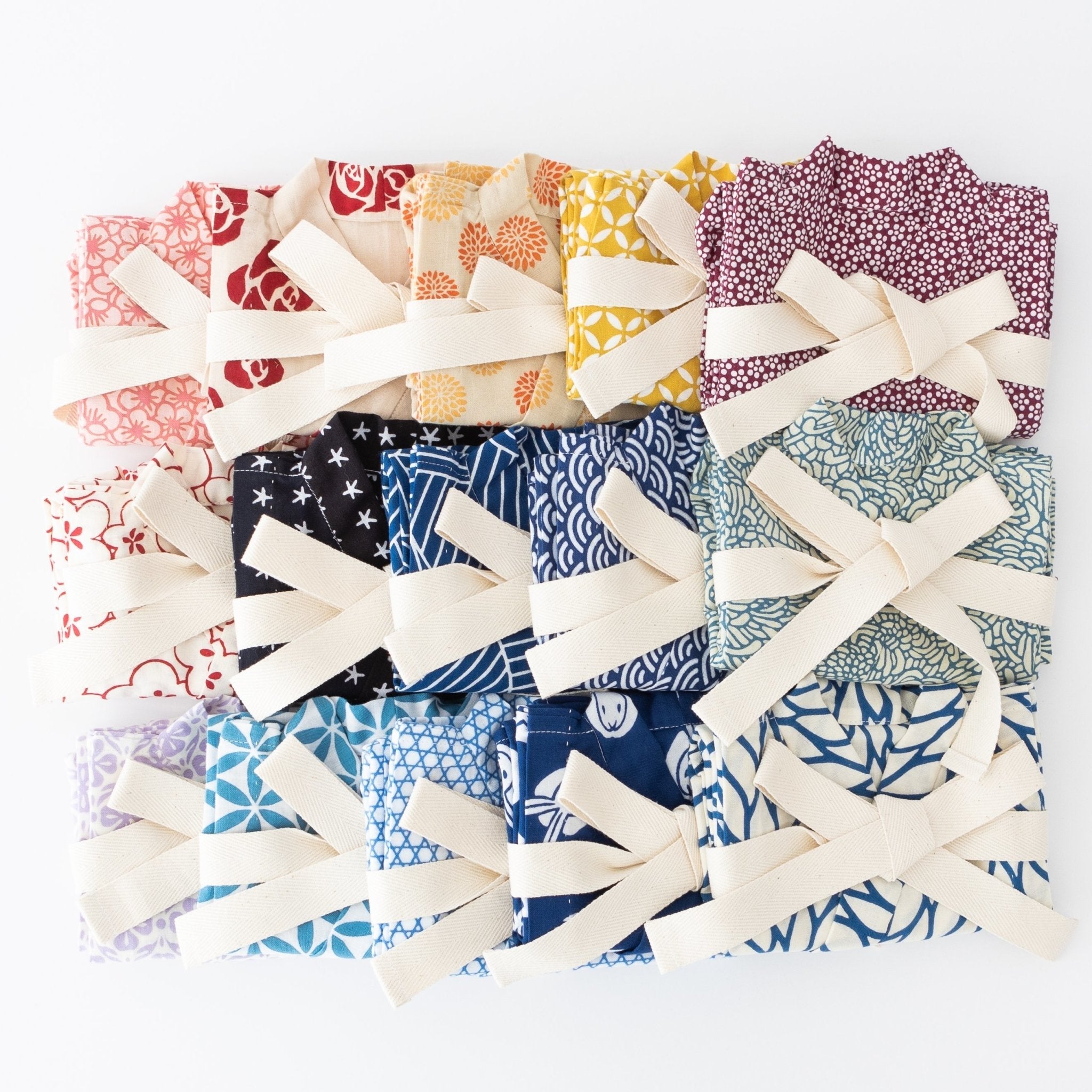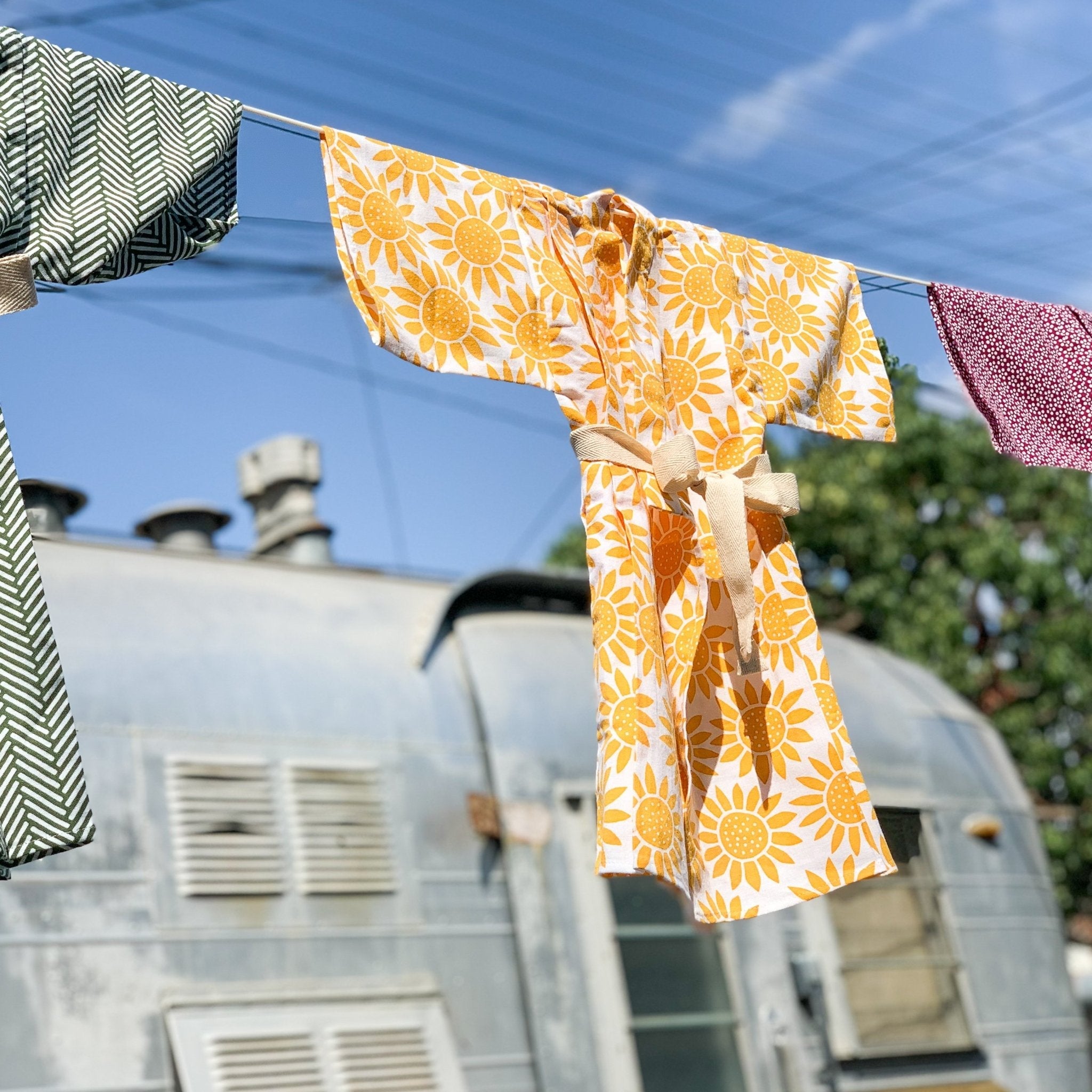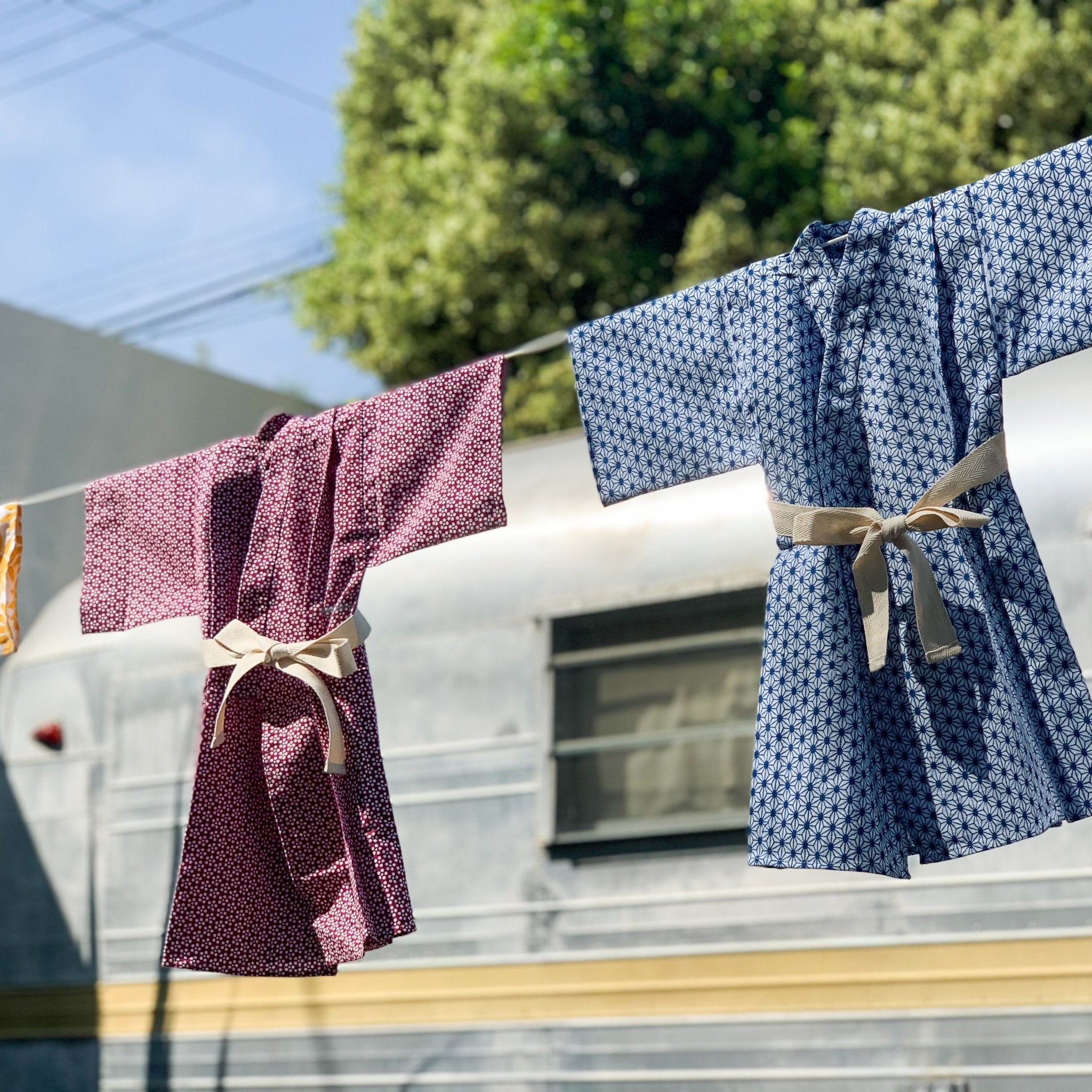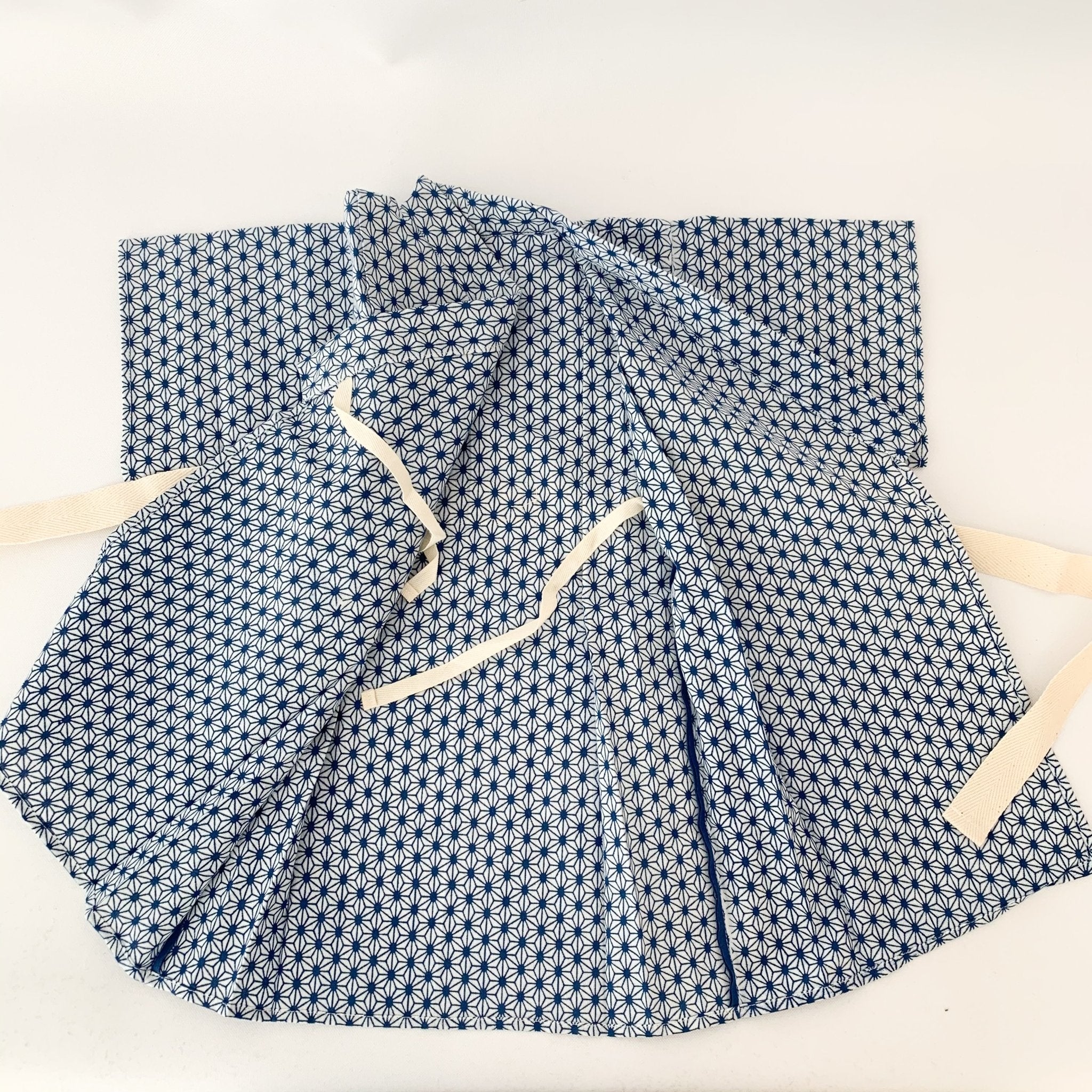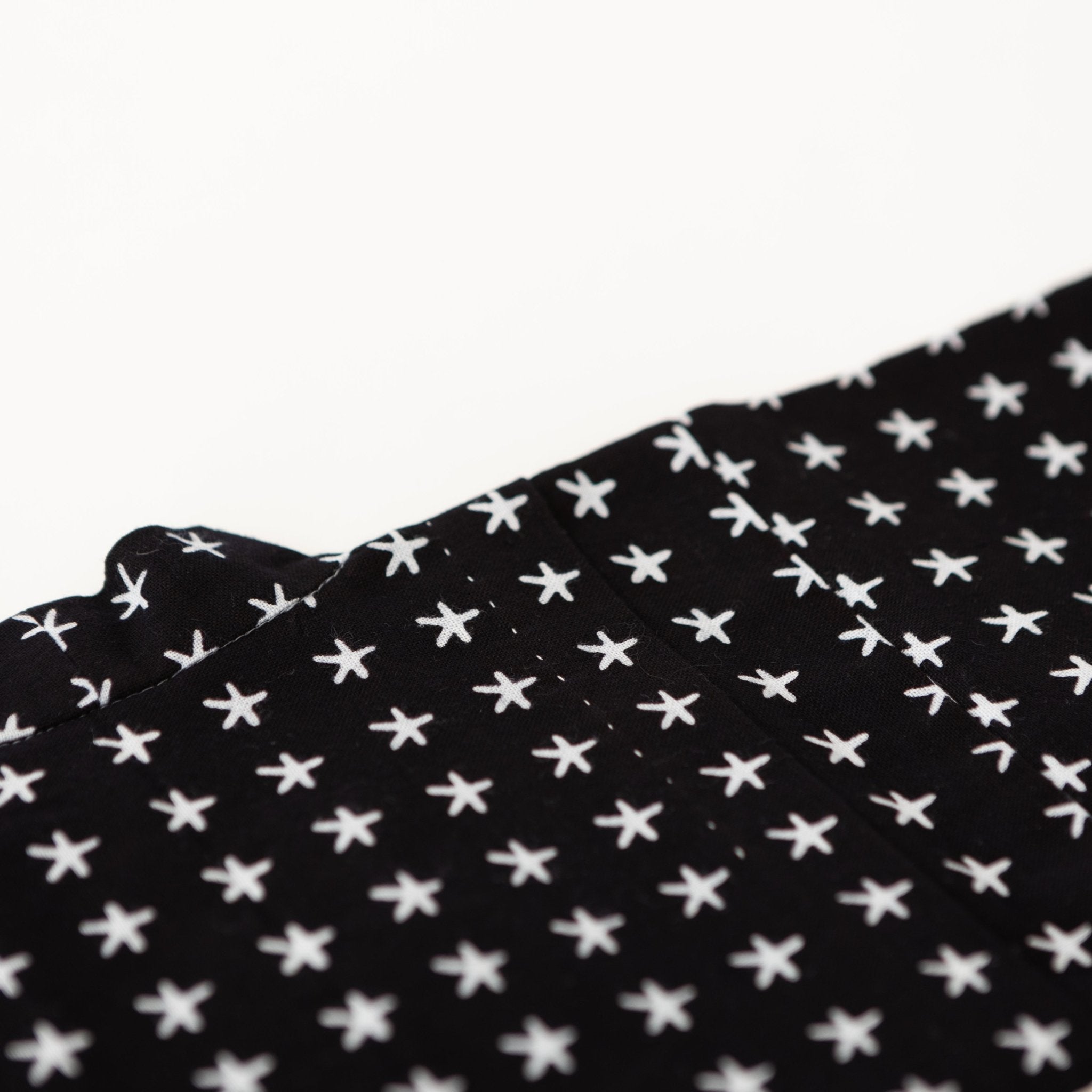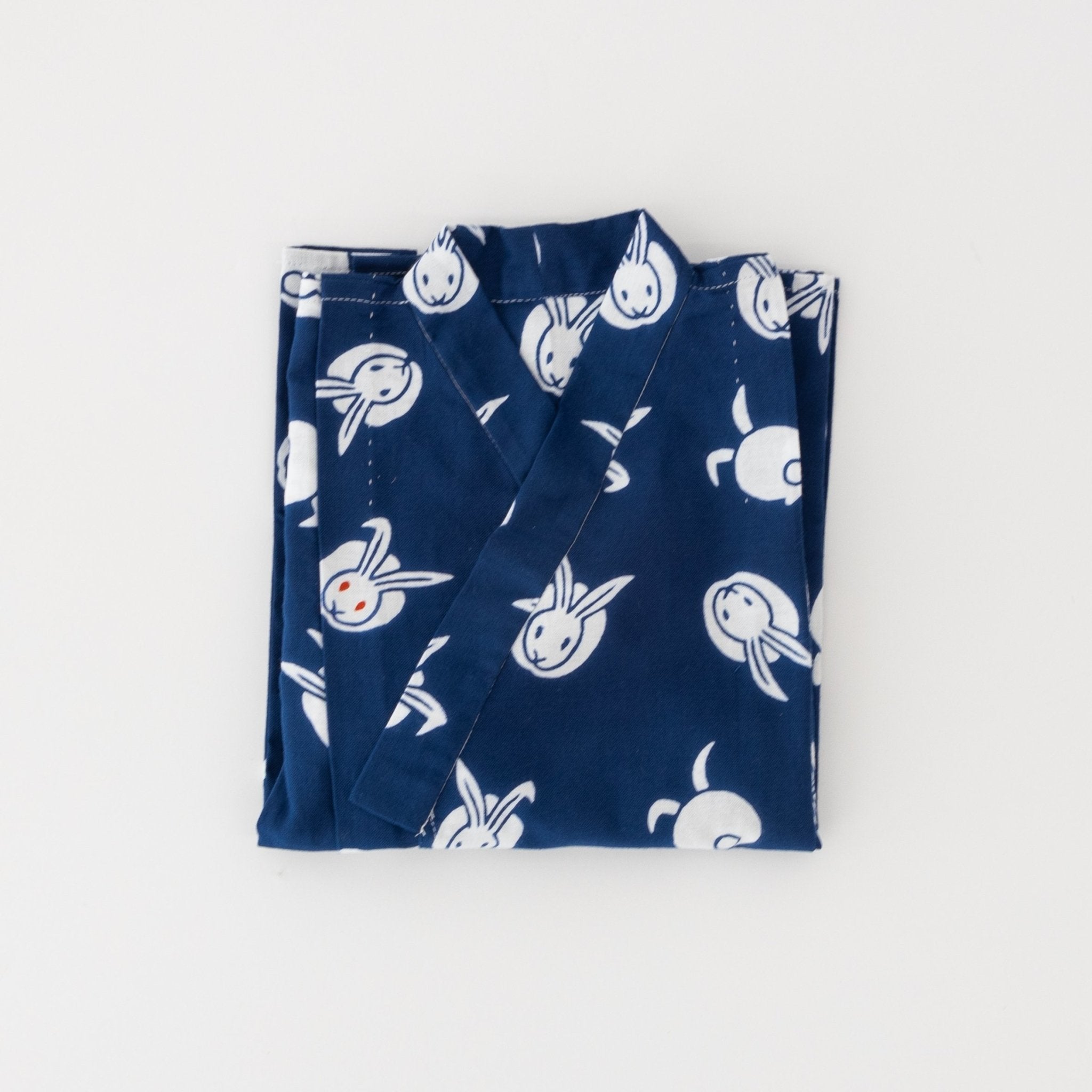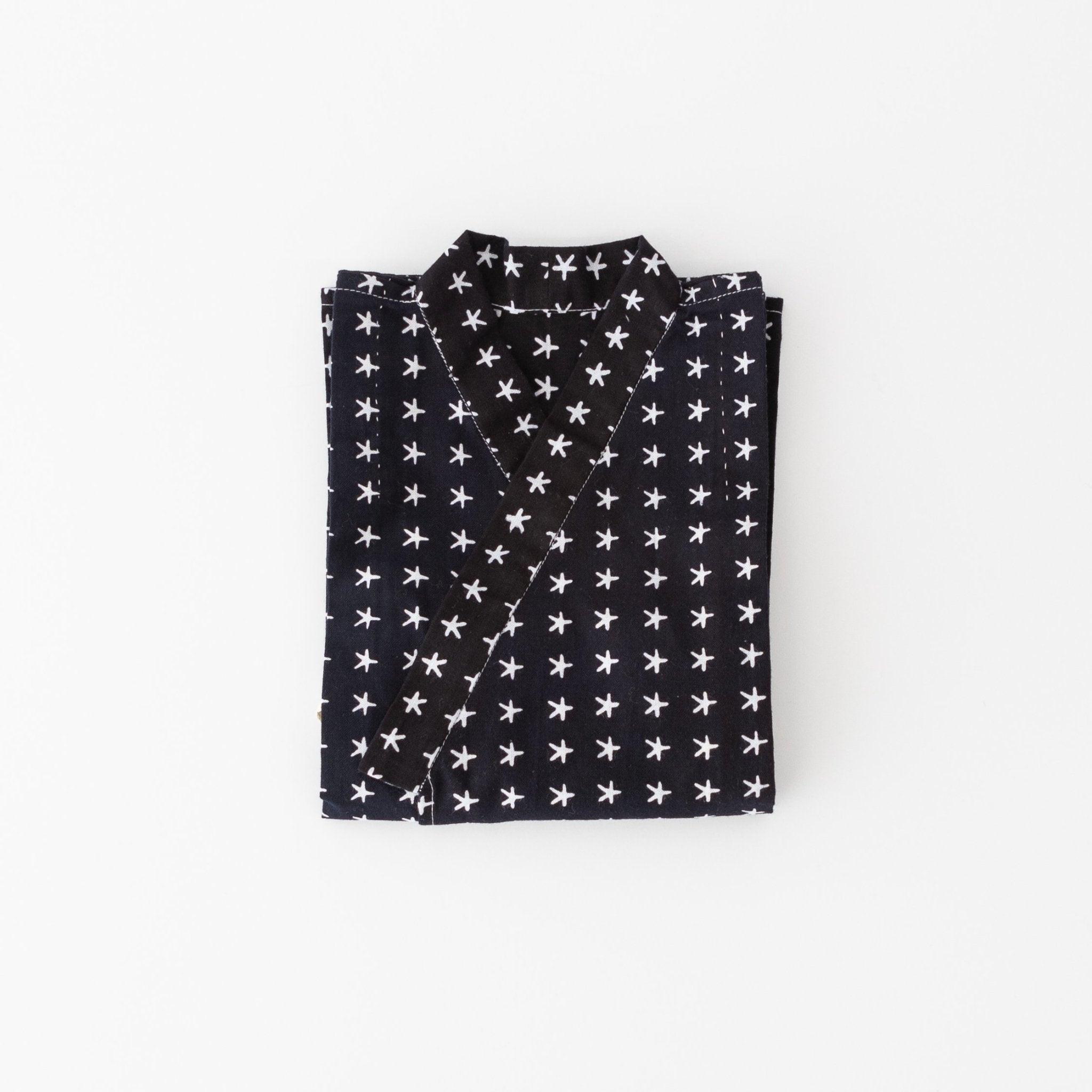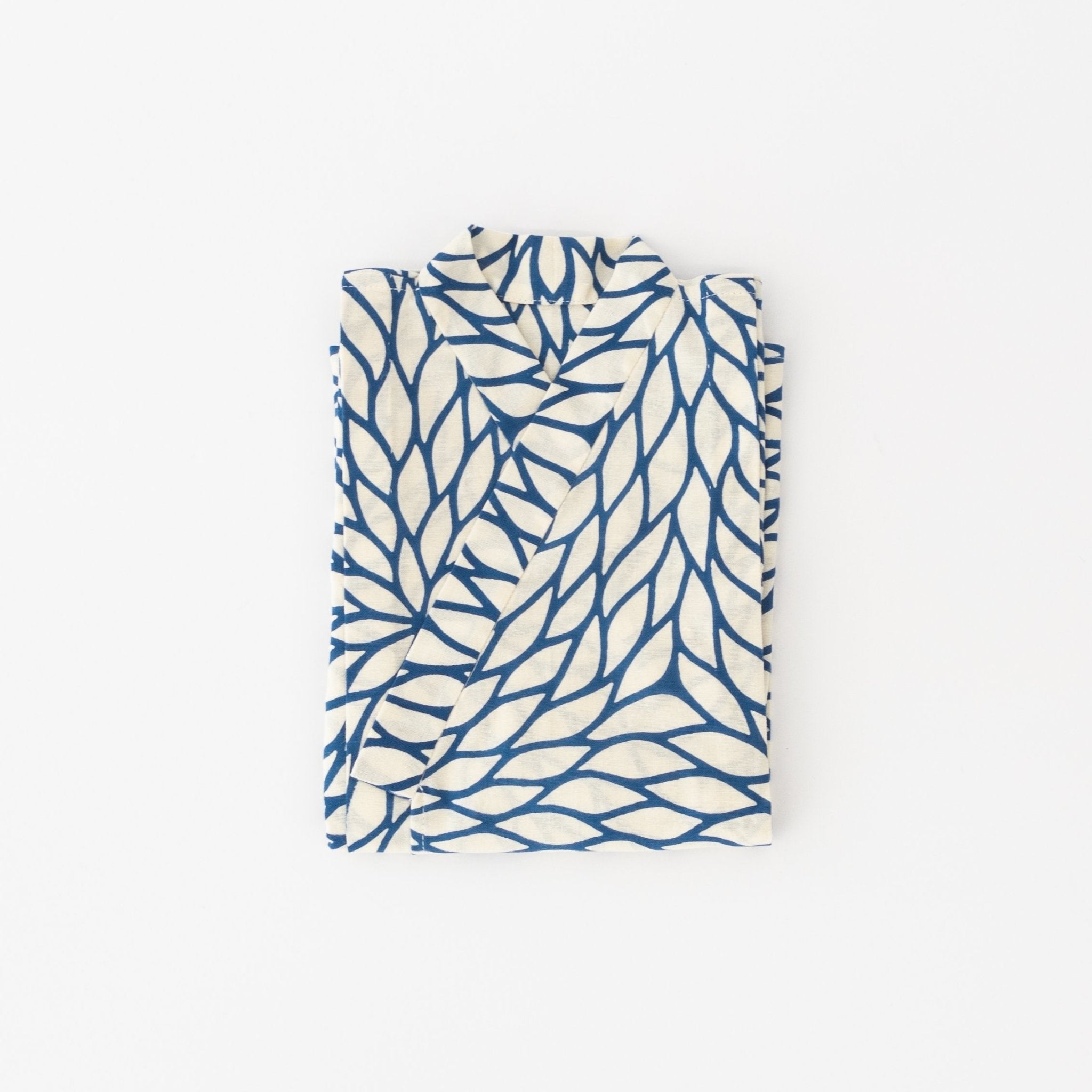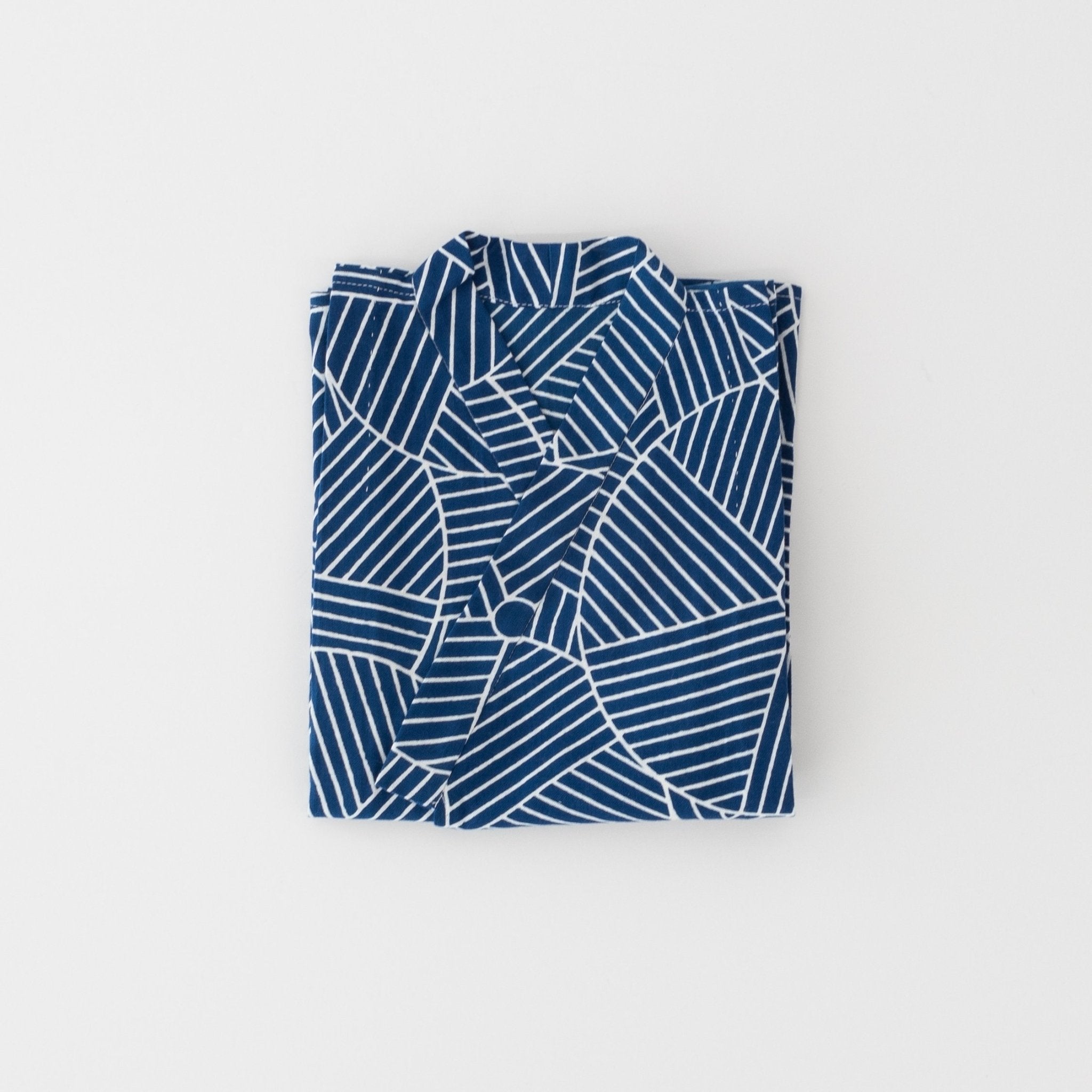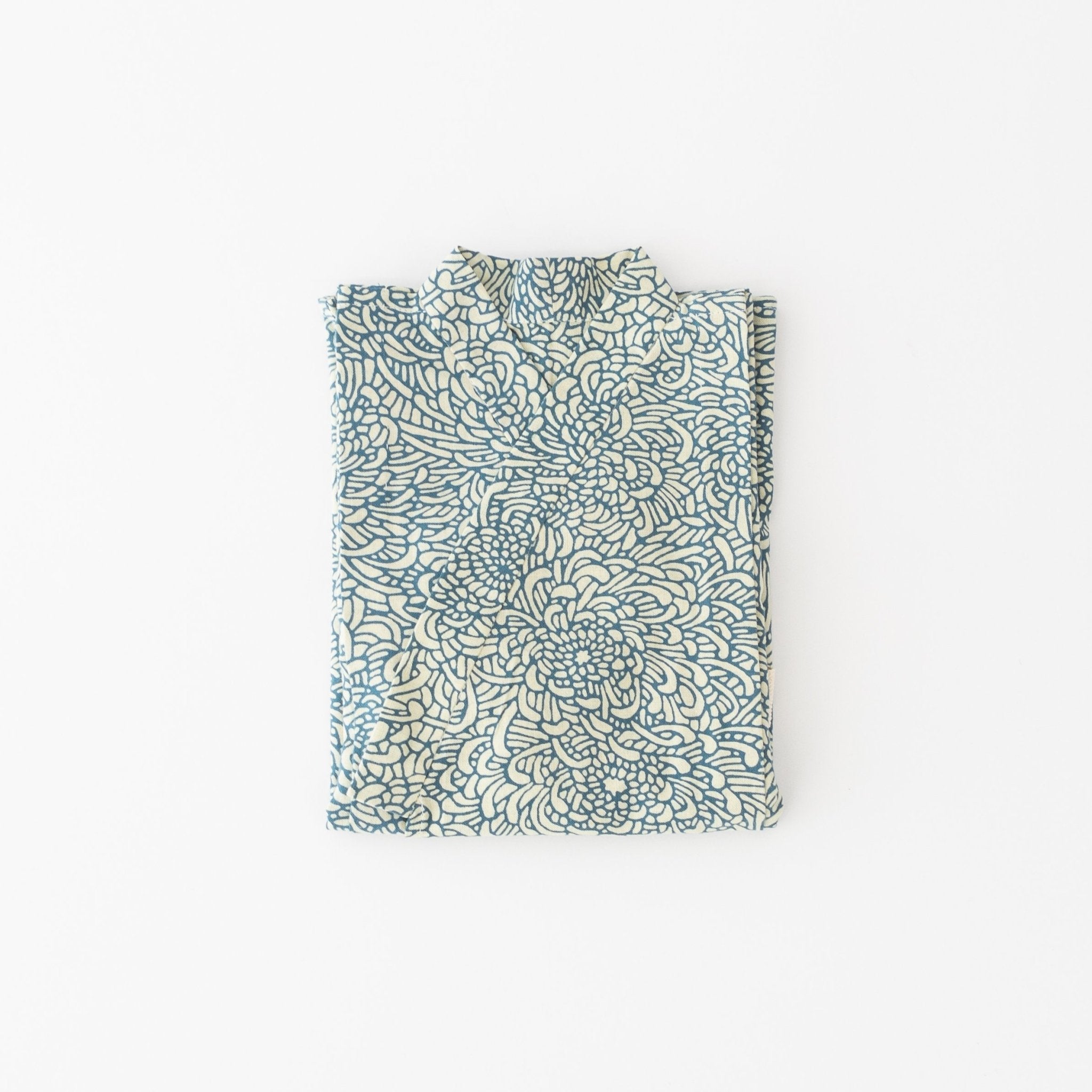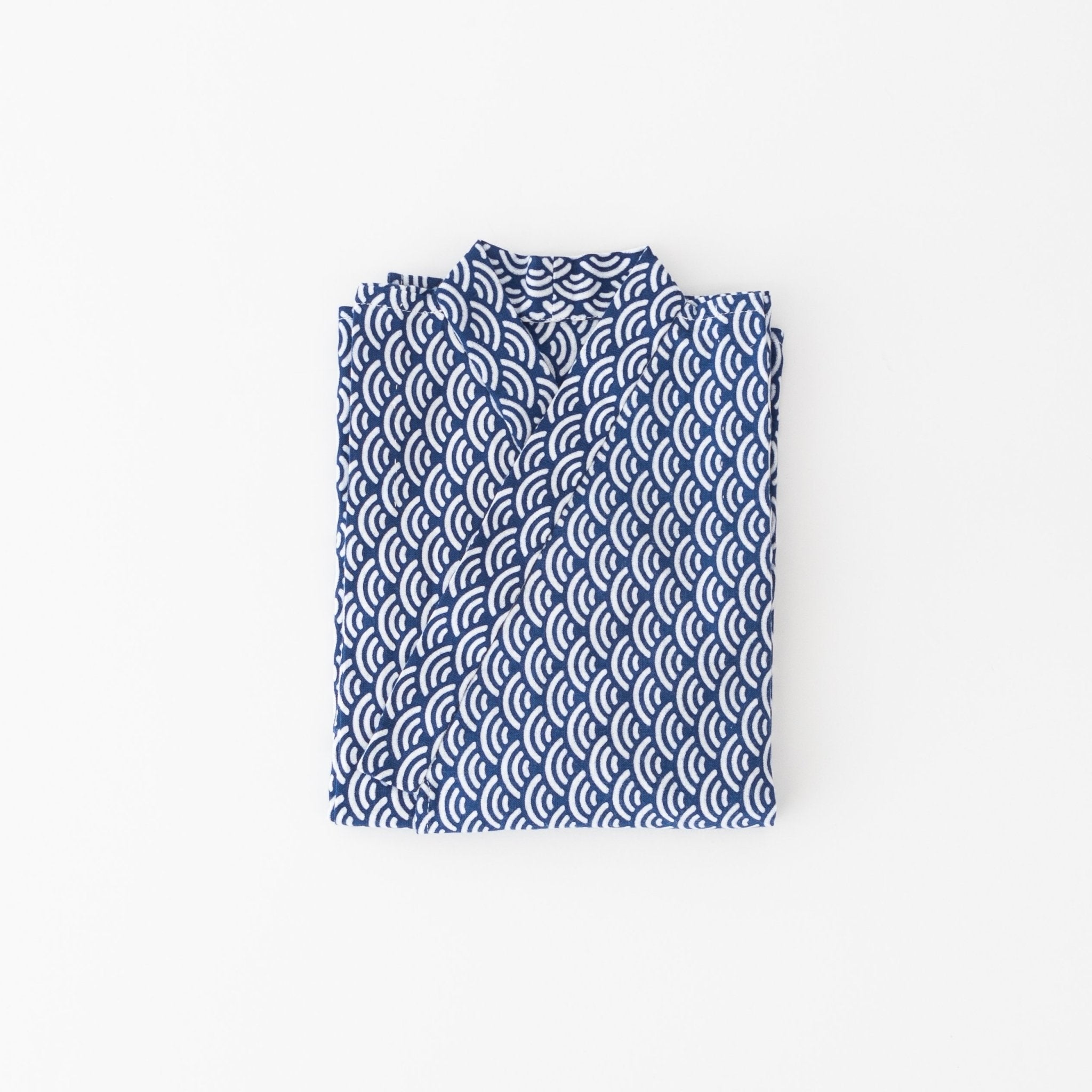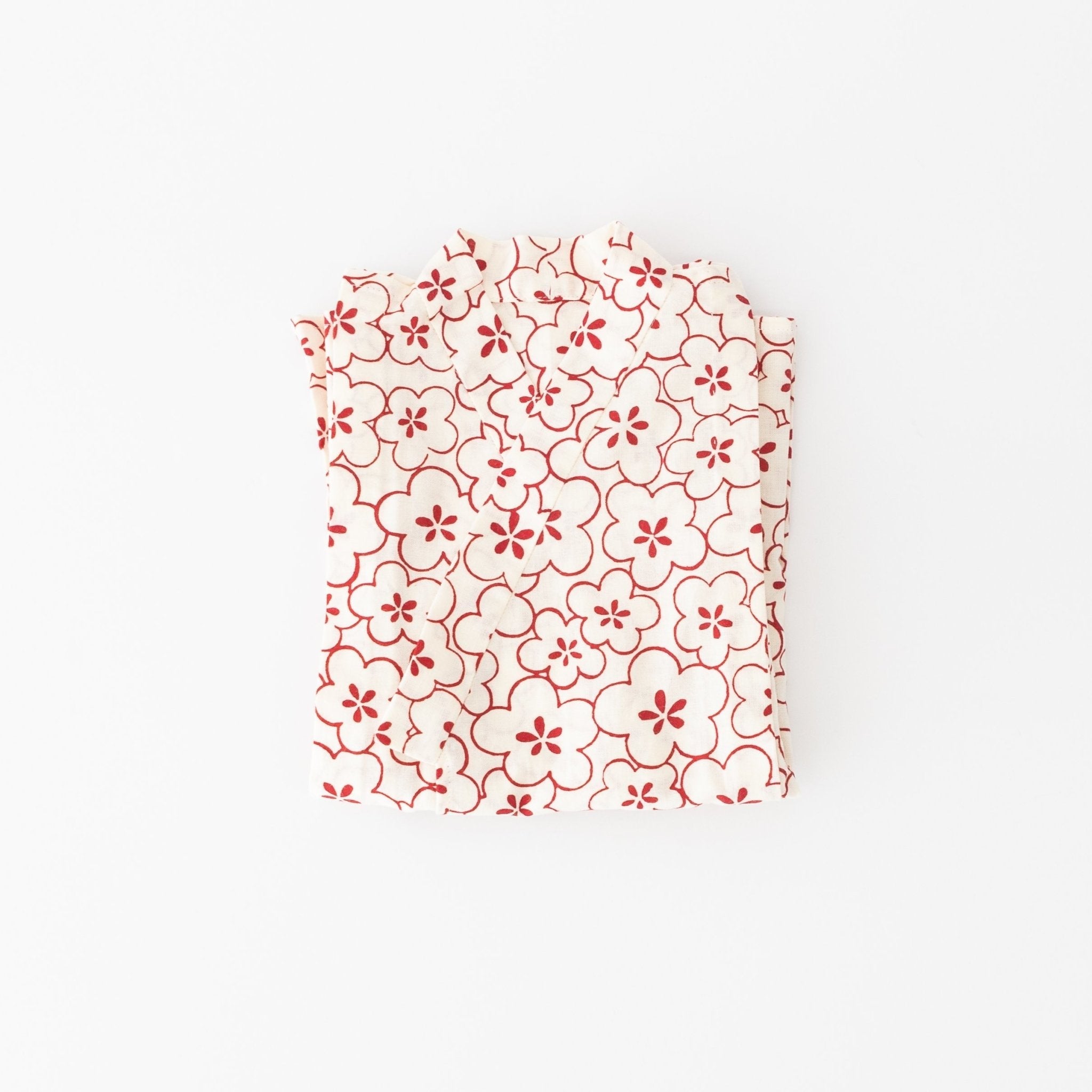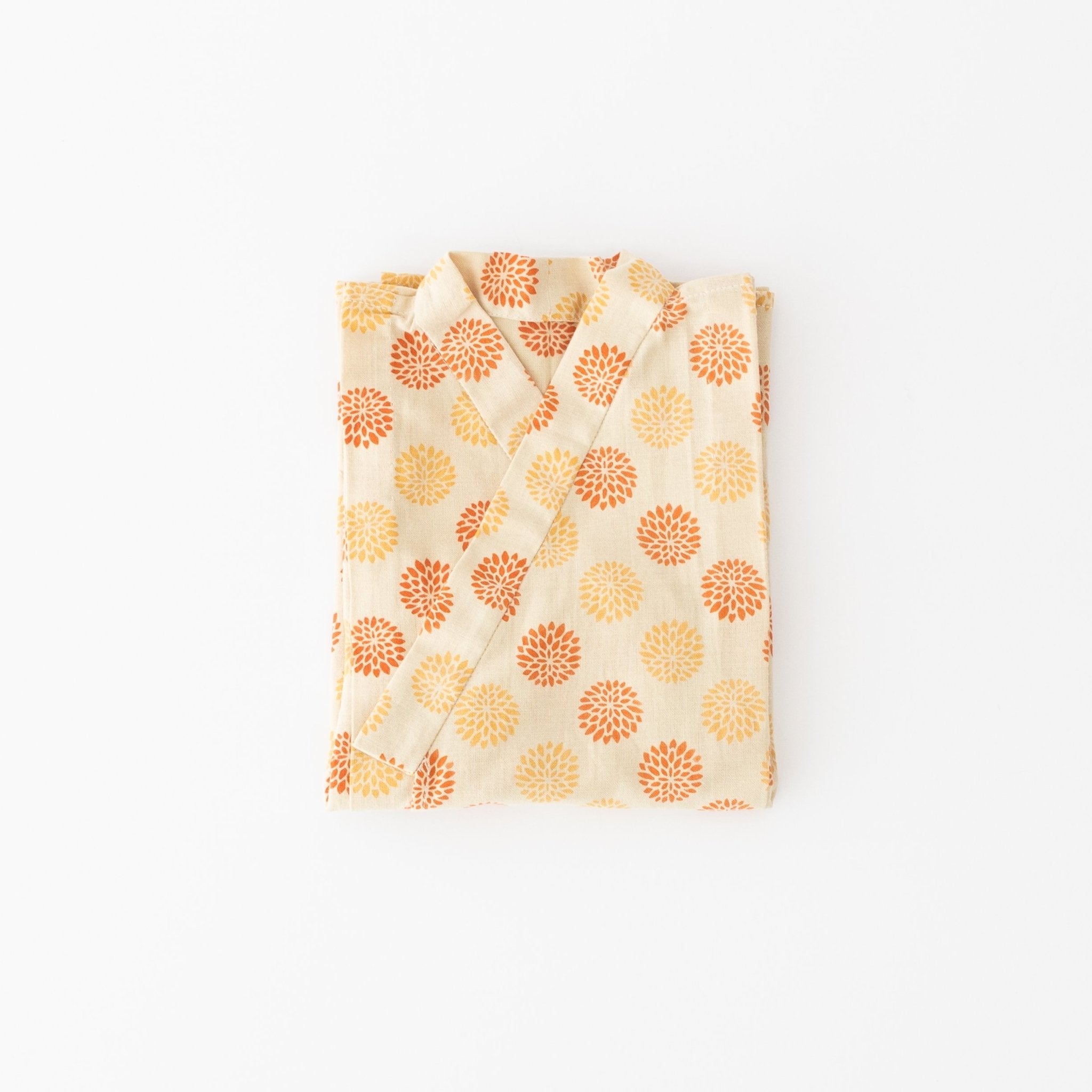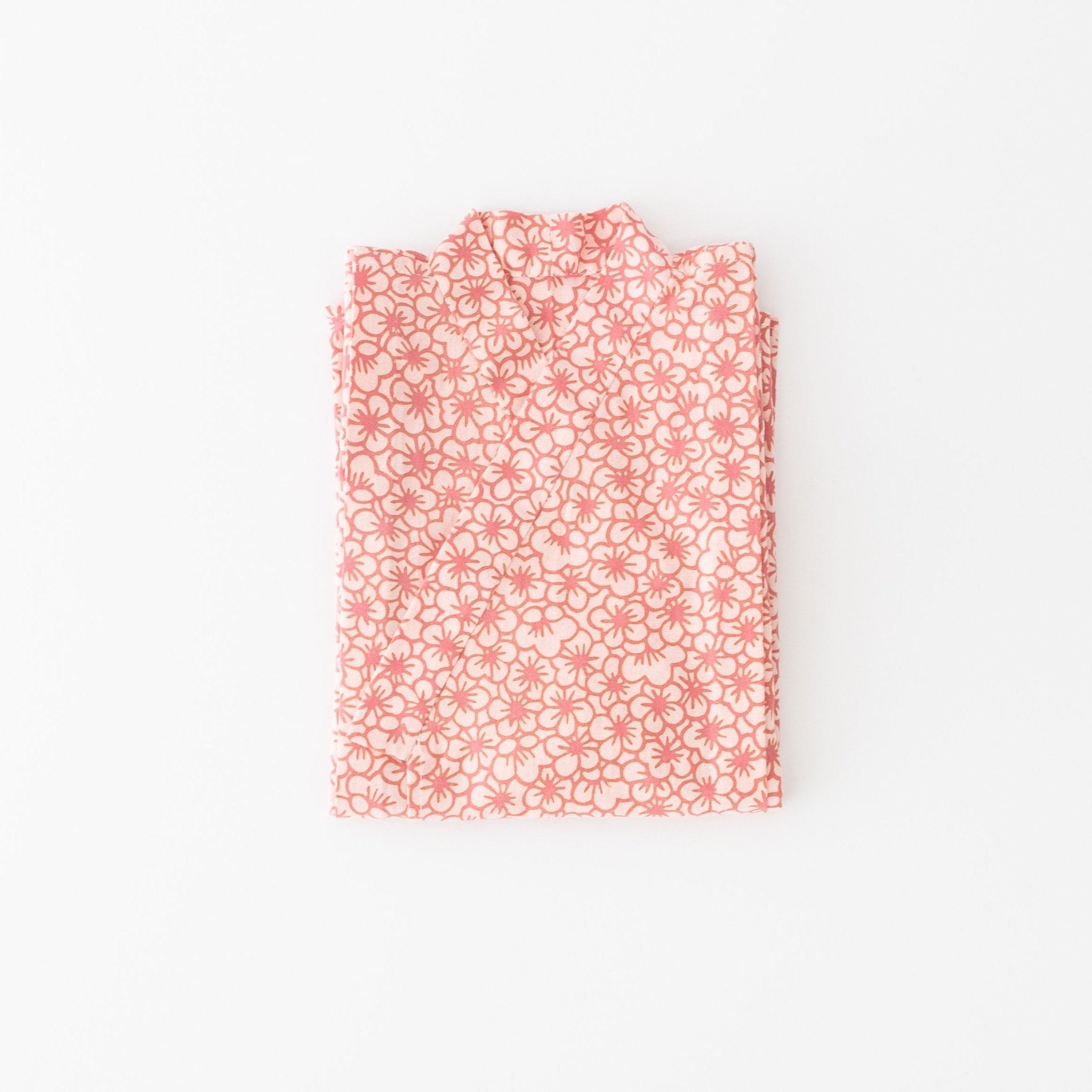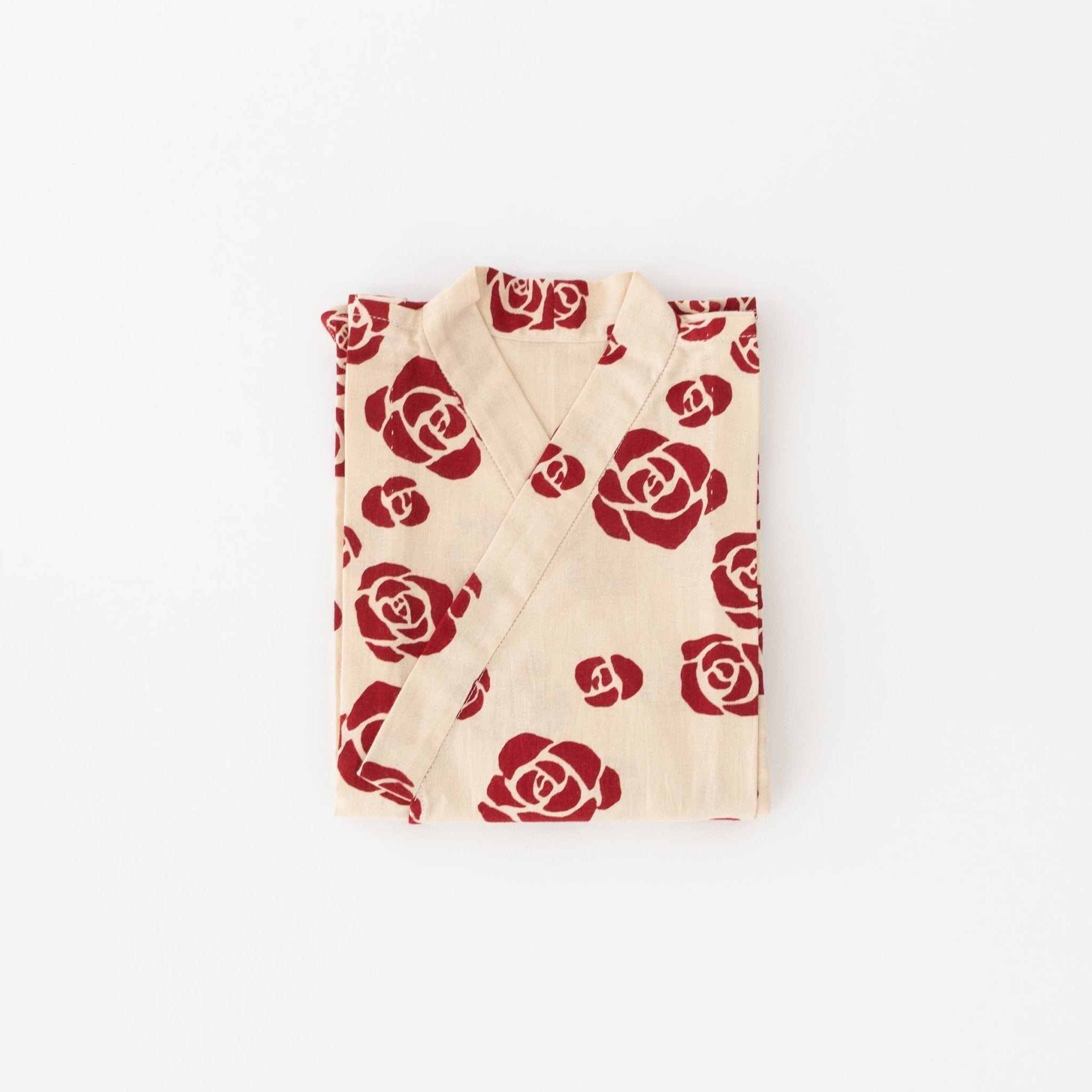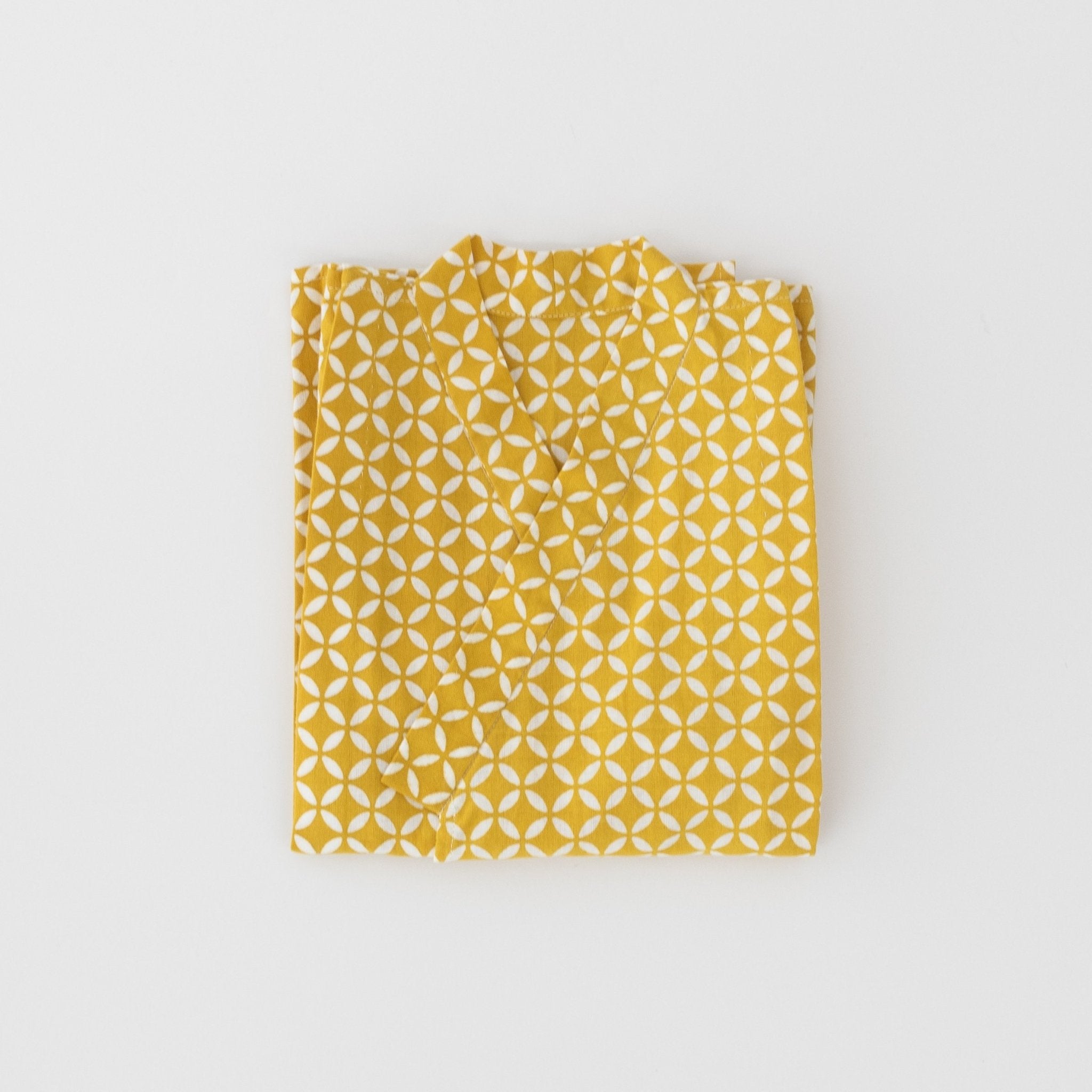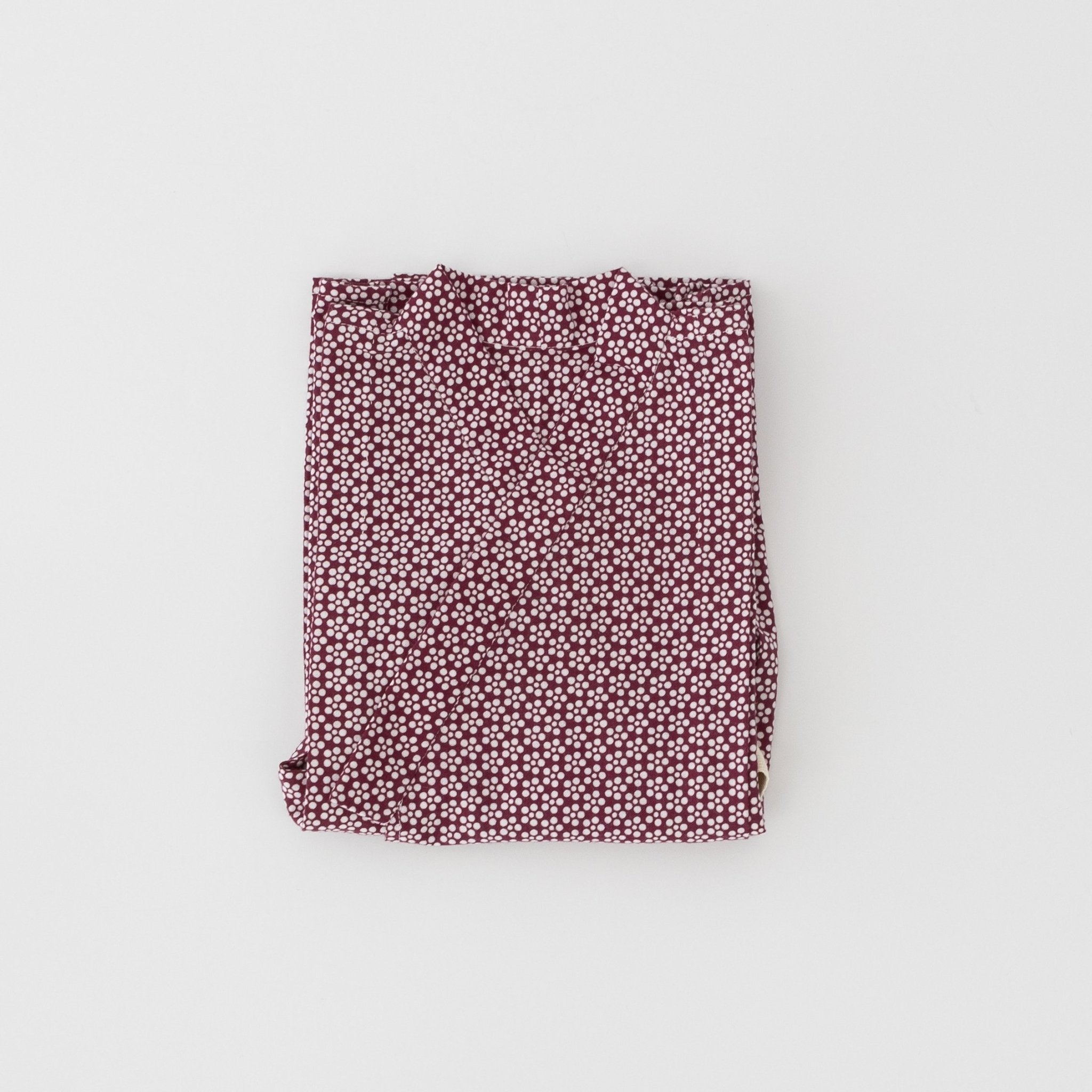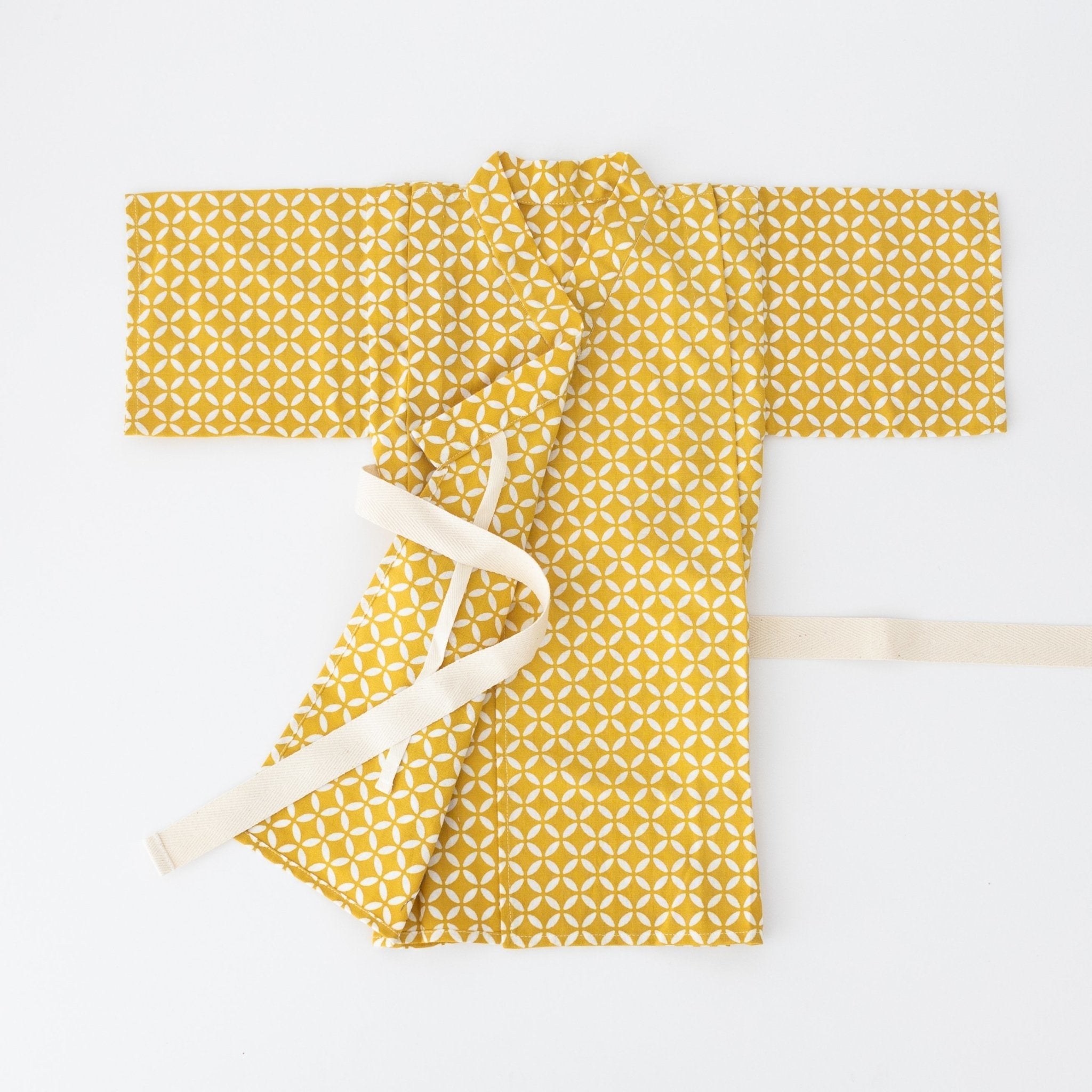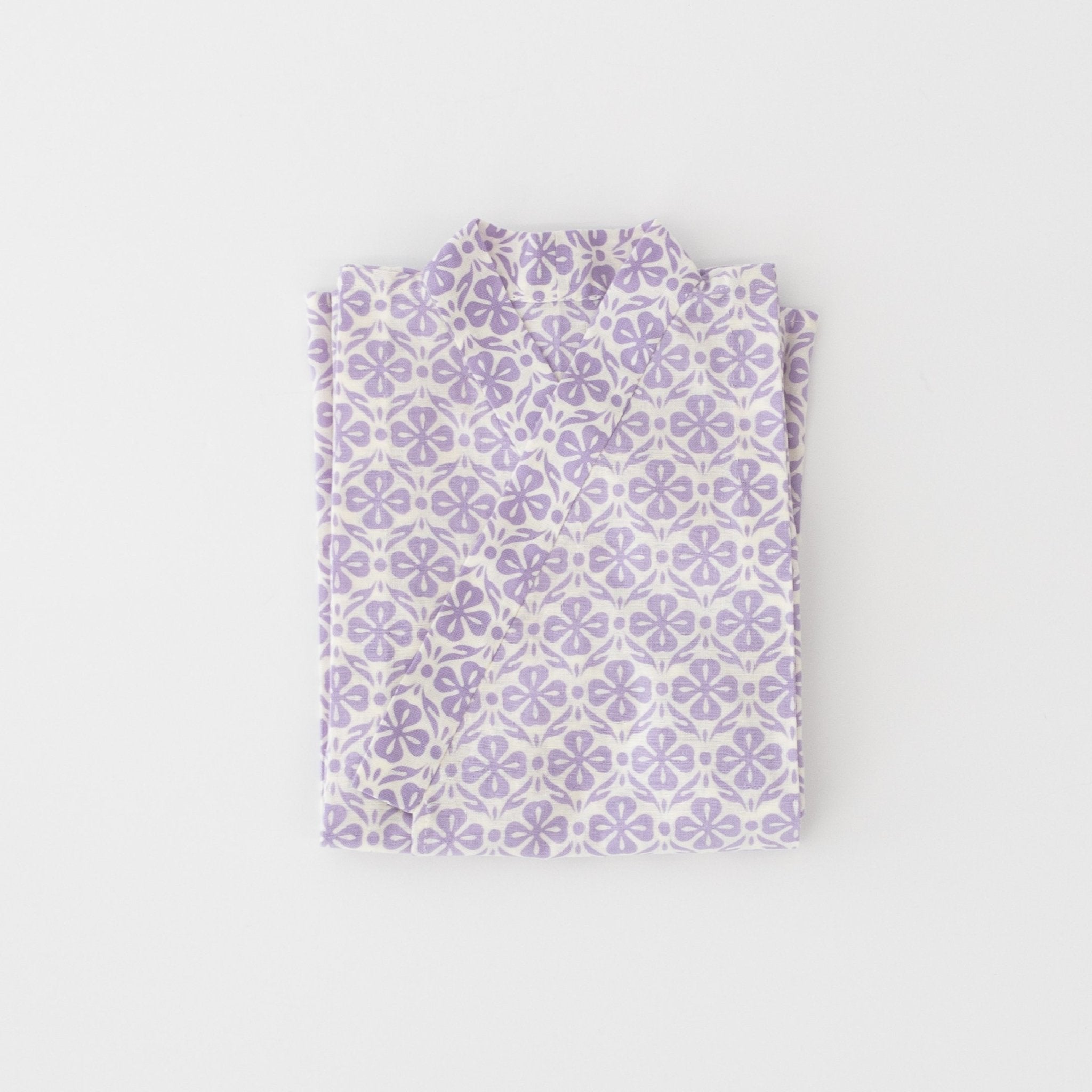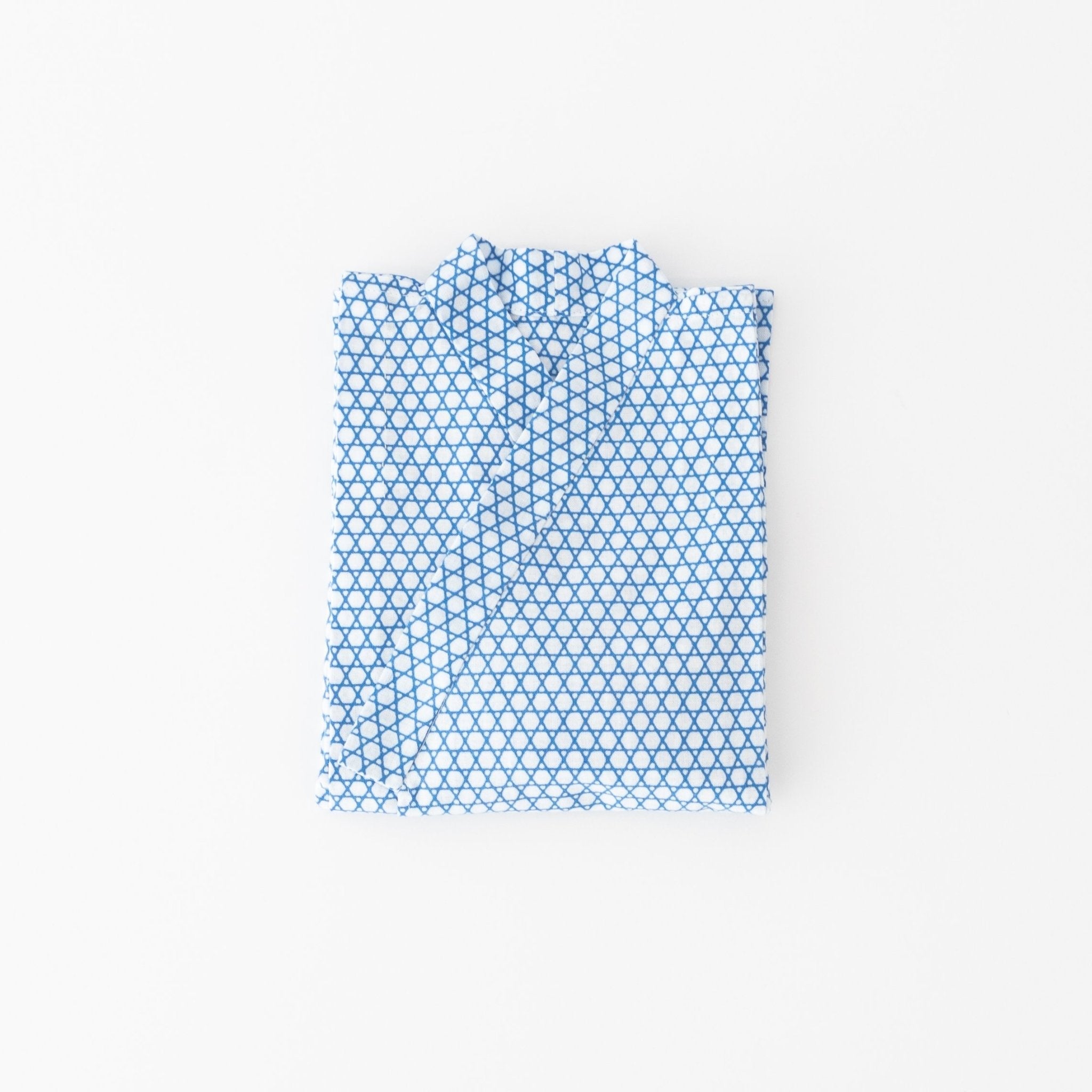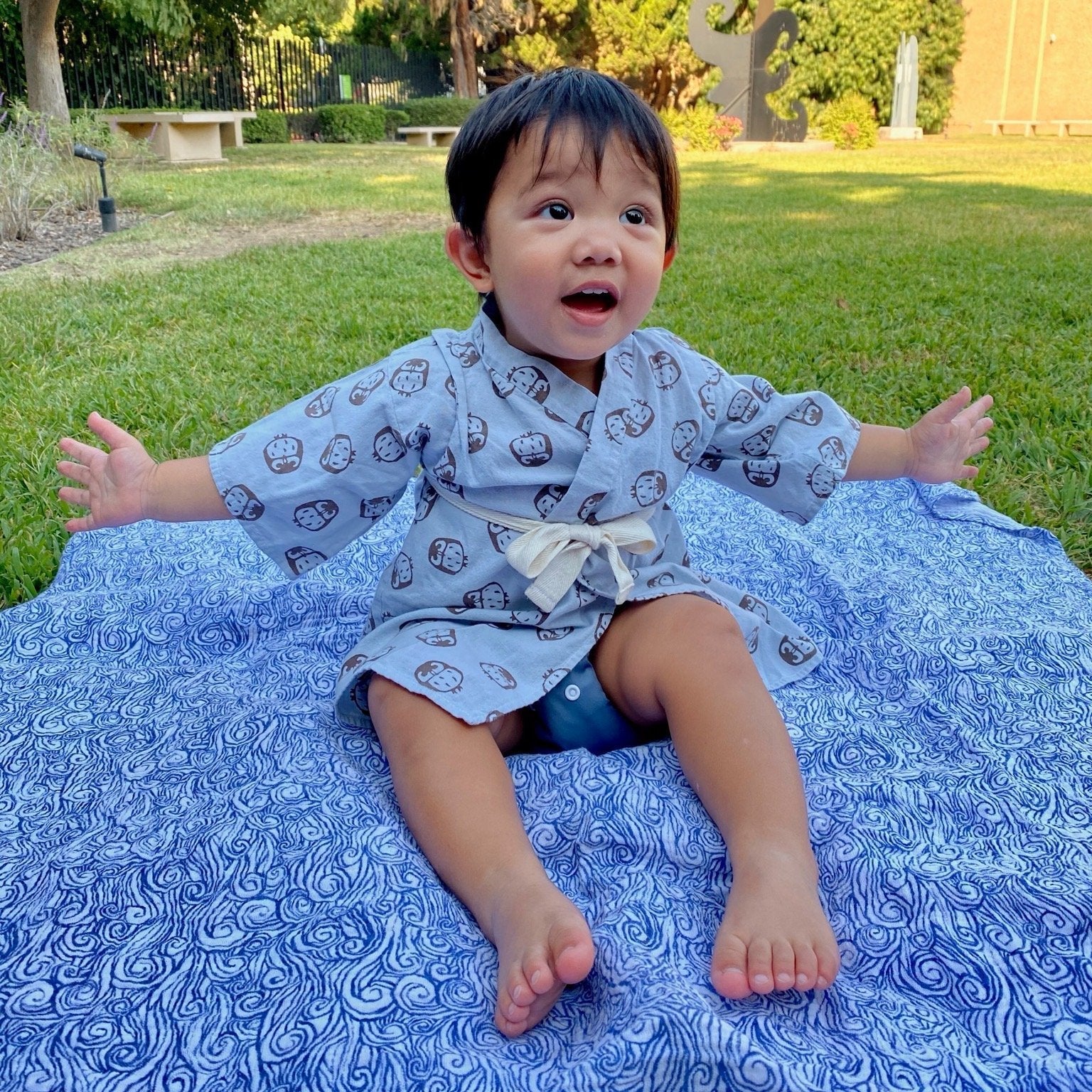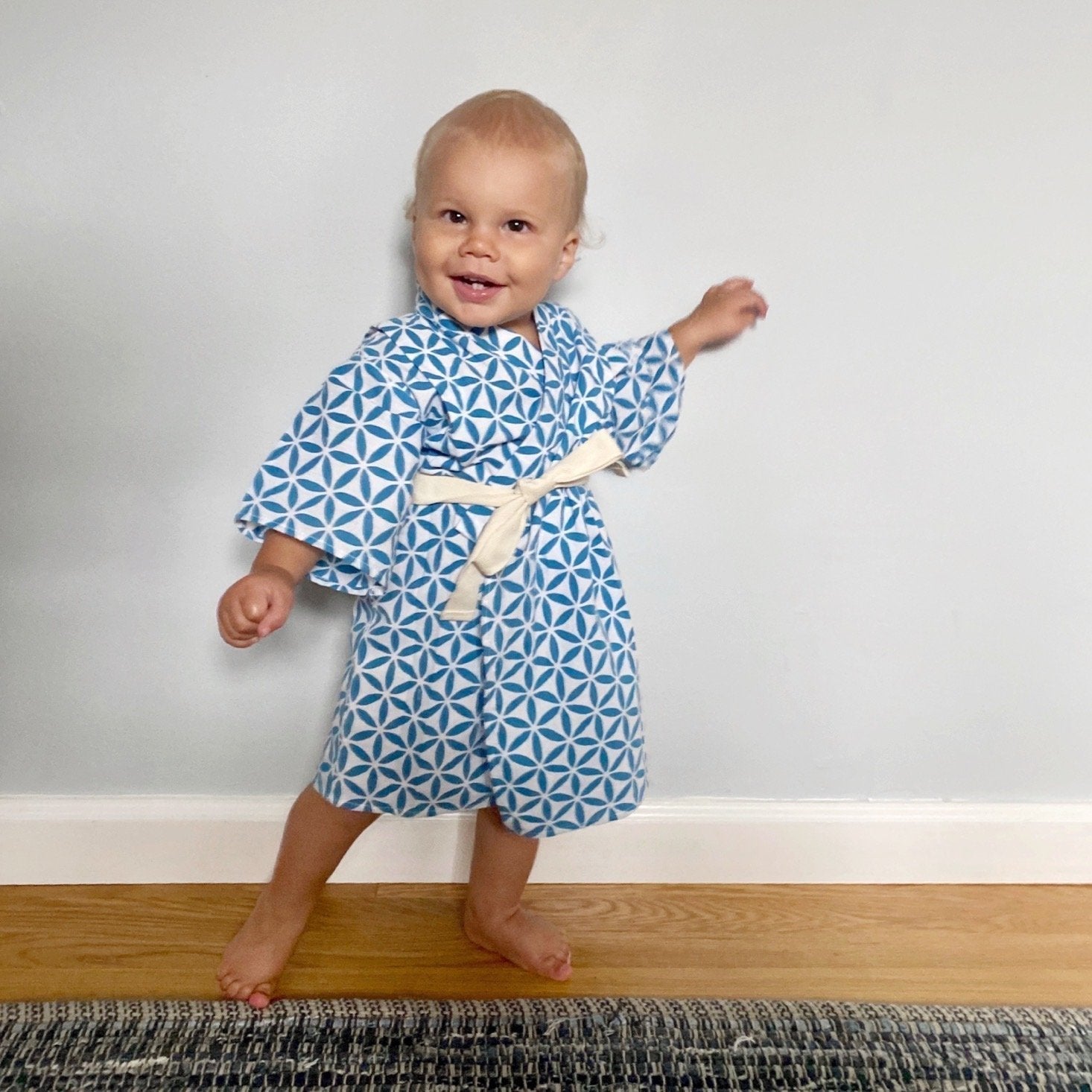 Description:
Ubugis are the traditional first kimonos mothers in Japan will give to their newborn babies. This particular ubugi's cleverness comes from the fact that it can accommodate a baby from 0 to 24 months, a feature that will appeal to new parents looking for sustainable and convenient clothing options. When your baby is a newborn, the ubugi with reach down and sometimes cover their feet, and an inner ribbon can be tied to create a snug fit. As the baby grows, hidden stitches inside the shoulder can be cut and help extend the arm sleeves, turning the kimono into a kimono shirt. The beautifully patterned fabrics are all made with 100% cotton cloth and hand-dyed in Japan by extremely skilled craftspeople.  The fabric will only become lovelier and softer with each wash.  
Measurements:
One size fits 0 to 24 months.
18.5'' L x 21'' W (sleeve end to sleeve end) x 9'' W (side to side)
History:
Our ubugis are produced by Tortoise General Store, handmade and hand-stitched in Tokyo by Naomi Shinomoto. Naomi is a professional seamstress, and currently works for various clients in Tokyo. She's also the sister of Tortoise co-owner, Taku Shinomoto.
Materials:
100% cotton
Variation:
Each kimono is handmade so there may be slight variation; however, every ubugi is one standard size. The fabric used is hand-dyed so slight variations in coloration may occur.
Care Instructions:
Hand-wash the first few wears to prepare the cloth for machine washing. Machine wash cold and low tumble dry (or hang dry) for best results.
Returns must be made within 2 weeks in original, unused condition with all packaging for either 1. Store credit for the full amount or 2. Refund - minus a 20% restocking fee.
Tortoise does not cover the cost of return shipping or the cost of re-shipping an exchange
, and the cost of shipping for returns and exchanges is the responsibility of the customer. 
Share