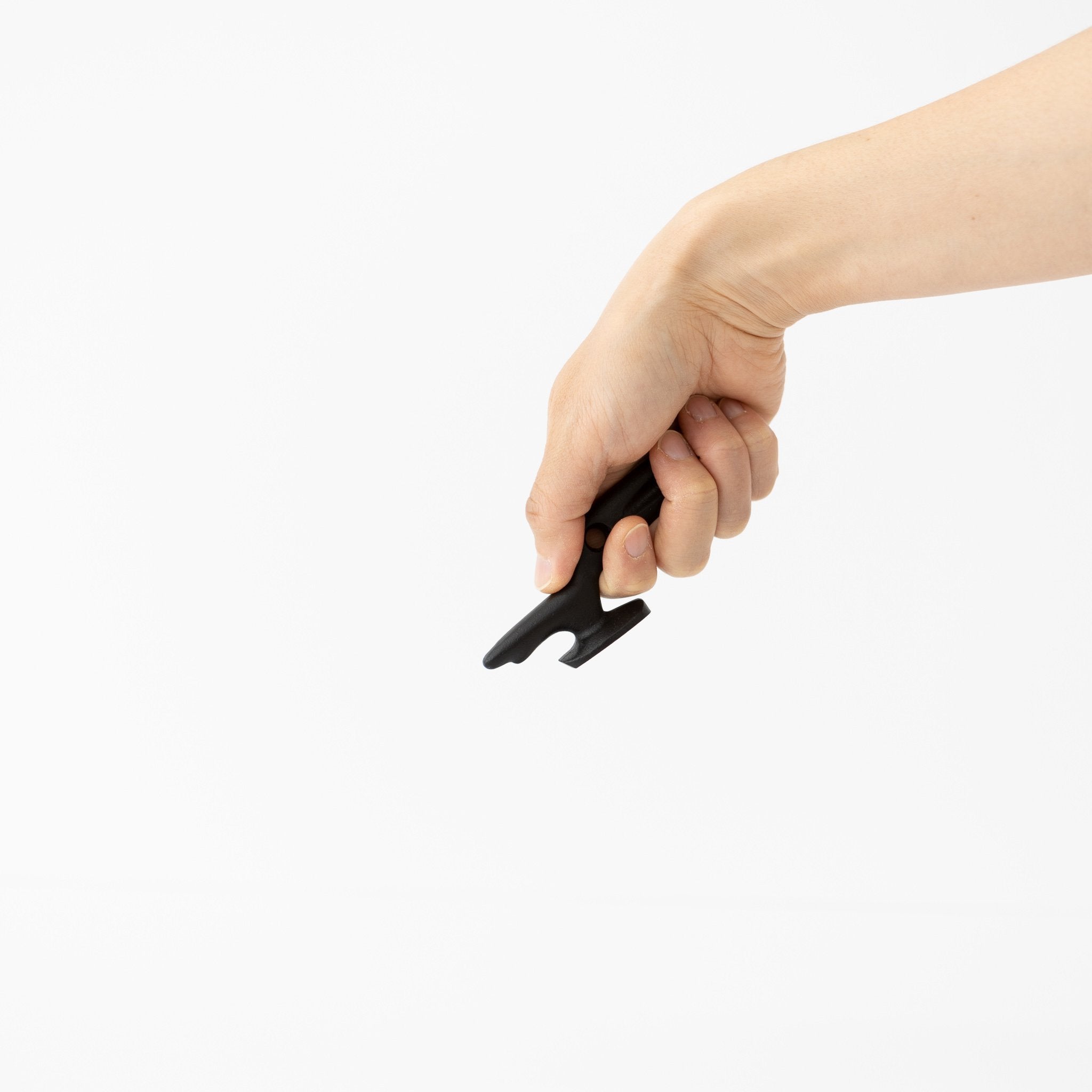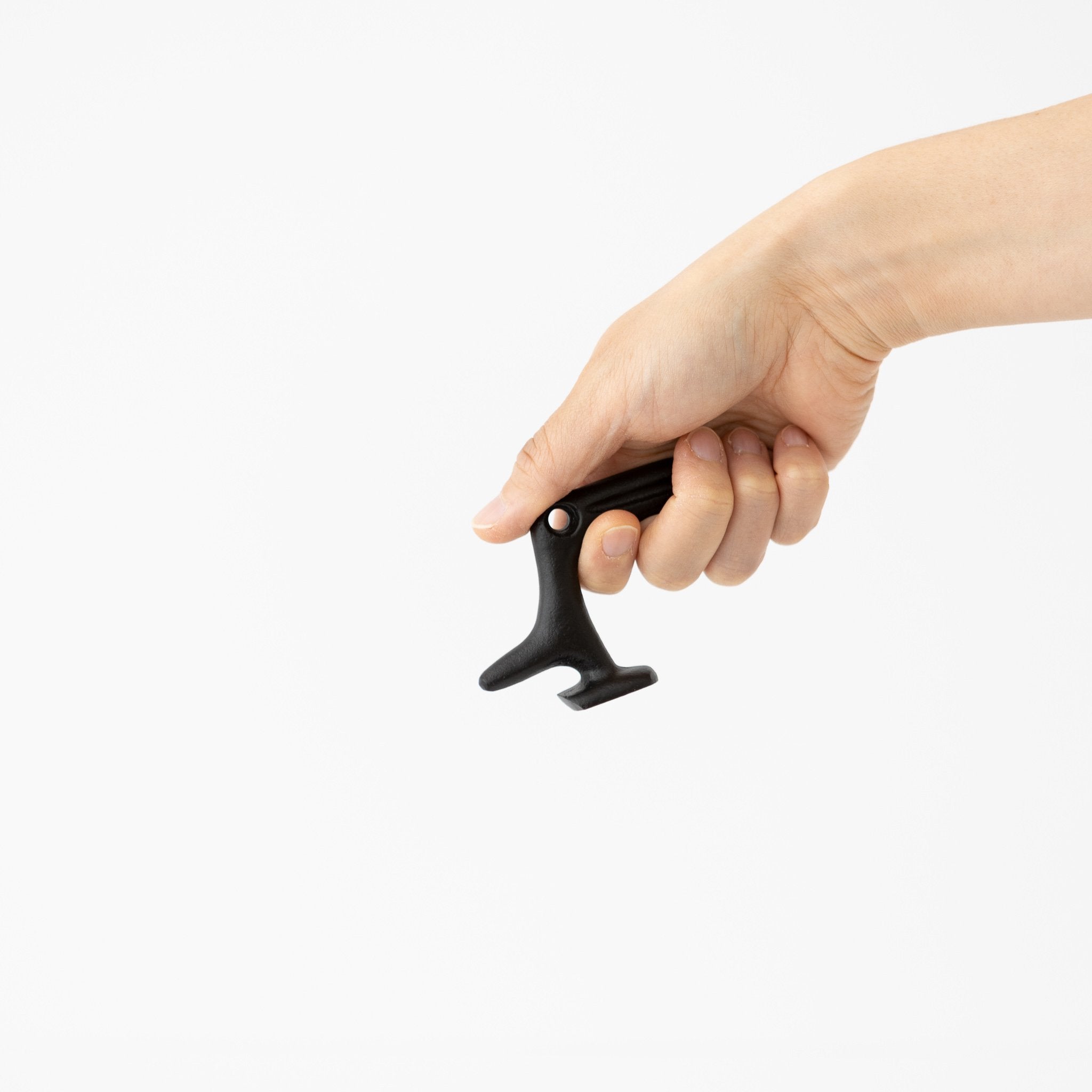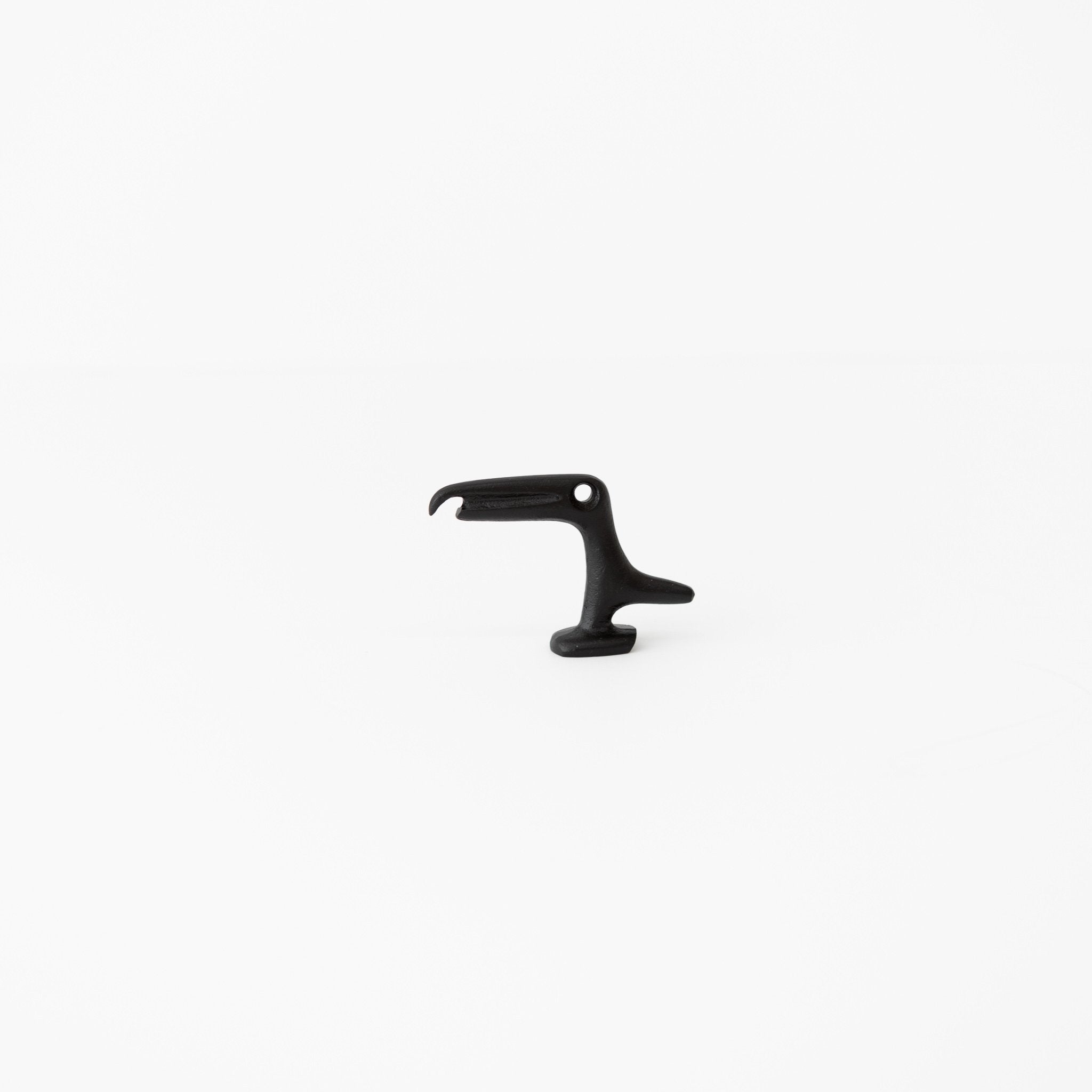 Description:
These minimalist bottle openers were designed by Tadahiro Baba, an expert nambu tekki (cast iron) craftsman. Baba brings a modern sensibility to this traditional craft, and his charming abstract crow can stand upright, ready for use at your bar.  Open your bottles with the crow's feet and hold onto it by its beak.  Each cast iron opener is finished with an urushi (Japanese lacquer) coat for a rich black that helps the iron stay resistant to rust.  Over time however, you may see the urushi wear off to reveal a silver-brown patina underneath, which is part of its natural beauty.

Variation:
The lacquer coating may be uneven in parts to reveal a silver-brown patina underneath.  This is part of its natural beauty.
History: 
Nambu Tekki developed as a celebrated Japanese craft in the mid 17th century. Today, this method of cast iron production is still highly popular, valued for its comforting weight, deep black appearance, and resistance to rust.  

Measurement:
4'' L x 1'' W x 2'' H

Materials: 
Cast iron
Lacquer (urushi) finish

Care Instructions:
Store in a dry area.  Wash with soap and water, and dry immediately. Abrasive scrubbers and chemicals can remove the urushi faster.  Chipping and wearing off of the urushi may occur naturally with use.  If moisture makes contact with these areas, you may see rust.  Rust is not harmful, and is best avoided by keeping away from moisture.  
Return/Shipping Policy:
Returns must be made within 2 weeks in original, unused condition with all packaging for either 1. Store credit for the full amount or 2. Refund - minus a 20% restocking fee.  Tortoise does not cover the cost of return shipping or the cost of re-shipping an exchange, and the cost of shipping for returns and exchanges is the responsibility of the customer. 
Share