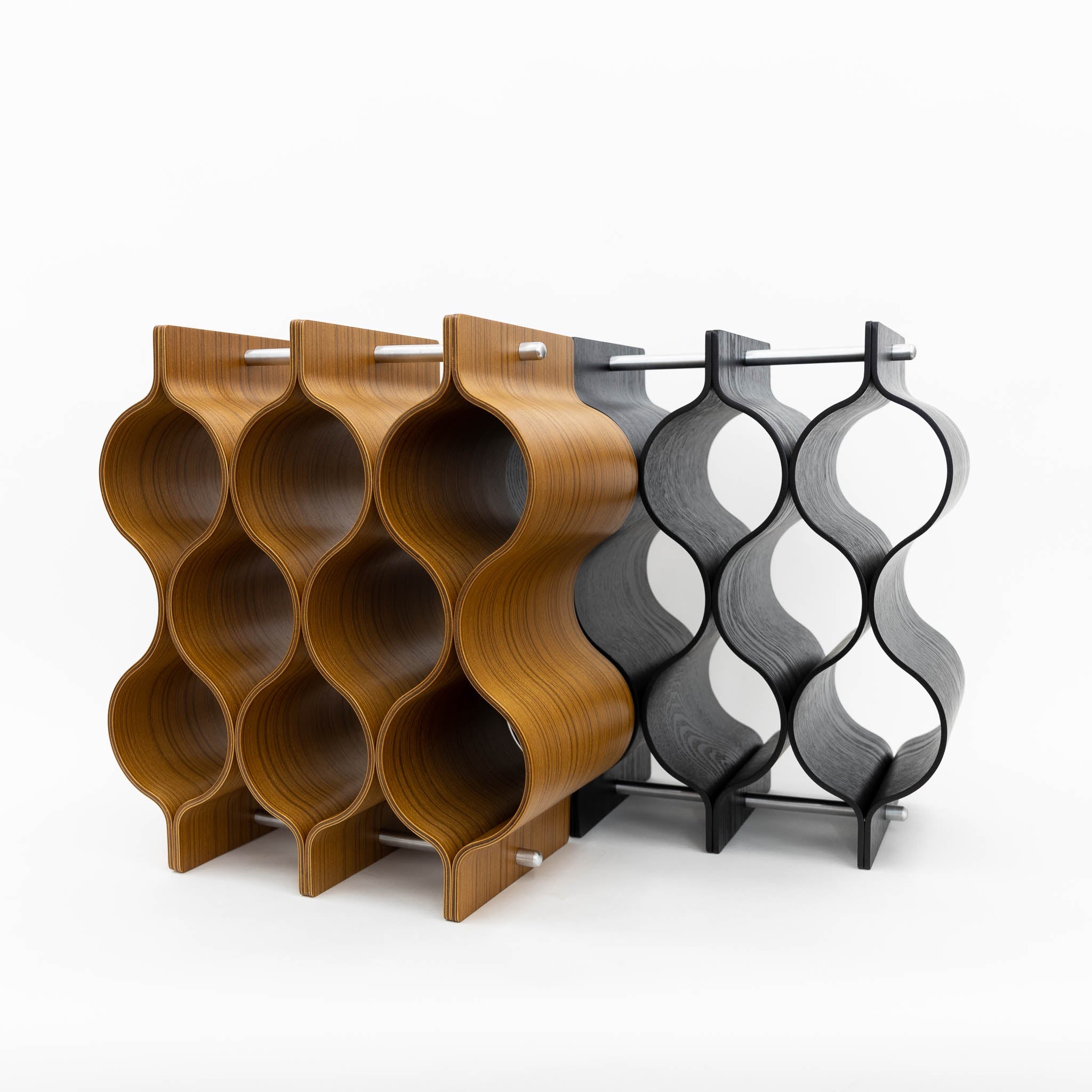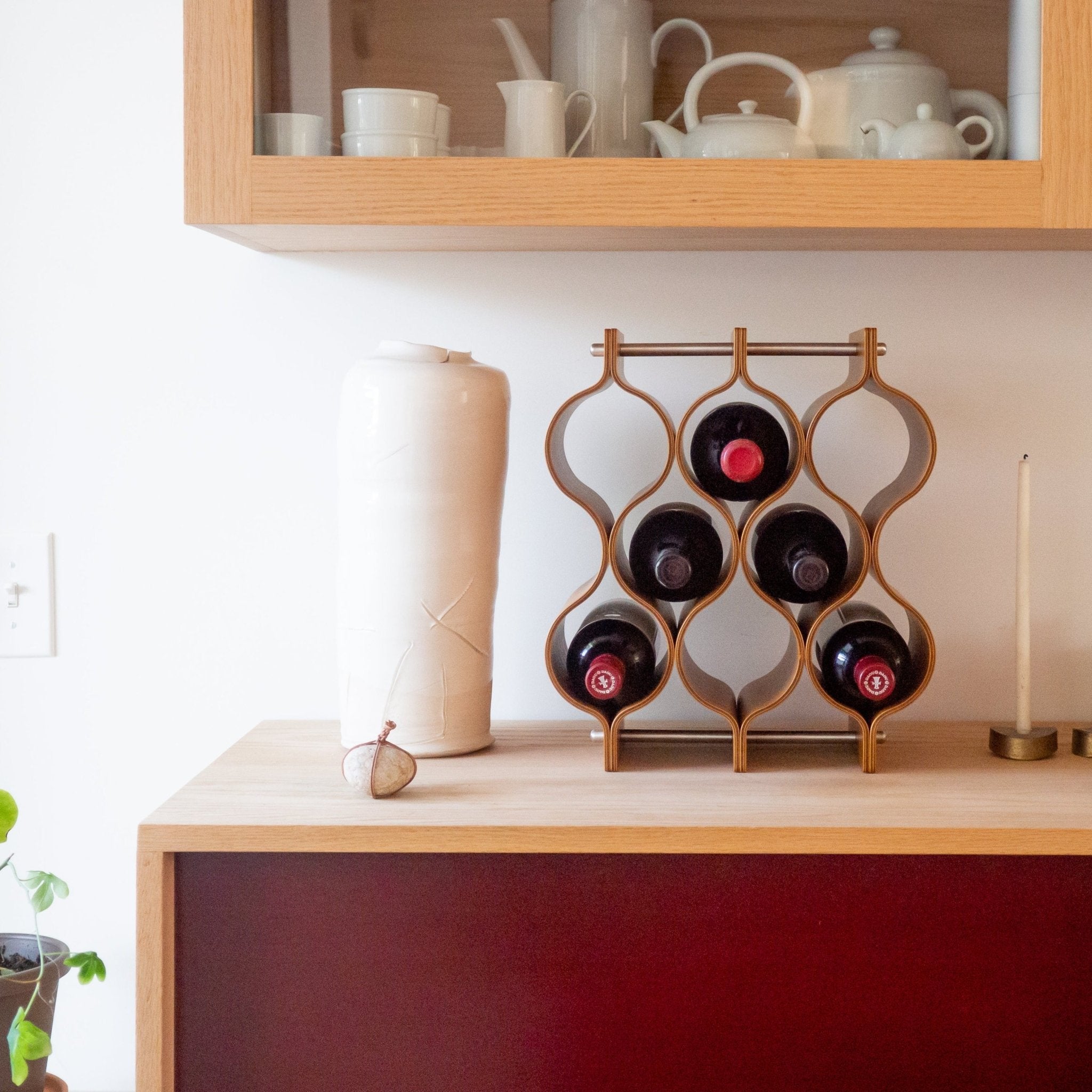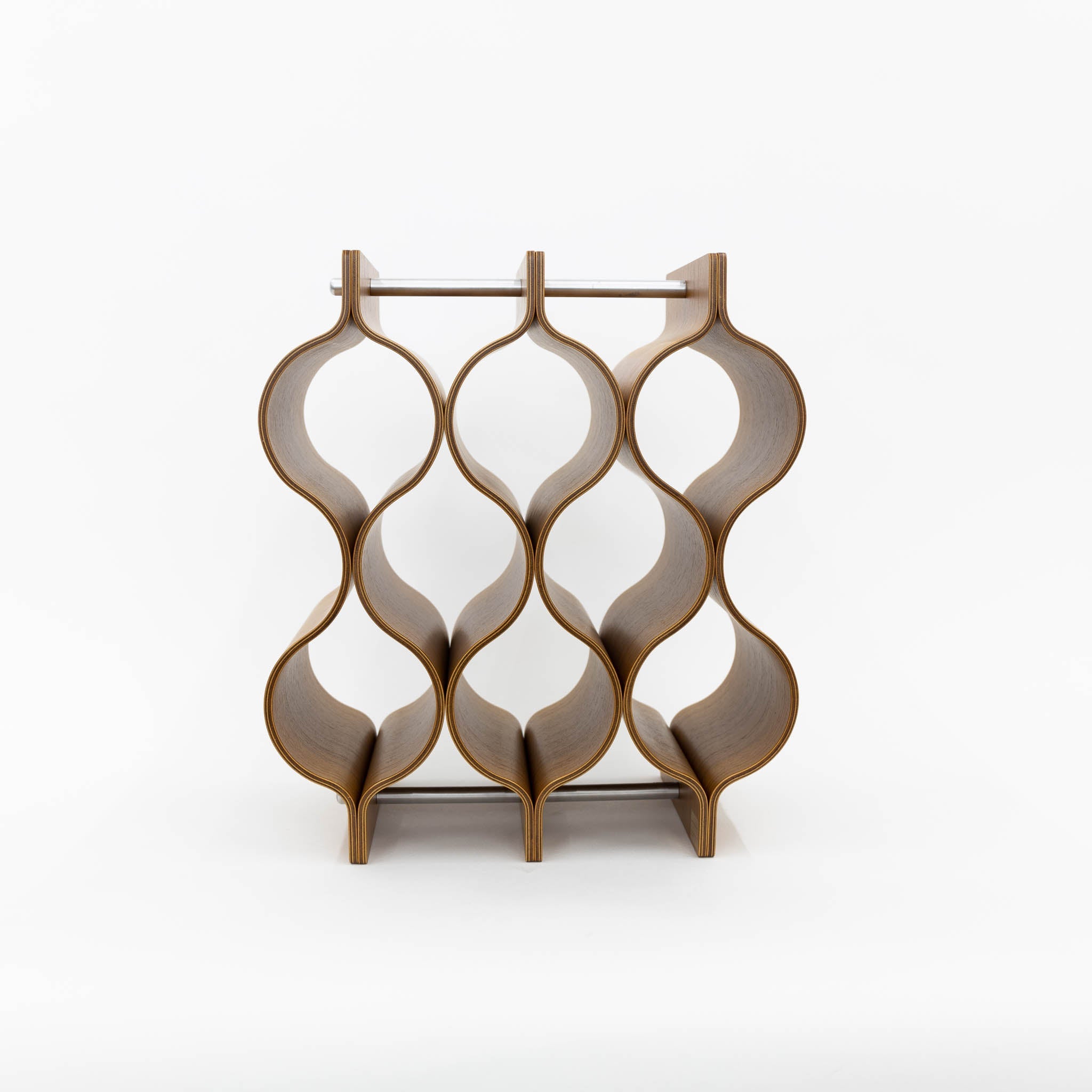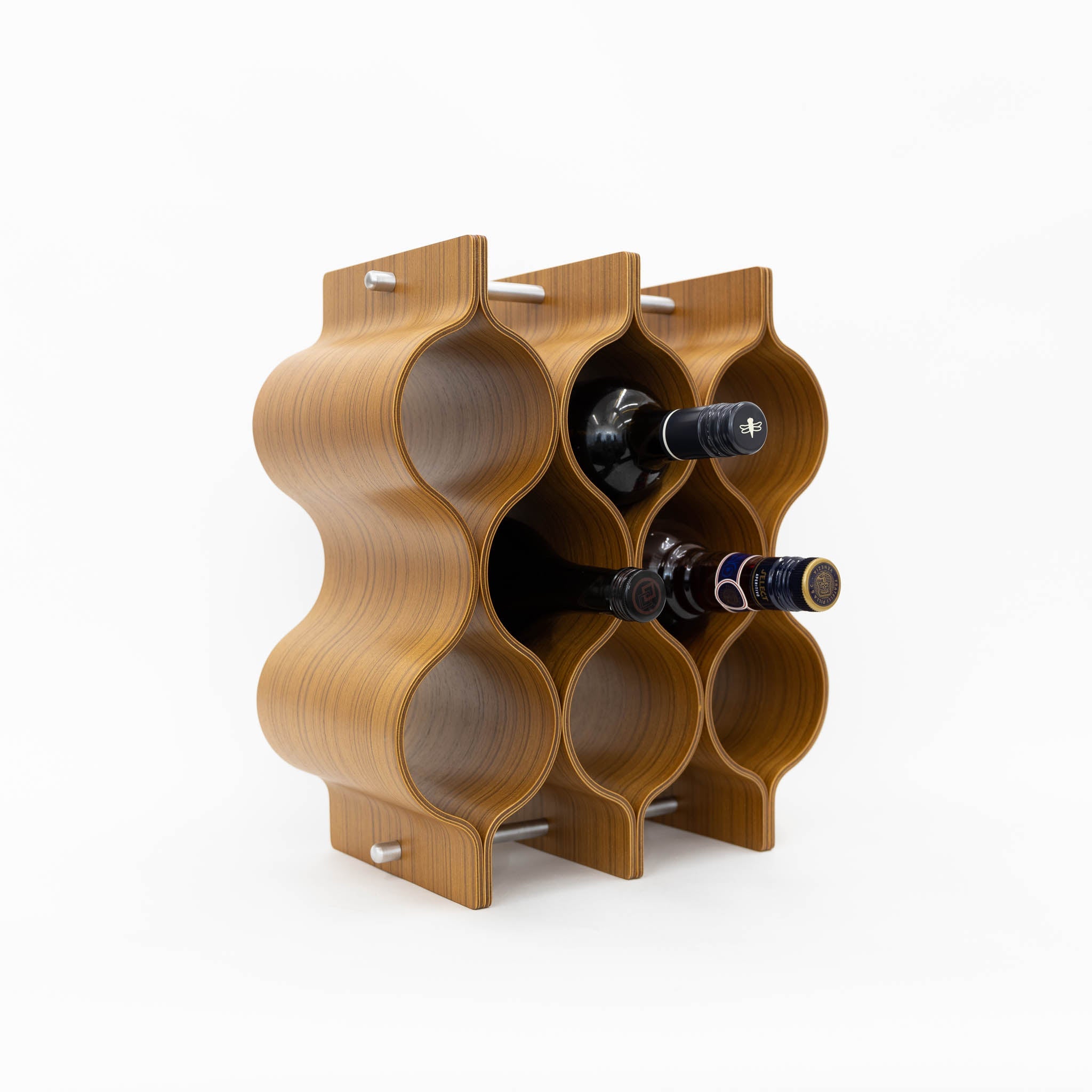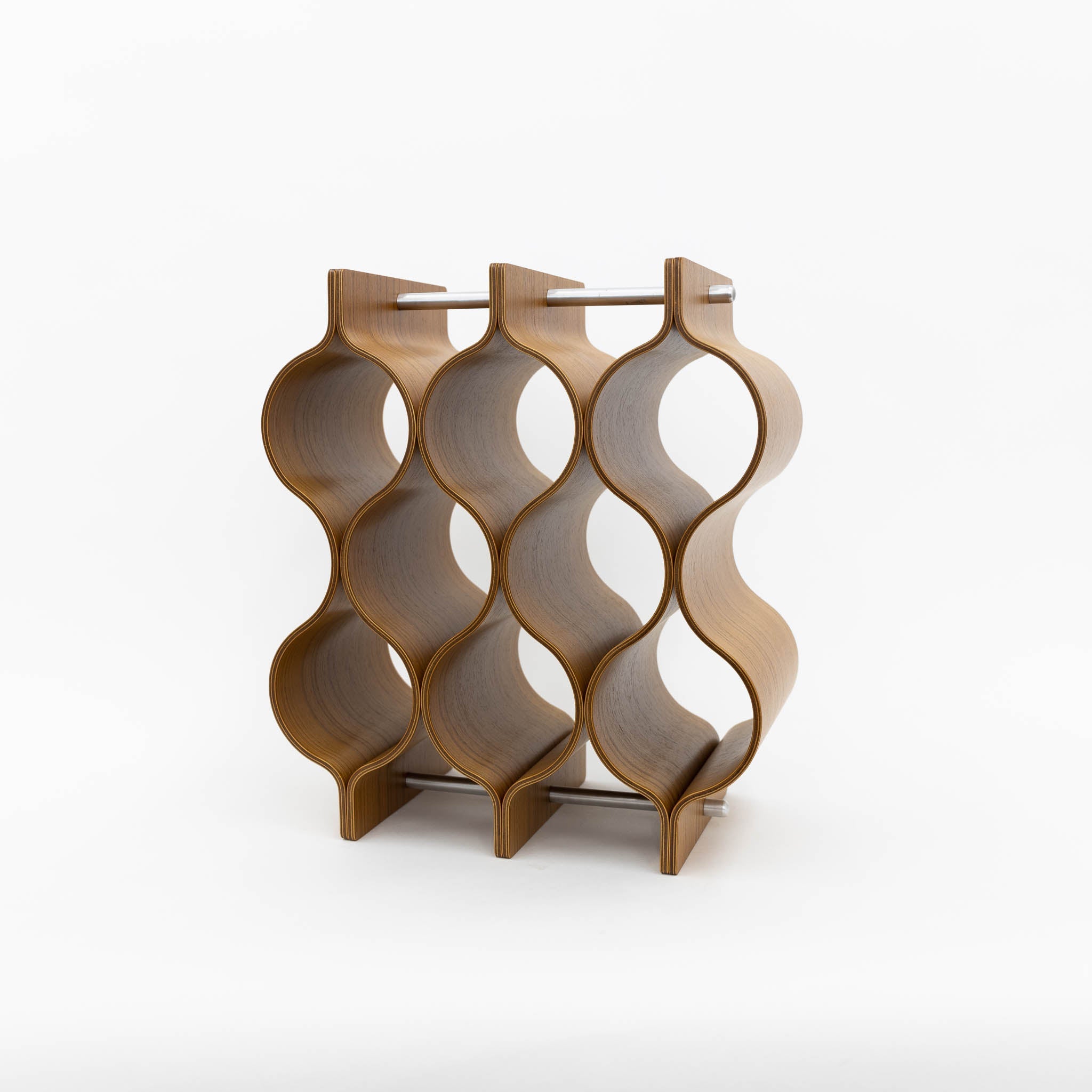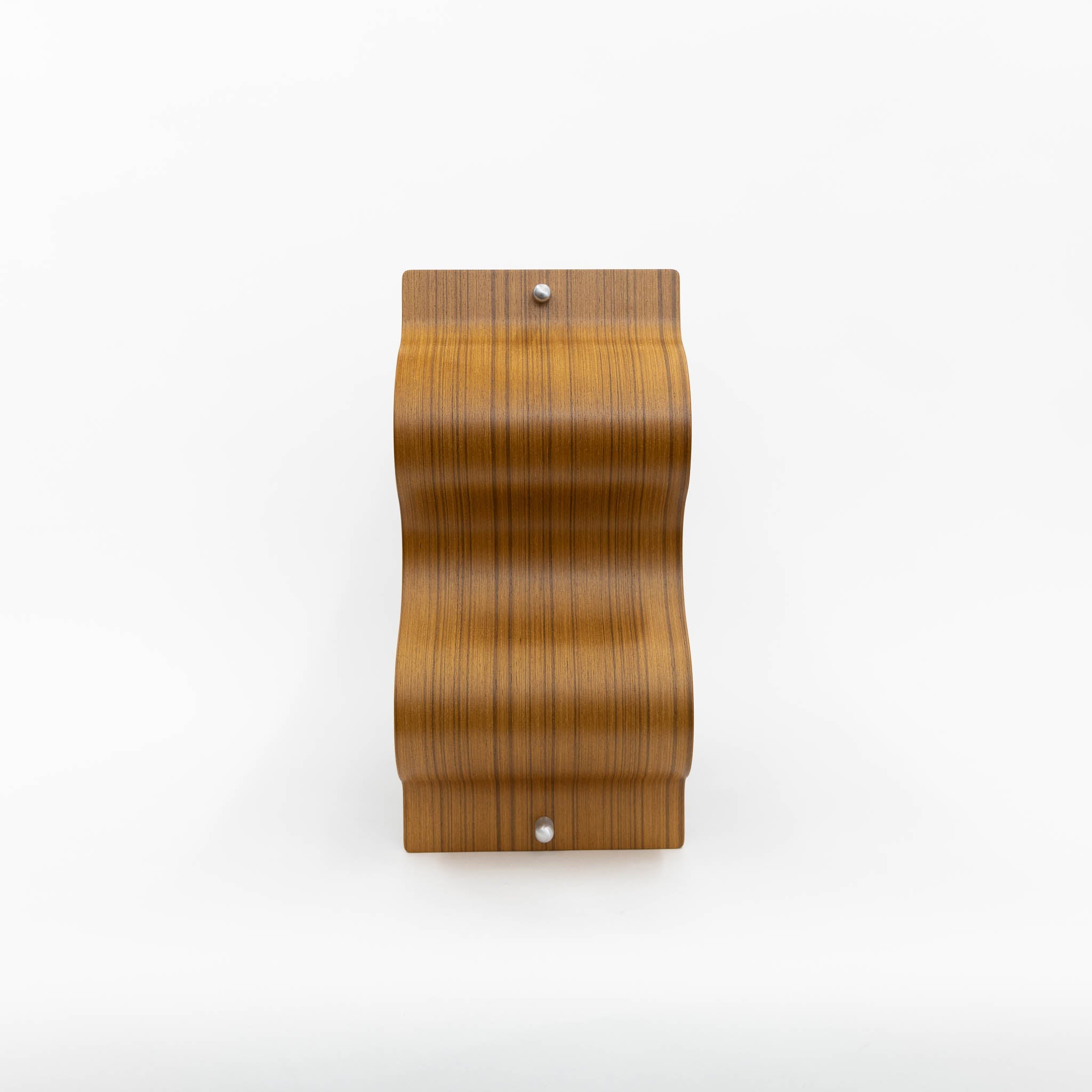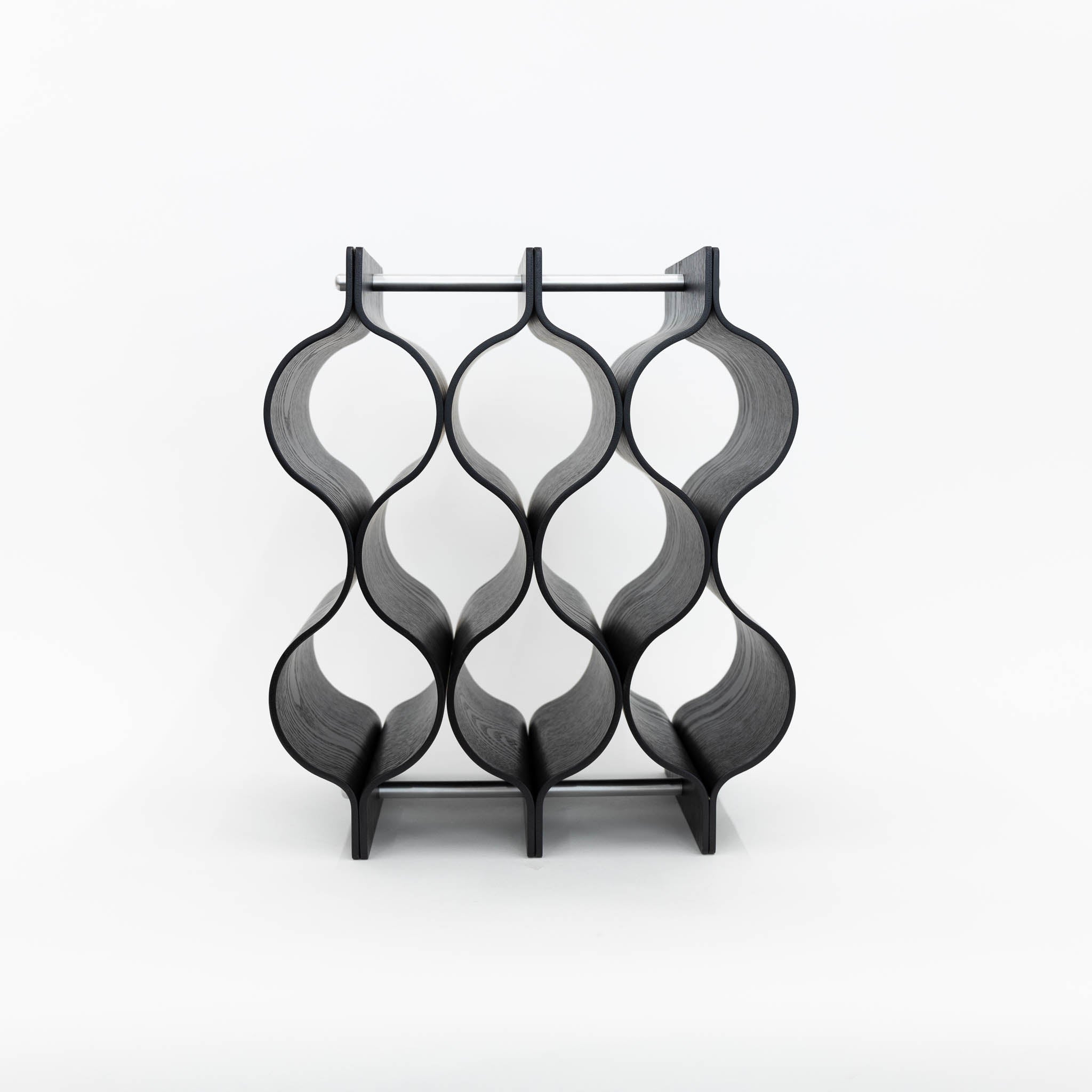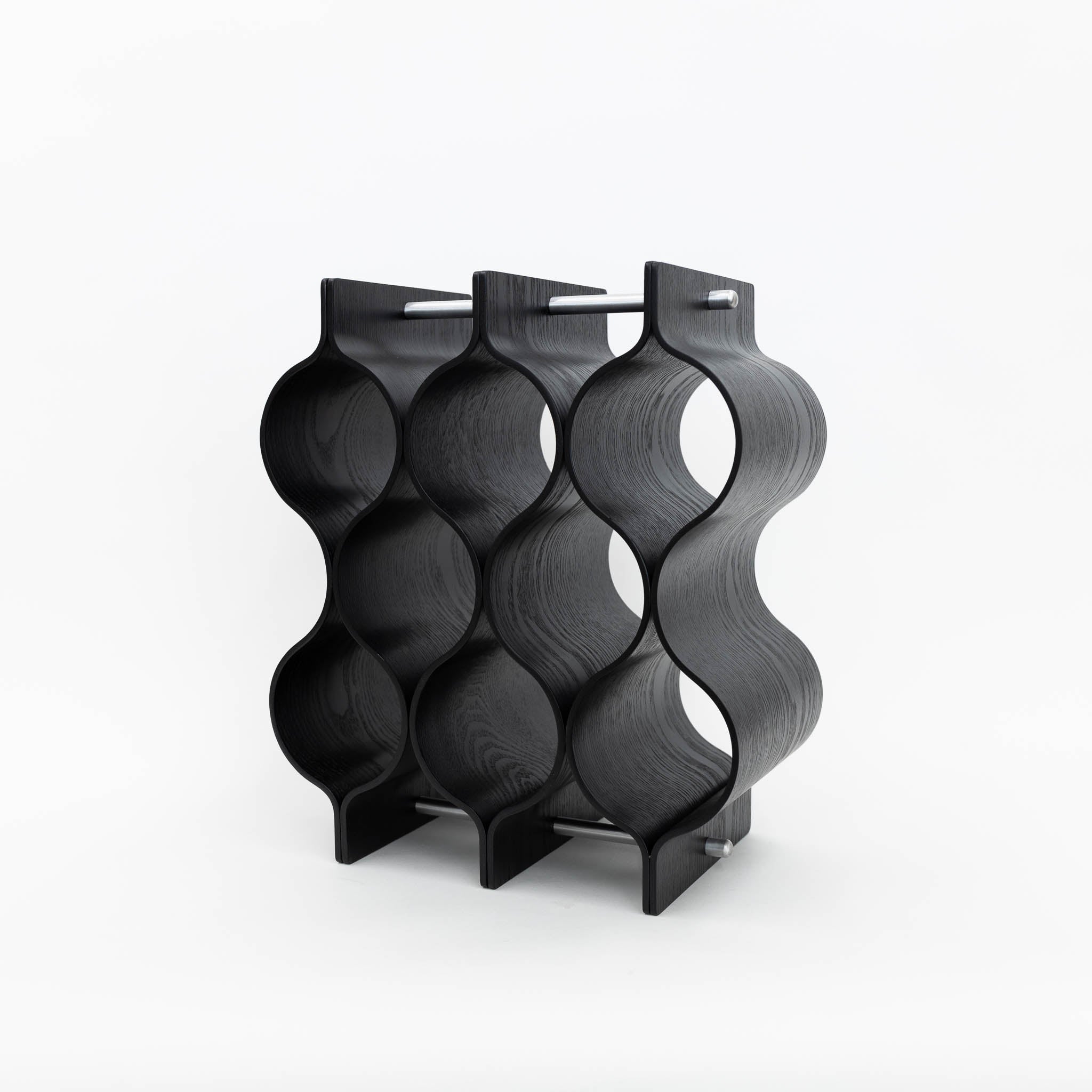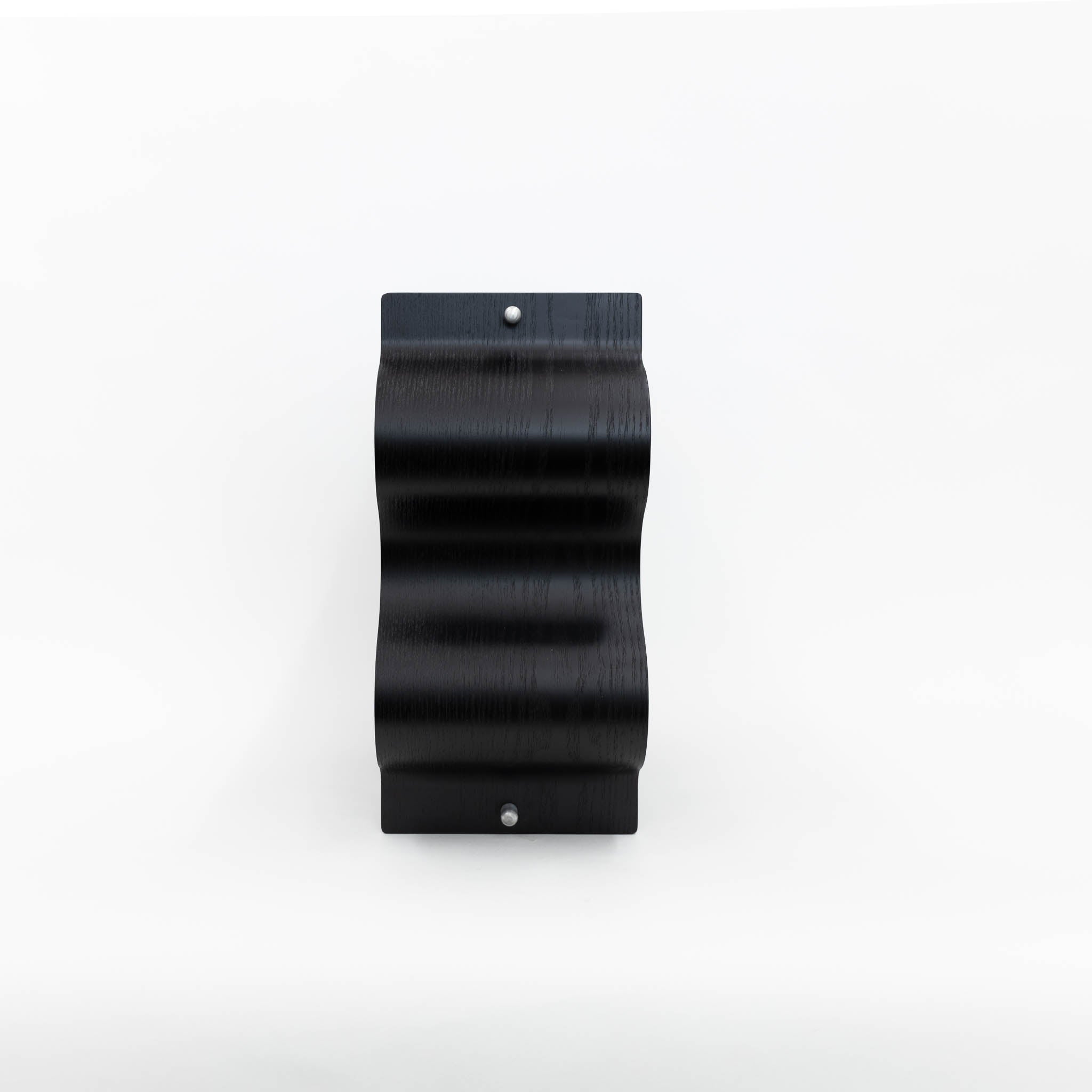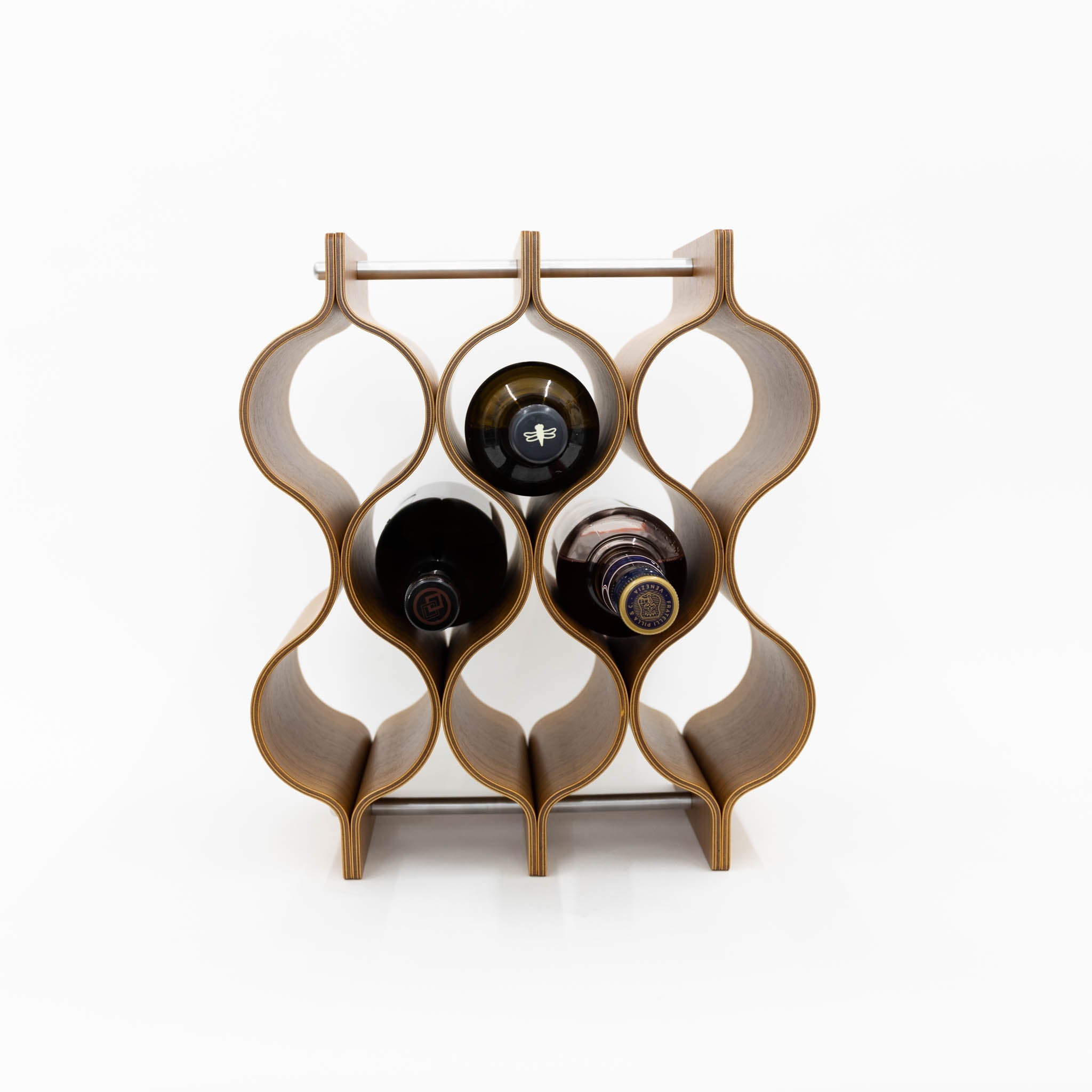 Saito Wood Wine Rack (Online Exclusive Item!)
Online Exclusive items are final sale and require 1-2 weeks to process and ship out. Orders that include both Online Exclusive items and regular in-stock items may be delayed 1-2 weeks. If you wish to avoid delay of regular in-stock items, please purchase them separately from your Online Exclusive products.
Description:
Saito Wood's wine rack is designed with form and function in mind giving way to a lightweight tabletop wine rack that perfectly compliments a slim kitchen counter to hold your favorite bottles.  A beautiful wood grain shines on durable bent plywood for a minimalist design that offers a Japanese mid-century that feels both timeless and sophisticated.

Measurements:
15'' H x 13.5'' W
Holds 8 bottles

History: 
Isamu Saito originally established a name producing baseball bats in Kawanecho. With a limited supply of wood due to the Second World War, Saito started his Saito Woodworking shop in 1950 by laminating several thin layers of wood together to create "molded plywood" for furniture and other household goods. This gave him the ability to bend and shape his products in ways unachievable with raw wood while still maintaining strength and a naturalistic feel, an aesthetic that many compare to Ray and Charles Eames.
Materials:
Molded plywood, teak veneer (teak), black ash veneer (black), stainless steel
Variation: 
Variation in the grain of the wood
Care Instructions:
Normal Cleaning:
Dust furniture with a slightly damp soft lint-free cloth or with a quality cleaner formulated for wood furniture. Wipe dry with a dry soft cloth in the direction of the wood grain. Do not use aerosol-powered cleaners or polishes.
Twice a Year:
Apply a good quality furniture polish with a clean soft cloth. Do not use aerosol-powered cleaners or polishes. Do not use polishes containing waxes or abrasives, or polishes that are oil based.
Minor Repair of Water Rings, Stains, and Scratches:
Rub the surface lightly in the direction of the wood grain using No. 0000 steel wool. Apply a scratch-removing polish with a color and value that simulates the veneer. If the scratches are deep, consult a professional furniture refinisher.
Online exclusive items FINAL sale 
Share