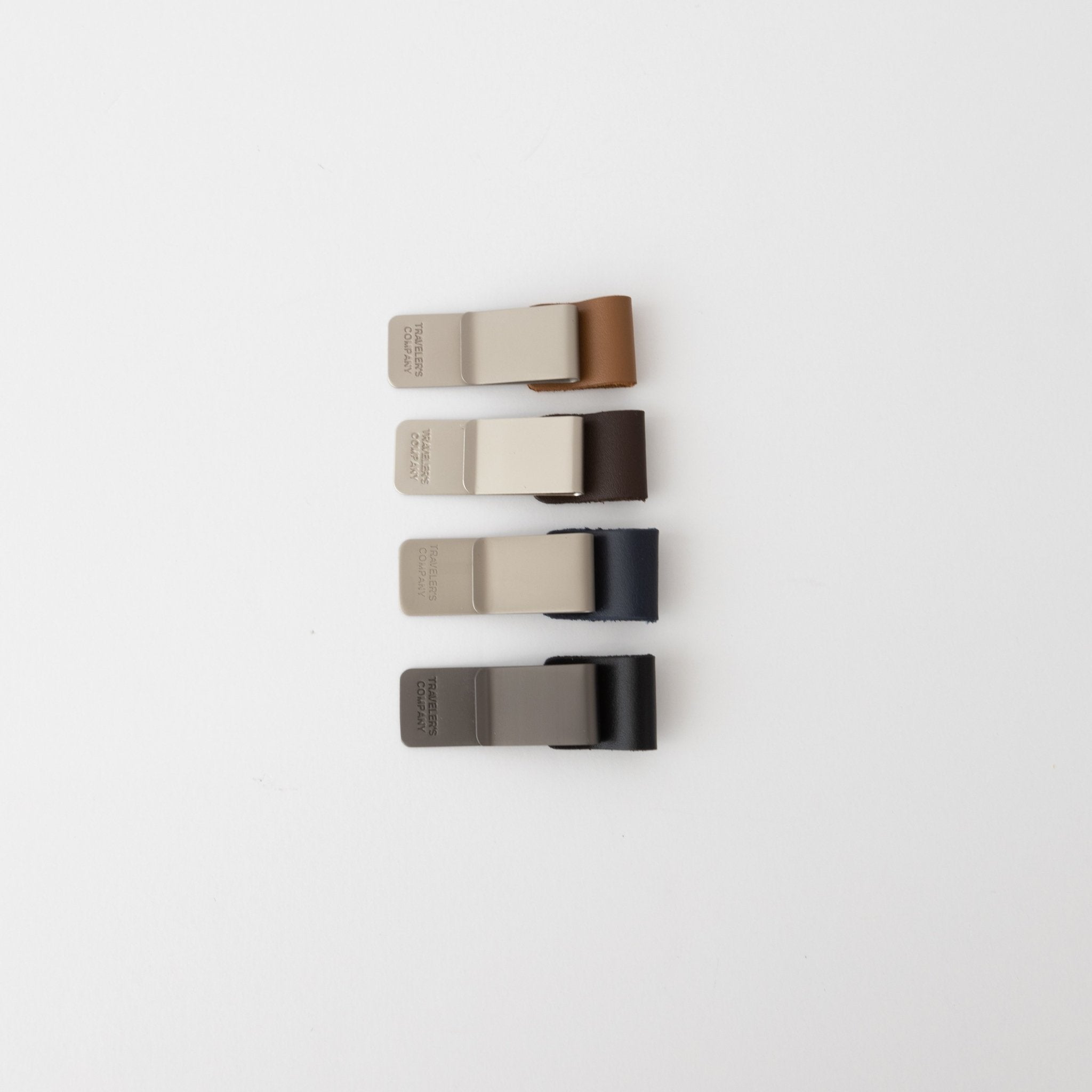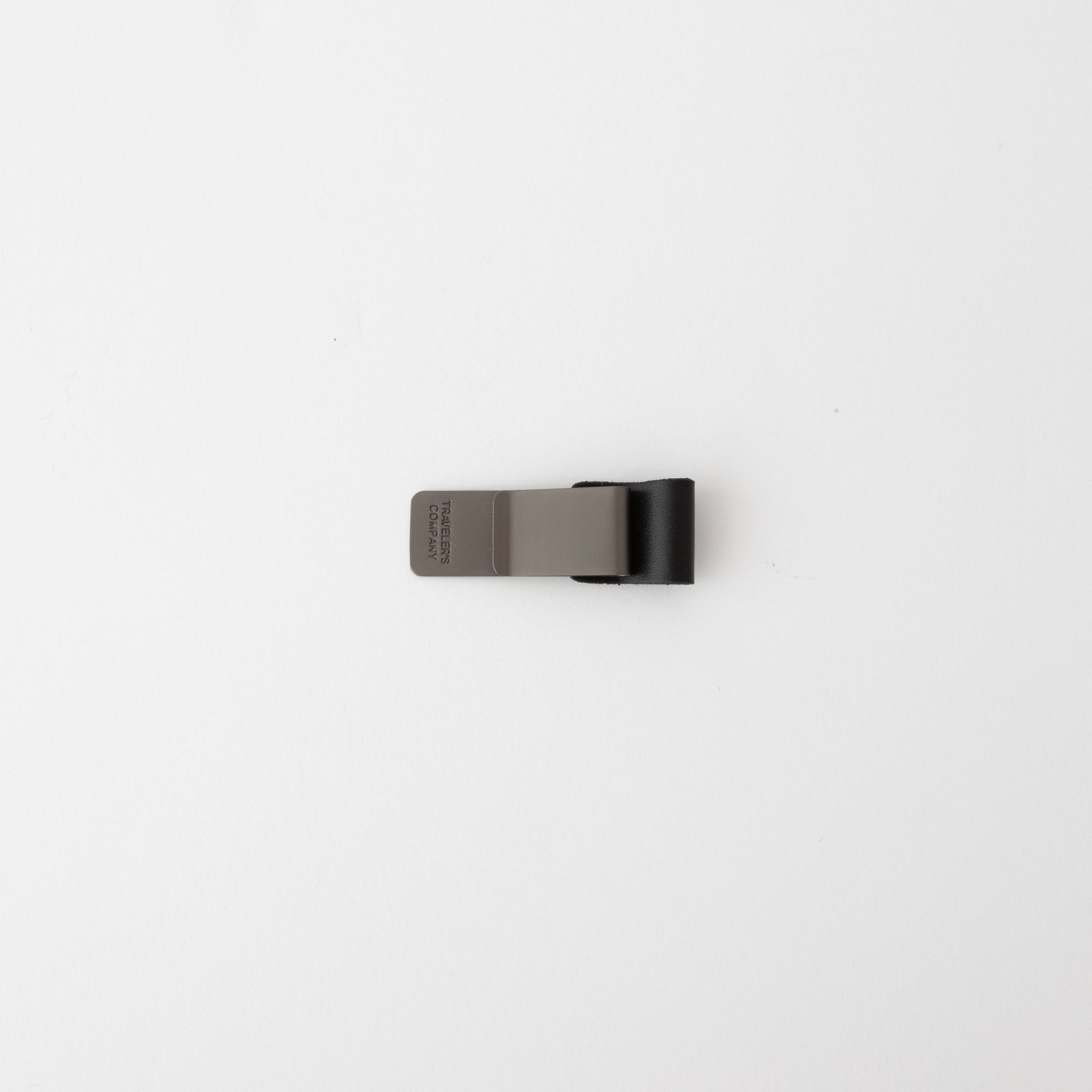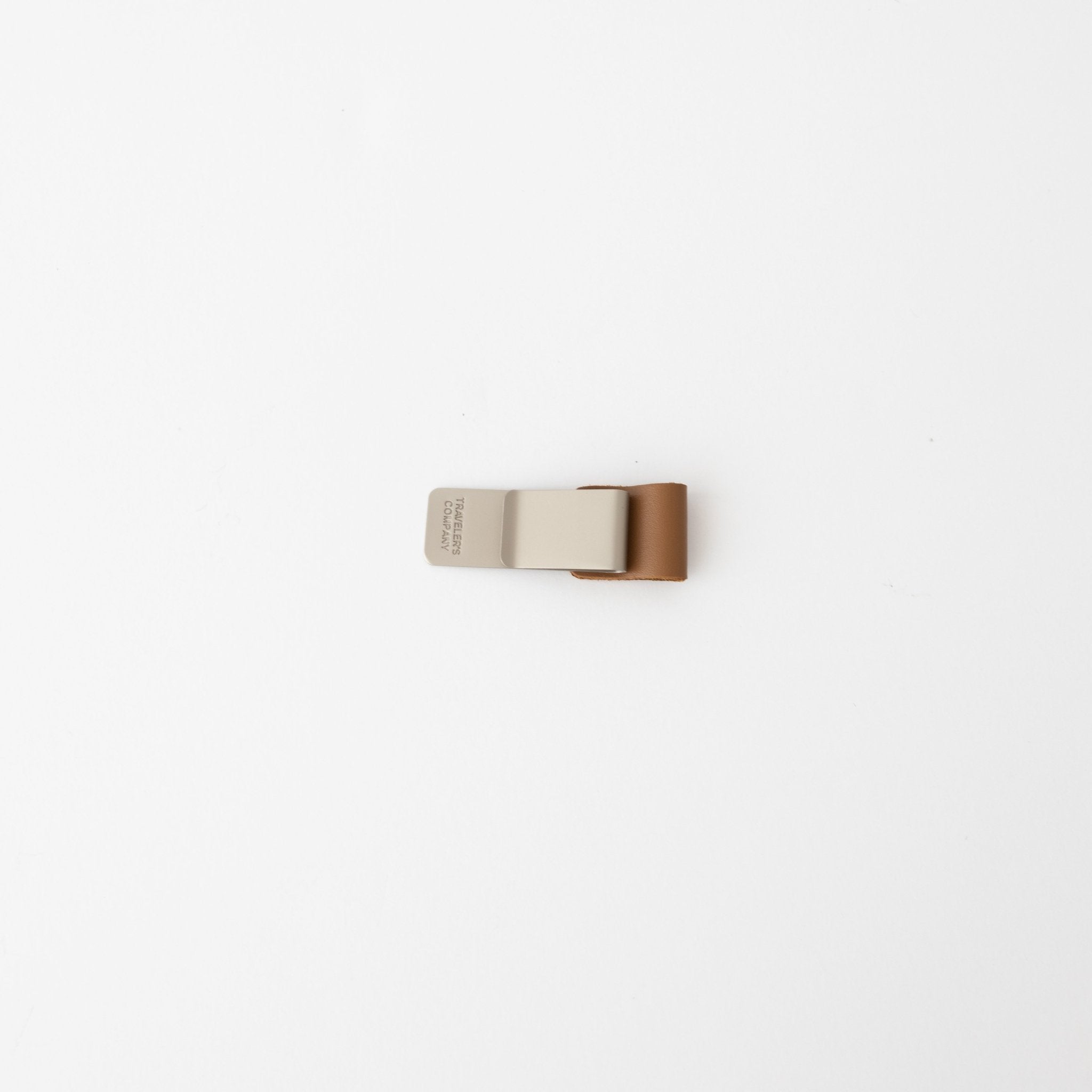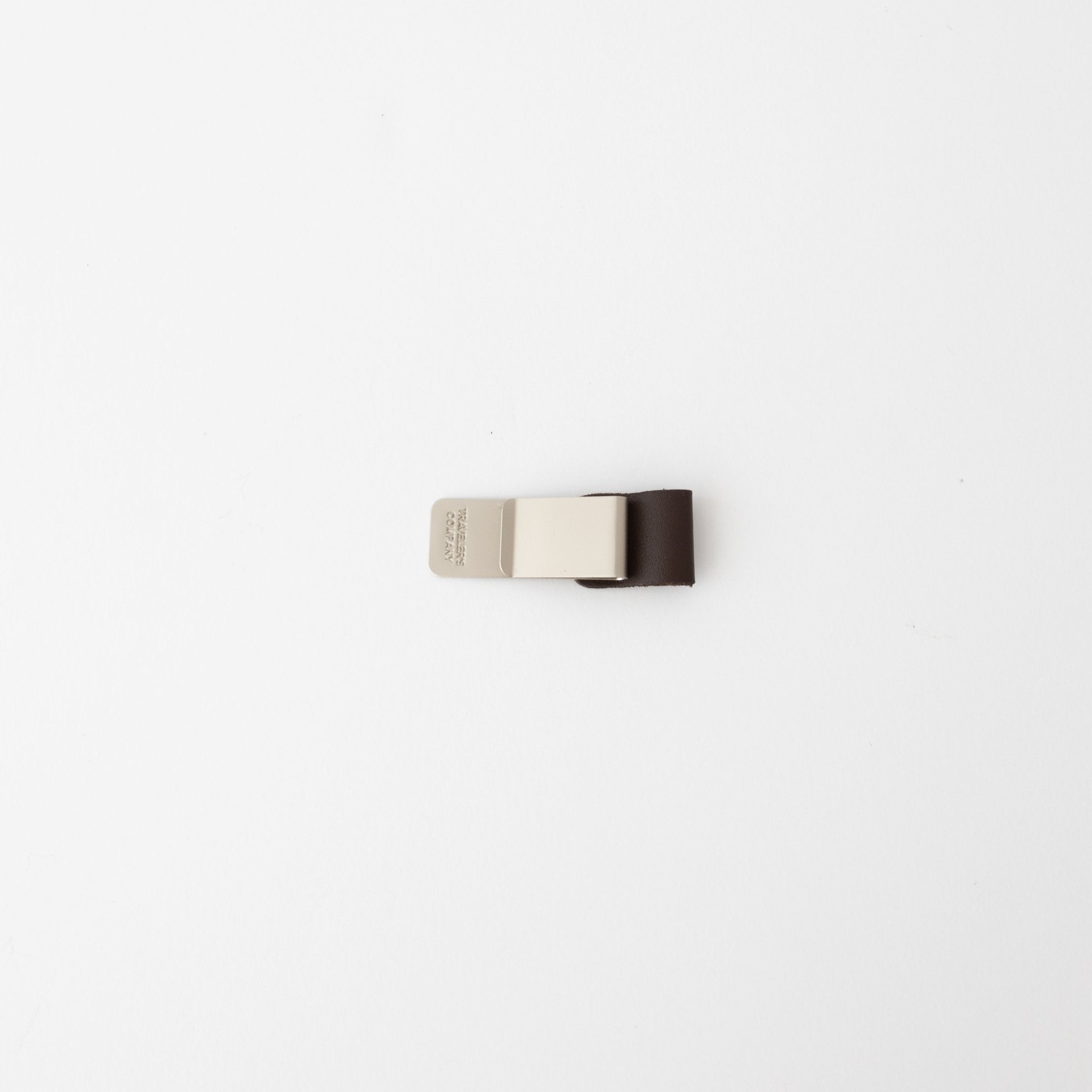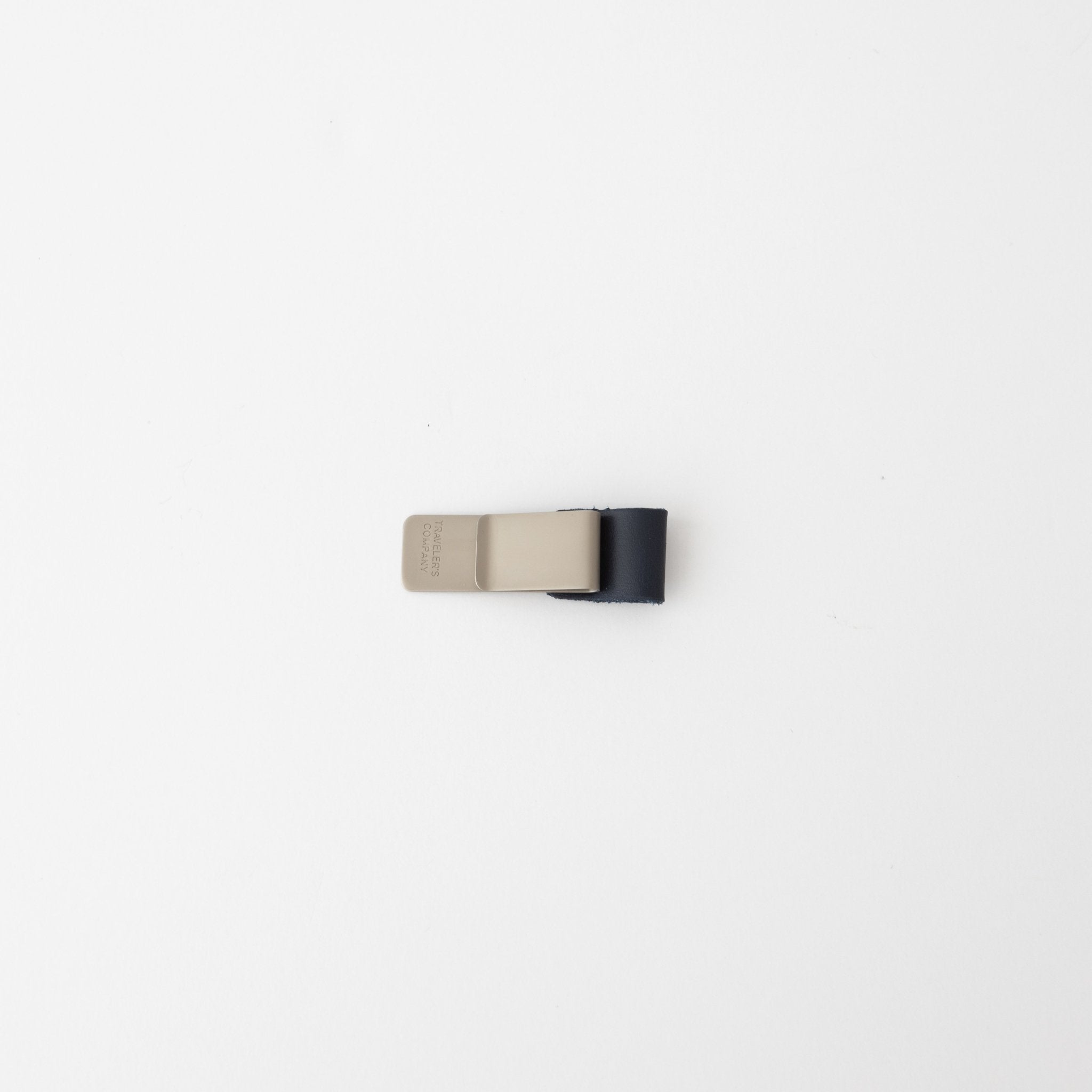 Traveler's Notebook Pen Holder
Description:
Specially designed for the Traveler's Notebook series, this charming pen holder has a metal clip and leather hoop that will hold your favorite writing utensil.  Just attach the pen holder onto your leather Traveler's Notebook cover, and insert a pen or pencil with a maximum diameter of 12 mm.  
Measurements:
2.6'' L x 0.9'' W x 0.4'' D
History: 
Traveler's Notebooks and inserts are designed and produced the Traveler's Company - a stationery line based in Tokyo - specializing in stationery, writing tools and brass products that bring the spirit of adventure and travel to everything they create. Their detailed oriented and charming products have a cult following in Japan, and because everything is customizable, they encourage their users to build and grow their stationery so it fits their lifestyle.  
Materials:
Leather and metal
Variation: 
Leather is a natural material that may show slight variation.  This is not considered a defect.
Care Instructions:
Avoid getting wet or storing in a moist place.
Stationary is final sale.
Share