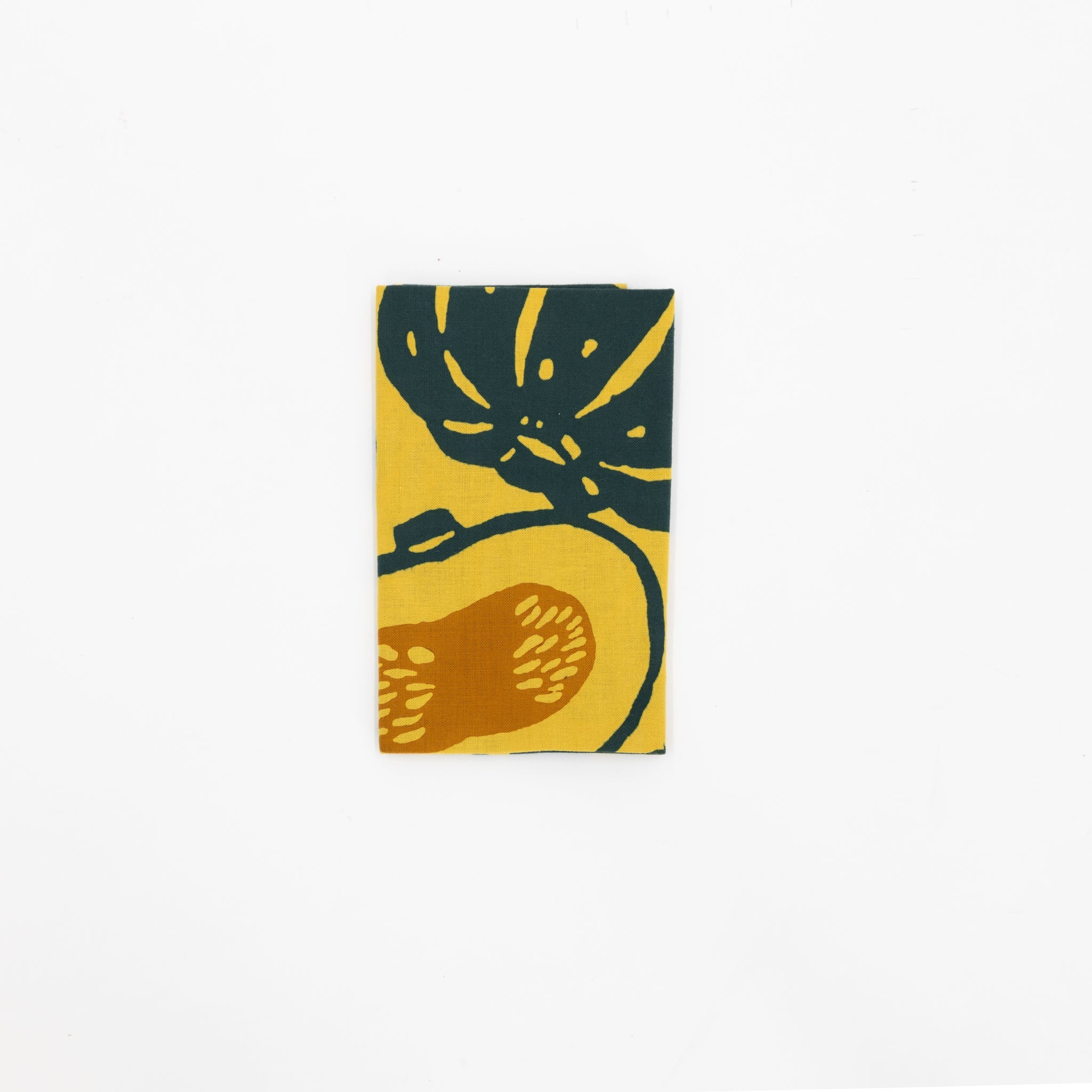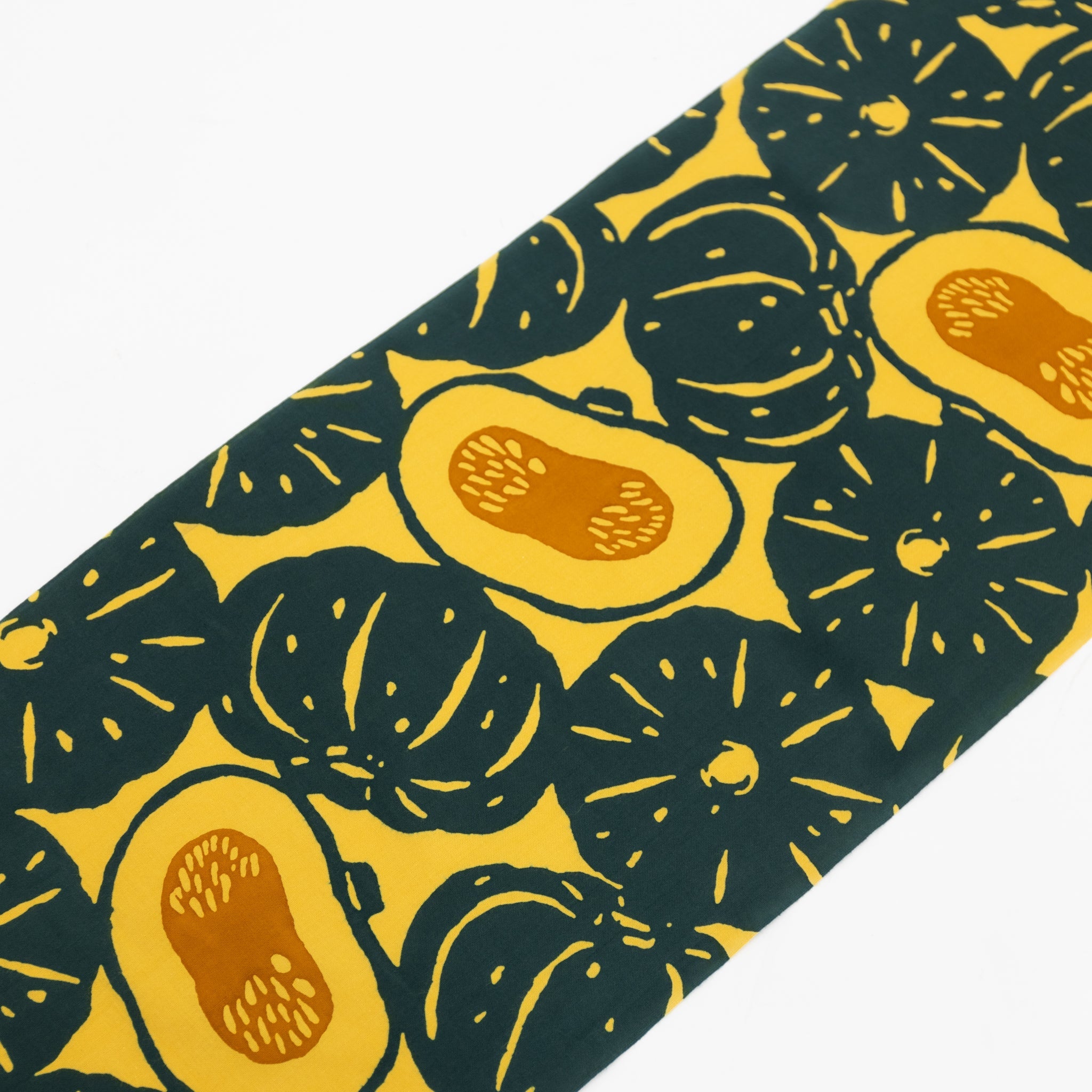 Tenugui - Japanese Pumpkin
Description:
Traditional 100% cotton, hand-dyed multi-functional Japanese textiles called 'tenugui'.  Often used as table napkins, cleaning cloths, tea towels, gift wrapping, decoration, worn as an accessory, or even adorned on the head like a Japanese sushi chef.
Variation:
Due to the handmade nature, there may be slight variation which adds to the beauty and character of each cloth.
History:
Tenuguis have been part of Japanese life since the Heian Period, when Kyoto was the nation's capital and Japanese literature, art and architecture were thriving - from 794 to 1185! In the Heian period, tenuguis were used to dry hands, wrap valuables and clean the home. 500 years later, in Japan's Edo period (1608 - 1868), tenugui cloths become more of a fashion accessory where men and women wear them around the head and neck to absorb sweat and protect the skin against the sun. The appeal of tenugui cloths from the Heian till now is the same: the cloth becomes softer as you use it, and the colorful patterns stay beautiful even after years of use. It is a daily commodity and an understated piece of traditional handcraft that can be used in everyday life.
Measurement:
13.25''W  x 34.5'' L
Materials:
100% Cotton
Care Instructions:
Because tenugui are hand dyed, we recommend hand washing for the first several times to prepare them for eventual machine wash.  The edges of the tenugui are deliberately left unfinished, which helps the cloth dry quickly when hand-washed. After repeat washing and cutting, the edges will develop a frayed edge that is a cherished feature of these cloths. Please cut off any loose or long threads to achieve an even fray.
Returns must be made within 2 weeks in original, unused condition with all packaging for either 1. Store credit for the full amount or 2. Refund - minus a 20% restocking fee.
Tortoise does not cover the cost of return shipping or the cost of re-shipping an exchange
, and the cost of shipping for returns and exchanges is the responsibility of the customer.
Share