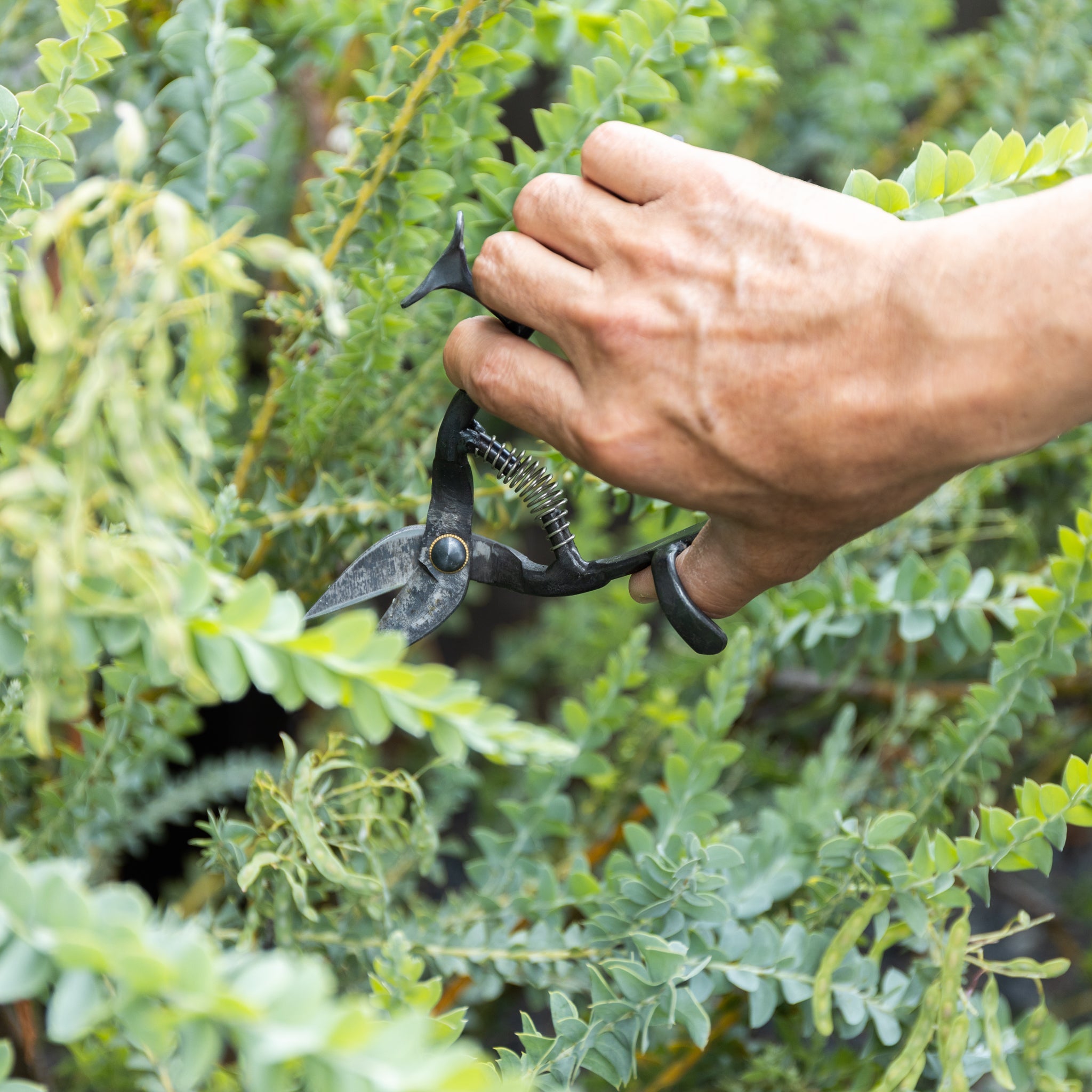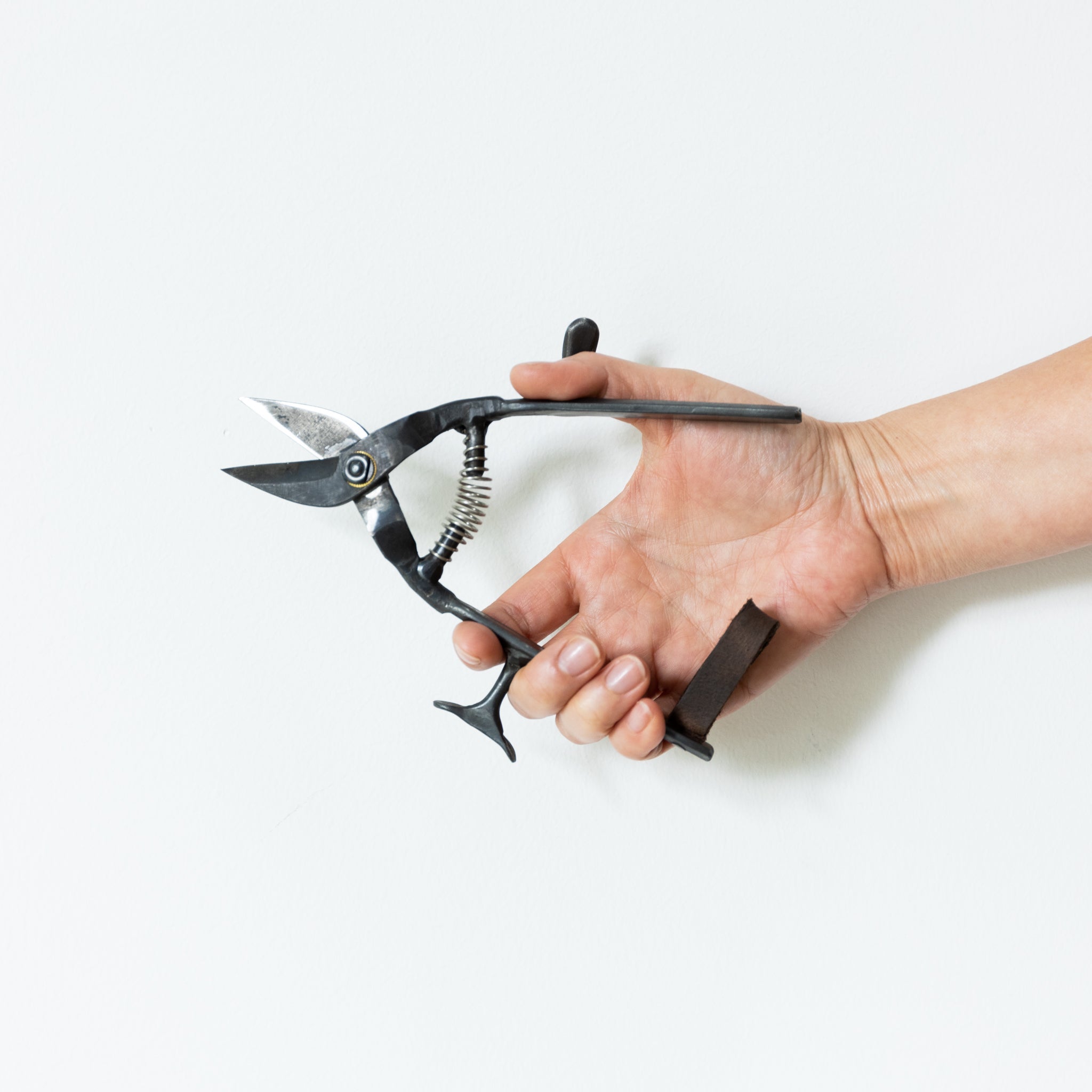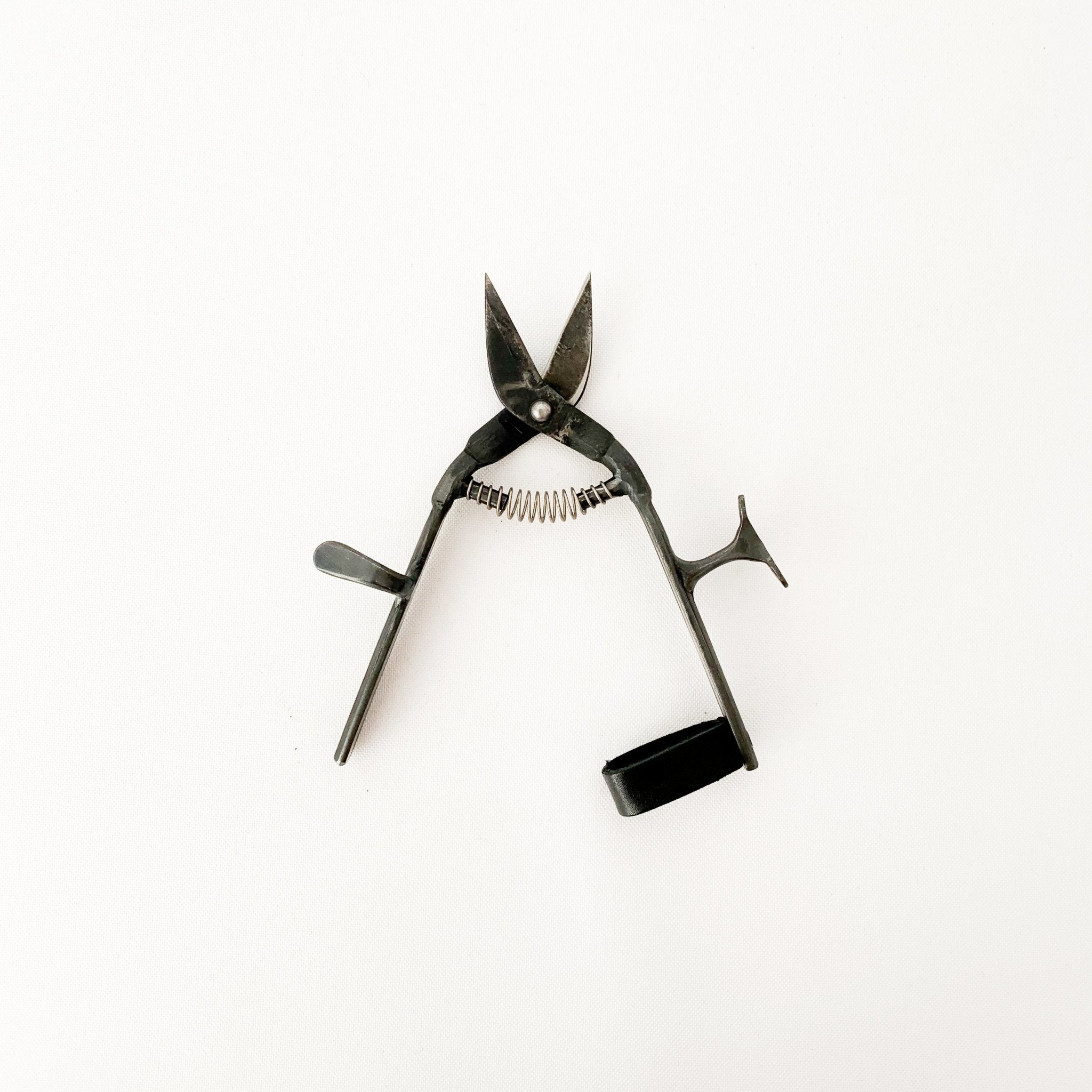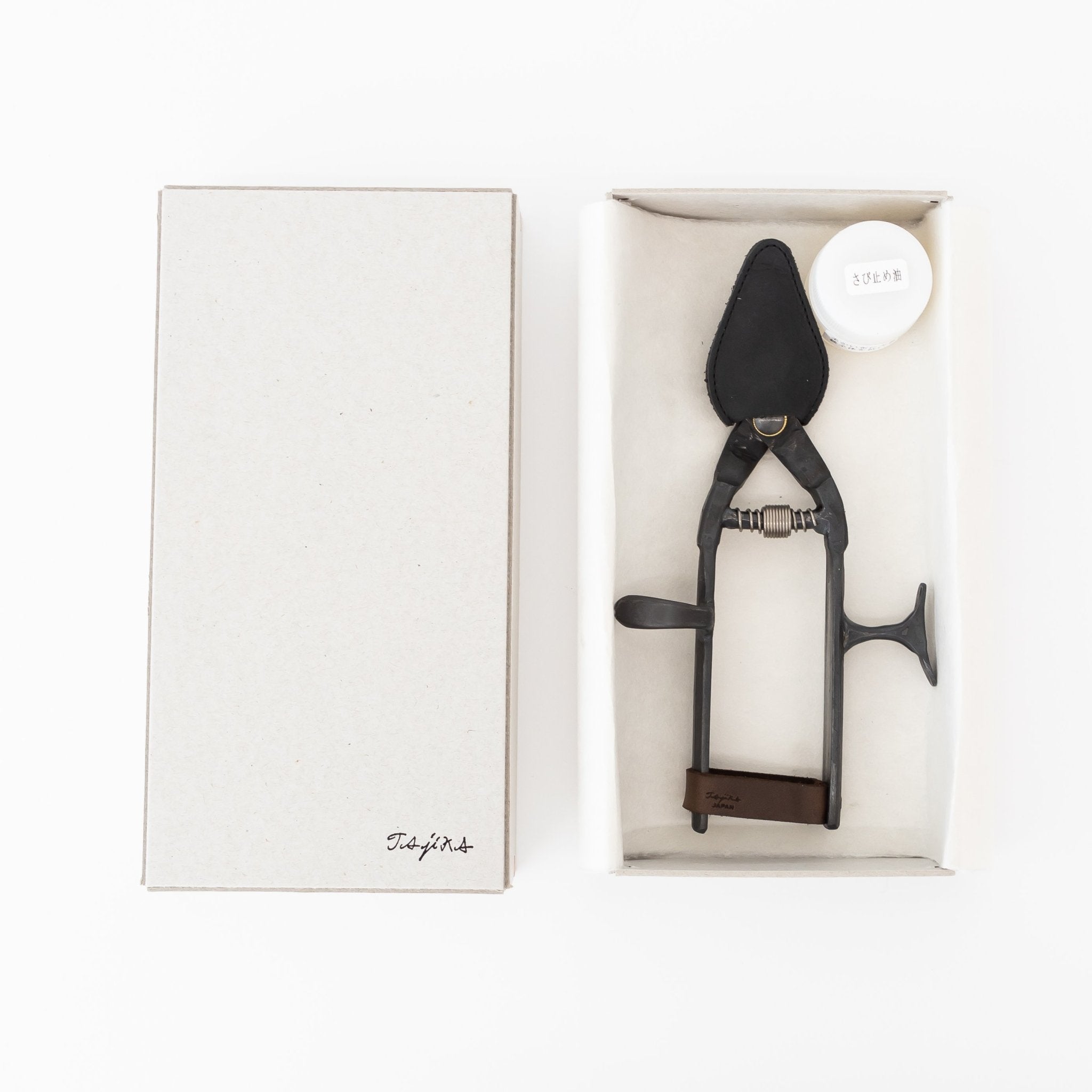 Description:
Tajika garden scissors are the perfect tool for your pruning needs. These hand forged clippers feature a thick blade for cutting harder materials. The blade tips slightly overlap when closed for extra cutting power. With a T-shaped index/middle finger holder, thumb rest, and coiled spring in the center, the body of these scissors promotes easy handling and maximum force. These scissors are right-handed.
Each pair of garden scissors come with a leather sheath and band for storage when not in use. Includes a small container of maintenance oil in order to ensure these scissors stand the test of time and end up being passed down to future generations.
Variation:
All parts of these scissors are hand-made with antique molds. Each pair has its own unique shape and texture.
History: 
Tajika Haruo Ironworks, located in Ono city, is a 4th generation business producing handcrafted scissors and shears since the Showa period. Father and son, Takeo and Daisuke Tajika, forge, shape and sharpen each piece by hand – using techniques handed down for centuries. Tajika is one of the very few businesses in Japan still crafting scissors by hand. Each scissor is a masterpiece, perfected over many lifetimes.
Measurement:
1.5" blade, 8" x 4" in entirety
Materials: 
Iron (blade and handle), leather (sheath and strap), and maintenance oil (included in small container with purchase).
Care Instructions:
Please wipe clean with a soft cloth before use - these scissors were prelubricated when shipped from Japan. Continue lubricating from time to time at the screw that connects the two blades. To prevent rust, thoroughly wipe clippers free of moisture after every use. Then, place the leather sheath over blades to protect them and help maintain a sharp edge. Iron and leather are two materials that mature beautifully, expect and cherish the changes that will appear as your scissors age.
Returns must be made within 2 weeks in original, unused condition with all packaging for either 1. Store credit for the full amount or 2. Refund - minus a 20% restocking fee.
Tortoise does not cover the cost of return shipping or the cost of re-shipping an exchange
, and the cost of shipping for returns and exchanges is the responsibility of the customer. 
Share