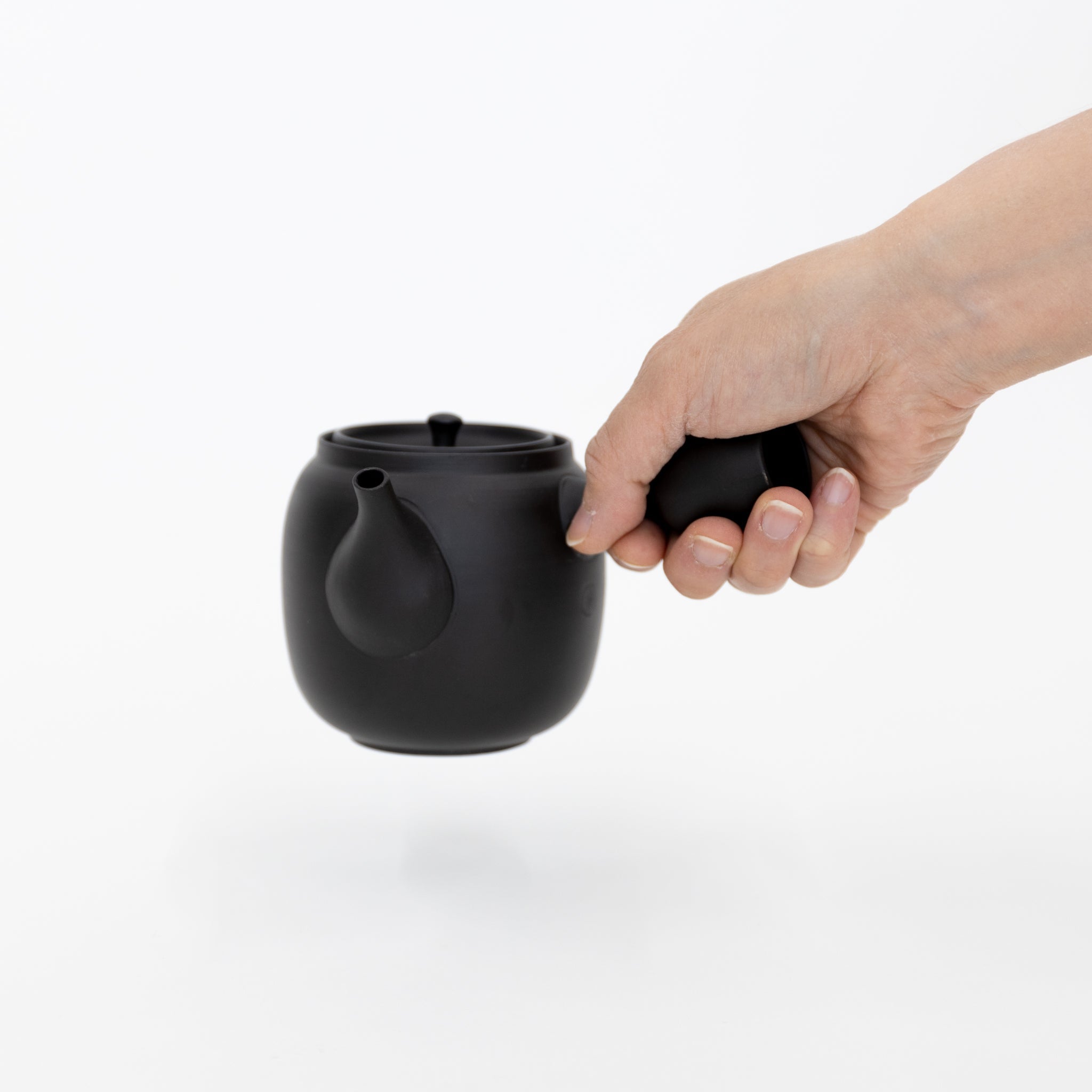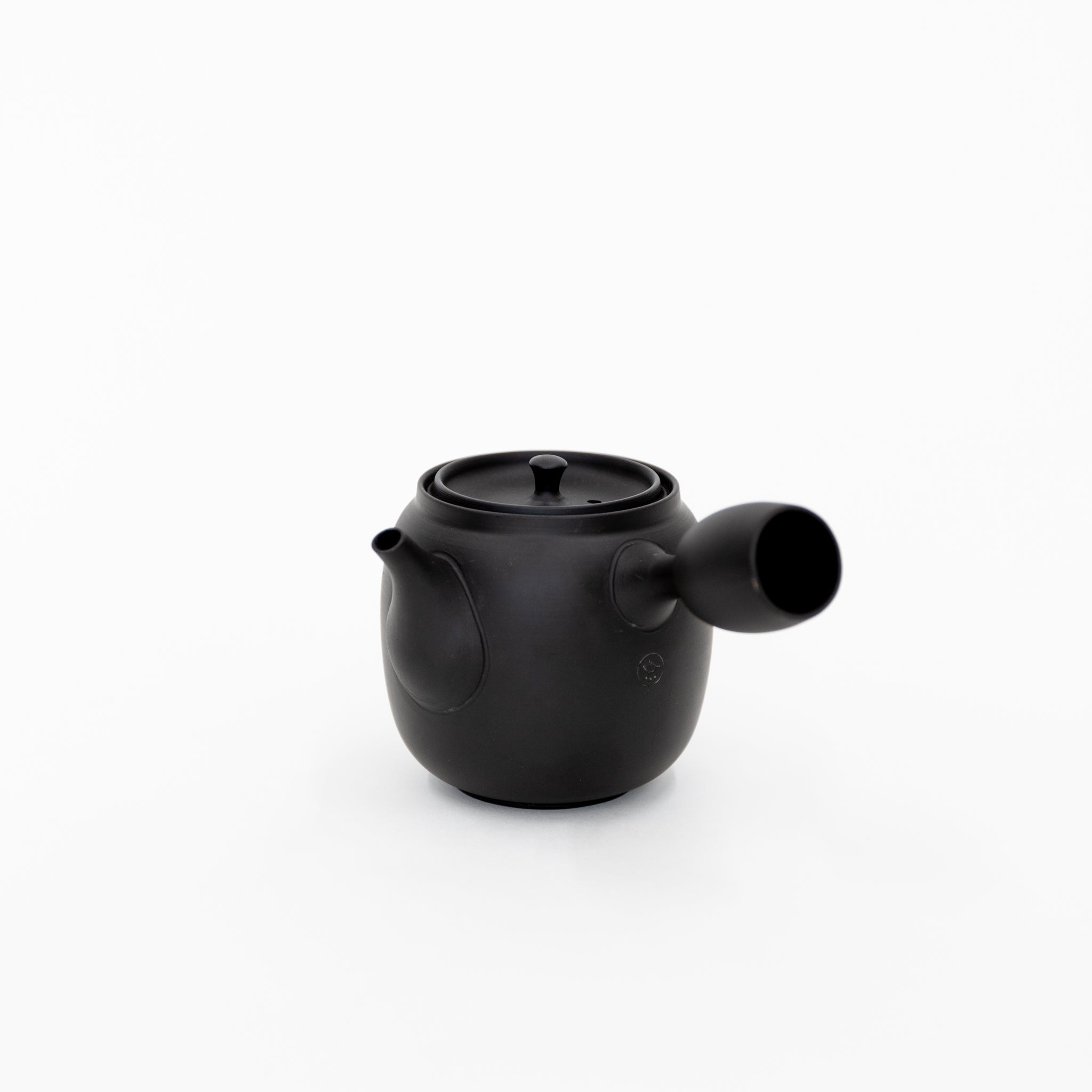 "An understated piece of earthware, handcrafted with a built-in strainer and hollow side handle to prevent your hand from overheating when serving"
Description:
Available in two shapes, the SUSUMU Clay Teapot is an elegant and modern take on the traditional
yokode
-style side single handle Japanese teapot.  Designed for single or two person use for you and guest, this unglazed and lightweight teapot is designed to serve tea comfortably with one hand.  Simply rest your thumb down on the brim of the lid while using your other four fingers gently grasps the hollow handle, and serve your favorite loose leaf tea with elegance.  Featuring a baked-in strainer for easy steeping without a teabag and a hollow handle to prevent heat transfer to your serving hand, enjoy the meditative joy of tea with SUSUMU and elevate your daily ritual.
Measurements:
Tall teapot 5.5'' W x 4.7'' D x 4'' H / 1.14 US cups
Short teapot: 4.7'' D x 7.7'' W x 2.7'' H / 1.14 US cups
History: 
Designed by Masahiro Oji.  Born in Hiroshima Prefecture in 1974, Oji's professional career spans from architecture to graphic design firm to ultimately his calling as a handicraft designer. Oji's designs are characterized by a deep desire to draw out the singular purpose of each functional object, and his globally recognized work as a product designer includes the celebrated brassware line, 'Futagami'.  Each teapot is artfully
 crafted by the skilled potter, Tatsuo Umehara, and undergoes an oxidization process that targets the iron in the clay during its final firing stage. This meticulous technique induces a transformation in the iron compound within the clay, resulting in a striking and enduring black hue that imparts a lustrous finish to the creation.
Materials:
Unglaze Tokonome soil
The thermodynamic properties of Tokoname's iron-rich clay are ideally suited for Japanese green teas, but also pairs well with white teas.
Variation: 
Due to the natural material, each piece may show variation in tone, color, size and shape
Care Instructions:
Hand-wash recommended
Returns must be made within 2 weeks in original, unused condition with all packaging for either 1. Store credit for the full amount or 2. Refund - minus a 20% restocking fee.
Tortoise does not cover the cost of return shipping or the cost of re-shipping an exchange
, and the cost of shipping for returns and exchanges is the responsibility of the customer. 
Share