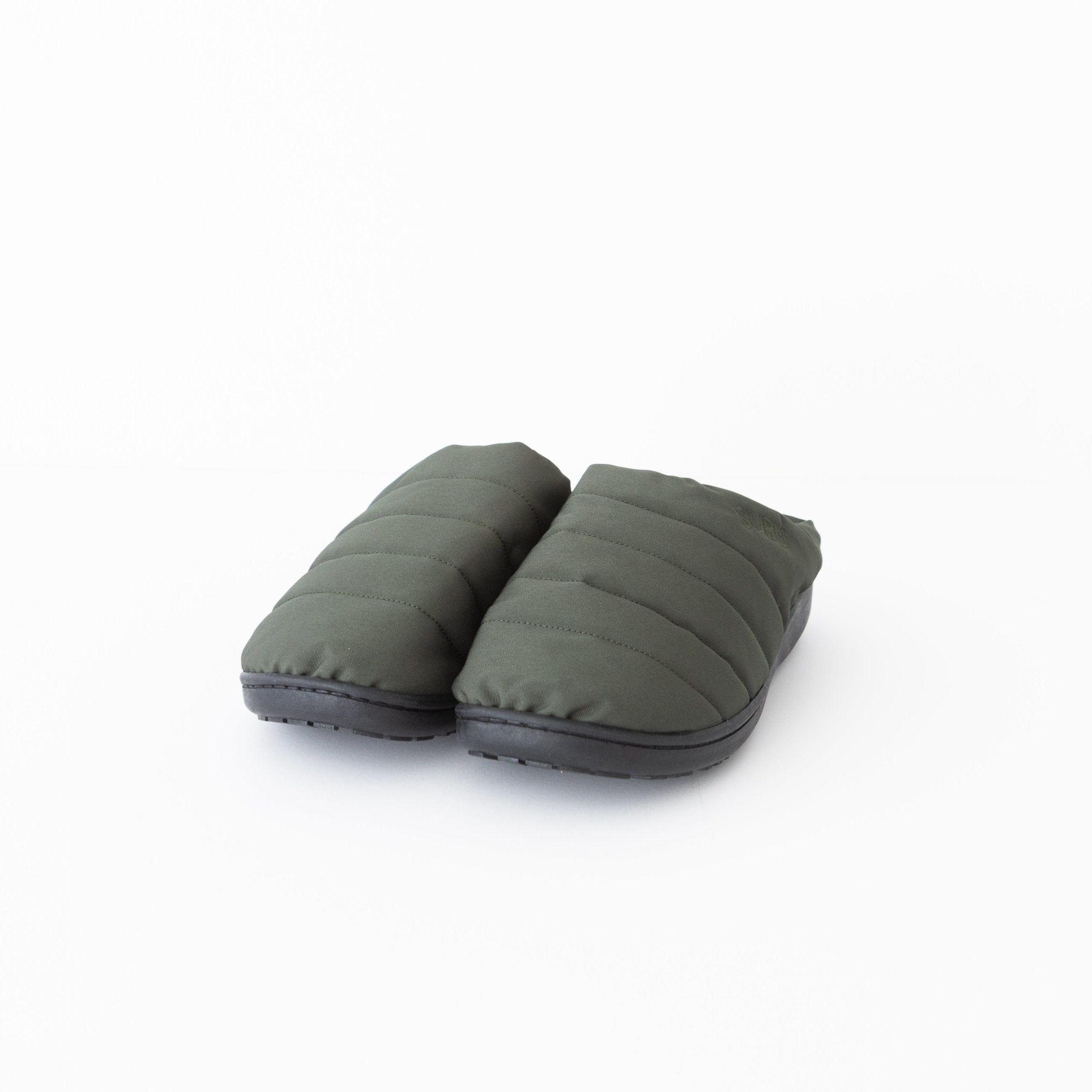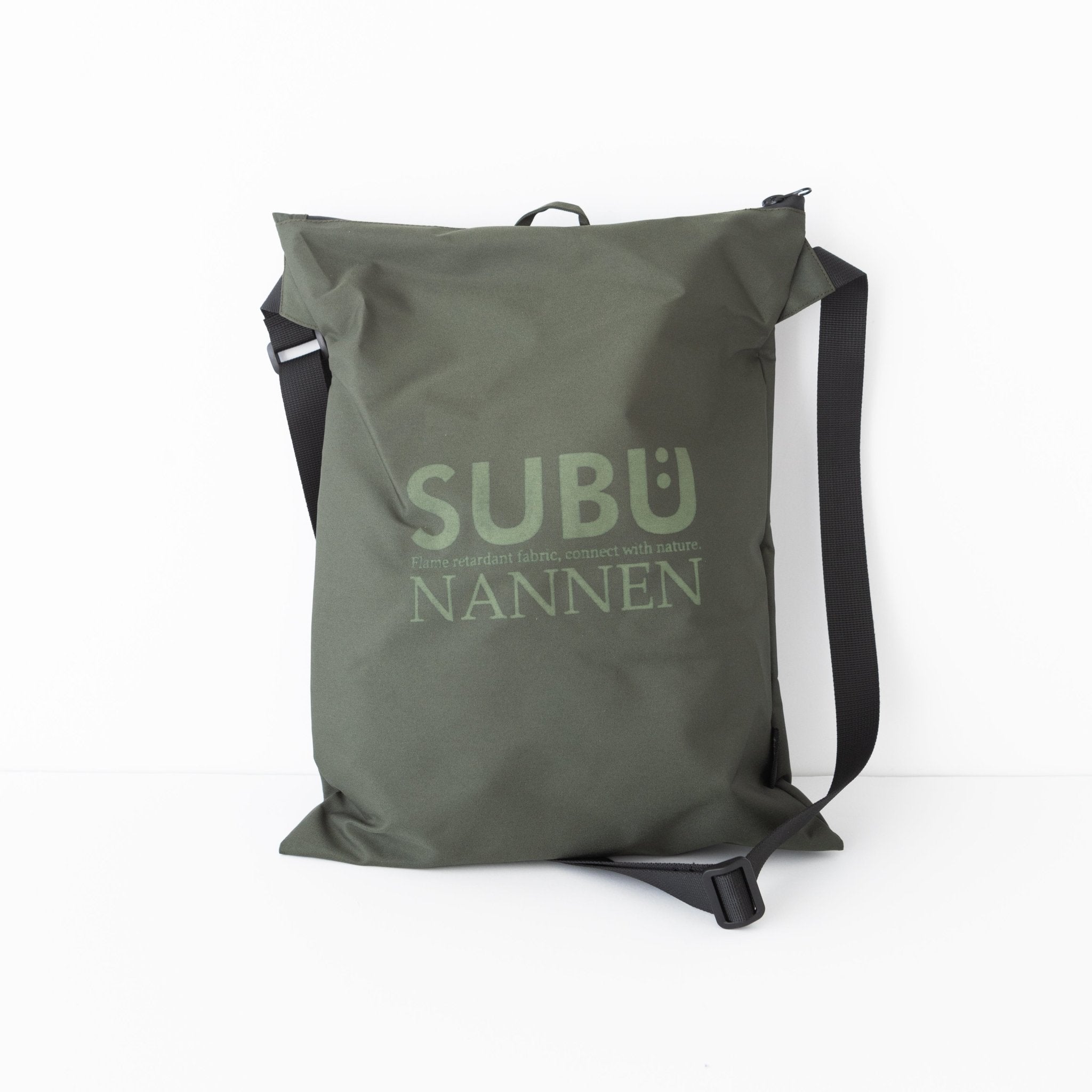 SUBU Slippers Nannen - Khaki
"Warm even without socks. You can slide into them when you want to run out and grab your mail or walk your dog, and still feel snug and toasty. The outer body is water resistant and the soles have enough traction for a wet sidewalk."
Description:
Available in multiple colors, Subus are a unisex footwear that combines the comfort of slippers with the utility of sneakers.   Designed with a rubber sole and a lightweight, water repellant outer body with a soft faux fur insole, you can wear Subus indoors and outdoors without socks, and stay comfortably cozy and warm year round.  Perfect for a chilly morning walk or wearing inside a cold airplane cabin, many a ways to sport these comfy slippers!
Measurements:
Size 0 - 22 cm - 23.5 cm (JPN size) / 5 to 6 (U.S. Women's) / 
Size 1 - 24 cm - 25.5 cm (JPN size) / 6.5 to 8 
(U.S. Women's) / 6.5-7.5 (U.S. Men's)

Size 2 -26 cm - 27.5 cm (JPN size) / 8.5 to 10 
(U.S. Women's) / 8-9 (U.S. Men's)

Size 3 - 28 cm to 29.5 cm  (JPN size) / 11 to 12.5 (U.S. Women's) / 
9.5-10.5 (U.S. Men's)
History: 
Designed in 2018 in Tokyo Japan,  the name "Subu" is short for for the Japanese expression "sutto haku butsu," which means shoes you can slip on in the blink of an eye!  Traditionally shoes are removed in Japan before entering the home and the climate can be very cold.  Subus have been designed to wear in colder conditions, while maintaining the ability to easily take on and off when entering and leaving the home. 
Materials:
Nylon, Polyester, Synthetic rubber
Variation: 
Shoes come in a handy zipper pouch for easy travel
Care Instructions:
Wash by hand with a cloth and mild detergent to clean.  Do not machine wash, and do not store away wet or it may cause mold.  Keep away from open flames or fires or it may warp the shape of the shoe.
Returns must be made within 2 weeks in original, unused condition with all packaging for either 1. Store credit for the full amount or 2. Refund - minus a 20% restocking fee.
Tortoise does not cover the cost of return shipping or the cost of re-shipping an exchange
, and the cost of shipping for returns and exchanges is the responsibility of the customer. 
Share