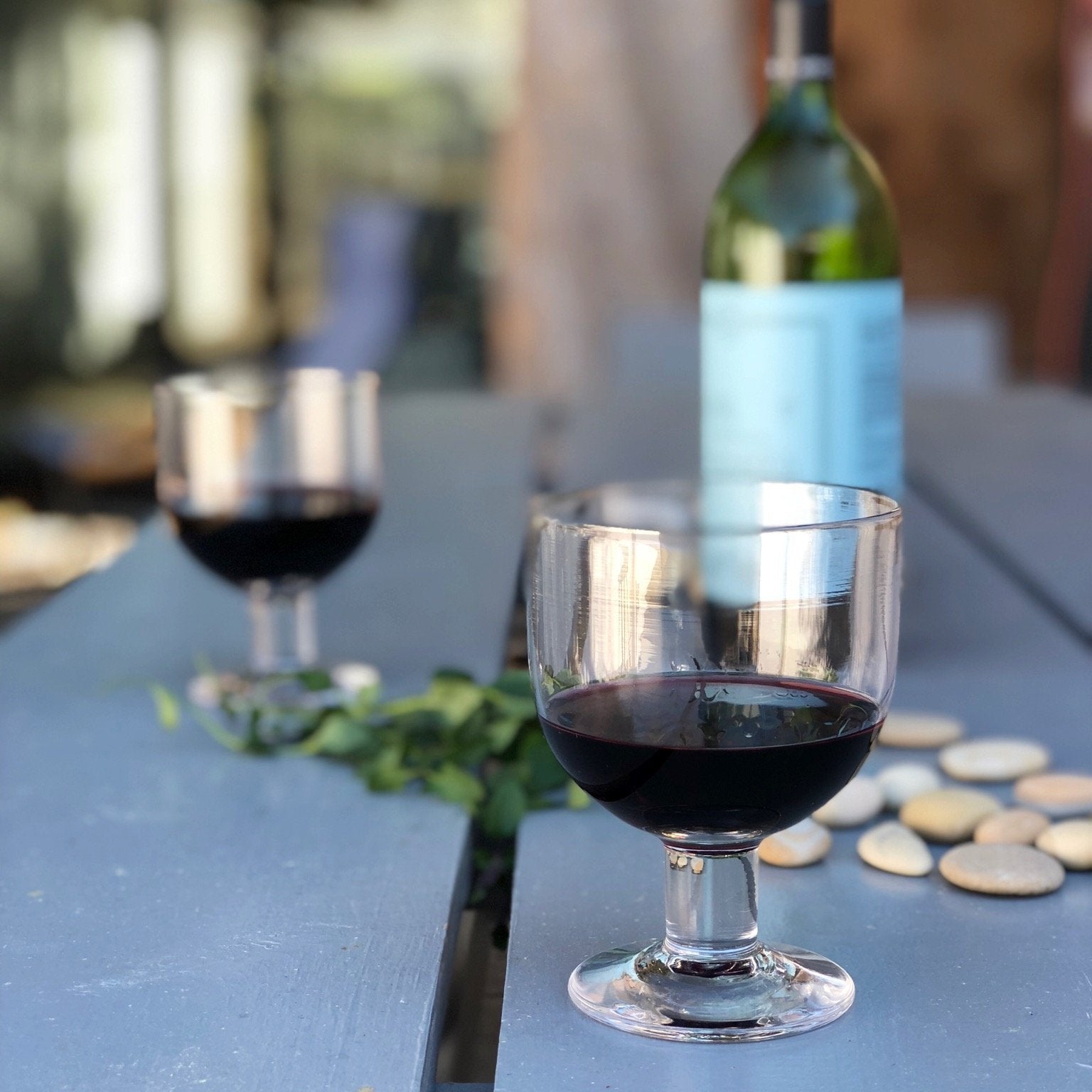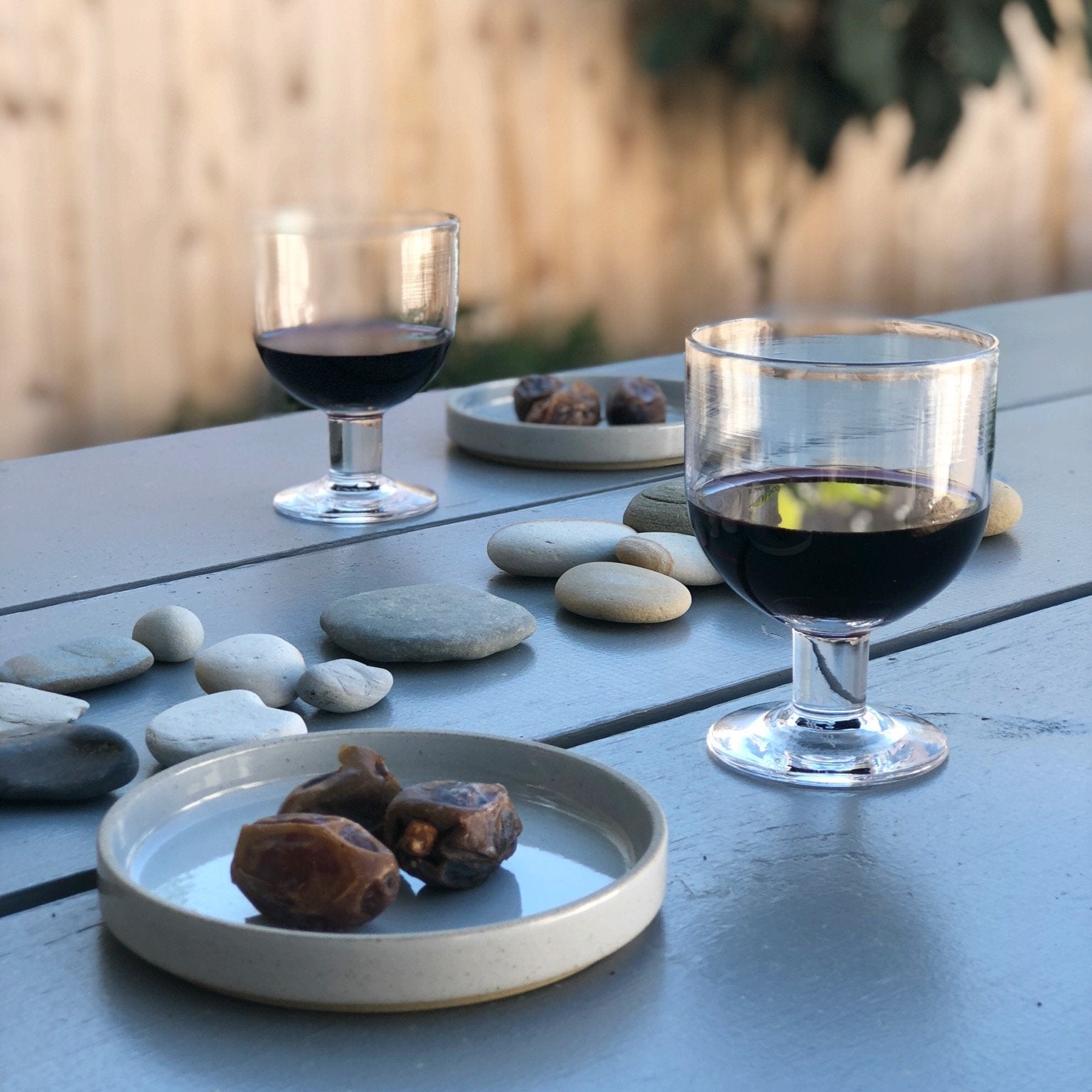 C Studio Prepa Stem Glass
Studio Prepa is a small glass studio based in Nagano, Japan, run by creative Japanese duo, Katsuhisa and Mizuho Hira.  Despite the small size of their studio, Studio Prepa is able to make handmade glassware in varying styles, in small batches.
Always functional, but slightly unusual - Studo Prepa openly celebrates the imperfections of glass and the unpredictability of glasswork rather than trying to make each piece uniform without variation.  In this way, Studio Prepa strives to impart warmth and character into their work, with the hopes that it will infuse such quality into the home and onto its user.
Studio Prepa stemmed glasses have a wide mouth that make it ideal for a variety of beverages including wine, beer, juice.  
The stem is thicker and shorter than most stemmed glasses, so you may find yourself cupping your hand around the rounded bottom of the glass because it will feel very comfortable to hold.  Enjoy this stemmed glass not just for beverages but for dessert as well - like ice-cream or mousse.  
Each stemmed glass is marked with subtle lines and ripple.  The beautiful irregularity that is produced with glass is mouth blown and twisted during the glassmaking process. These irregularities will add a new level of pleasure as you sip or eat from one of Studio Prepa's handmade glass.
SHIPPING: We ship with UPS ground which takes 5-7 business days.  Orders placed during our regular business hours (10am to 6pm Tue-Sat and 12pm to 6pm Sun) will ship out next business day except on weekends. 
Please know our store is closed MONDAY so orders placed between Thursday 3pm to Sunday 6pm will be shipped out on Tuesday afternoon. 
We do not have any expedited shipping at this time.
Share