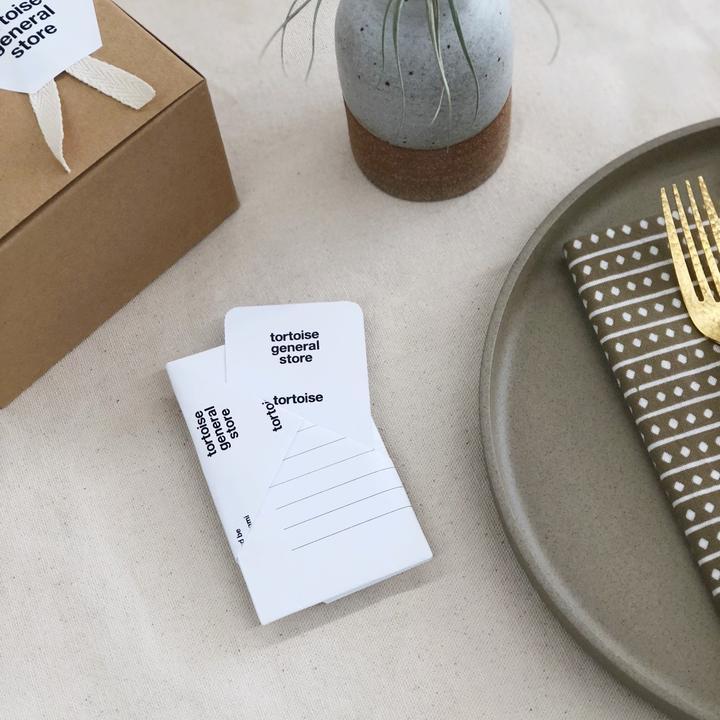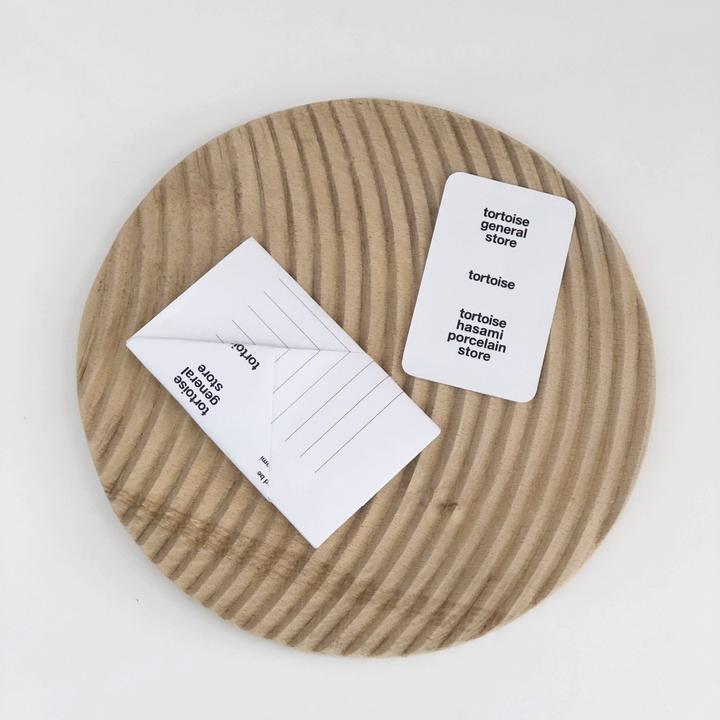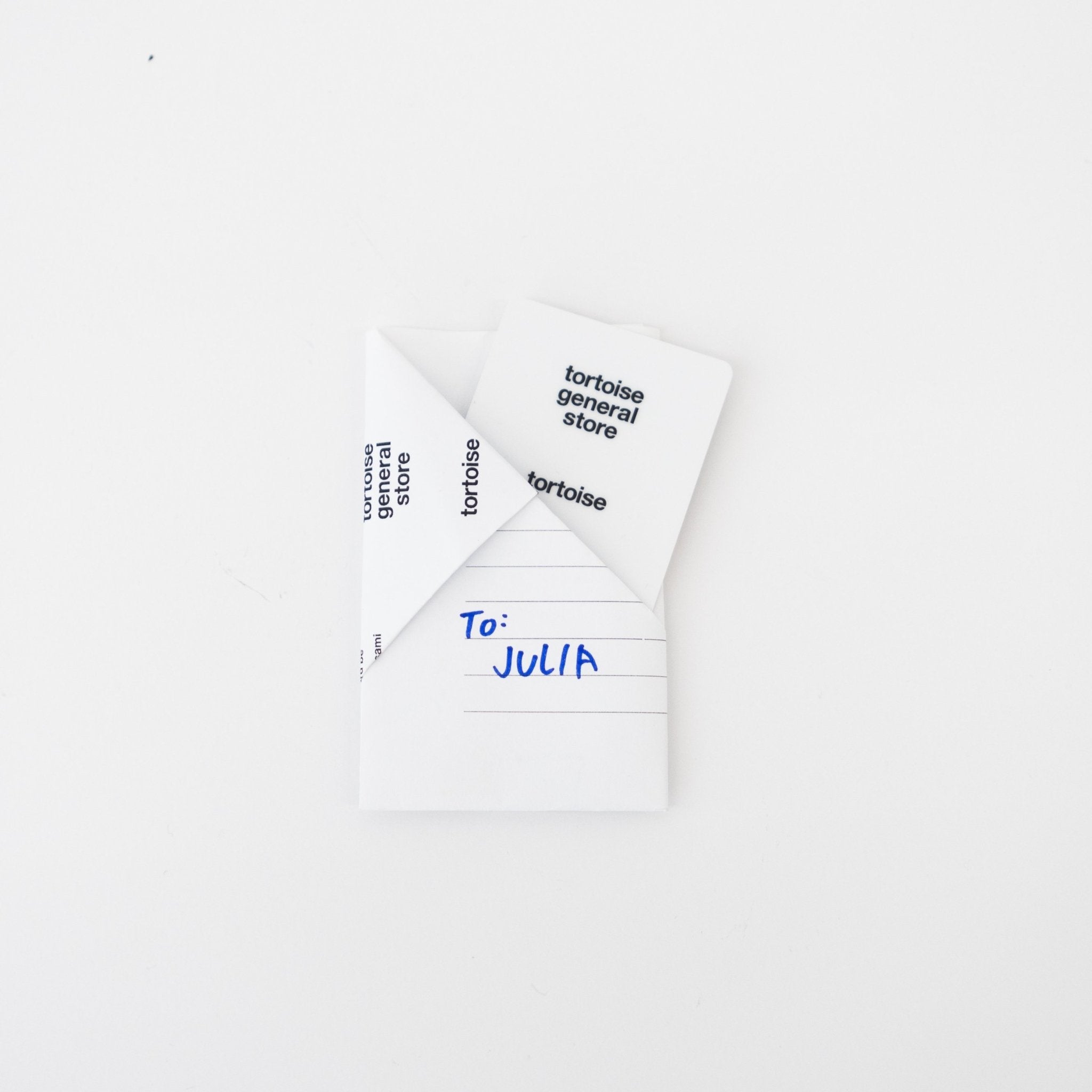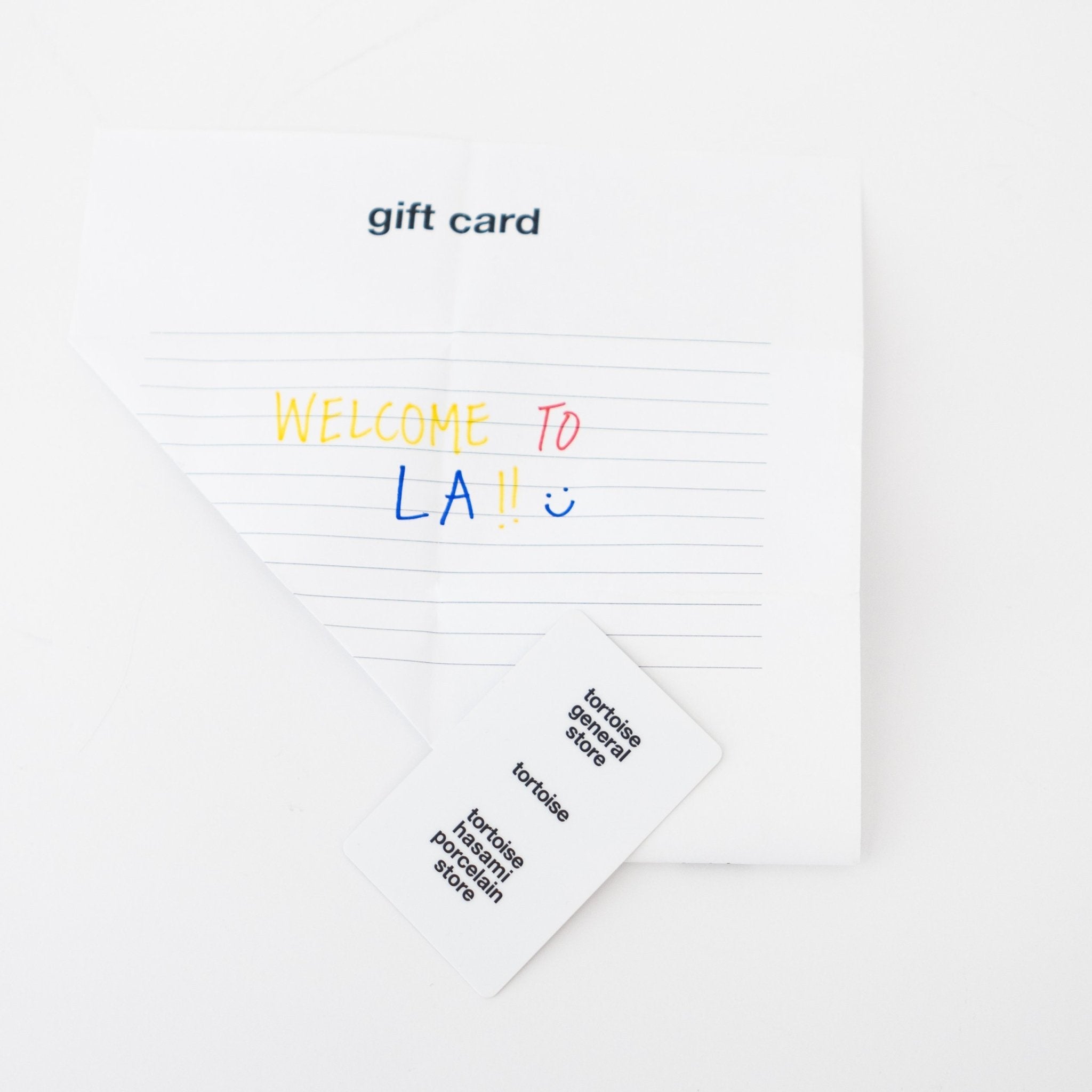 Tortoise Physical gift cards are the perfect gift for some one who visits LA or lives in LA!  
Tortoise Physical Gift Cards can be used to purchase items online or in-store 
Gift cards can be purchased in increments.  If you wish to purchase an amount not listed in the drop down, for example, $400- please select $200 as your increment and change the quantity in the drop down to '2'.  
Gift cards do not expire, however they are like cash and not specifically linked to a person's name.  Tortoise is not responsible for lost or stolen gift cards.

Our physical gift cards are delivered via physical mail or local pick-up and are immediately available for use. They come with a custom sleeve with room for a note on the back.

For our digital gift cards, please click here. (no shipping fee required)  
 Tortoise gift cards are not returnable or refundable for credit or cash.  
Share