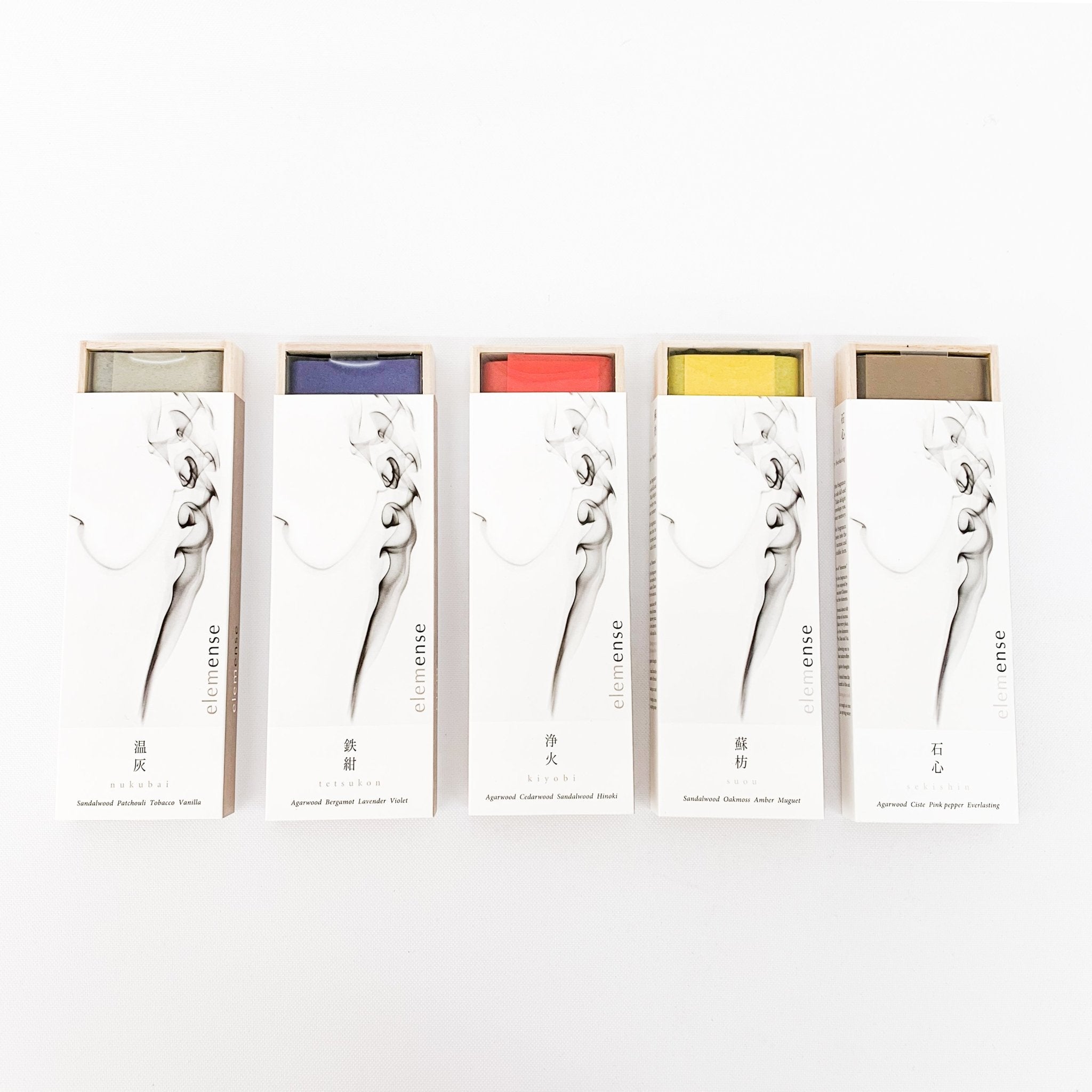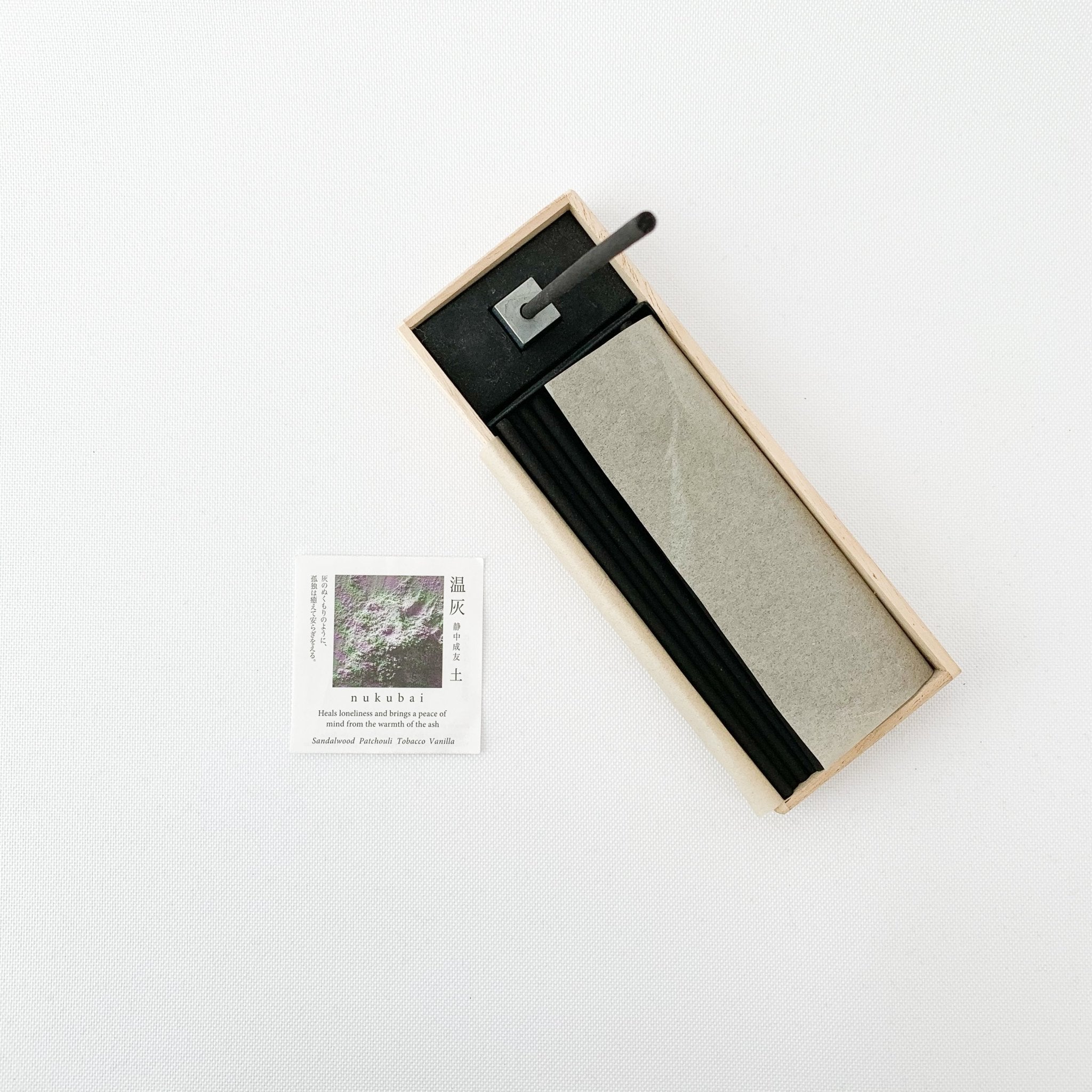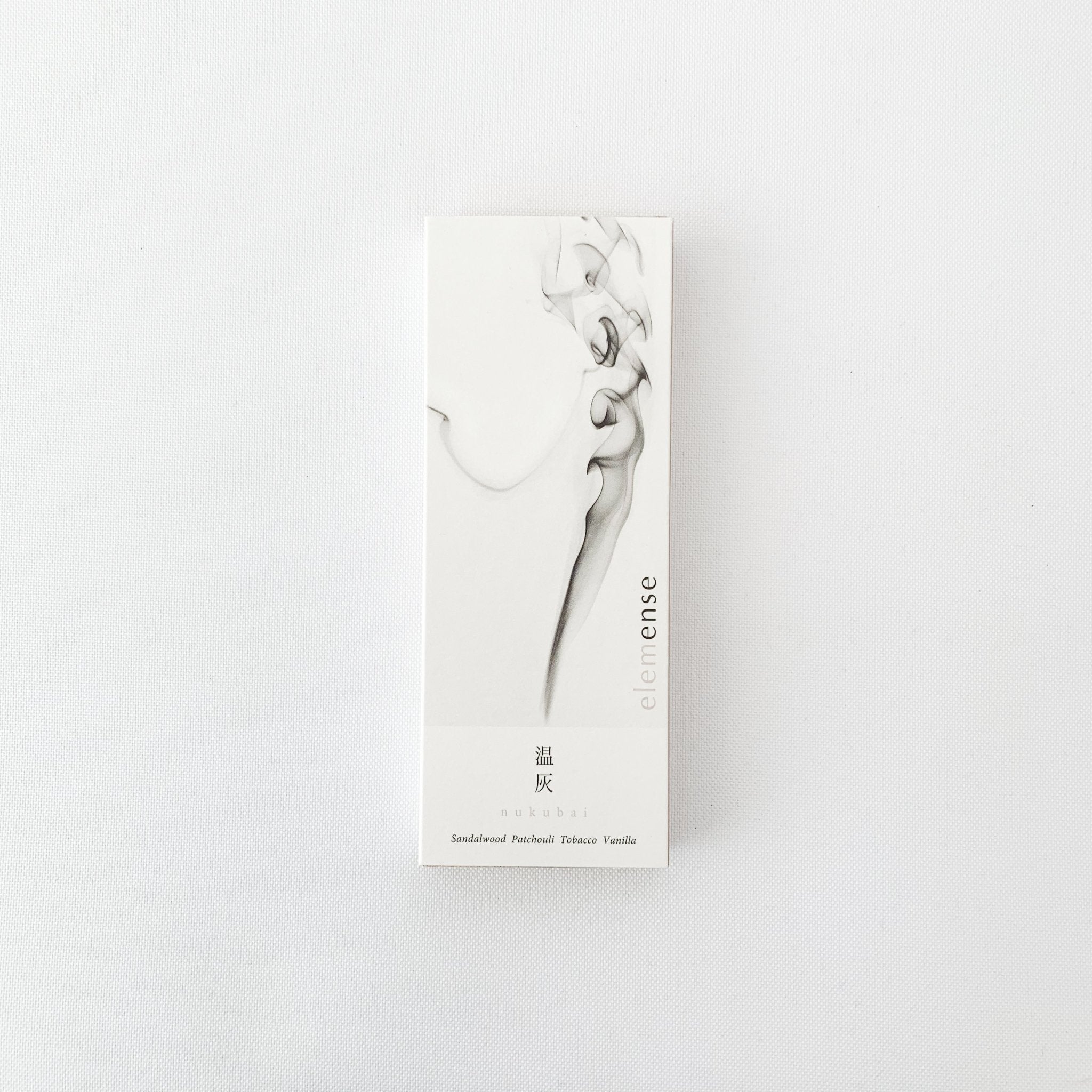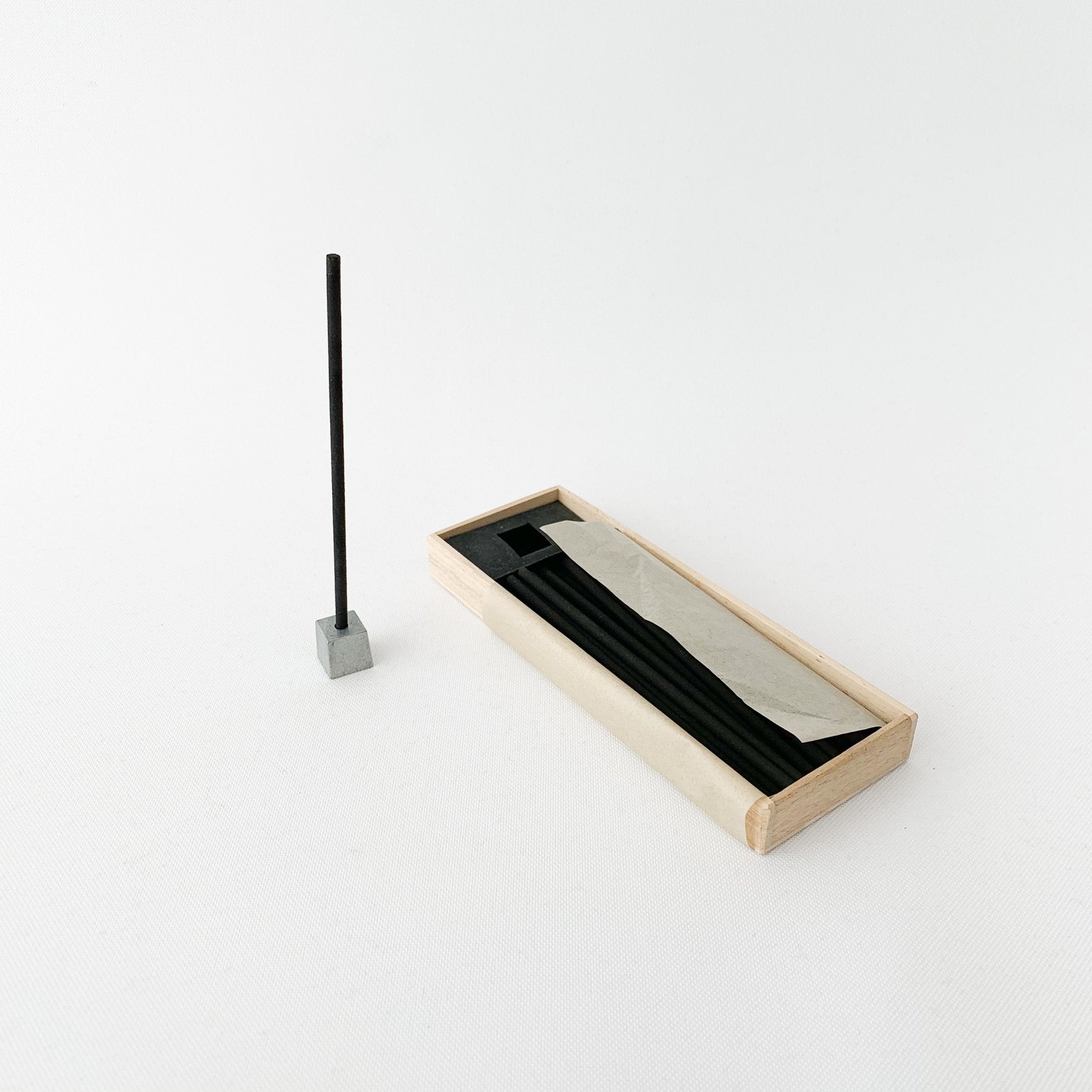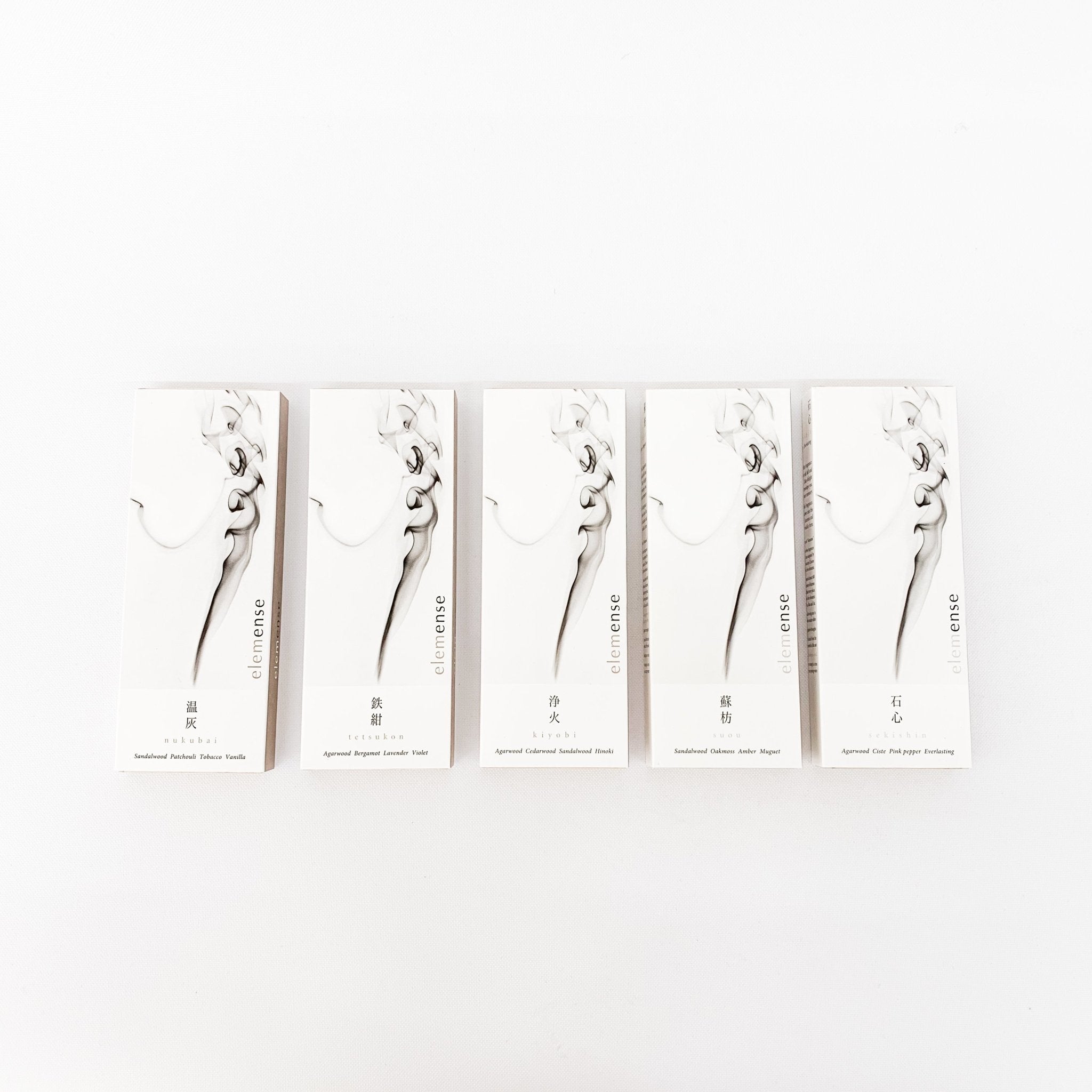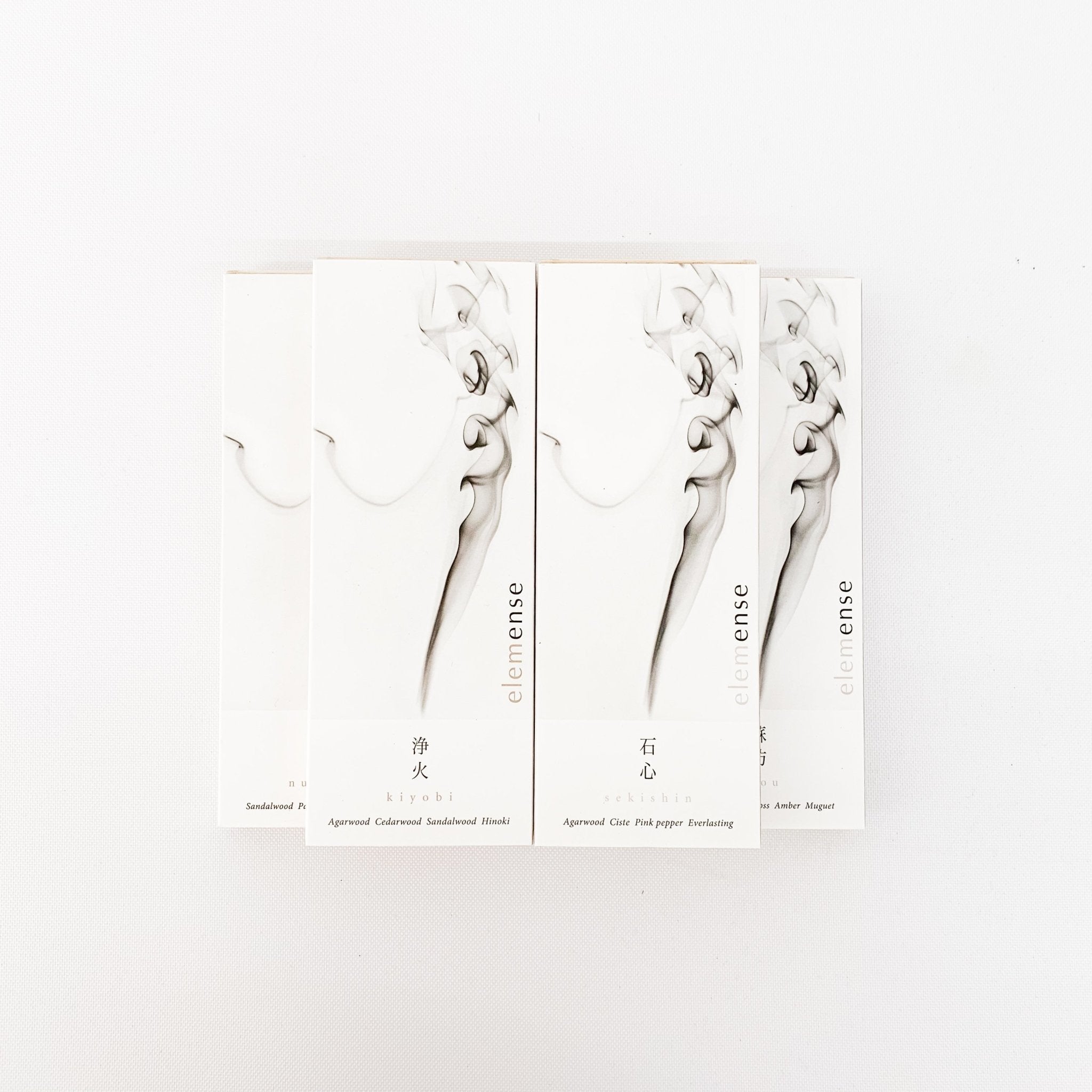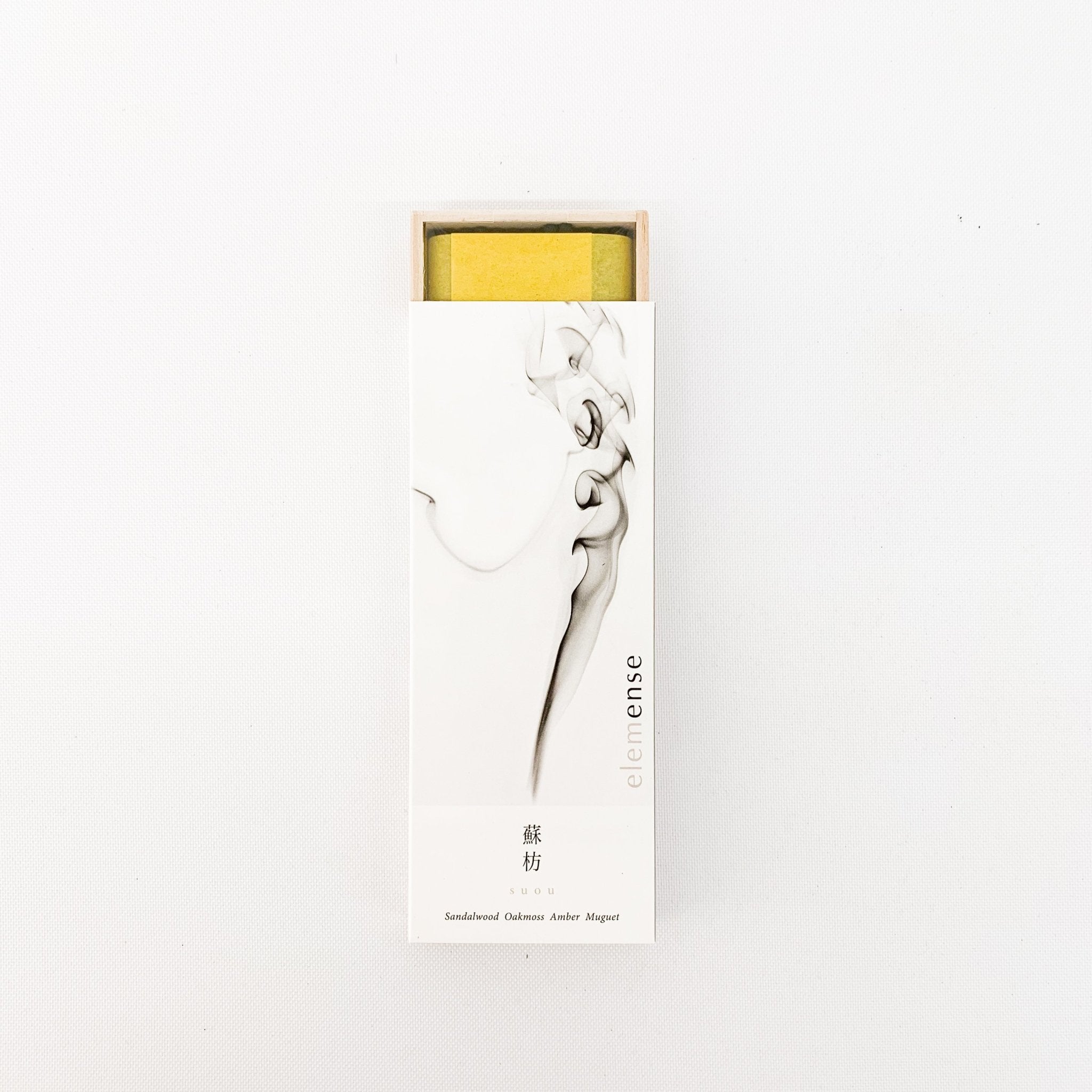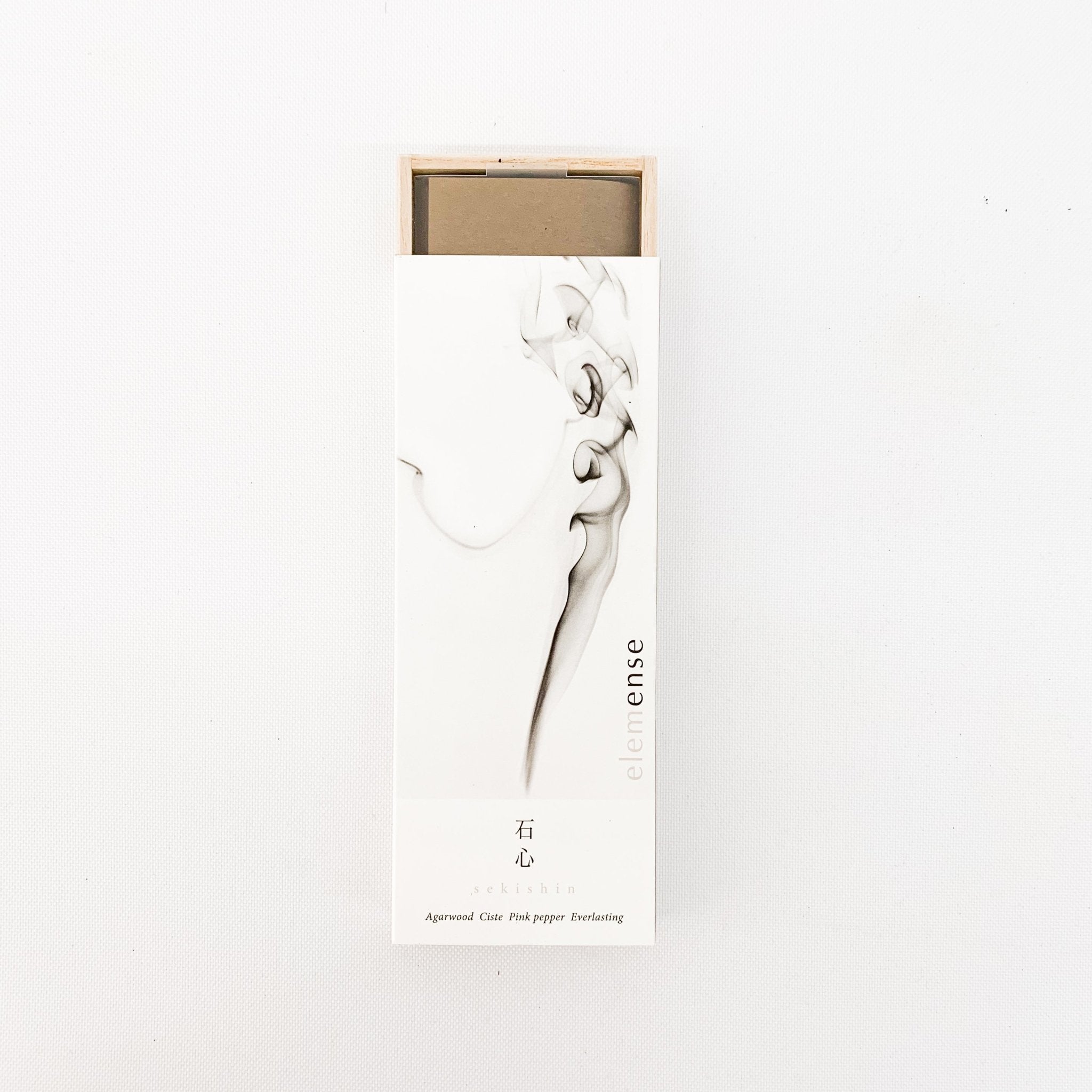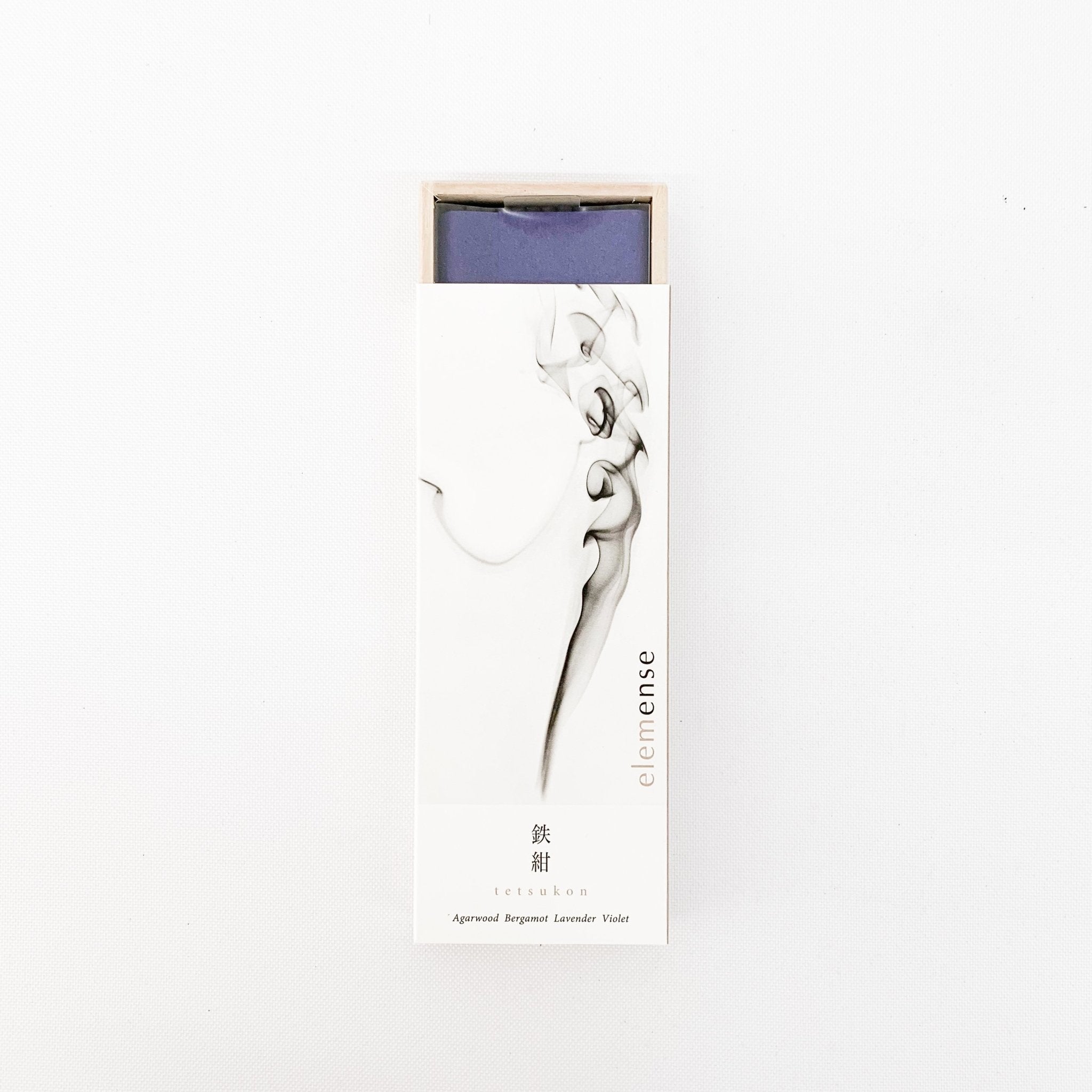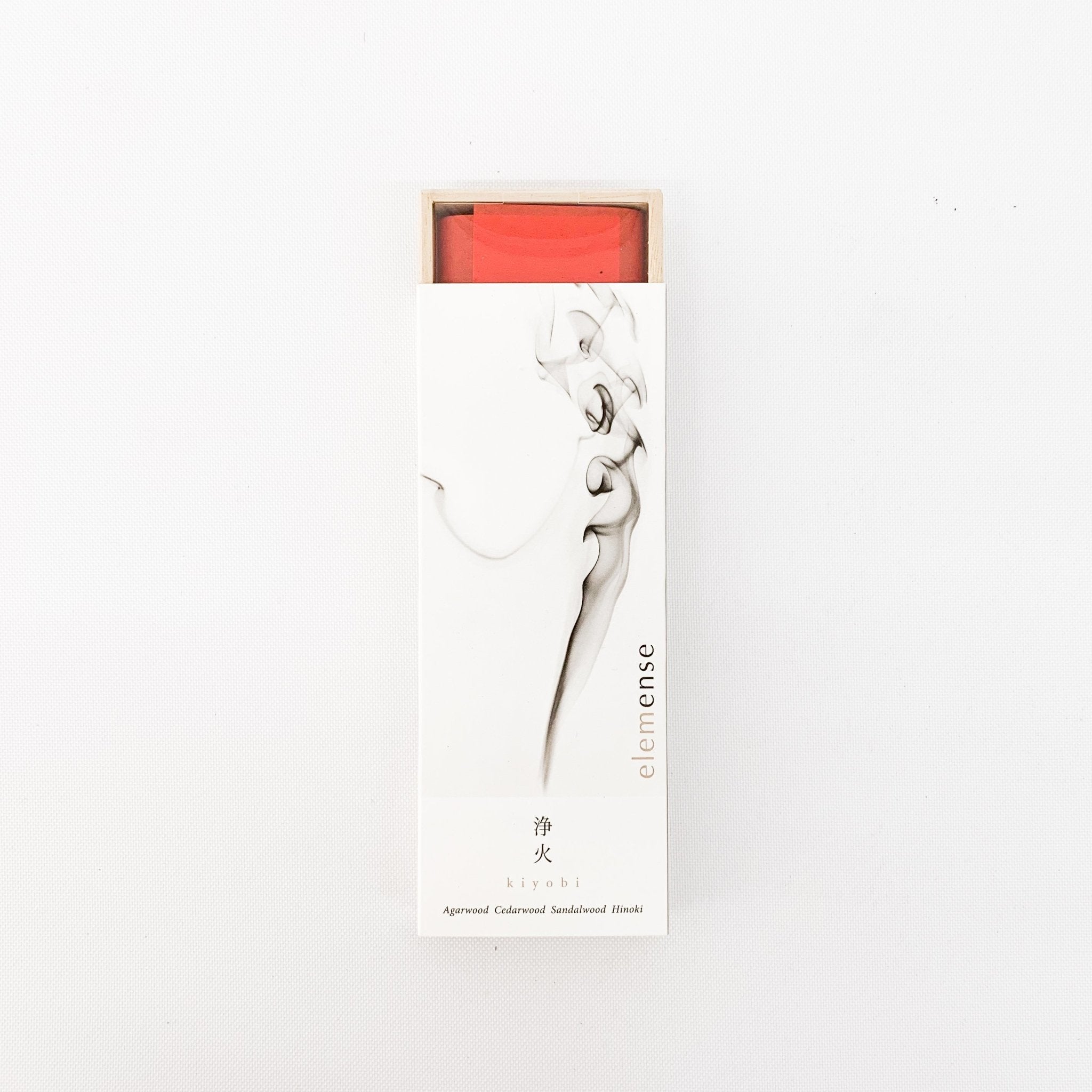 Description:
Since 1575, Japanese incense experts Nippon Kodo have been devoted to the art and tradition of Japanese incense. This collection of incense called Elemense is a collaborative collection between Nippon Kodo and Tortoise General Store owner, Taku Shinomoto.  Inspired by the 'Ten Virtues of Koh' and the 600 year old ancient Chinese belief of the five elements - Moku, Ka, Do, Kon, and Sui, which translate to Wood, Fire, Earth, Metal, and Water - all 5 Elemense incense scents are strong and distinct in their portrayal of these elements and specially blended to cultivate an atmosphere of meditation, relaxation and prayer.  Under Shinomoto's direction, Elemense is presented in an understated boxed set of 40 sticks of incense with a metal cube shaped burner stand.  
Variation:
Notes for Nukubai: Sandalwood, patchouli, tobacco, vanilla
Notes for Suou: Sandalwood, Oakmoss, Amber, Muguet 
Notes for Kiyobi: Agarwood, Cedarwood, Sandalwood, and Hinoki
Notes for Sekishin: Agarwood, Citse, Pink Pepper, Everlasting
Notes for Tetsukon: Agarwood, Bergamot, Lavender, and Violet
History:
Nippon Kodo's origin dates back over 400 years and they're known as the original incense makers for the Emperor of Japan.
Measurement:
6.75'' x 2.5''
Materials:
Wood (box), 40 sticks of incense, Metal (cube shaped incense holder)

Care Instructions:
Be sure to burn only on a heat-safe surface and do not leave unattended.  Ash may fall on surface while it burns and can stain or discolor surfaces.  Do not soak incense in water.  Keep out of reach from children and pets.
Return Policy / Shipping Policy:
Returns must be made within 2 weeks in original, unused condition with all packaging for either 1. Store credit for the full amount or 2. Refund - minus a 20% restocking fee.  Tortoise does not cover the cost of return shipping or the cost of re-shipping an exchange, and the cost of shipping for returns and exchanges is the responsibility of the customer.
Share