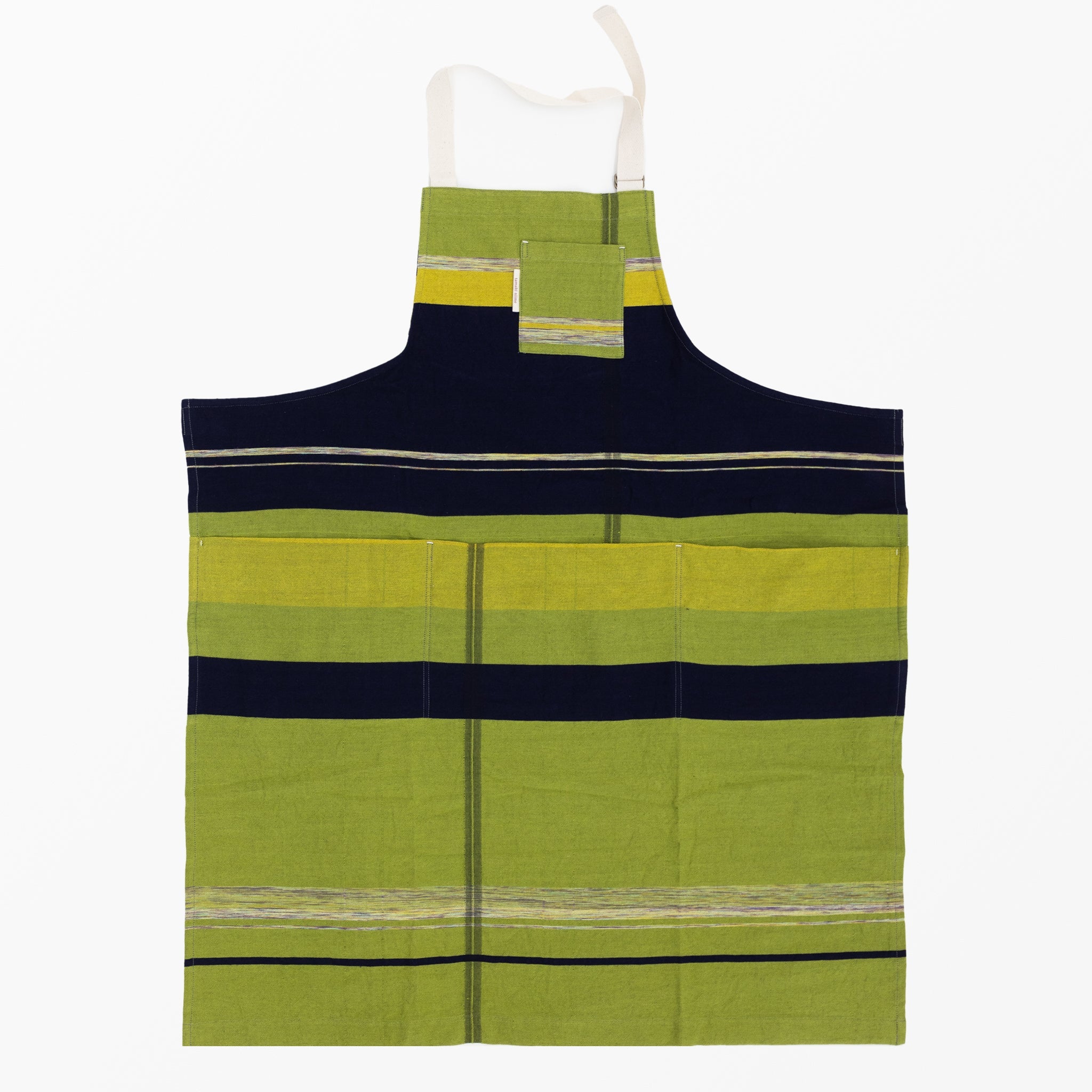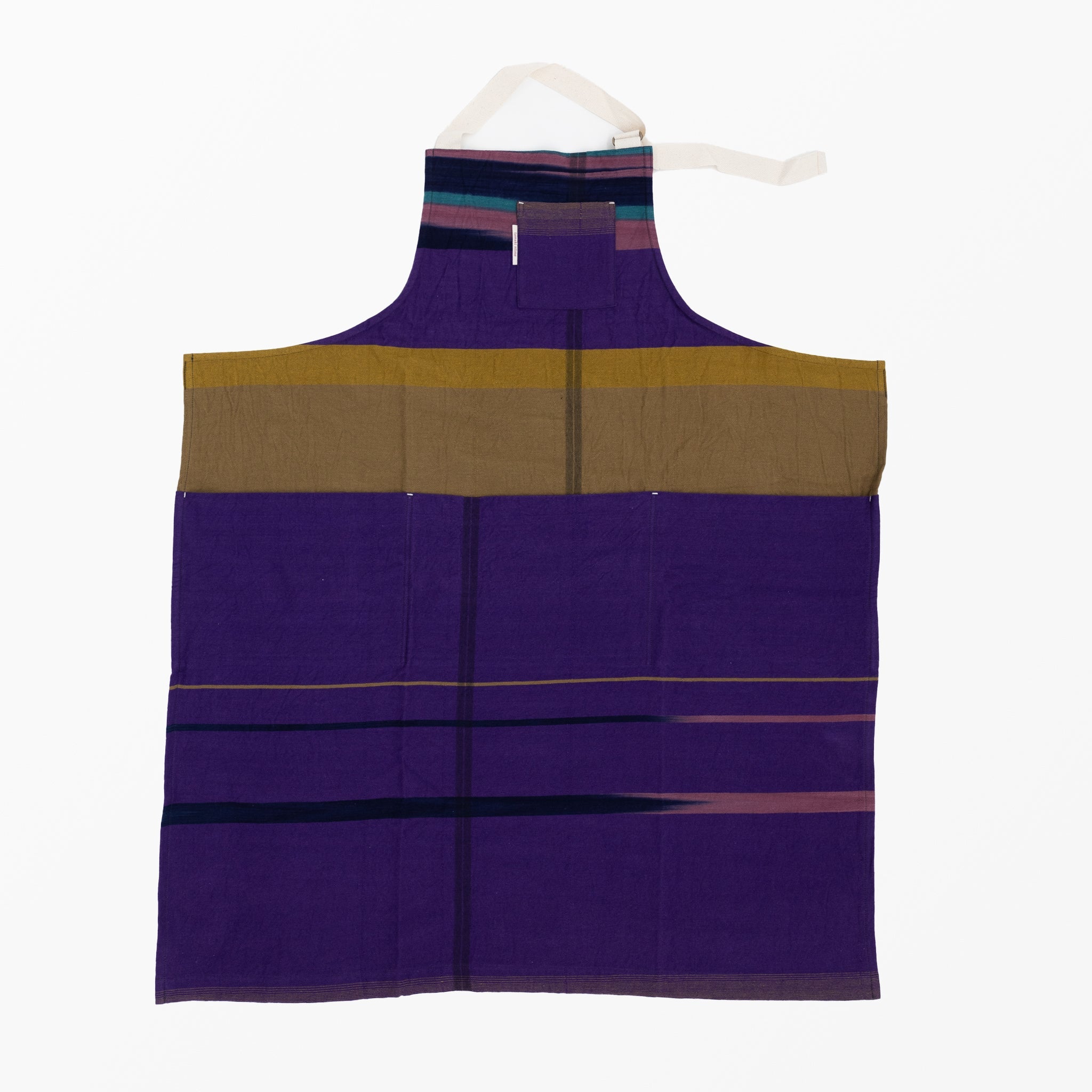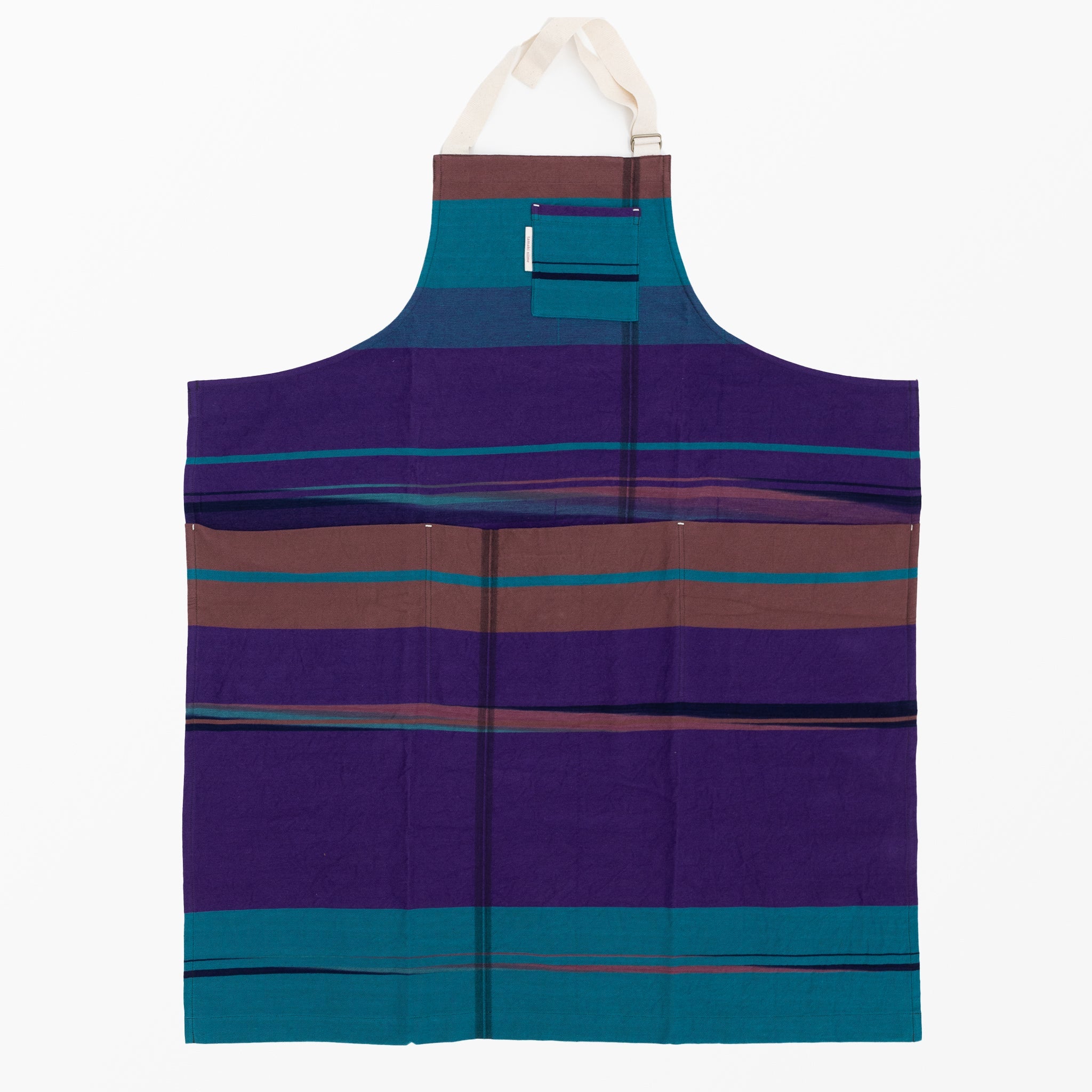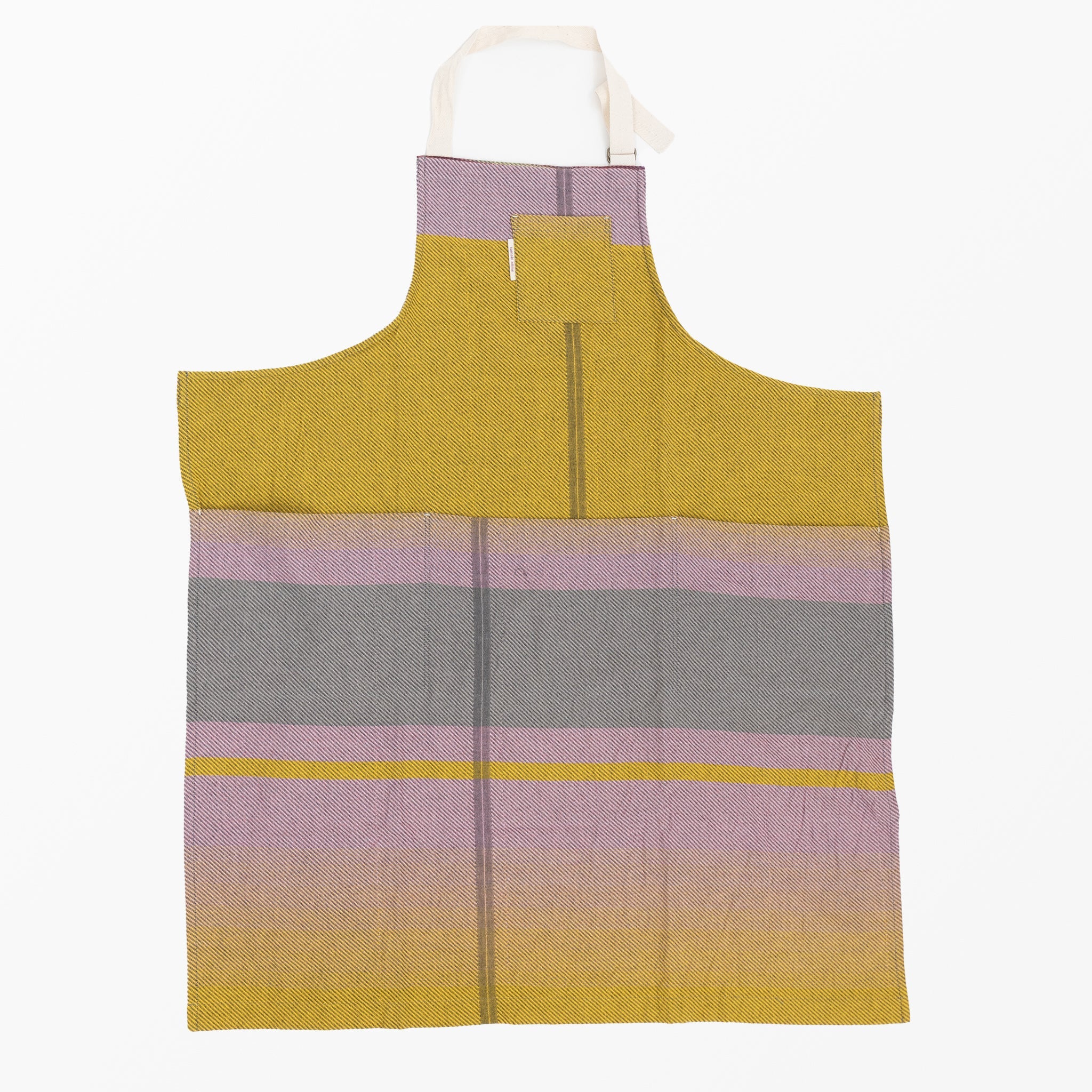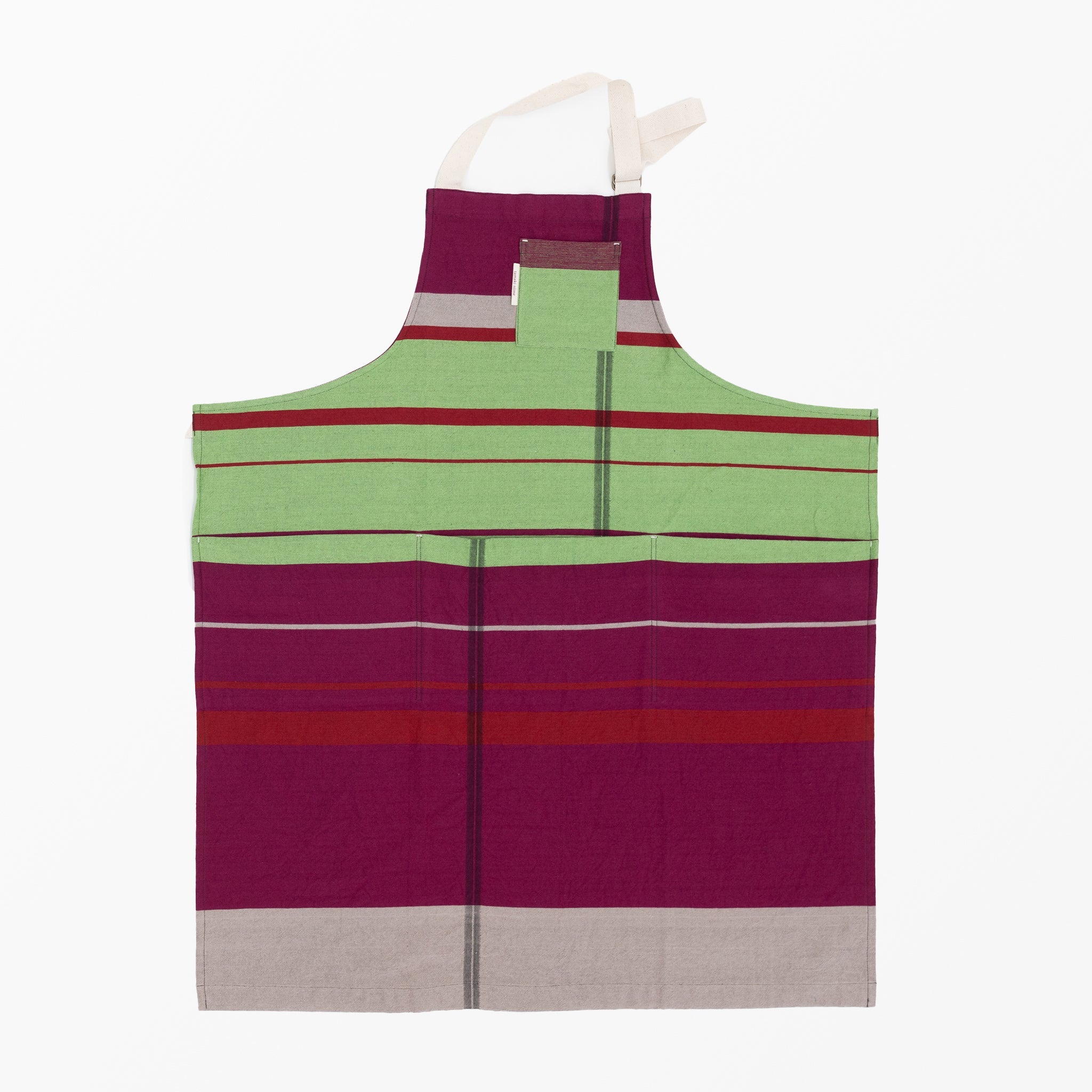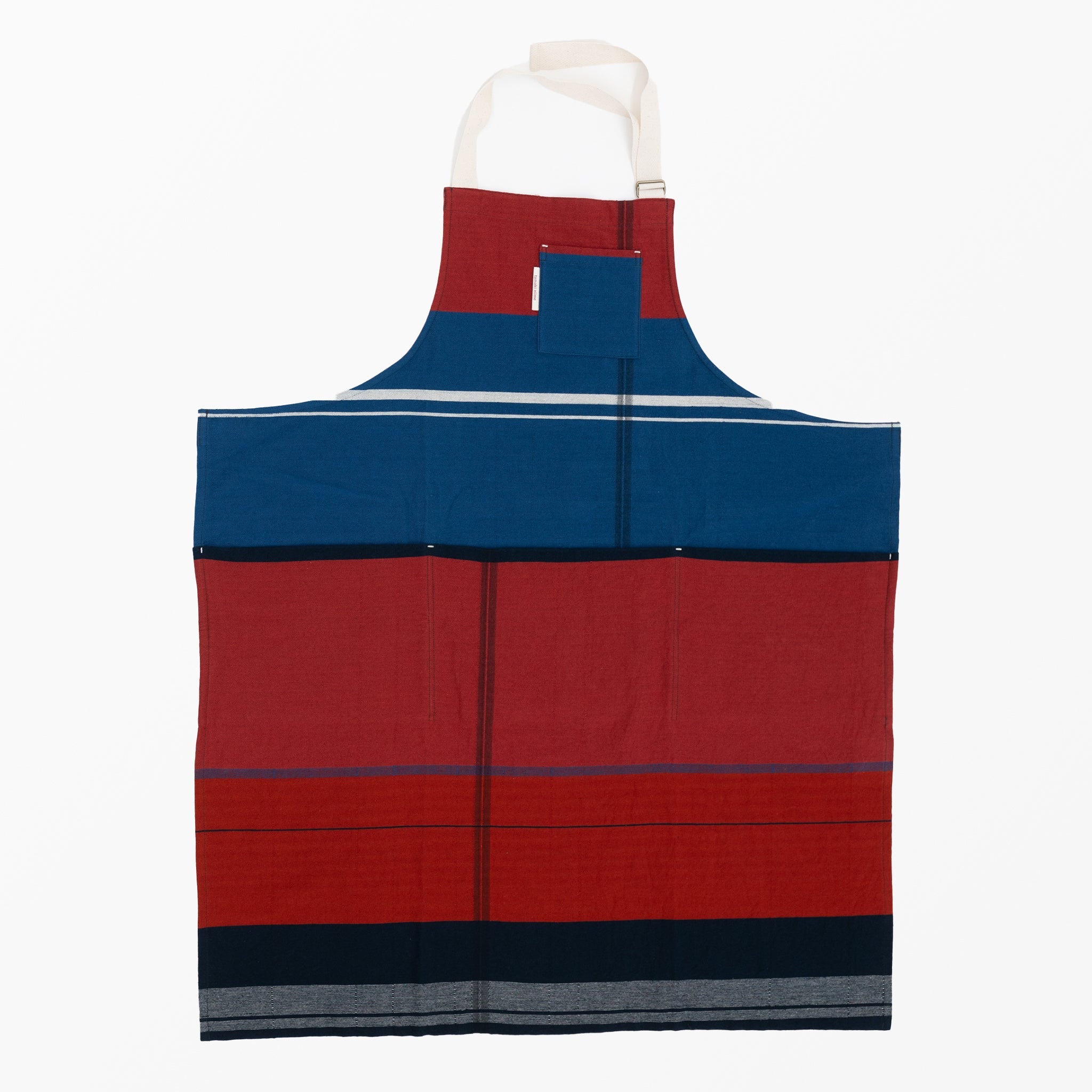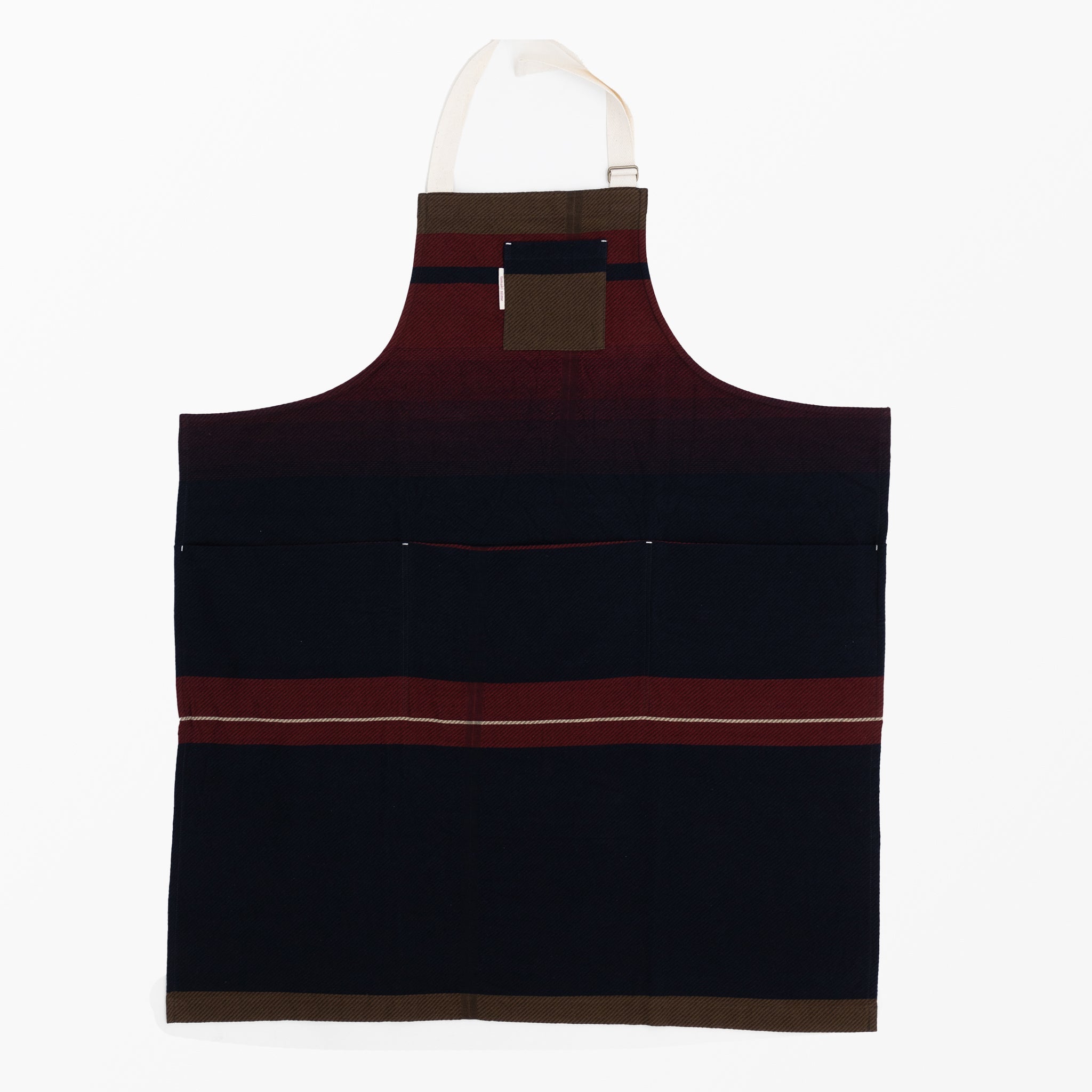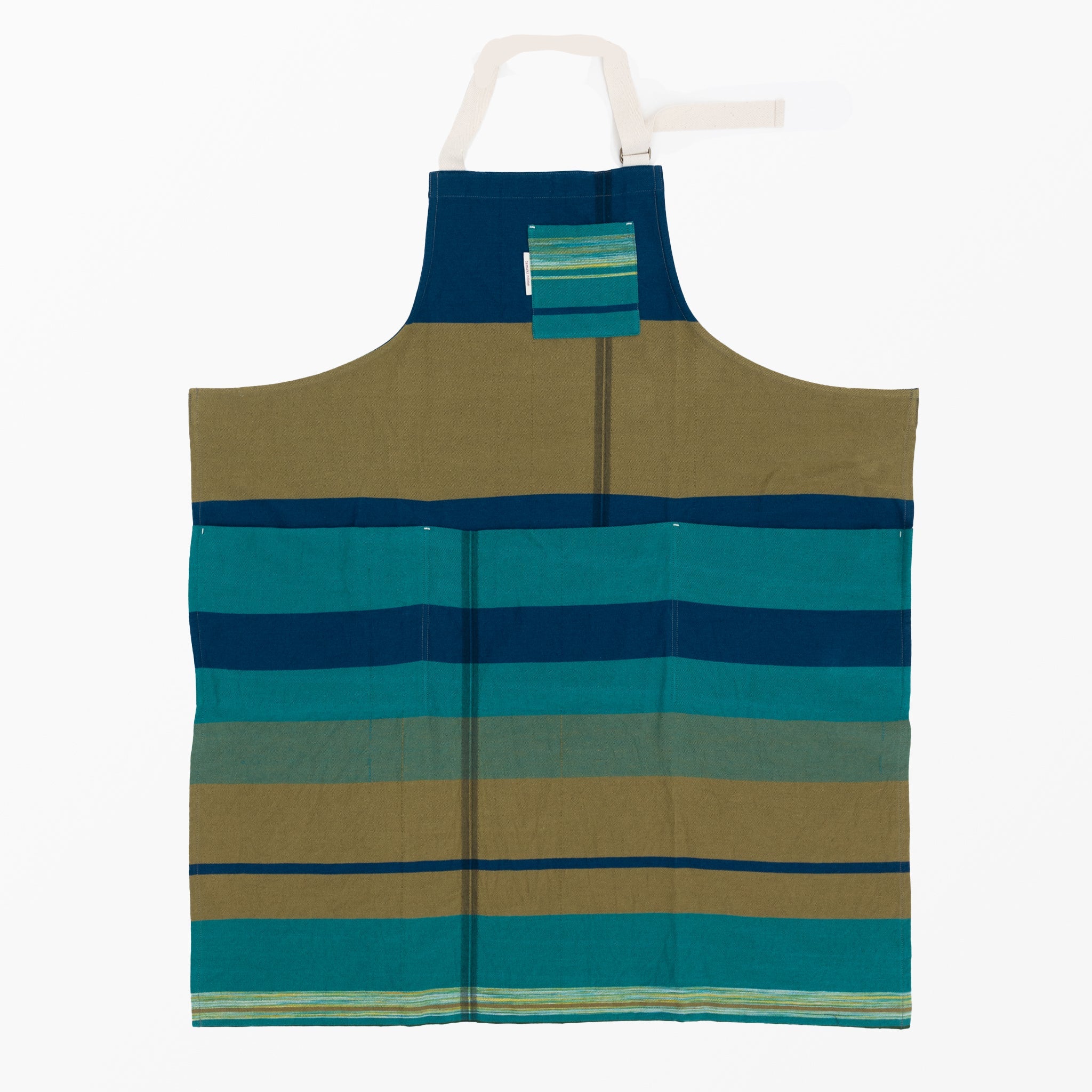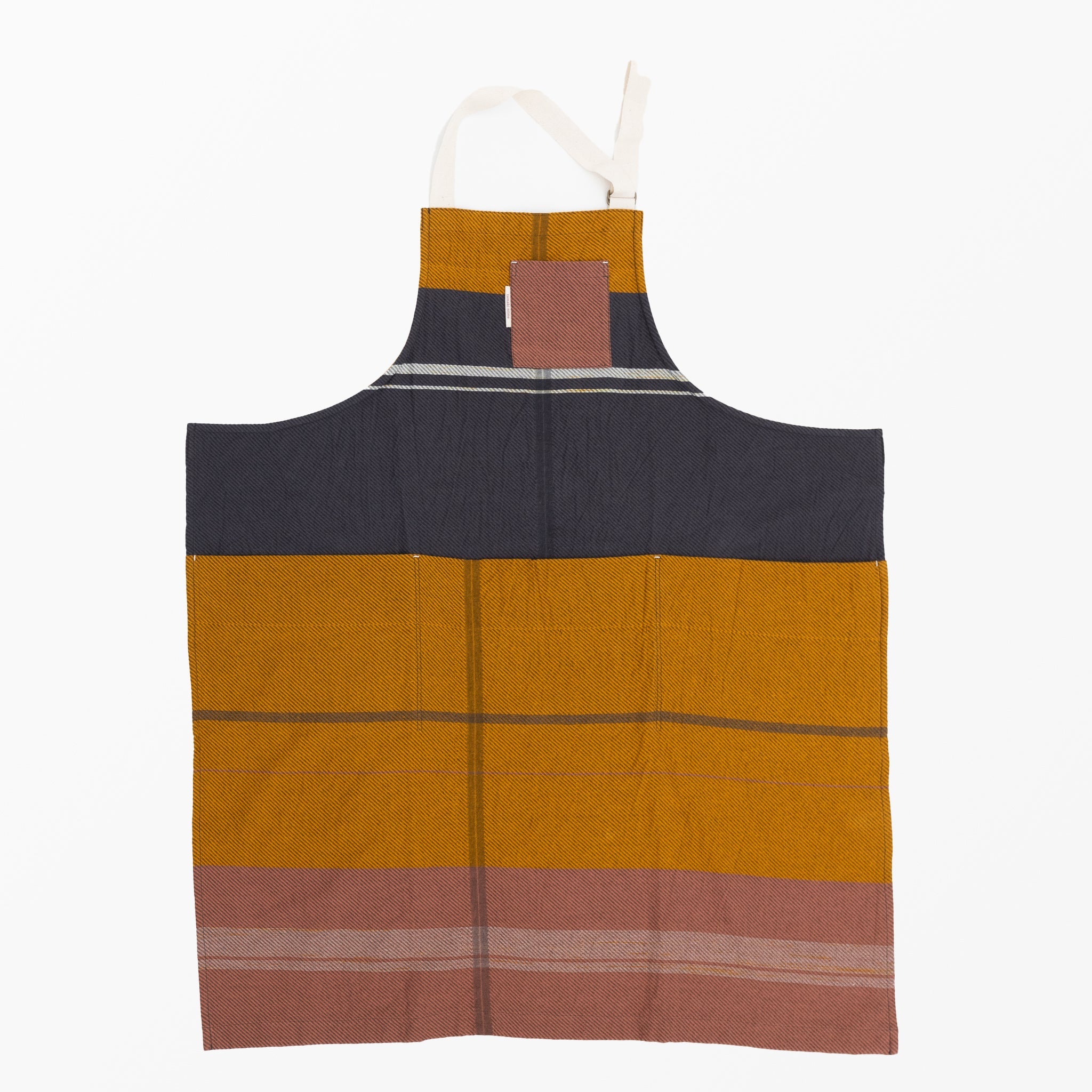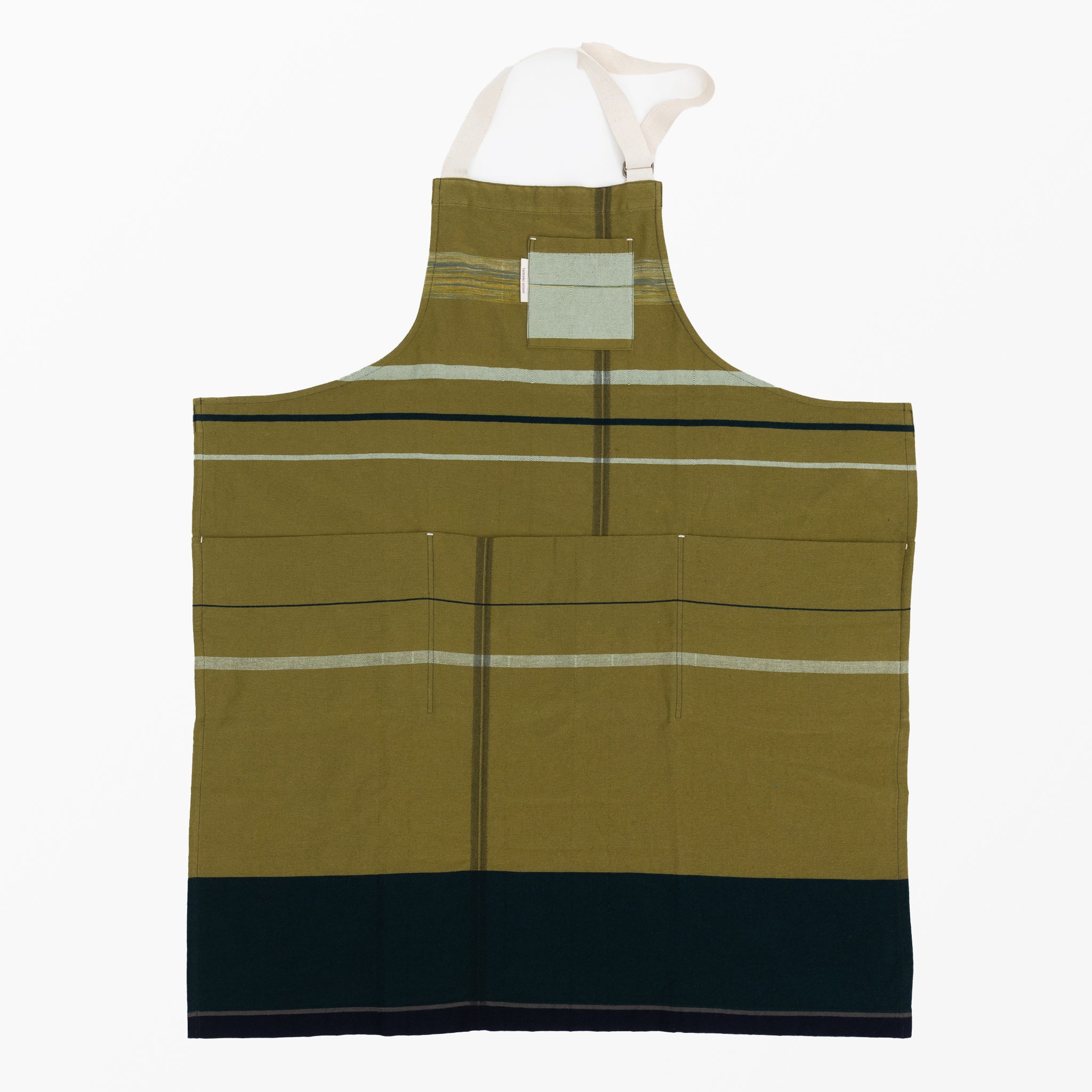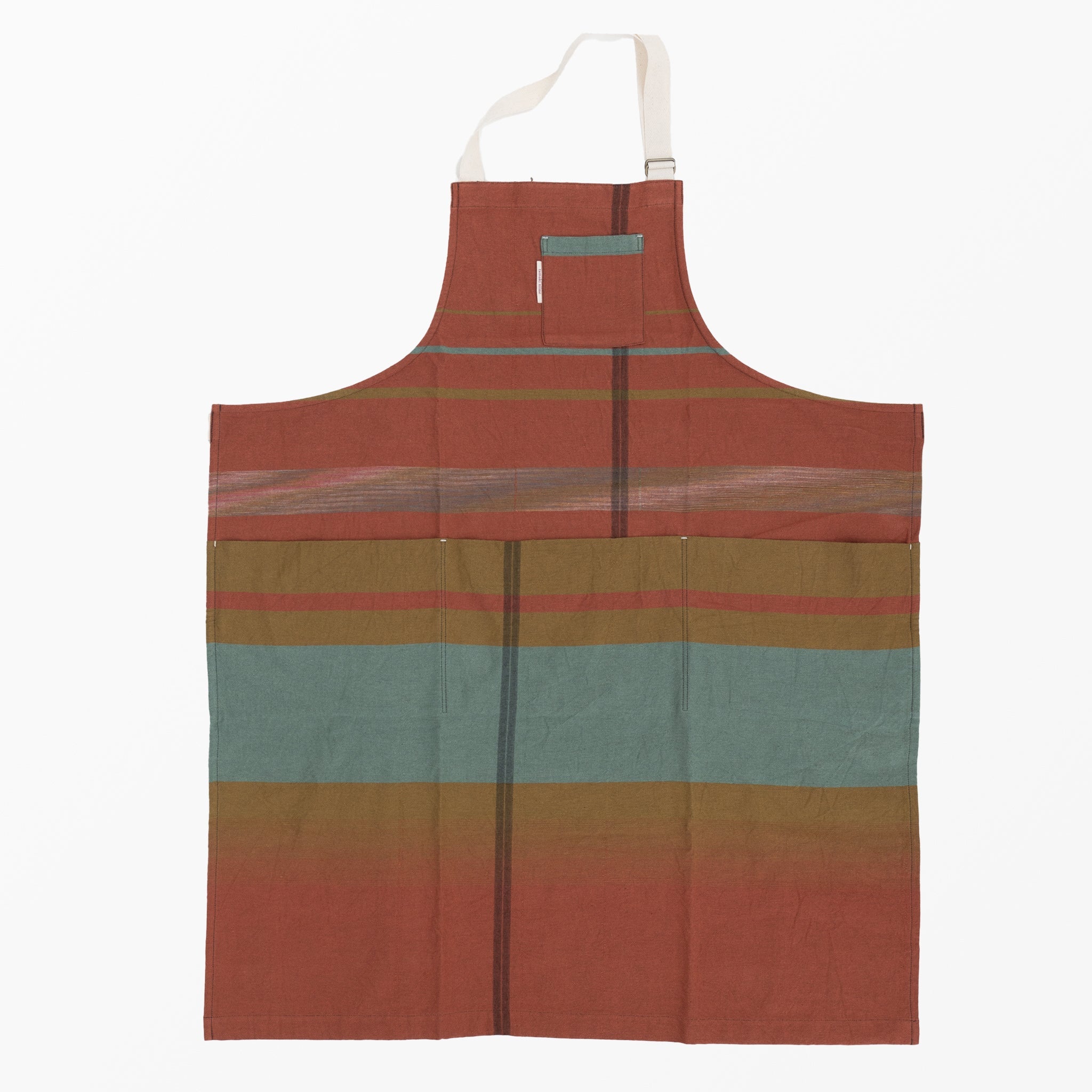 Niime Tamaki Organic Cotton Aprons - Winter 2023
"Unisex, beautiful and feels like clothing more than a covering for chores and cooking. The fabric feels soft and substantial, and different from any apron anywhere."
Description:
Discover the unique creations of Japanese textile designer Tamaki Niime with our unisex 100% organic cotton aprons in a delightful range of color combinations and patterns that will brighten up any chore.  Featuring four thoughtfully designed pockets on the front — one near the chest and three deep pockets at the drop waist — these pockets add versatility as well an intriguing and stylish silhouette to each apron.  The adjustable neck strap ensures a perfect fit, and the generously sized waist straps can be effortlessly tied in the front or wrapped around the back, allowing you to tailor your look to suit your preferences.  Crafted from lightweight and incredibly soft organic cotton, their eye-catching design makes them a statement piece, whether you're in the kitchen or out and about!

Measurements:
39'' H x 32'' L (apron)
33'' (length of waist strap on each side)
7.5'' H x 10.5'' L (front pocket)

History: 
Nestled in the textile-rich region of Hyogo, Japan, the brand Niime Tamaki is a testament to the enduring legacy of 'Banshu-ori,' a traditional Japanese weaving style that was developed in the 1700s and faced extinction in the mid-1980s. Designer, Tamaki Niime spearheaded its revival in 2006, breathing new life into this time-honored craft.  In Niime's quest for textiles that embody both history and sustainability, the designer went a step further by cultivating her own materials, including the organic cotton used for all of her pieces. Adjacent to her looms, a working field thrives, where the organic cotton takes root and flourishes, ensuring that the entire creative process of crafting Niime — from nurturing the cotton plant to dyeing the thread to weaving — are all done meticulously at the highest standards in one place.  

Materials:
100% organic cotton
Variation: 
This item is an "Only One" item. The concept means that each apron is a one-off item and there's only one of it in existence with these colors and cut. Tamaki Niime chooses different thread colors for every single "Only One" apron, so each item is totally unique from other aprons within their line.
Care Instructions:
Machine wash safe on delicates cycle, but place in a net when washing.  Line dry only.  No iron.
Returns must be made within 2 weeks in original, unused condition with all packaging for either 1. Store credit for the full amount or 2. Refund - minus a 20% restocking fee.
Tortoise does not cover the cost of return shipping or the cost of re-shipping an exchange
, and the cost of shipping for returns and exchanges is the responsibility of the customer. 
Share