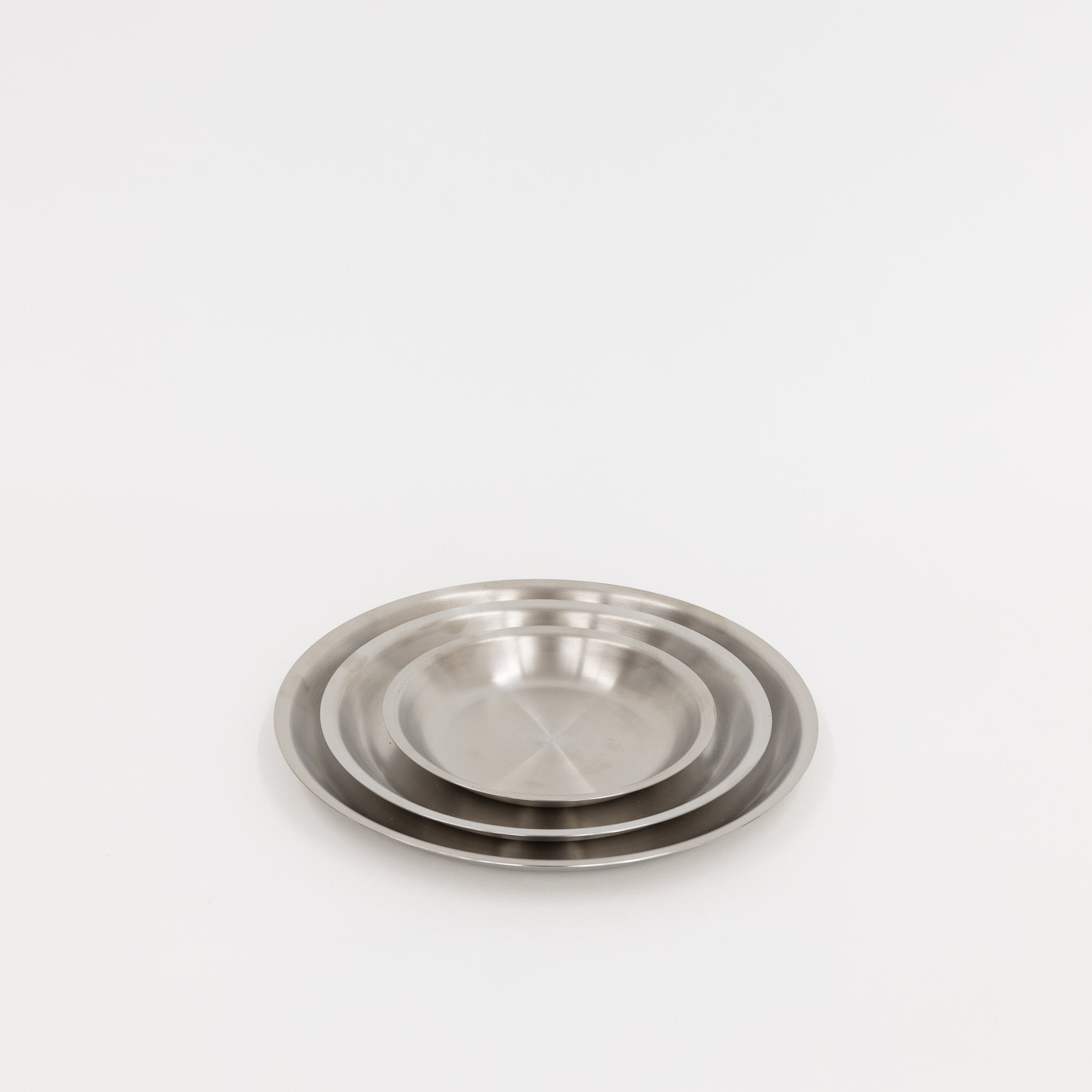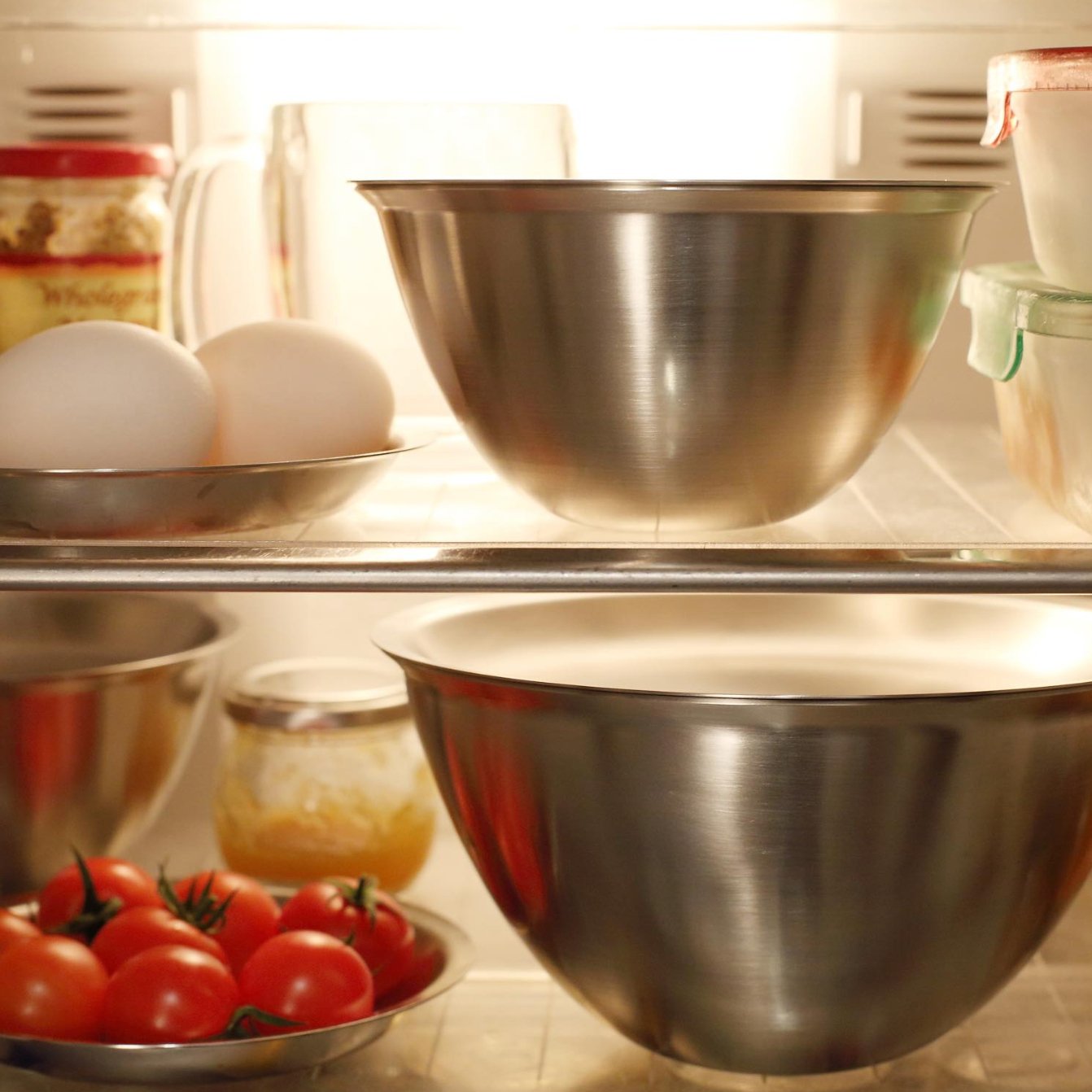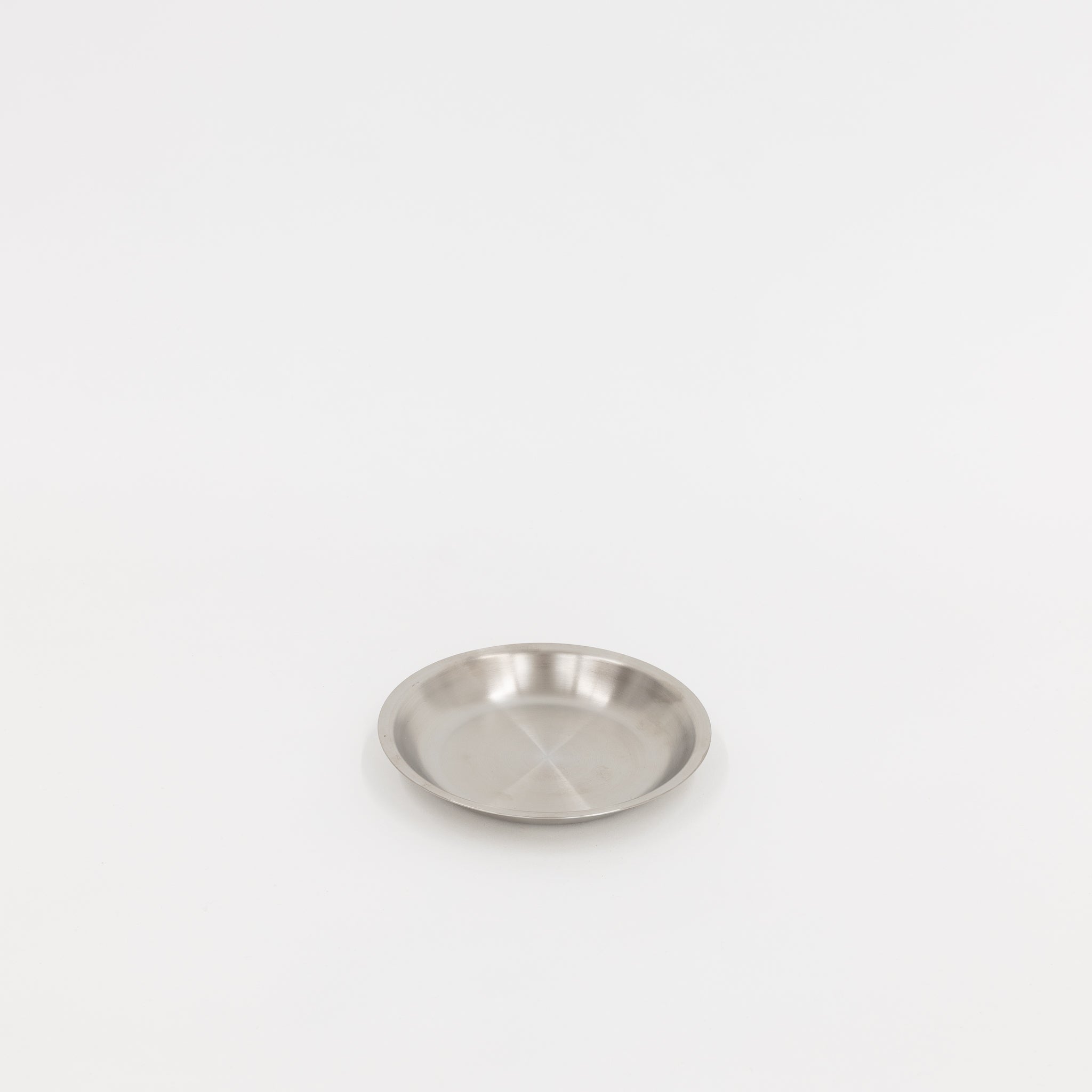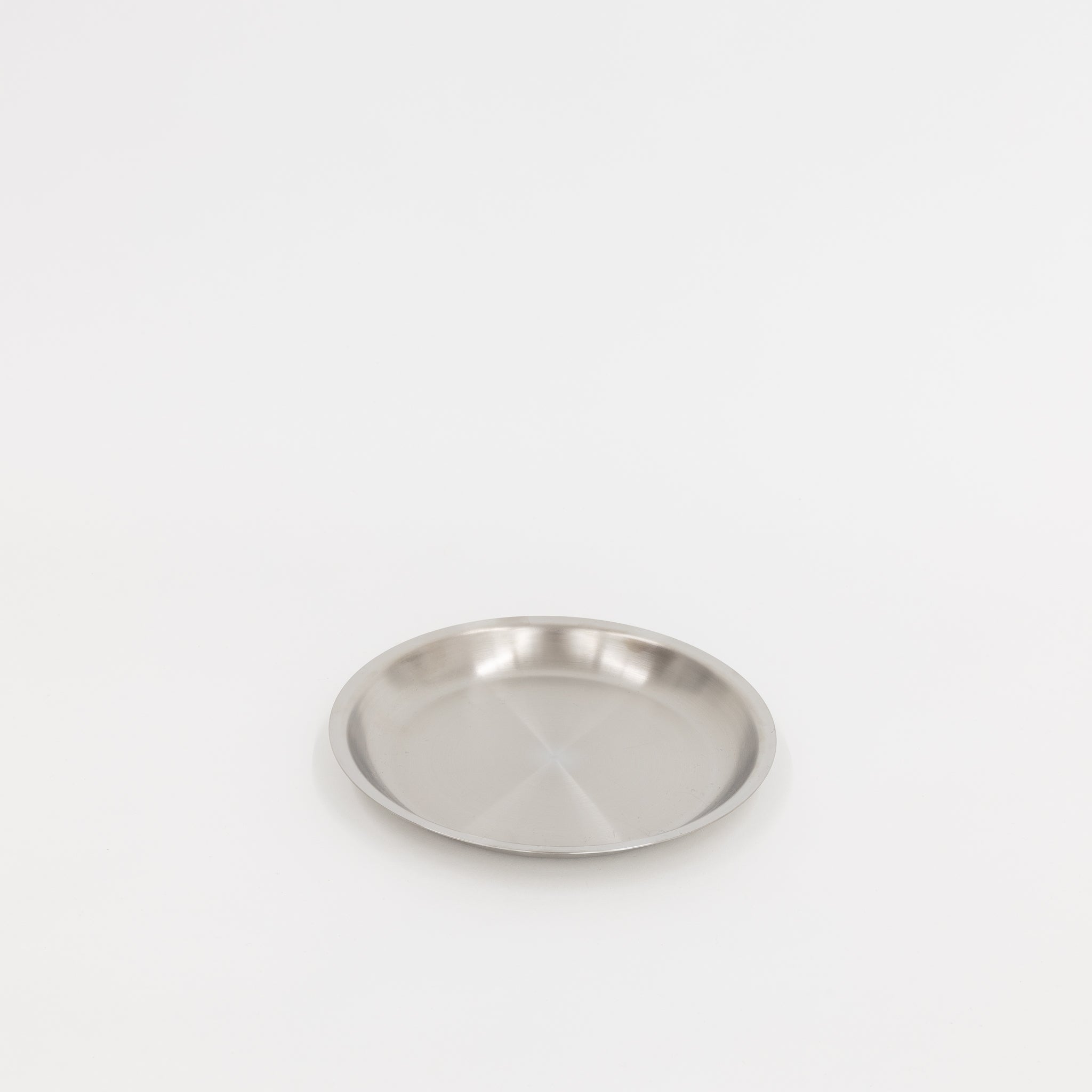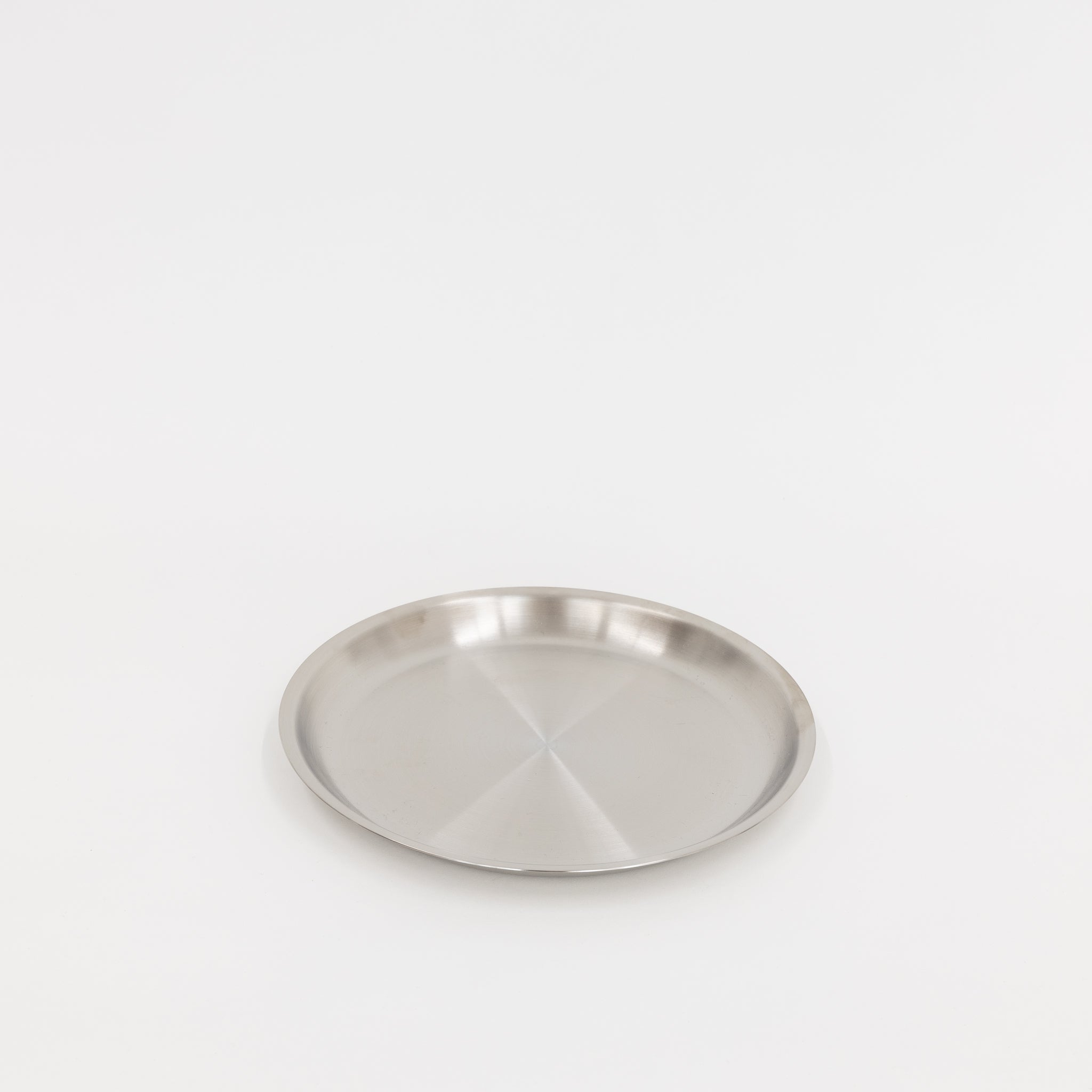 Makanai Stainless Steel Trays
"Use as a tray to set your ingredients on, or as a lid to cover your steel bowls before you pop them in the fridge. No more saran wrap needed!"
Description:
These Stainless Steel Trays, part of the Makanai series, will become a versatile and indispensable part of your cooking needs. Designed to be used in conjunction with the Makanai bowls and strainers, they can be matched with a strainer to drain liquids after washing or cooking, or a bowl to cover and store food.  "Makanai" means "to feed/provide", it can also mean "unrolled", in this case referencing the unrolled edges of these these bowls. The unrolled edges are easier to keep clean and prevent food residues from building up underneath.
Designed by Rina Ono and made by Conte in Niigata prefecture, t
hese trays will stack seamlessly with their accompanying pieces.
Measurements:
130 Small - 5.5"D x 0.7"H
180 Medium - 7.4"D x 0.7"H
220 Large - 8.9"D x 0.7"H
History: 
Conte is a brand that manufactures kitchen tools in Tsubame, Niigata Prefecture, a major production area for stainless steel processing. The prefixes con~ and com~ at the beginning of English words carry the meaning of "with ~" or "together" and 'te' translates to "hands" in Japanese.  Conte references the many craftsmen who make their products together with their hands and to the "CONTENA," said to be symbol of the division of labour in Tsubame, in which products are carried. The name "conte" also contains the hope that the tools will "continue to be used for a long time."
Materials:
Stainless Steel
Variation: 
N/A
Care Instructions:
Dishwasher safe. Not microwave safe.
Returns must be made within 2 weeks in original, unused condition with all packaging for either 1. Store credit for the full amount or 2. Refund - minus a 20% restocking fee.
Tortoise does not cover the cost of return shipping or the cost of re-shipping an exchange
, and the cost of shipping for returns and exchanges is the responsibility of the customer. 
Share