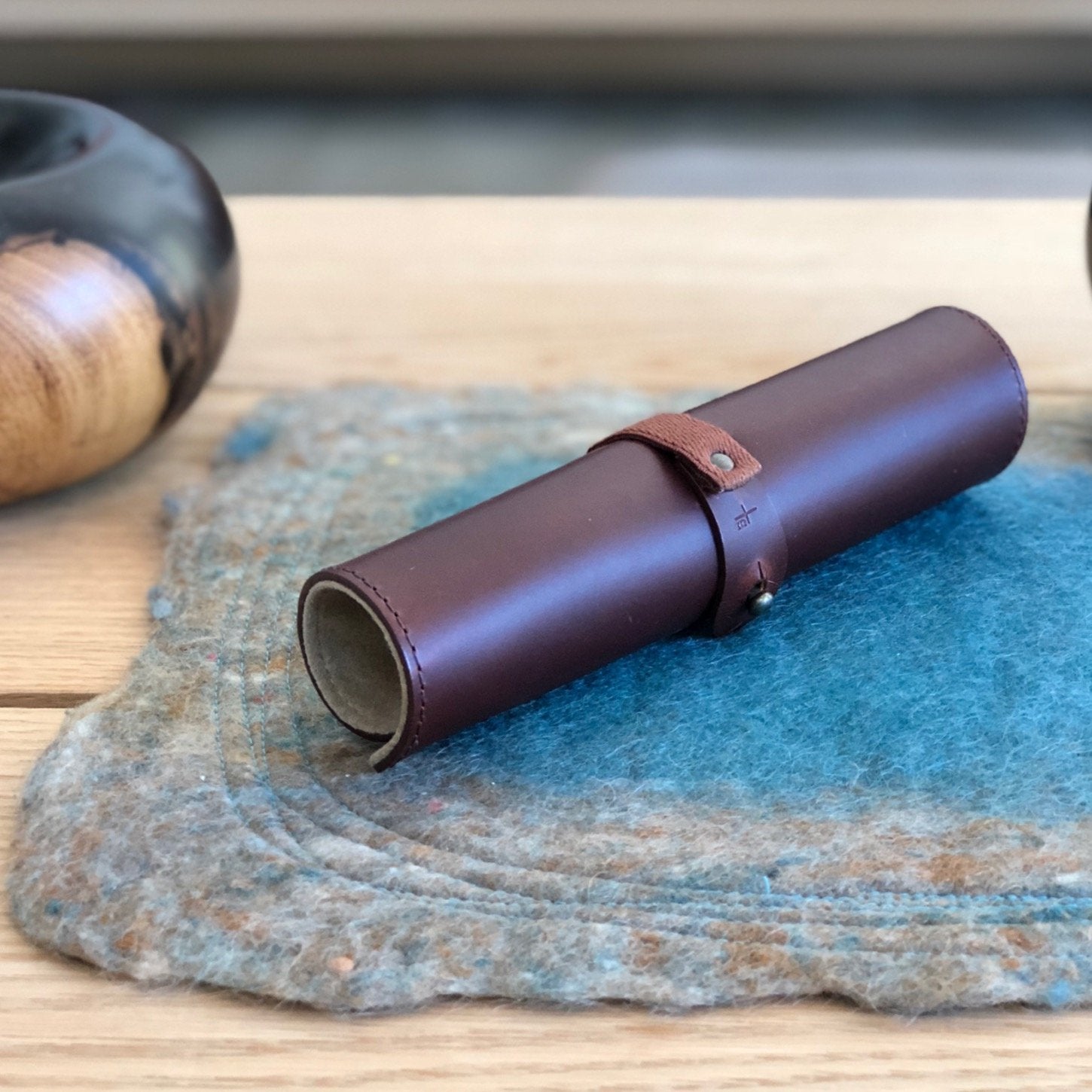 M+ (pronounced em piu in Italian) was founded in the heart of Tokyo by former architect, Yoichiro Murakami in 2001.  
Highly influenced by his leatherwork training in Italy, Murakami and his atelier M+, sources only the highest quality vegetable tanned natural leather from Italy to make simple yet highly functional leather goods.
Murakami's architectural mind creates pleasing geometric designs, creating leather goods that consider function as well as form, that will beautifully age with time. M+ roll leather pencase are made without zippers unlike traditional pen cases, which increases the capacity for storage, and make it comfortable to hold in the hand or leave open and unfurled when in use.  
In addition to design, Murakami focuses on the entire lifespan of leather by thinking deeply of how leather ages.  The brand name "M" stands for Murakami himself while the "+" suggests that leather products are only complete when it is finally in the hands of its owner.  The owner is the "+" sign.  
Since M+ uses vegetable tanned leather, the color and texture of leather will have some natural irregularities and variations that appear on the leather skin.   With time, the leather will also soften and change color.  Enjoy this natural aging of leather as you use it daily for your writing tools.
Dimension: 1.5'' (d when closed) x 8'' (l)
SHIPPING: We ship with UPS ground which takes 5-7 business days.  Orders placed during our regular business hours (10am to 6pm Tue-Sat and 12pm to 6pm Sun) will ship out next business day except on weekends. 
Please know our store is closed MONDAY so orders placed between Thursday 3pm to Sunday 6pm will be shipped out on Tuesday afternoon. 
We do not have any expedited shipping at this time.
Share