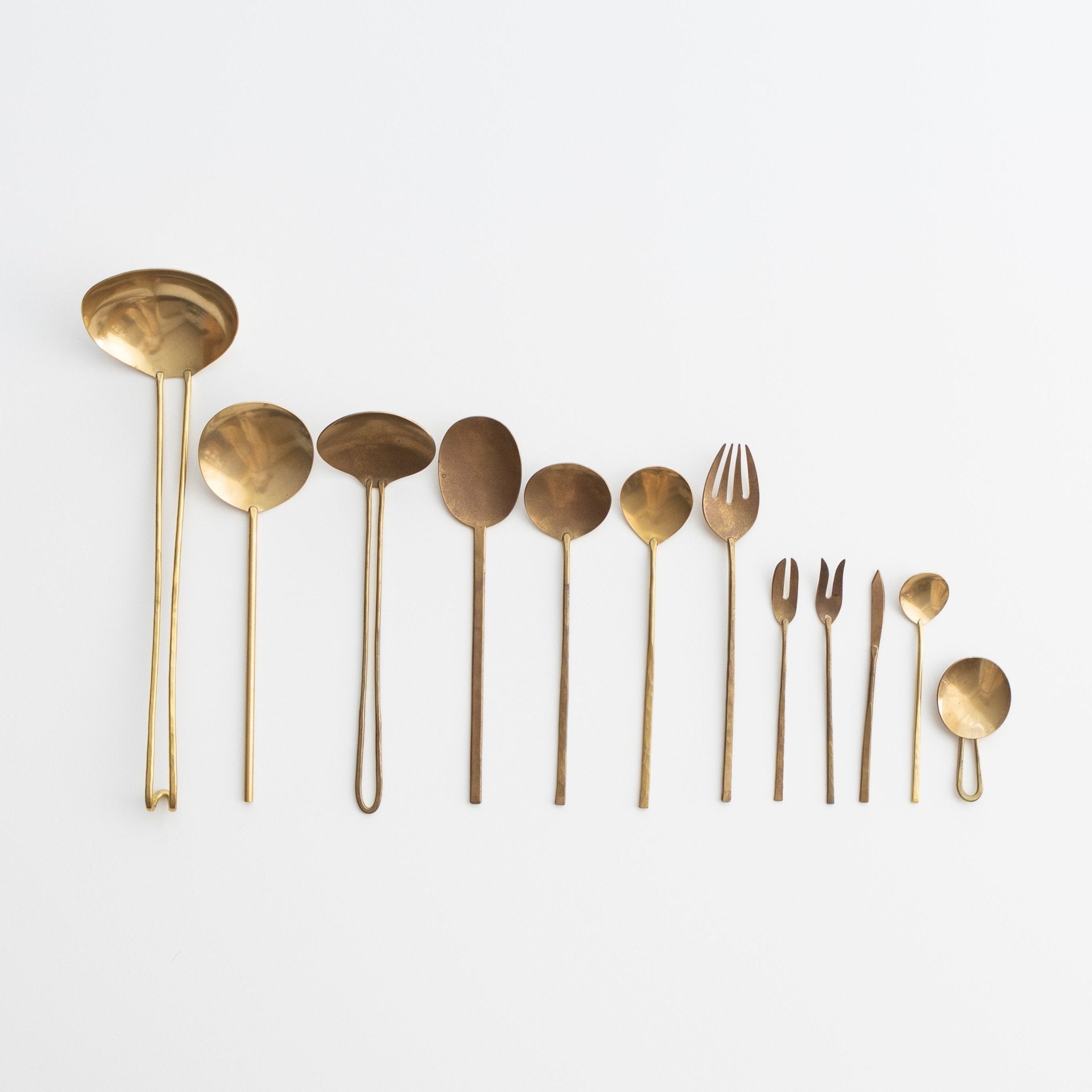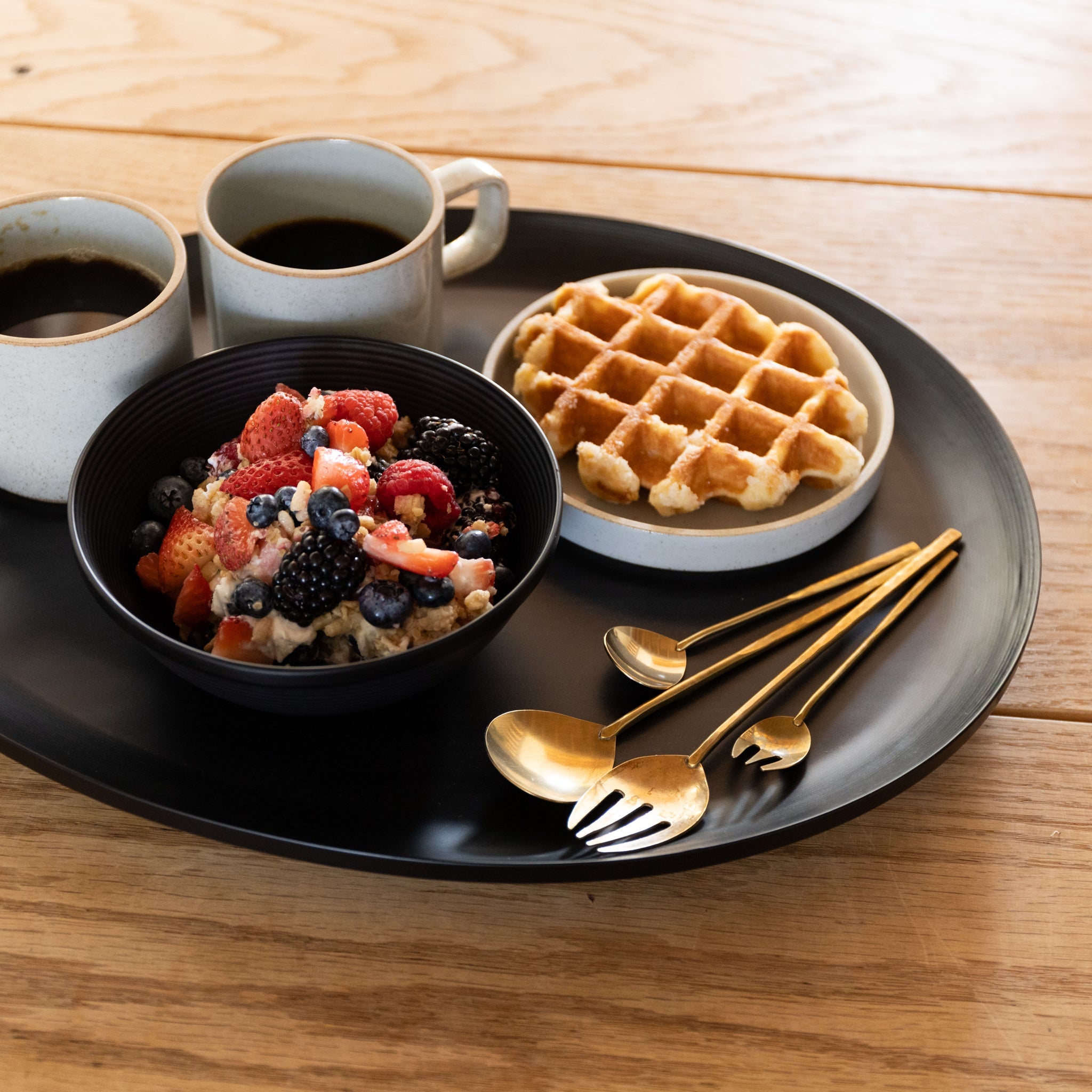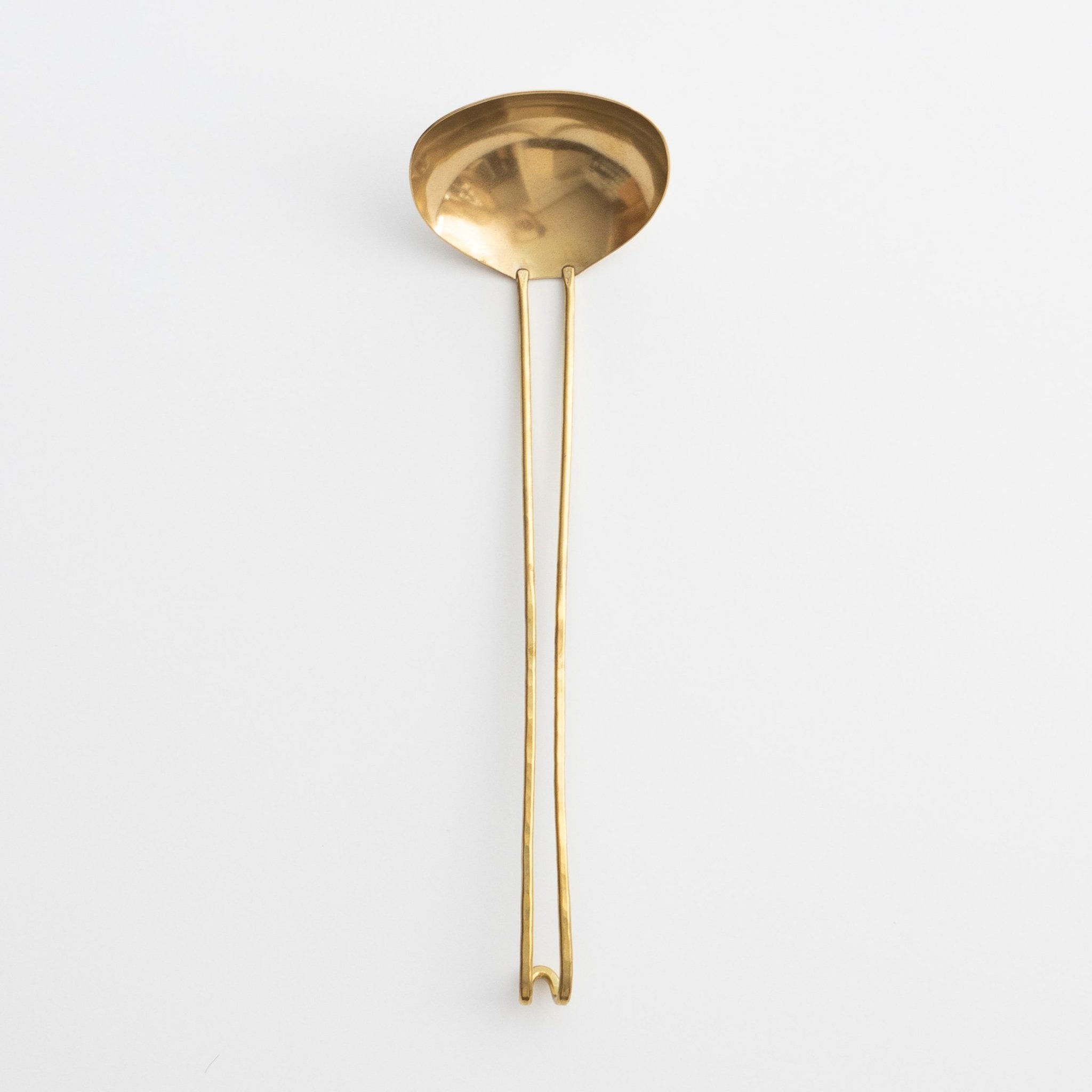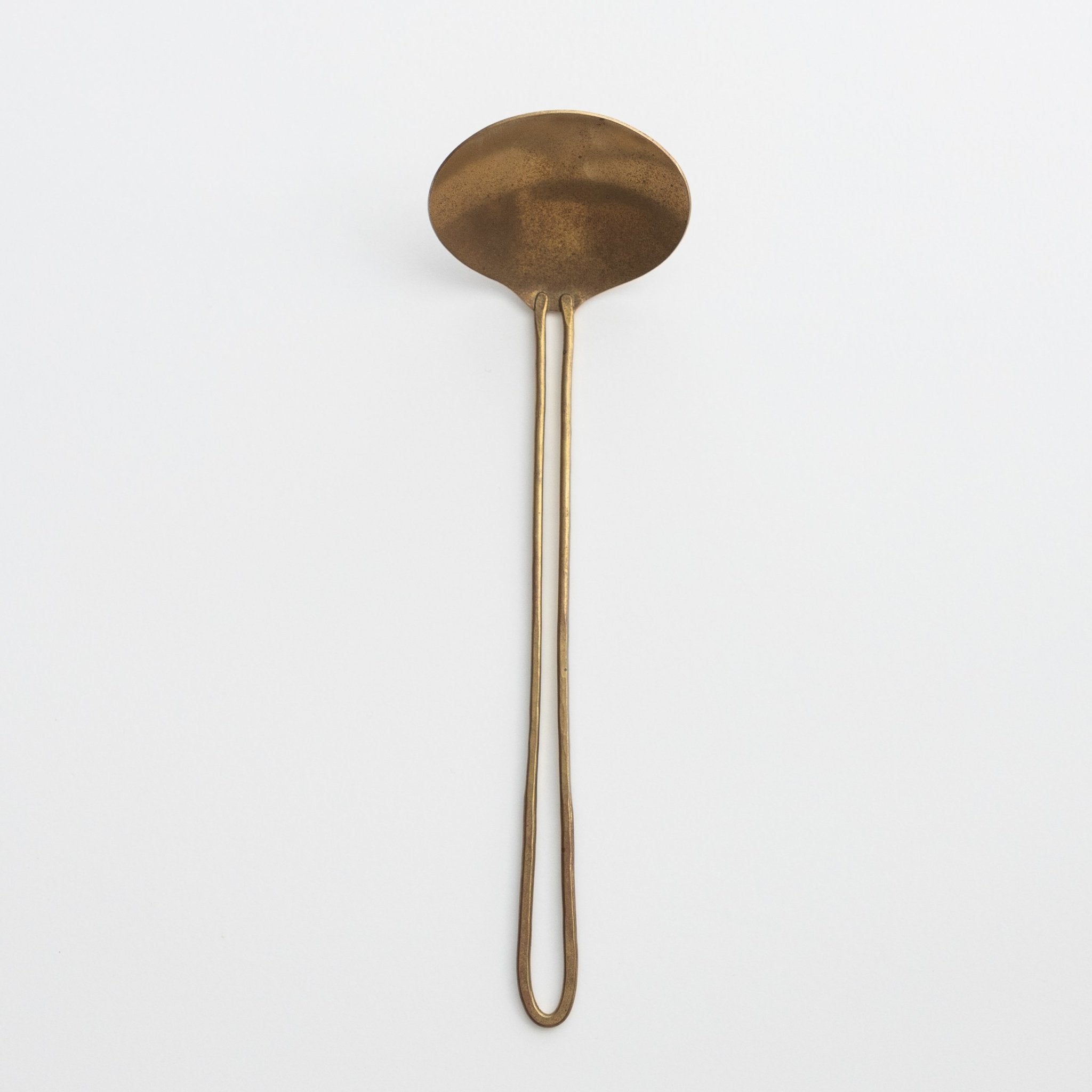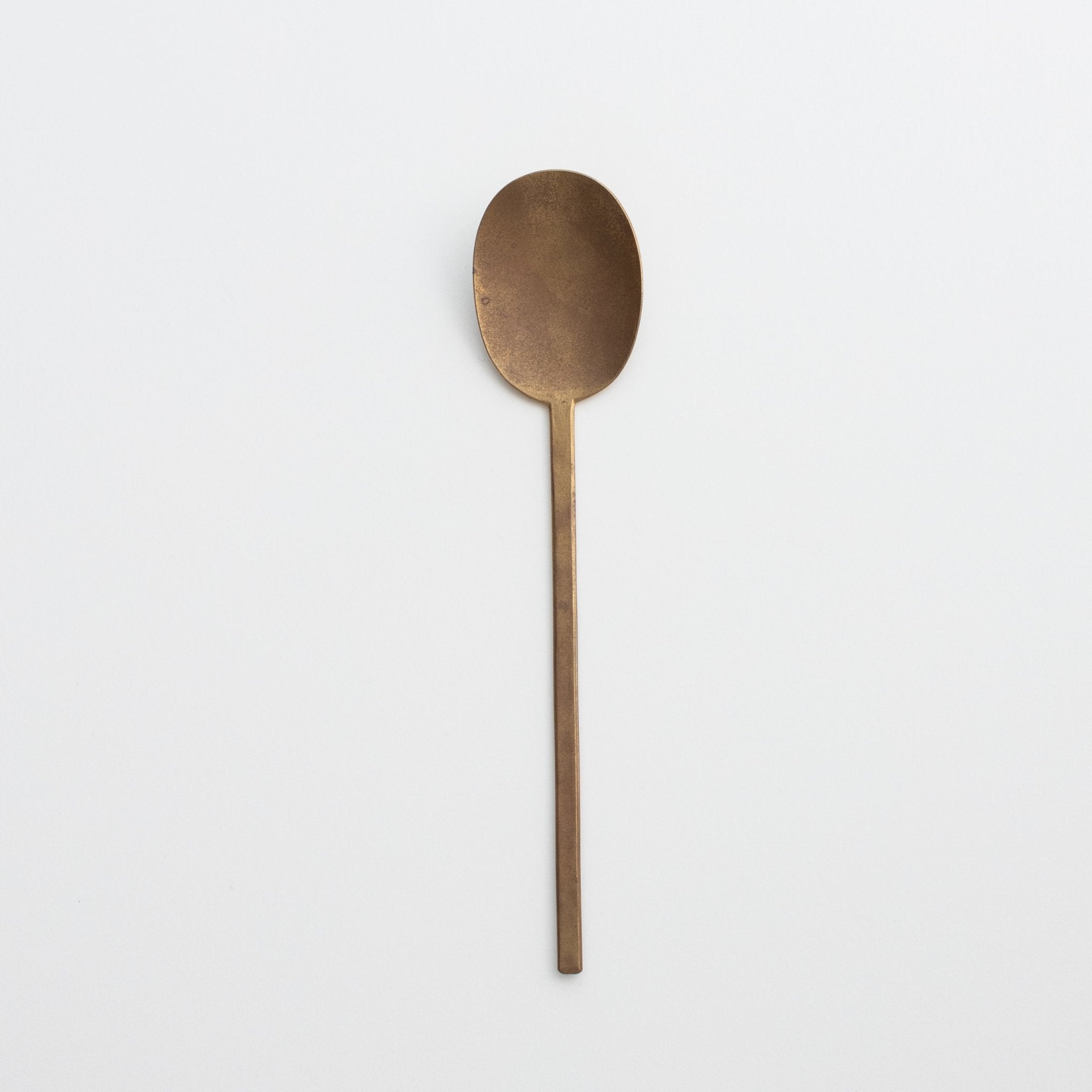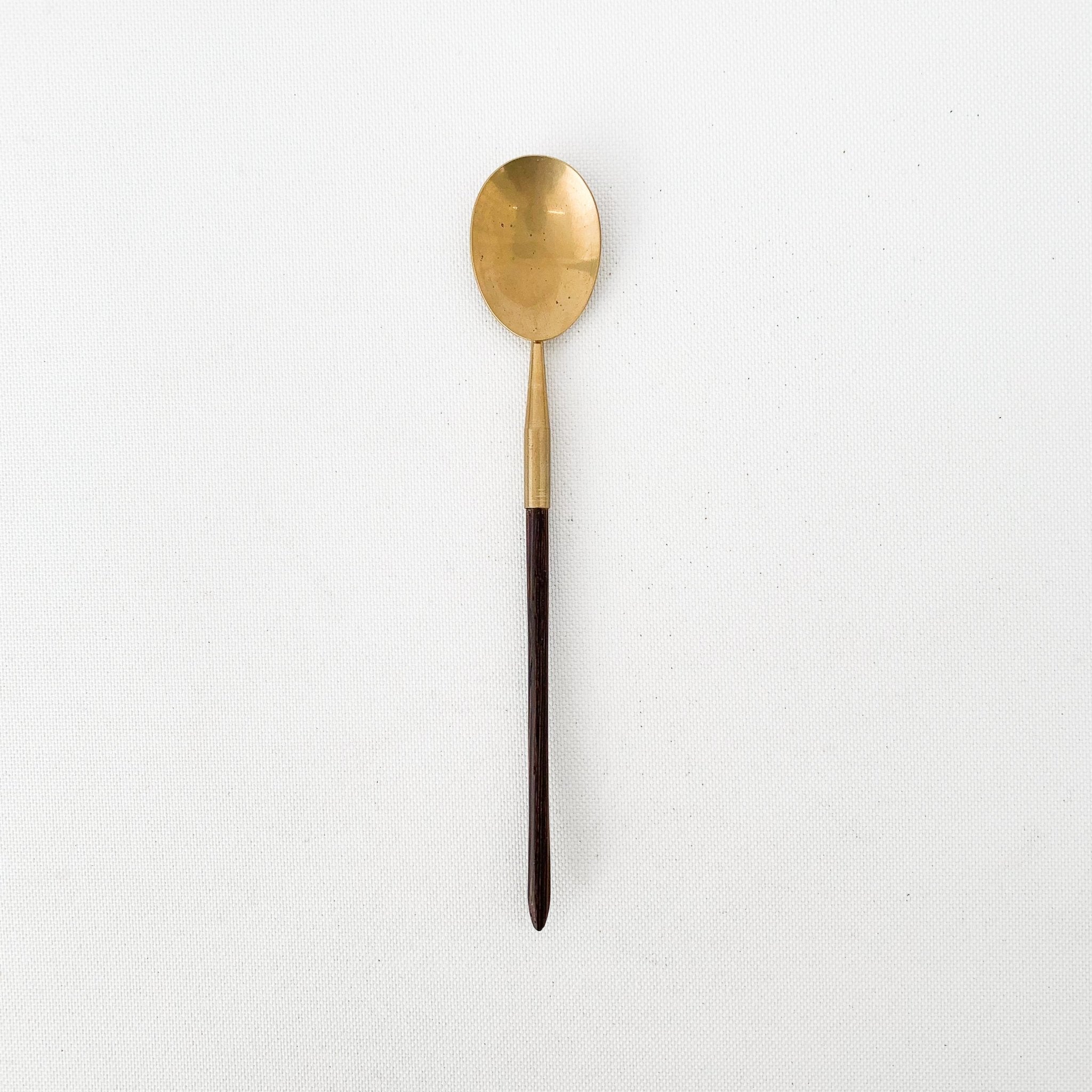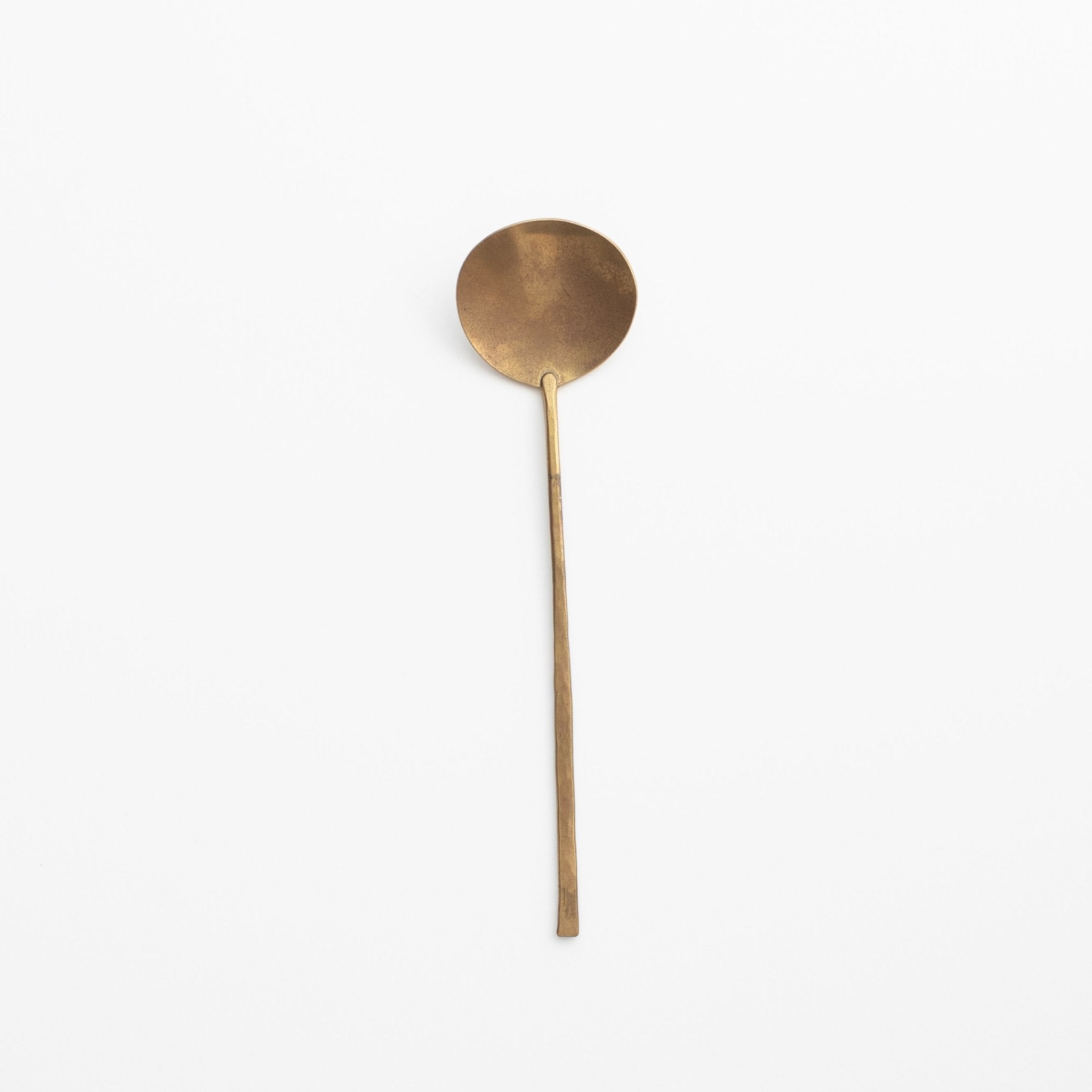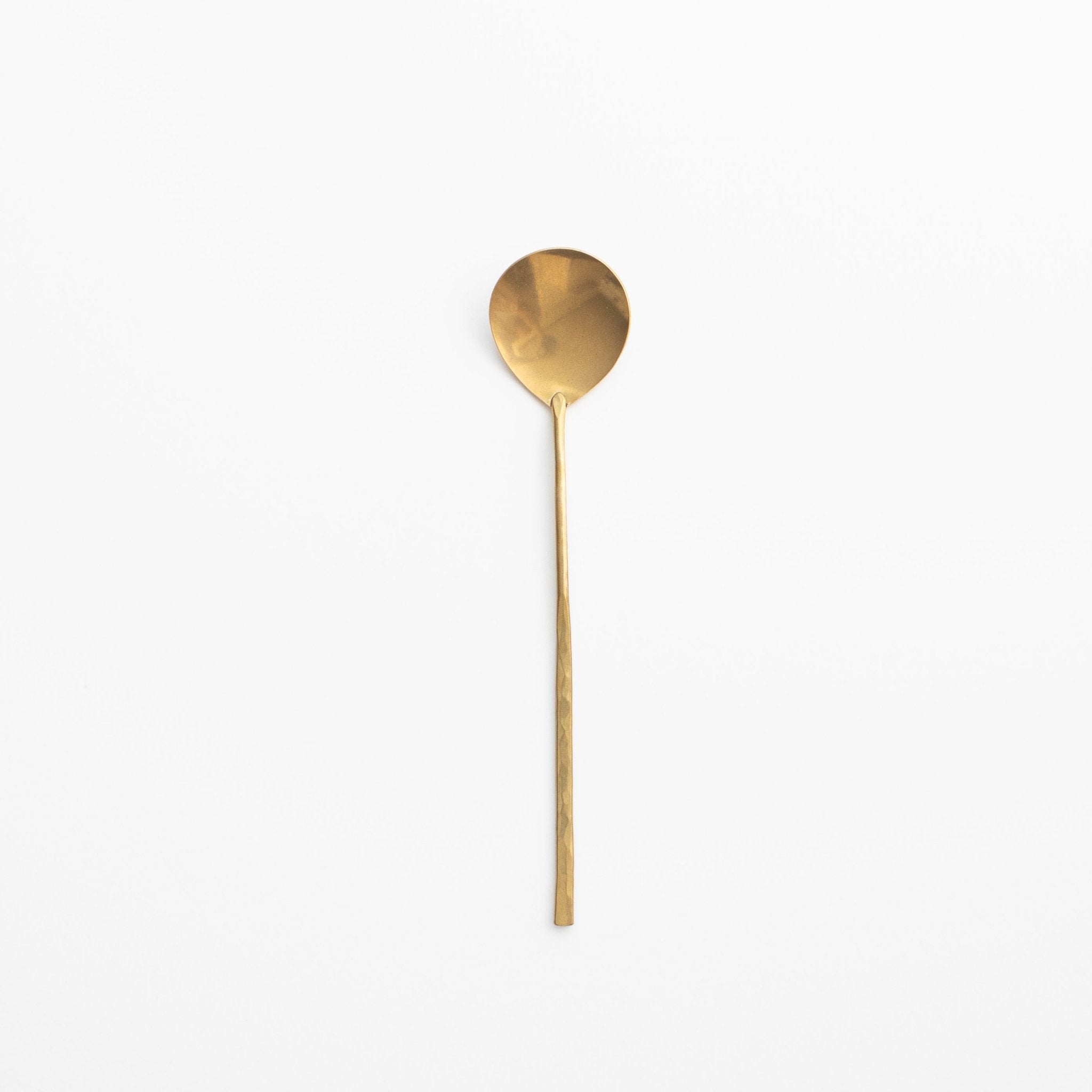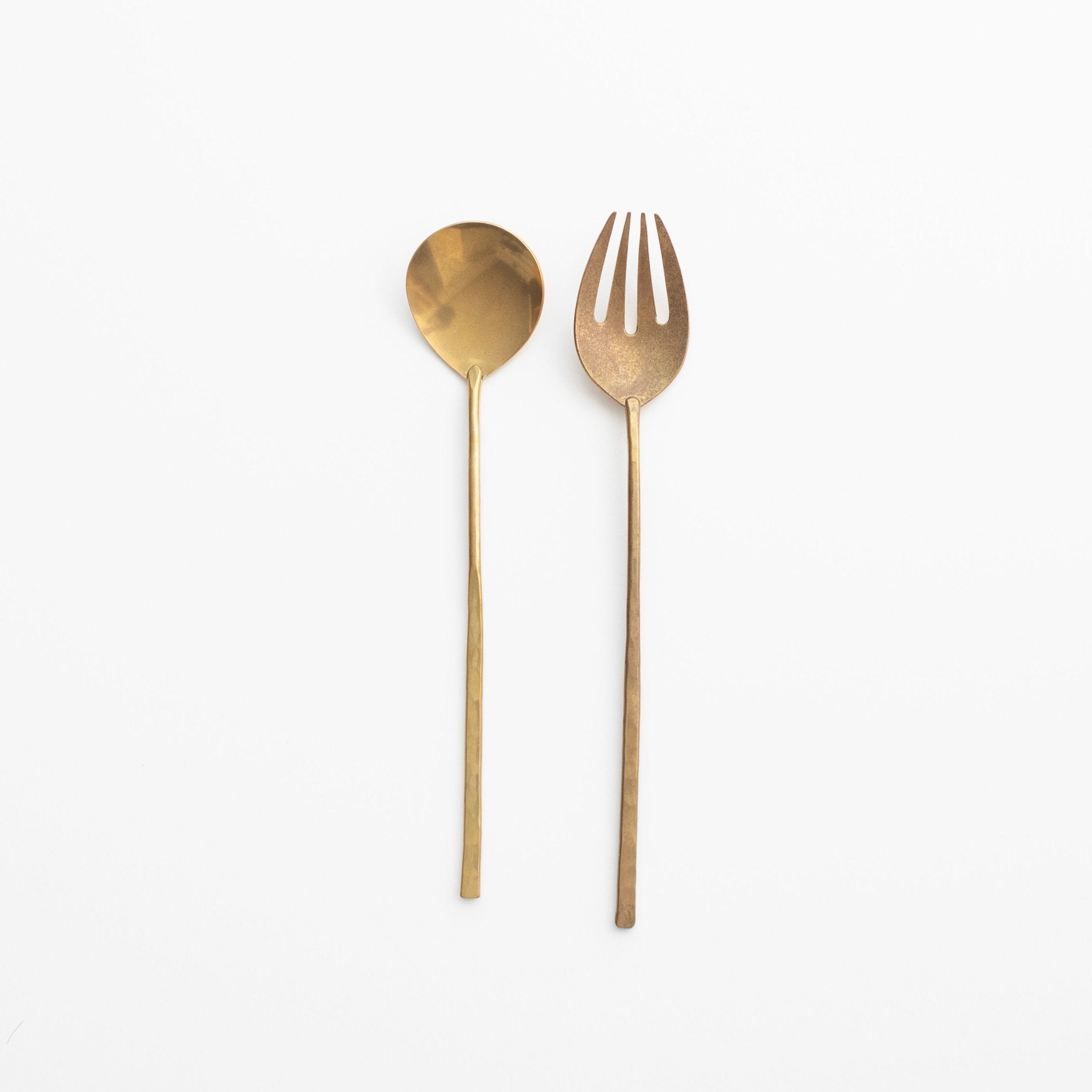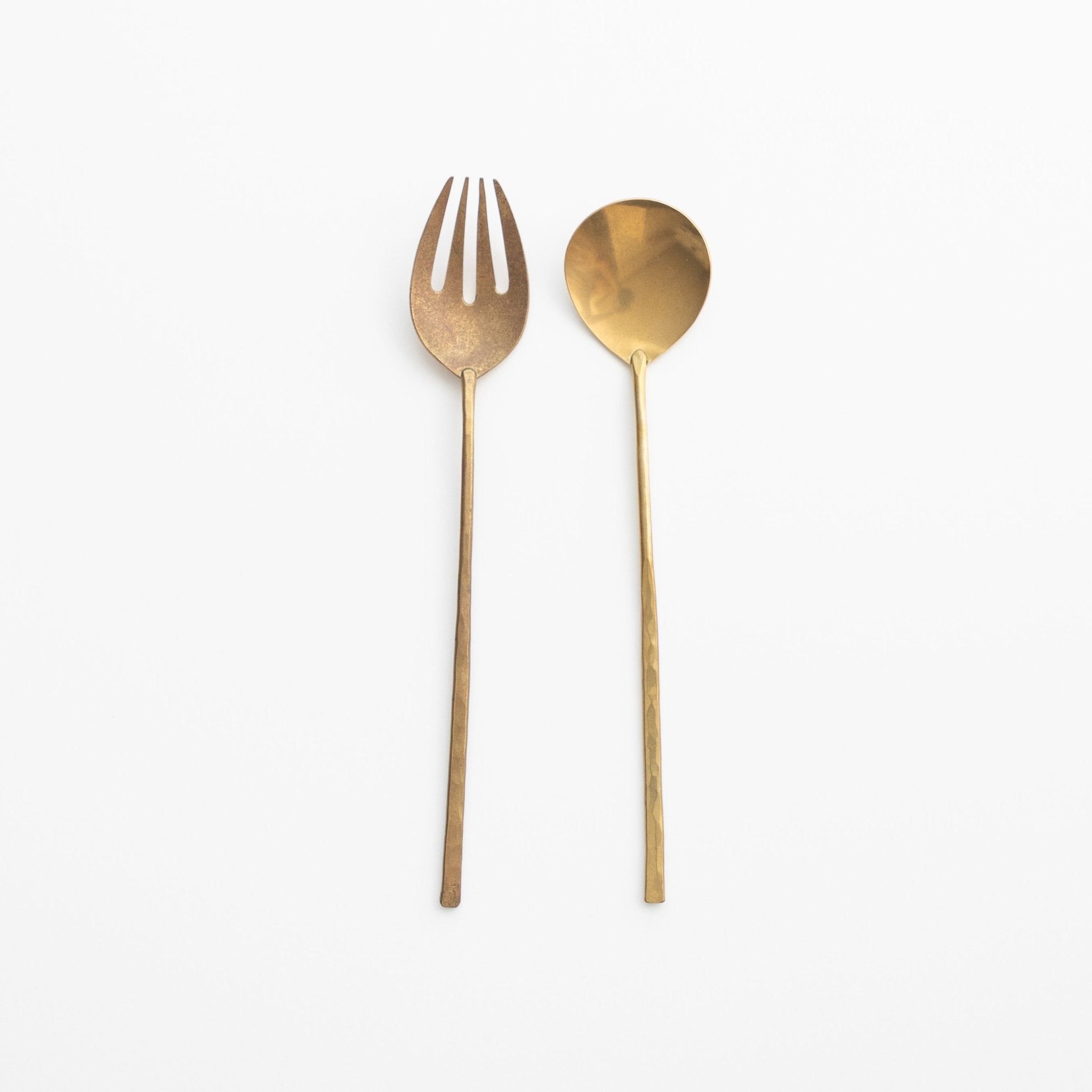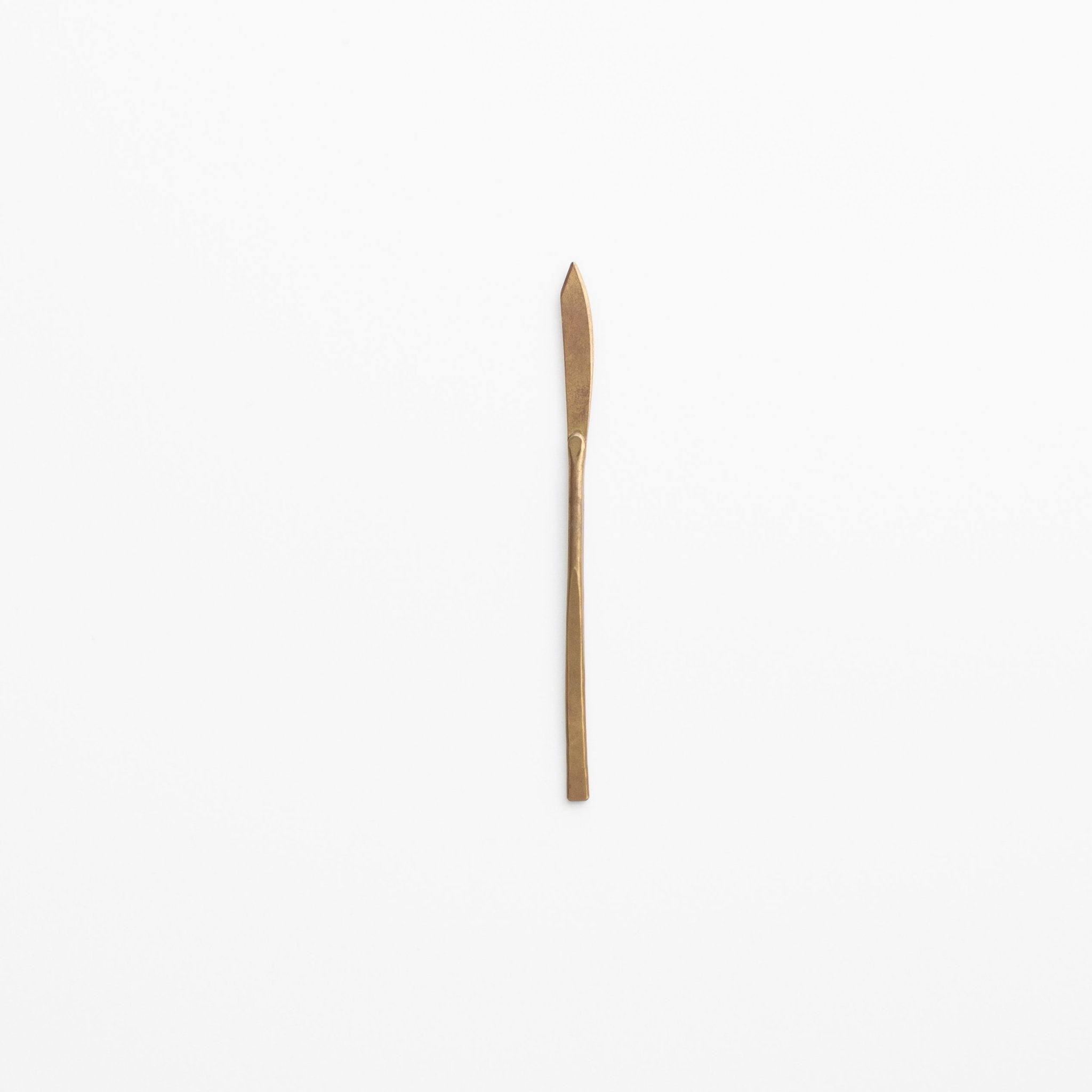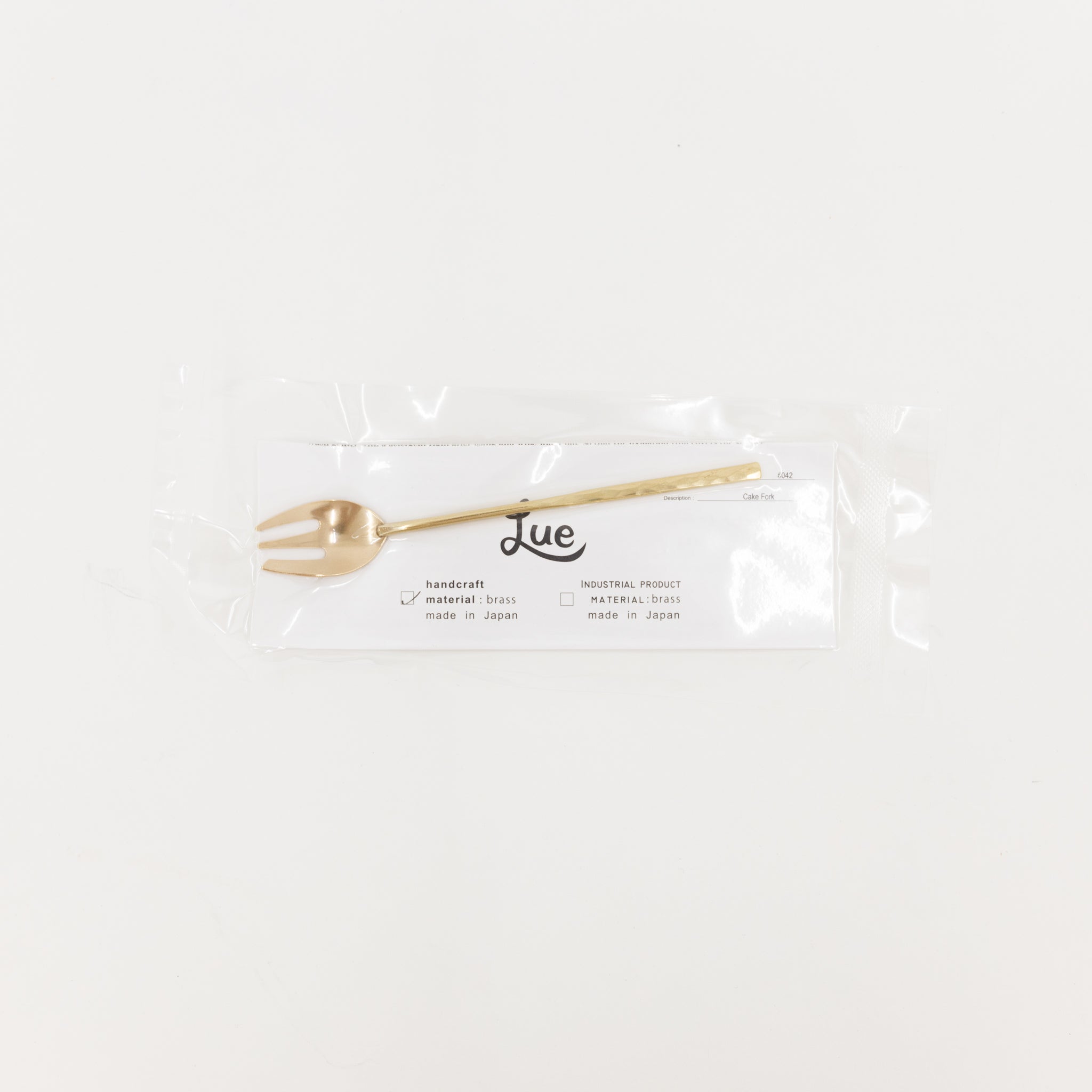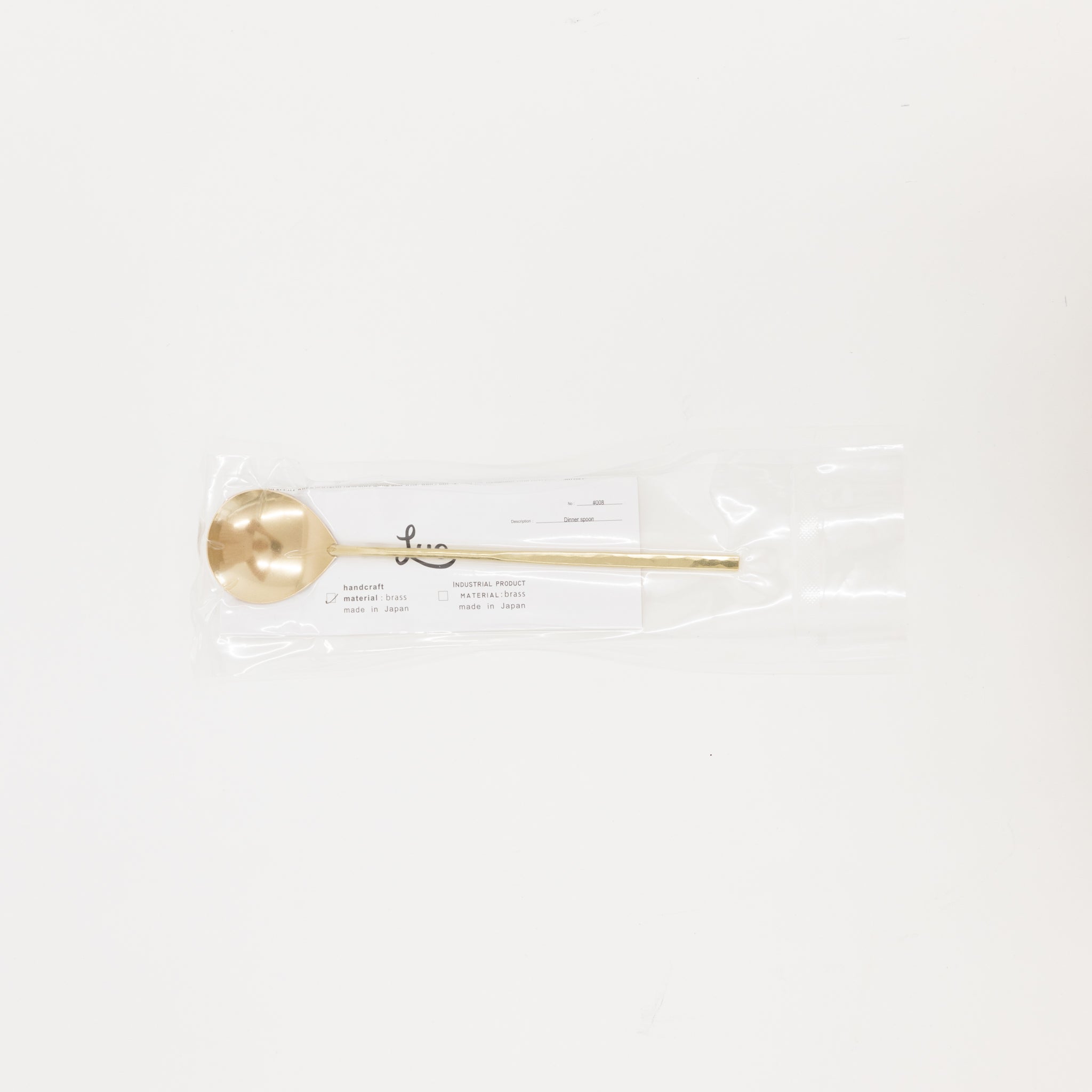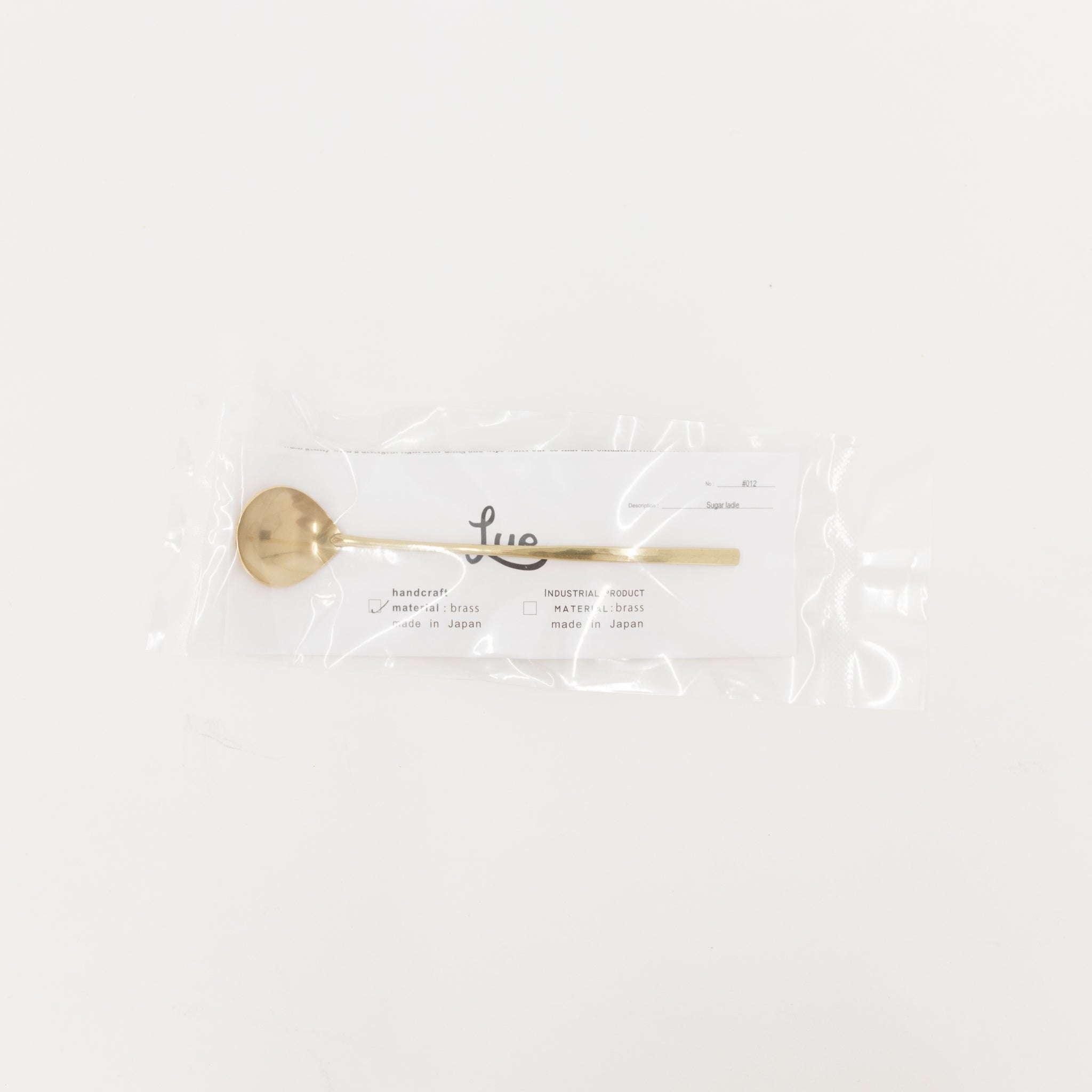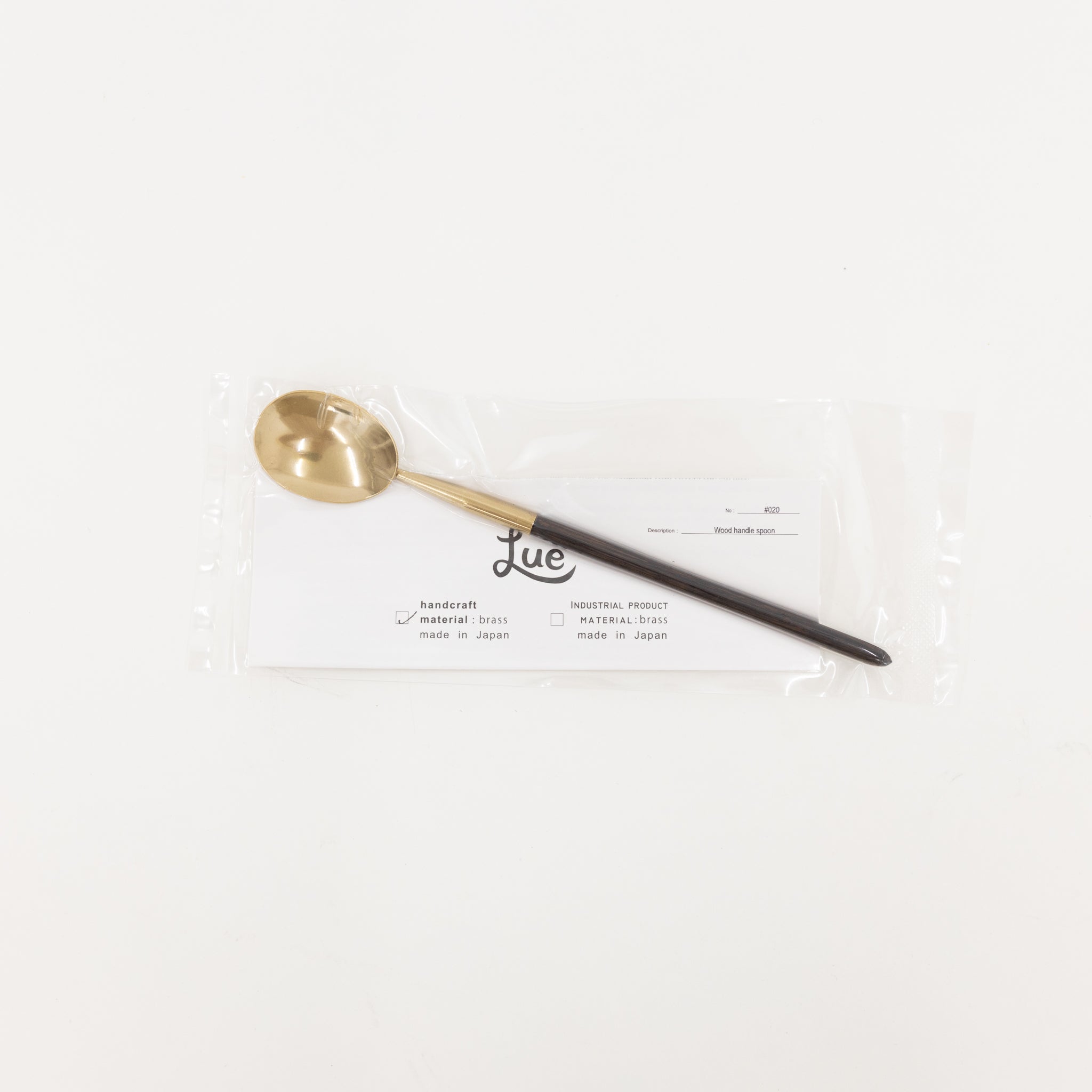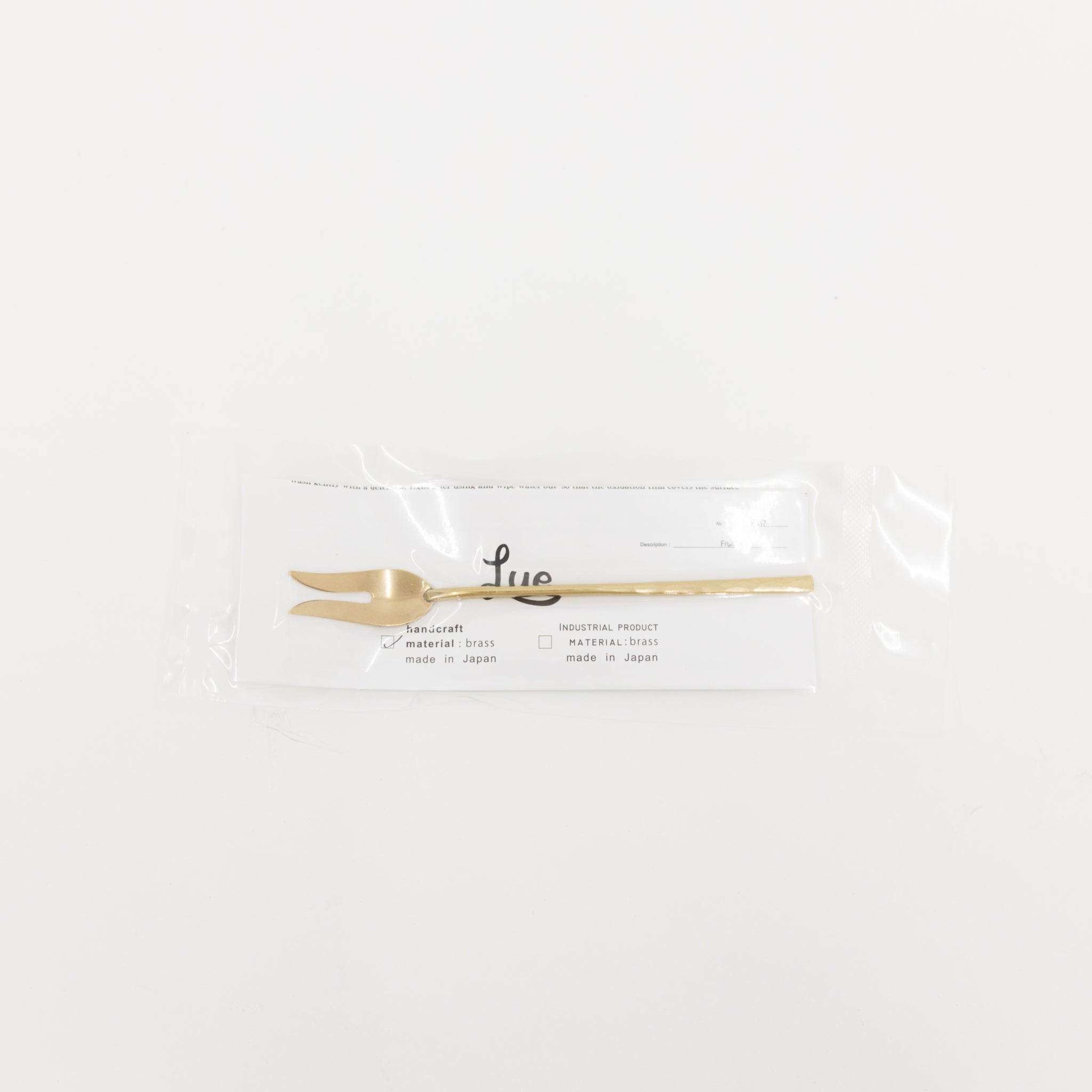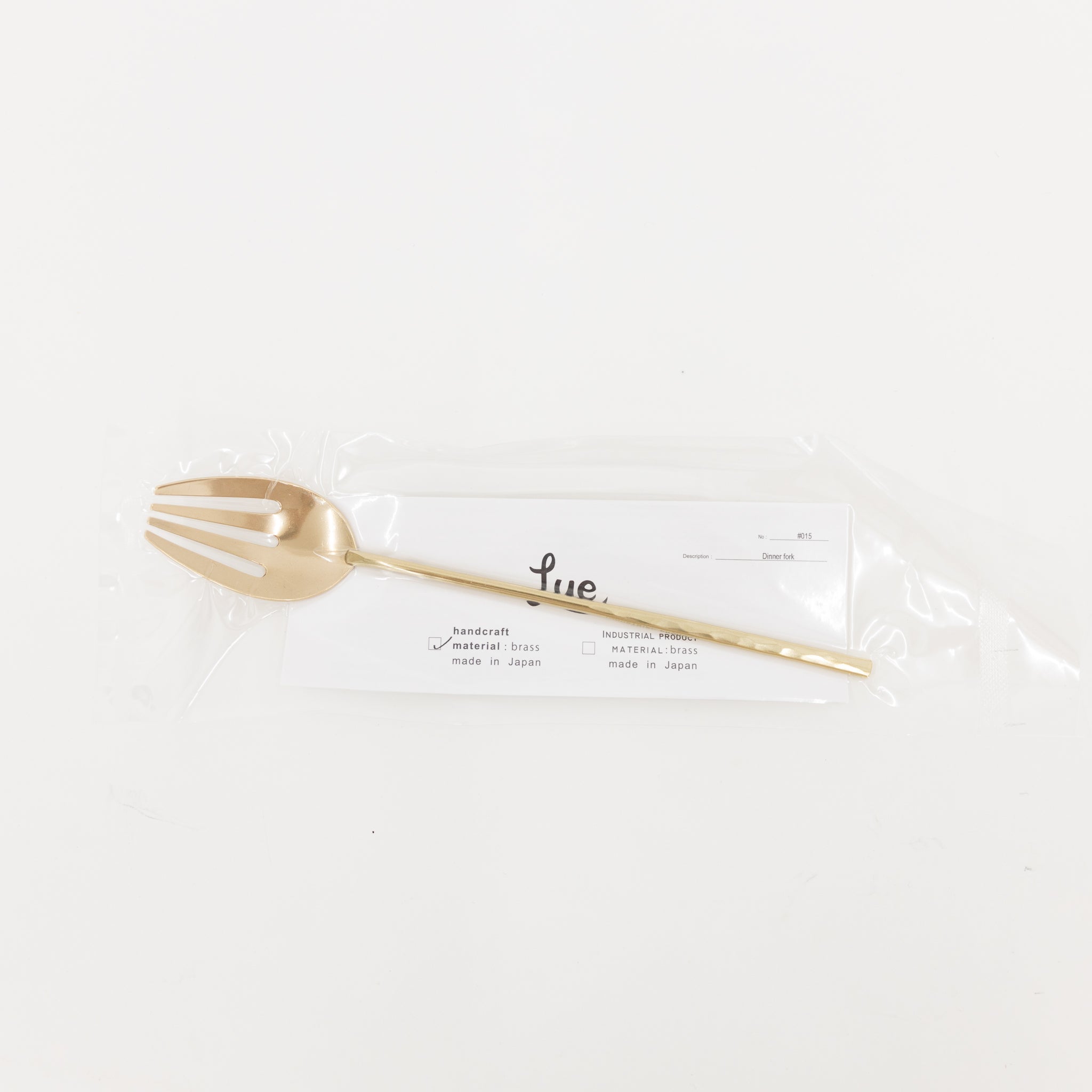 Description:
Ruka Kikuchi, affectionately known as Lue, is the artisan behind the creation of Lue Brass, from his studio located in Setouchi, Japan.  Using the time-honored technique of hand-hammering, each piece in his collection of brass spoons, forks and utensils possess a simple yet unique form form, with a captivating golden sheen that make these functional pieces a work of art in its own right. Whether adorning your space as exquisite ornaments or enhancing your dining experience, these one-of-a-kind creations are sure to bring you delight and admiration.
Variation:
Each piece is hammered by hand and completely unique. The product you receive may not be the exact product in the photograph. Brass will naturally patina and oxidize over time - cherish the maturation of these singular utensils.
History: 
Ruka Kikuchi, affectionately known as Lue, is the artisan behind the creation of exceptional handcrafted brass utensils in his studio located in Setouchi, Japan. Kikuchi embarked on his metalwork journey in early 2001, training under the guidance of his father. After an intensive six-year apprenticeship, he ventured into crafting his own range of cutlery and tableware.  Each piece in his collection is meticulously hand-hammered, resulting in elegant and distinctive shapes reminiscent of the intricate metalworking techniques traditionally reserved for jewelry. Remarkably, Kikuchi often fashions a single piece of metal into a beautifully functional utensil. His remarkable craftsmanship was duly recognized in 2010 when he was awarded the Japan Mingei Museum Exhibition prize for his outstanding brass utensil line.
Measurement:
Tea spoon
: L 5" x W 1"
Fruit fork
: L 5.1" x W 0.5"
Wooden handle spoon
: L 6.75" x W 1"
Dinner fork
: L 7.25" x W 1.5"
Dinner spoon
: L 7.25" x W 1.5"
Large spoon
: L 7.5" x W 2"
Table spoon
: L 8.25" x W 2"
Dessert fork
: L 5" x W 0.5"
Dessert Knife
: L 5" x W 0.15"
Ladle with Curved Handle
: L 11" x W 3.25"
Small Ladle
: L 8.5" x W 2.5"
Serving Spoon
: L 8.75" x W 2.5"
Materials: 
Brass
Care Instructions:
To prevent significant discoloration or rust, hand wash with a gentle detergent after use. Natural luster can be returned if scrubbed with salt and vinegar in the event of discoloration.
Returns must be made within 2 weeks in original, unused condition with all packaging for either 1. Store credit for the full amount or 2. Refund - minus a 20% restocking fee.
Tortoise does not cover the cost of return shipping or the cost of re-shipping an exchange
, and the cost of shipping for returns and exchanges is the responsibility of the customer. 
Share