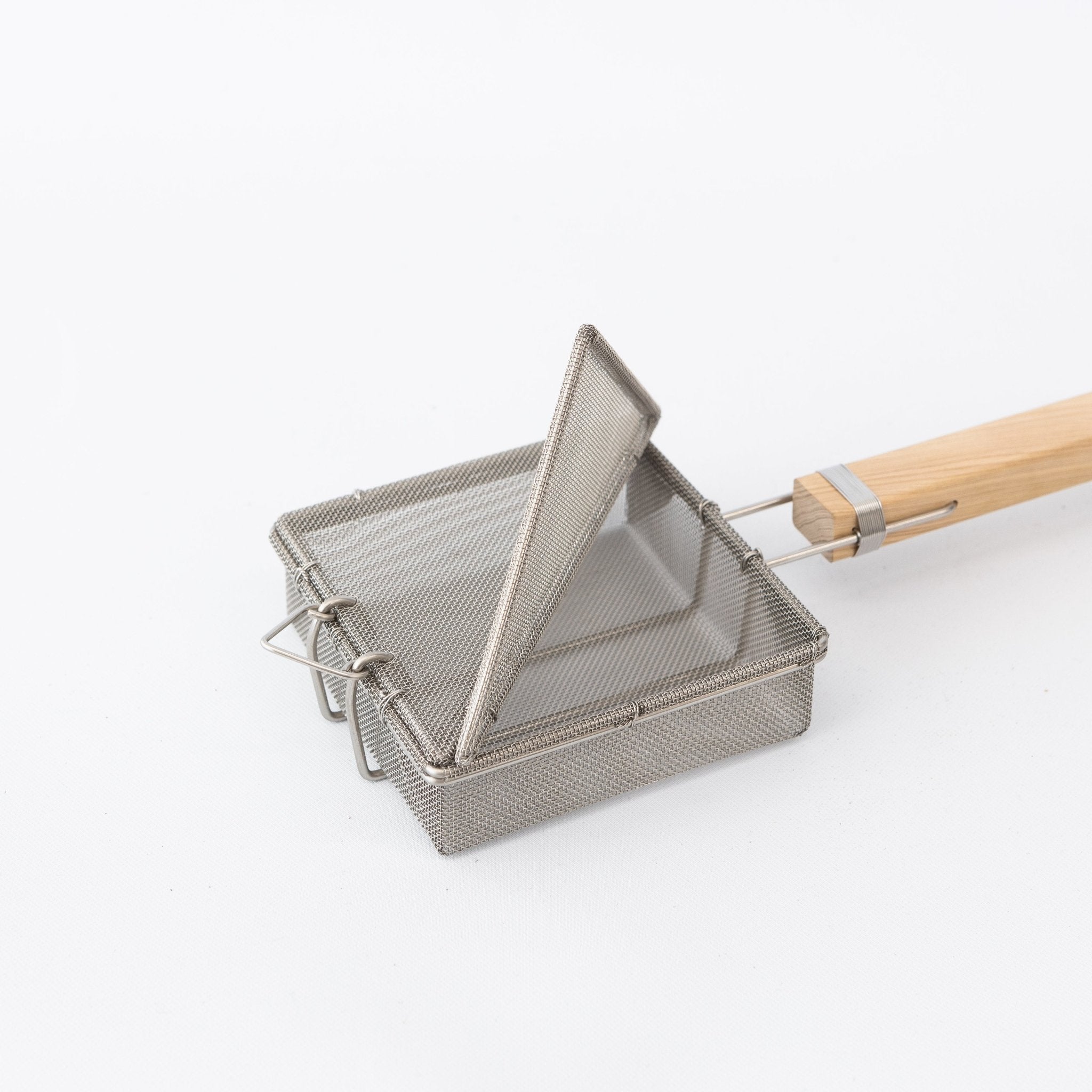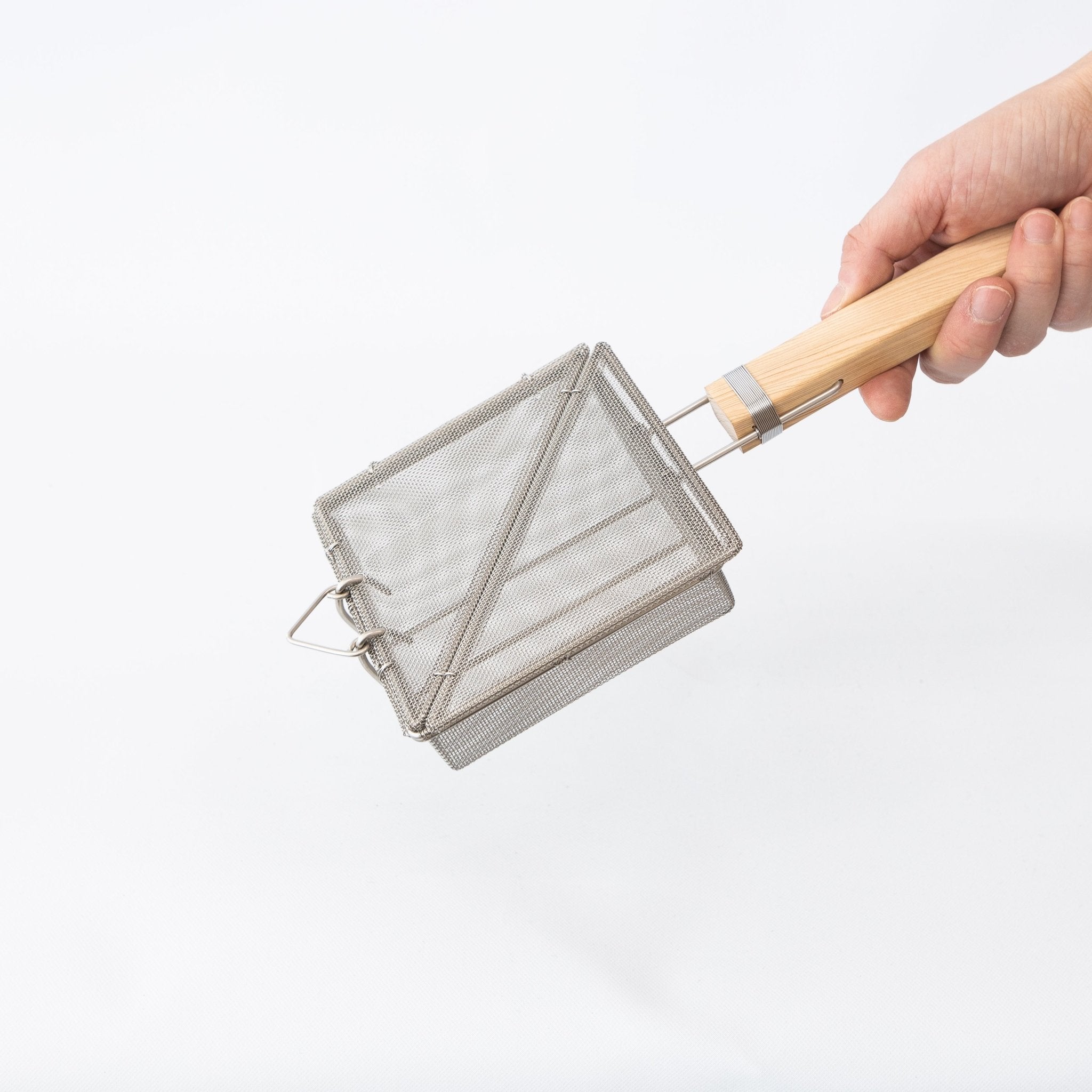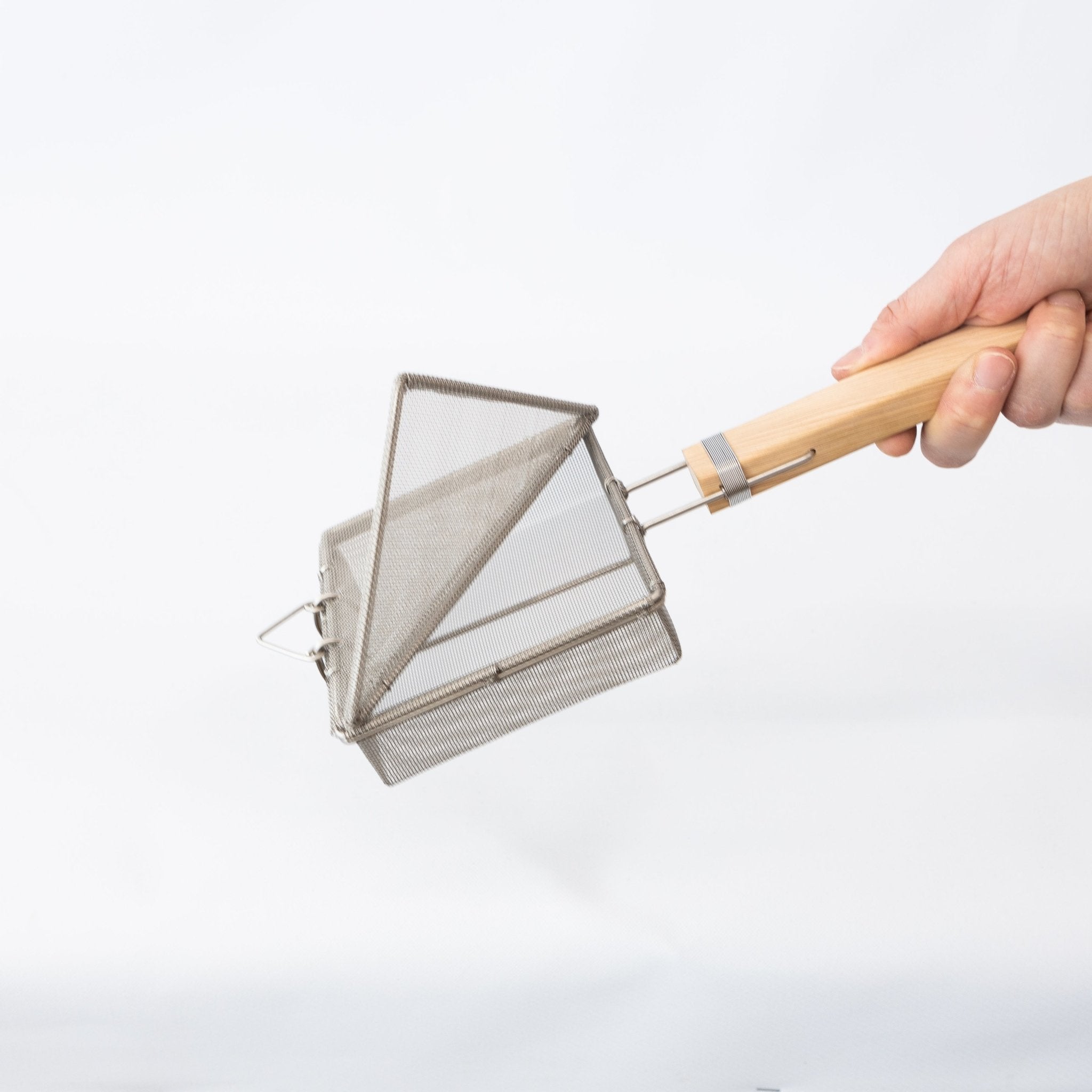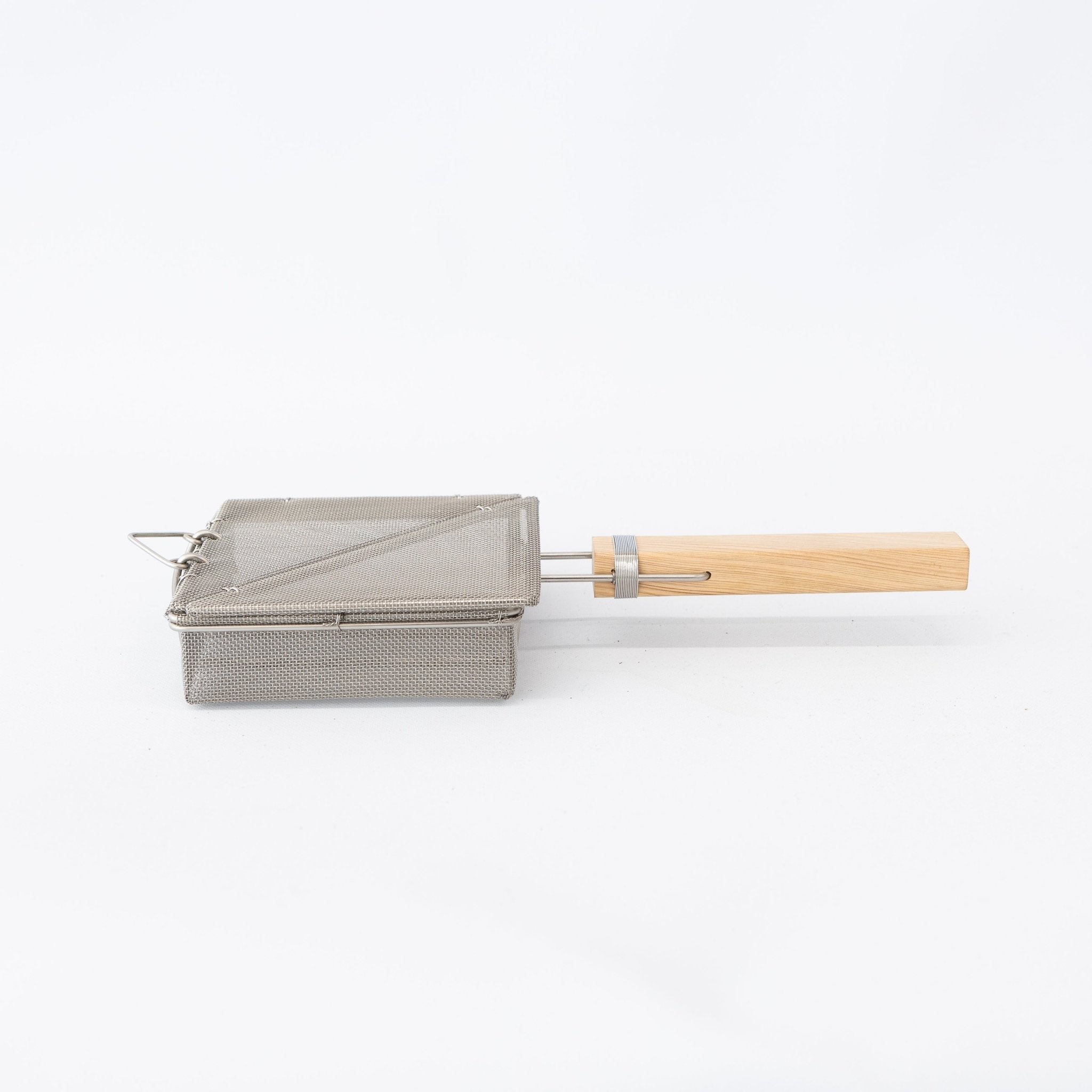 Kanaami-Tsuji Sesame Roaster
Description:
Roasted sesame seeds taste even better when they're homemade. Sesame seeds that are roasted are crunchier and nuttier in flavor, making for an excellent seasoning or garnish. The roaster can also be used for small volumes of beans, coffee beans and ginkgo nuts. A bestseller among Kanaami-Tsuji products, the roaster has been produced in nearly the same form for over 50 years.
Measurements:
10" (total length)
4.5" x 4.5"(cage)
History:
Kanaami-Tsuji is a Kyoto-based, family-owned workshop that carries on the tradition of Kyo-Kanaami (metal knitting). Each of its products is meticulously handwoven by team of artisans using time-honored techniques. In fact, archeological digs in the Kyoto region have revealed that these wiring techniques have been used to make cooking utensils for the last thousand years. Kanaami-Tsuji honors the custom of treasuring everyday tools, crafting products that last so that customers can enjoy using them for a long time to come.
Materials:
Stainless steel and wood
Variation:
Each sesame roaster is handmade. The natural grain of the wood handle will vary between roasters.
Care Instructions:
Keep the roaster 8" away from the fire and lightly roast sesame seeds before they scorch. Hand-wash. Do not wash with metal scrubbing brushes.
Returns must be made within 2 weeks in original, unused condition with all packaging for either 1. Store credit for the full amount or 2. Refund - minus a 20% restocking fee.
Tortoise does not cover the cost of return shipping or the cost of re-shipping an exchange
, and the cost of shipping for returns and exchanges is the responsibility of the customer. 
Share