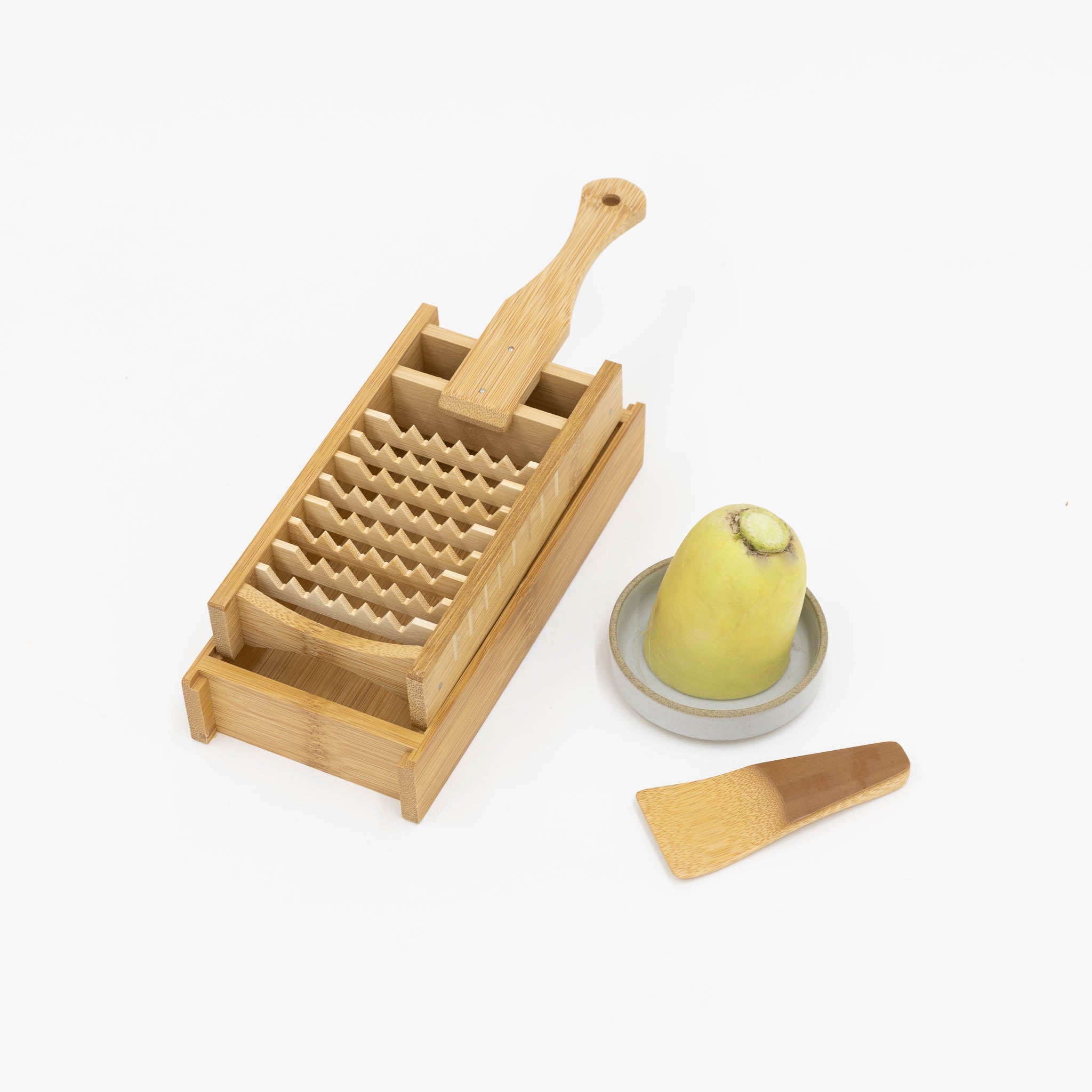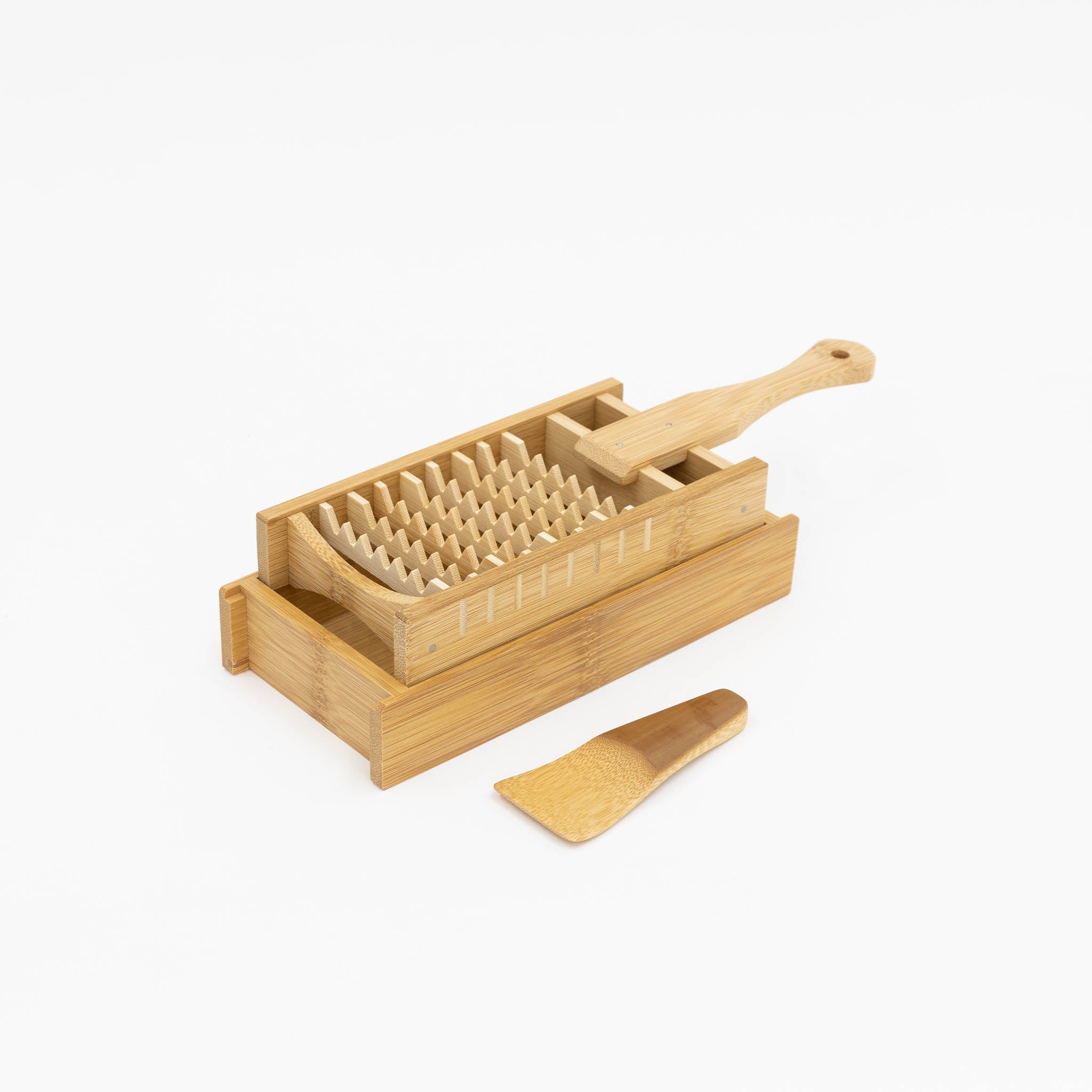 Kosuga Bamboo Daikon Grater
Description:
This bamboo
onioroshi
(daikon grater) set includes a grater, scoop and collection box. Suitable for daikon, but also other root vegetables or fruit like carrots or apples.  Using this grater prevents excessive moisture loss and creates grated pieces that are rougher with a crunchy texture that makes for a wonderful mouth feel. Grated daikon is a white snow-like condiment that enhances dishes, like fish, udon, and soba noodles, and also has beneficial health effects.  When the daikon oroshi is provided with tempura, blend the daikon oroshi with the sauce instead of eating it directly with the tempura and you'll find that the oroshi brings out the flavor of the sauce and makes the tempura taste lighter.  
Measurements:
11.5"× 3.5" × 2.5"
History:
Originating in Kyoto, Kohchosai Kosuga is a fifth-generation atelier that combines traditional bamboo shaping techniques and contemporary design concepts. The bamboo used in Kohchosai Kosuga products are of the
Madake
and
Mousouchiku
varieties. Carefully crafted by skilled hands using bamboo sourced from the mountains of Hyogo, Nara and Kyoto known for their incredibly strong and durable bamboo reeds. No preservatives or chemicals are used in the harvesting or making of these pieces and the procuring and drying of each bamboo piece is a long process. The bamboo is harvested between the cold winter months of November to February. When it gets warmer in March, the oil from the bamboo is removed through steaming in a special kiln. After that, it is hung to dry in the sun for over one month.
Materials:
Bamboo
Variation:
Made of bamboo, each grater will vary slightly.
Care Instructions:
Hand wash only. Use mild soap and soft sponge. Avoid soaking in water. Avoid using in microwave. Please be careful as bamboo occasionally splinters
Returns must be made within 2 weeks in original, unused condition with all packaging for either 1. Store credit for the full amount or 2. Refund - minus a 20% restocking fee.
Tortoise does not cover the cost of return shipping or the cost of re-shipping an exchange
, and the cost of shipping for returns and exchanges is the responsibility of the customer. 
Share