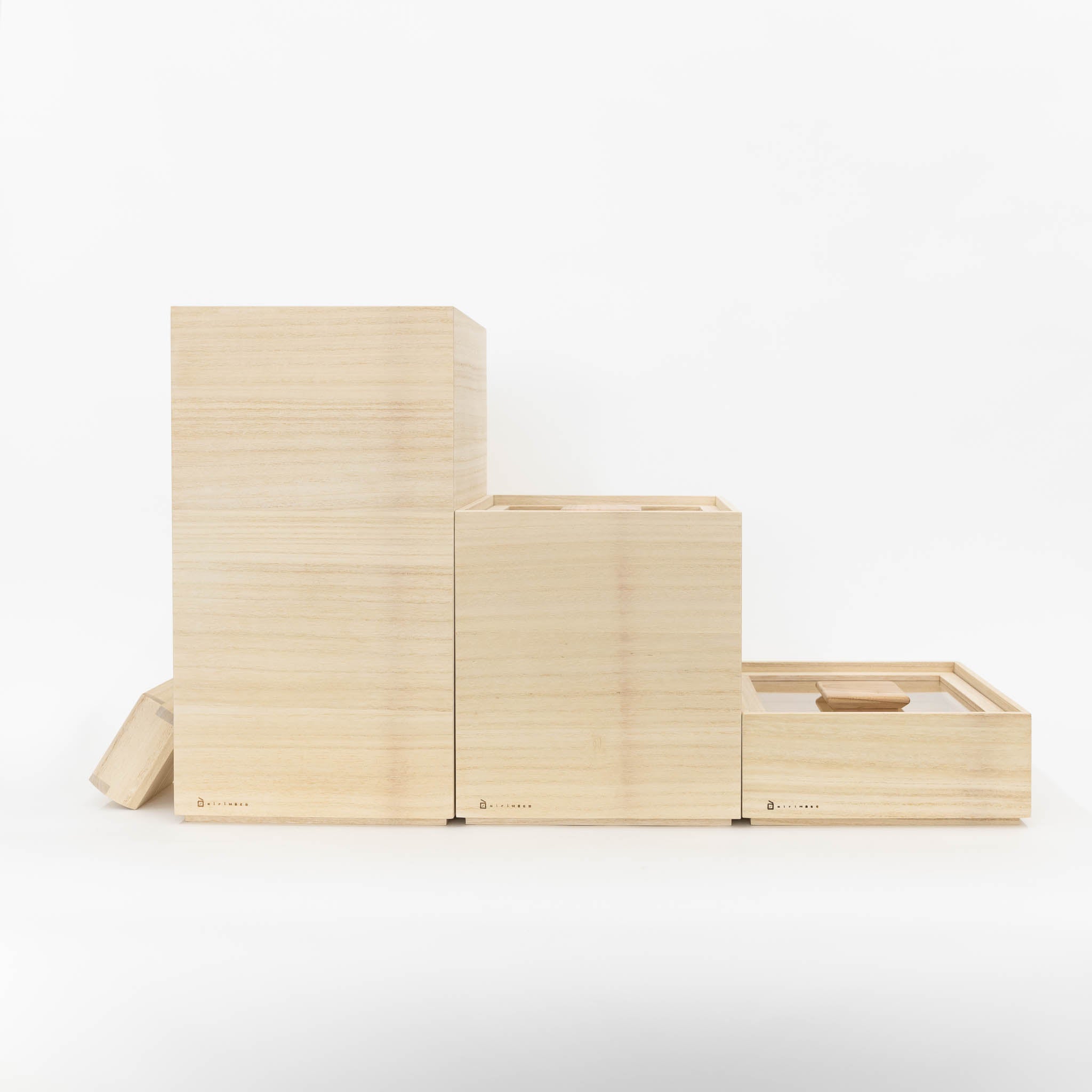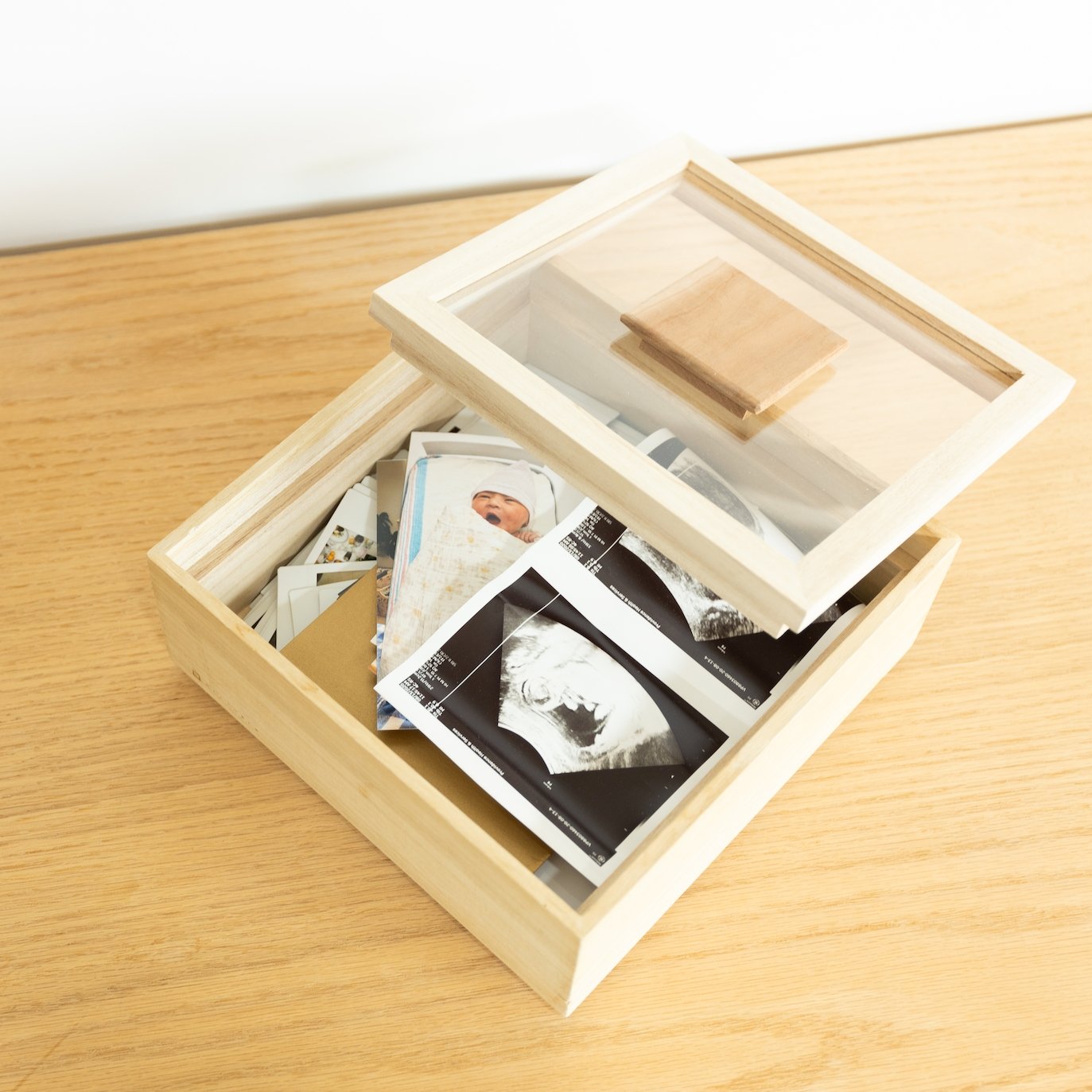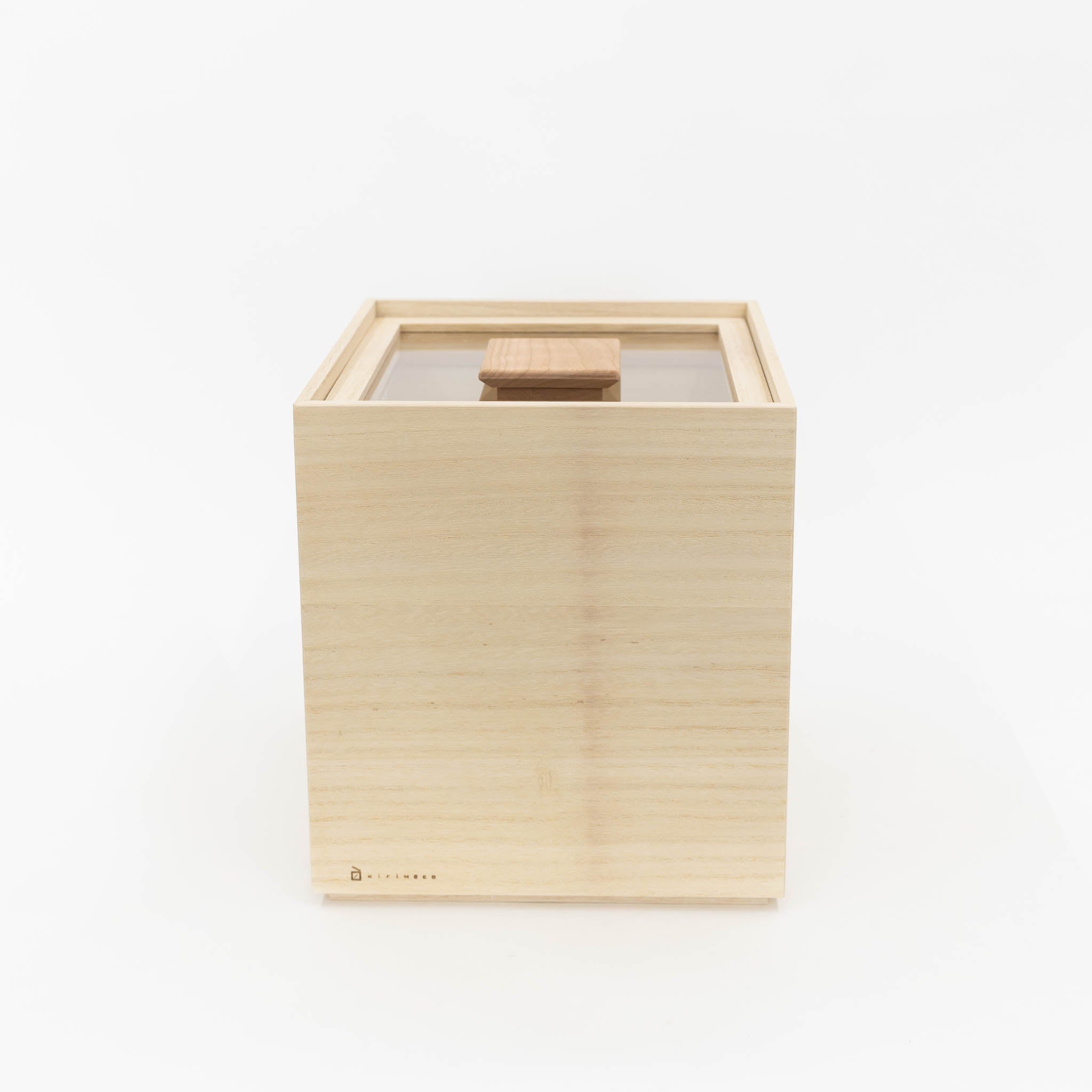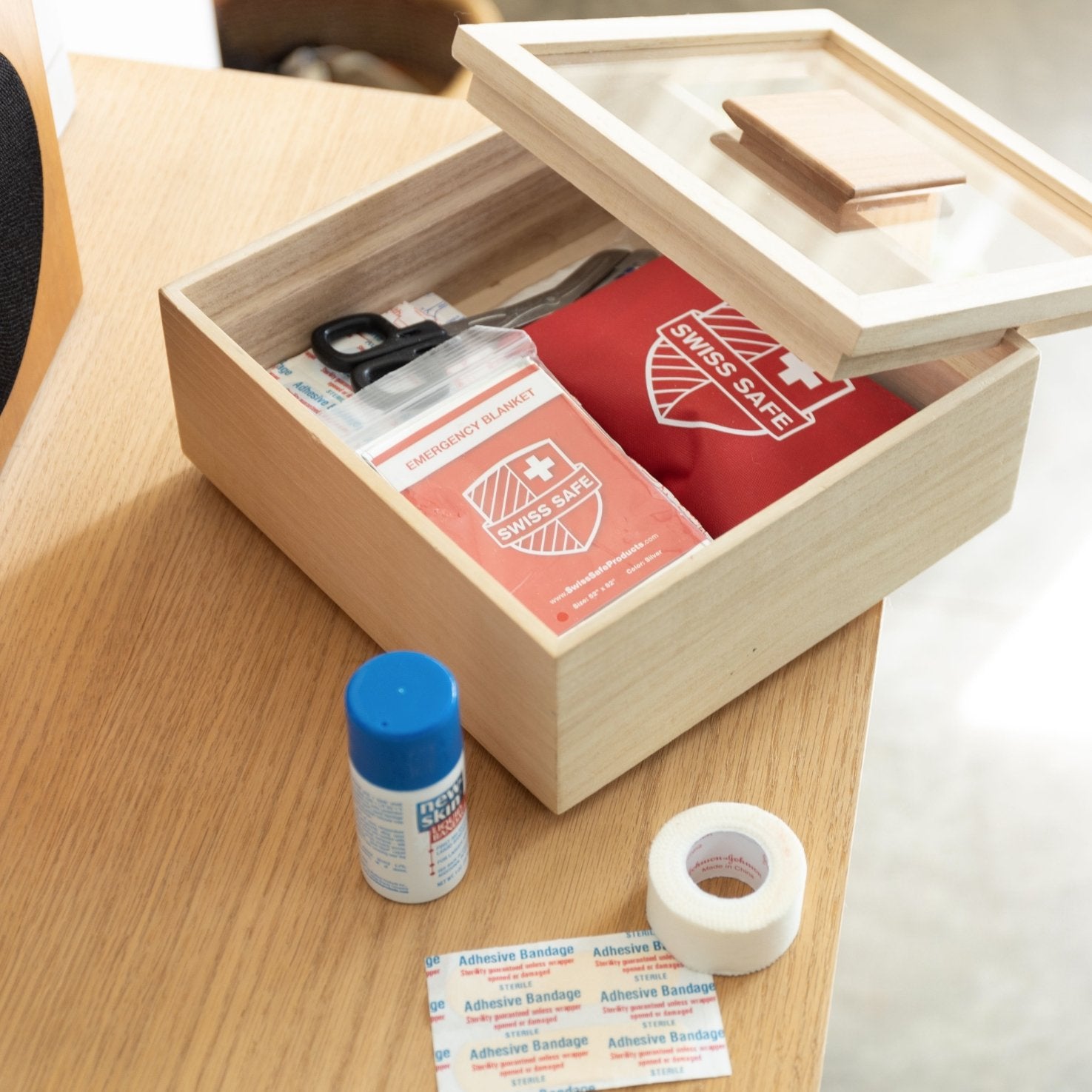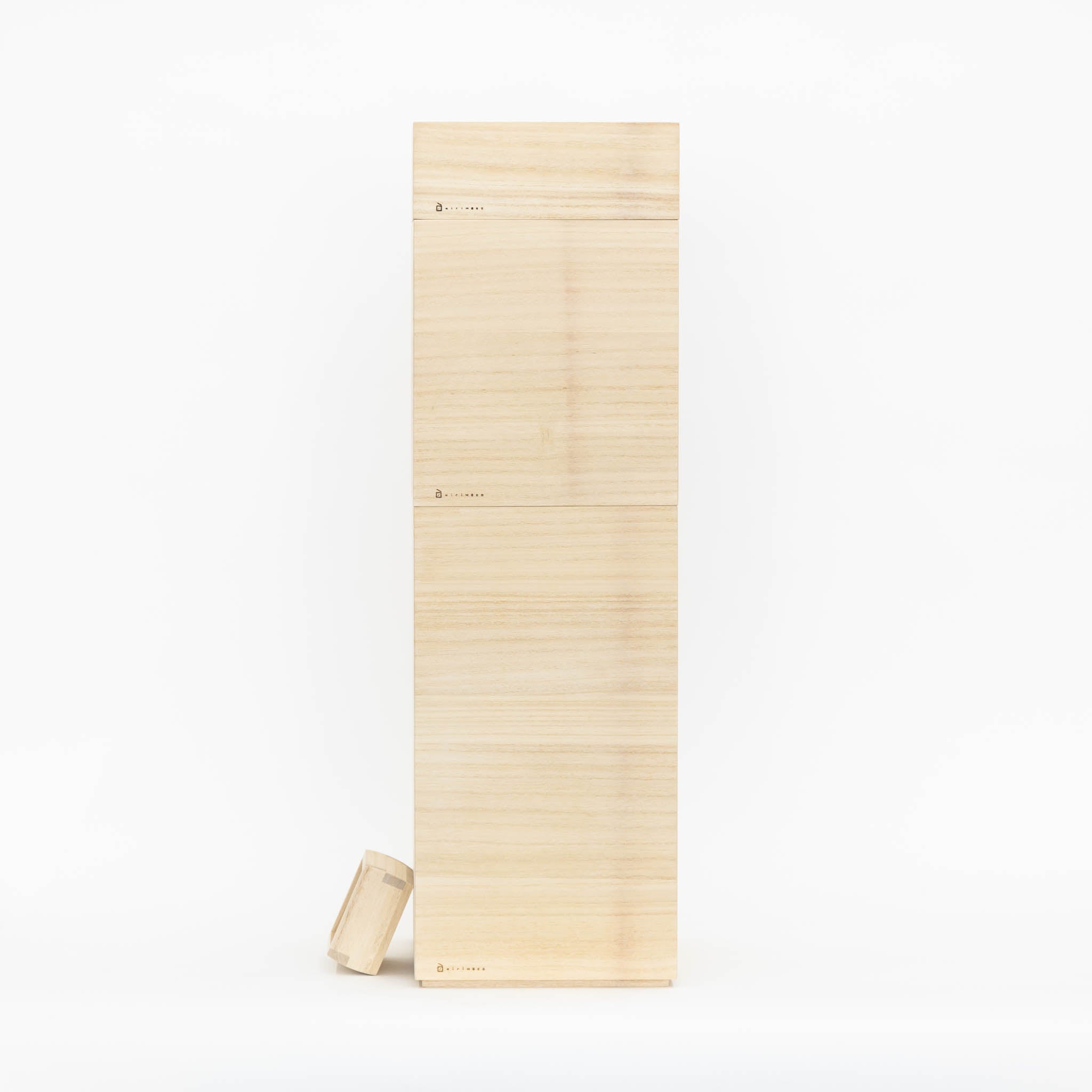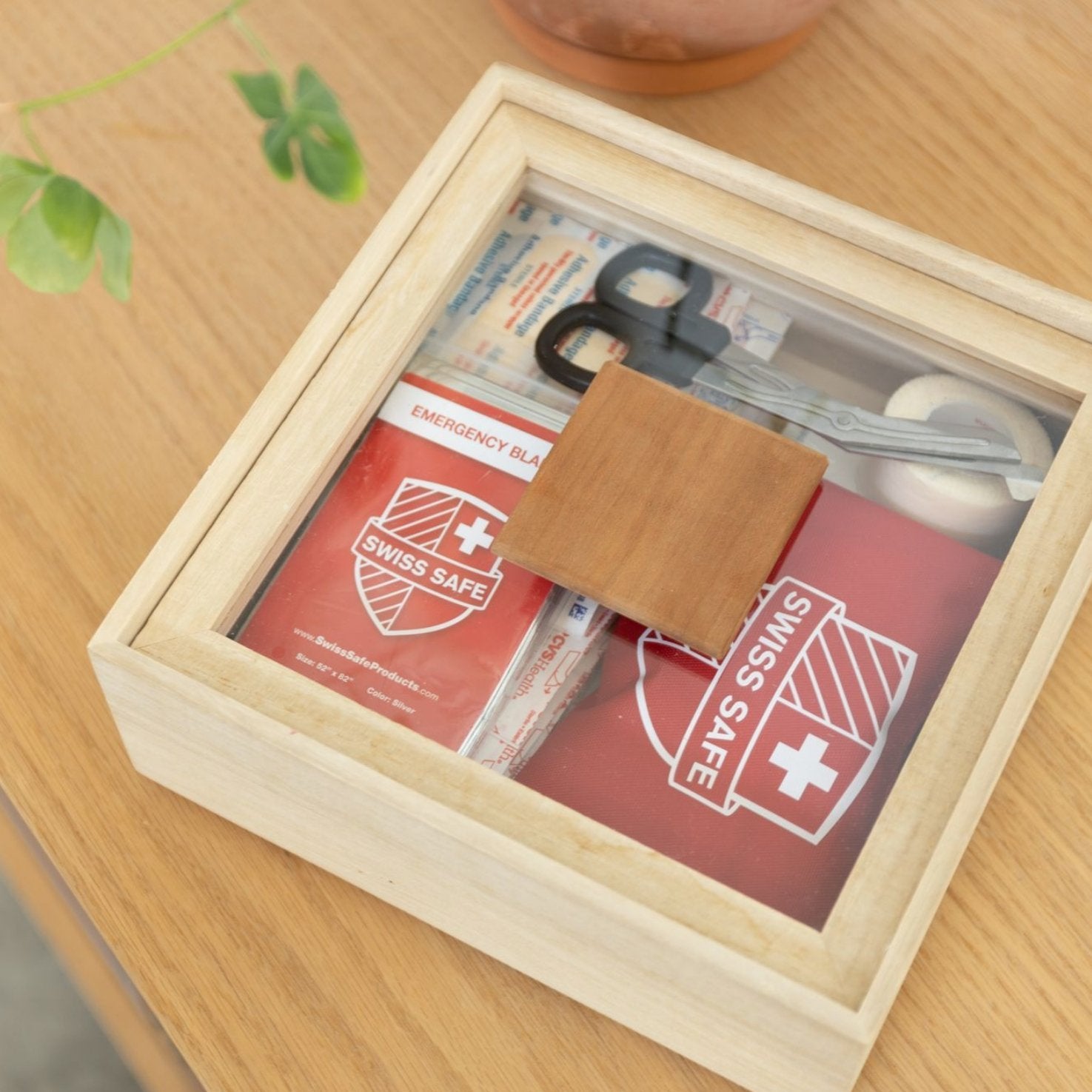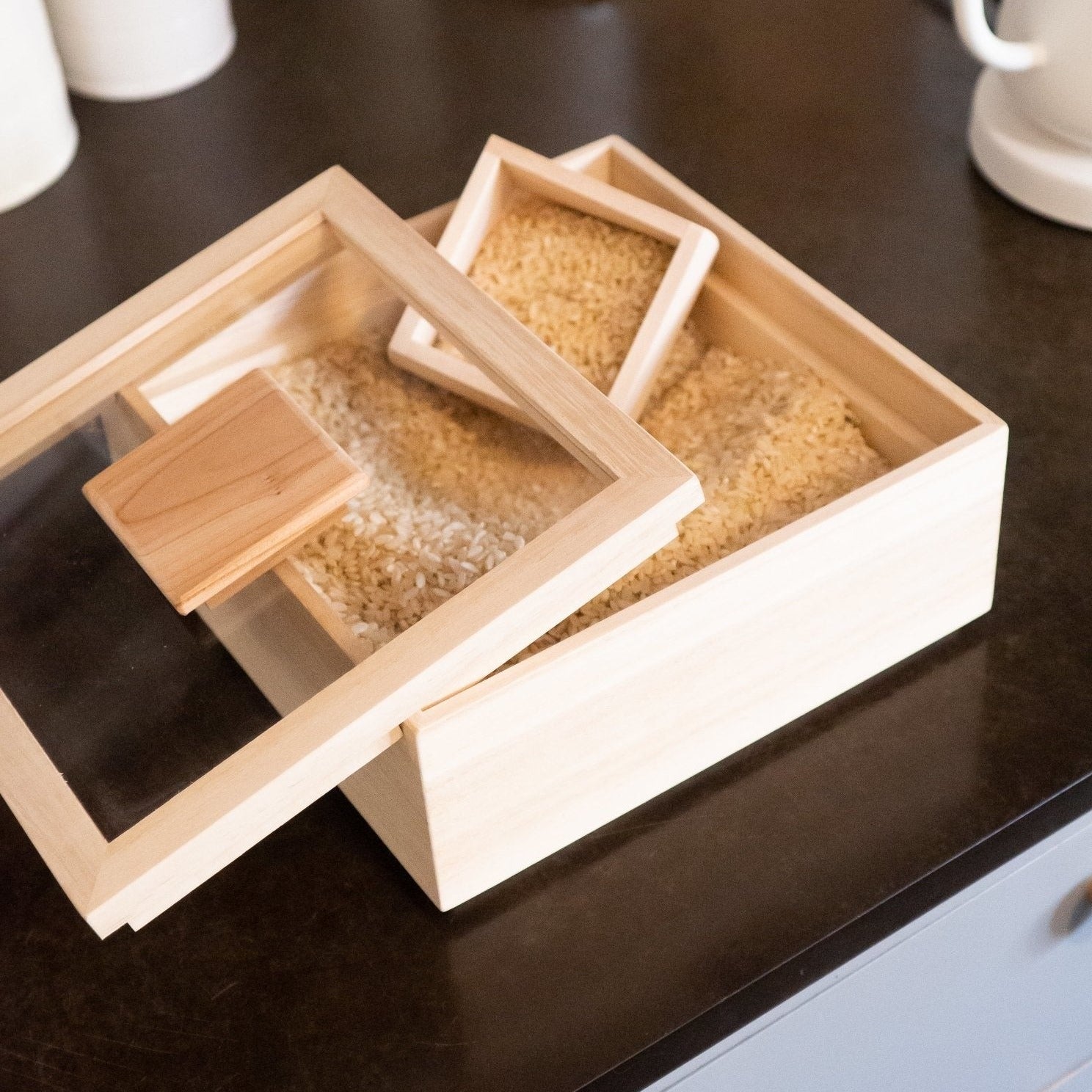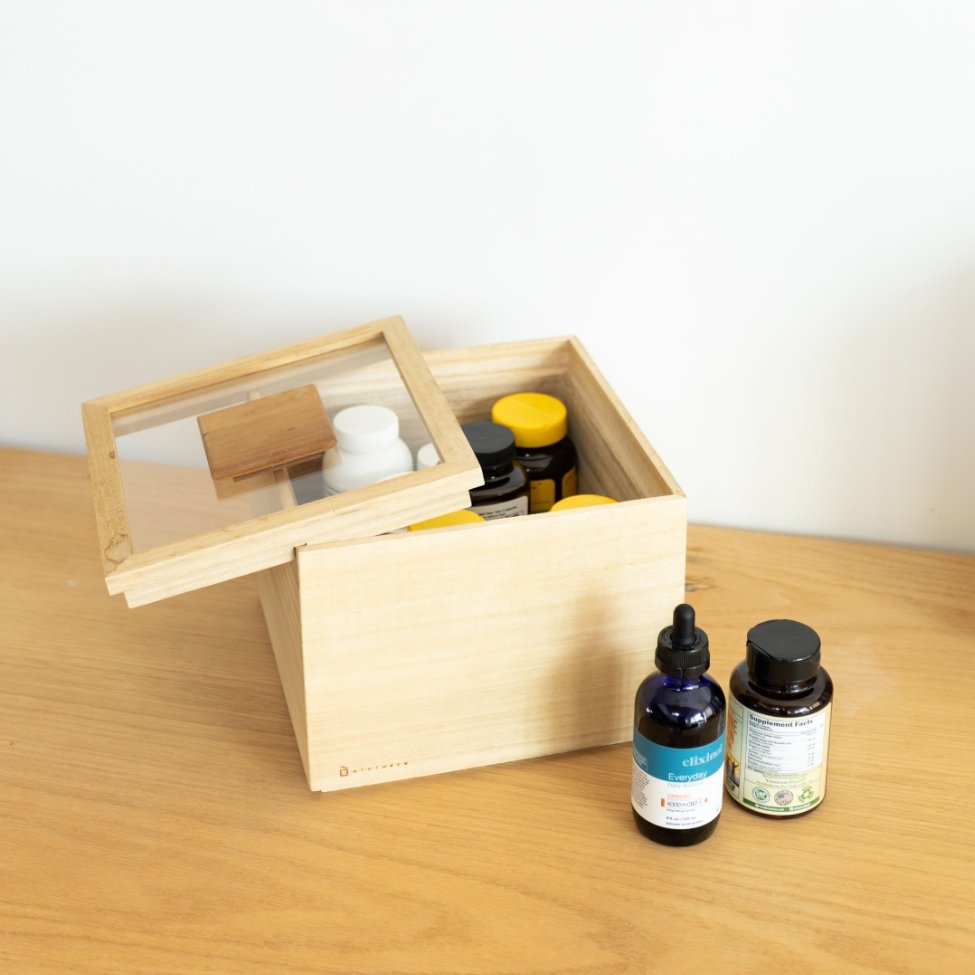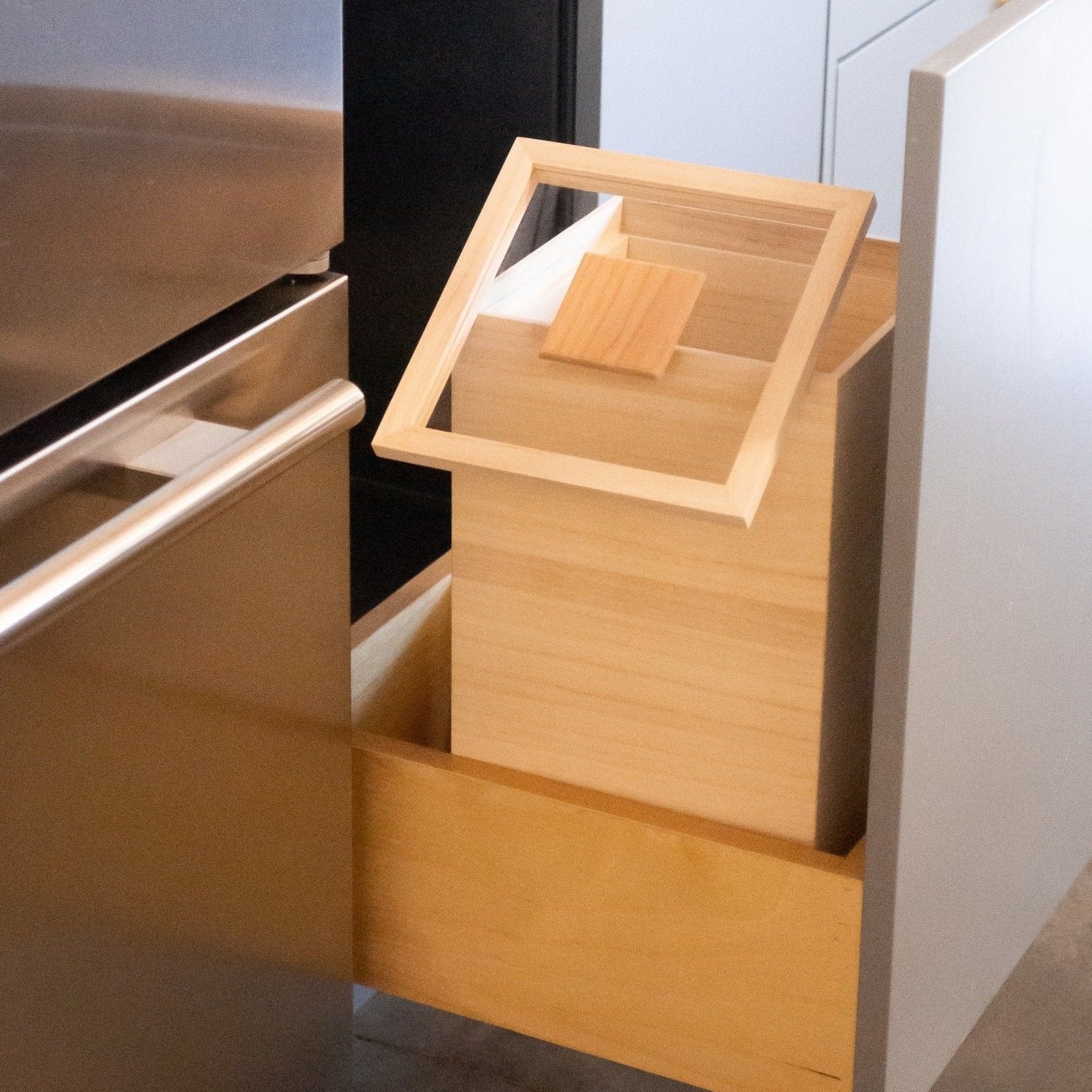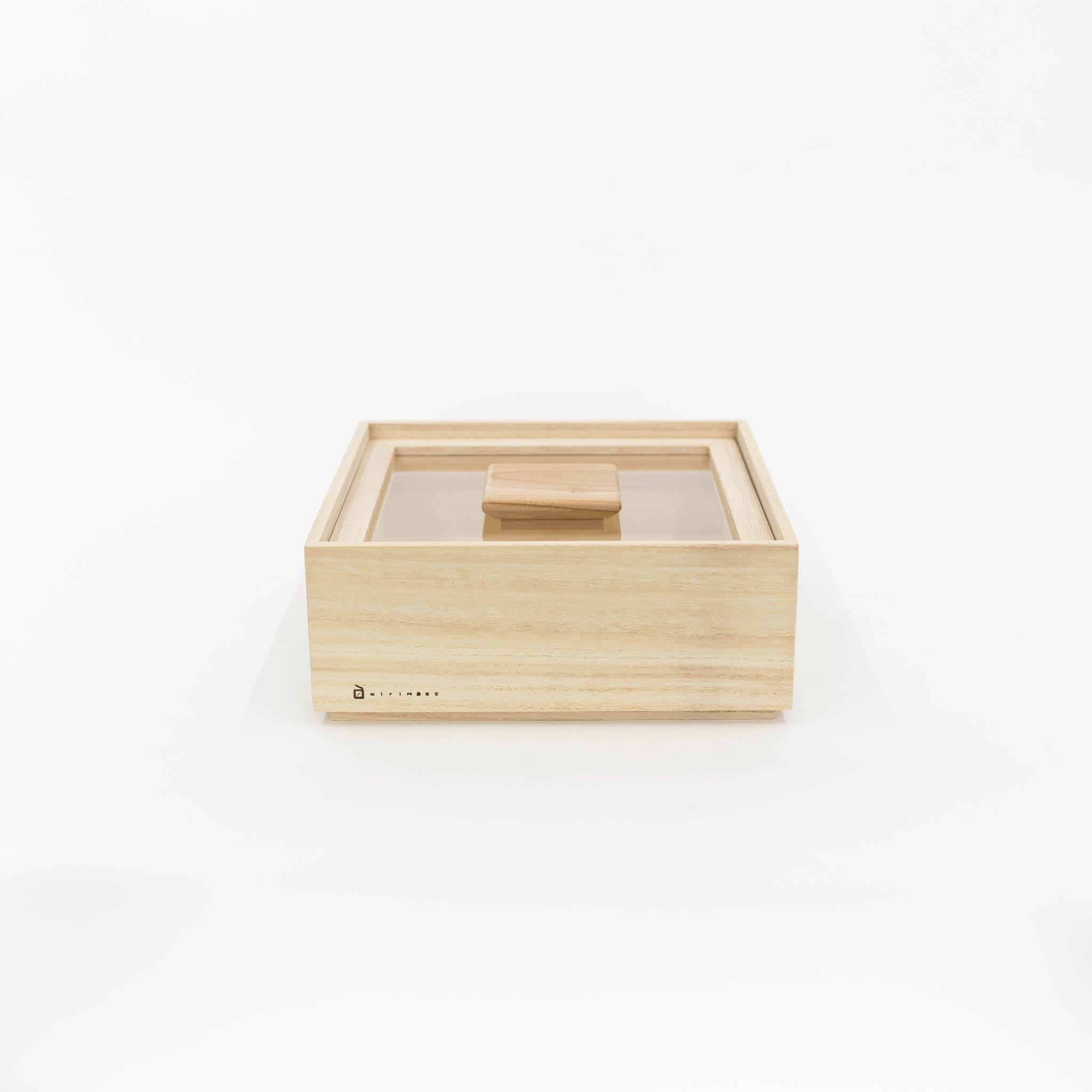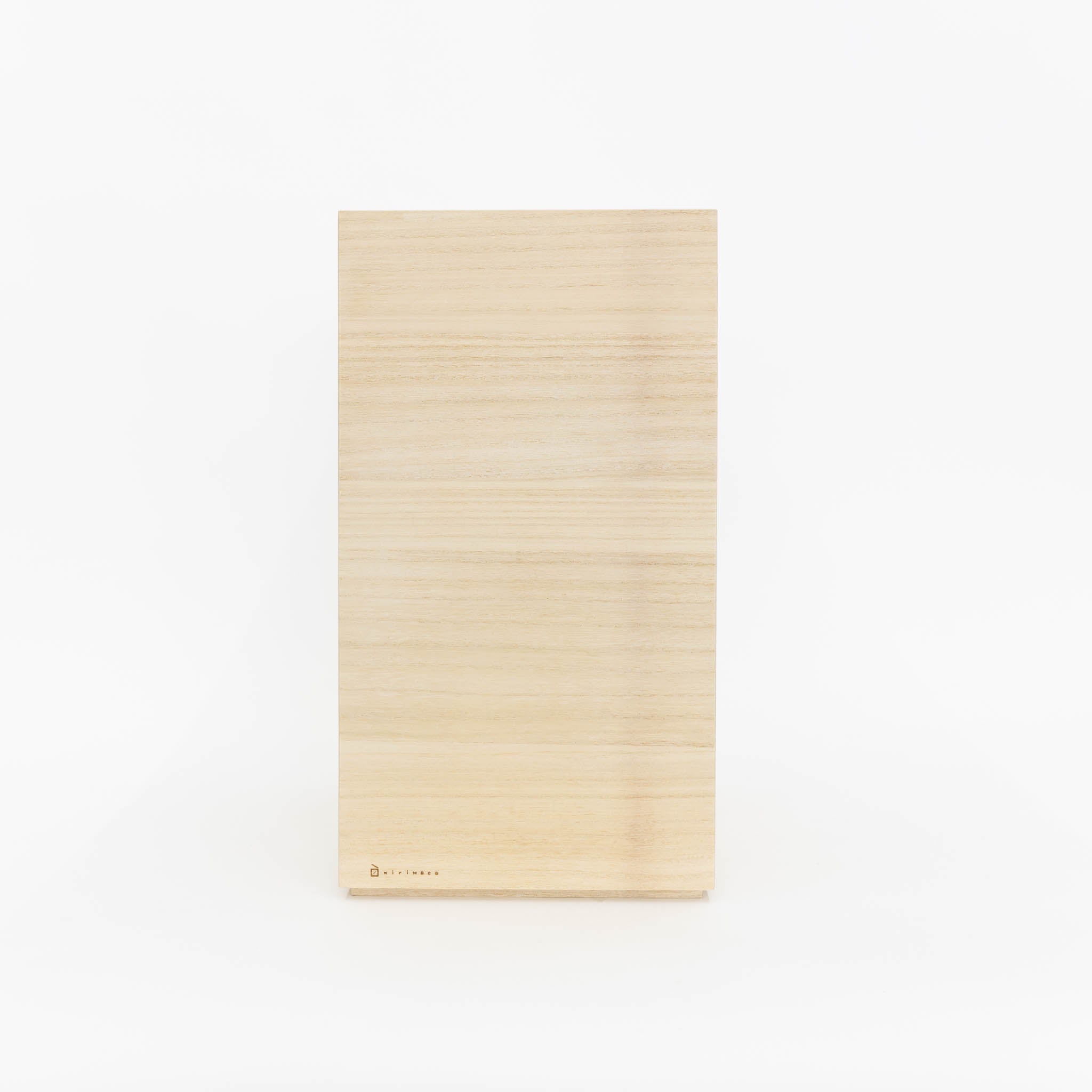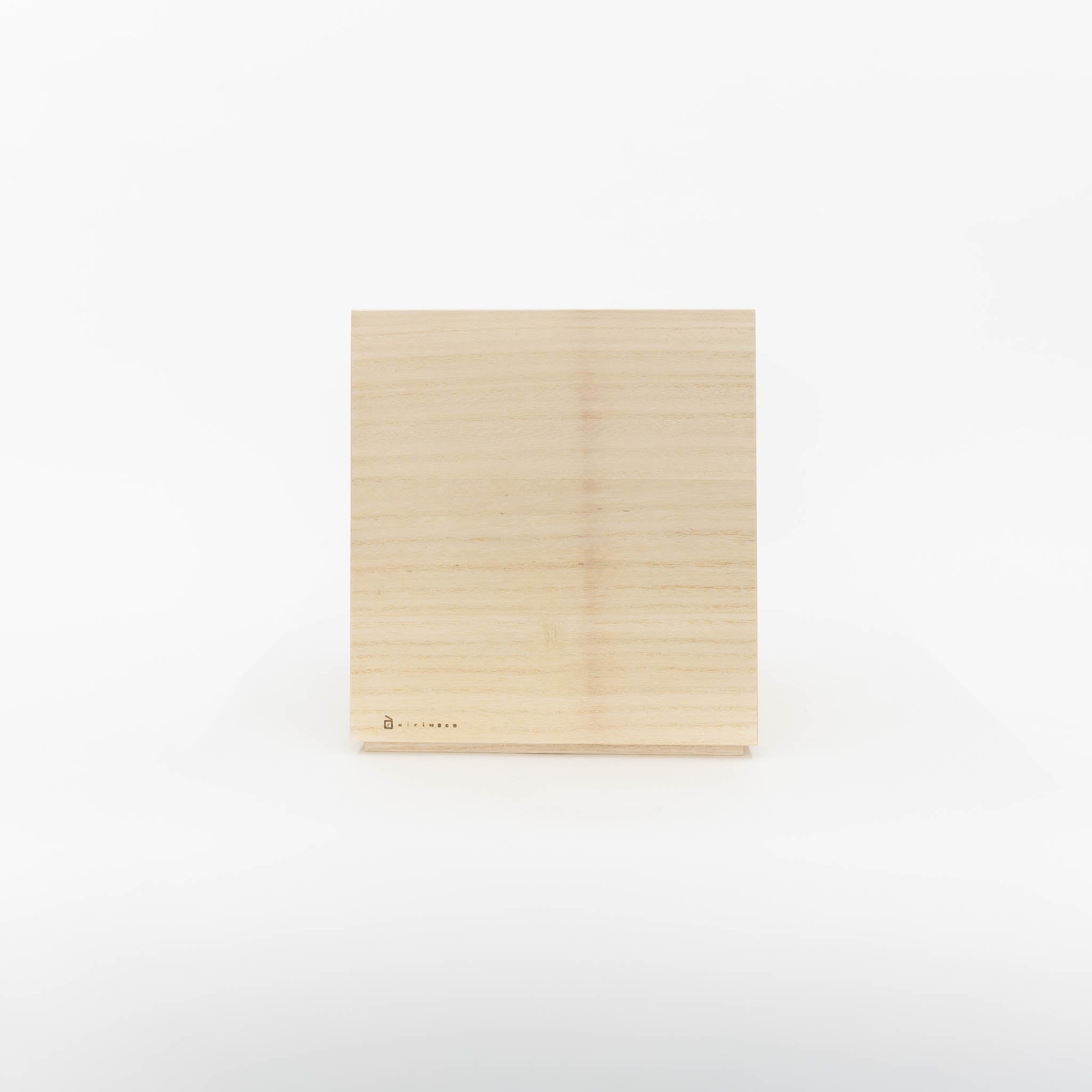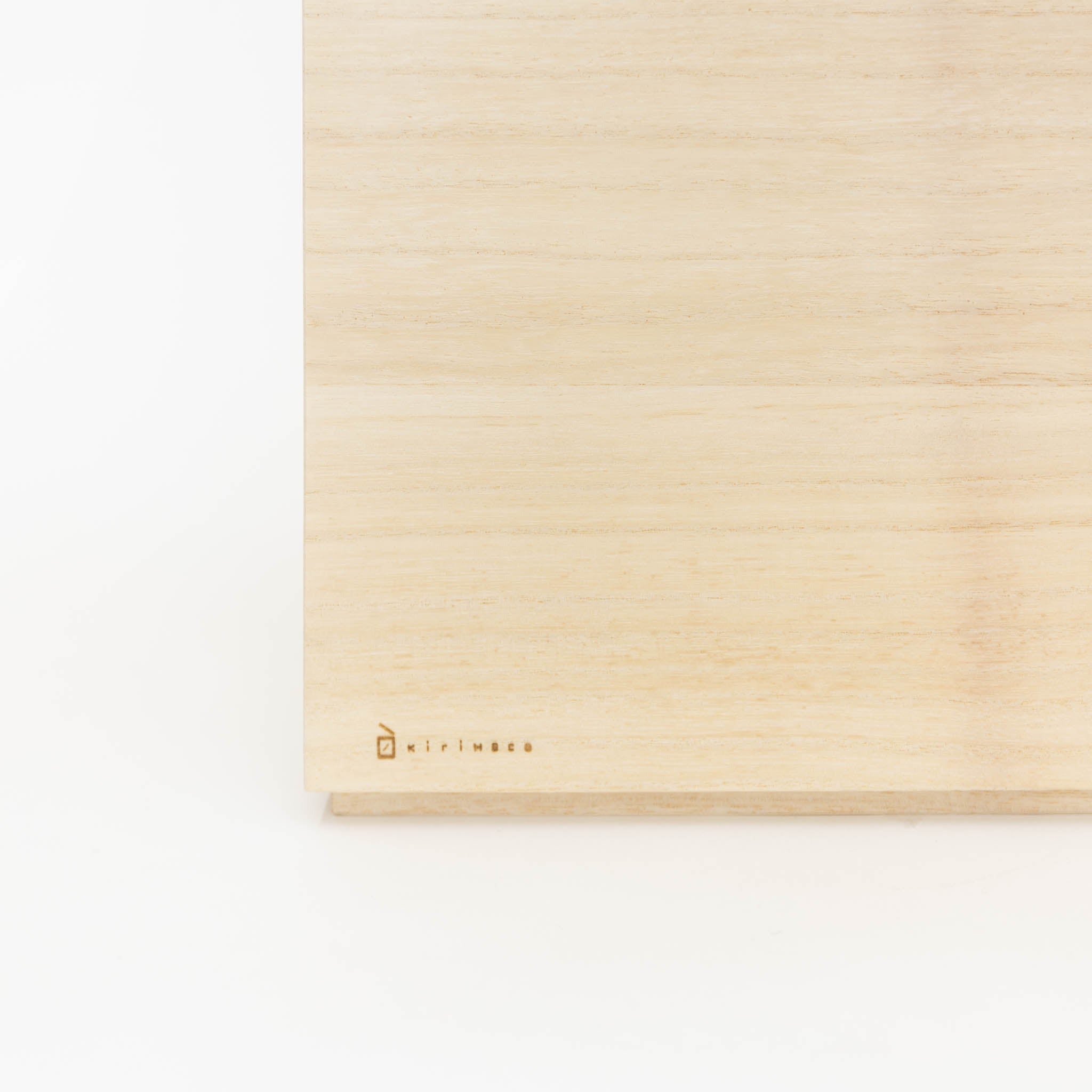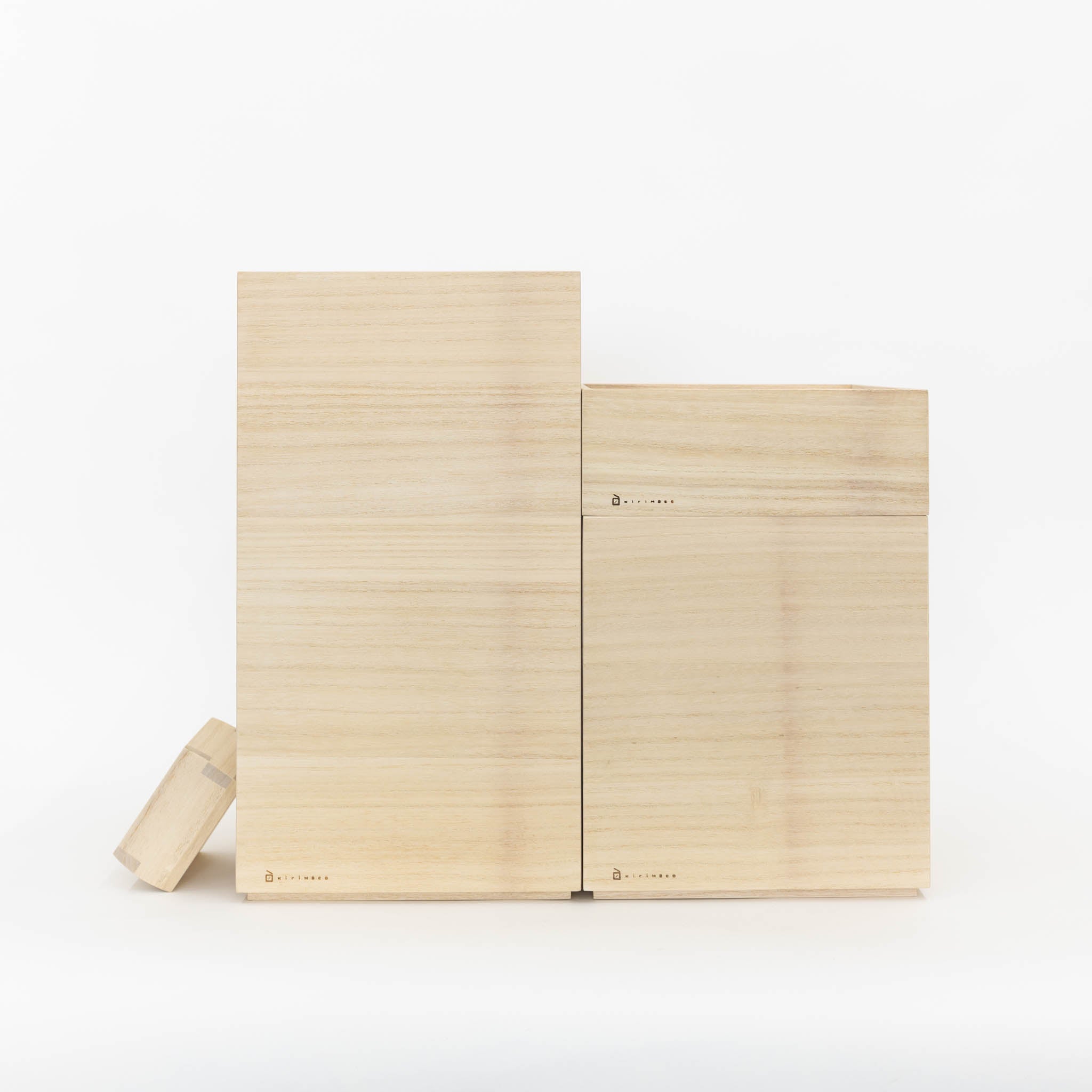 Kiri Wood Organizers (Online Exclusive Item!)
This is an Online Exclusive item. Please allow at 1-2 weeks to process and ship out. Online Exclusive items are final sale. If you purchase an Online Exclusive item with other regular items, please know this may delay your whole order for 1-2 weeks.
Description:
For centuries, Japanese chests and boxes holding family valuables were almost exclusively made from kiri wood.  This was due to the wood's remarkable natural properties, including an ability to resist insects, humidity and even fire.  While these stackable Kiri wood containers can hold a variety of items including supplements, photographs, jewelry or tea, they were originally designed to store uncooked rice.  With a clean and minimalist aesthetic, these containers keep the rice fresh and free of contaminants, and includes a magnetically attached wooden scoop underneath the lid to dish out your chosen grain.
Measurements:
1 kg (2.2 lbs) - 3.5''H x 8.5''W x 8.5'' L
3 kg (6.6 lbs

)
 (regular item!) - 6.5'' H x 8.5''W x 8.5''L
5 kg (11 lbs) - 9.5'' H x 8.5'' W x 8.5'' L
10 kg (22 lbs) - 15.5''H x 8.5''W x 8.5''L
History: 

Kiri wood has been used since the Edo period for making "kiribako" (kiri boxes). This simple and stack-able rice bin is made by Masuda Kiribako, a specialist shop founded in 1929. They specialize in making boxes like this one without the use of nails or screws. 
Materials:
Paulownia wood
Variation: 
Due to the nature of the material and the wood grain of the natural wood, there are slight variations from box to box. 
Care Instructions:
Not Dishwasher or Microwave Safe. Wipe with light damp cloth to clean and air dry.
Online Exclusive items are final sale. 
Share