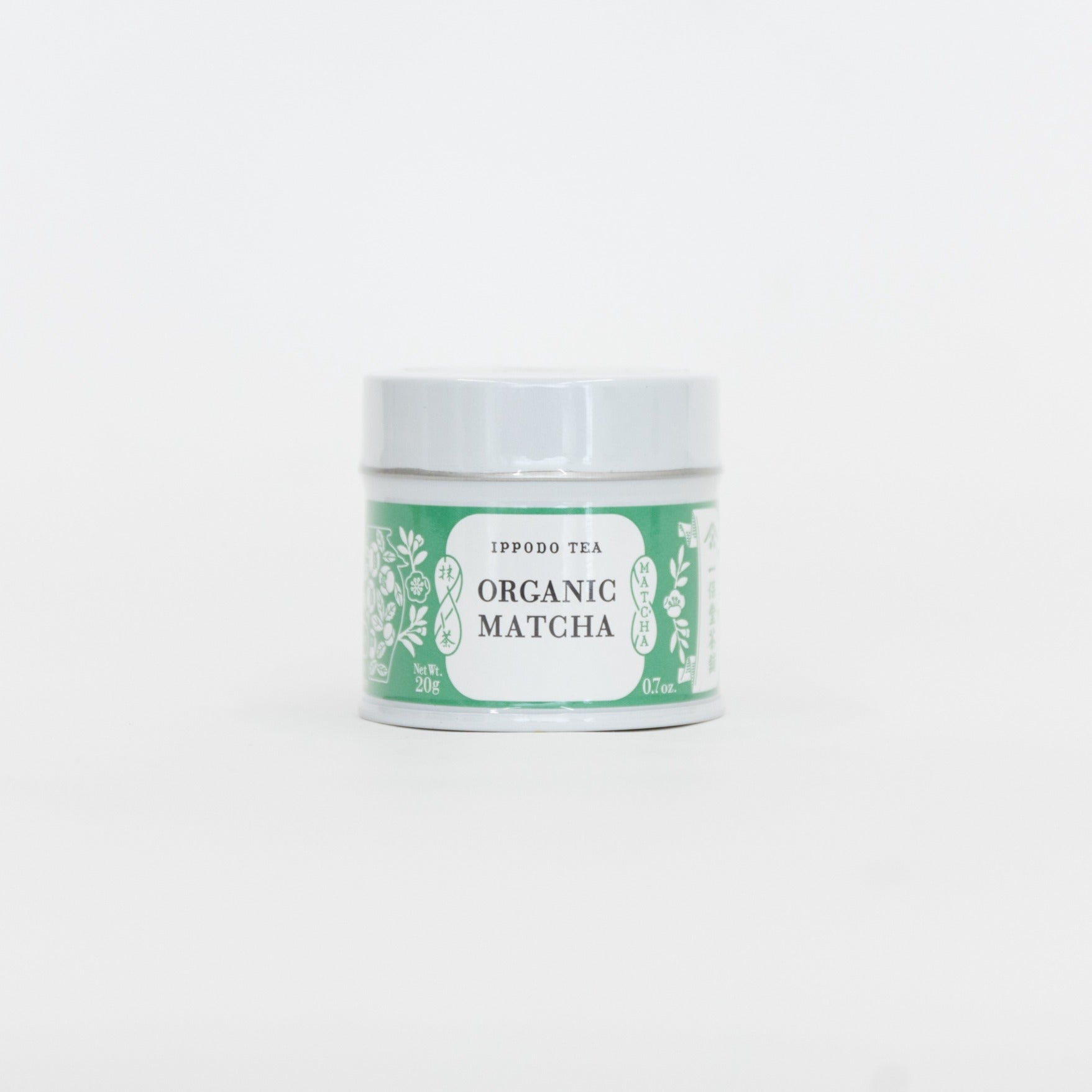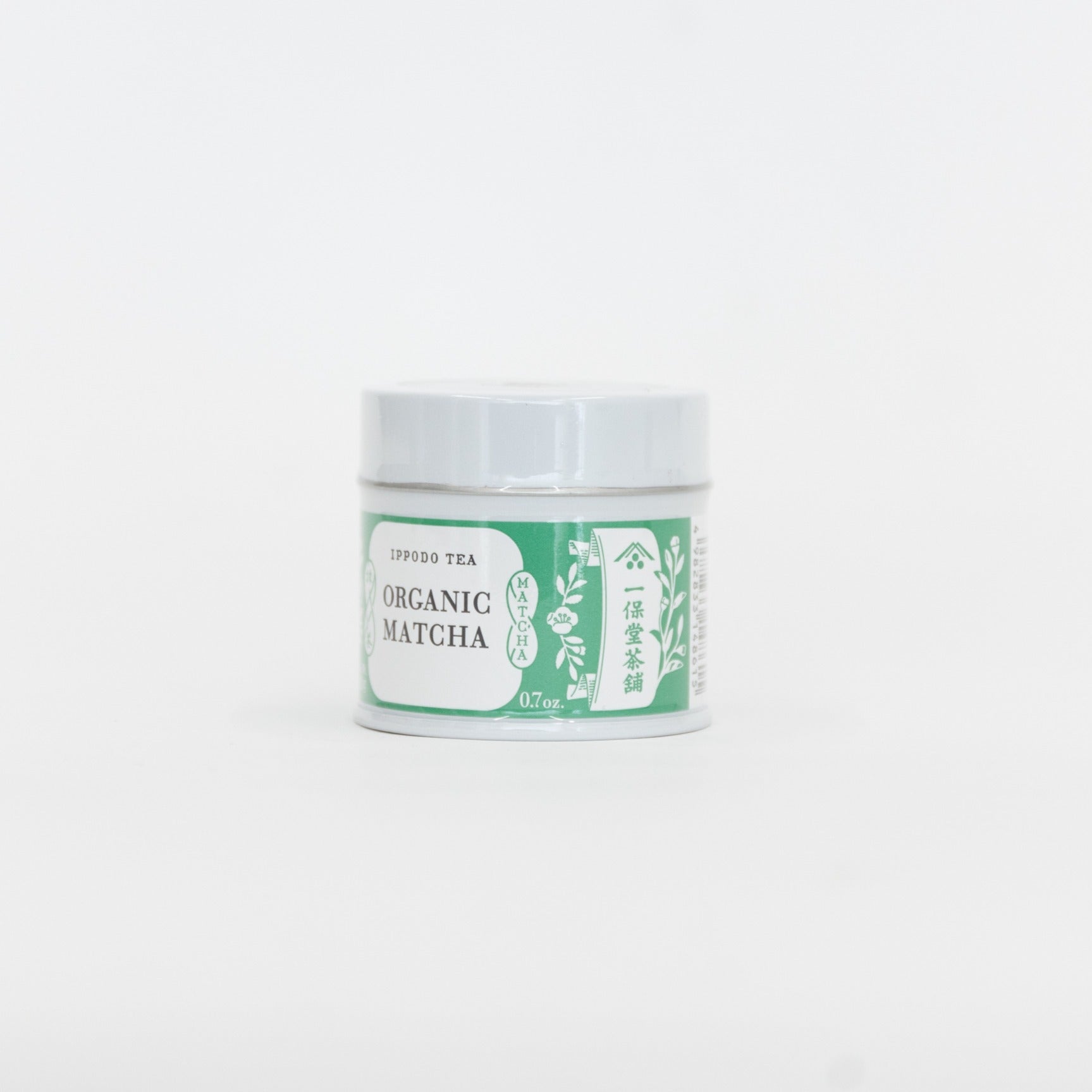 Ippodo Organic Matcha Can 20g
Description:
Crafted in Kyoto, Ippodo's organic matcha tea holds the prestigious certification from the Japan Agricultural Standard (JAS), a recognition also acknowledged by the USDA as an equivalent to its own organic certification. Ippodo's organic matcha boasts a crisp, astringent character that makes it a beautiful pairing with sweets during teatime, or alternatively, infused with milk for your daily matcha latte. Designed for everyday enjoyment, this tea brings a carefree touch to your daily matcha ritual.

Measurements:
2.1'' D x 2.1'' H
0.7 oz (20g)

History: 
For more than three centuries, Ippodo Tea has been considered the foremost authority on Japanese green tea, tracing its roots to the lush fields of Kyoto and its surrounding landscapes. The region's mild climate, enriched soil, and harmonious balance of sunlight and rain collectively create an optimal environment for cultivating extraordinary tea with an unmatched spectrum of flavors.  Established in 1717 as a family-run Japanese tea company, Ippodo has faithfully preserved a legacy of aromatic, well-balanced teas that delivers an authentic and delightful experience for tea enthusiasts worldwide with every cup.

Materials:
Organic matcha
Variation: 
NA
Care Instructions:
Scoop 1 teaspoon of sifted matcha into a wide rimmed tea bowl.  Add 2 oz of hot water (176°F) and whisk vigorously for 15 seconds in an "M" shape against the side of th bowl.  Drink immediately.
Share