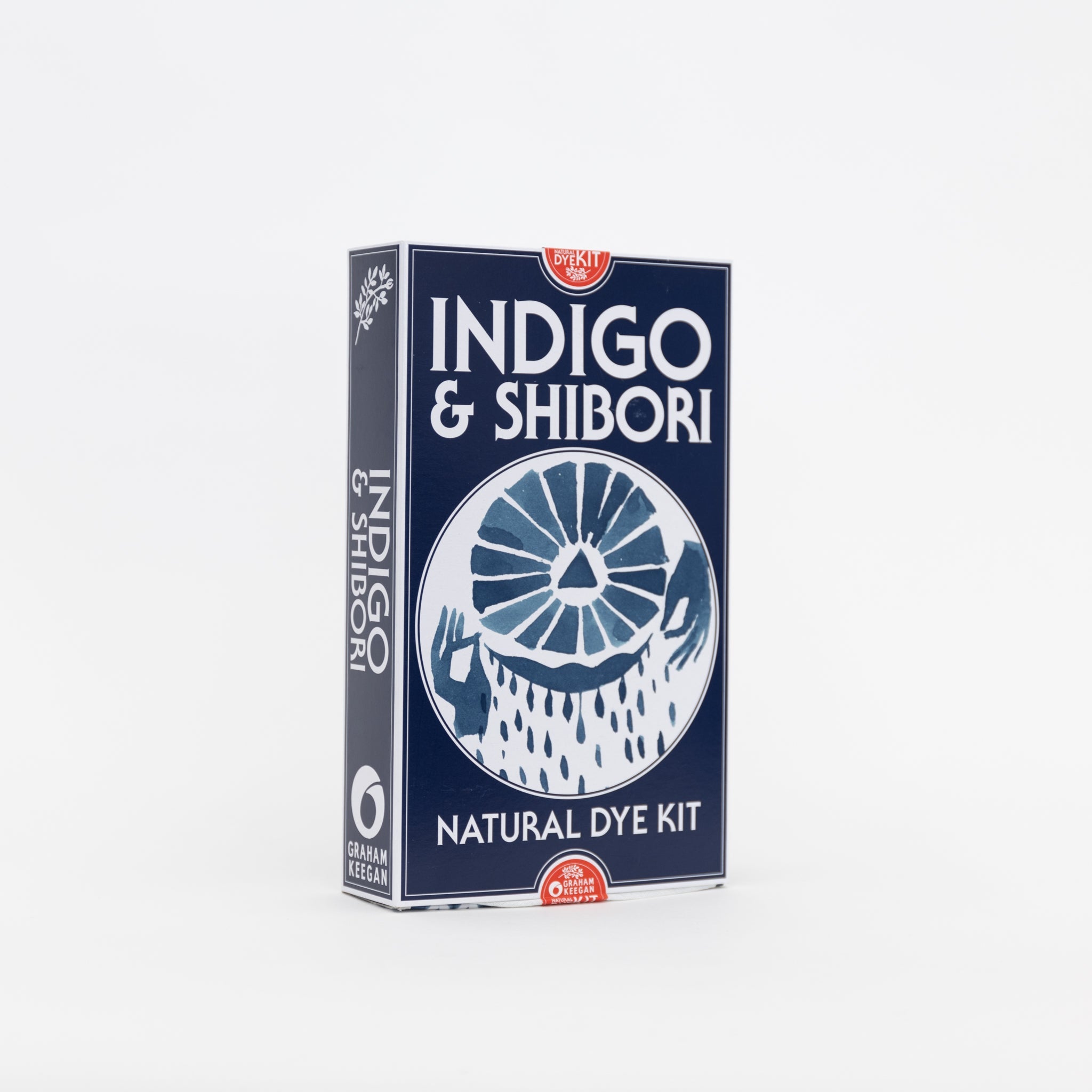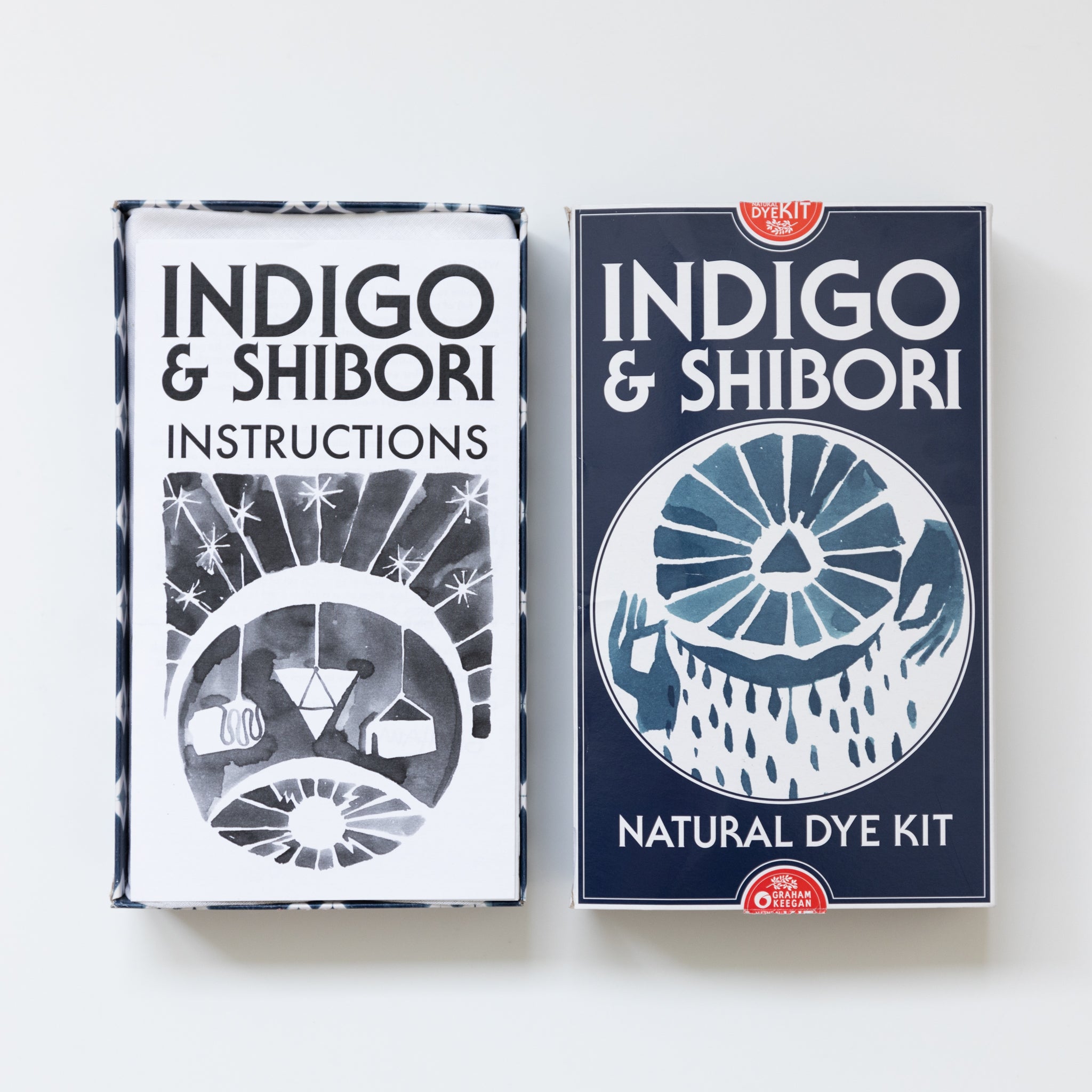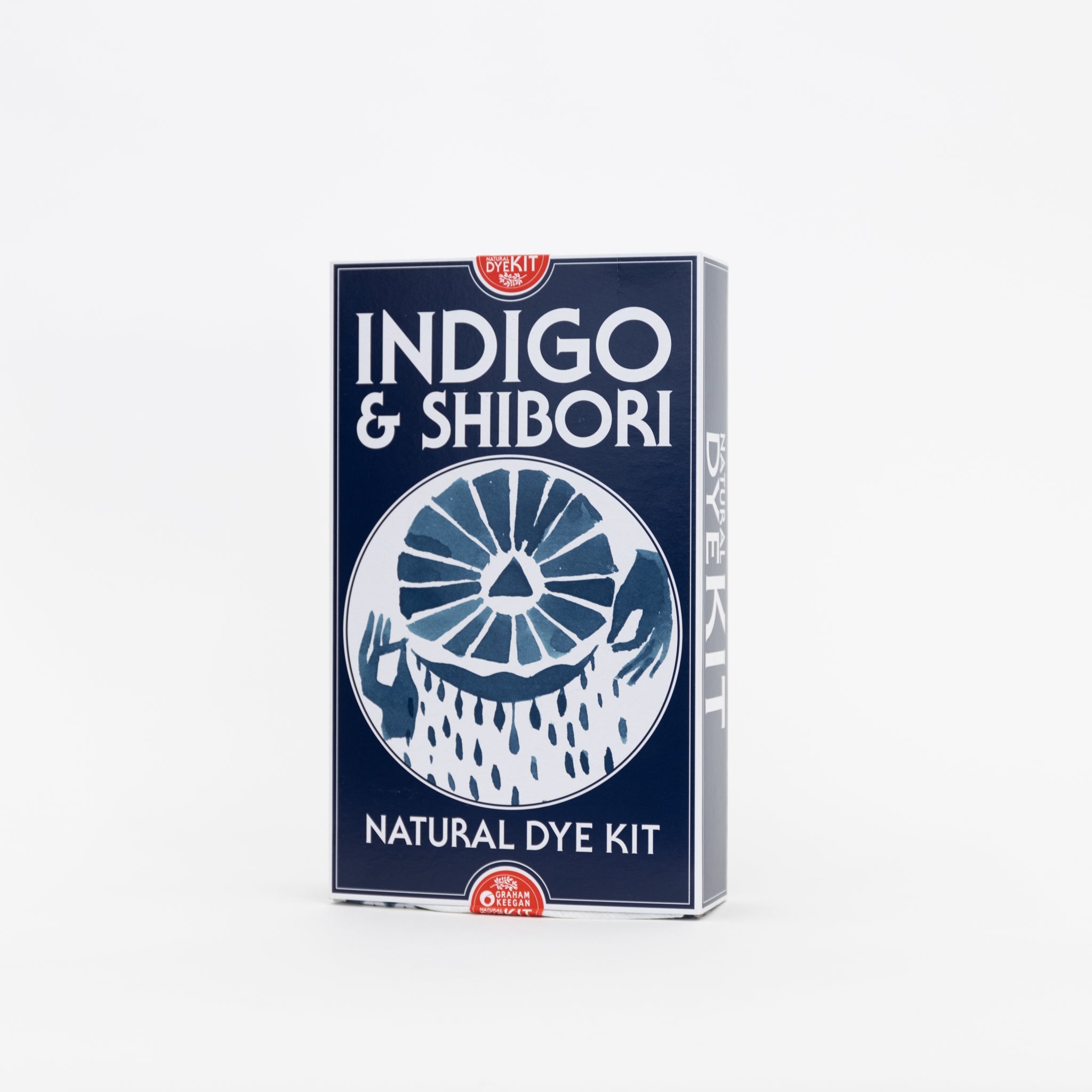 Indigo and Shibori Natural Dye Kit
"Much of the joy of dyeing comes from the wonder of seeing a color emerge from a dye vat for the first time. Without having a sense of expectation or understanding, the process is magical and surprising. Plus, you get to create a beautiful piece of fabric." - Graham Keegan
Description:
This all-inclusive natural indigo dye kit contains everything required to craft a collection of enduring, patterned designs on plant-based fabrics. Carefully curated using only top-quality materials and tools, this six-piece set is perfect for both novice and intermediate dyers (please keep out of reach from children without adult supervision). May this easy-to-use kit ignite your creativity and encourage you to embark on beautiful new projects! 

Measurements:
9.4'' x 6.4'' x 1.8''
5lbs
Cotton bandana inside kit is 21.5'' x 21.5''

History: 
Graham Keegan is a natural-dye expert, teacher. and the creative mind behind the 'Indigo and Shibori Natural Dye Kit'. In addition to providing custom print design services, Keegan has a line of apparel, bags and accessories, each hand dyed and constructed at his shop in Silver Lake, California. 

Materials:
Each 6-piece kit includes:
1. Naturally derived indigo pigment, 2. All necessary activation and setting agents, 3. Protective gloves, 4. A blank cotton gauze bandana, 5. Wood clamps and cotton cord, 6. Illustrated instructions
WARNING:
This kit contains indigotin, calcium hydroxide, iron sulfate and citric acid which can be harmful if used improperly and/or ingested.  Please follow all included instructions carefully, and keep out of reach of children.  Adult supervision required.
Variation: 
Each kit will require you to gather two 5-gallon bucket: one for dyeing, one for rinsing.  As well as a long mixing stick and supply of hot water
Care Instructions:
Please read the included instructions carefully before starting your project.
For optimal outcomes, it is recommended to utilize only plant-based fabrics.  Prior to dyeing, ensure your vat is prepared, and allow it to mature for a full 24 hours.  The vat will remain viable for weeks; simply give it a good stir and revisit as needed.  
This 6-piece kit can effectively dye up to 5 lbs of fabric or roughly a dozen garments, with the actual amount depending on the desired coverage and shade.  
Returns must be made within 2 weeks in original, unused condition with all packaging for either 1. Store credit for the full amount or 2. Refund - minus a 20% restocking fee.
Tortoise does not cover the cost of return shipping or the cost of re-shipping an exchange
, and the cost of shipping for returns and exchanges is the responsibility of the customer. 
Share