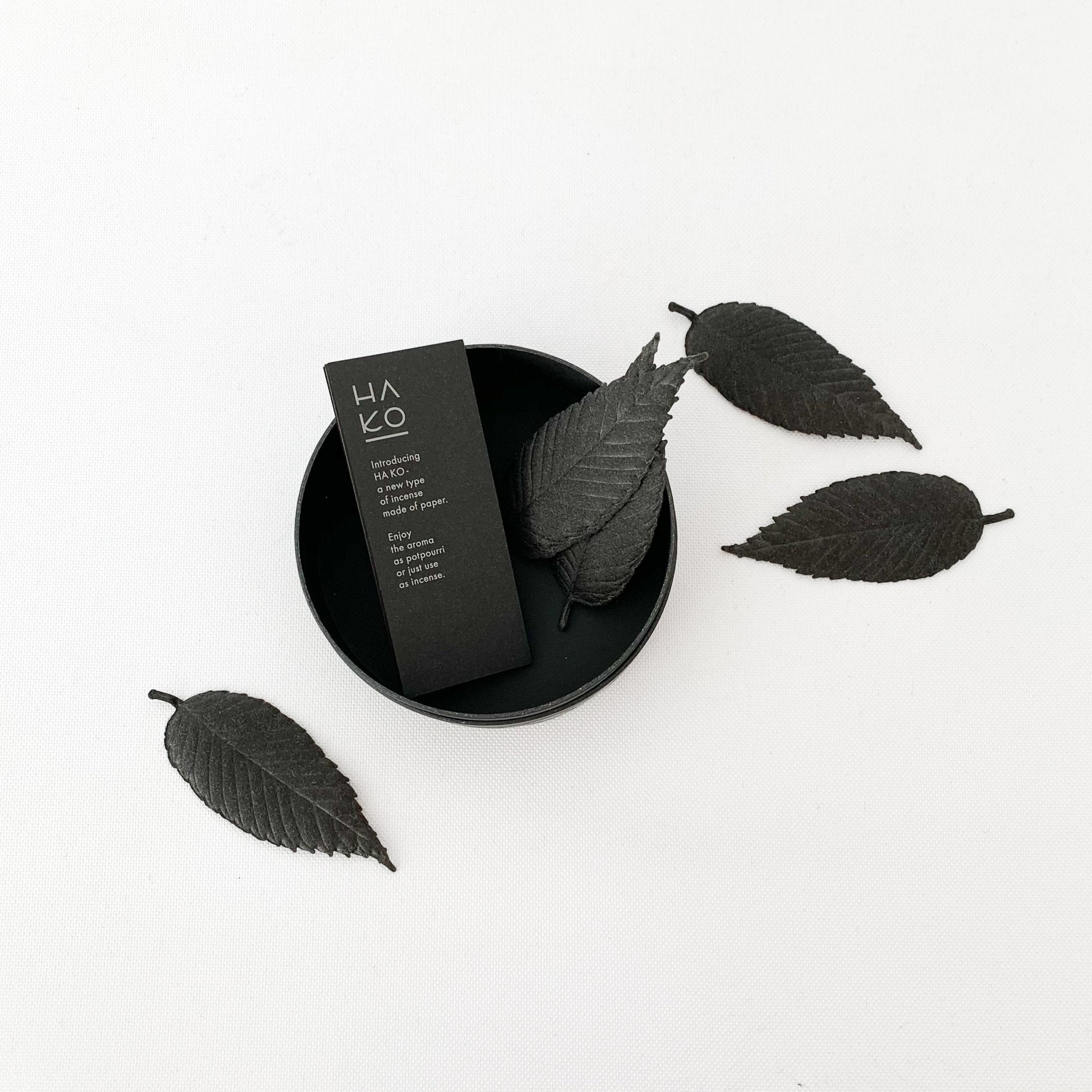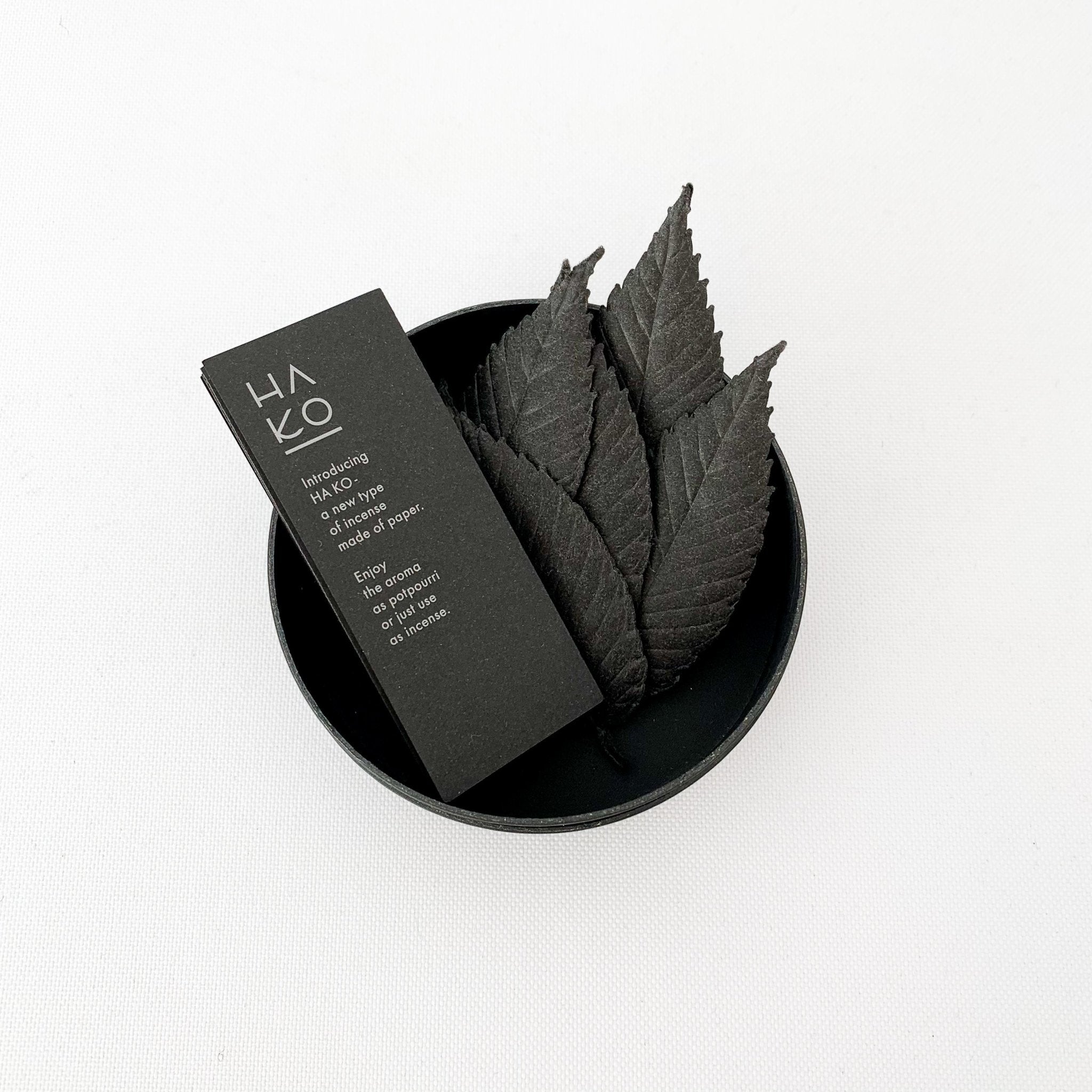 HA KO Paper Incenses - Black
Description:
A new type of incense made of paper. HA KO can be used in two ways. The delicate leaves function as potpourri due to natural essential oils infused throughout the paper. These leaves are very fragrant, and their scent will circulate throughout a room if displayed in a small dish. You can also use the paper leaves as incense. After lighting the leaf, place it on the enclosed non-flammable felt. A subtle scent will permeate throughout the area. HA KO's beautiful containers and unique leaf shape adds a visual layer of enjoyment for an incense lover.
Variation:
Sleep: Infused with lavender and cedar. Normalizes the autonomic nervous system, brings serenity, and supports restful sleep.
Focus: Infused with lemongrass and cloves. Stimulates the mind, raises spirits, and increases concentration.
Relax: Infused with vetiver and cypress. Provides a tranquil forest mood, relieves tension, relaxes heart rate, and calms the mind.

History: 
HA KO is manufactured in the original birthplace of incense, Awaji Island. Awaji Island's year-long mild climate supports the biggest incense production in Japan. HA KO is a project supported by Kunjudo, an incense manufacturing company established in 1893.

Measurement:
4'' x 4'' x 1.5"
Materials: 
Includes sleek black container, six natural essential oil infused paper leaves, and fire resistant felt pad.
Care Instructions:
Be sure to use a non-flammable plate to place the non-flammable felt pad upon. Please do not leave the room or fall asleep while the HA KO leaf is still burning. Scent will last approximately three months as potpourri, or 5-7 minutes when burned.


Returns must be made within 2 weeks in original, unused condition with all packaging for either 1. Store credit for the full amount or 2. Refund - minus a 20% restocking fee.
Tortoise does not cover the cost of return shipping or the cost of re-shipping an exchange
, and the cost of shipping for returns and exchanges is the responsibility of the customer. 
Share