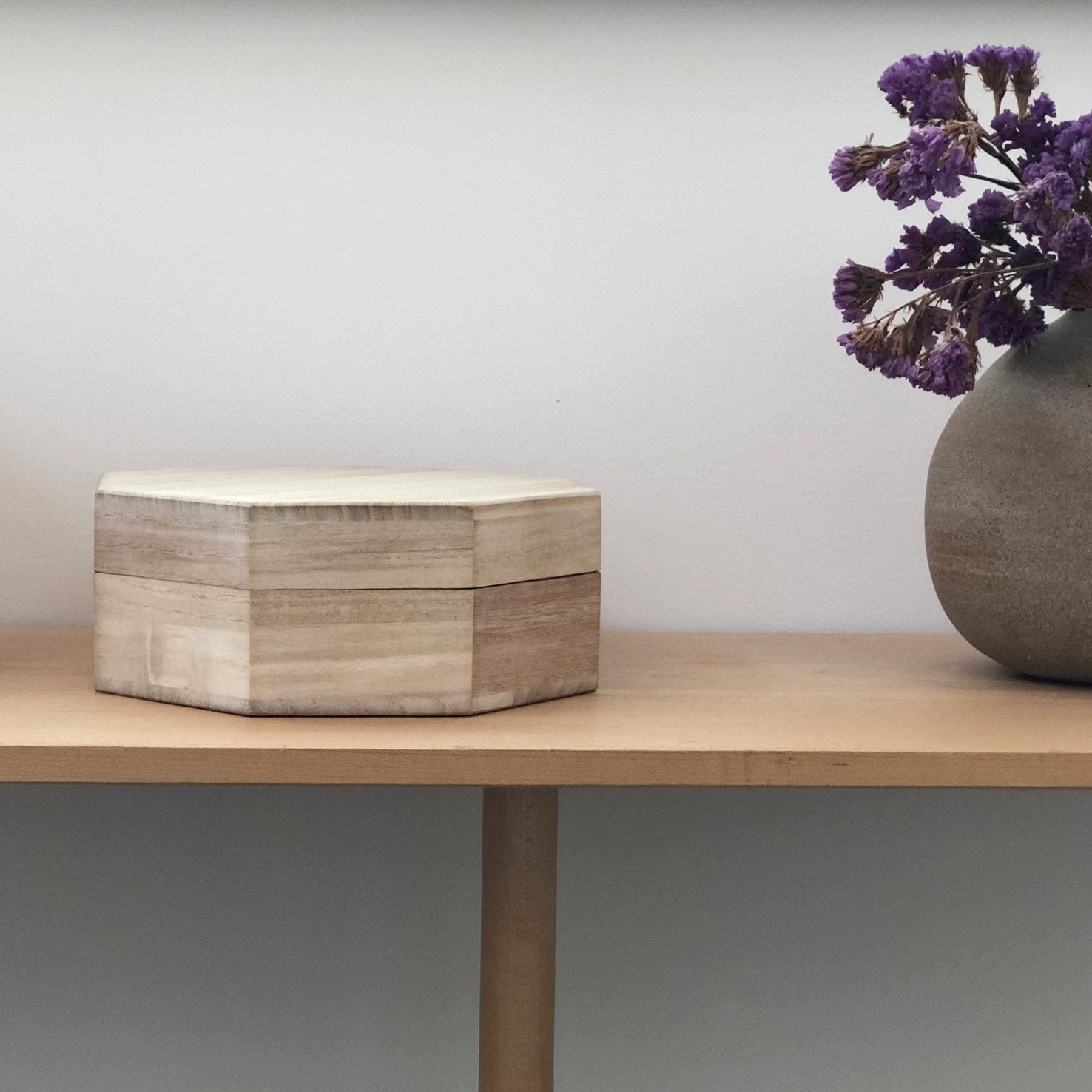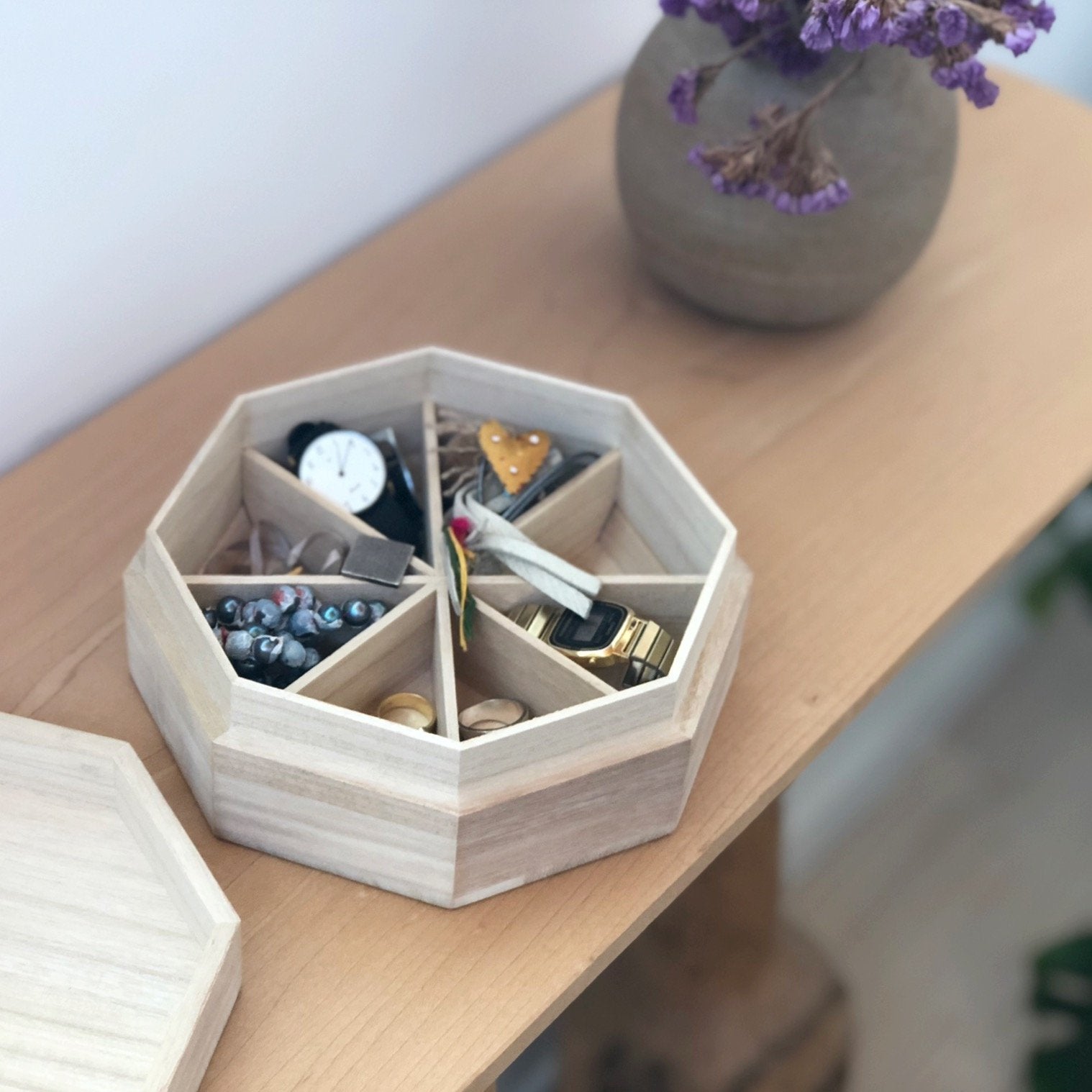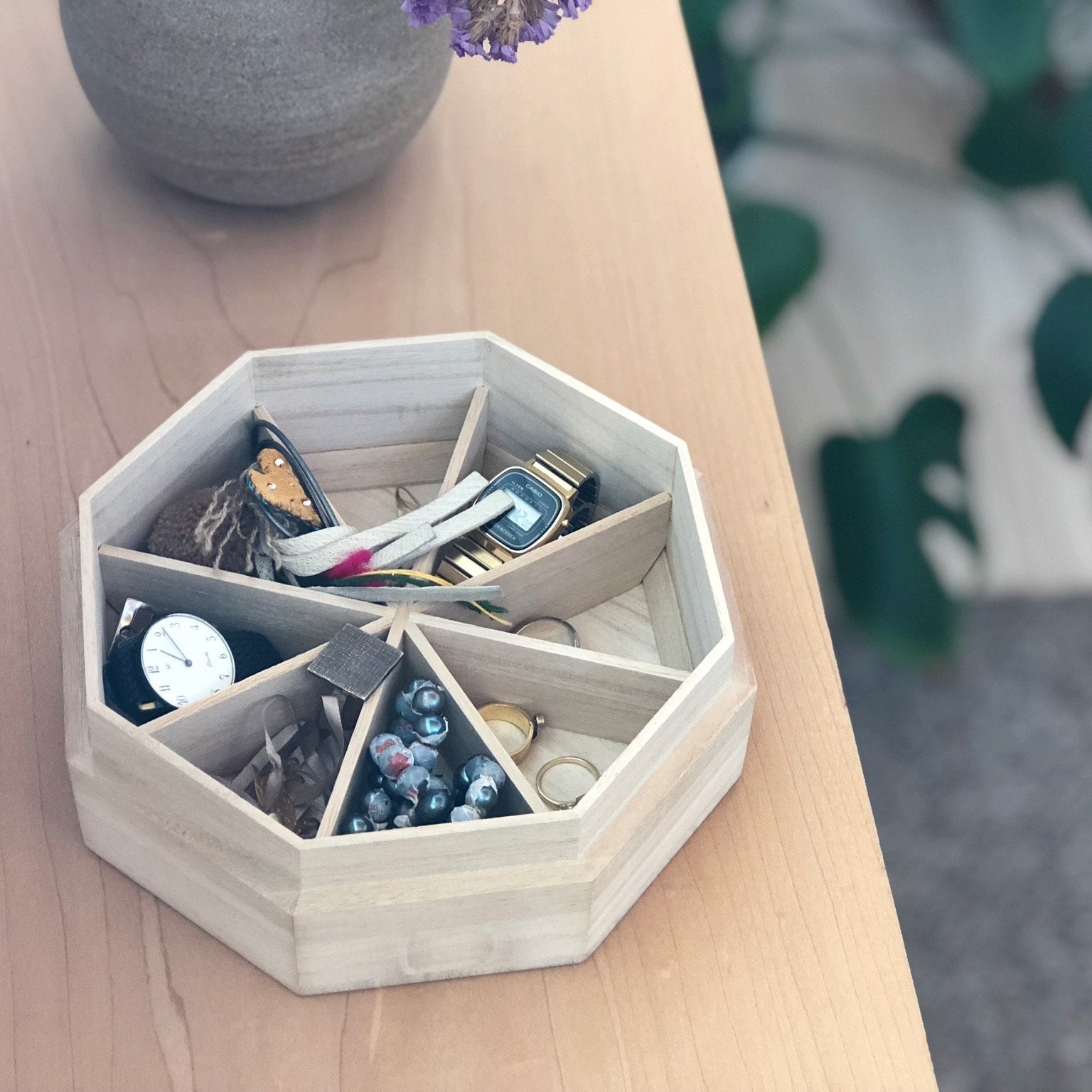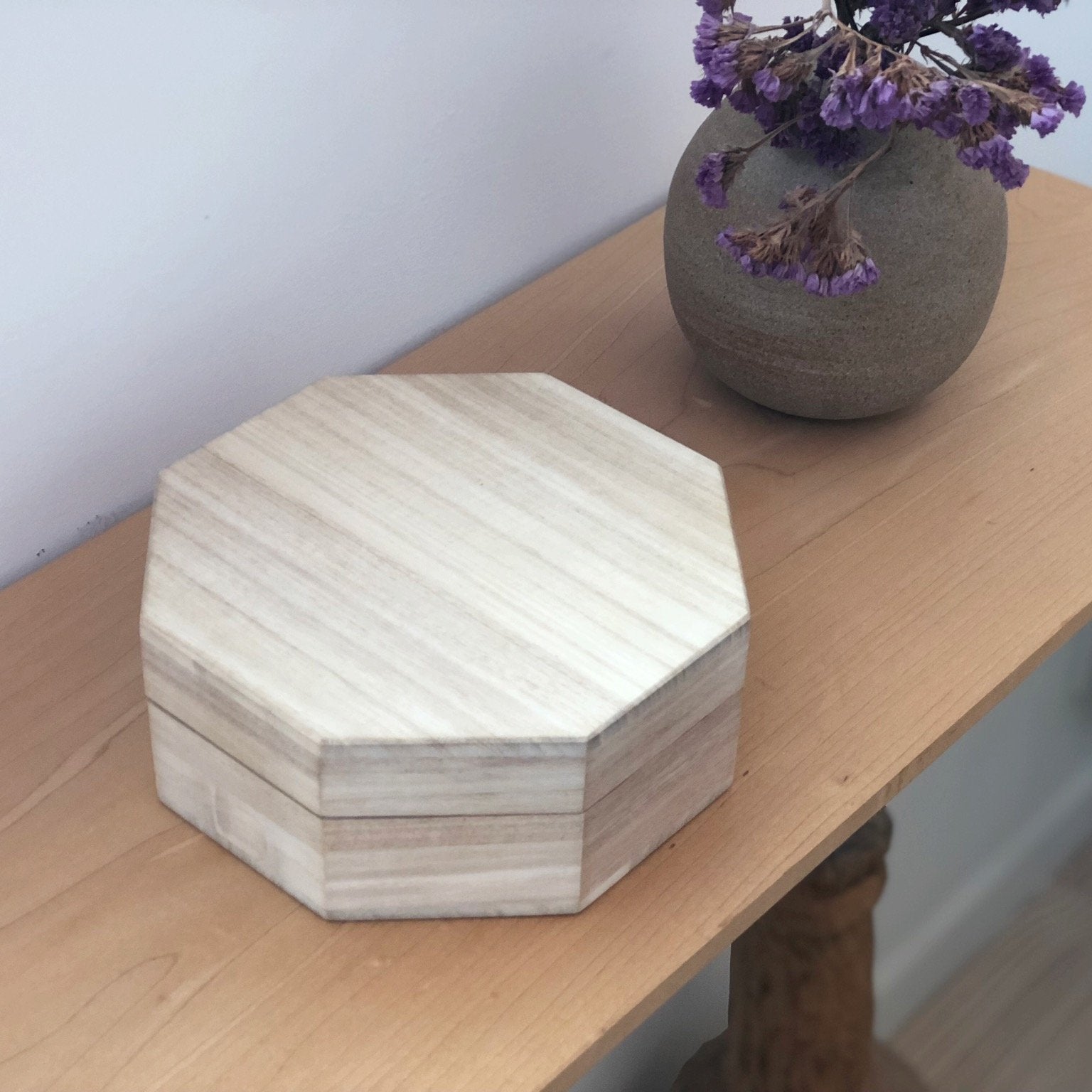 Kiri wood organizer (Medium)
Dimensions:
6.75'' L x 2.75'' H
The Japanese view of a box is that it is more than just a place of storage. It is a mysterious existence tied to human emotion, where we place our dreams and most precious things. As a piece of culture stretching back through ancient times, boxes appear as a focal point throughout Japanese fairy tales and legends.
This food-safe kiri wood organizer is octagon shaped with 8 separate compartments to store various items; it is up to the user's imagination. 
Kiri wood, or paulownia wood, has an abundance of tannins, giving it natural anti-bug and anti-mold capabilities  - strong protection for its content. The most valued asset of the tannins is that the wood is protected against water.  When submerged, the wood swells and seals the container so that water cannot enter. This was an important character of Kiri wood containers in Japanese history, when water damage from fighting fires or heavy rains and flooding was a constant concern.  
In addition to these characteristics, Kiri wood is also soft, pliable and flexible. Because it is a pliable material, it can absorb shocks from both outside and inside the box, preventing damage. The box itself may be nicked or damaged, but dents can be fixed by slightly dampening the wood.

Founded in 1929 in Fukuoka, Japan, Masuda Kiribako Co. is known for their hand-crafted gift boxes and containers made from Kiri wood. This traditional technique of crafting wood boxes without the use of hardware such as nails and screws is an art form, and has been considered a luxury item for nobility dating back to the Heian era.  
Each container is made from natural materials, and will age and patina over time.  Each container will be slightly different, with different grain and coloring.  These variations are part of the box's natural beauty and we hope that you enjoy them for their character.
SHIPPING: We ship with UPS ground which takes 5-7 business days.  Orders placed during our regular business hours (10am to 6pm Tue-Sat and 12pm to 6pm Sun) will ship out next business day except on weekends. 
Please know our store is closed MONDAY so orders placed between Thursday 3pm to Sunday 6pm will be shipped out on Tuesday afternoon. 
We do not have any expedited shipping at this time.  
Share