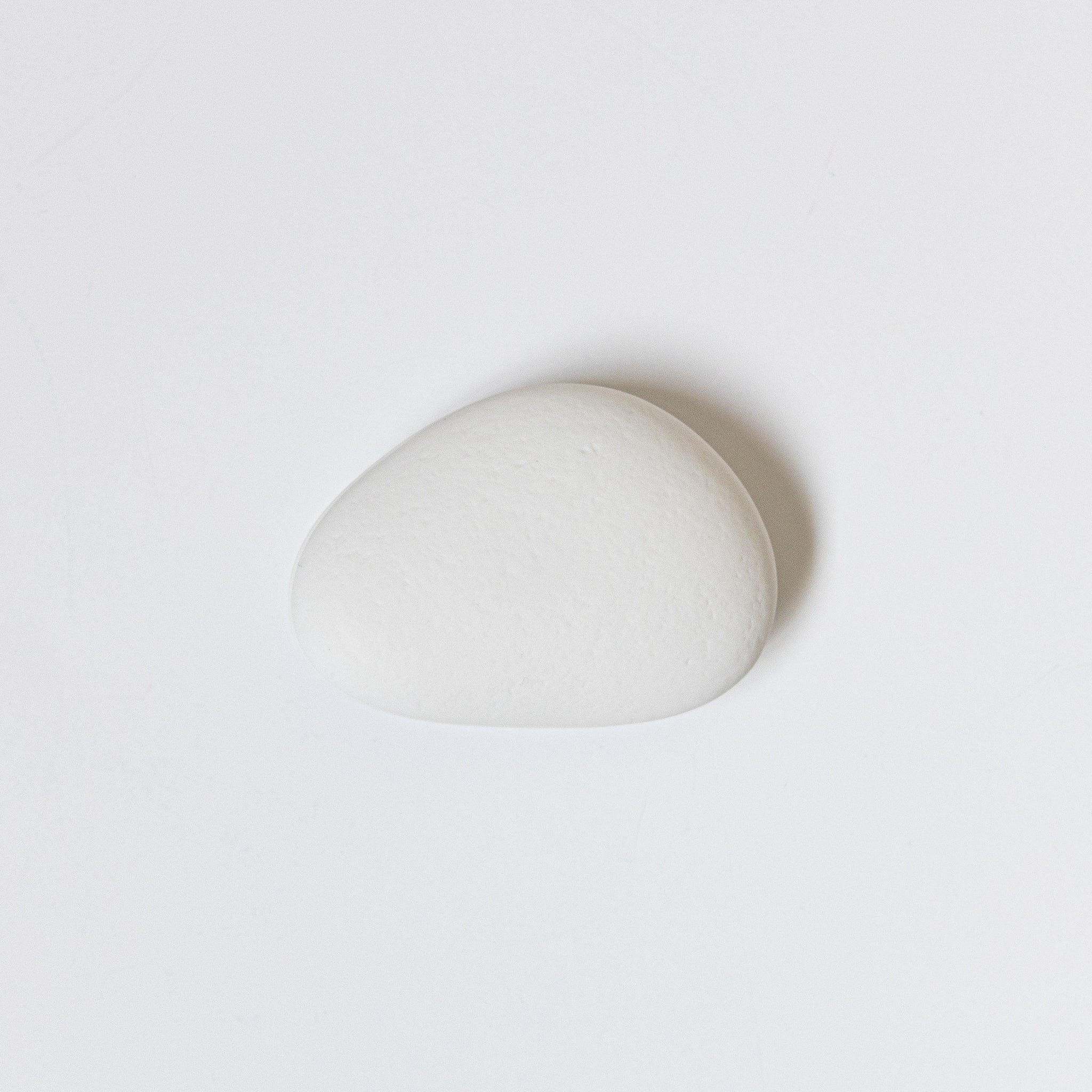 Elemense KOHGOU Hinoki Plate Diffuser
Description:
Experience serenity with this three-piece oil diffuser set featuring a ceramic dish, ceramic lid, and a sea stone-shaped wooden plate crafted from Hinoki (cypress) wood. The removable Hinoki plate serves as a diffuser for your chosen Elemense oil; simply apply a few drops onto its surface and let the scent gently diffuse. With its inherent natural fragrance, the Hinoki wood when in combined with the oil, creates a unique alchemy of scent, diffusing a calming aroma that brings tranquility to your day. The diffused scent once applied will gracefully linger near the diffuser, making this aromatherapy ideal for intimate spaces like the bedroom or bathroom, allowing you to fully immerse yourself in the calming fragrance when in close proximity.

Measurements:
Ceramic stone container: 3 ¾'' x 1'' x 2 ⅜ ''
Hinoki plate included with each container: 2 ¾'' x ¼'' x 1 ¾ ''

History: 
Designed by Takuhiro Shinomoto, co-owner of the Tortoise General Store and creator of the renowned HASAMI PORCELAIN collection.  Having previously worked for Idee as a furniture designer, Shinomoto has led several design projects, including a brass line of office ware made in collaboration with Nousaku called S/N and most recently, Elemense — an incense and oil line by Nippon Kodo.  Nippon Kodo is considered to be Japan's oldest incense company, and known to be the original incense maker for the Emperor of Japan. The KOHGOU Stone Diffusers are made by HASAMI PORCELAIN, while the Hinoki wood is one of Japan's most sacred tree varieties, known for its power in aromatherapy and healing.

Materials:
Ceramic, hinoki wood plate
Variation: 
Each stone container and hinoki plate will vary in texture and color.  These variations are a natural character of its organic material.
Care Instructions:
To enjoy, apply a few drops of Elemense Diffuser Oil (available separately) onto the Hinoki plate and let the gentle aroma seep into the hinoki plate to diffuse a unique scent. Diffuse inside the KOHGOU container without the lid to fully savor the fragrance. After use, reseal the container with the lid, making it convenient on-the-go aromatherapy.
Returns must be made within 2 weeks in original, unused condition with all packaging for either 1. Store credit for the full amount or 2. Refund - minus a 20% restocking fee.
Tortoise does not cover the cost of return shipping or the cost of re-shipping an exchange
, and the cost of shipping for returns and exchanges is the responsibility of the customer. 
Share