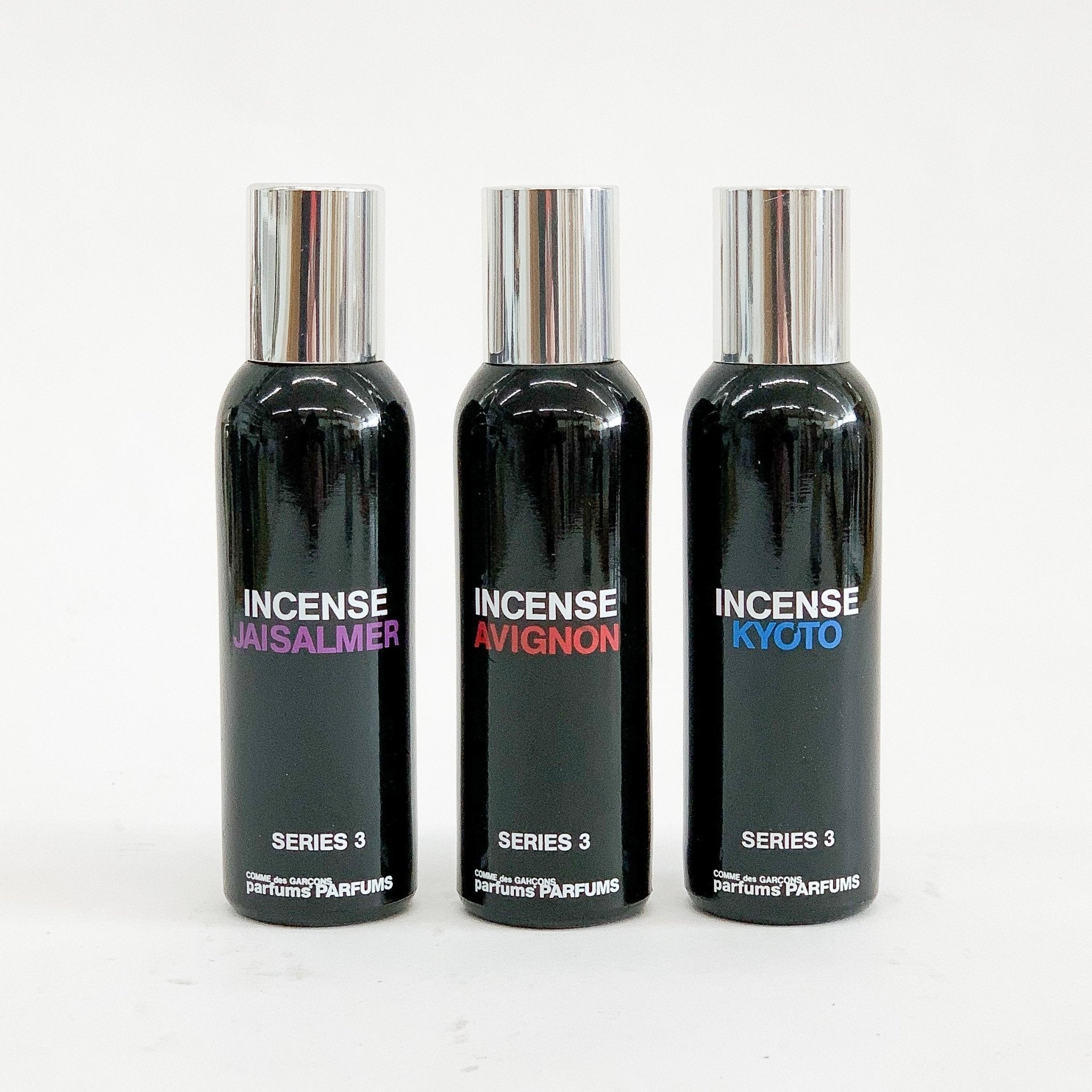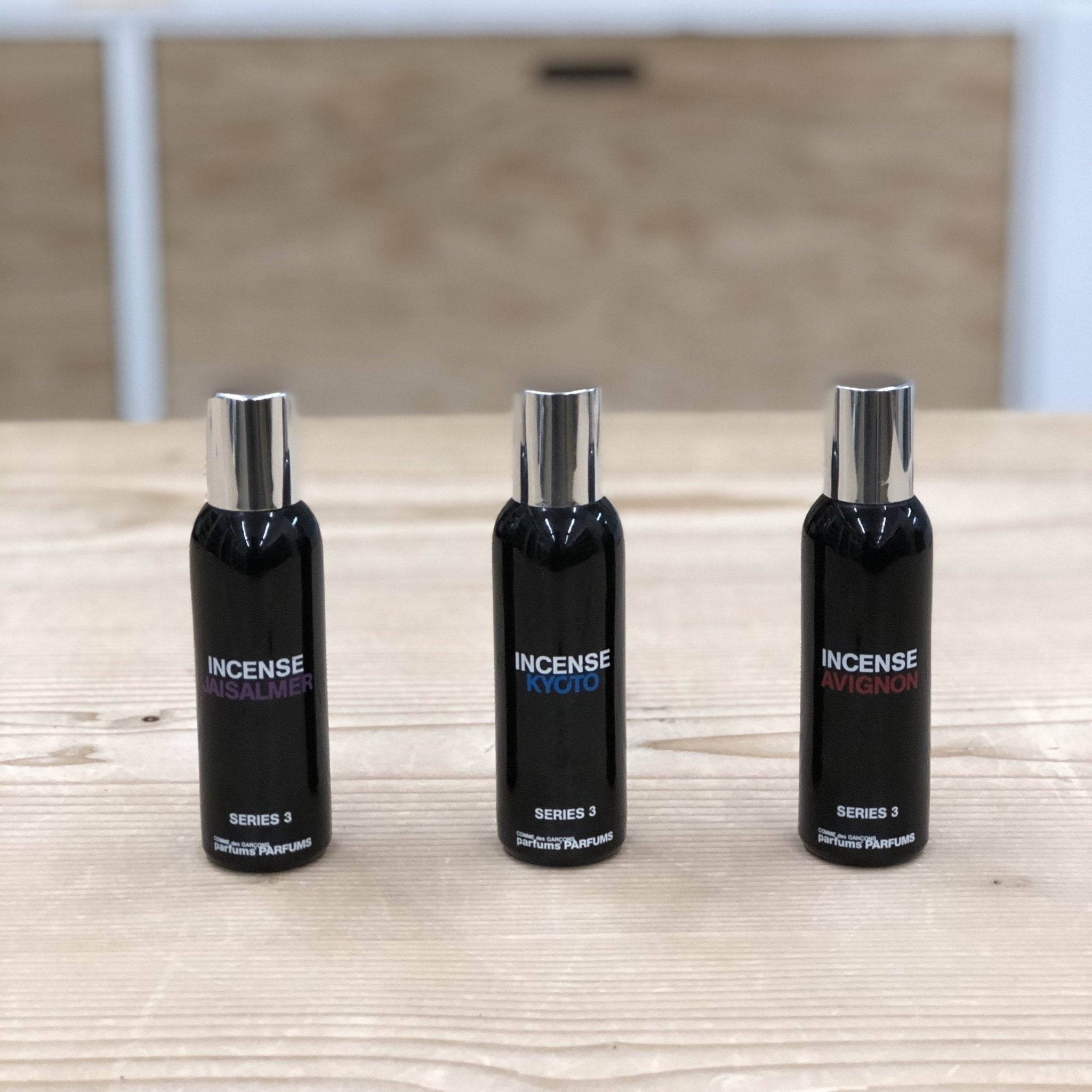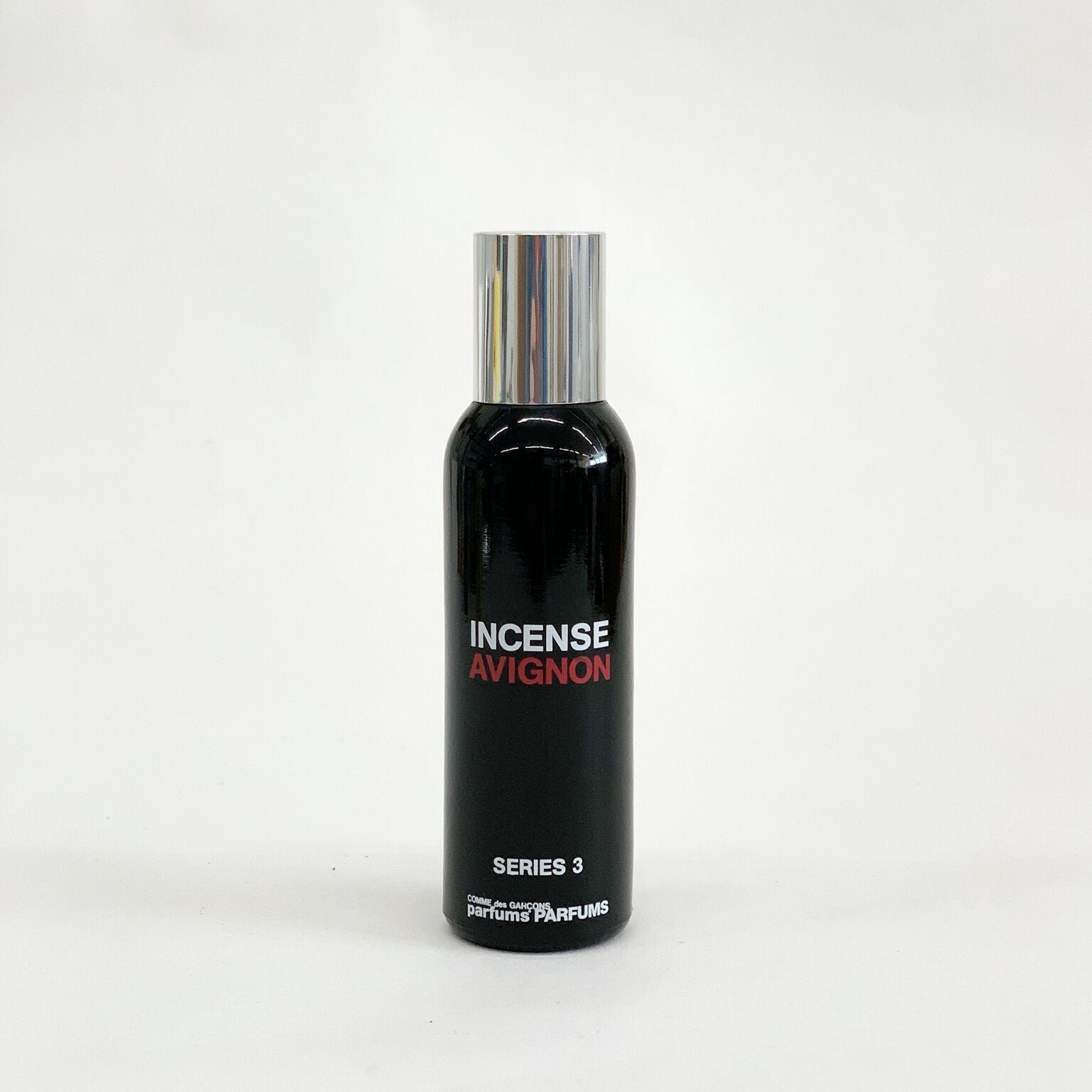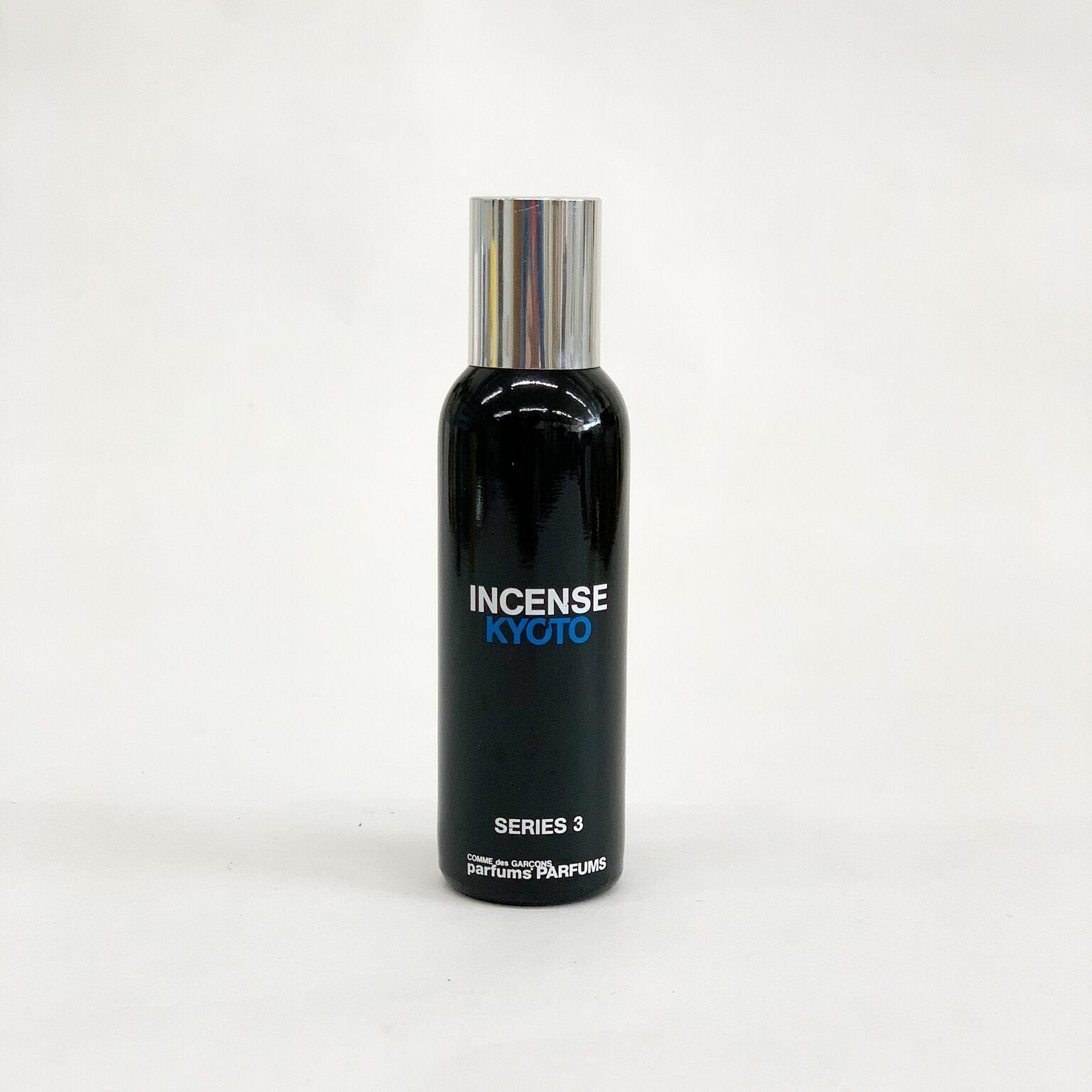 Comme des Garçons Incense Sprays
Description:
For thousands of years, people around the world have burned incense to honor their ancestors, purify the air, worship deities, or accompany rituals. This understanding of incense inspired Comme des Garçons' Incense Spray selection that includes these three unisex scents that spiritually lift with grounding notes. Series 3 Incense was launched in 2002 and is devoted to highlighting some of the world's spiritual teachings. Avignon - Catholicism, Jaisalmer - Hinduism, Kyoto - Buddhism and Shintoism. Each fragrance is named after the cities significant for those teachings.
History: 
Comme des Garçons is a Japanese fashion label founded and headed by Rei Kawakubo in Tokyo.
Measurement:
50 ml
Materials: 
Avignon:
Roman Camomile, Cistus Oil, Elemi, Incense, Vanilla, Patchouli, Palisander
Jaisalmer:
Cardamon, Incense, Cinnamon, Amber, Benzoin, Pimento, Berries, Gaiac Wood, Ebony
Kyoto:
Incense, Cypress Oil, Coffee, Teak Wood, Vetiver, Patchouli, Amber, Everlasting Flower, Virginian Cedar
Care Instructions:
Store your perfume in a cool, dry place. Humidity and heat (for example in a bathroom) can slowly deteriorate scent. Keep your scent in the original bottle, and stored in the original box on a cool shelf to preserve the scent longest.
Returns must be made within 2 weeks in original, unused condition with all packaging for either 1. Store credit for the full amount or 2. Refund - minus a 20% restocking fee.
Tortoise does not cover the cost of return shipping or the cost of re-shipping an exchange
, and the cost of shipping for returns and exchanges is the responsibility of the customer. 
Share