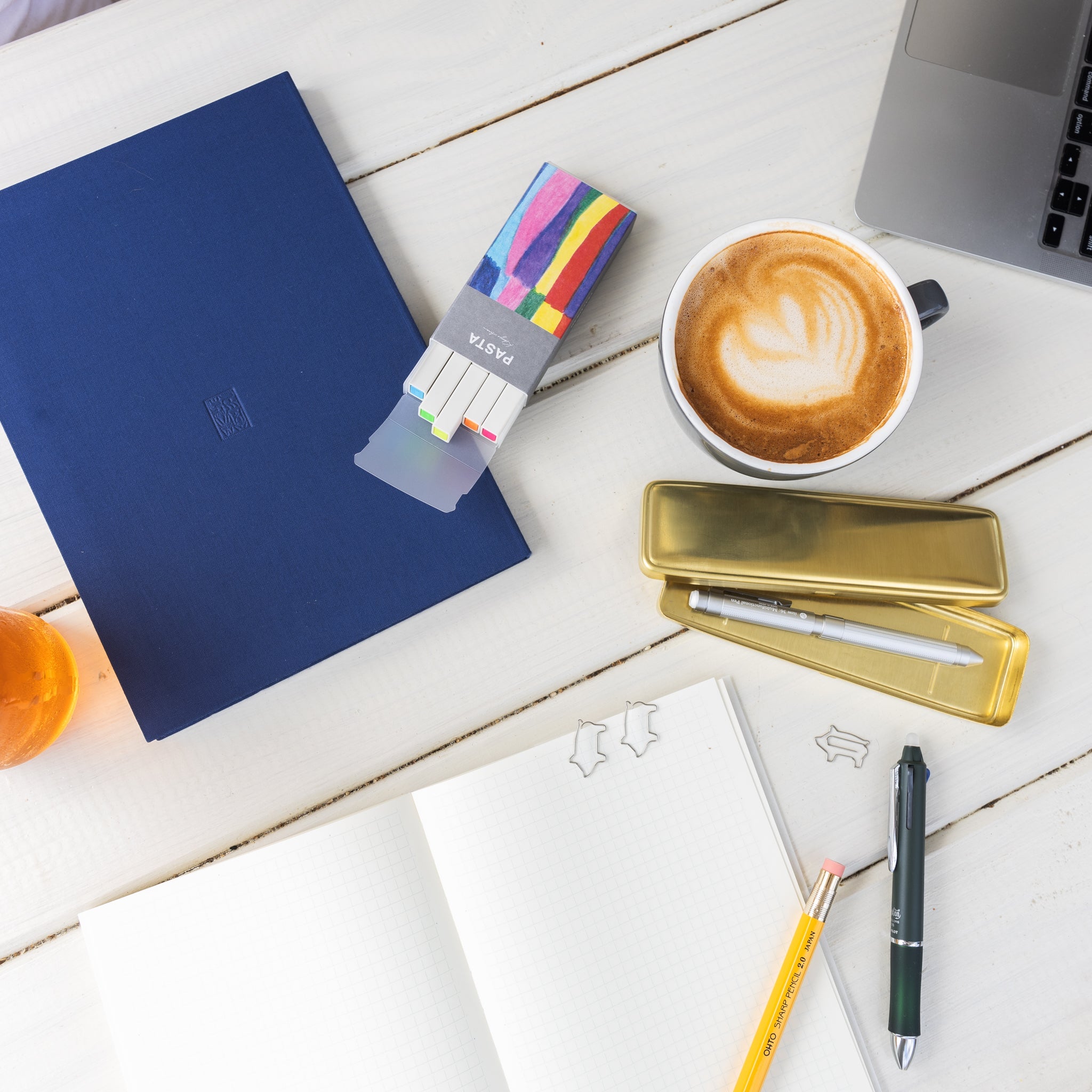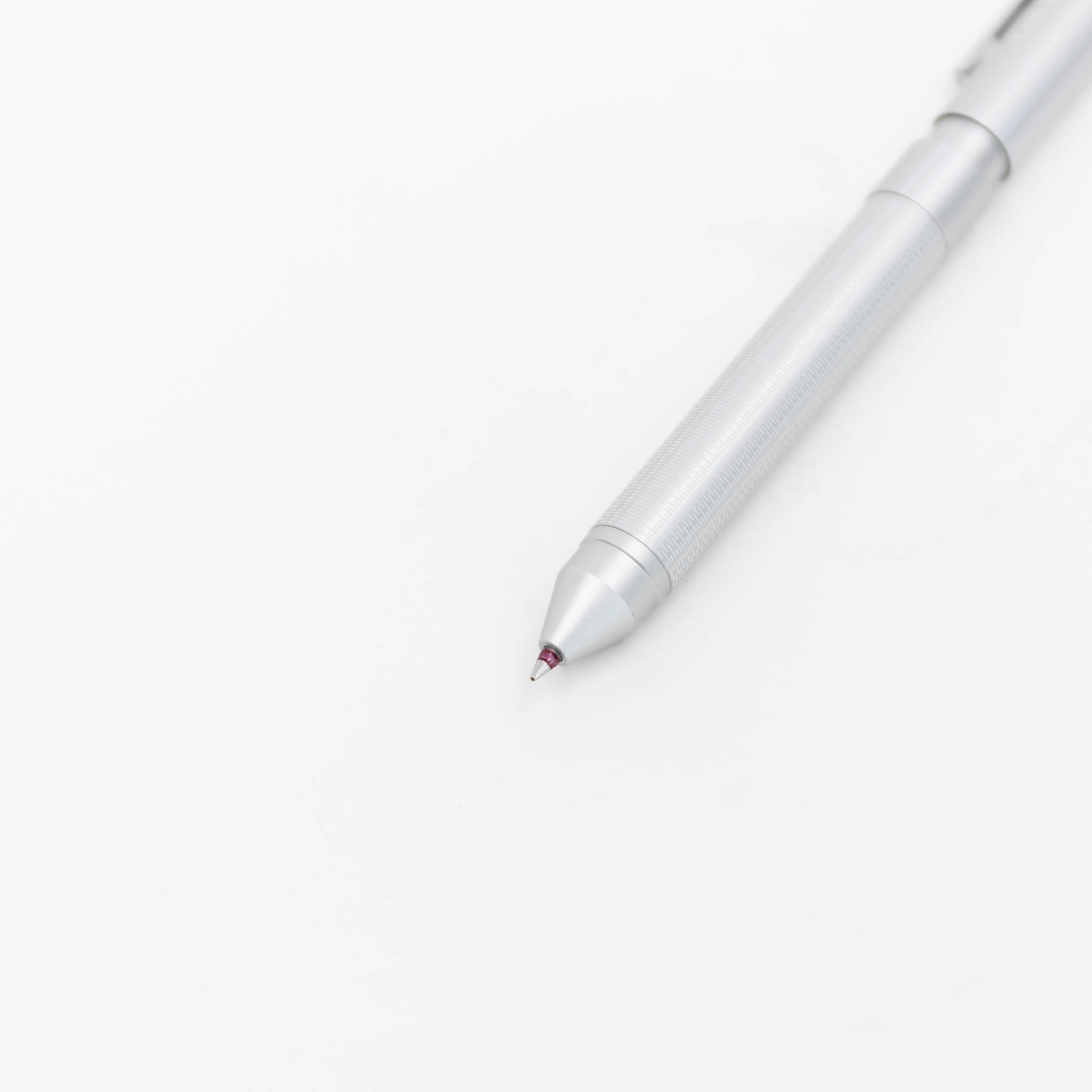 Description:
Boasting a seamlessly fluid rotation, this Multi-Functional Pen with its enhanced grip guarantees exceptional control, transforming every writing session into a gratifying experience. Crafted from a robust main casing, the incorporated spring-loaded clip ensures effortless fastening to even the thickest of notebooks.  CDT's exceptional ink formula fuses oil- and water-based components, stabilized by emulsifiers, to create enduring ink. Adorning the pen's casing is the delicate Sanada-Himo motif, lending a touch of understated elegance that beautifully complements its opulent texture and high-performance construction.
Measurements:
5.4'' L 
History: 
CDT (Craft-Design-Technology) marries the Japanese heritage of traditional craft with modern technology with unique and thoughtful stationary.
Materials:
Polypropylene, steel, ink, lead.  Refillable with CDT 0.5mm lead and ink cartridges.
Variation: 
Comes with red and blank ink and mechanical pencil lead 
Care Instructions:
NA
All stationary is final sale
Share