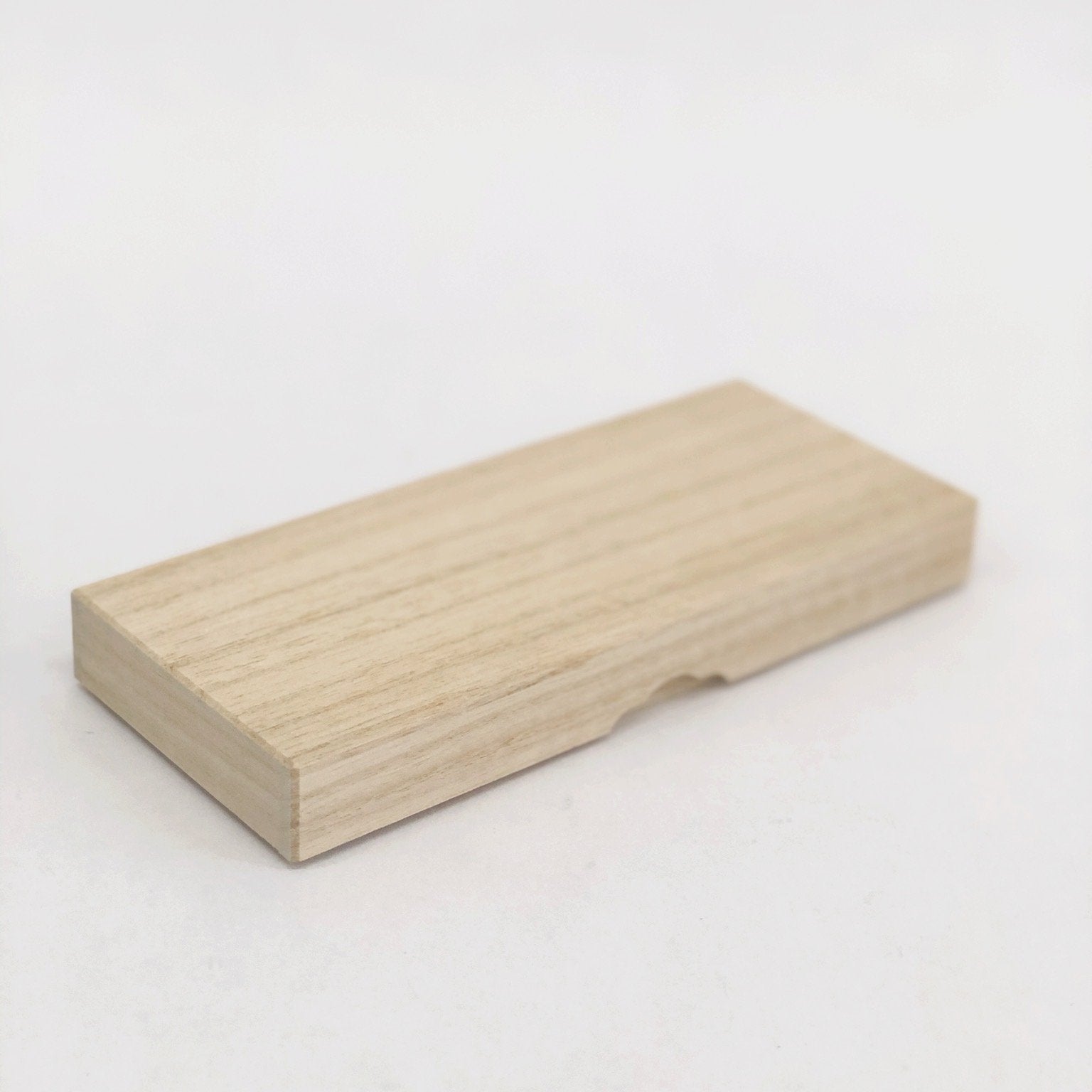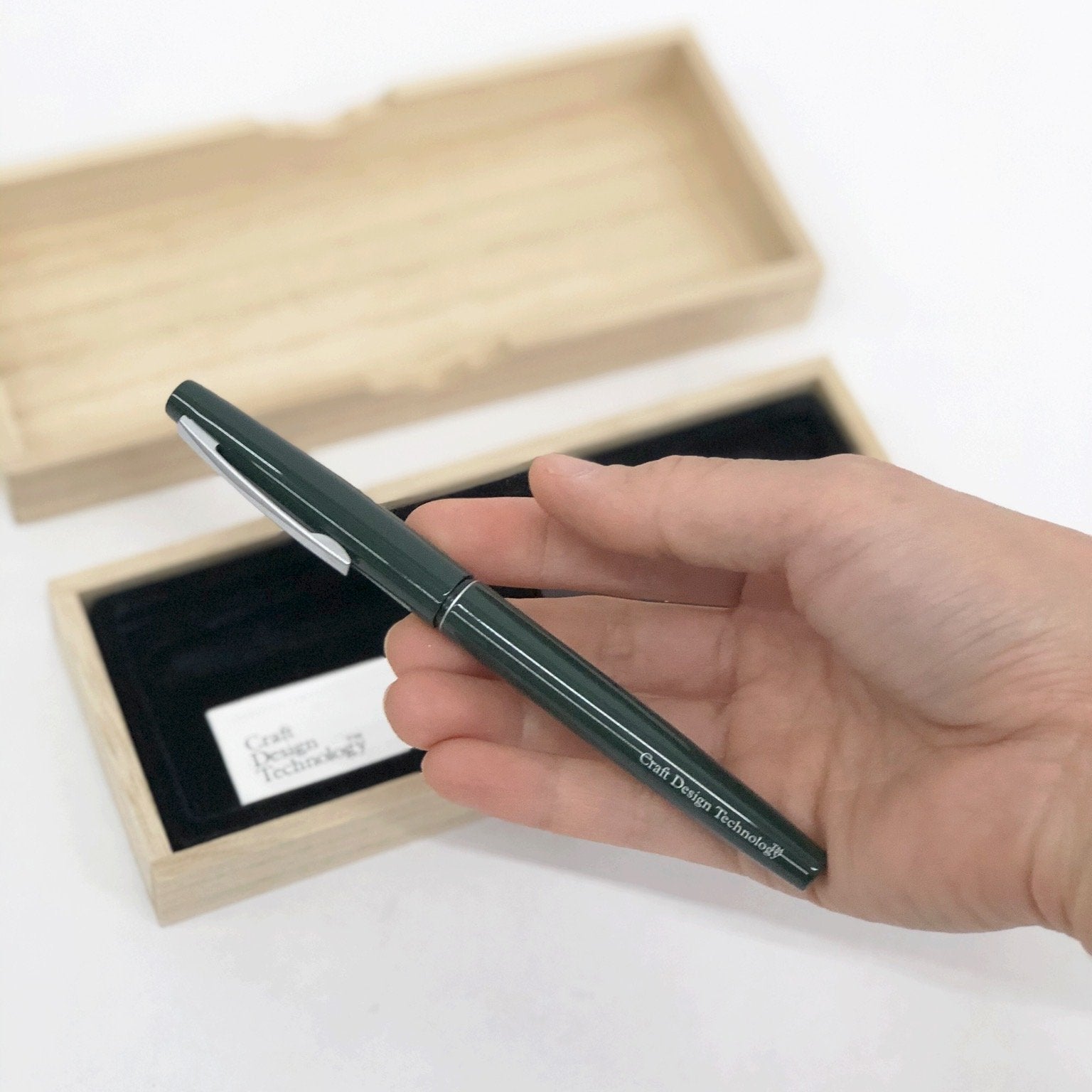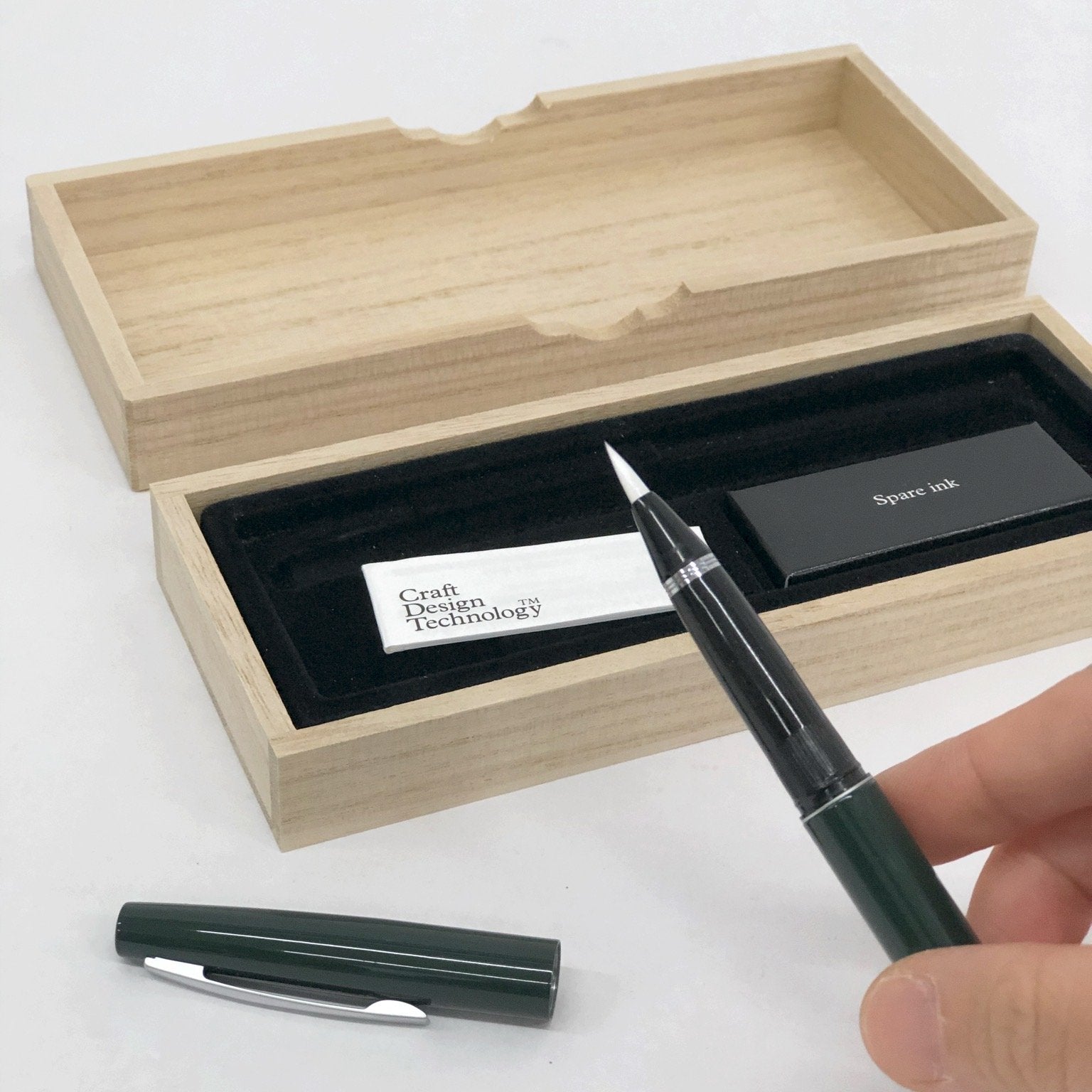 Description:
This premium brush pen can be used brush pen can be used for Japanese and Western calligraphy. The tip is made to imitate horse hair, but its synthetic fibers offers even more precision and abrasion resistance. The added precision makes it especially easy to use for beginners, while experts will undoubtedly see the quality. It comes in a wood gift box with decorative details by CDT and includes three spare ink cartridges.
History: 
Craft Design Technology is a world renowned stationary company most known for their modern stationery products with distinct designs, refined colors, and high quality materials. Their name reflects their desire to combine craft, design and technology to make the highest quality stationary products for the market today. Based in both Tokyo and London, but often collaborating with various Japanese stationery companies, this brush pen was made in partnership between CDT and Nara-based ink and brush company, Kuretake, renowned experts in brush pens for over 100 years.
Measurement:
5.4'' x 0.39'' (brush pen)
7'' L x 3'' W x .75'' H (wooden box)
Materials:
Synthetic fibers (brush), black ink, wooden box
Includes 3 spare ink cartridges
Care Instructions:
Once the cartridge is inserted, lack of use for extended periods of time may cause the pen tip to dry out. When finished writing with this pen, lightly dry any excess ink off the nib and sides of the pen with some tissue before putting the cap back on and store horizontally. Be sure to push down on the cap until you hear it click. Do not drop or apply excessive pressure to the pens as this may cause damage or malfunction. If ink comes in contact with clothes, it may stain. Do not leave in direct sunlight or in high temperatures.
This pen, along with all stationary, is final sale.
Share