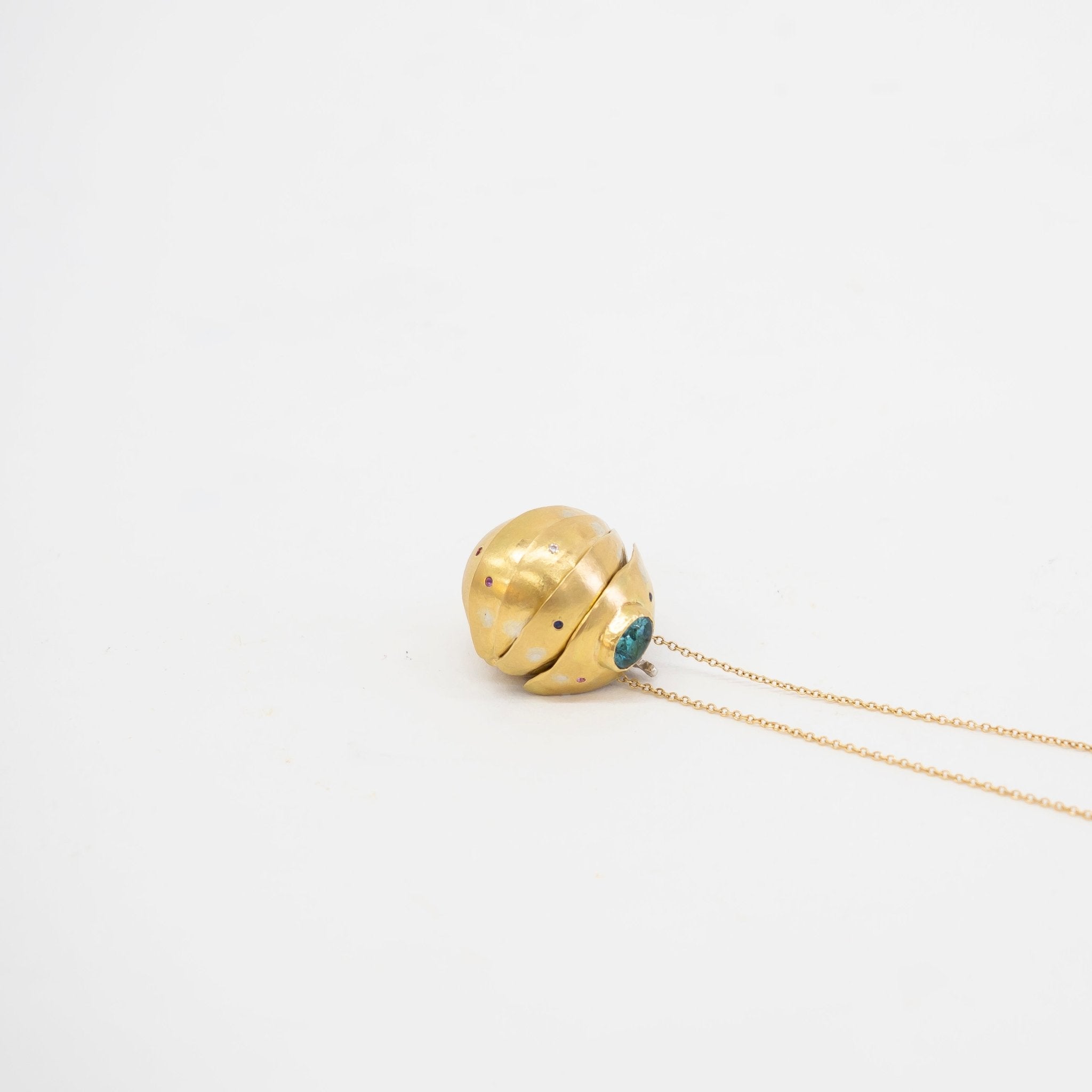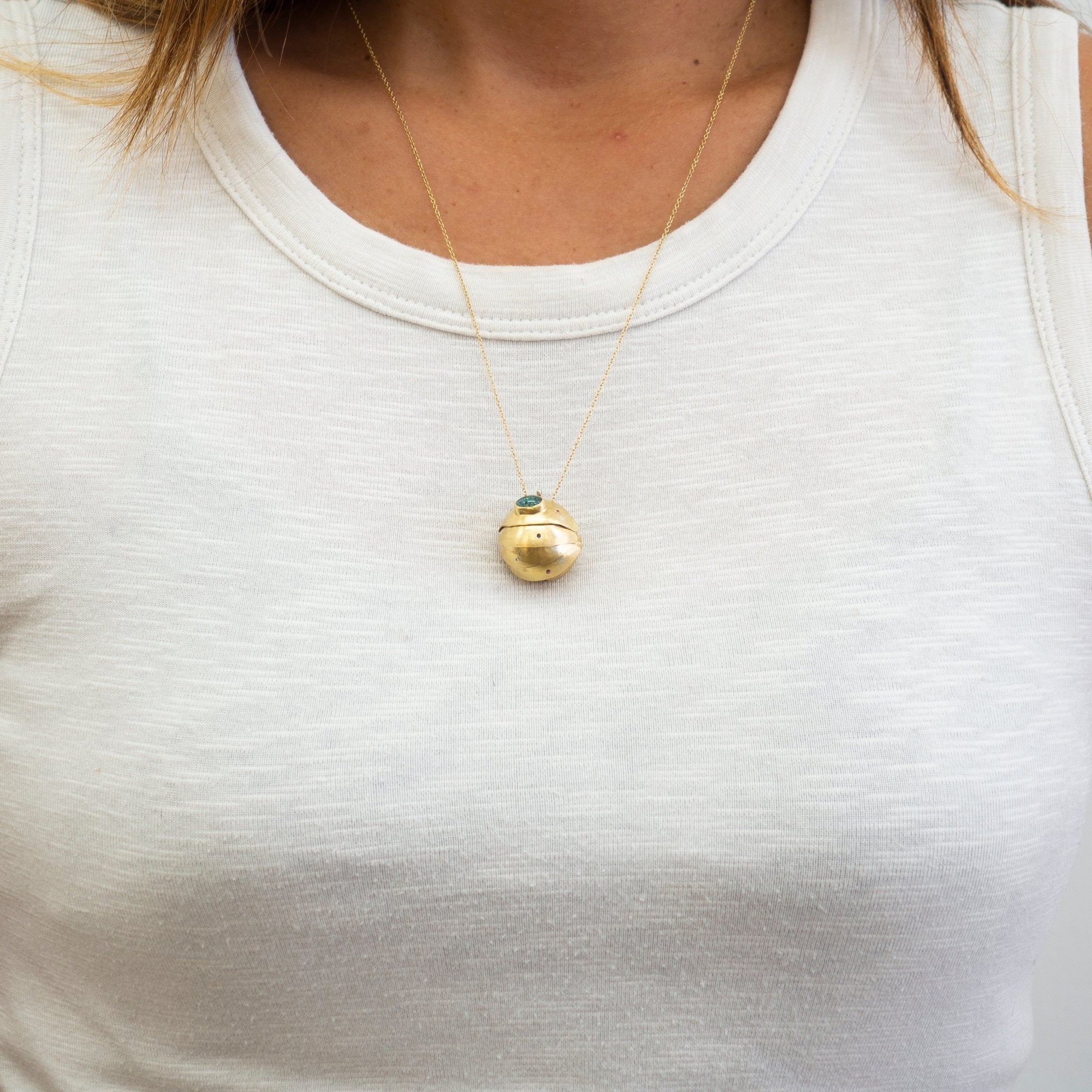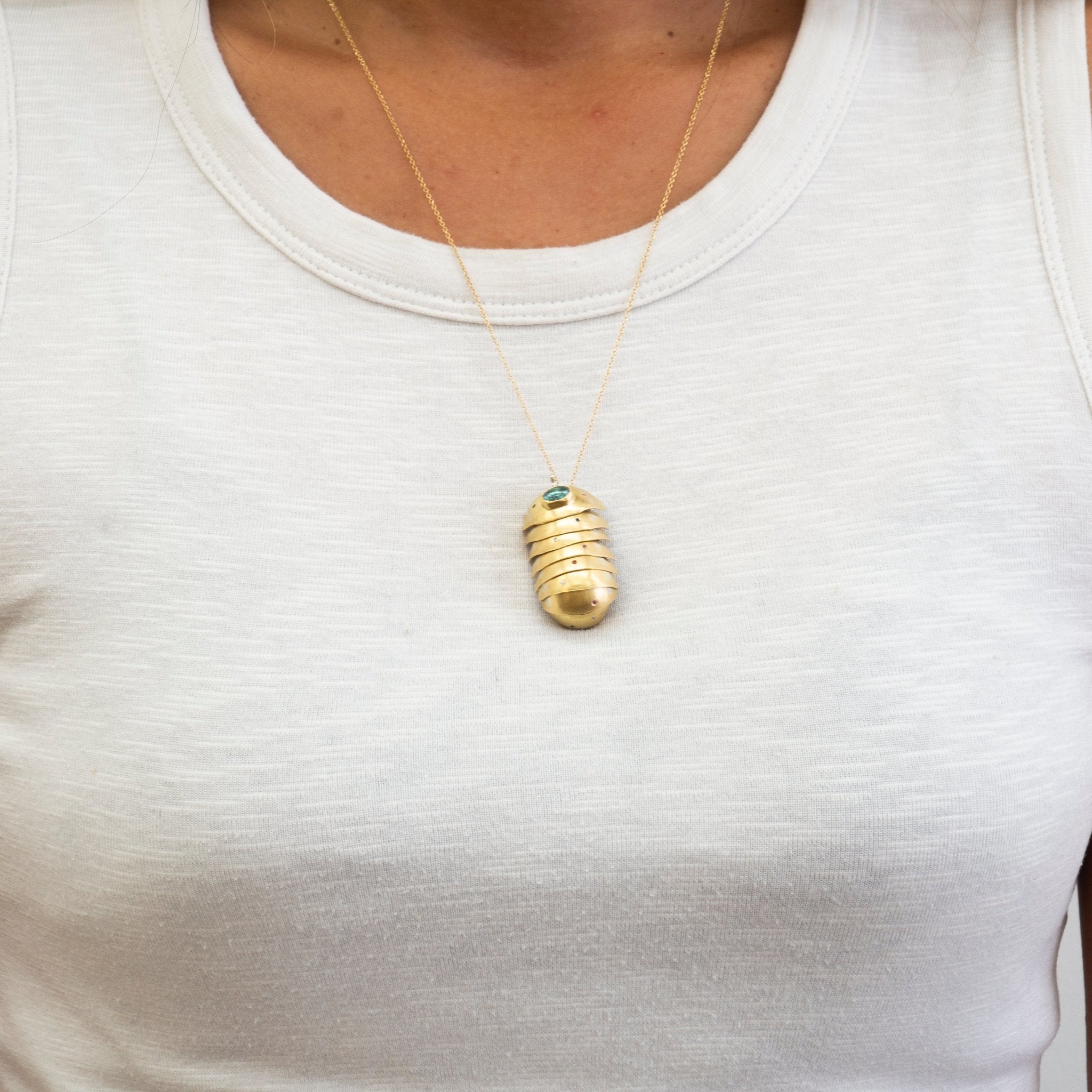 Black Barc 'Roly-Poly' Necklace No. 4
Description:
Born of decades of skill, observation and fascination, Black Barc's dramatic yet playful Roly Poly necklace is truly one of the most unique pieces of jewelry you'll find. Hanging on an 18K thin gold chain, the 18K gold "outer thorax" is speckled with sapphires and diamonds, accentuated by a sky blue tourmaline eye on its head. The pieces of the sterling silver "inner thorax" allow the pendant to roll up and clasp into a ball, allowing you to wear it either curled up or unrolled when you want to make a statement.

Measurements:
Pendant unrolled: 1.4" H X 0.75" W
Pendant rolled: 0.75" H x 0.75" W
Chain length: Adjustable 20" and 21"

History: 
Rather than relying on molds, Mizuki Tsurutaka, the designer behind Black Barc, handcrafts all of her work using traditional Japanese blacksmithing techniques. Tsurutaka is based in Los Angeles. She shares her studio with her husband Yusuke Muramatsu, designer of Prospective Flow.

Materials:
"Outer thorax": 18K gold with a large sky blue tourmaline on its head and 7 sapphires and 3 diamonds on its body
"Inner thorax": Sterling silver
Chain: 18K gold
Variation:
Made by hand, each necklace is one of a kind.
Care Instructions:
Each pendant necklace is delicate. Treat with care. Keep away from children.
All jewelry is final sale
Share