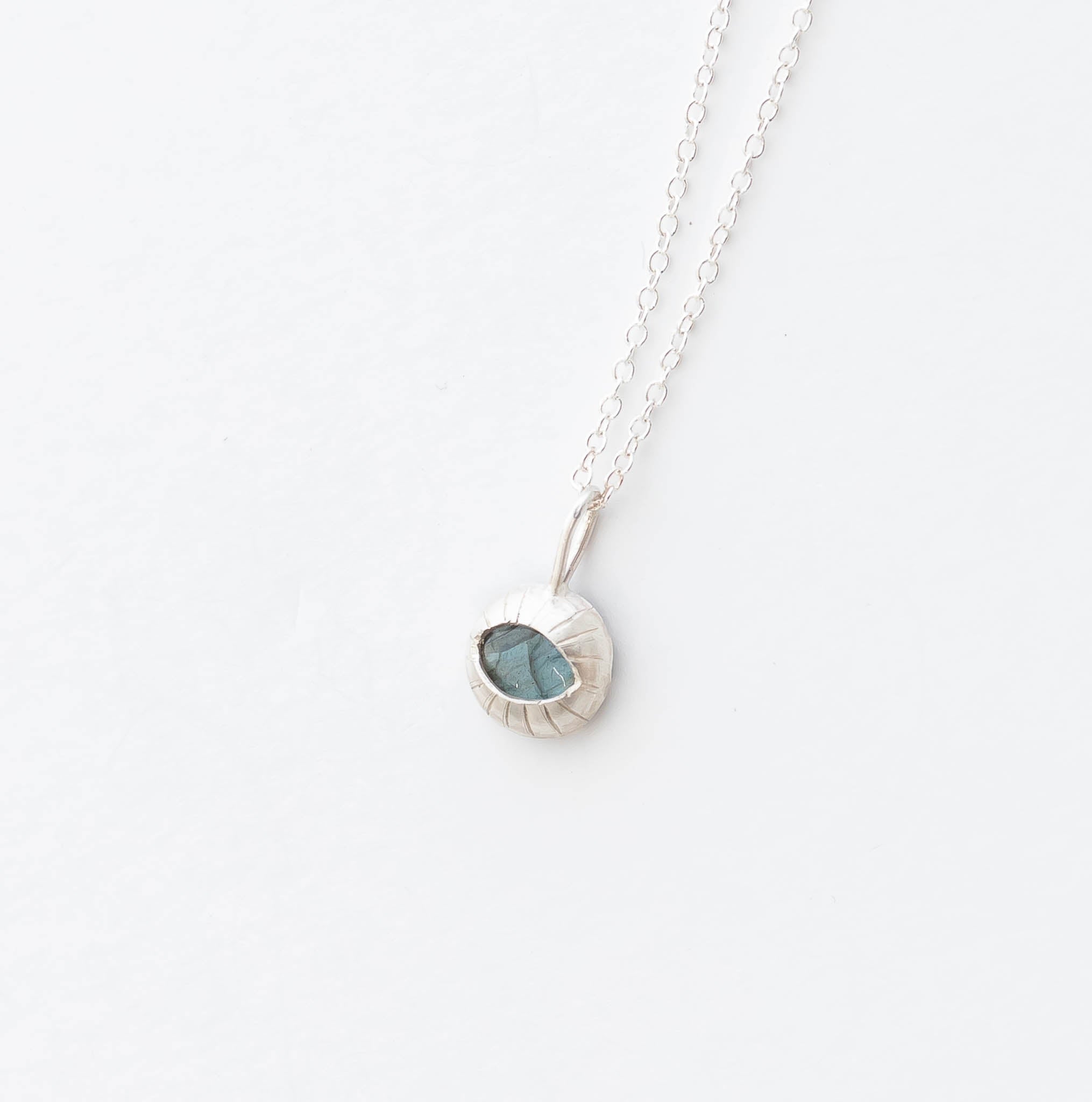 Black Barc 'Kyu' Necklace No. 32
Description:

This ring features a labradorite set inside an 18k yellow gold eye. The back reveals the other side of the tourmaline in a multi-pronged setting. Labradorite is considered a spiritual stone, especially helpful for people who tend to overwork, aiding the body and spirit in healing itself. This gem is also believed to protect against negativity in the world and within ourselves.  
Measurements:
23cm to 26cm adjustable chain
.75cm x .75cm pendant
History: 
Rather than relying on molds, Mizuki Tsurutaka, the designer behind Black Barc, handcrafts all of her work using traditional Japanese blacksmithing techniques. Tsurutaka is based in Los Angeles. She shares her studio with her husband Yusuke Muramatsu, designer of Prospective Flow.  
Materials:
Sterling silver, labradorite
Variation: 
Made by hand, each ring is one of a kind.
Care Instructions:
Each ring is delicate. Treat with care. Keep away from children.
All jewelry is final sale
Share