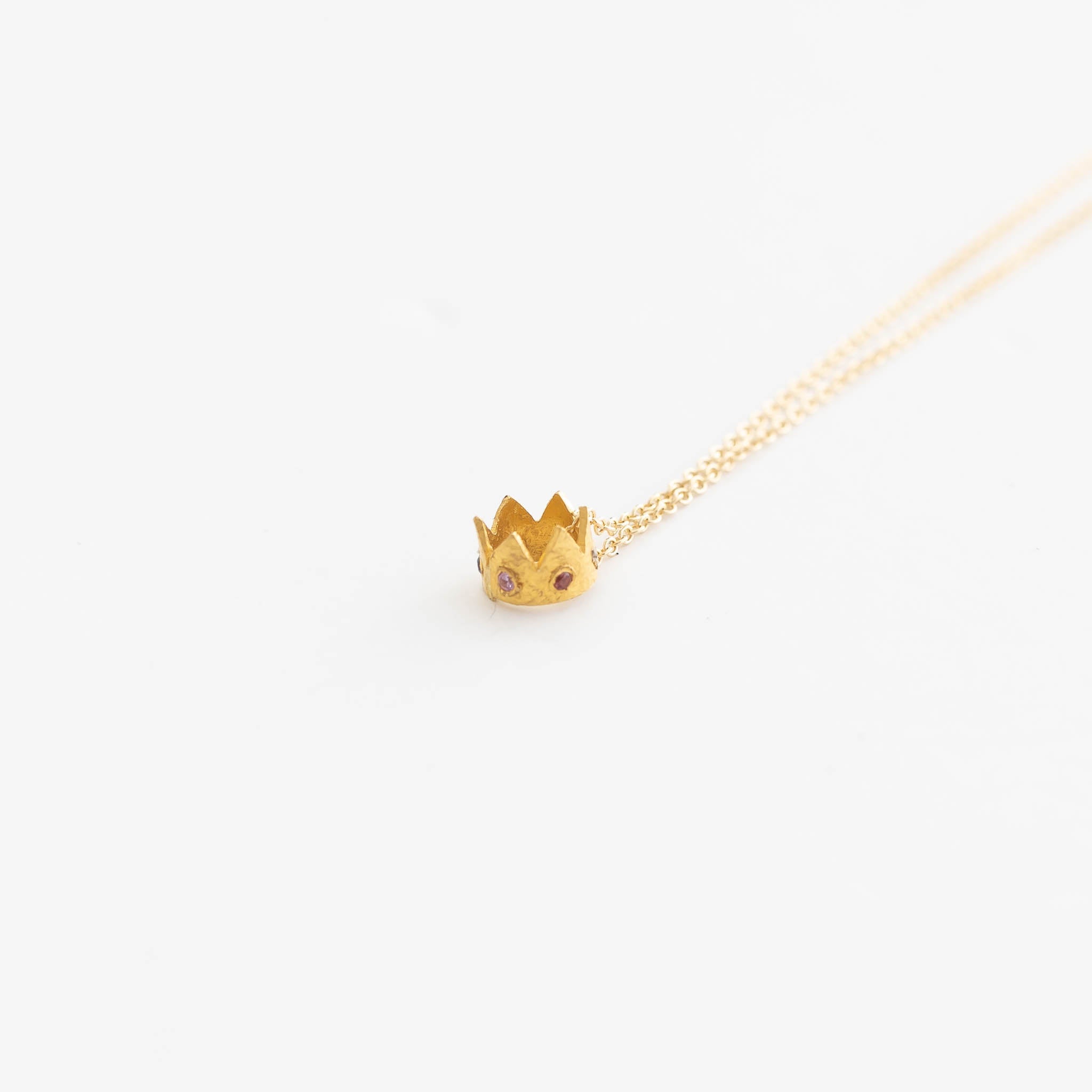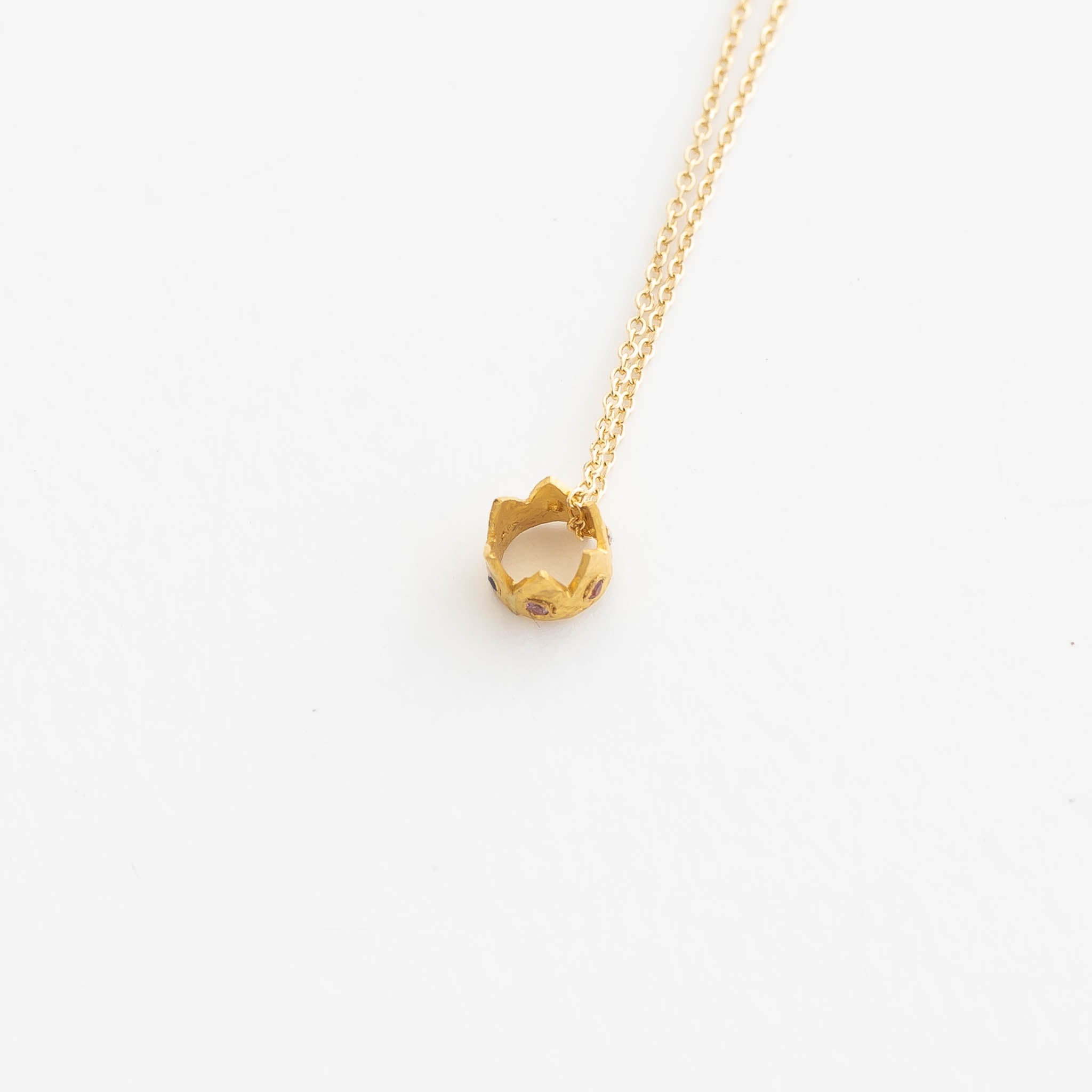 Black Barc 'Crown' Charmed Necklace
Description:
Mixing incredible craftsmanship with her whimsical sensibility, designer Mizuki Tsurutaka creates a charming crown shaped pendant in a bright yellow 24k gold dotted with colorful stones and diamonds. A piece that needs no occasion, this darling pendant is sure to bring joy and fun sparkling around your neck.

Measurements:
21 cm chain
.5 cm pendant

History: 
Rather than relying on molds, Mizuki Tsurutaka, the designer behind Black Barc, handcrafts all of her work using traditional Japanese blacksmithing techniques. Tsurutaka is based in Los Angeles. She shares her studio with her husband Yusuke Muramatsu, designer of Prospective Flow.

Materials:
24k yellow gold
6 sapphires set
Variation:
Made by hand, this ring is one of a kind.
Care Instructions:
Delicate. Treat with care. Keep away from children.
All jewelry is final sale
Share