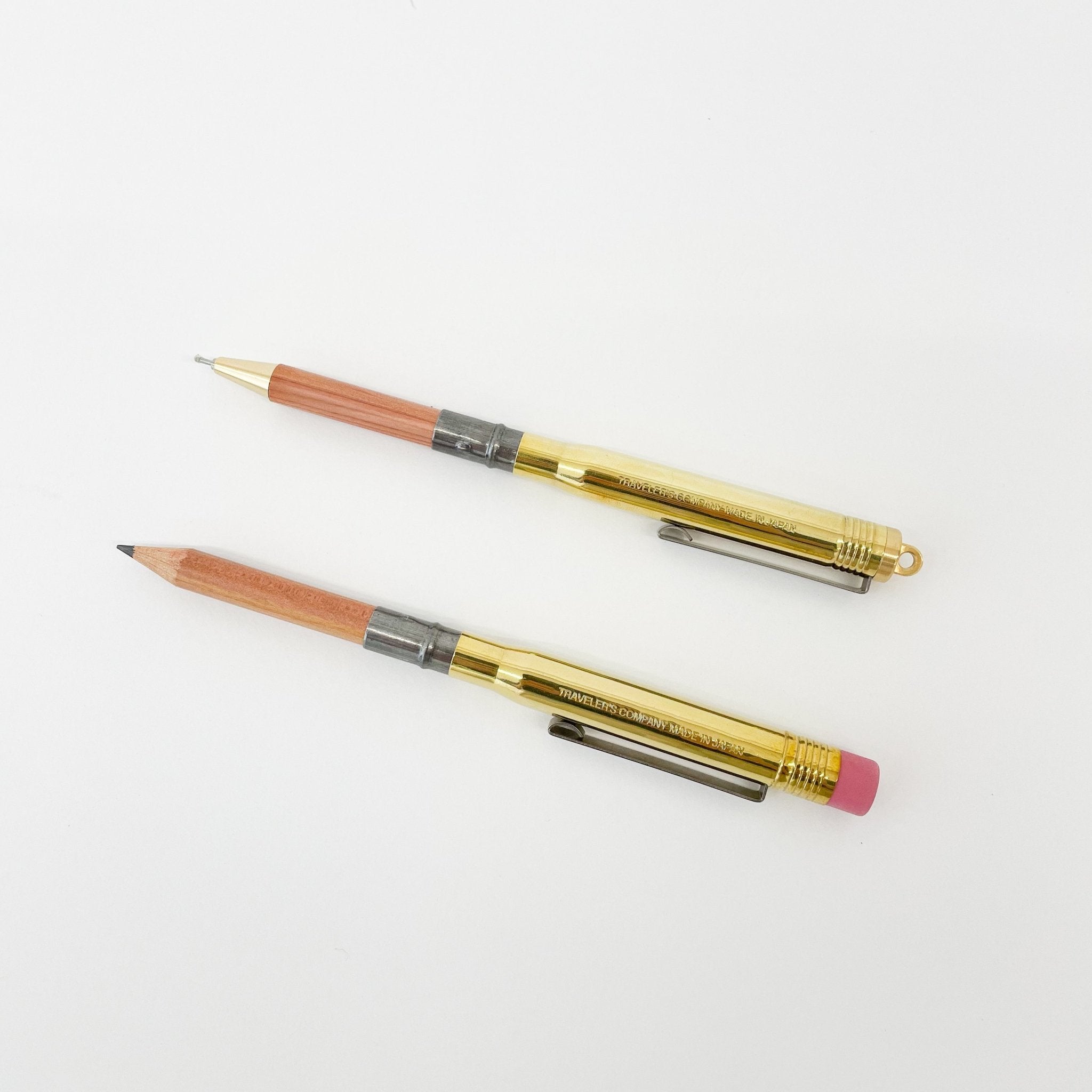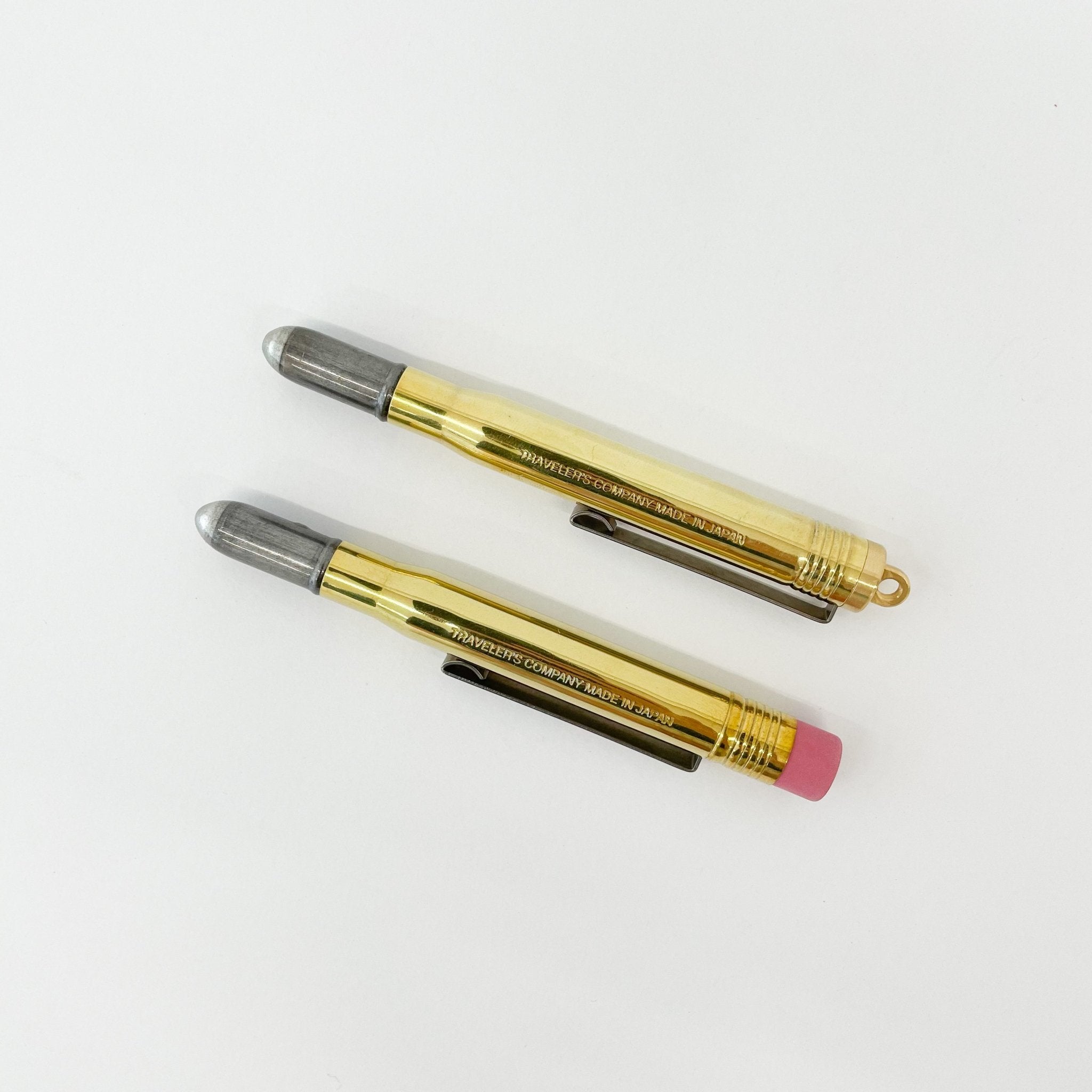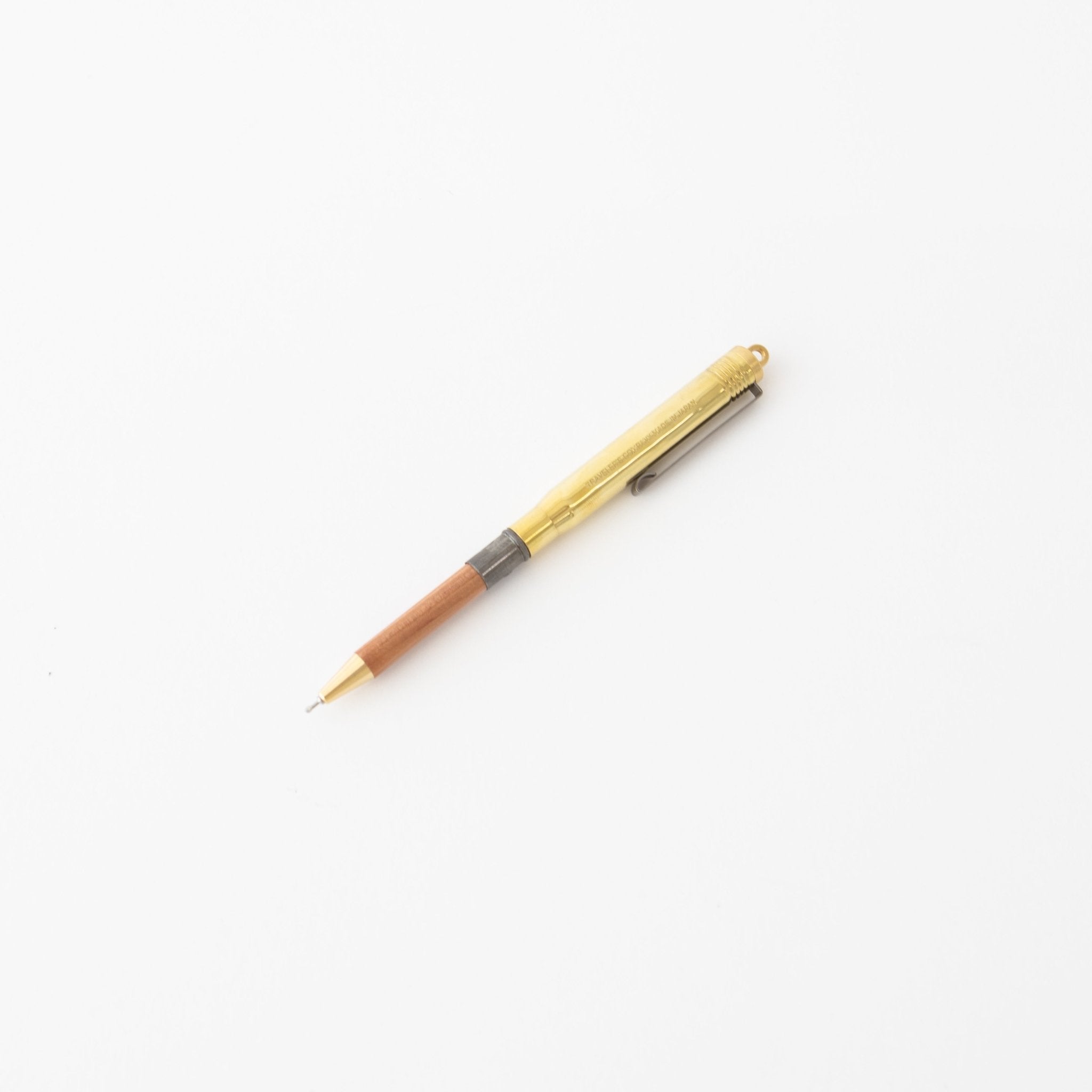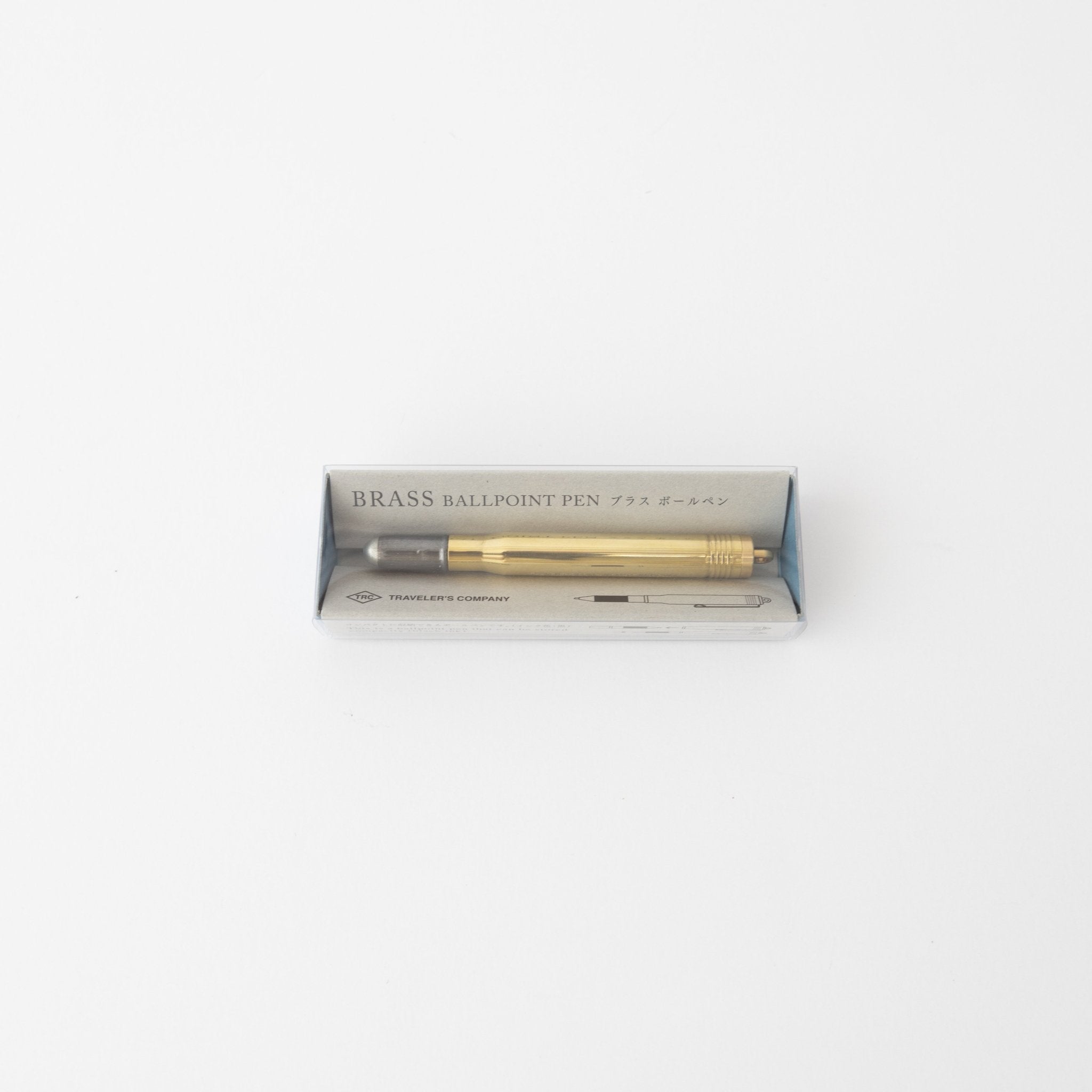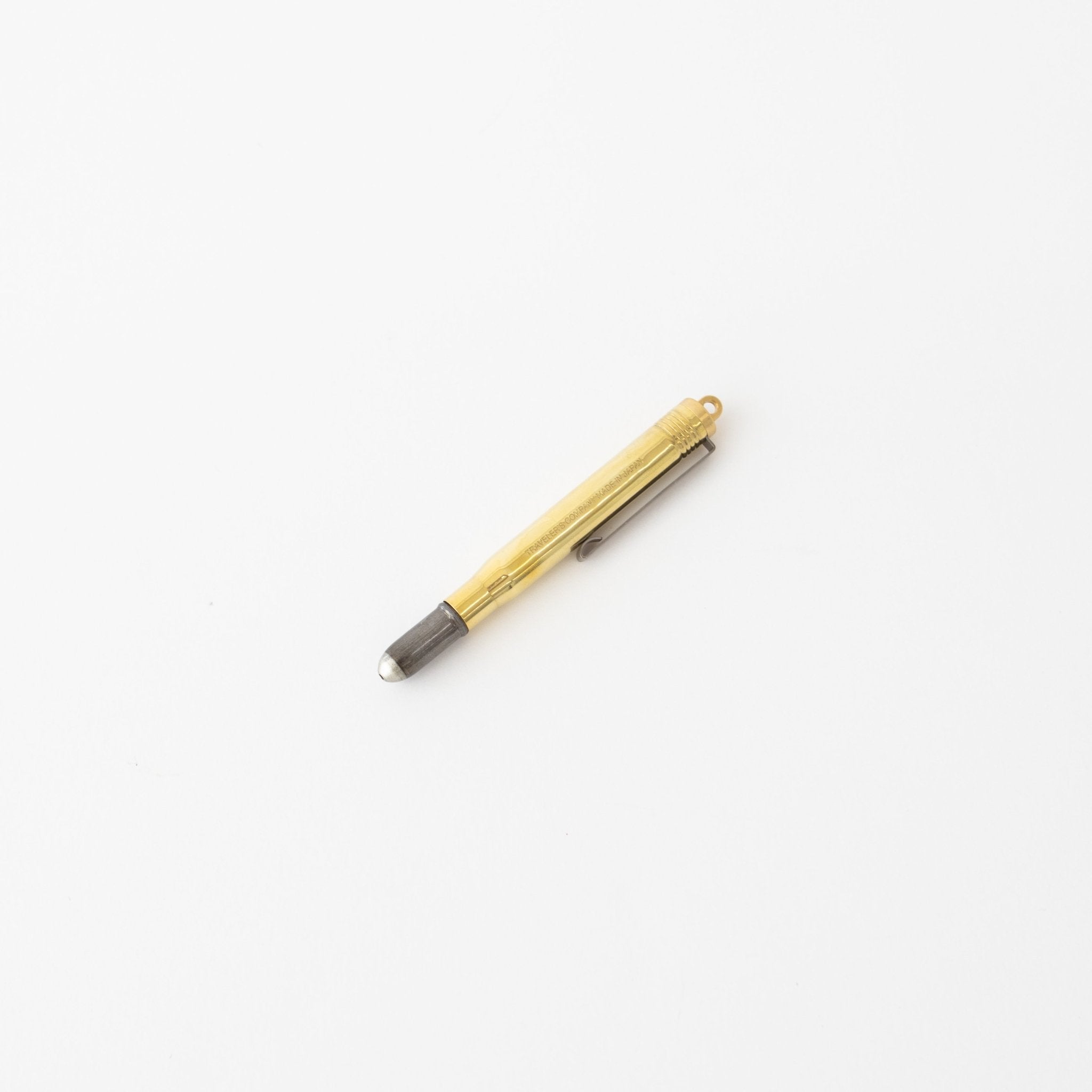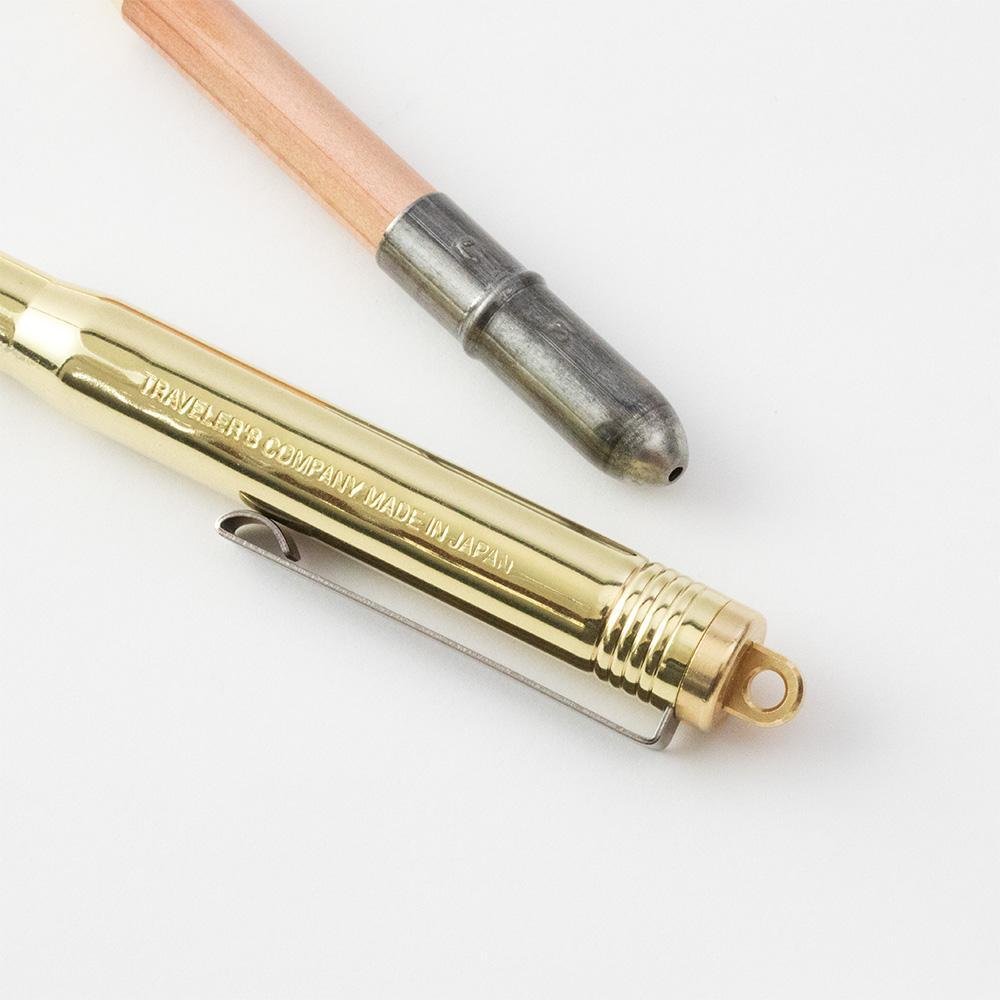 Traveler's Company Brass Ballpoint Pen & Pencil
Description:
This compact writing tool actually consist of 2 parts: the brass made holder and the writing tool.  When not in use, you can fit your pencil or pen right inside the brass holder to achieve a high level of portability.  When needed to write, the holder becomes an extender so you have a full length writing tool.  The additional small ring detail at the top also allows you to pass a string or clasp through it so you can hang it on your person, have it hooked onto your traveler's notebook, or even use it as a key holder. 
Measurements:
3.9'' L x 0.4'' D
History: 
Traveler's Notebooks and inserts are designed and produced the Traveler's Company - a stationery line based in Tokyo - specializing in stationery, writing tools and brass products that bring the spirit of adventure and travel to everything they create. Their detailed oriented and charming products have a cult following in Japan, and because everything is customizable, they encourage their users to build and grow their stationery so it fits their lifestyle.

Materials:
Pen - Brass, steel, wood, ink

Pencil - Brass, steel, wood, lead
Variation: 
The brass holder for this writing utensil will naturally patina over time.  
Care Instructions:
Avoid getting wet or placing in moist areas.
All stationary is final sale. 
Share