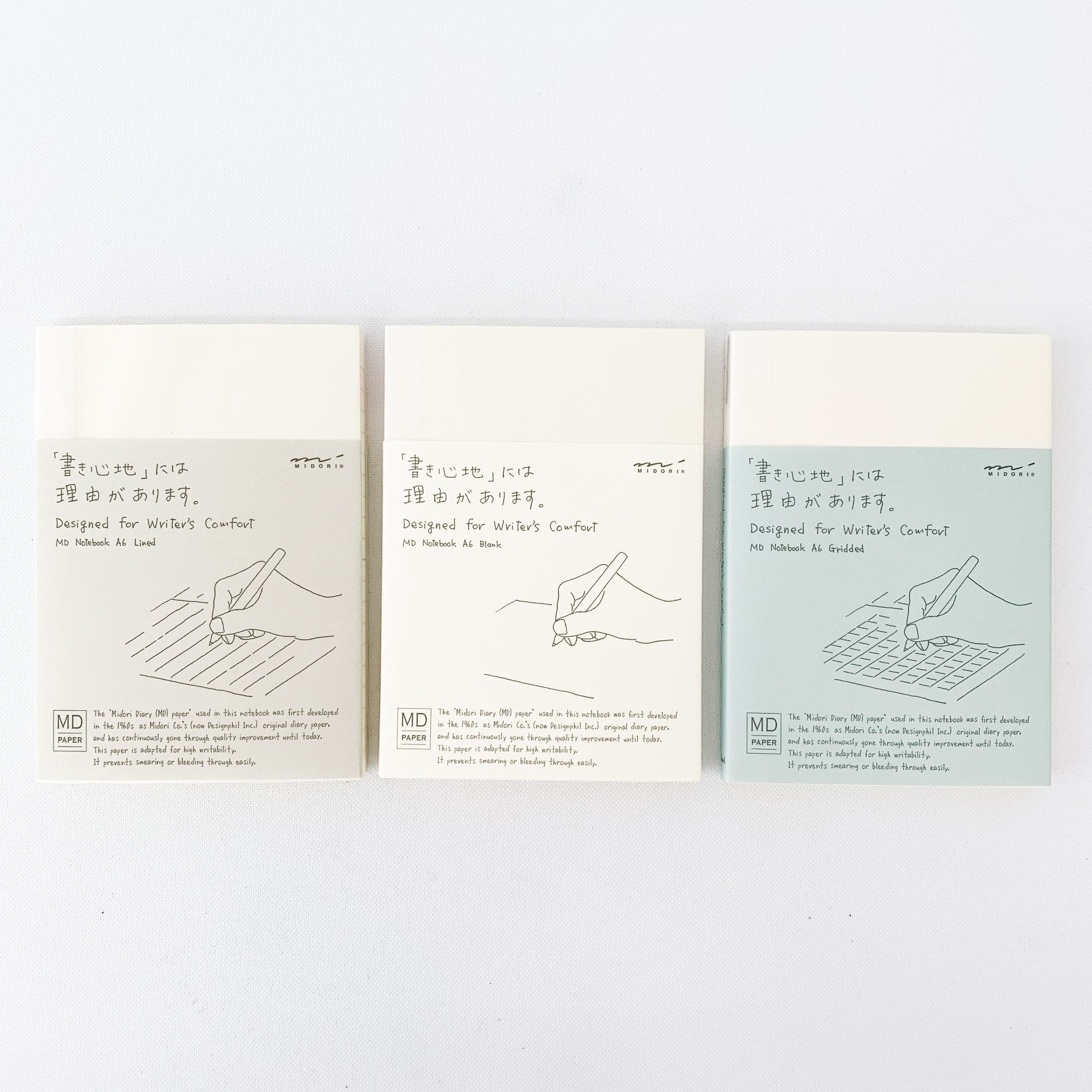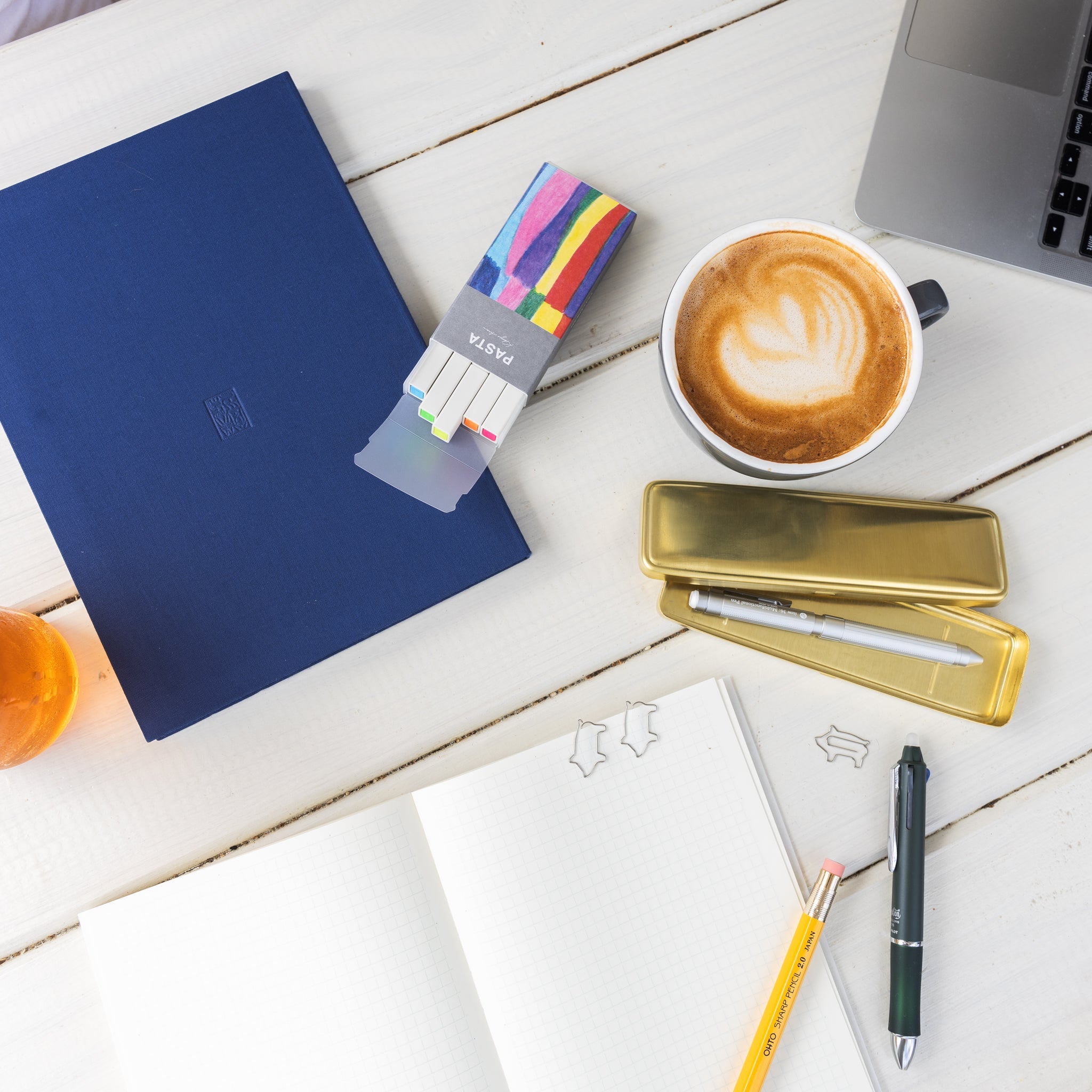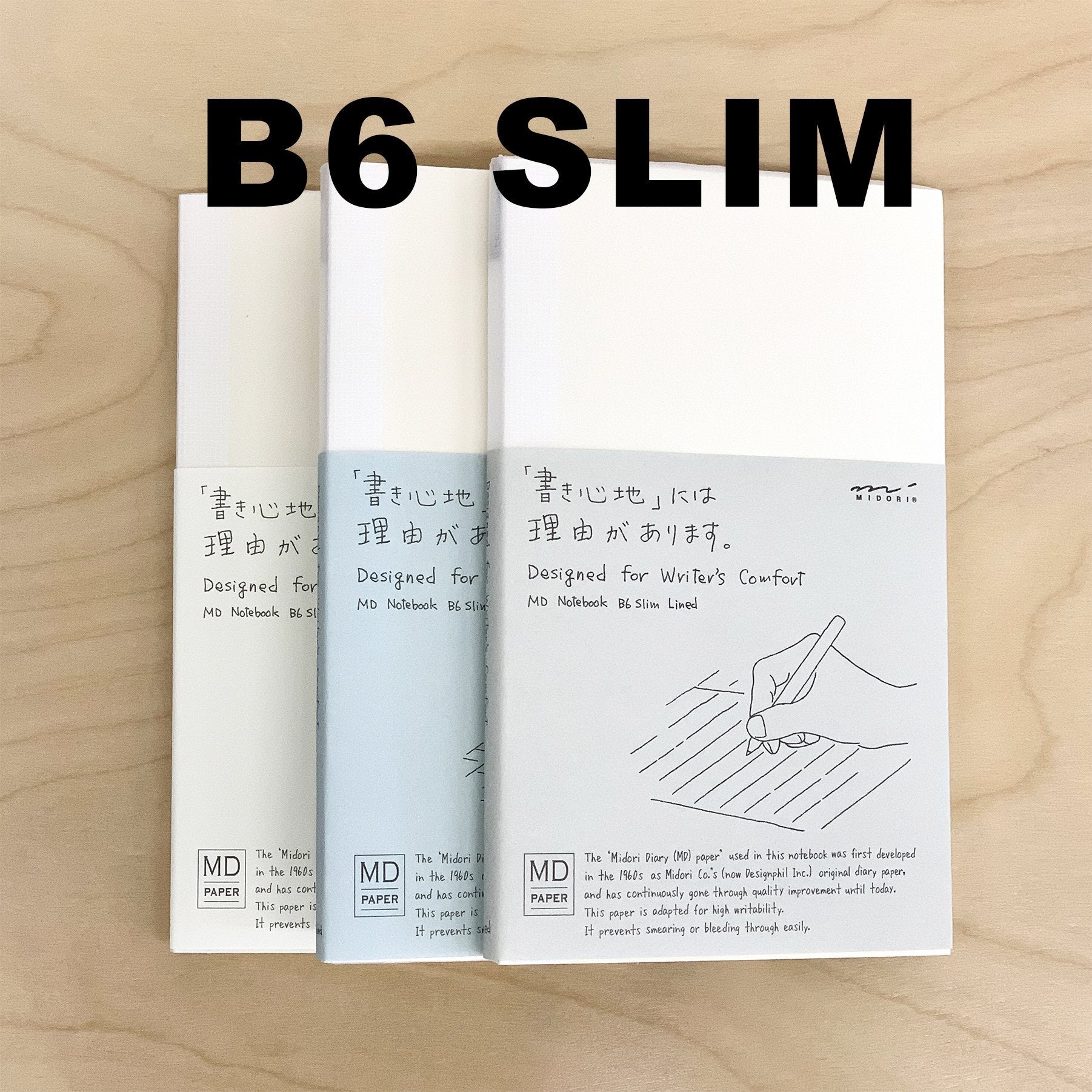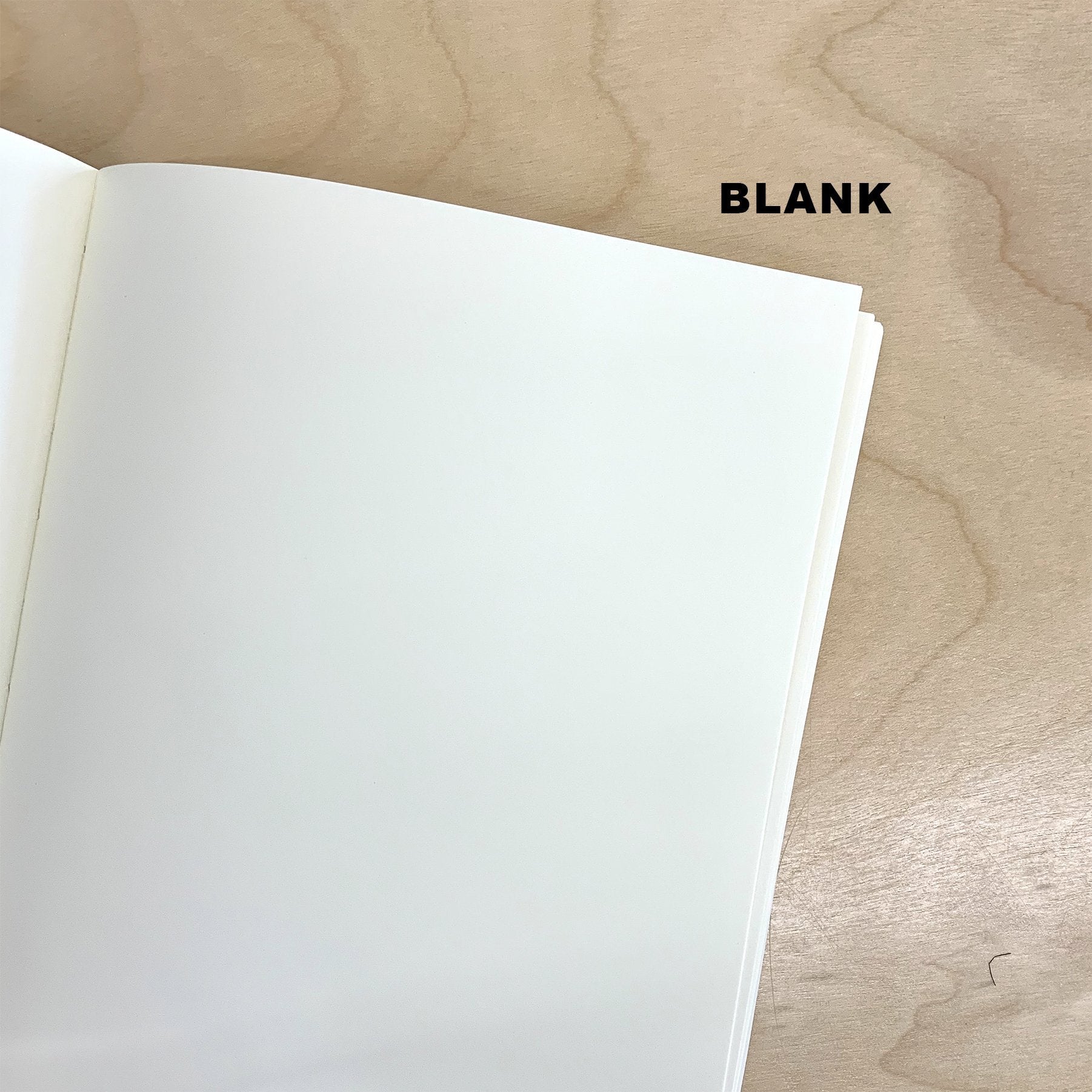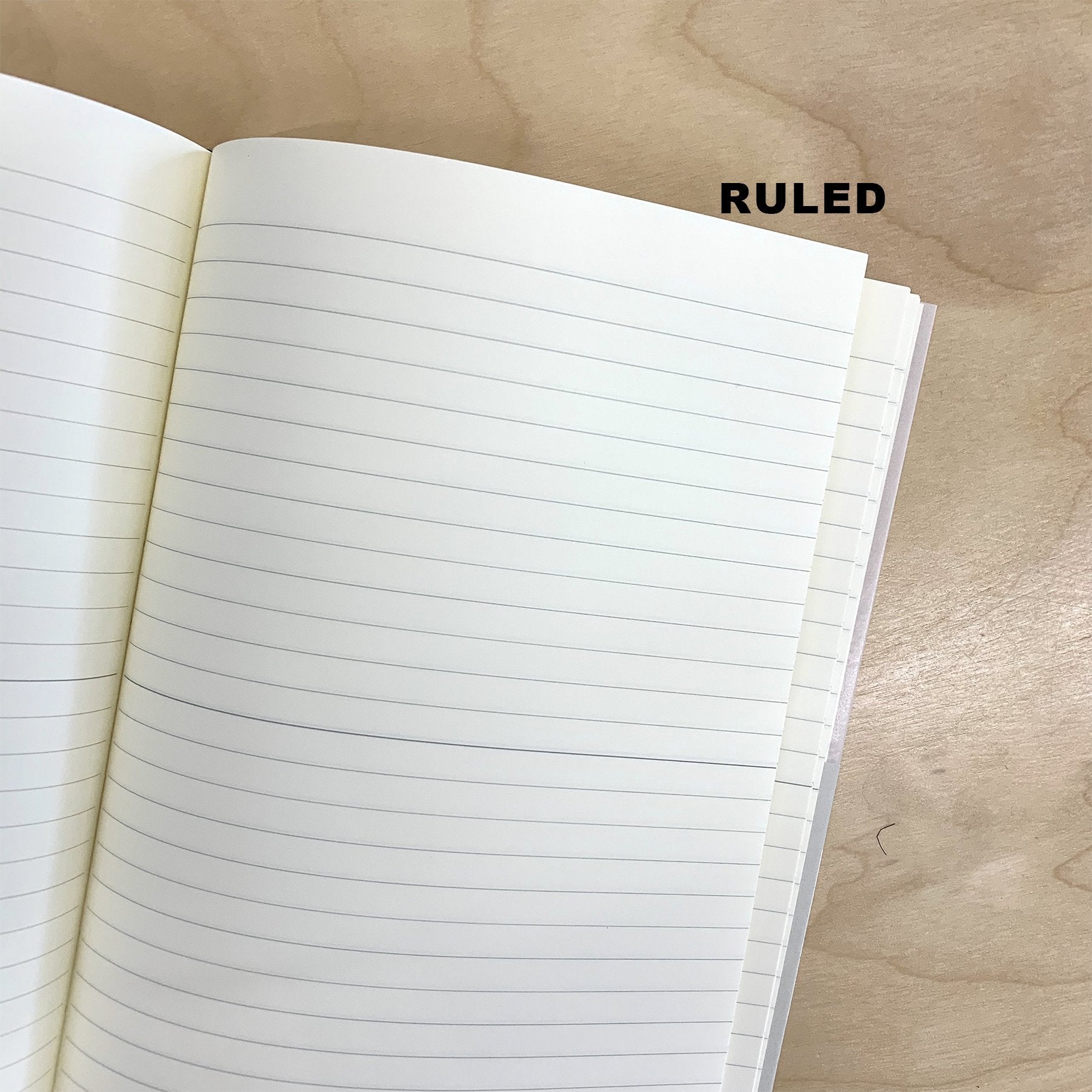 Description:
MD notebooks are designed simply and elegantly so that you can write, draw and draft your ideas with comfort and ease.  Available in three page formats – blank, ruled lines and grid- even the cover is made from paper so you can personalize the spine and covers, or keep it blank for a fresh and clean look.  Threaded binding of the pages also makes the notebook easy to open and lay flat, with added longevity.  All of these elements together create the iconic MD Notebook notebook, and a go-to favorite for stationary lovers around the world.  

Measurements:
MD notebook A6 Blank/Grid/Lined
Dimension : Width 4' Length 6'
176 pages

MD notebook B6 Slim Blank/Grid/Lined
Dimension : Width 4.5' Length 7'
176 pages

MD notebook A5 blank
Dimension : Width 6' Length 8.5'
176 pages

History: 
MD Paper was first launched in the 1960s, creating a range of paper products that focused on quality and design.  MD PAPER Cream (the paper used in MD Notebooks) was launched in 2006. With a warmer color, gentle on the eye, this paper is ideal for writing with a fountain pen. It also has the perfect balance between smoothness and a little resistance, ensuring comfort and making writing a pleasure.

Materials:
Glassine paper cover, hardwood pulp interior paper, bookmark string, thread-stitched book binding
Variation: 
Available in A6, B6, A5
Care Instructions:
Not water resistant
Some ink may bleed
All stationary is FINAL sale
Share