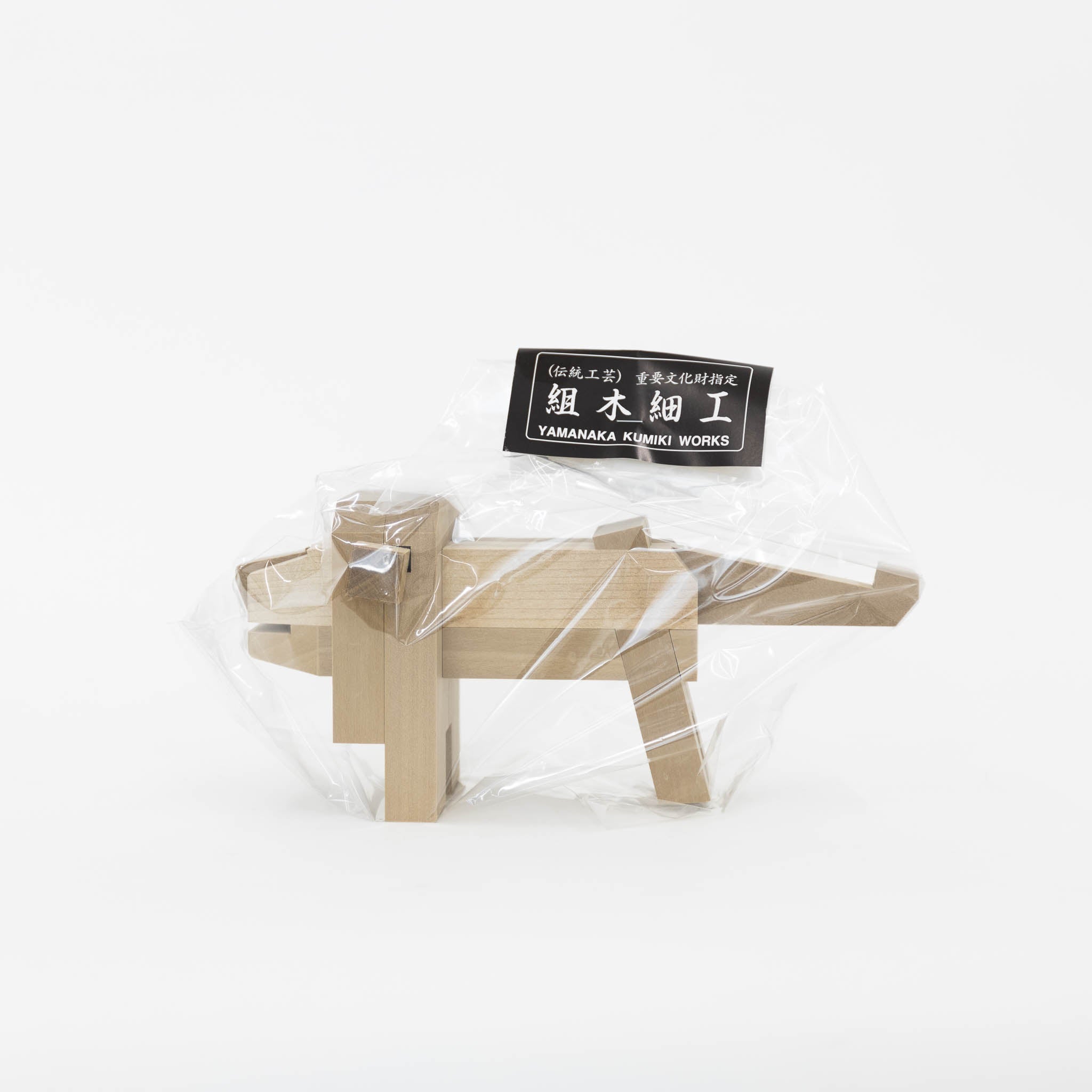 116 discontinued , Braided Wood Puzzle - Lion
Description:
Until recently, Yamanaka Kumiki Braided Puzzles were made as a traditional craft in Hakone, Japan.
Before and after World War II, most of the puzzles were produced for export to the United States, but after being discovered by Bruno Munari, Taro Okamoto, and Sori Yanagi, they came to be highly regarded as a traditional Japanese craft both in Japan and abroad.
Today, production of Kumiki puzzles is discontinued and they are hard to find.


It encloses an illustrated instruction. 
Measurements:
9.5" x 4.25"H x 4"D
History:
Materials:
wood
This item is final sale
Share