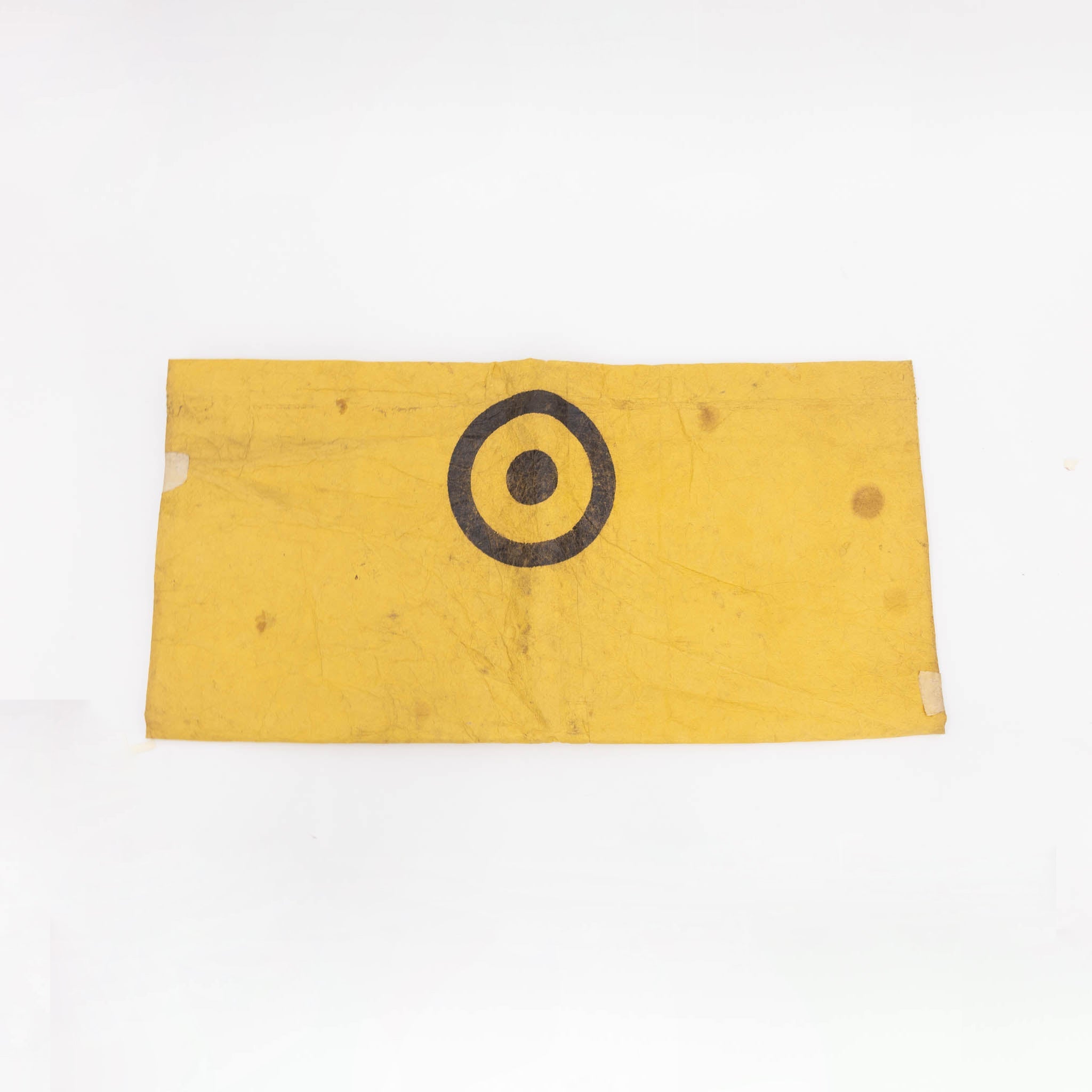 Description:
This bag was used to carry cottons at a company named Gunze Limited which was founded in 1954, headquartered in Osaka. It is a Japanese textile manufacturer of underwear, inner-wear and stockings.
The color yellow was dyed with persimmon for waterproof. 
Measurements:
30"W x 56"H
History:
60's 
Export items
Materials:
Paper

Care Instructions:
Delicate item. Please treat with care.
This item is final sale
Share