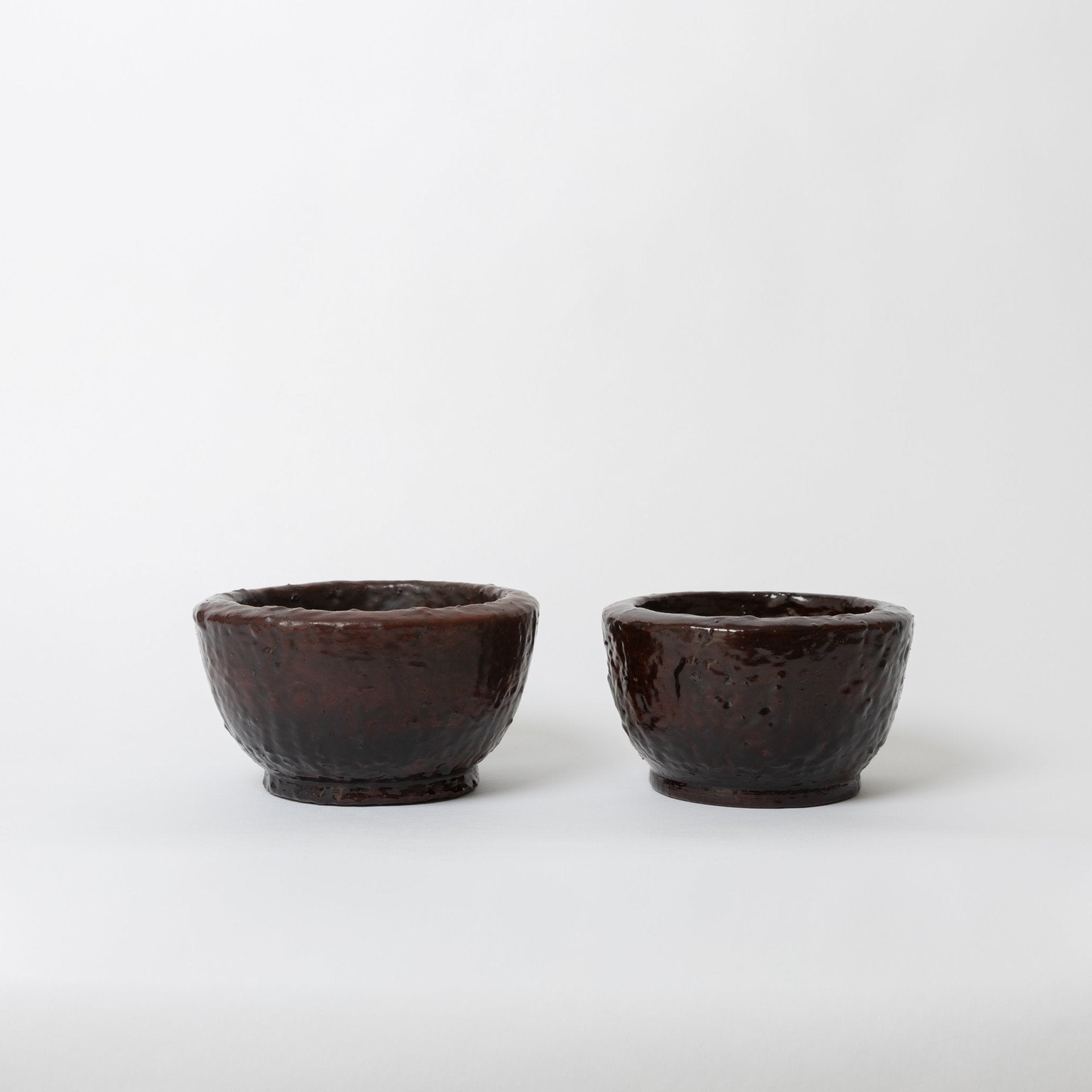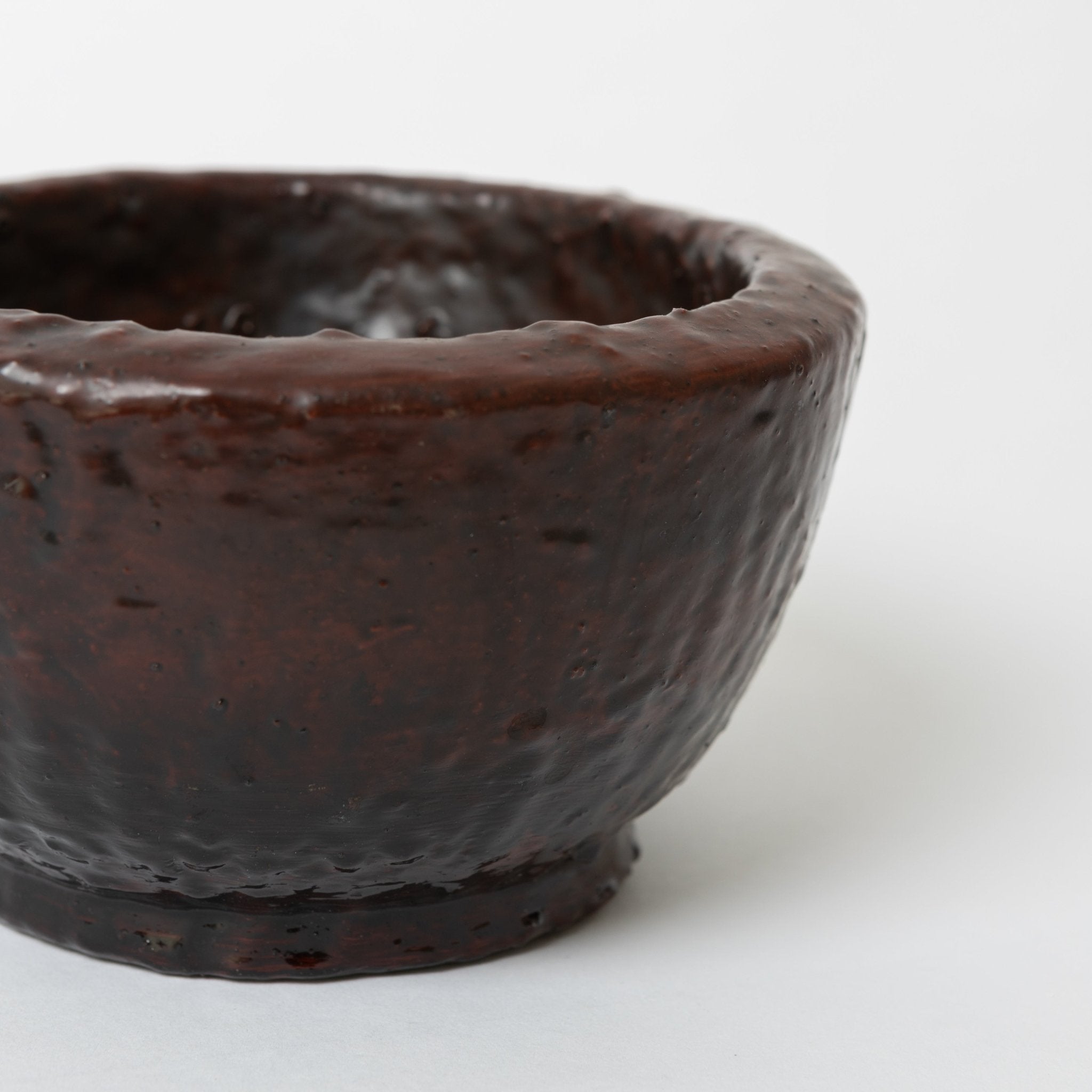 029 Unknown, Japan Wood Lacquer Object
A truly one-of-a-kind vintage tool that over time has become an artistic expression of a craftsman's dedication to their trade
Description:
These wooden bowls were once used by a lacquer craftsman as a trade tool.  Evidence of the artisan's dedication appears on its textured surface, adorned in erratic drips and bumps. These bowls would hold lacquer inside and with each brushstroke, the bowls would gain a fresh layer of lacquer, gradually developing a thick and delightfully drippy surface, setting them apart from the typically smooth and flawless lacquer bowls we encounter. 

Due to the amount of lacquer on each bowl, these bowls are not food safe and not intended to be used as an eating vessel.  

Measurements:
Lacquer Bowl #1: 7''ø x 3.5'' 
Lacquer Bowl #2:  6''ø  x 3.5'' 
History:
Circa 1950
*Each bowl is sold Individually
Materials:
Wood/Lacquer
Care Instructions:
Delicate item. Please treat with care.
Share