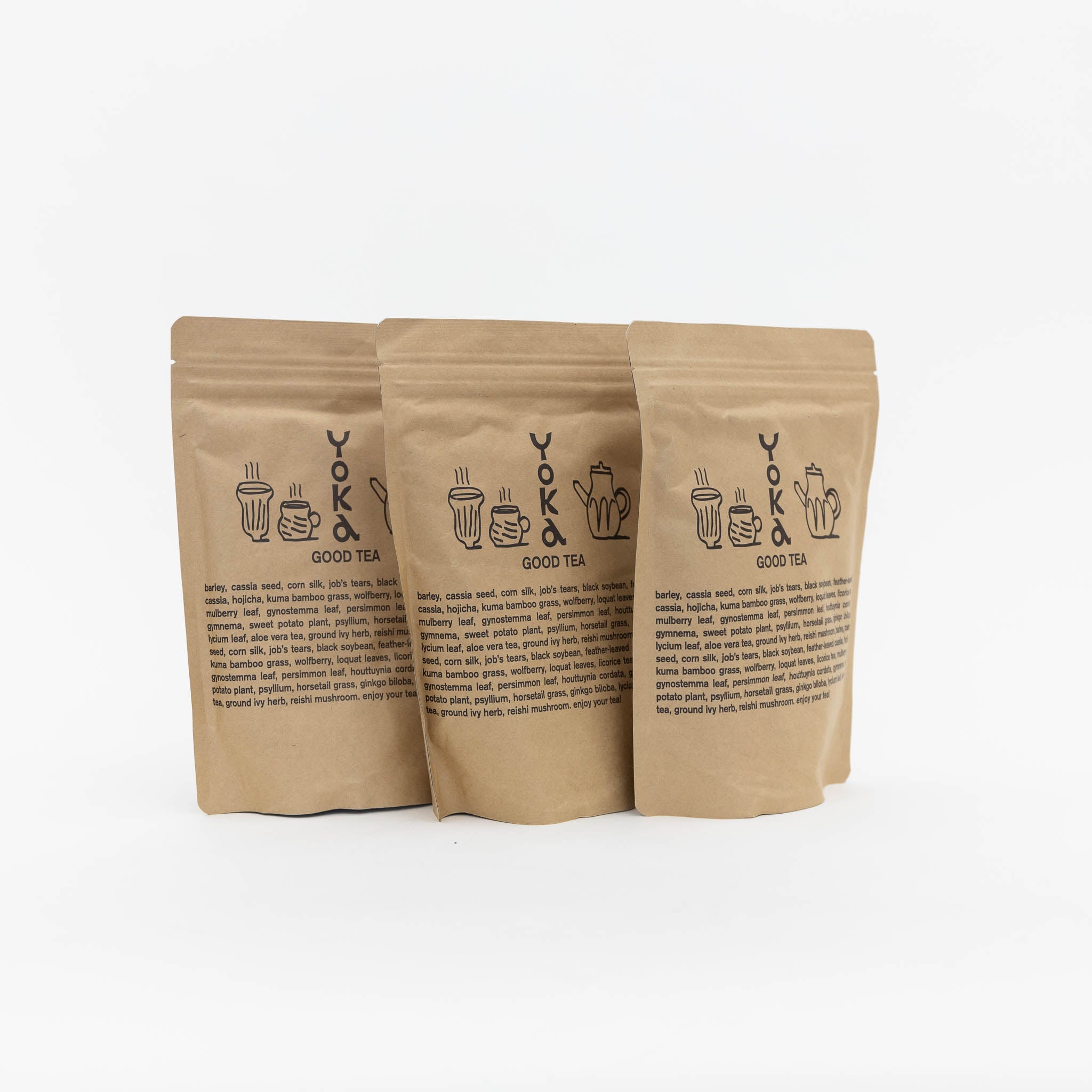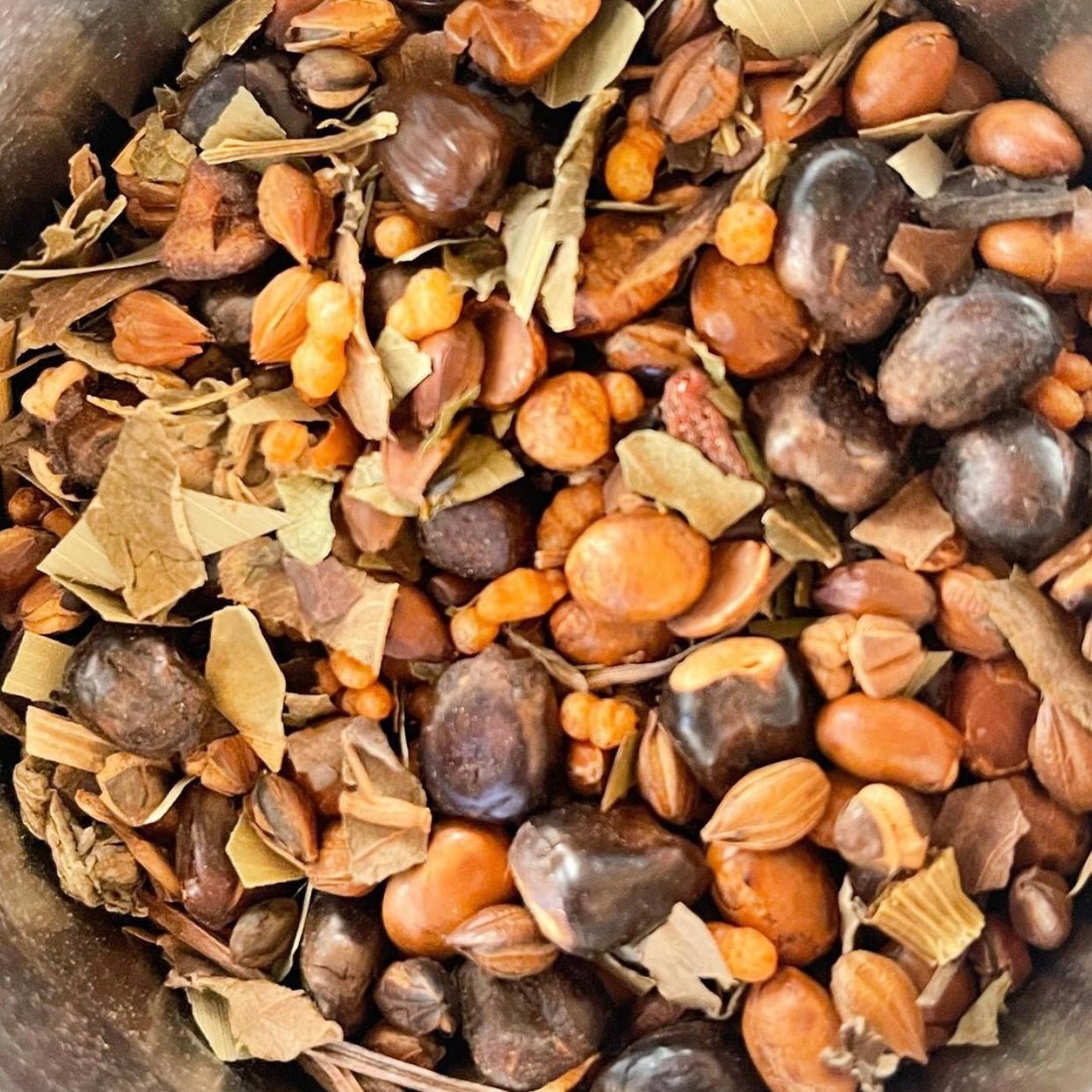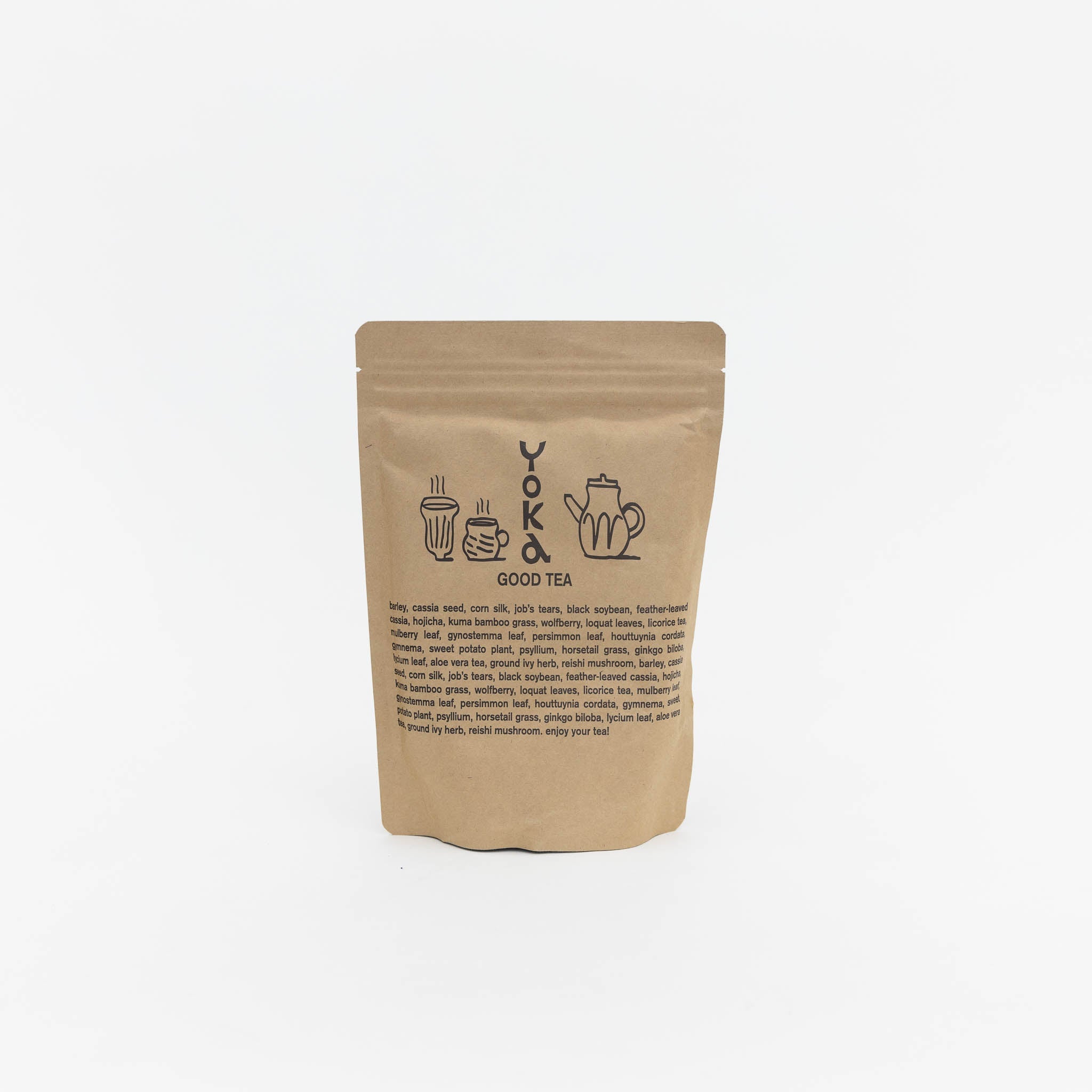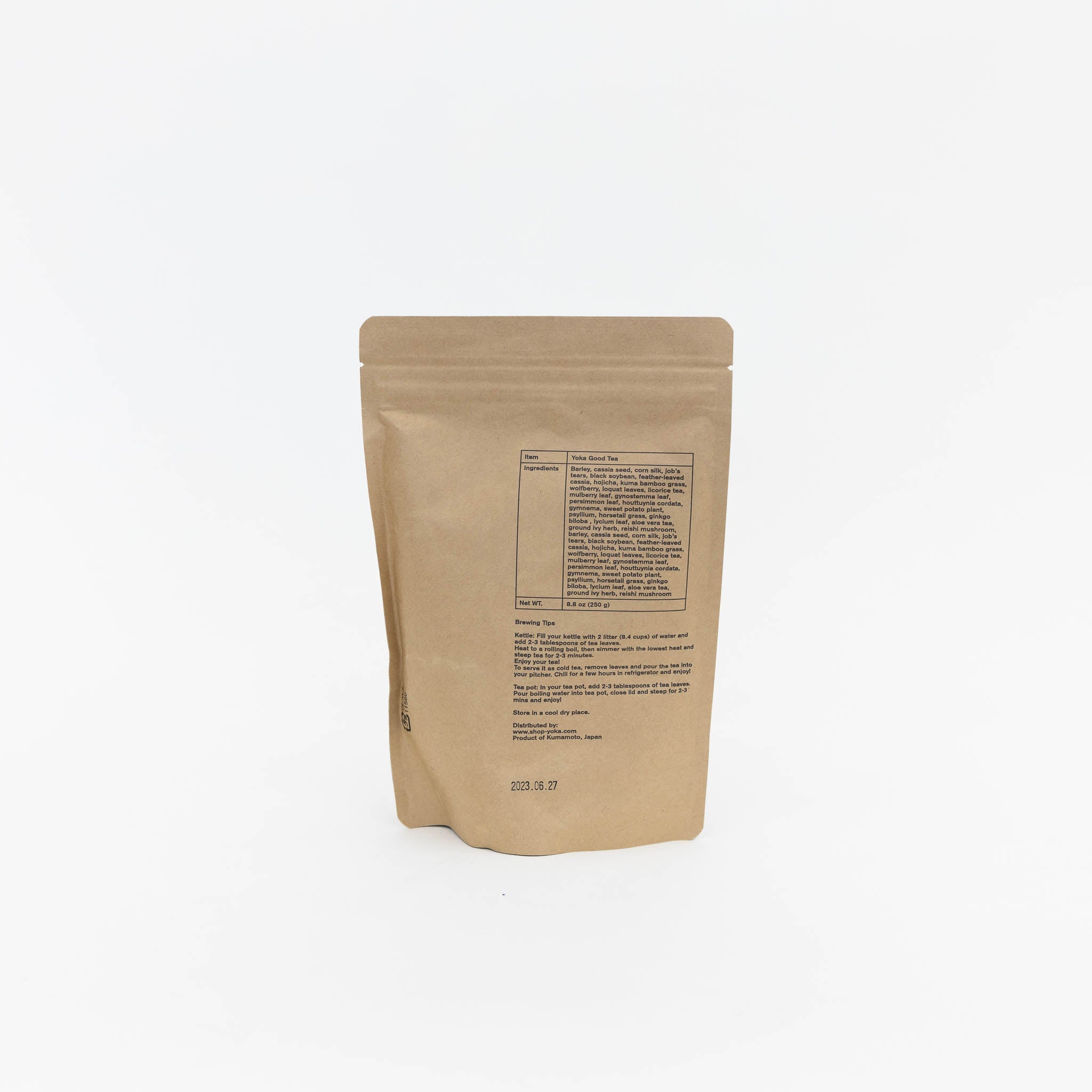 "I've drunk this tea since I was a child, so yes, many many years now. A great everyday tea for children and adults, the tea has a toasty, but mild flavor." - Sachiyo Itabashi (Founder of YOKA)
Description:
A mild and gentle tea made up of a blend of 24 healthy seeds, grains, and plants.  With an earthy and toasty flavor, this tea can be enjoyed by children and adults alike as it virtually has no caffeine.  Enjoy hot or cold.

Measurements:
8.8 oz
250g

History: 
YOKA Good Tea is made in the southern Aso mountain of Kumamoto, Japan using ingredients sourced locally in the same region except for Wolfberry. This tea is produced by YOKA, a carefully curated shop of traditional craft and artisanware from Kyushu Japan, founded by Sachiyo Itabashi.    

Ingredients:
Barley, Cassia seed, Corn silk, Job's tears, Black soybean, Feather-leaved Cassia , Hojicha, Kuma bamboo grass, Wolfberry, Loquat leaves, Licorice tea, Mulberry leaf, Gynostemma leaf, Persimmon leaf, Houttuynia cordata, Gymnema, Sweet potato plant, Psyllium, Horsetail grass, Ginkgo biloba, Lycium leaf, Aloe vera tea, Ground Ivy Herb, Reishi mushroom
Precautions: 
Please consult your doctor before taking any herbs if you are pregnant, nursing or have a medical condition.  This product is not intended to prevent, treat or cure any diseases.
Care Instructions:
For brewing in a kettle:  Fill your kettle with 2 liters of water (8.4 cups) and add 2-3 tablespoons of YOKA Good Tea.  Heat to a rolling boil, then simmer at the lowest heat setting and step for 2-3 minutes.  To serve as cold tea, remove the tea solids and pour out the liquid into a pitcher and chill for several hours in the refrigerator before enjoying. 
For brewing in a tea pot:  Drop 2-3 tablespoons of YOKA Good Tea into your teapot.  Pour boiling water into the teapot, close the lid and steep for 2-3 minutes.  Enjoy immediately.  
Once the package is opened, store in a cool dry place.  
Share