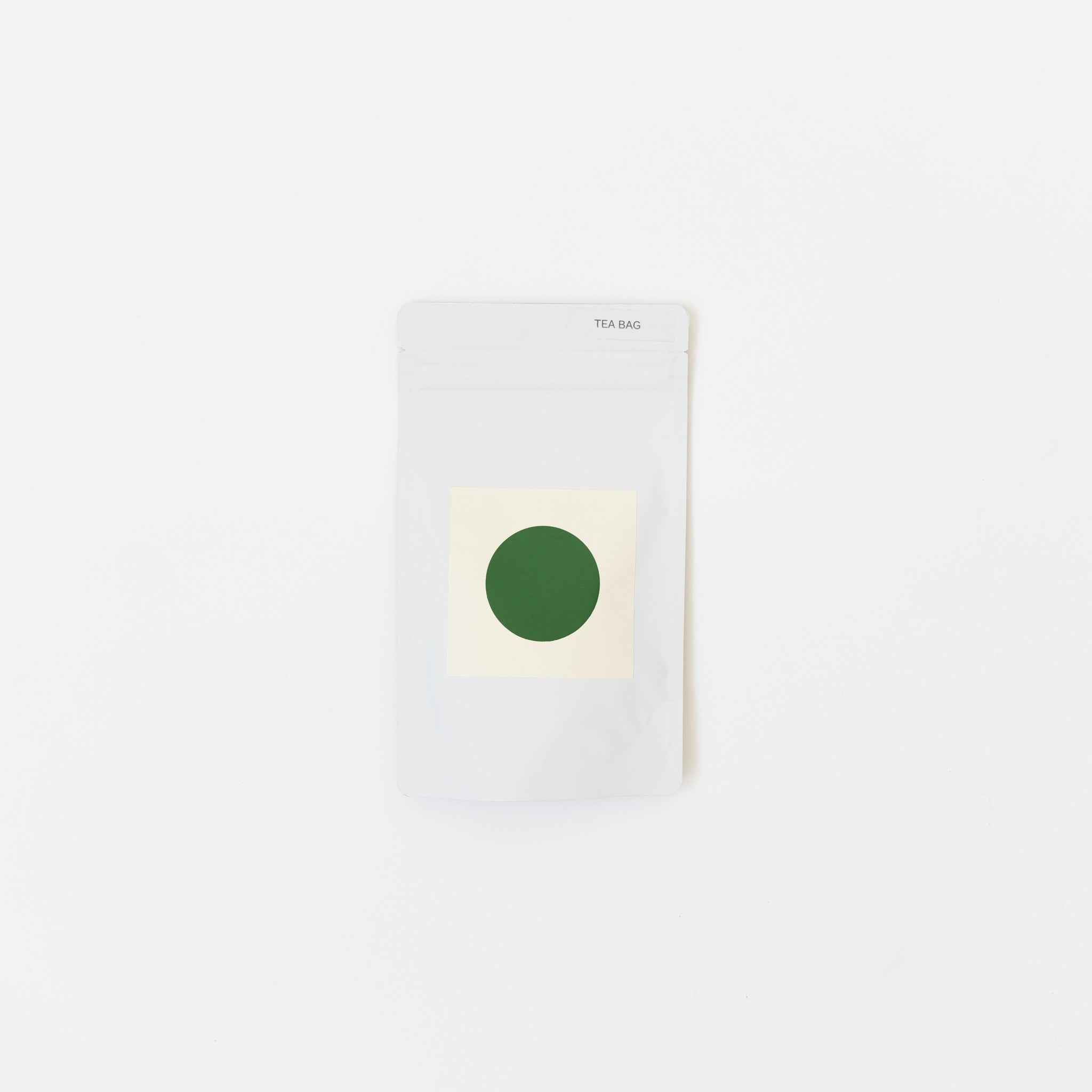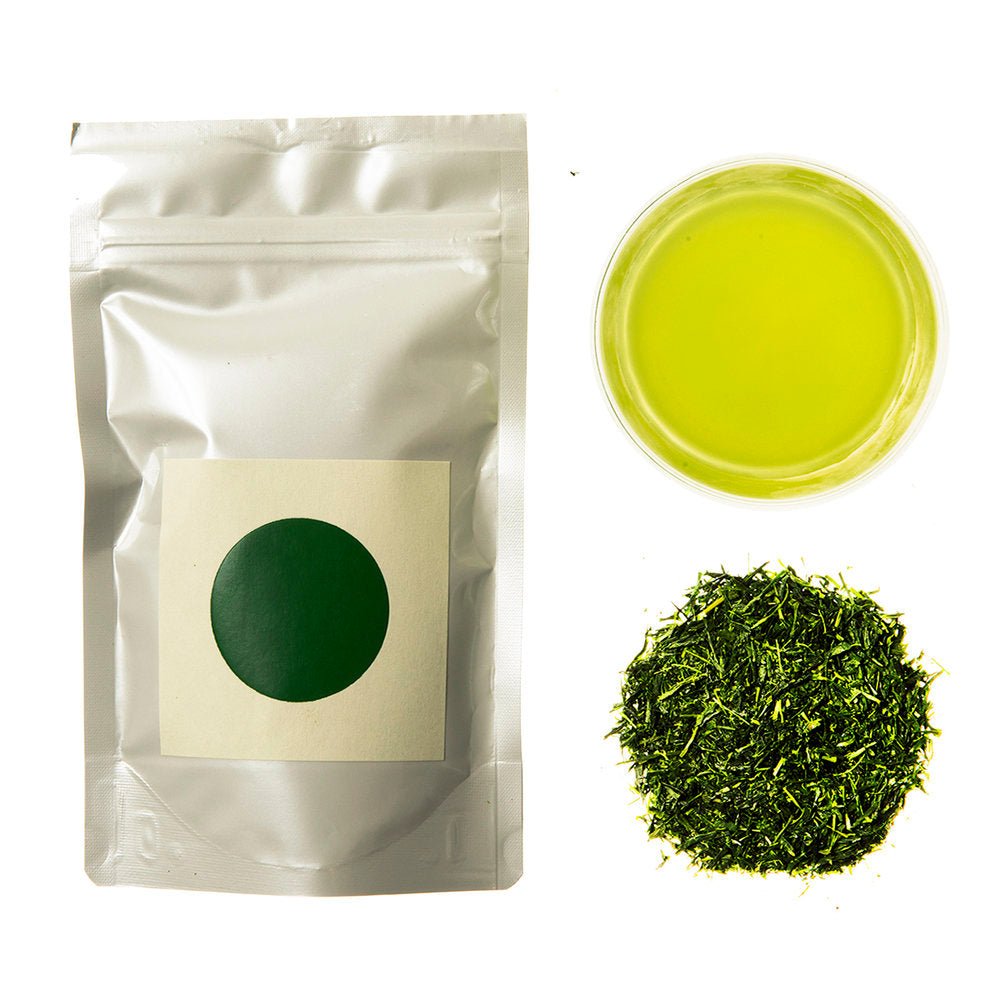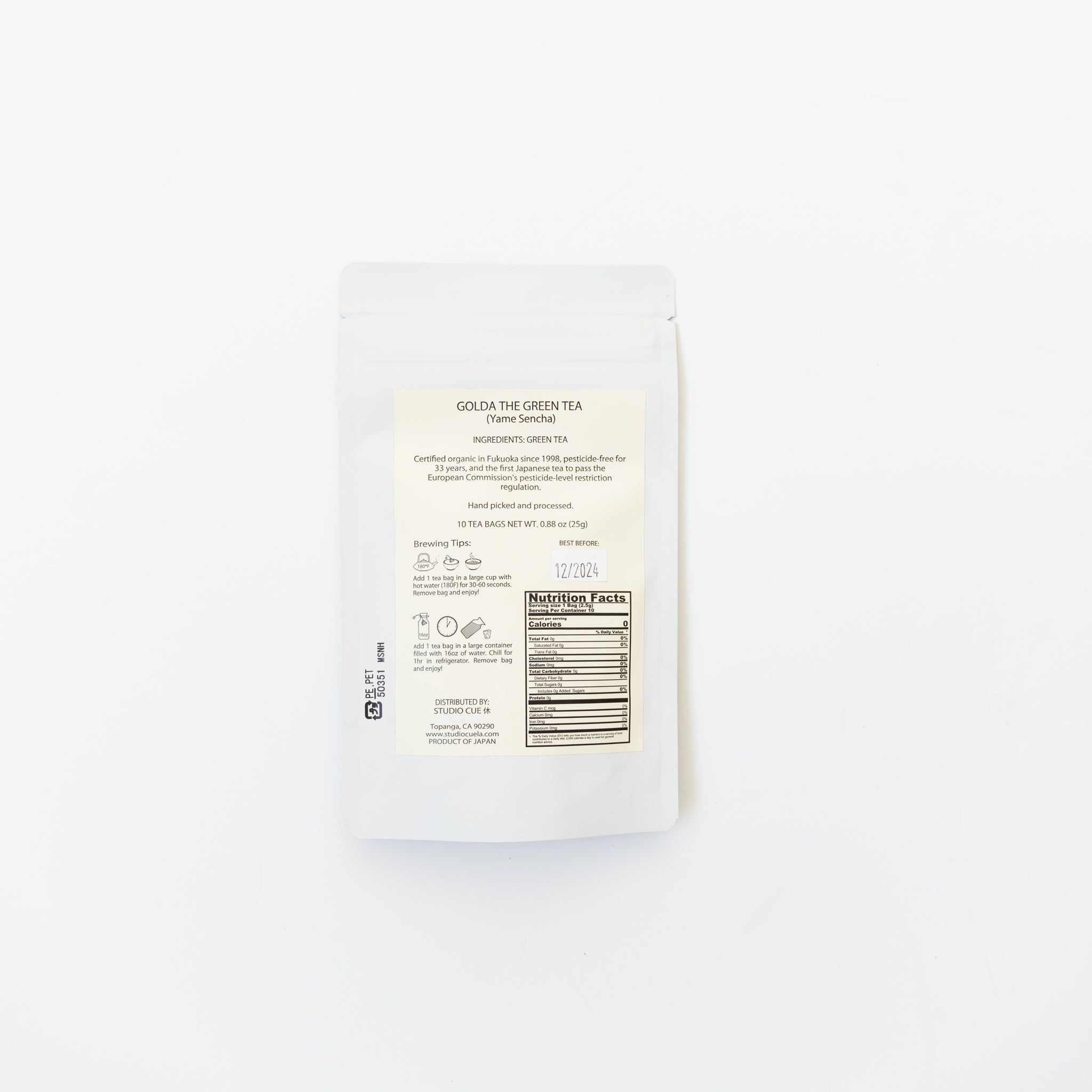 Golda Organic Green Tea 10 Bags
Description:
Delicately balanced between mild and full-bodied flavor, our 100% organic GOLDA Yame Cha is one of the most delightful ways to wake up in the morning.  Fragrant with a refreshin, clean aftertaste and a hint of sweetness, enjoy the tea hot to start your day alert,  or relish it cold-brewed, as a mellow afternoon refreshment.  Grown at high altitudes in the moutain village of Kuroki in the city of Yame, these dark green tea leaves are raised only on rain water and biodiverse soil without any contact with chemicals or pesticides.  Yame's sunny inland climate, fertile soil and access to the Yabe river basin, cultivates some of the most exceptional, award-winning green tea found in Japan.  Our GOLDA Yame Cha is the first Japanese tea to pass the European Commission's stringent standards for organic certification, spotlighting the connection between healthy, nutrient-rich soil and pure, delicious green tea that nourishes the body.    Let your body benefit from the vitamin C, antioxidants, and mood-enhancing properties of Yamecha, and feel Mother Earth's goodness in each cup. 
History: 
Studio Cue is based in the hills of Topanga Canyon, and started by a husband and wife team from Japan, Keiko and Tsugu. Golda is an all-natural line of atmosphere sprays and soaps created by Studio Cue, using essential oil extracted from rare Japanese Hiba wood.
Measurement:
10 Tea bags (25 g each)
Materials: 
100% organic green tea
Care Instructions:
Best brewed at 80-85°C with short infusions (40 seconds). For the second infusion, brew for 20 seconds. Preference for brewing is personal, so try experimenting to find the way you like it the most.  Green tea of this exceptional quality also tastes great in food! Try incorporating the dry tea into your favorite
furikake
(rice-seasoning blend,) or seasoning the used leaves with a soy sauce and fold them into rice.
All food items such as tea is final sale
Share