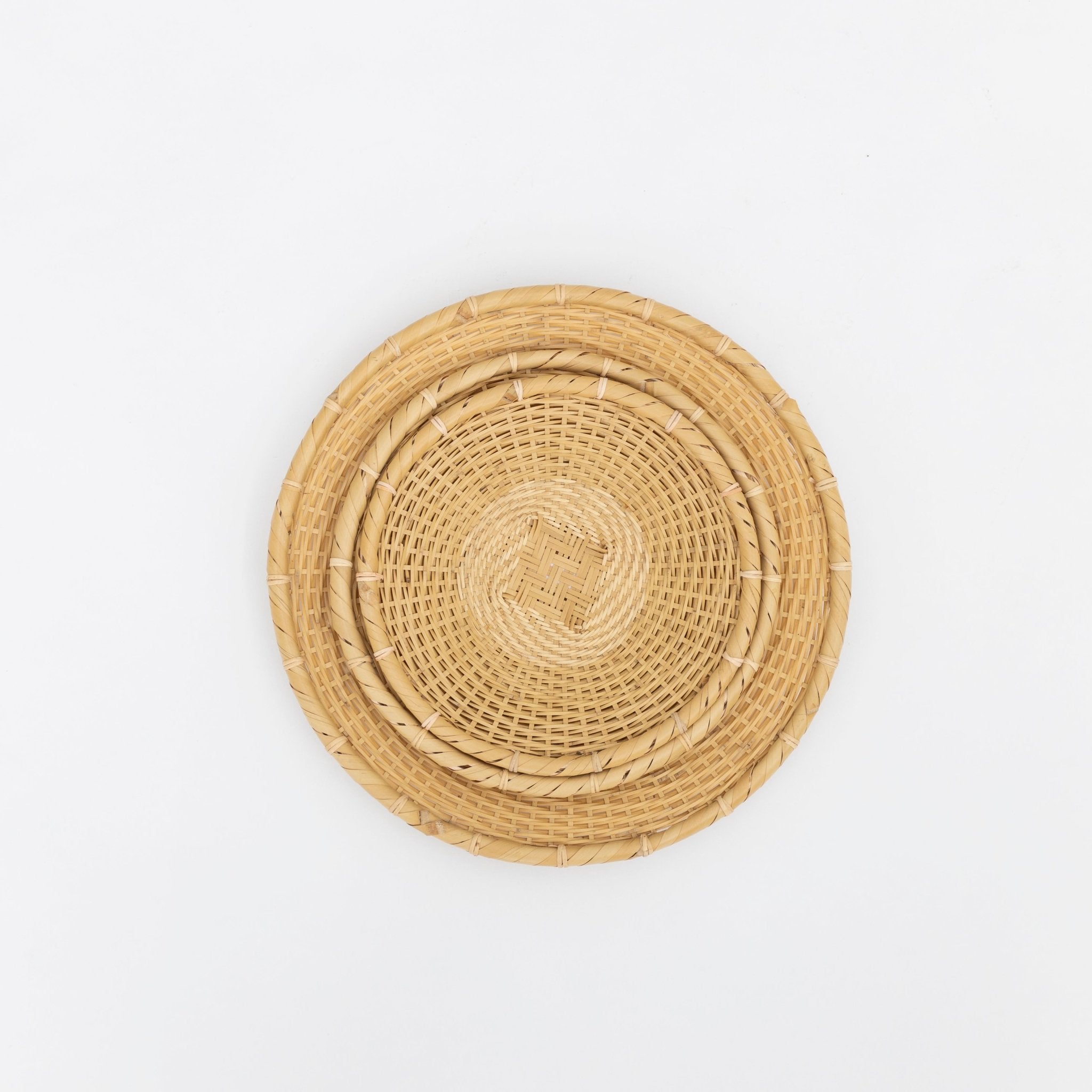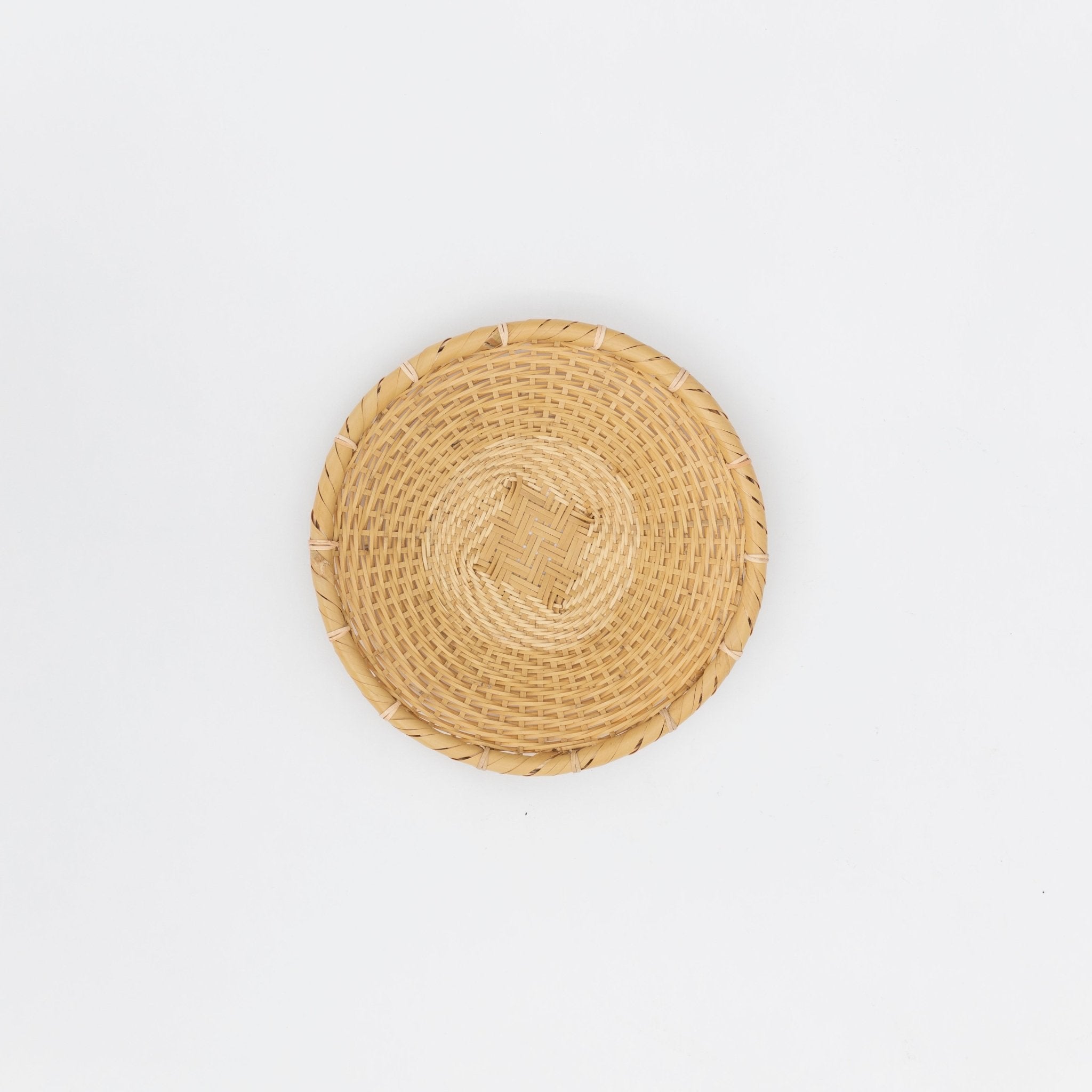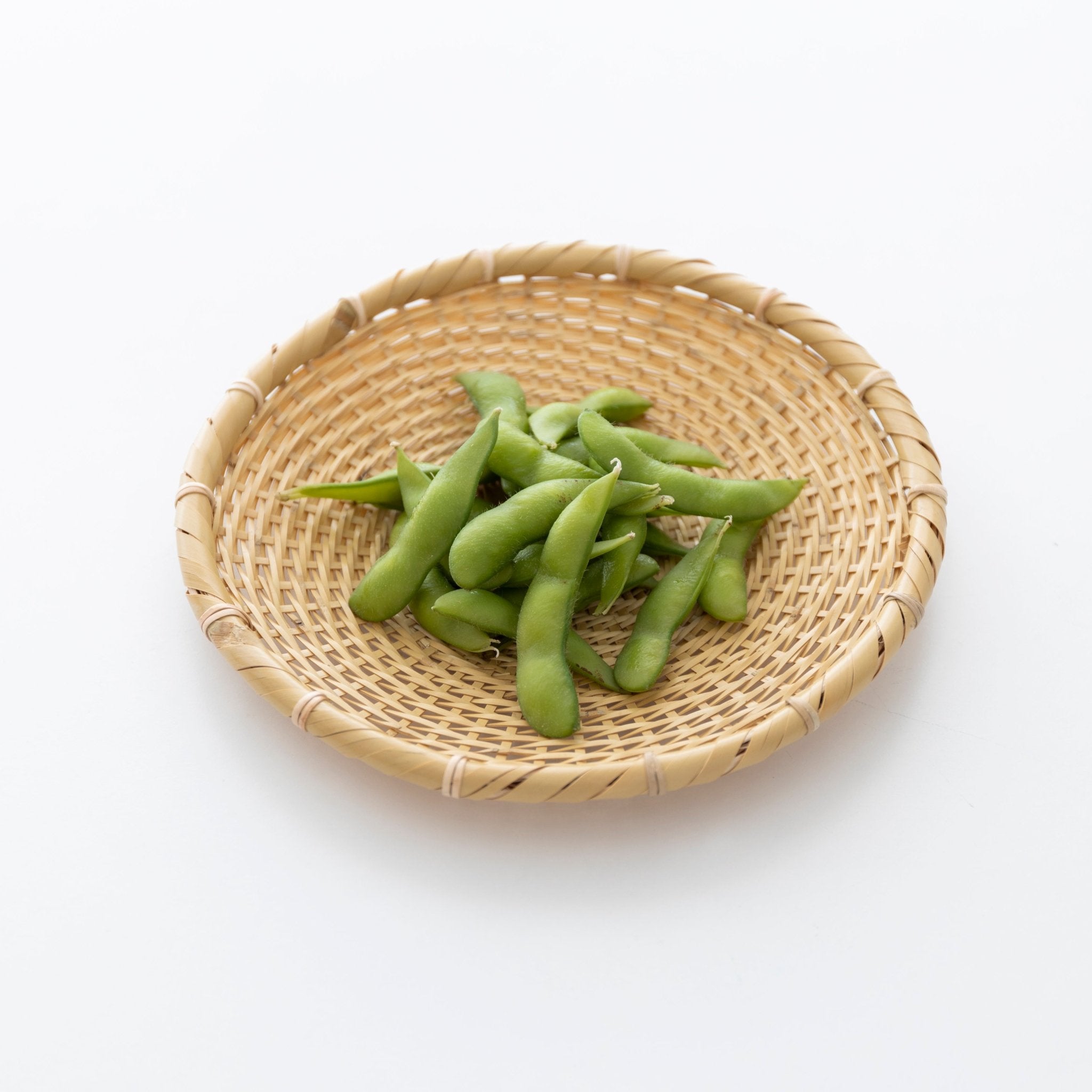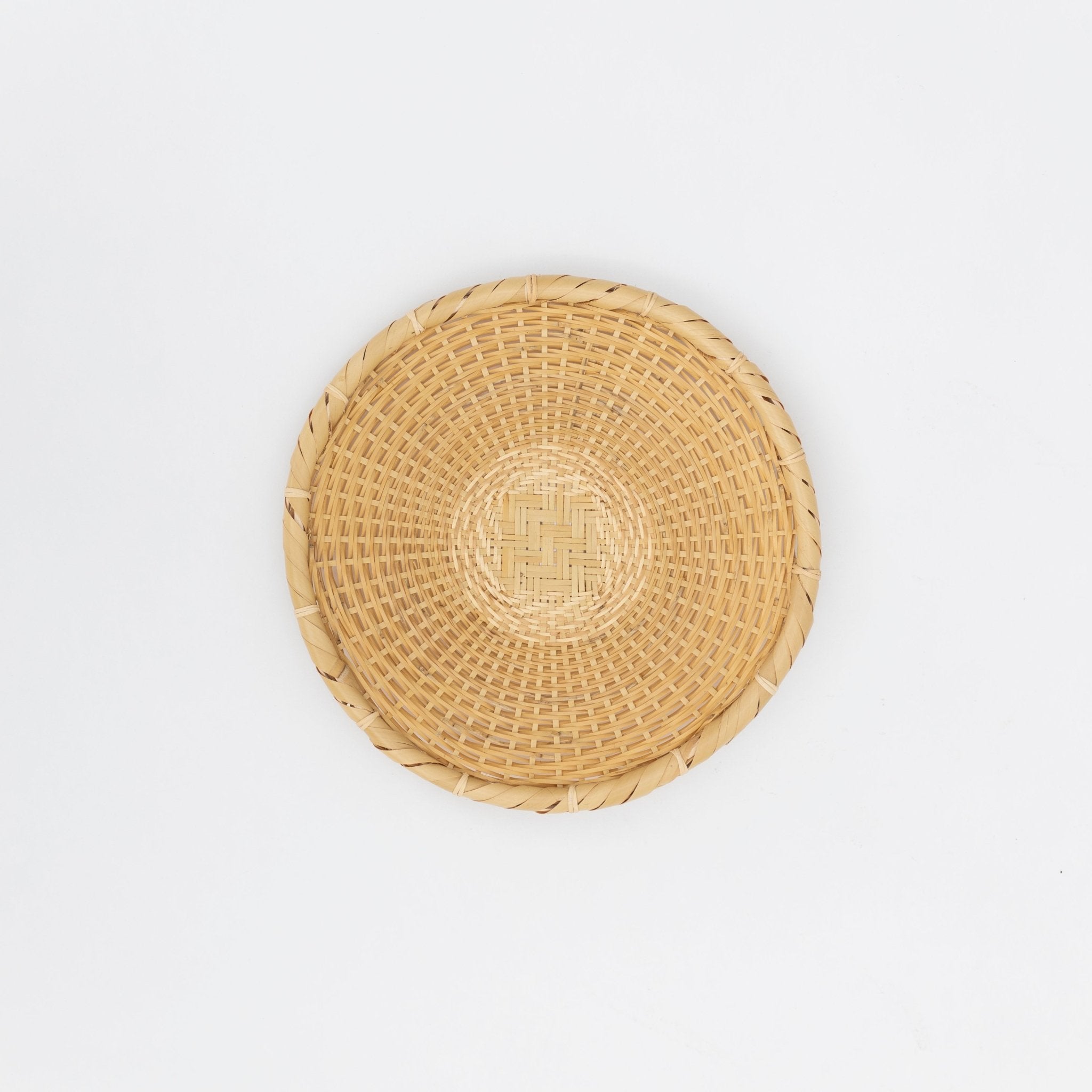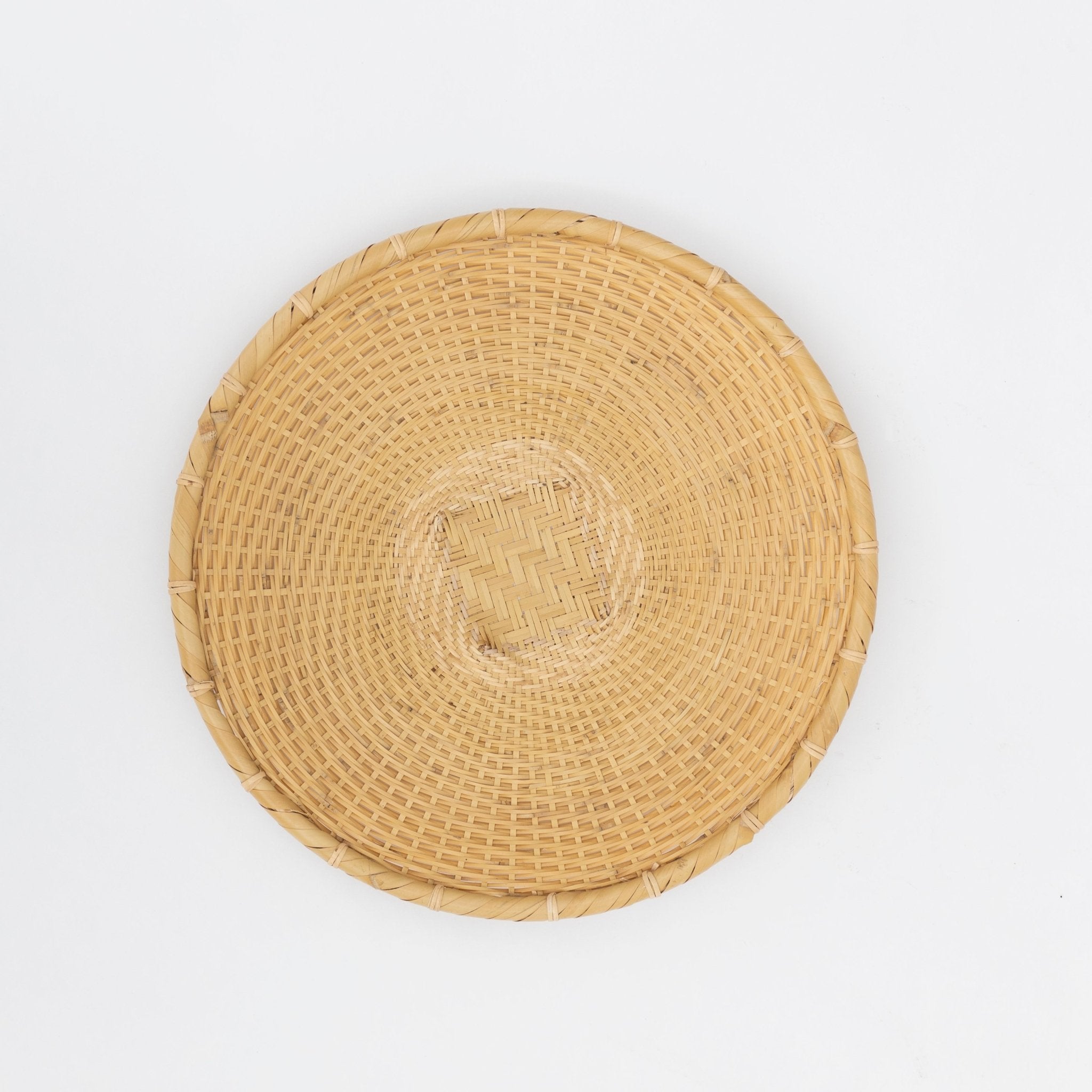 "Cross over into the New Year with one of the most enduring Japanese New Year's Eve traditions of eating soba noodles before midnight. Called 'Toshikoshi Soba' or "year-crossing noodles", it is thought that one does not successfully cross over into the new year unless these noodles are eaten. Soba represents a long and happy life, and breaking free from the past (since noodles are cut and broken into strands). Soba noodles can be eaten hot in a warm broth, or eaten cold off traditional bamboo colanders like this and dipped into a flavorful dressing."
Description:
The Japanese word zaru refers to the traditional draining baskets used in the preparation and serving of different cuisine like noodles, vegetables, fish.  You can also use this type of zaru as a fruit basket or a catch all dish to hold miscellaneous  household accessories. Available in 3 sizes–small, medium and large.

Measurements:
Small - 8.25'' D
Medium - 9.25'' D
Large - 12'' D

History: 
Originating in Kyoto, Kohchosai Kosuga is a fifth-generation atelier that combines traditional bamboo shaping techniques and contemporary design concepts. The bamboo used in Kohchosai Kosuga products are of the Madake and Mousouchiku varieties. Carefully crafted by skilled hands using bamboo sourced from the mountains of Hyogo, Nara and Kyoto known for their incredibly strong and durable bamboo reeds. No preservatives or chemicals are used in the harvesting or making of these pieces and the procuring and drying of each bamboo piece is a long process. The bamboo is harvested between the cold winter months of November to February. When it gets warmer in March, the oil from the bamboo is removed through steaming in a special kiln. After that, it is hung to dry in the sun for over one month.

Materials:
Bamboo
Variation: 
Due to its natural material, there will always be variation in the tone and finish.  Over time the color and appearance of the bamboo will naturally change and patina with use.
Care Instructions:
Hand wash only with mild detergent and soft sponge.  Avoid soaking in water or keeping wet for long periods of time.  Extended exposure to sunlight may discolor the wood and warp its shape.  Do not microwave or bring in contact with a flame.
Returns must be made within 2 weeks in original, unused condition with all packaging for either 1. Store credit for the full amount or 2. Refund - minus a 20% restocking fee.
Tortoise does not cover the cost of return shipping or the cost of re-shipping an exchange
, and the cost of shipping for returns and exchanges is the responsibility of the customer. 
Share