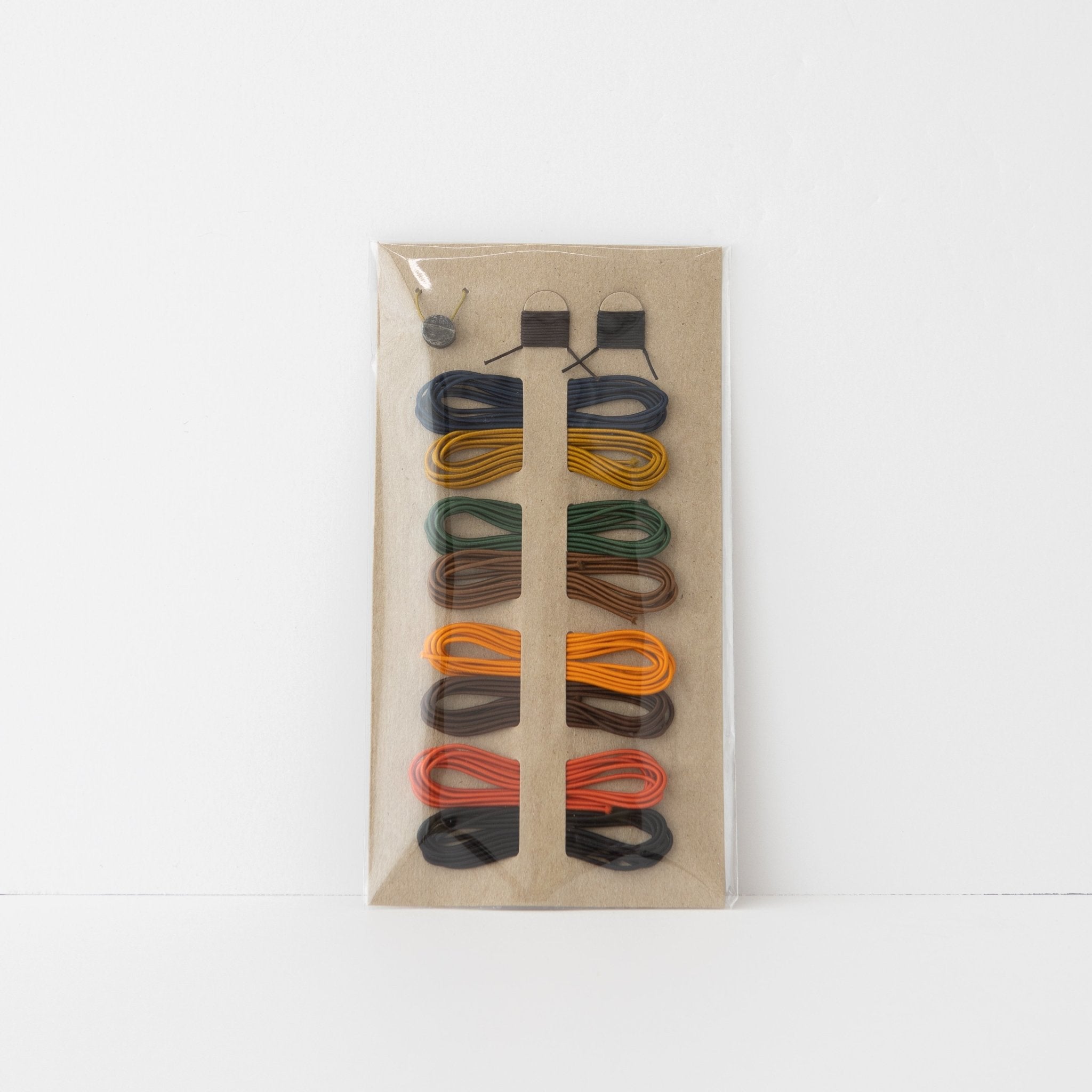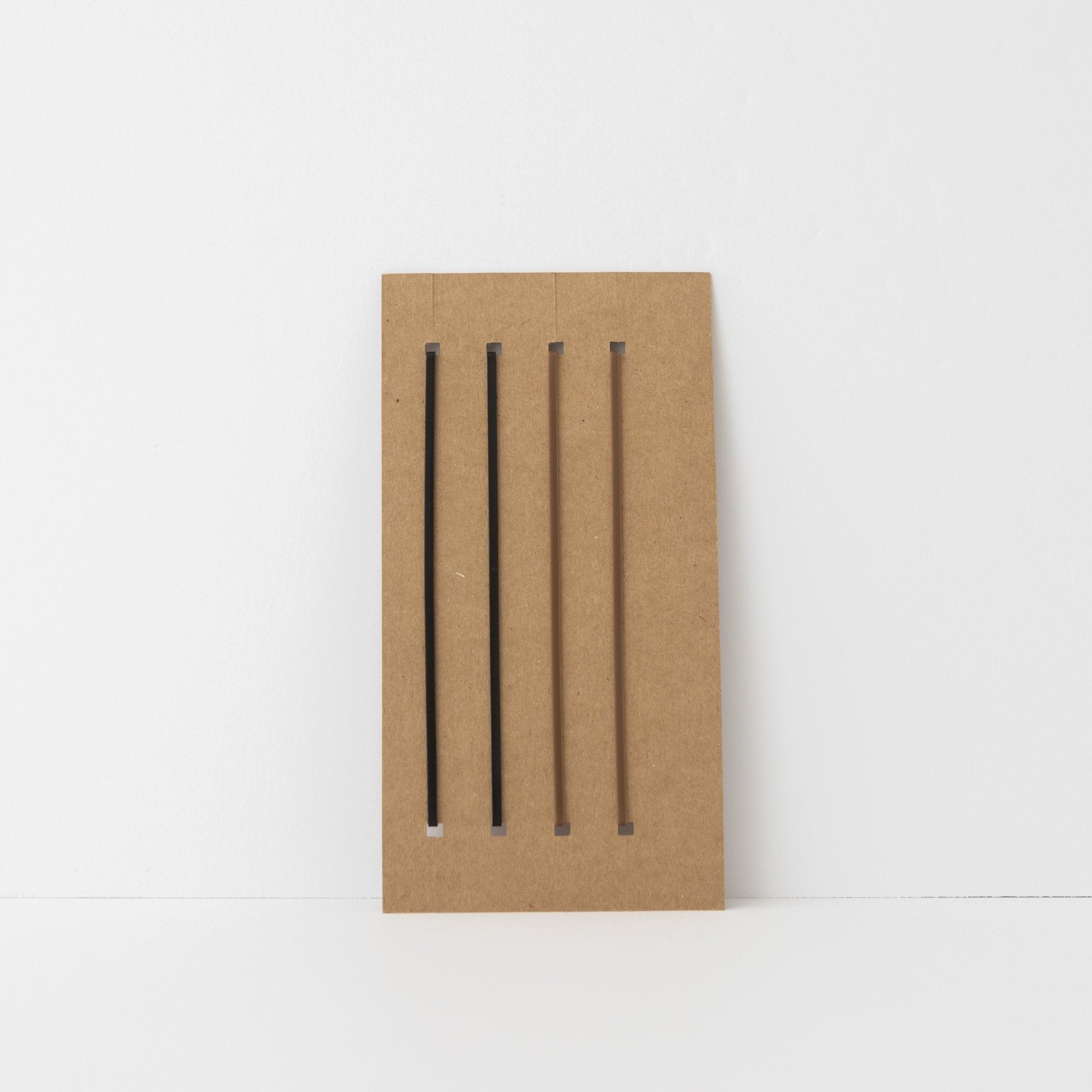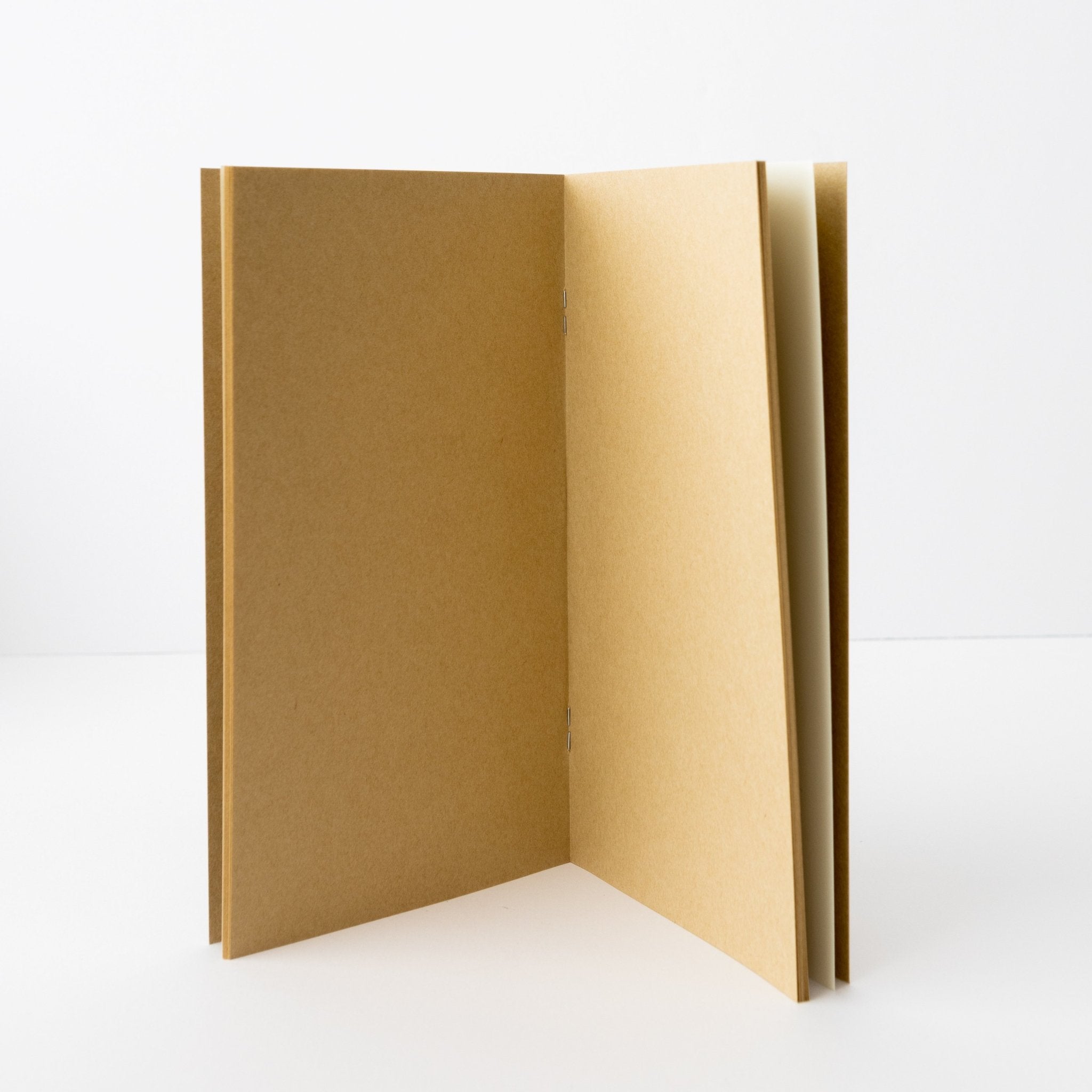 Traveler's Notebook - Specialized Inserts
Description:
Designed to be used with the regular size Traveler's Notebook, these additions will help you customize your notebook to fit your personal journaling needs.  Turn your notebook into a great travel wallet to keep your cards and important documents safely using the card file, zipper pocket or pocket sticker.  Or try expanding your artistic side by adding a kraft paper notebook or sketch book.  The binding band set helps you tie multiple inserts together to grow your customized notebook - but the notebook set already comes with 1 rubberband to allow multiple inserts!
Measurements:
Card file - 12 pockets, 
4.33in x 8.25in
Zipper Pocket File - 3 pockets, 4.33in x 8.25in
Kraft Paper Notebook - 64 pages, 4.33in x 8.25in
Binding Band - 2 Colors x 2 Pieces
Sketch notebook - 48 perforated pages, 
4.33in x 8.25in
Repair Kit - 4.33in x 8.25in
Pocket Sticker - 4.33in x 8.25in
History: 
Traveler's Notebooks and inserts are designed and produced the Traveler's Company - a stationery line based in Tokyo - specializing in station
e
ry, writing tools and brass products that bring the spirit of adventure and travel to everything they create. Their detailed oriented and charming products have a cult following in Japan, and because everything is customizable, they encourage their users to build and grow their stationery so it fits their lifestyle.
Materials:
Card File - plastic
Zipper Pocket File - plastic
Kraft Paper Notebook - kraft paper 
Sketch Notebook - Perforated paper 
Repair Kit - Spare bands, strings, tin fastener
Pocket Sticker - plastic

Variation: 
Five available styles depending on the notebook user's needs. 
Care Instructions:
Expand your notebook with any of the regular size inserts, including our
standard inserts
,
schedule inserts
and
specialized inserts
. You can use the set's rubber band system to hold together multiple inserts in the beautiful leather binder.
All stationary items are final sale. 
Share