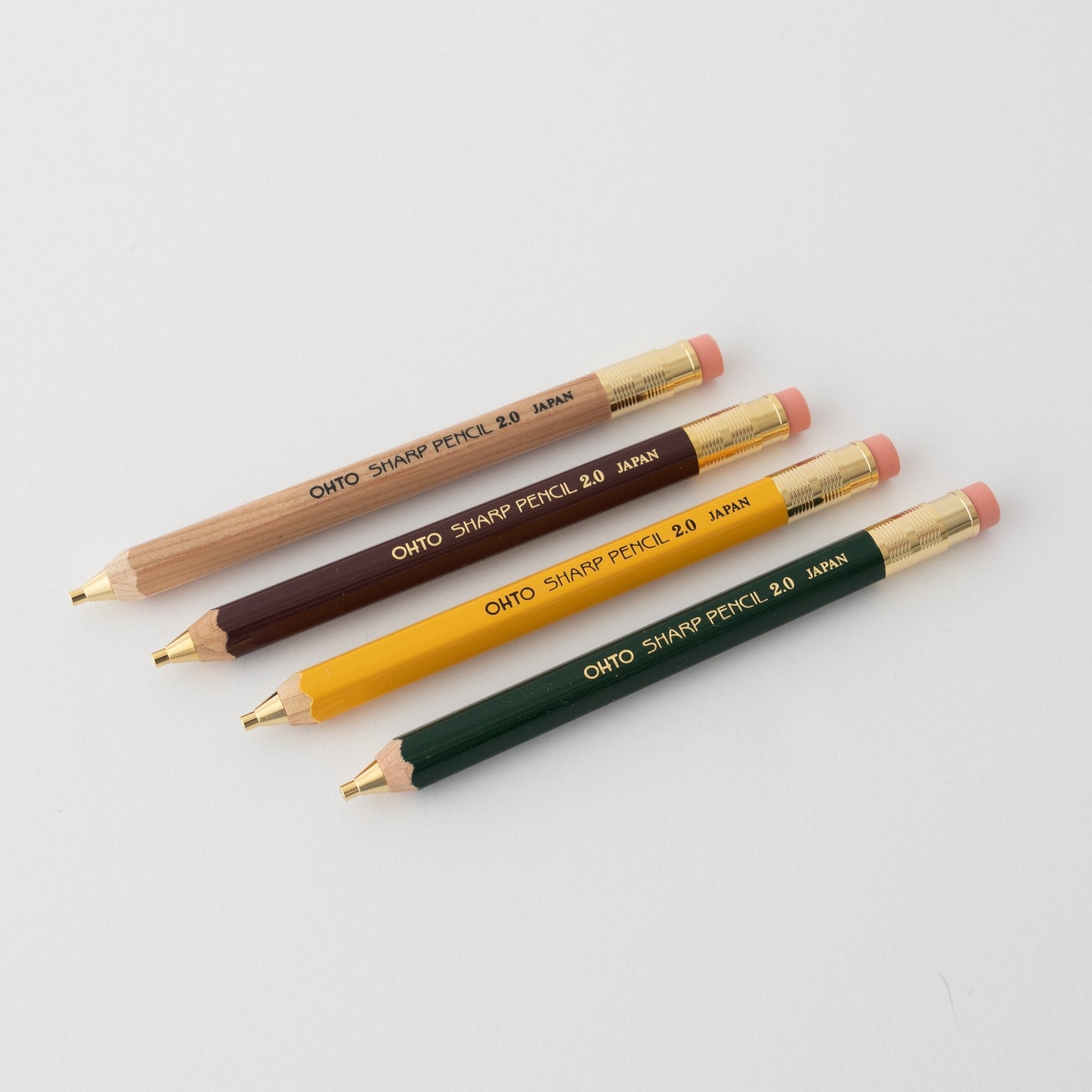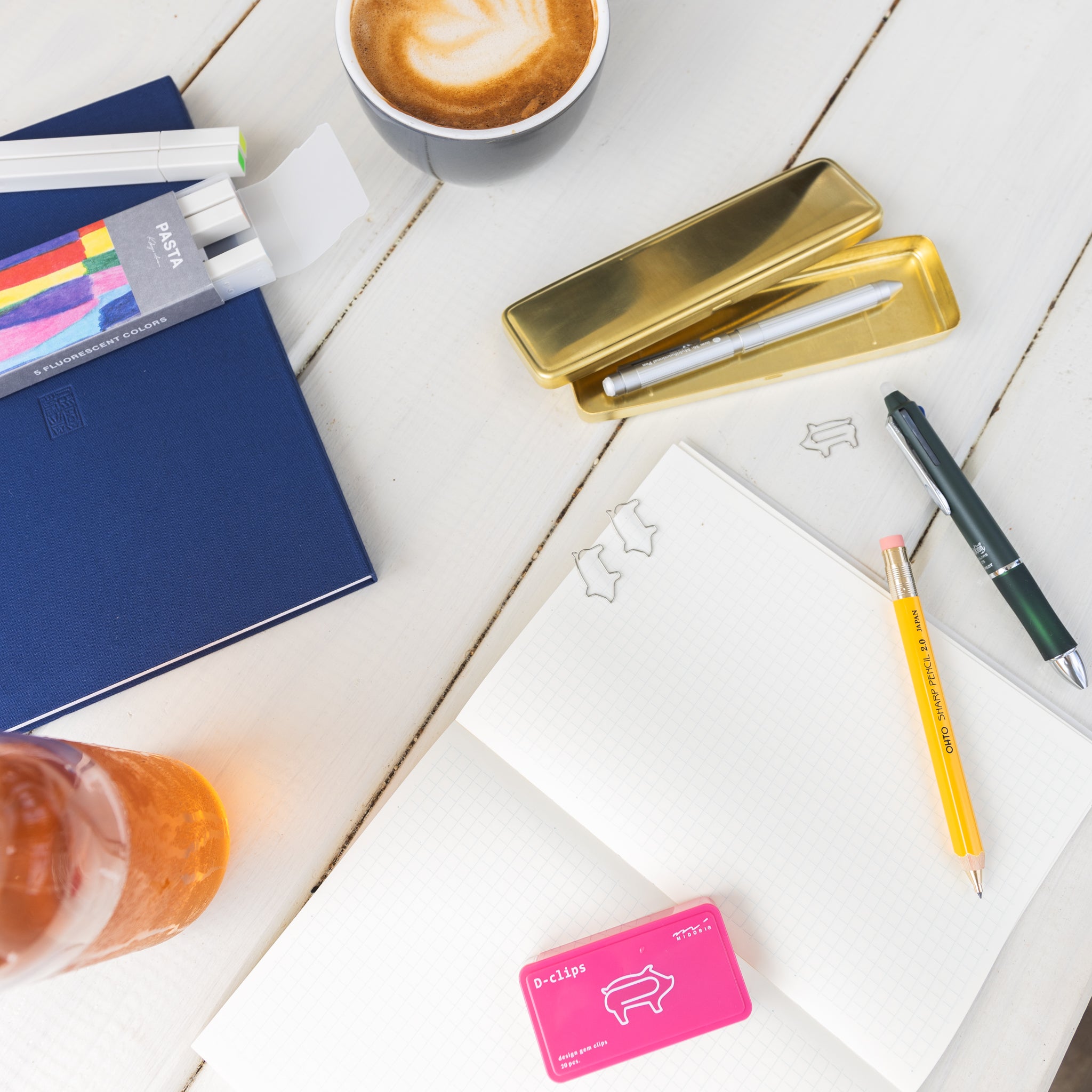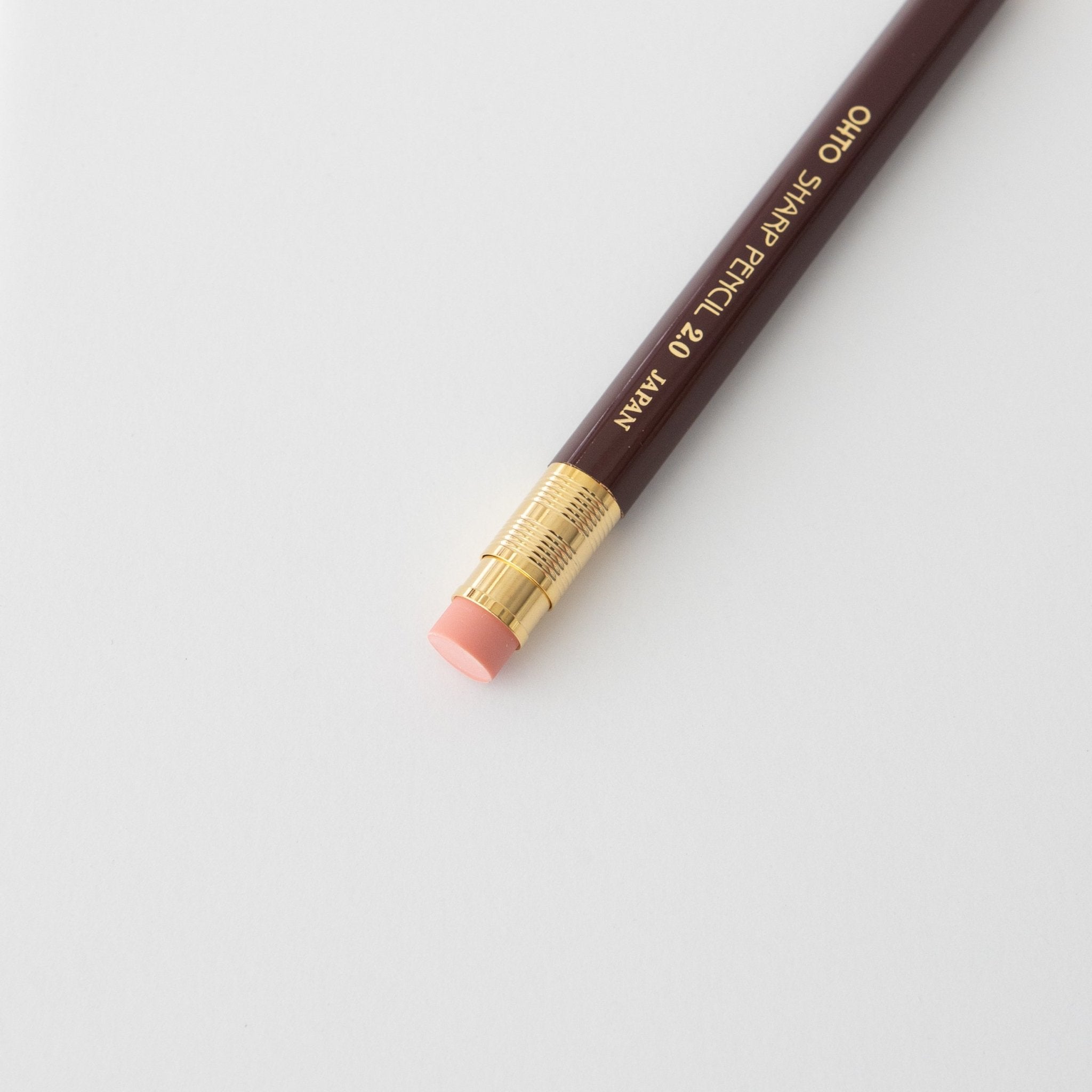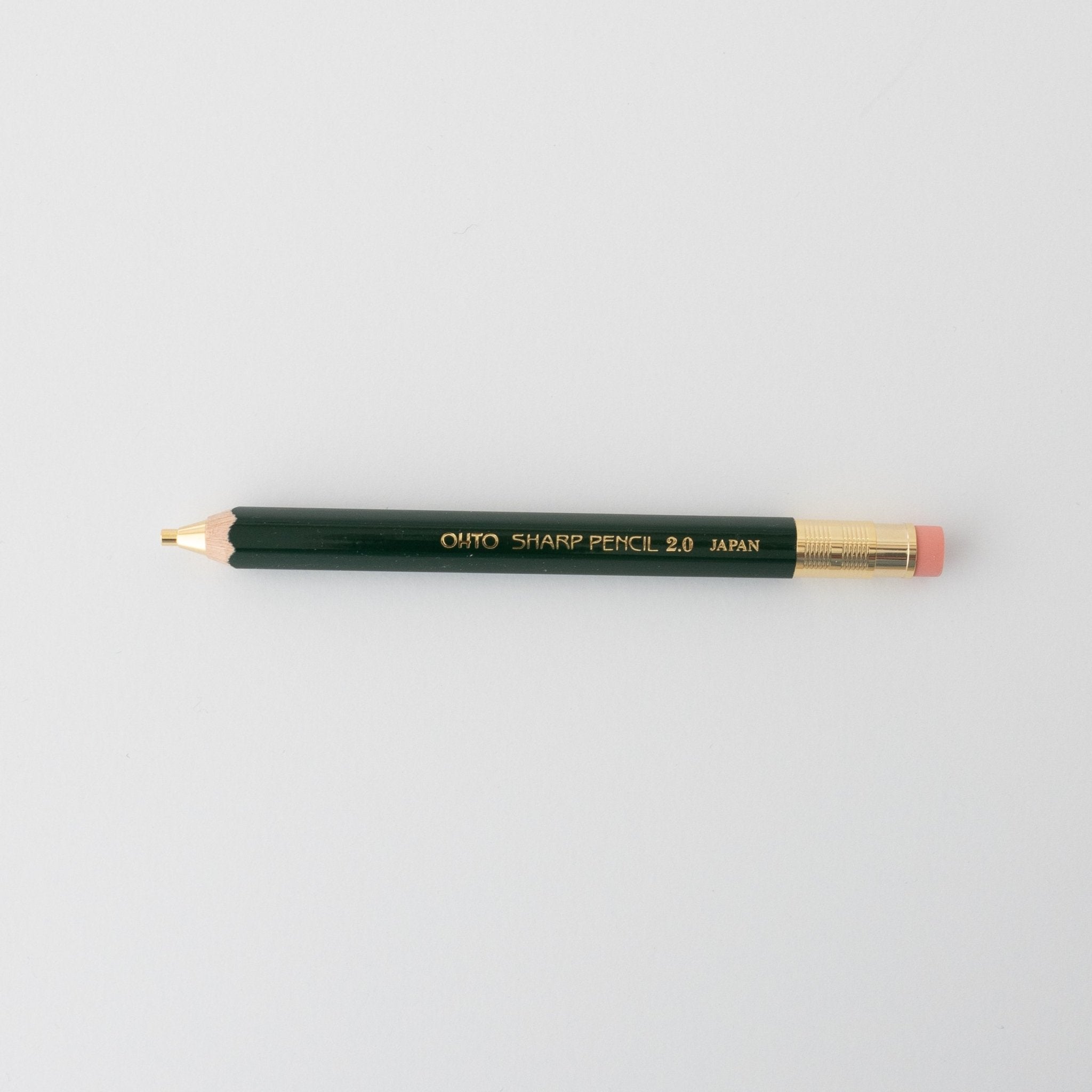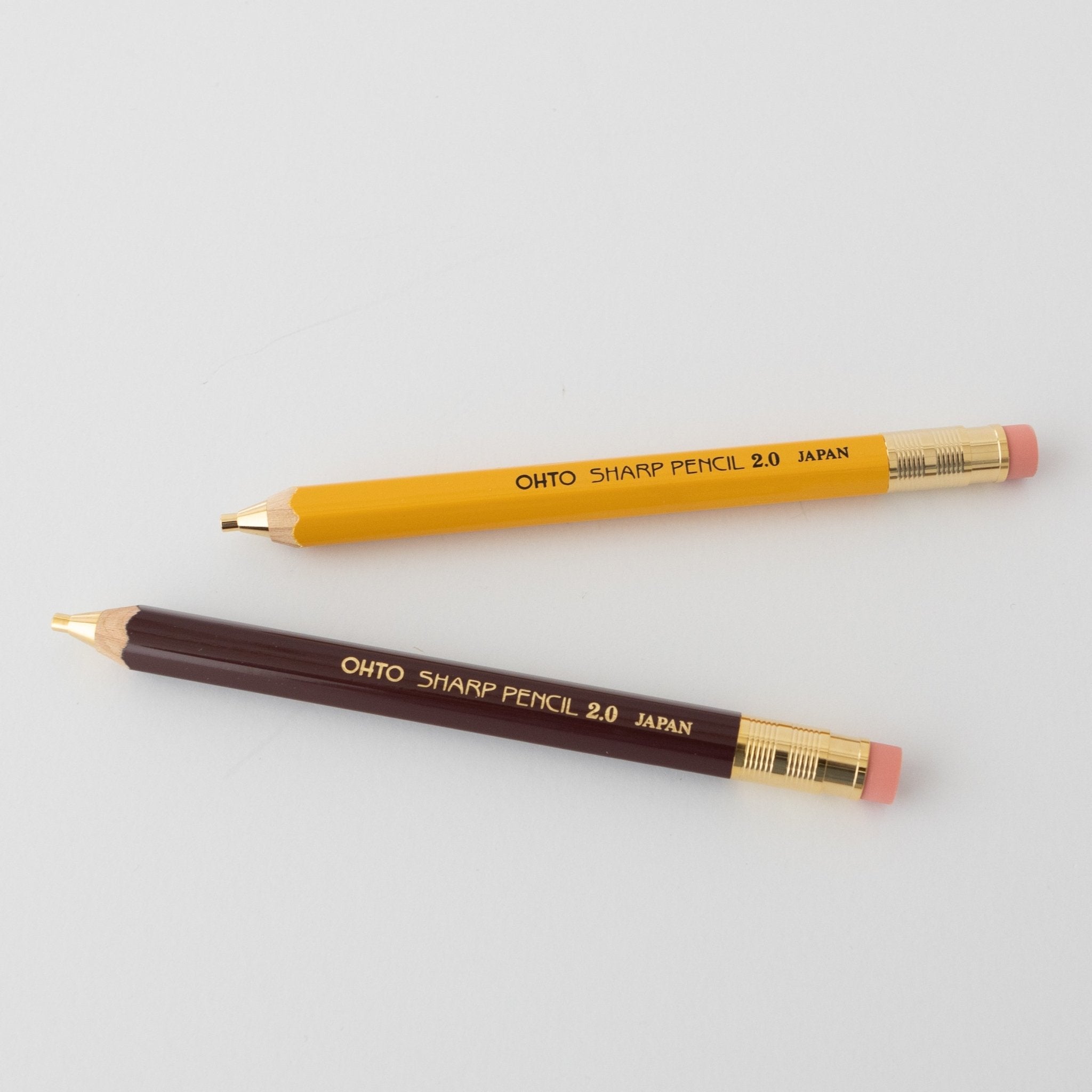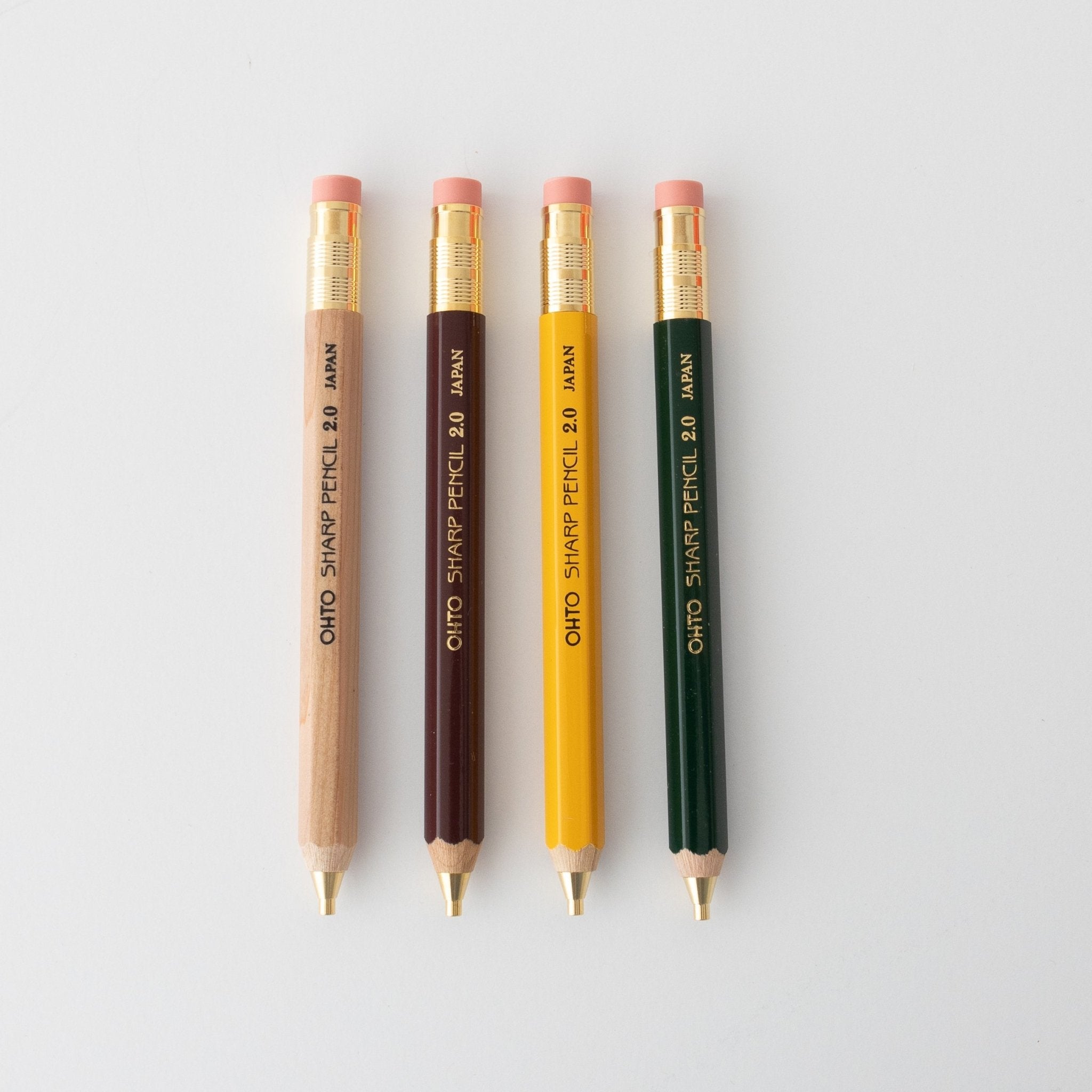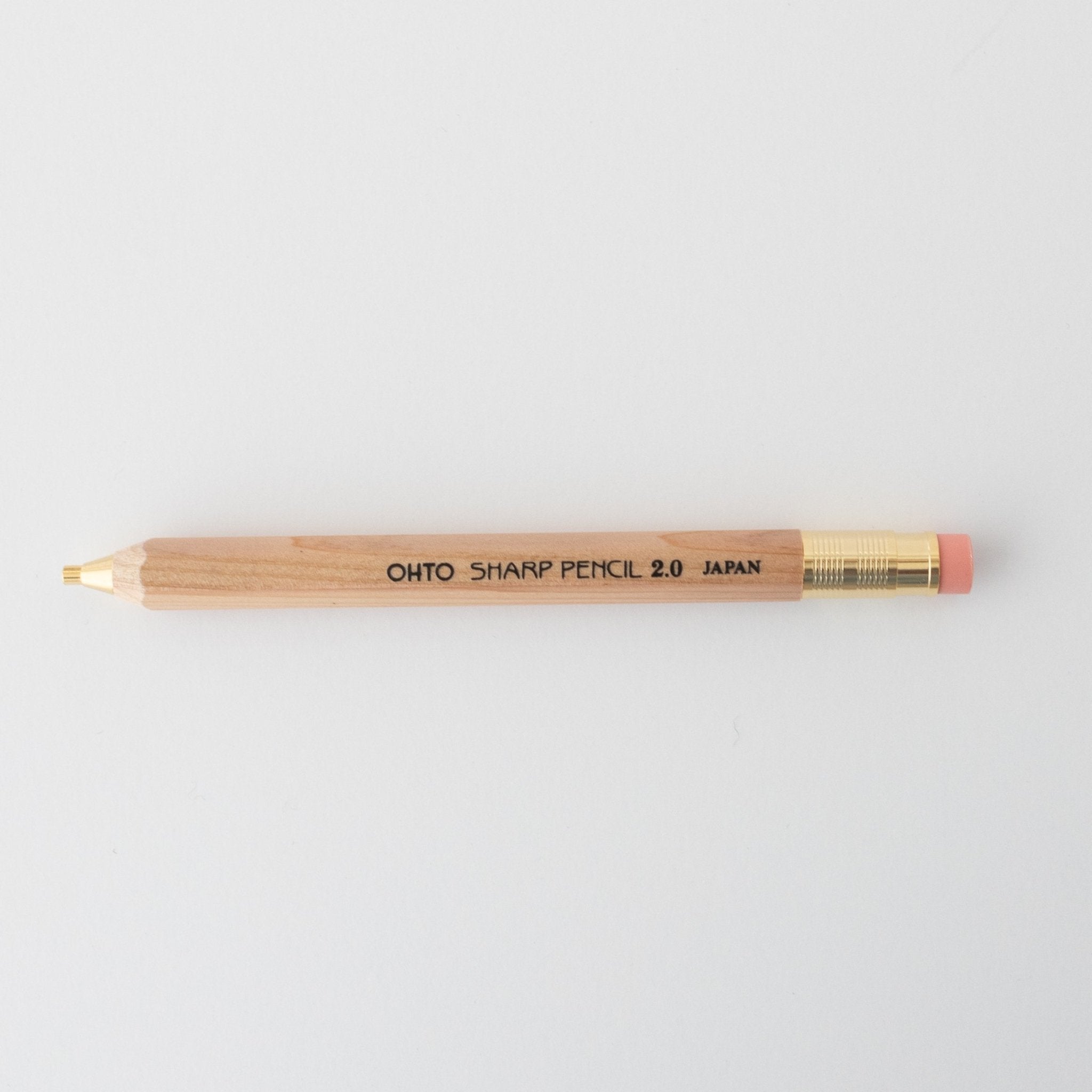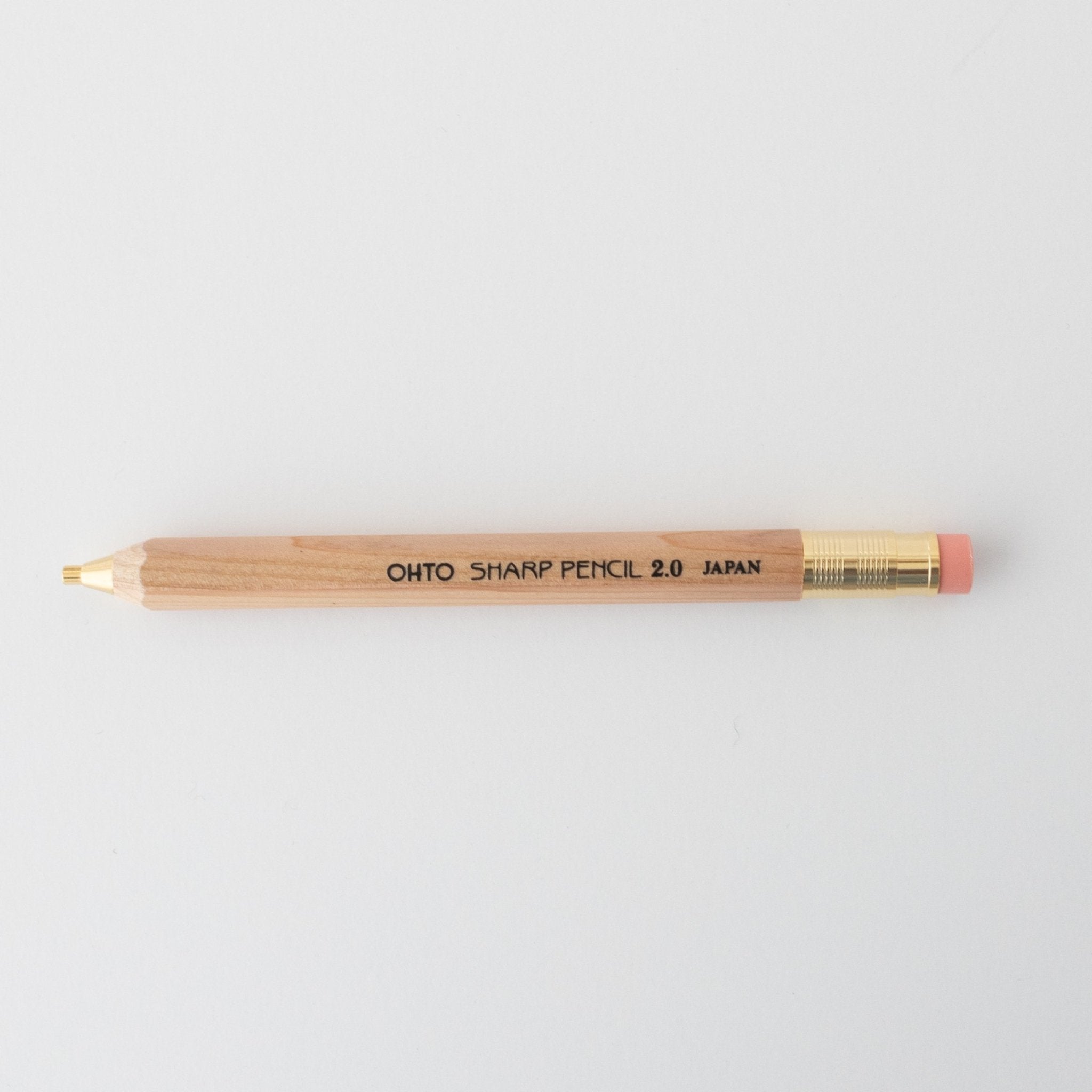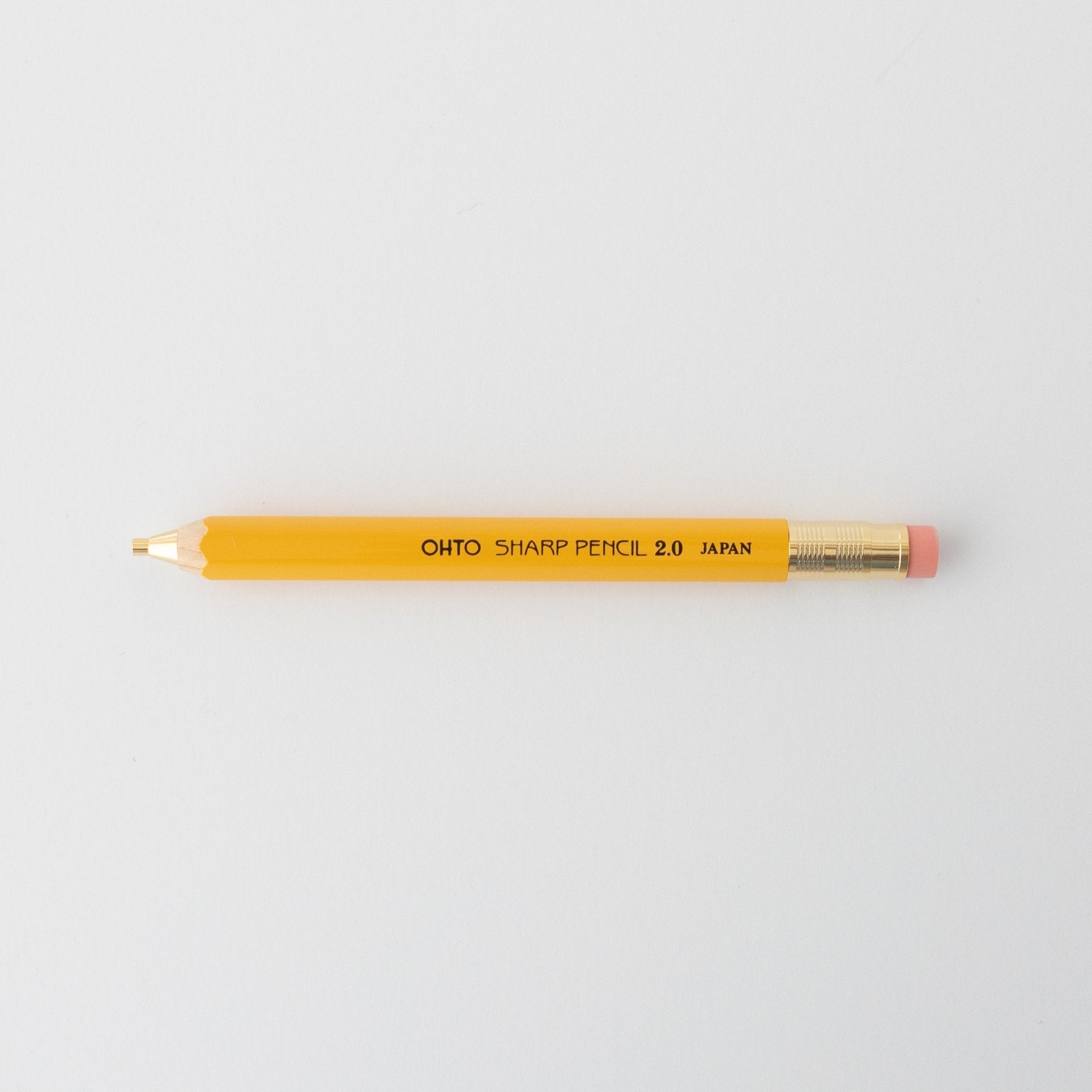 Ohto Wooden Mechanical Pencil 2.0mm
Description:
A sturdy mechanical pencil with the look and feel of a traditional wooden pencil, but without the hassle of sharpening. With 2.0mm lead, it's difficult to break, no matter how hard you press. Perfect for children learning how to write or adults looking for a sturdy way to sketch! 
Measurements:
2.0mm lead, 5.5" x 0.25" x 0.25" 
History: 
Ohto Co., Ltd. is a Japanese pen manufacturer established in 1929. Initially focused exclusively on dyes and inks, in1949, Ohto produced the world's first pencil-shaped ballpoint pen with chrome ball. This was also the first "Made in Japan" ballpoint pen. 
Materials:
Plastic, metal, graphite, eraser. 
Variation: 
Available in four colors. 
Care Instructions:
Refillable with 2.0mm lead. 
All stationary is final sale
Share