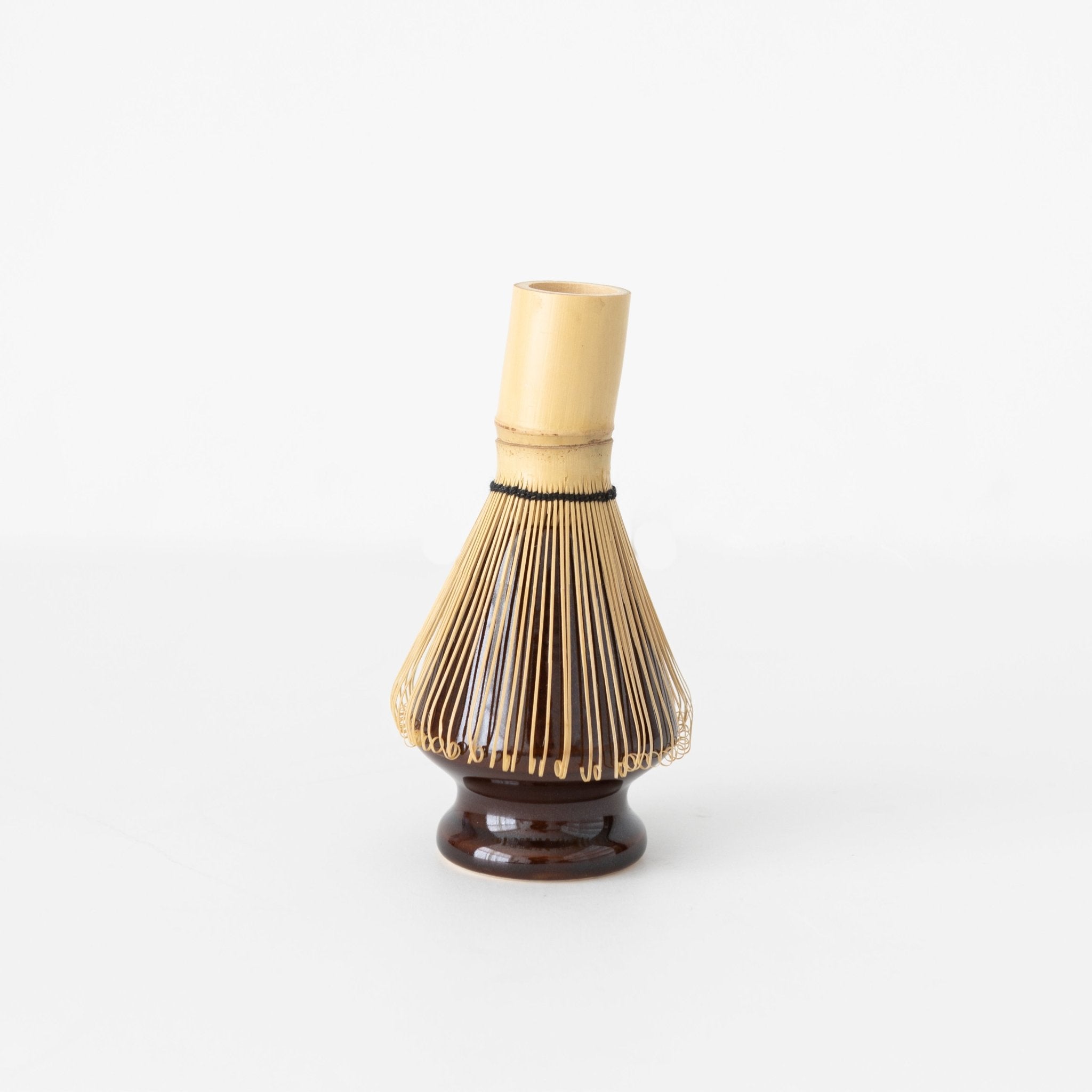 Description:
Made from a single piece of bamboo that has been split into 80 thin prongs that work together to create a perfectly foamy cup of matcha.  Lightweight and simple in design, a bamboo matcha whisk is an essential tool for those who wish to enjoy tea in a ceremonial way.   Be sure to pair this whisk with a ceramic tea whisk stand if planning to use daily, as you'll want to retain the whisk's delicate shape and structure.  With proper care, a whisk can whip up over 200 bowls of matcha!
Measurements:
4.5'' H
80 prongs
History: 
Designed in Japan

Materials:
Bamboo
Variation: 
Variations will occur due to the whisk's natural material
Care Instructions:
Dip in warm water before use to make the prongs springy for effective whisking.  After use, rinse the whisk thoroughly in warm water to remove any remaining matcha foam and shake off excess moisture.  Do not towel dry or you may inadvertently damage the prongs, but store in open air to dry completely, and for best results place on tea whisk stand to dry and store. This ensures the handle doesn't keep any excess moisture, potentially leading to mold, and the stand will help keep the prong's delicate shape.  Storing in a comfortable indoor environment that's not too dry and not too humid is ideal so you can avoid cracks and breaks in the handle and prongs.  Bamboo is particularly vulnerable to dry conditions.
Returns must be made within 2 weeks in original, unused condition with all packaging for either 1. Store credit for the full amount or 2. Refund - minus a 20% restocking fee.
Tortoise does not cover the cost of return shipping or the cost of re-shipping an exchange
, and the cost of shipping for returns and exchanges is the responsibility of the customer. 
Share