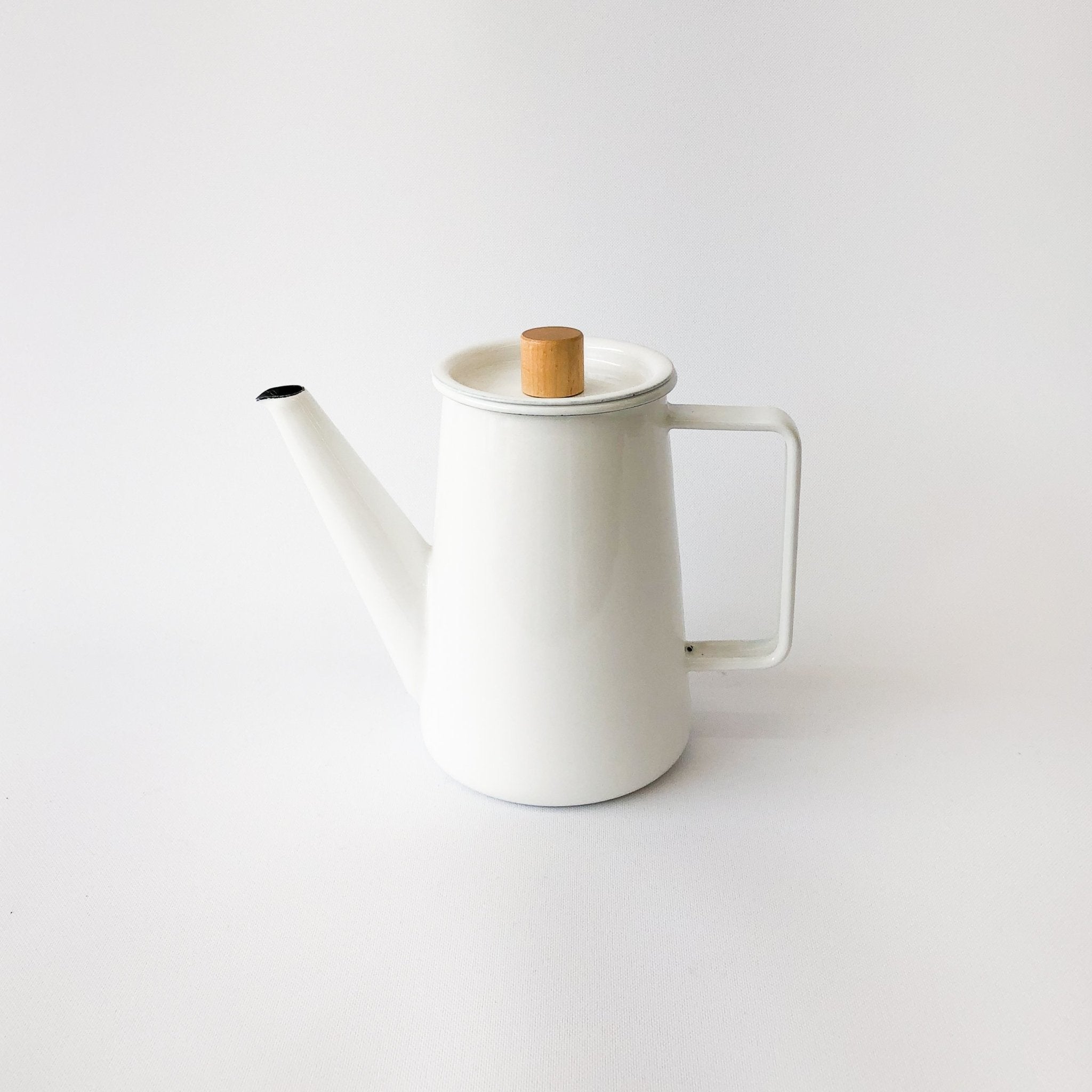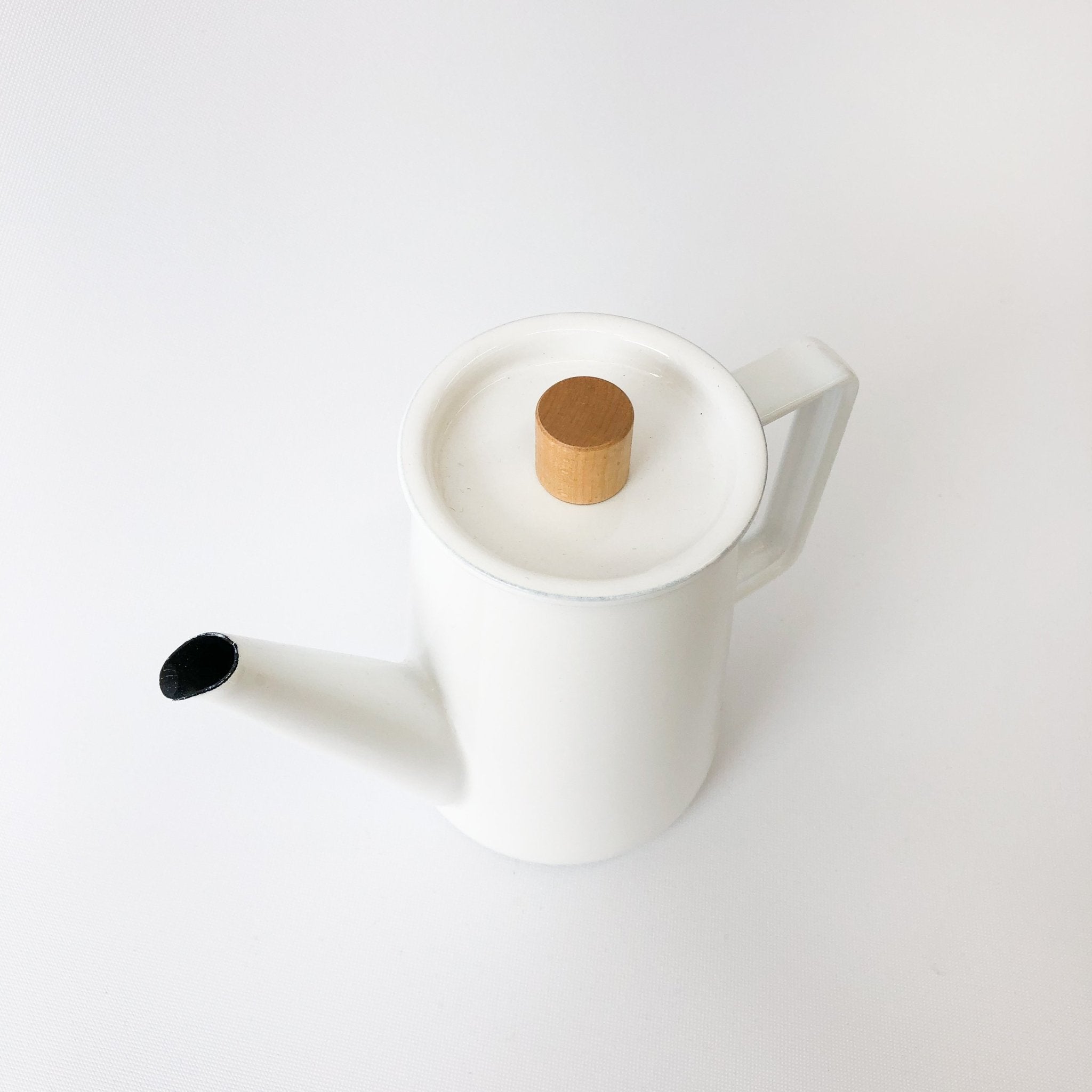 Description:
Durable and thermal efficient, this coffee kettle is made of enamel coated steel so you can boil water quickly, while the long and tapered spout is designed to give you a nice thin pour for drip-coffee lovers. The wood lid holder keeps your hands safe when you go to grab it from the stove, but the handle is coated in enamel - so that means you need a mitt! Enamel coating prevents rust and is effective at evenly distributing heat, however it does requires special care so please read below under "Care Instructions" for more details!
Variation:
Enamel coating is a multi-step process that requires great skill and care. Due to the organic nature of the material, each pot will have some variation and uneven enamel coating in certain parts. This reveals the wonderful character of each piece and does not affect the integrity of the product.
History: 
Kaico's award-wining line up of pots and kettles was created by the Japanese designer Makoto Koizumi. This coffee kettle is made in Mie prefecture, Japan.
Measurement:
8" x 7" x 4"
Holds 1.09 L
Materials: 
White enamel coated steel (pot), maple wood (handle)
Care Instructions:
Hand-wash only with non-abrasive sponge. Dry immediately and thoroughly.
Enamel is powered glass that is fired in a kiln to create shiny smooth surfaces that help conduct heat efficiently and also prevents rusting. Because the external material is glass, this pot is prone to chipping if you bang on surfaces. Once enamel chips, it will begin to reveal the steel underneath and rust can develop underneath. Chipped enamel is still safe to use, and rust is not harmful to health. If you see chips, make sure that you dry thoroughly after use and coat oil over the chipped areas to prevent rust.
Returns must be made within 2 weeks in original, unused condition with all packaging for either 1. Store credit for the full amount or 2. Refund - minus a 20% restocking fee.
Tortoise does not cover the cost of return shipping or the cost of re-shipping an exchange
, and the cost of shipping for returns and exchanges is the responsibility of the customer. 
Share