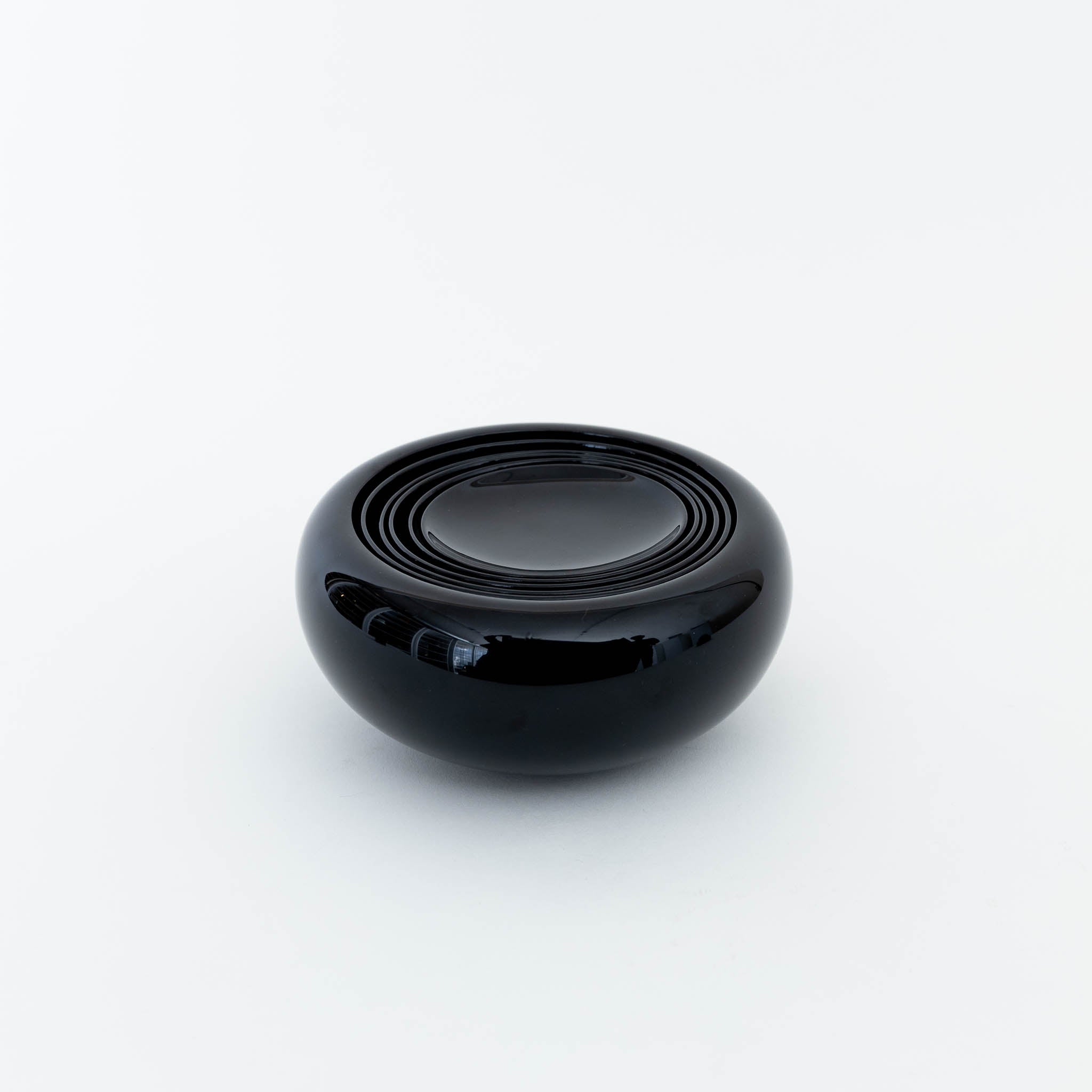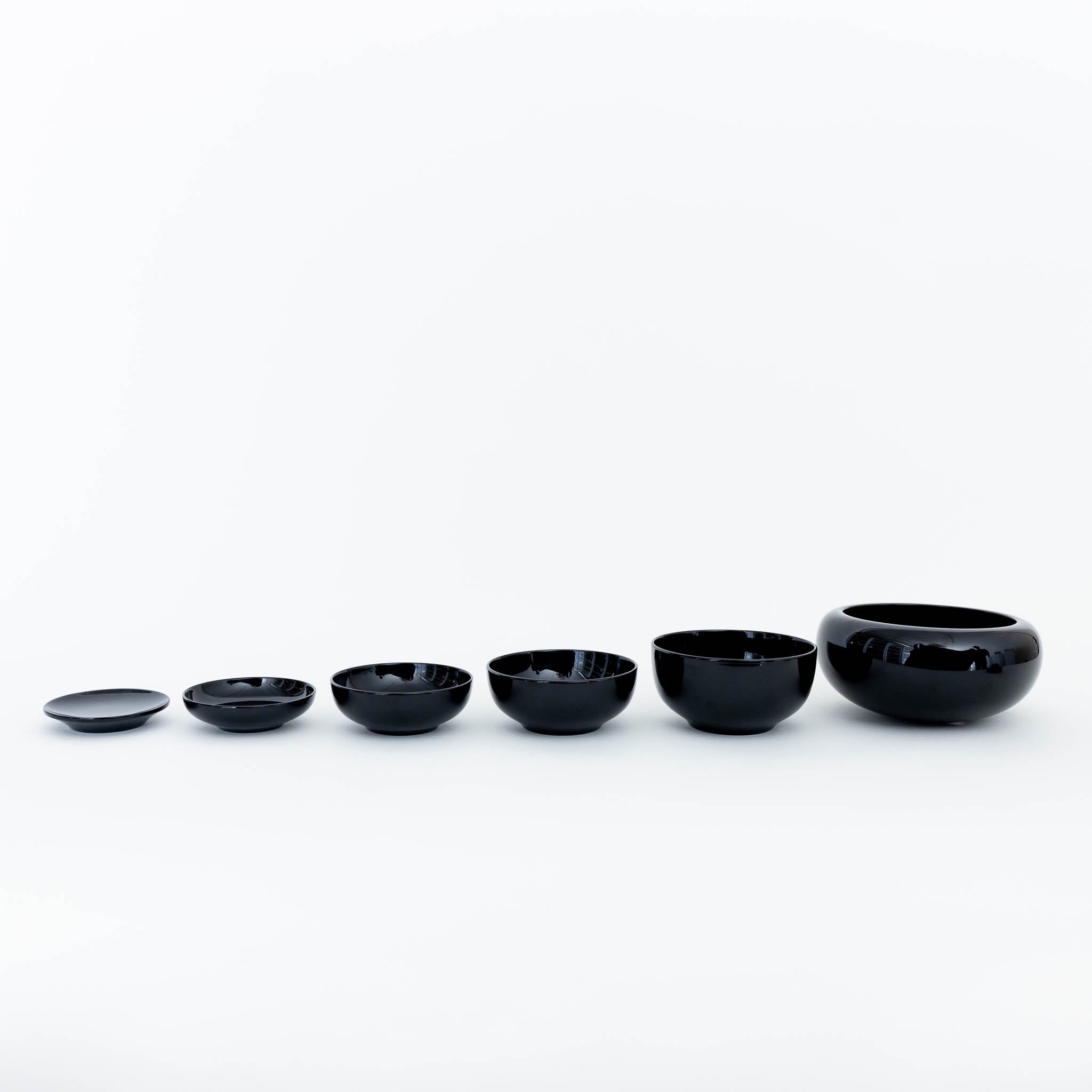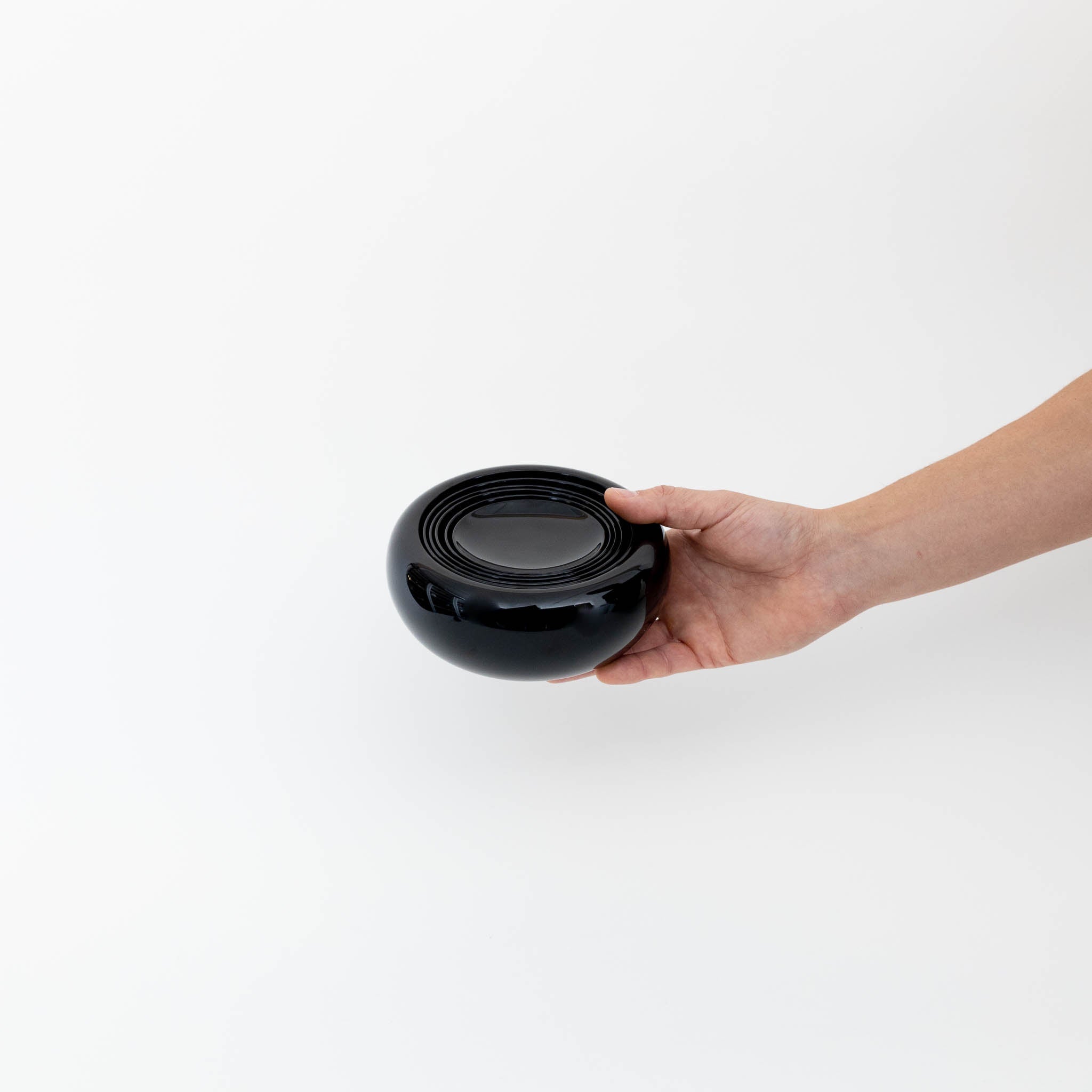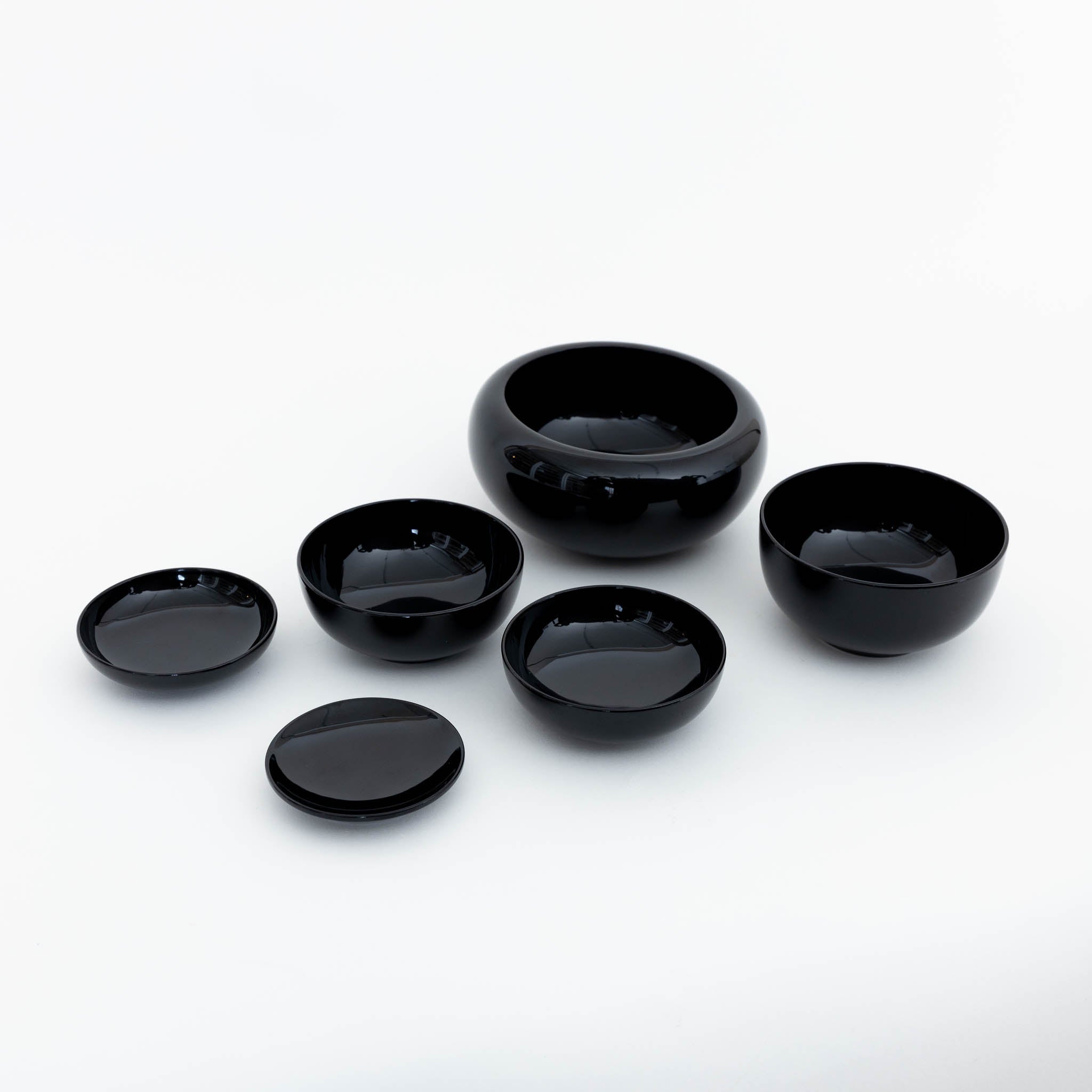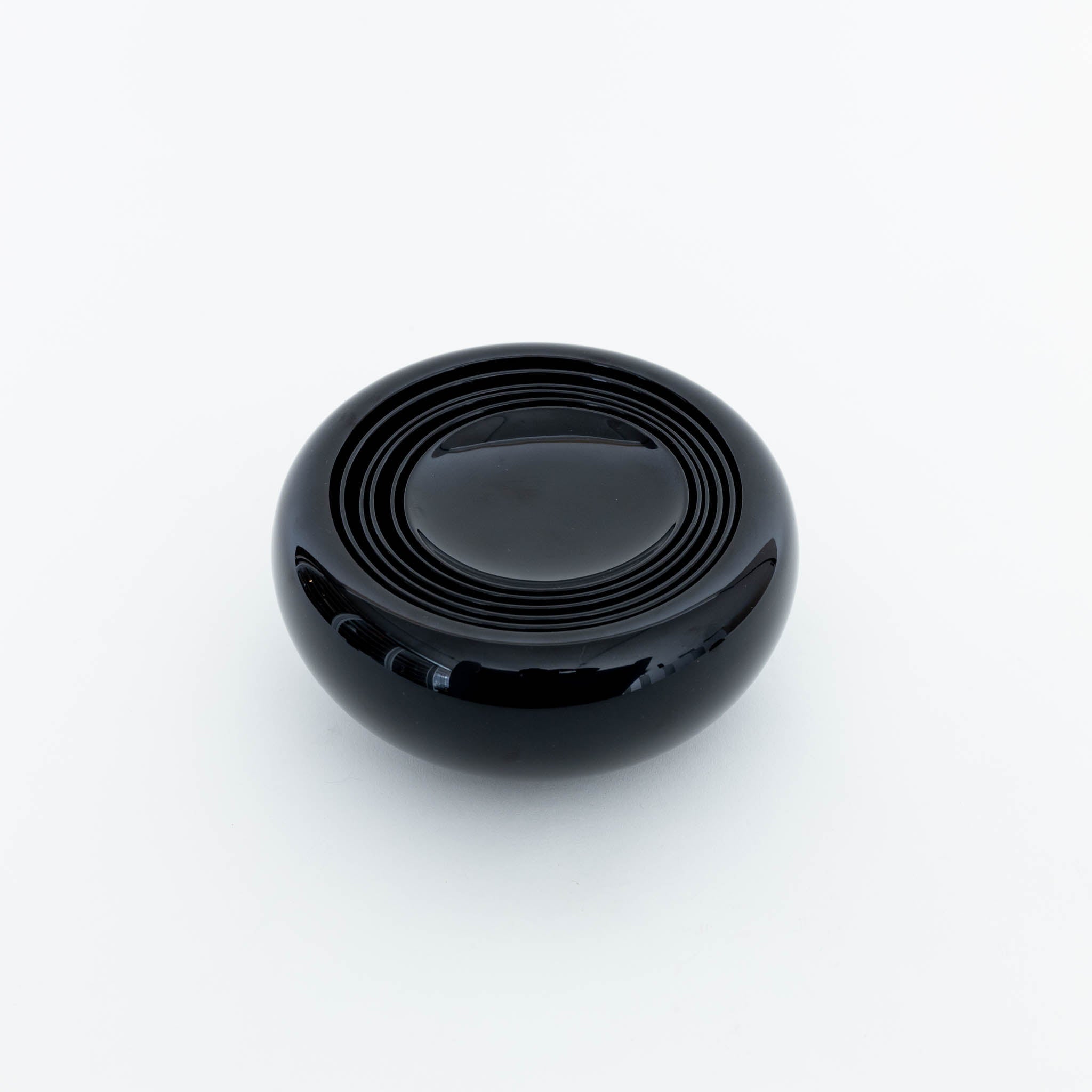 Yamanaka Ouryouki - Nesting Bowls for Monks
Description:
The 'ouryouki' is a vessel used by Soto Zen monks for their vegetarian meals.  Ideal for the Japanese way of eating, in which consuming many different types of food in small portions is preferred to achieve full satiation.  The largest bowl is traditionally meant for porridge, while the others in the set typically hold miso soup, vegetables, pickles, beans and grains.  This ouryouki is lacquered for longevity and beauty, and is shaped to fit perfectly in your hand.  Made specially for temple use, but also appropriate for special occasions and eating like a Japanese monk in your daily life!
Measurements:
5.5'' D x 3'' H

History: 
Yamanaka lacquerware (called Yamanaka shikki in Japanese) is a type of lacquerware made in the Yamanaka Onsen district of the city of Kaga, Ishikawa prefecture.  Yamanaka lacquerware began between the years 1573 to 1592, and still continues to this day.

Materials:
Horse chestnut, lacquer
Variation:
Because this is a handmade product, there may be uneven coating, fine brush marks, small scratches, dust.  Please be aware of this before purchasing.
Care Instructions:
Do not leave out in direct sunlight.  Do not leave in a moist place or leave wet.  Do not leave soaking in water.  After washing, dry off with a soft cloth, then wipe one more time to bring out its luster.  Do not microwave, place on direct fire, put in oven, use in a dishwasher, or clean with an abrasive scrubber or any rough cloth. 


Returns must be made within 2 weeks in original, unused condition with all packaging for either 1. Store credit for the full amount or 2. Refund - minus a 20% restocking fee.
Tortoise does not cover the cost of return shipping or the cost of re-shipping an exchange
, and the cost of shipping for returns and exchanges is the responsibility of the customer. 
Share