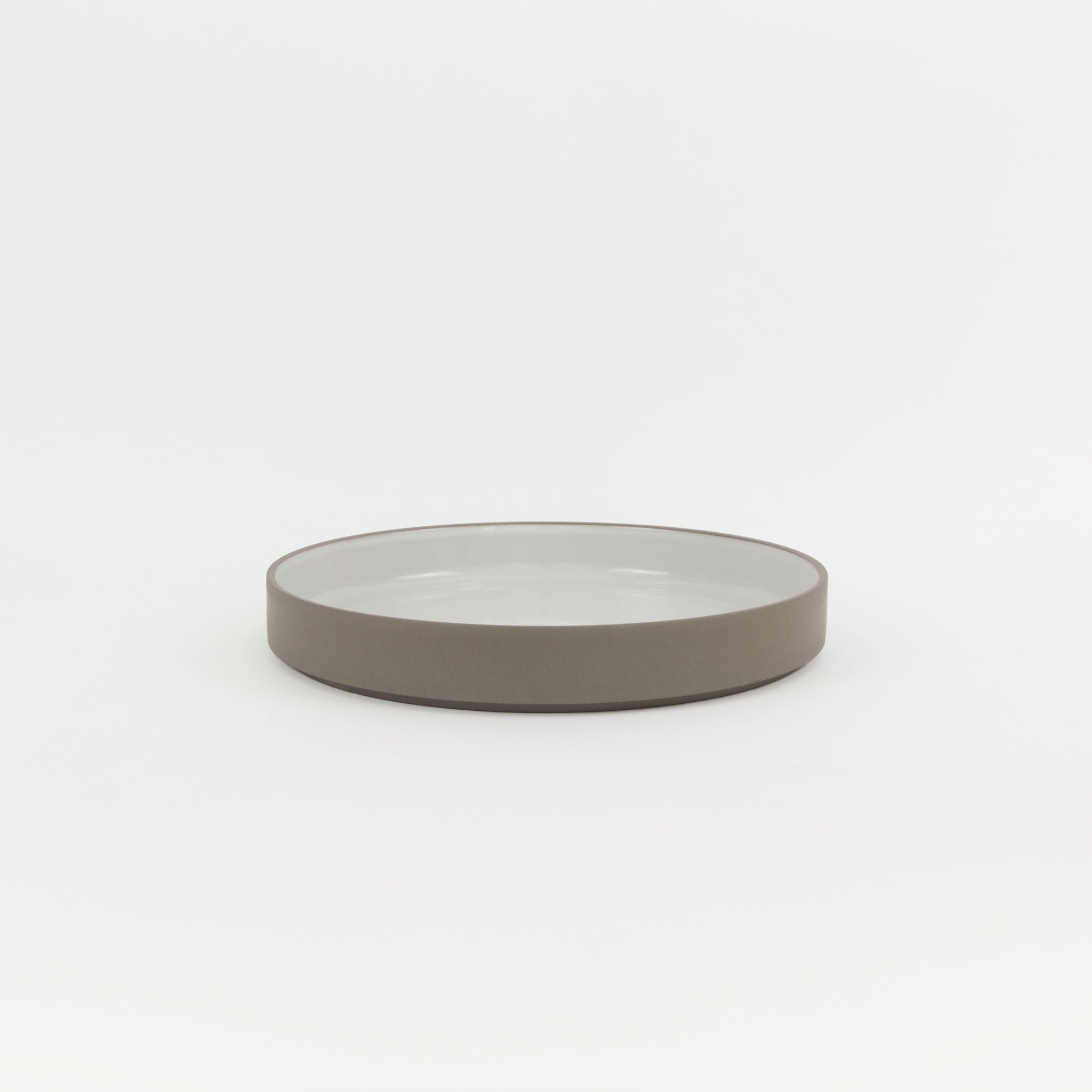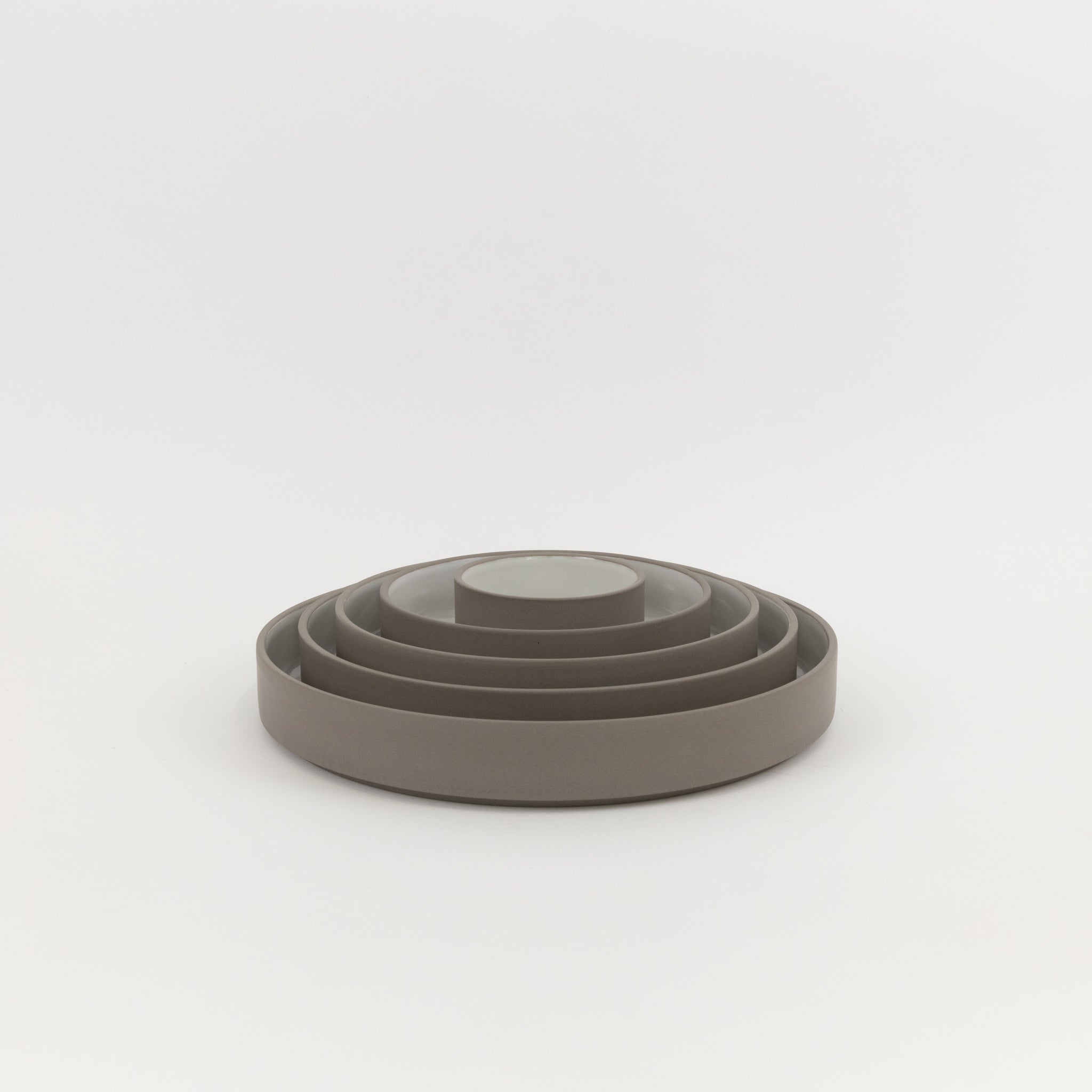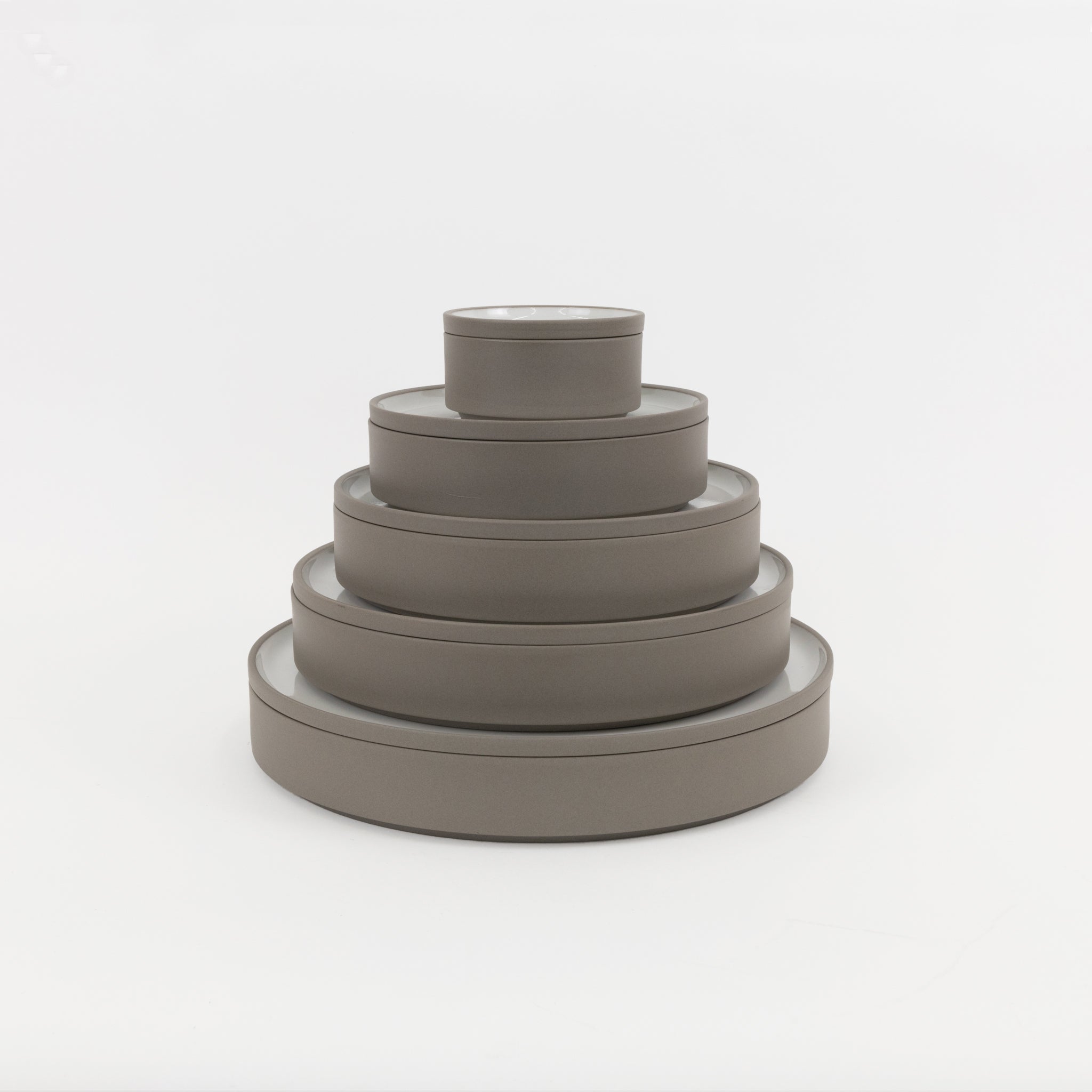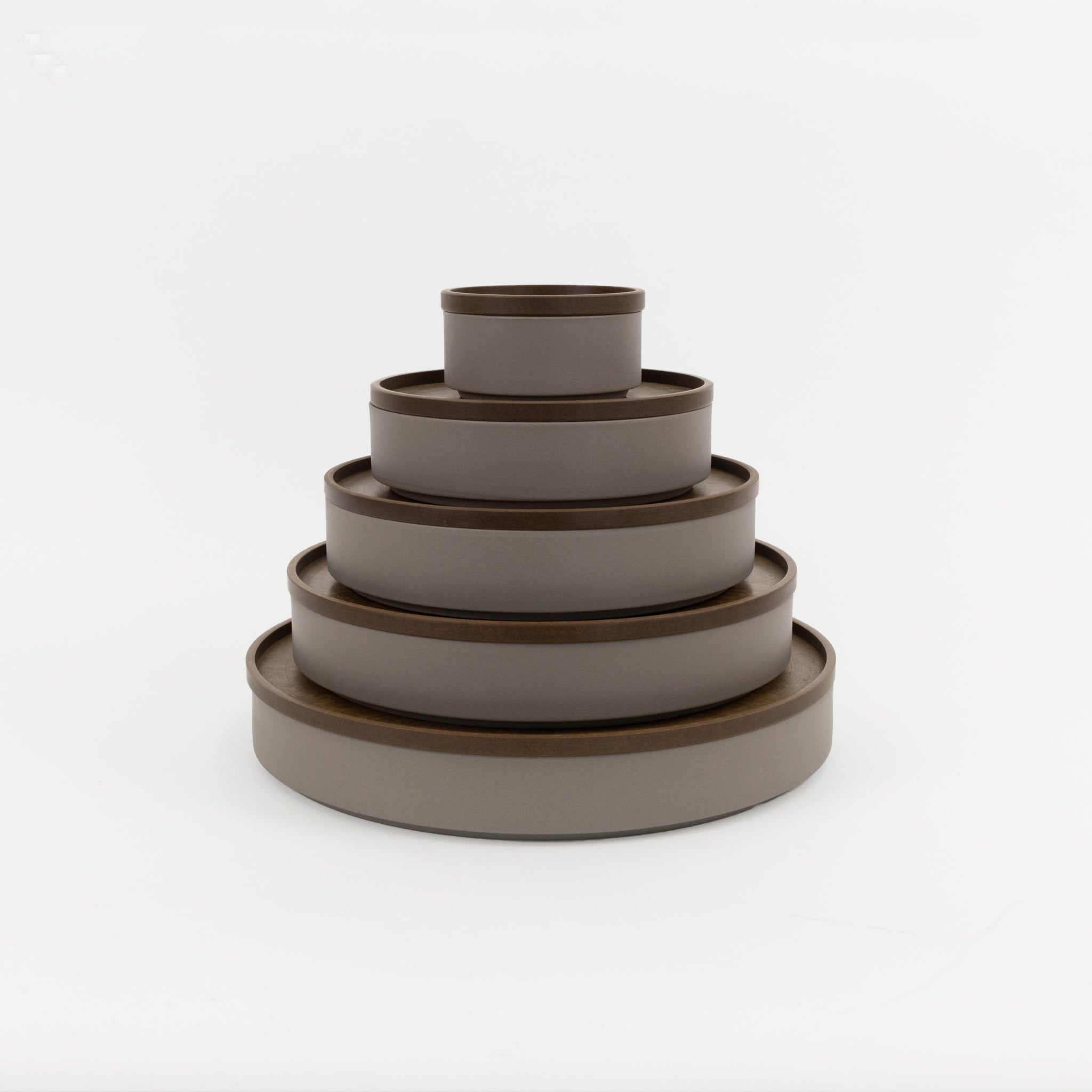 HAW111 - Bowl Ash White ø 10"
Description:
Marking ten years since the inception of HASAMI PORCELAIN, Tortoise General Store owner and HASAMI PORCELAIN designer, Takuhiro Shinomoto, unveils his latest creation: The 'Gray Collection.' Building on the modular template of his original designs, the Gray Collection's plates and bowls features a sleeker, more slender profile with a 50% reduction in material usage compared to its predecessor.  Still seamlessly stackable with the original HASAMI PORCELAIN pieces, the collection appears in soothing gray tones reminiscent of concrete.  
The HASAMI PORCELAIN 10'' bowl is stackable with other 10'' diameter bowls, plates, and lids, and can act as a bowl, storage container, 
or a serving vessel.
Measurements:
10'' D x 1.45'' H
History: 
Nestled in the historic town of Hasami, Nagasaki prefecture, Japan, the exquisite HASAMI PORCELAIN comes to life. Its visionary designer, Takuhiro Shinomoto, has traversed borders and cultures, and brought modernity to traditional Japanese ceramicware for a worldwide audience.  Originally hailing from Tokyo, Japan, Shinomoto ventured to the United States in 2003, where he currently resides in the vibrant neighborhood of Venice Beach, California. During his time in Tokyo, he honed his skills as a furniture designer at the esteemed Japanese design company, Idee. Drawing inspiration from his diverse experiences, Shinomoto has designed HASAMI PORCELAIN, but has also designed the remarkable brass line known as S/N. Moreover, he serves as the creative director behind the captivating incense and essential oil line, Elemense, and various other products in Japan.  Continuing to push the boundaries of design, Takuhiro remains active in the world of furniture, creating stunning pieces such as couches, side tables, bookcases, and dining table sets in the heart of Los Angeles while also curating the charming 'Tortoise General Store' in Mar Vista, California, offering a haven of thoughtfully crafted items.
Materials:
Porcelain
Variation: 
No two pieces are exactly alike. Due to the organic nature of material used, there are unavoidable variations, color unevenness, and what Hasami craftspeople call "staining" in the appearance of all HASAMI PORCELAIN products. These variations are the result of uncontrollable chemical reactions between the glaze and the raw materials during the extreme firing process when producing HASAMI PORCELAIN. Differences in color and texture are not considered second quality, nor is it considered defective or avoidable amongst the Hasami craftsmen community.
Care Instructions:
Dishwasher safe and microwave safe.  Not oven safe and not safe to place over a flame. When stacking your pieces, please be mindful about not using force that may cause fractures. Staining and changing of color will naturally occur over time as ceramic is a natural material that will discolor and patina. This type of aging  is to be cherished, and does not mean that the piece is dirty or unsafe to use.
Returns must be made within 2 weeks in original, unused condition with all packaging for either 1. Store credit for the full amount or 2. Refund - minus a 20% restocking fee.
Tortoise does not cover the cost of return shipping or the cost of re-shipping an exchange
, and the cost of shipping for returns and exchanges is the responsibility of the customer. 
Share