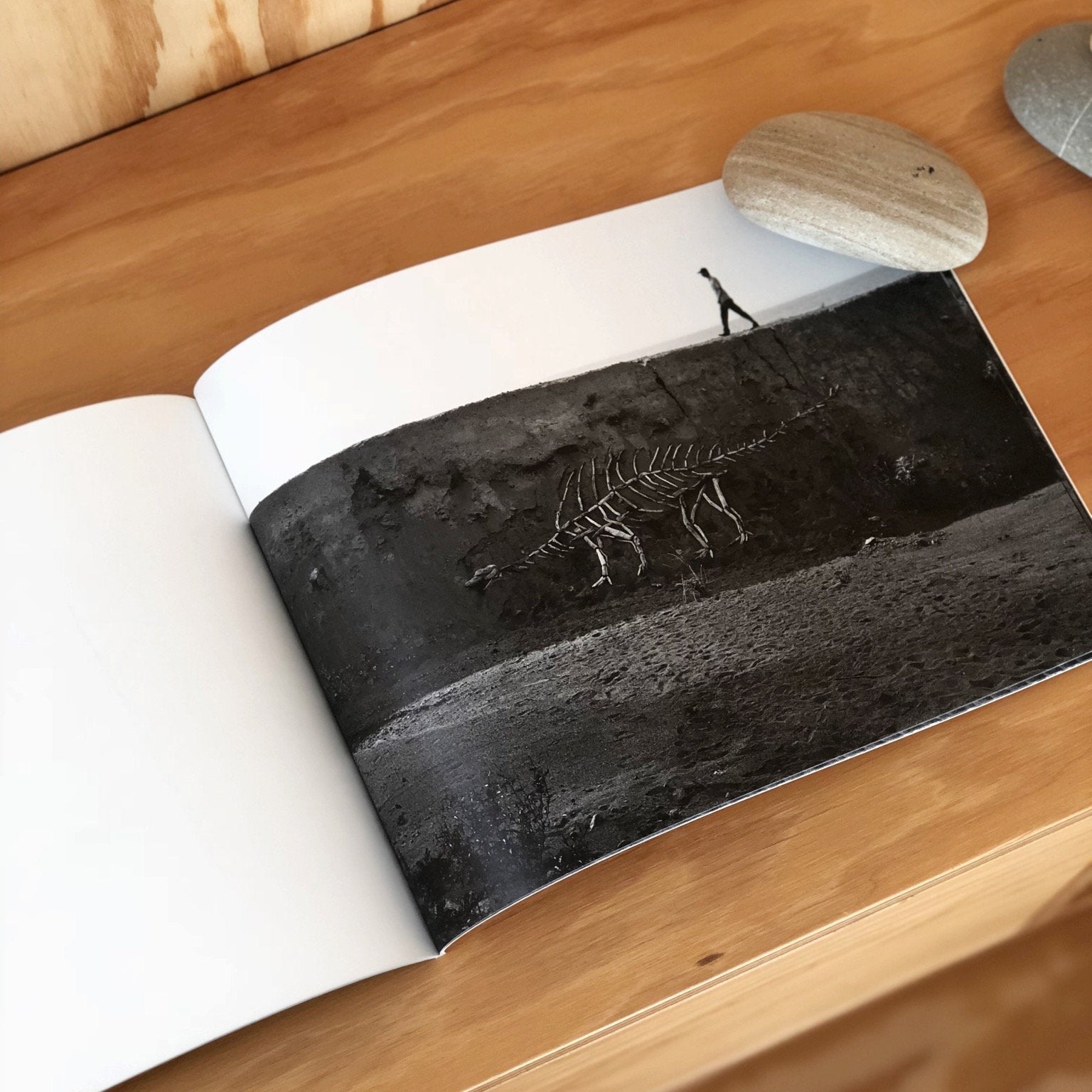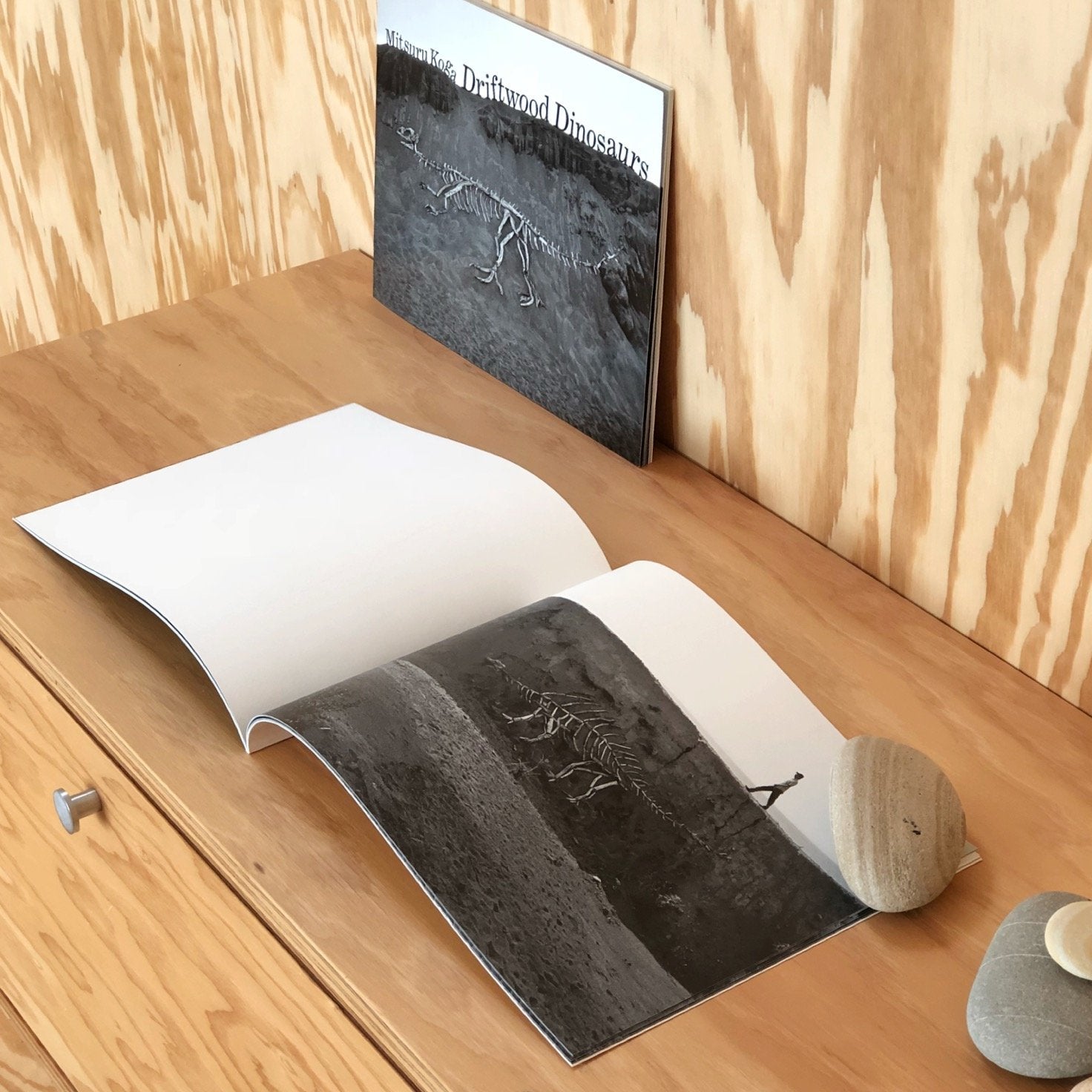 'Driftwood Dinosaurs' by Mitsuru Koga
Description:
This book features work from Japanese artist Mitsuru Koga. Inspired by a sense of wonder he witnessed in his own children, Koga staged a series of natural sculptures resembling dinosaur fossils. These monumental driftwood sculptures are part of an attempt to rediscover the relation between nature and man, and the strangeness of incomplete marks from our past resurfacing in the present. How can the human imagination reconstruct what has been lost?
This book is for both adult art lovers and imaginative children, with pictures that seem to contain endless stories. 
History:
Misturu Koga (b. 1980), based in Kanagawa prefecture, Japan, has the ability to infuse life into seemingly mundane materials, and transforms them into objects of art. These transformations are Koga's commitment to exploring the delicate relationship between man and object, man and nature. His recent studio visit can be found
here
.
UTRECHT is a unique bookshop, publisher and distributor based in Omotesando, Tokyo. Working with a wide network artists and illustrators from all over the world, they also organize the annual Tokyo Art Book Fair. 
Measurement:
12" x 9"
24 pages. 
Materials:
Paperback book. 

All books are final sale.
Share