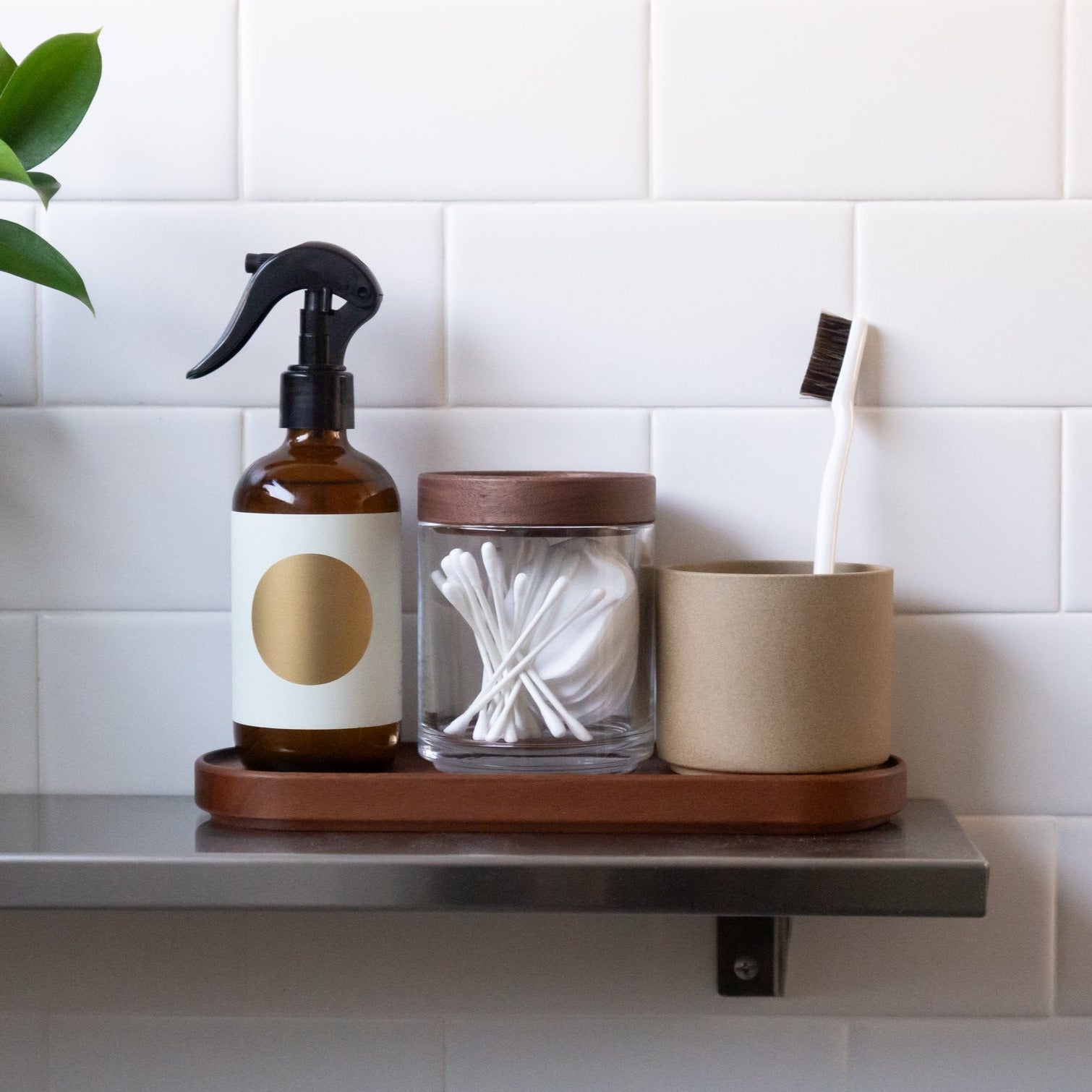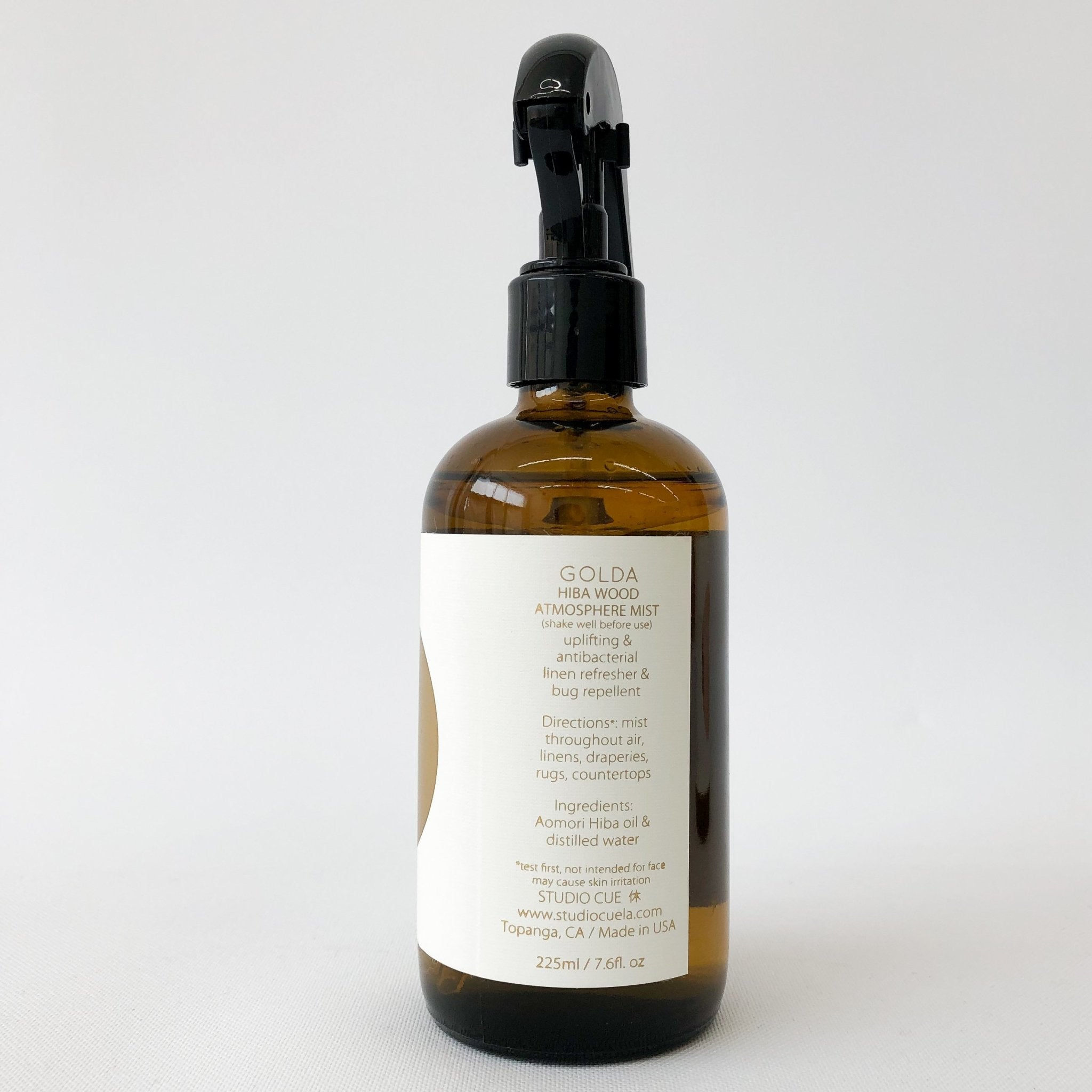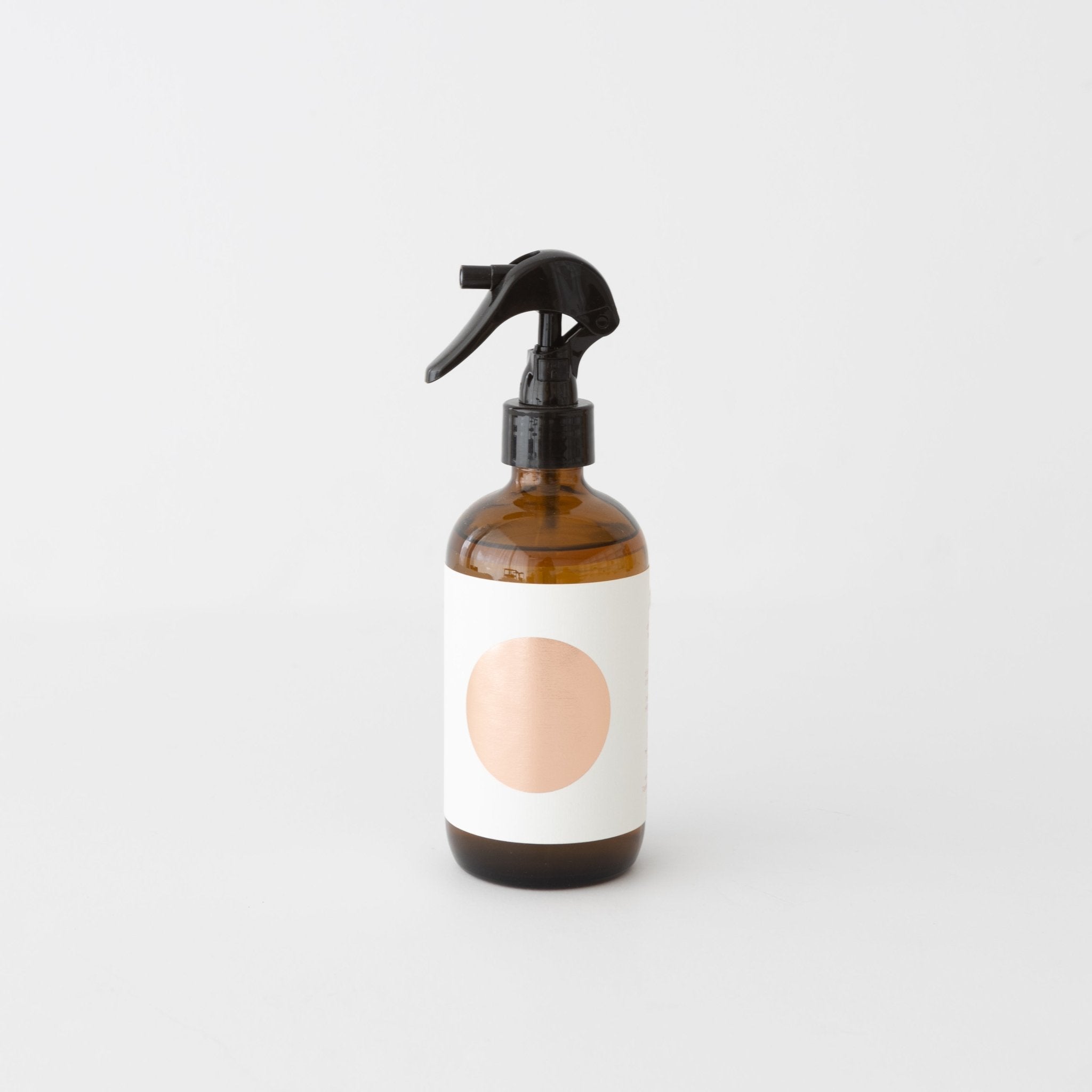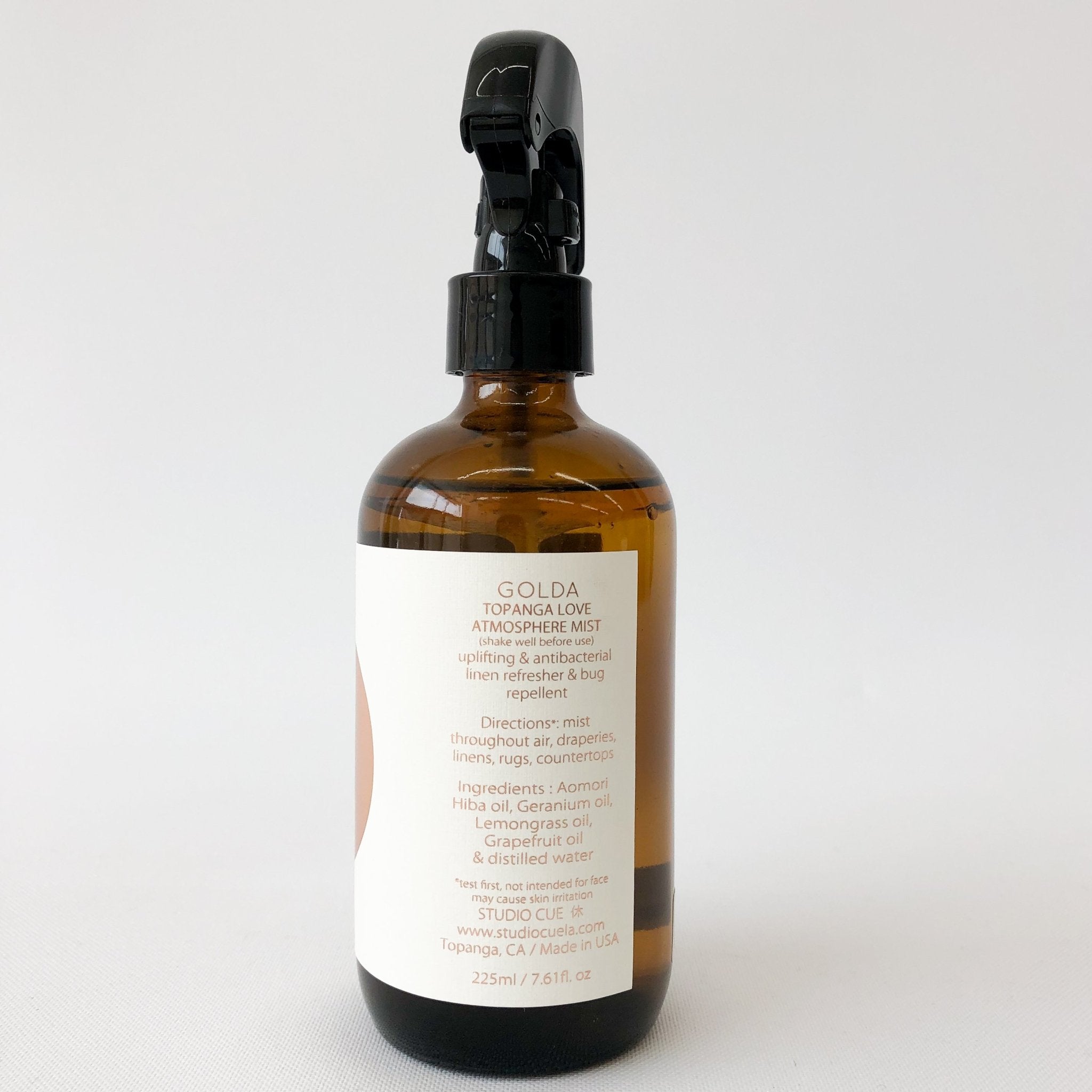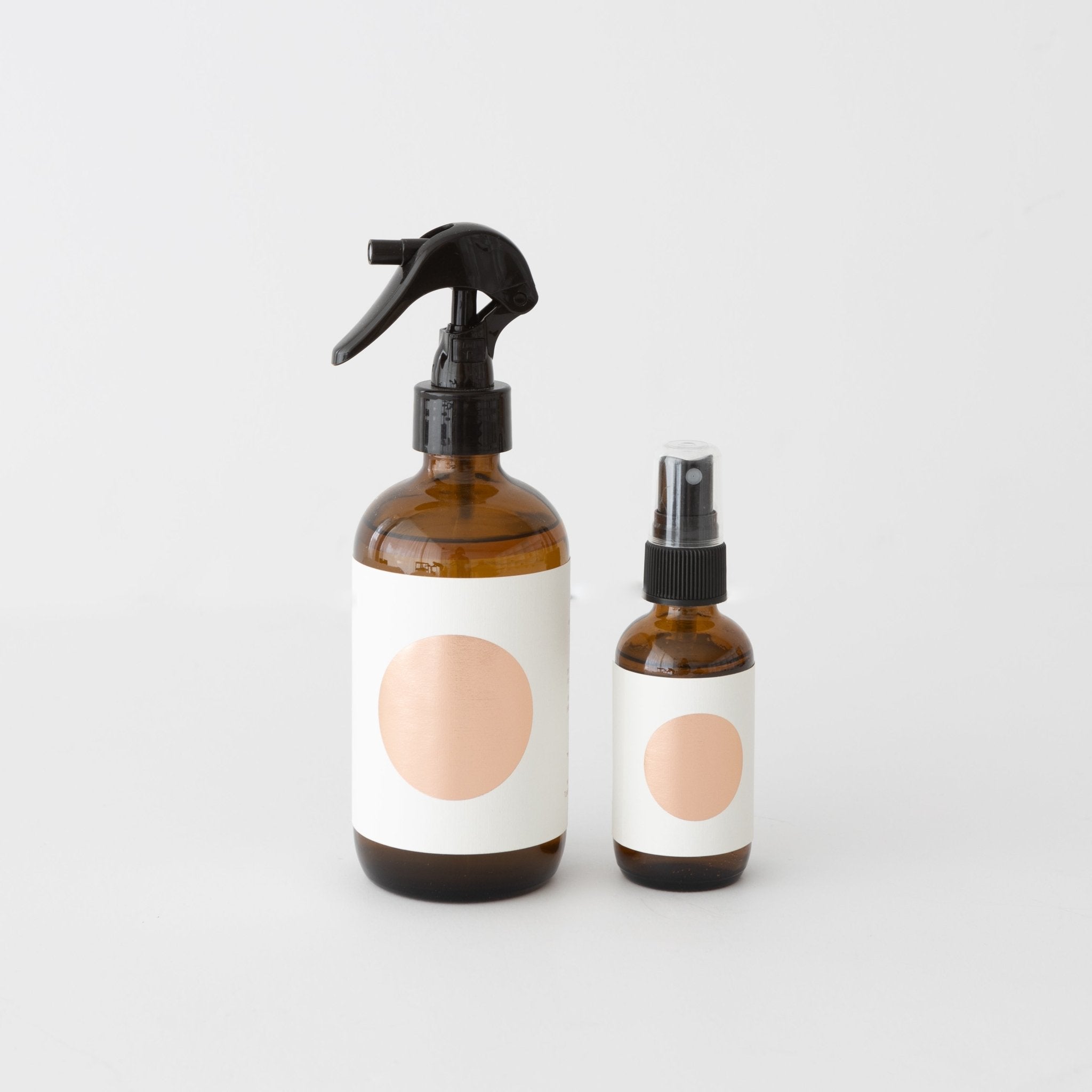 Golda Atmosphere Sprays 8oz
"Smells like the forest. Spray it on pillows, couch cushions, in the bathroom, in the corners of your kitchen as a bug repellant. It's like a chemical free air freshener that also has aromatherapy benefits - you can't go wrong."
Description:
Golda sprays are aromatherapy atmosphere sprays, handmade in California with distilled water and premium Aomori Hiba essential oil. Hiba is Japanese cypress, and one of the most revered trees in Japan. Taking up to 300 years to grow and produce durable, rot-resistant wood, studies have shown that Hinokitiol (only found in Aomori-bred Hiba trees and not to be confused with Hinoki), has potent antimicrobial, germicidal, insect-repellent, and deodorizing properties. Golda's Gold Label spray is the line's original formula. The Pink Label is the line's original formula with an added citrus burst of geranium, lemongrass, and grapefruit. These 8 oz bottles are perfect for keeping your living space feeling fresh, clean, and smelling like the rich Hiba forest of Aomori Japan.
History: 
Studio Cue is based in the hills of Topanga Canyon, and started by a husband and wife team from Japan, Keiko and Tsugu. Golda is an all-natural line of atmosphere sprays and soaps created by Studio Cue, using essential oil extracted from rare Japanese Hiba wood.
Measurement:
7'' h x 2.25'' w, 8 oz
Materials: 
Golda Hiba Spray (Gold Label) - Special combination of distilled water & Hiba essential oil, only found in 300 year old Aomori Hiba trees from Aomori, Japan
Topanga Love Spray (Pink Label) - Special combination of distilled water & Hiba essential oil, blended with soothing lemongrass, invigorating geranium, stimulating grapefruit
Care Instructions:
This is an aromatherapy product because the main ingredients are essential oils. Doctors of naturalpathic medicine recommend that pregnant women avoid aromatherapy products during pregnancy.
Returns must be made within 2 weeks in original, unused condition with all packaging for either 1. Store credit for the full amount or 2. Refund - minus a 20% restocking fee.
Tortoise does not cover the cost of return shipping or the cost of re-shipping an exchange
, and the cost of shipping for returns and exchanges is the responsibility of the customer. 
Share