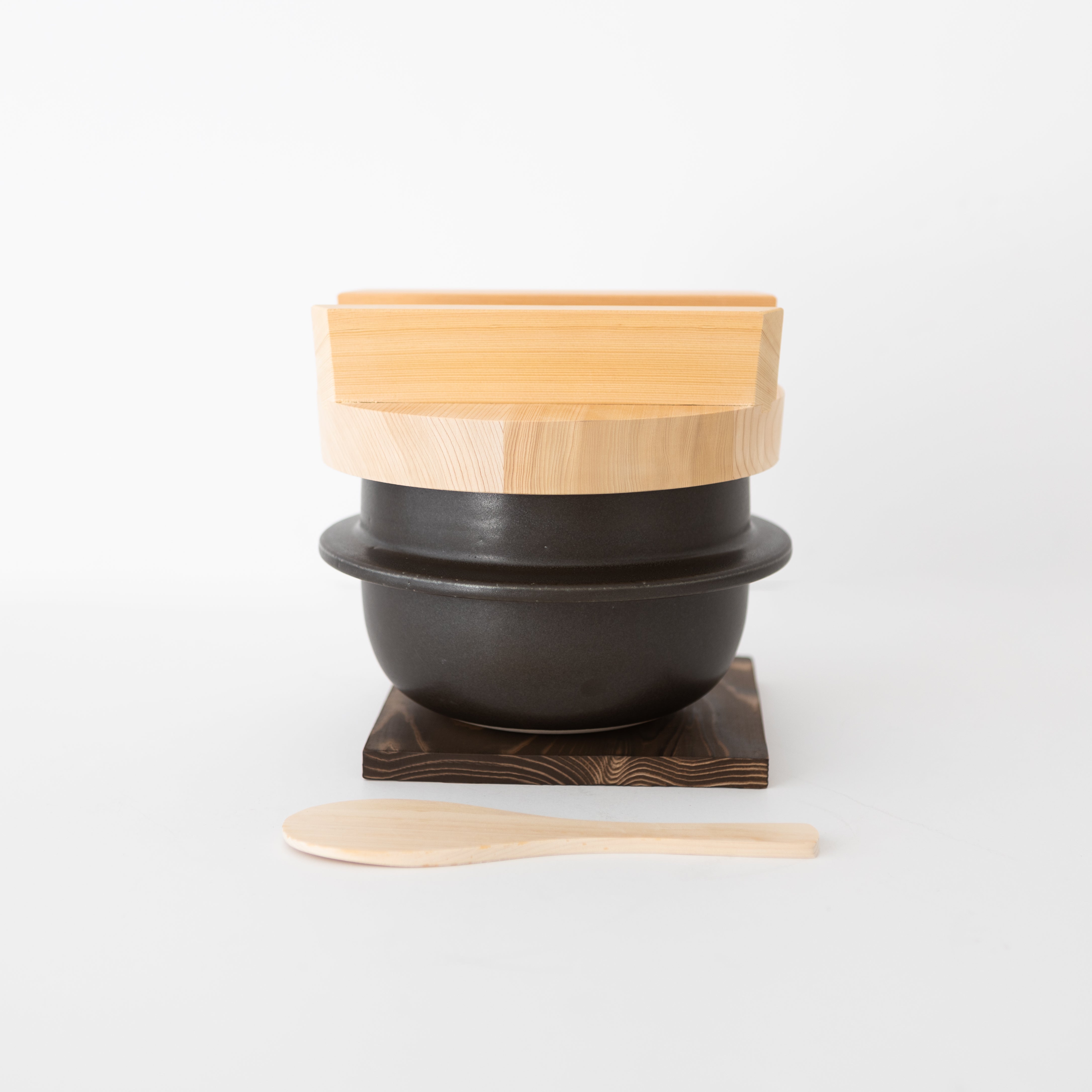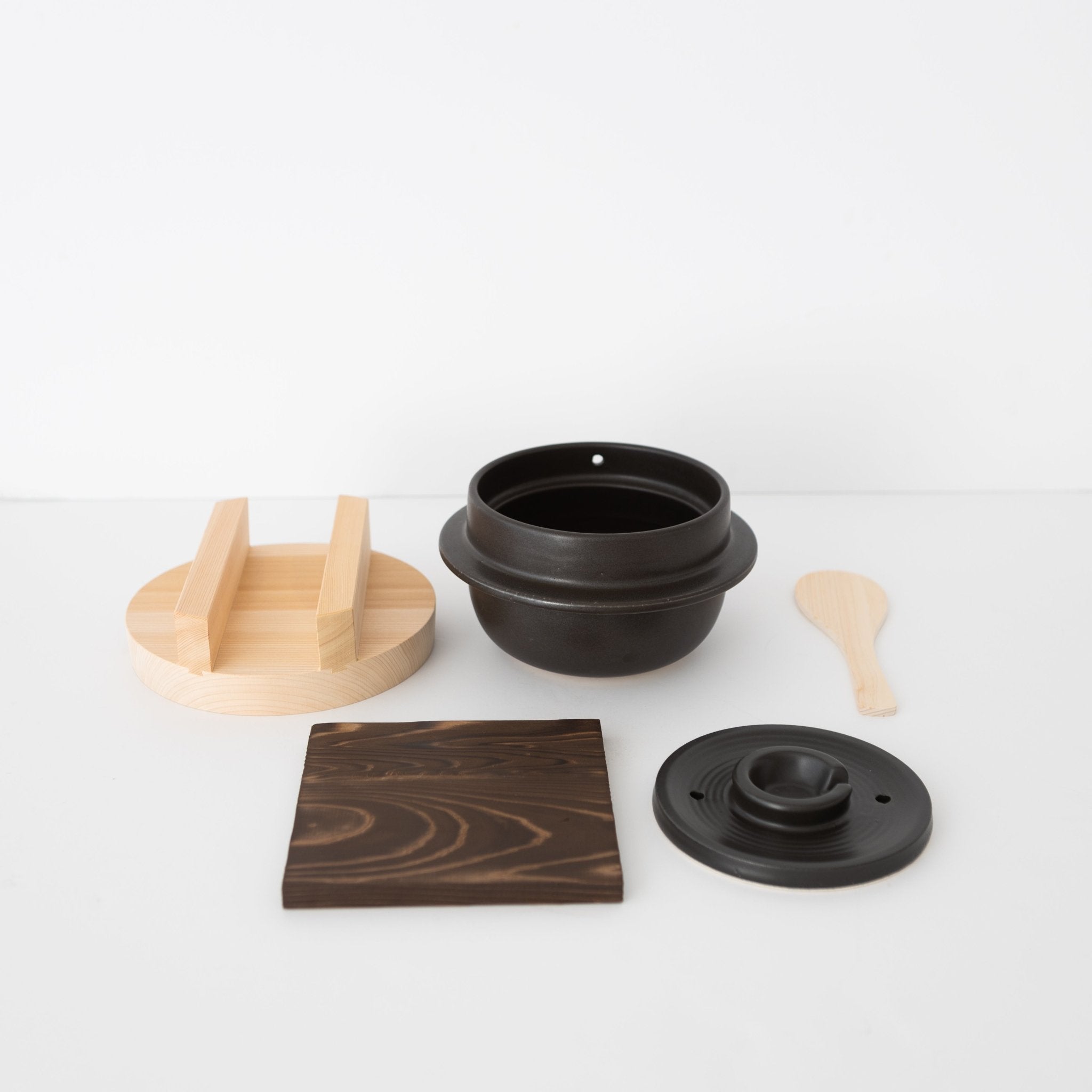 Suzuki Co. Traditional Rice Cooker [TS865]
Description:
Traditional Japanese ceramic rice cooker, similar to a donabe rice cooker, with an inner lid and hinoki lid, as well as an accompanying trivet and rice paddle.  An elegant kitchen tool, beautiful even when not in use, the design and material of this rice cooker ensures heat is spread evenly when cooking, so your rice comes out fluffy and delicious each time.  Enjoy the invigorating aroma of hinoki wood when the steam hits the wooden lid as you cook.  This rice cooker can also be used to prepare other grains like quinoa, barley, and will work as a donabe pot to cook hot pot dishes, soups and stews.  Specifically made for gas stoves only, and the clay pieces are oven safe up to 500 degrees.
Measurements:
3-go rice cooker.  Cooks up to 3 Japanese standard cups of rice, which is roughly equivalent to 2 1/4 U.S. cups of rice.
History: 
Artisan crafted in Mie, Japan.
Materials:
Clay, non-toxic glaze, hinoki cypress lid and paddle, shou-sugi-ban trivet
Variation: 
Due to the natural materials used, you may see slight variation in texture and appearance.  The wood will natural change color (patina) over time, and you may also notice some patina on the clay pot over time.  These are part of the pot's natural character and not a defect.
Care Instructions:
Handwash only with a soft sponge, mild soap and lukewarm water.  Do not use a scrubber.  Once cleaned, do not leave or store wet.  Handwash and dry each component thoroughly, then air out upside down with the bottom of the pot facing the ceiling to dry completely.  This is to avoid molding.  Not meant for electric or induction cooktops.  Do not store in fridge or use as a storage container for food.  Never use for frying.  Use an oven mitt when handling because the pot gets very hot when in use.  
Returns must be made within 2 weeks in original, unused condition with all packaging for either 1. Store credit for the full amount or 2. Refund - minus a 20% restocking fee.
Tortoise does not cover the cost of return shipping or the cost of re-shipping an exchange
, and the cost of shipping for returns and exchanges is the responsibility of the customer. 
Share