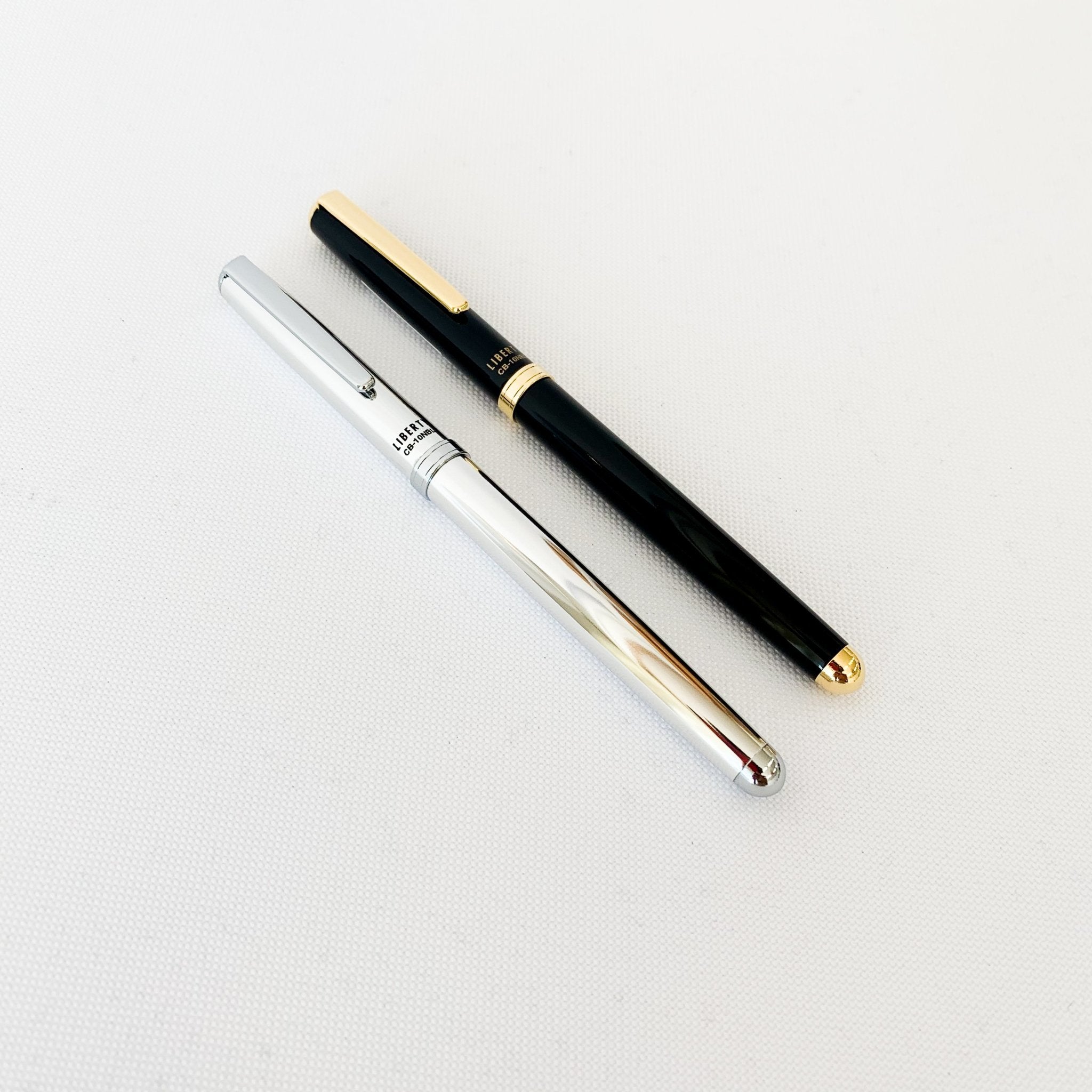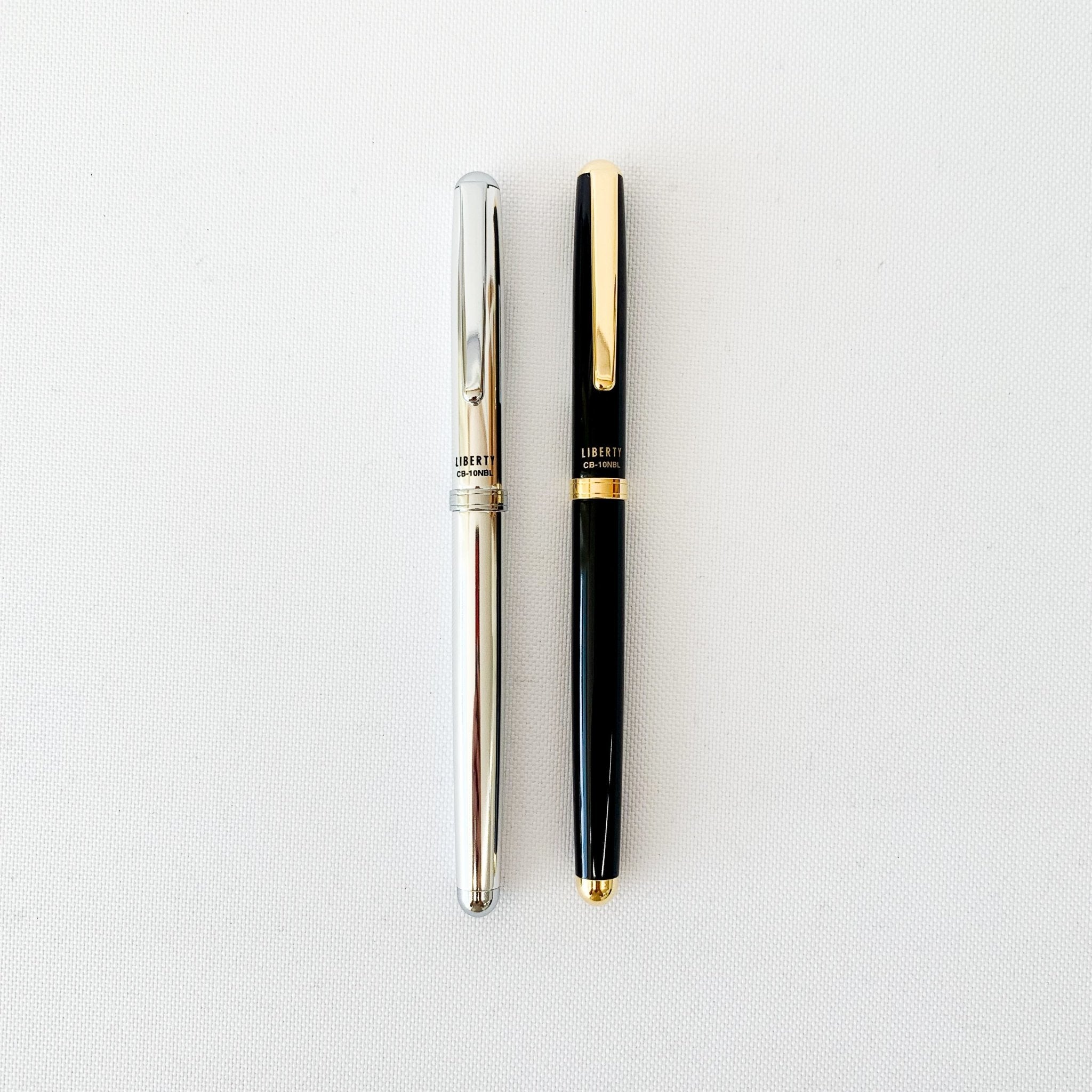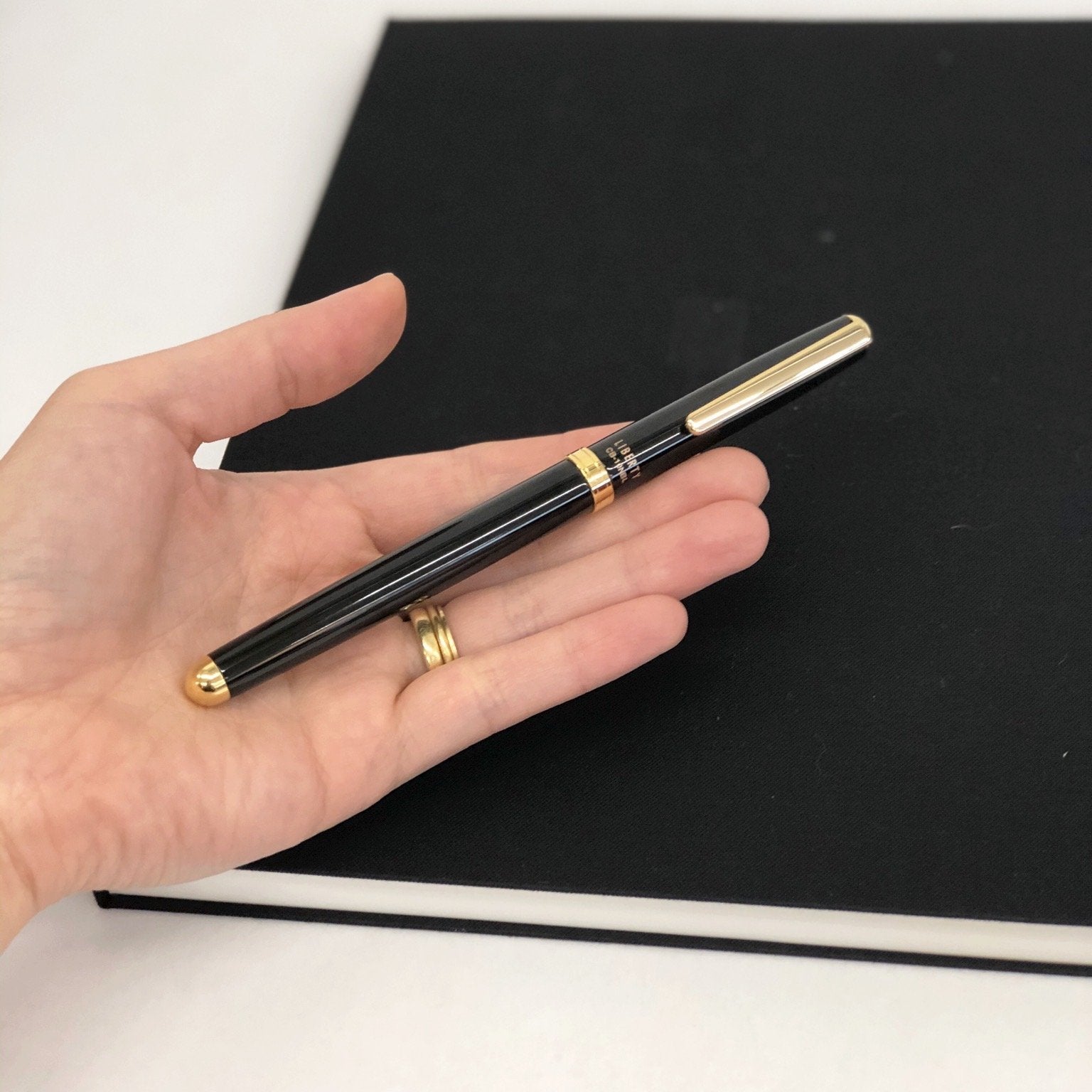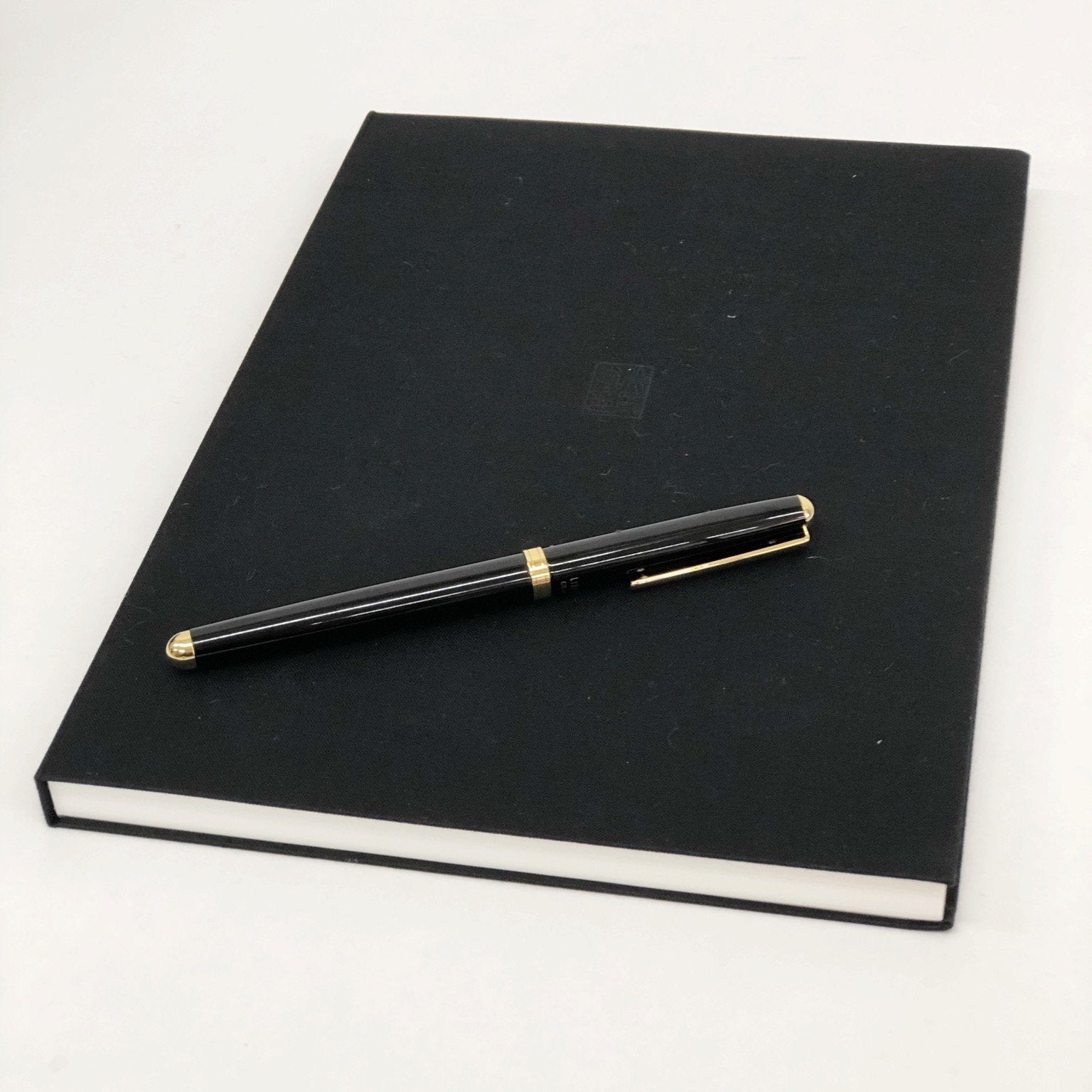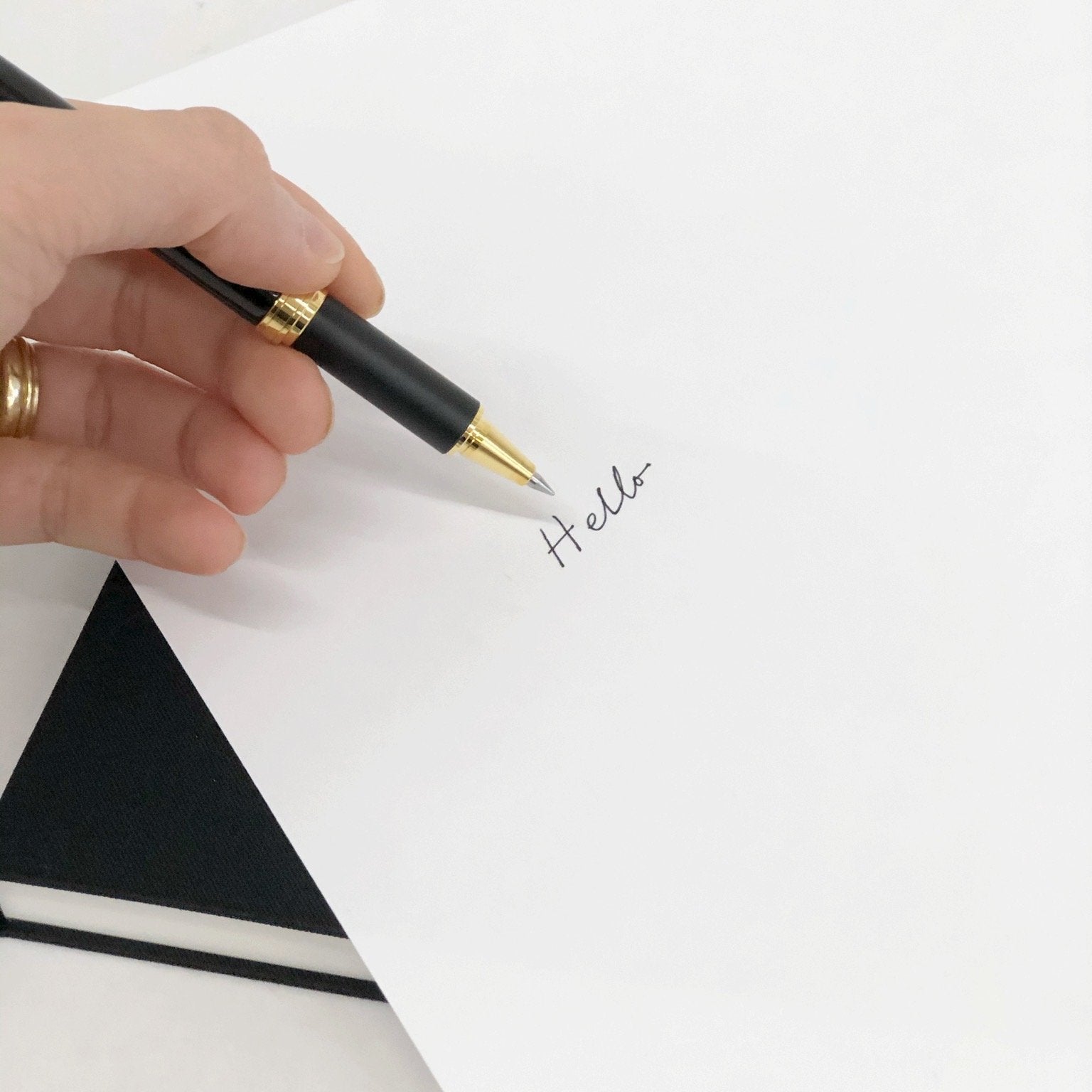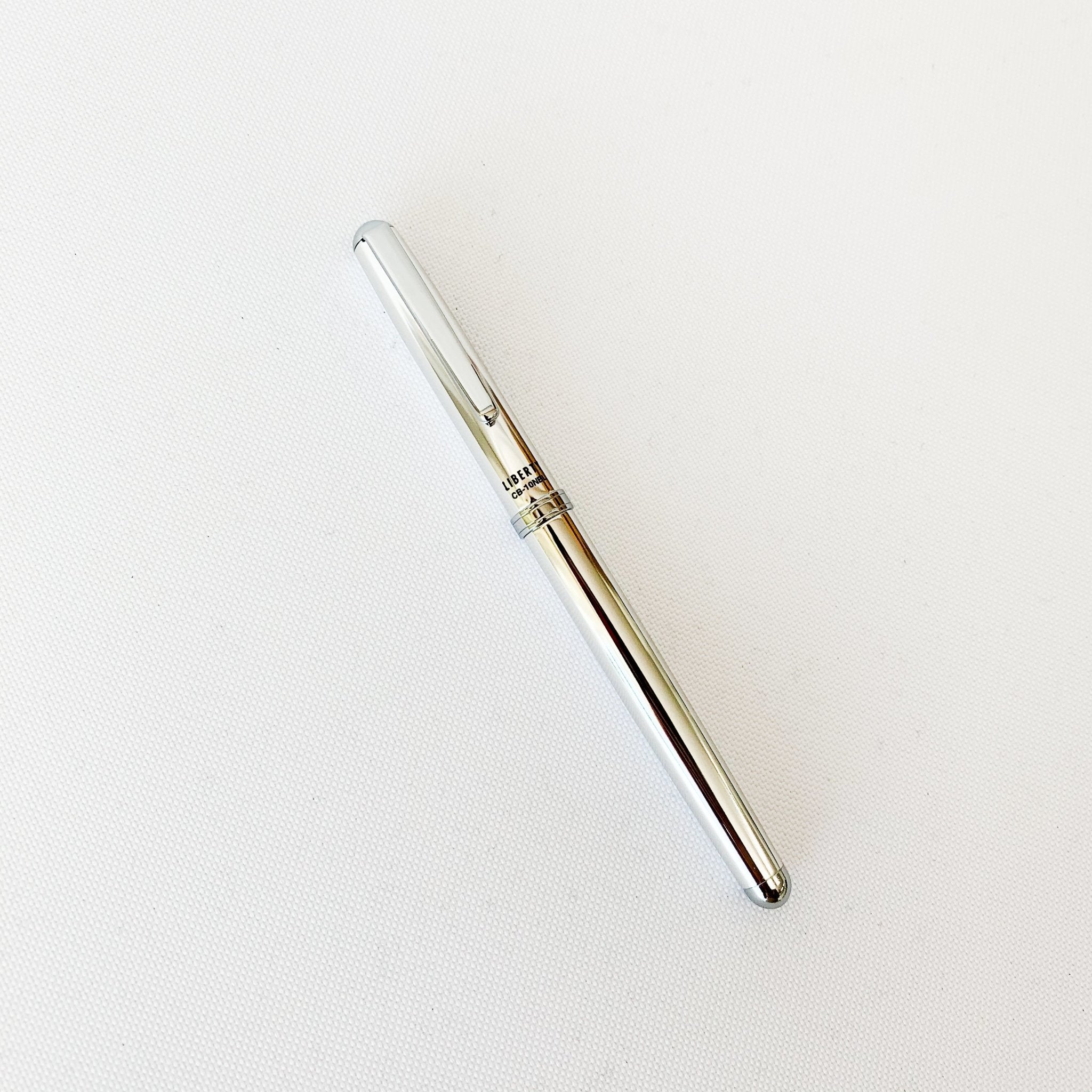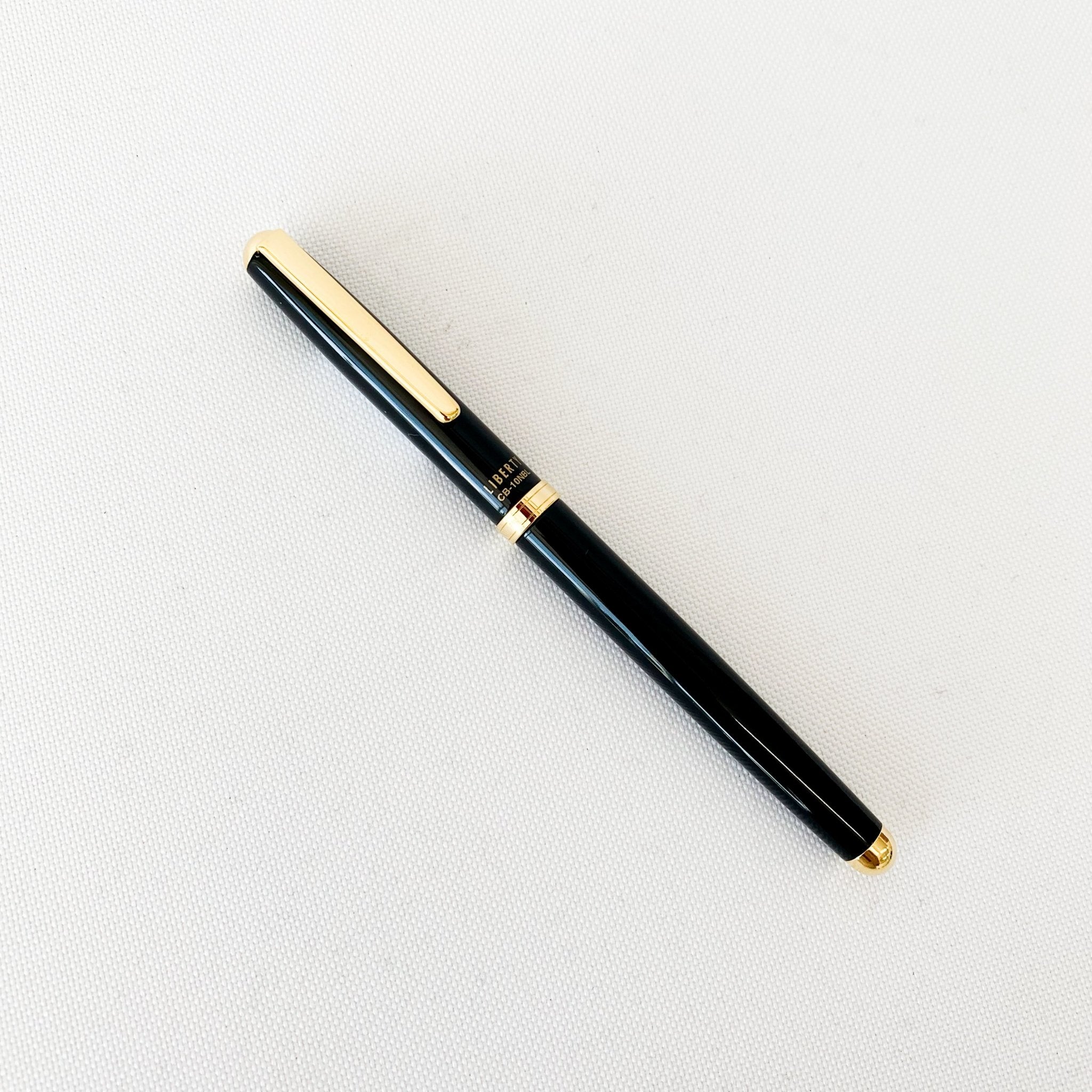 Ohto Liberty G Ceramic Roller
Description:
The Ohto Liberty Pen makes a stylish addition to the office desk with its classic design that feels nice and weighted in your hands. Its aluminum body is coated with a lacquered finish featuring an elegant, gold-colored trim. The 0.5 mm tip lays down a smooth line of roller-ball black in a water-based ink.
History: 
Ohto Co., Ltd. is a Japanese pen manufacturer established in 1929. Initially focused exclusively on dyes and inks, in1949, Ohto produced the world's first pencil-shaped ballpoint pen with chrome ball. This was also the first "Made in Japan" ballpoint pen.
Measurement:
Capped Length - 14.3 cm / 5.6 inches
Materials: 
Ceramic, metal, water-based ink
Care Instructions:
Please close cap when not in use to prevent ink from drying out.
This pen and all stationary are Final Sale. 
Share