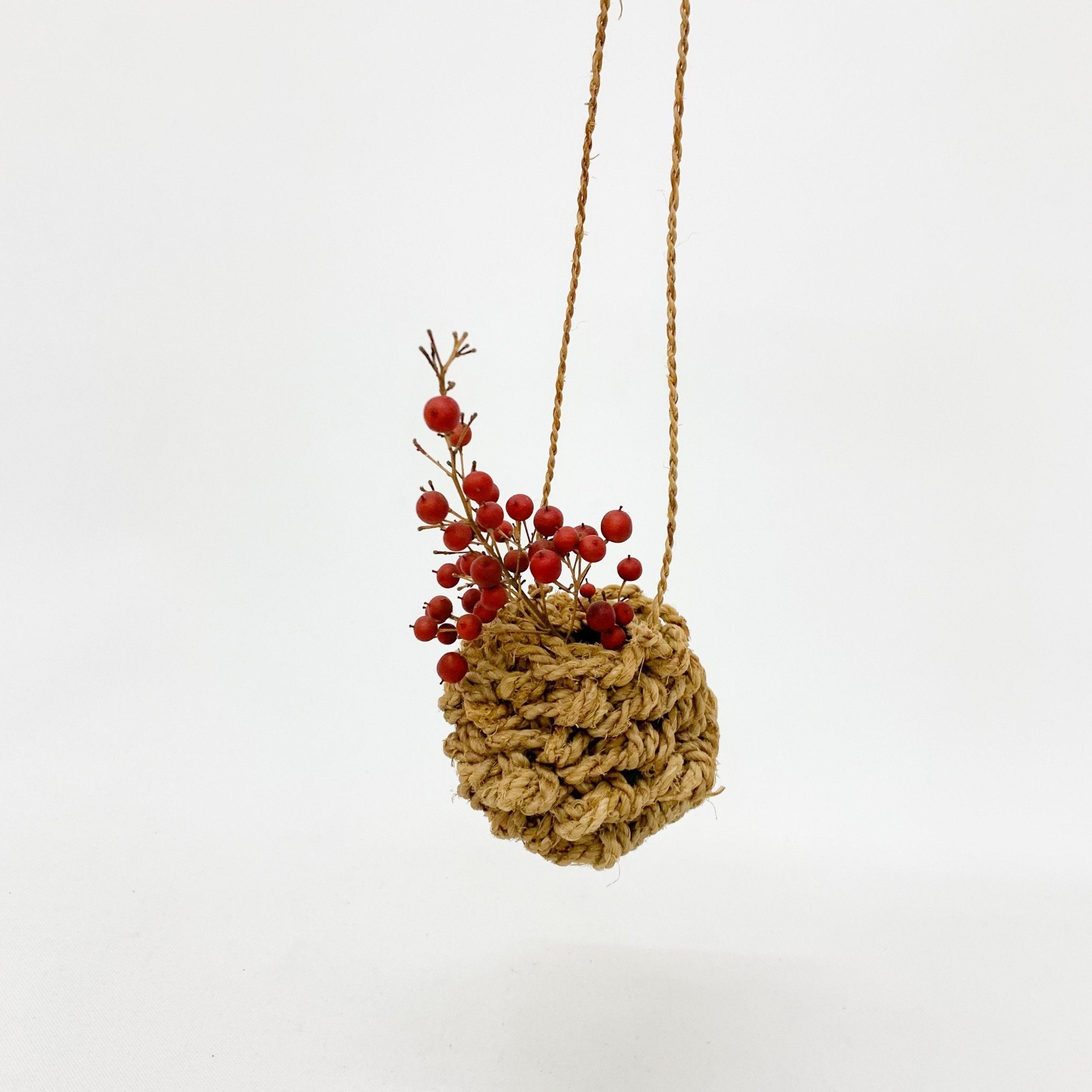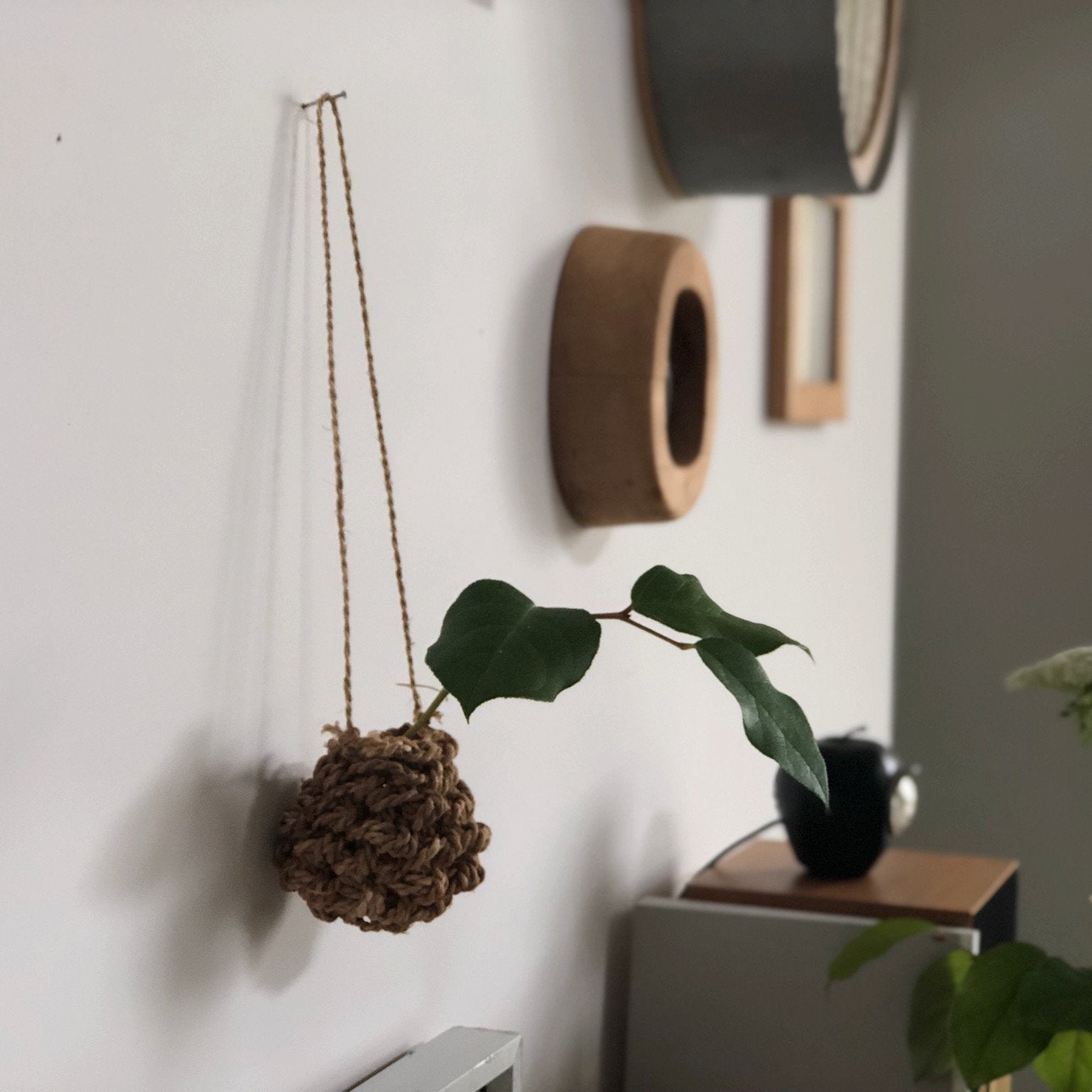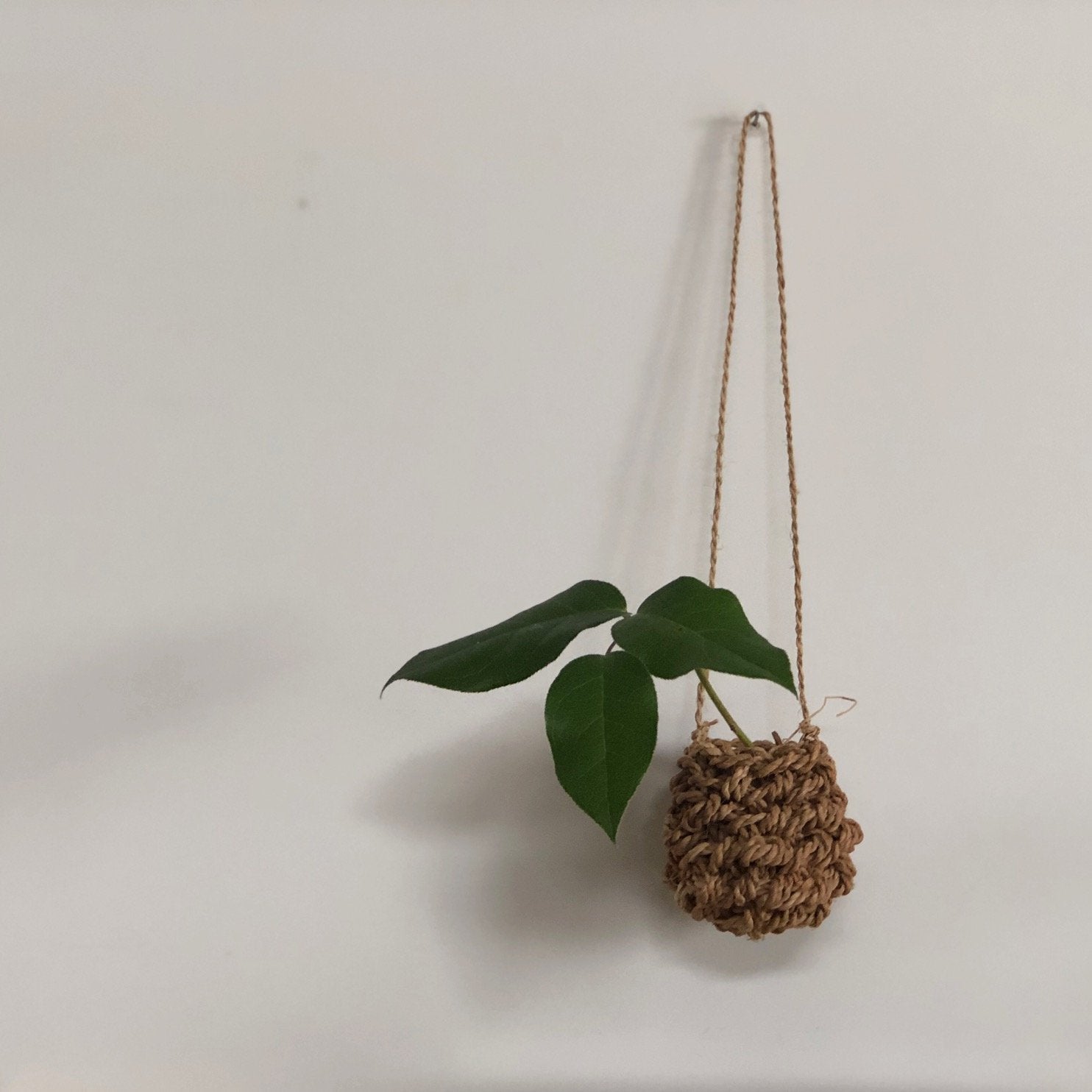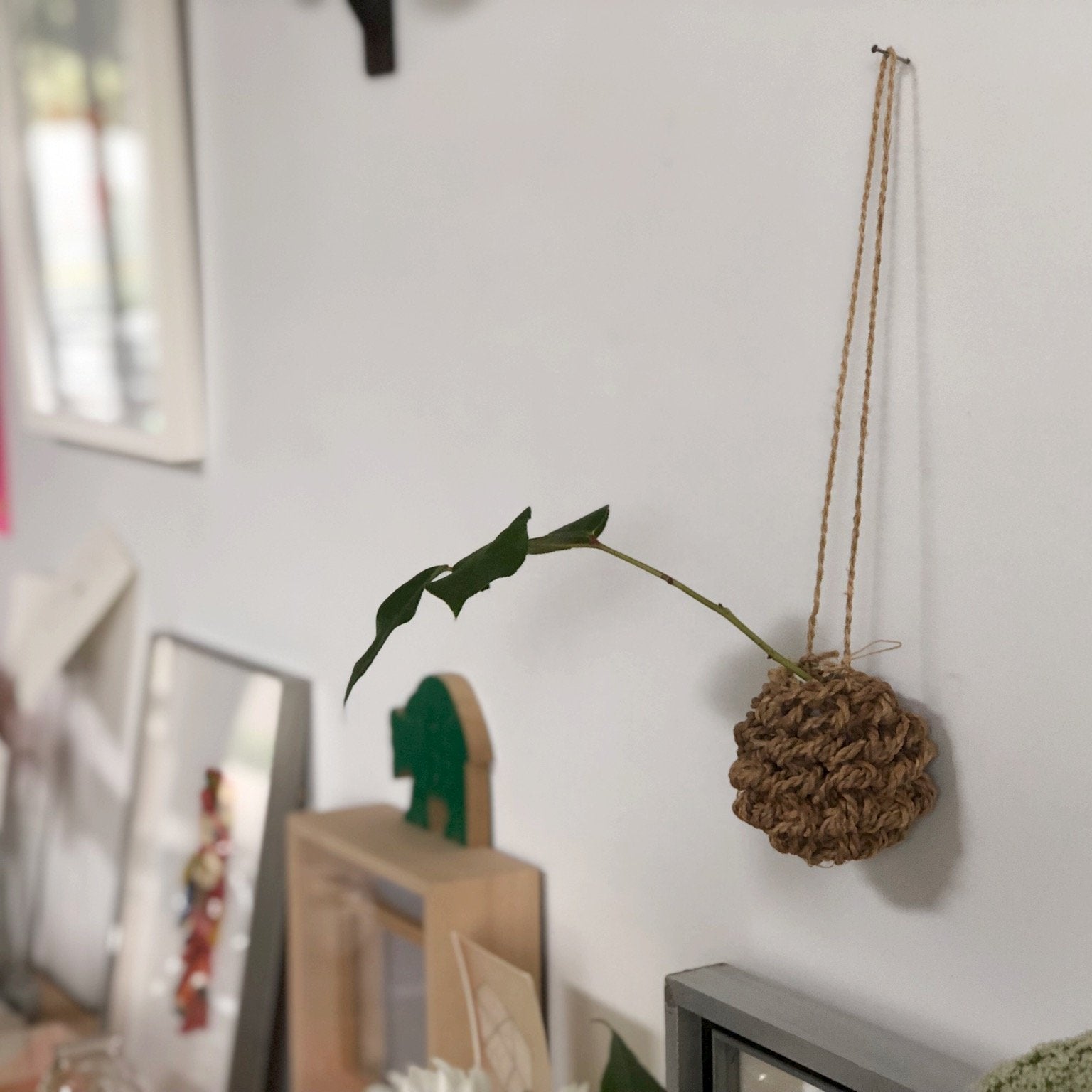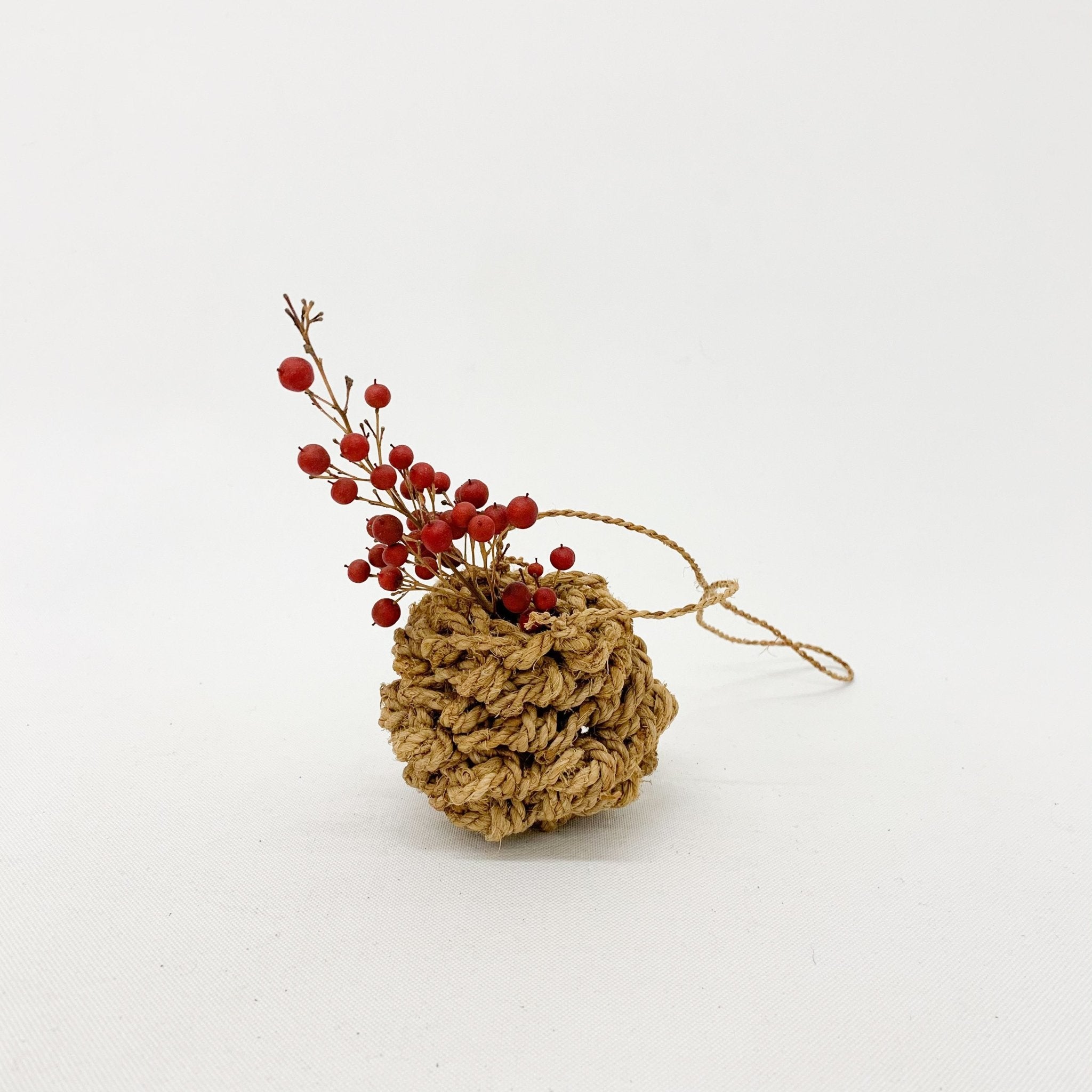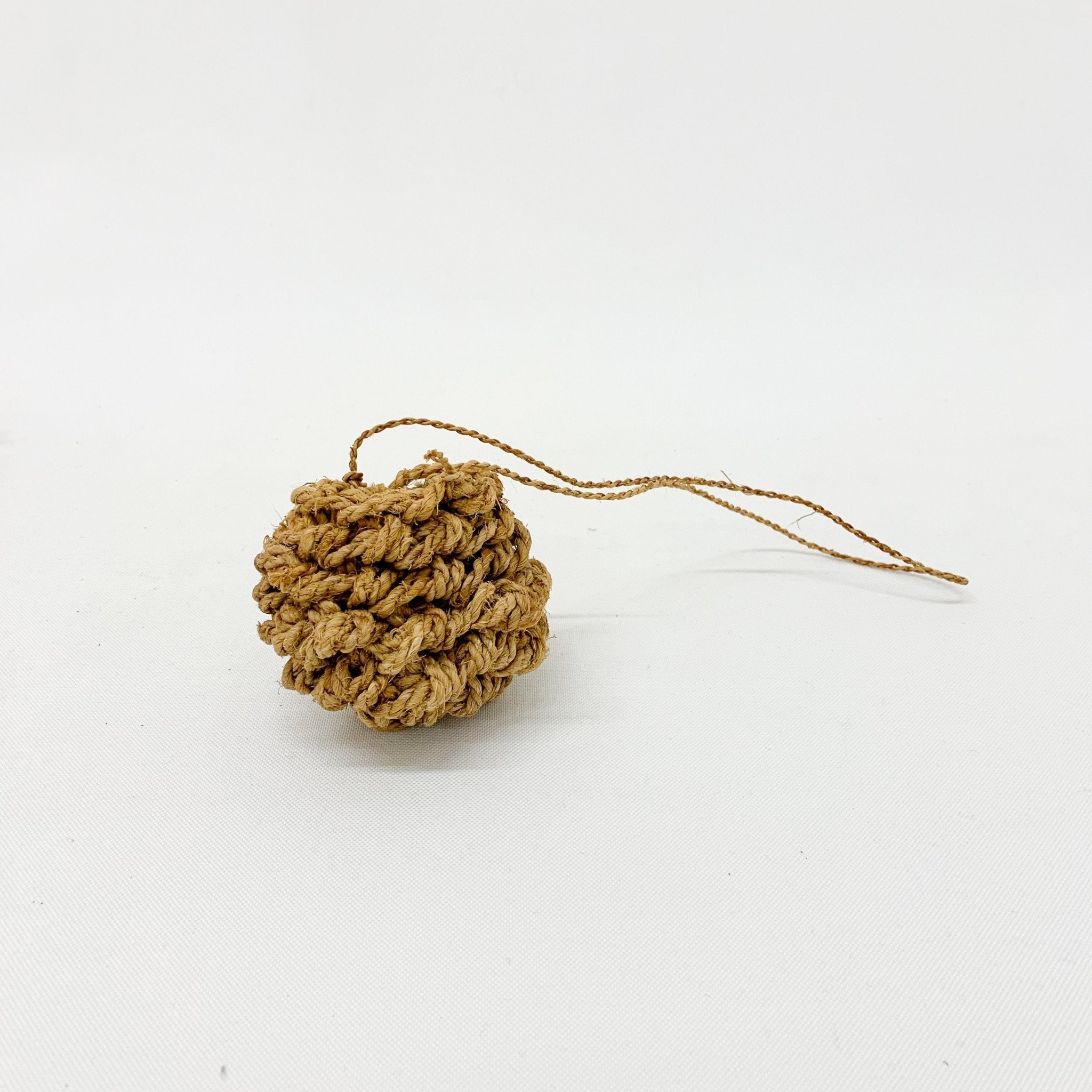 F/style Shina Flower Basket
Description:
The F/style's shina flower basket is made from the bark of a shina tree. With natural moisture wicking oils in the tree fiber, the basket is water resistant, but cannot hold water like a vase. The ancient craft of weaving shina is rarely seen now in modern Japan, and only a very few craftspeople exist today that know its technique. The female led design house, F/style, hopes to revive this craft by giving it a contemporary purpose in the home by applying it to common household products like trivets, baskets, and bags. Enjoy the smell, the texture and the durability of this ancient craft in your home and watch it patina and soften over time.
Measurements:
3.5'' D x 13'' H (with hanging loop)
History: 
Emi Igarashi and Wakano Hoshino, both born in Niigata Japan, co-founded the brand 'F/style' in 2001. By focusing on the art of making things, or "monozukuri" in Japanese, F/style's mission is to re-popularize ancient Japanese craft by applying them to new and contemporary designs that fit within a wide-range of aesthetics. Based in their hometown of Niigata Japan, F/style creates made-to-last pieces, that are thoughtfully designed for the home and for personal use. The story behind shina crafts starts with early ancient man, and records show that Japan's indigenous Ainu people were one of the first groups to use shina in daily life. Currently only 3 towns in Japan continues to craft with shina, and F/style focuses on just 1 village in Niigata for their shina products.
Materials:
Shina wood
Variation: 
Due to the natural material and handcraft nature, there will be variation among all individual pieces.
Care Instructions:
Do not soak in water. Do not leave wet for long periods of time. Shina is a natural material and will patina and change color and appearance over time.
Returns must be made within 2 weeks in original, unused condition with all packaging for either 1. Store credit for the full amount or 2. Refund - minus a 20% restocking fee.
Tortoise does not cover the cost of return shipping or the cost of re-shipping an exchange
, and the cost of shipping for returns and exchanges is the responsibility of the customer. 
Share