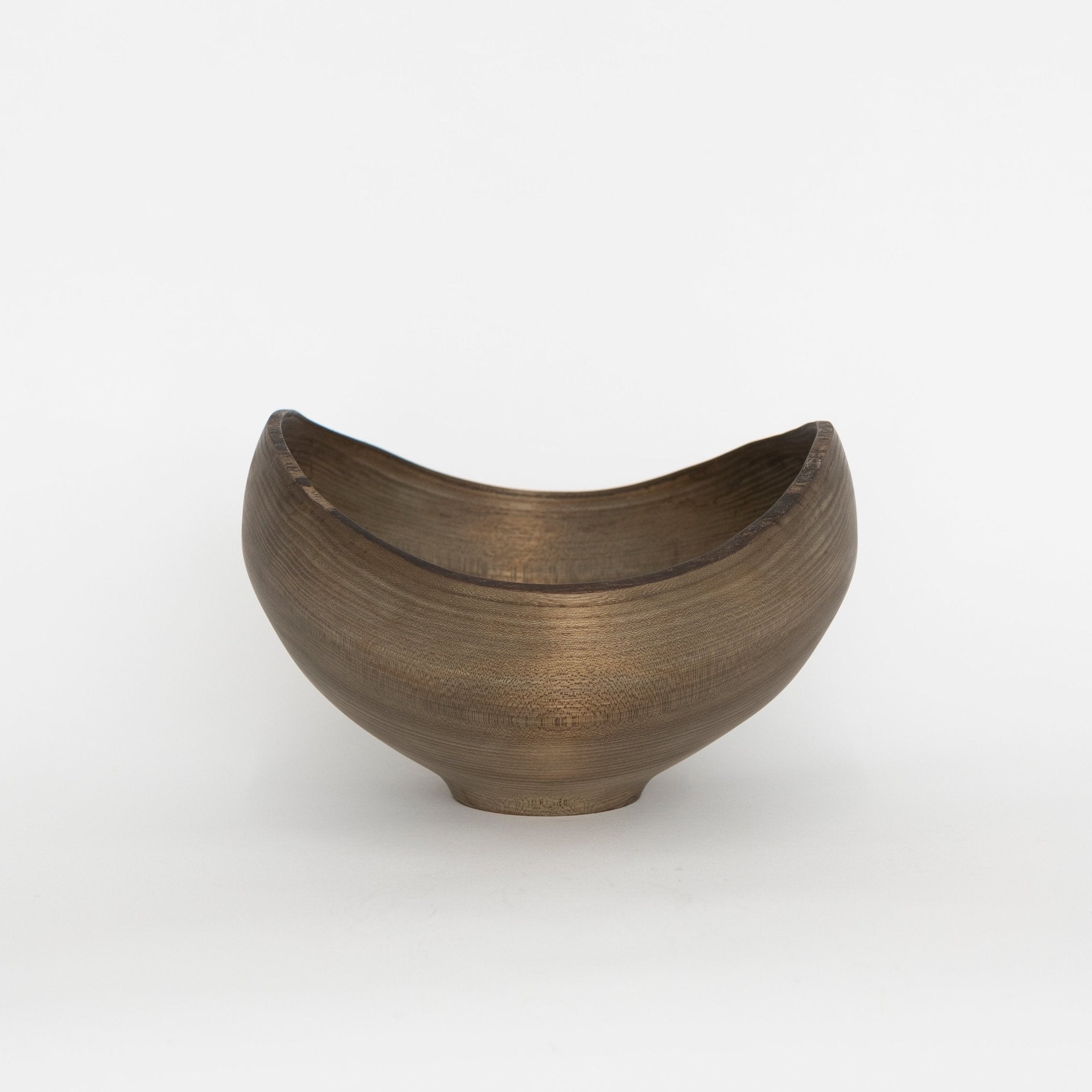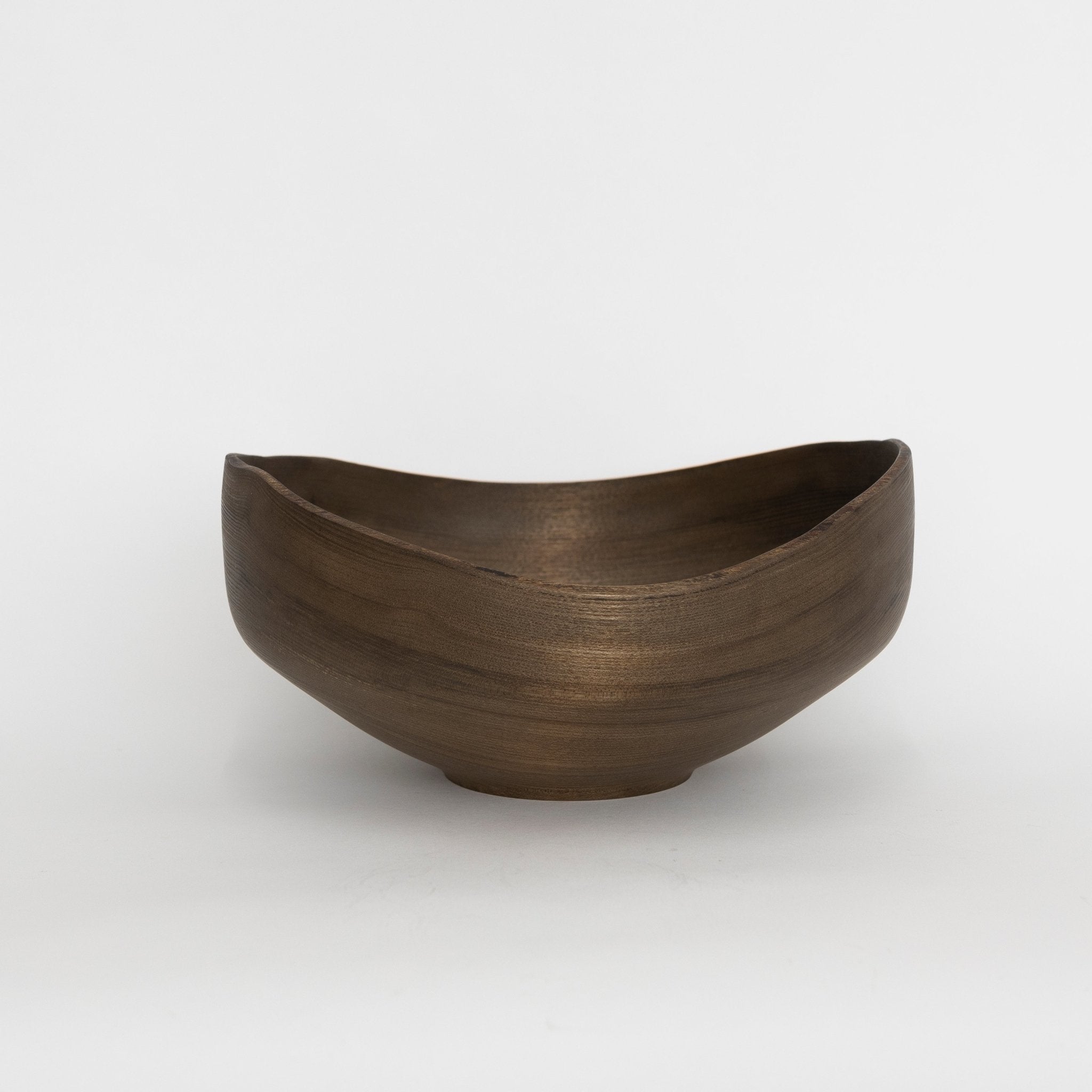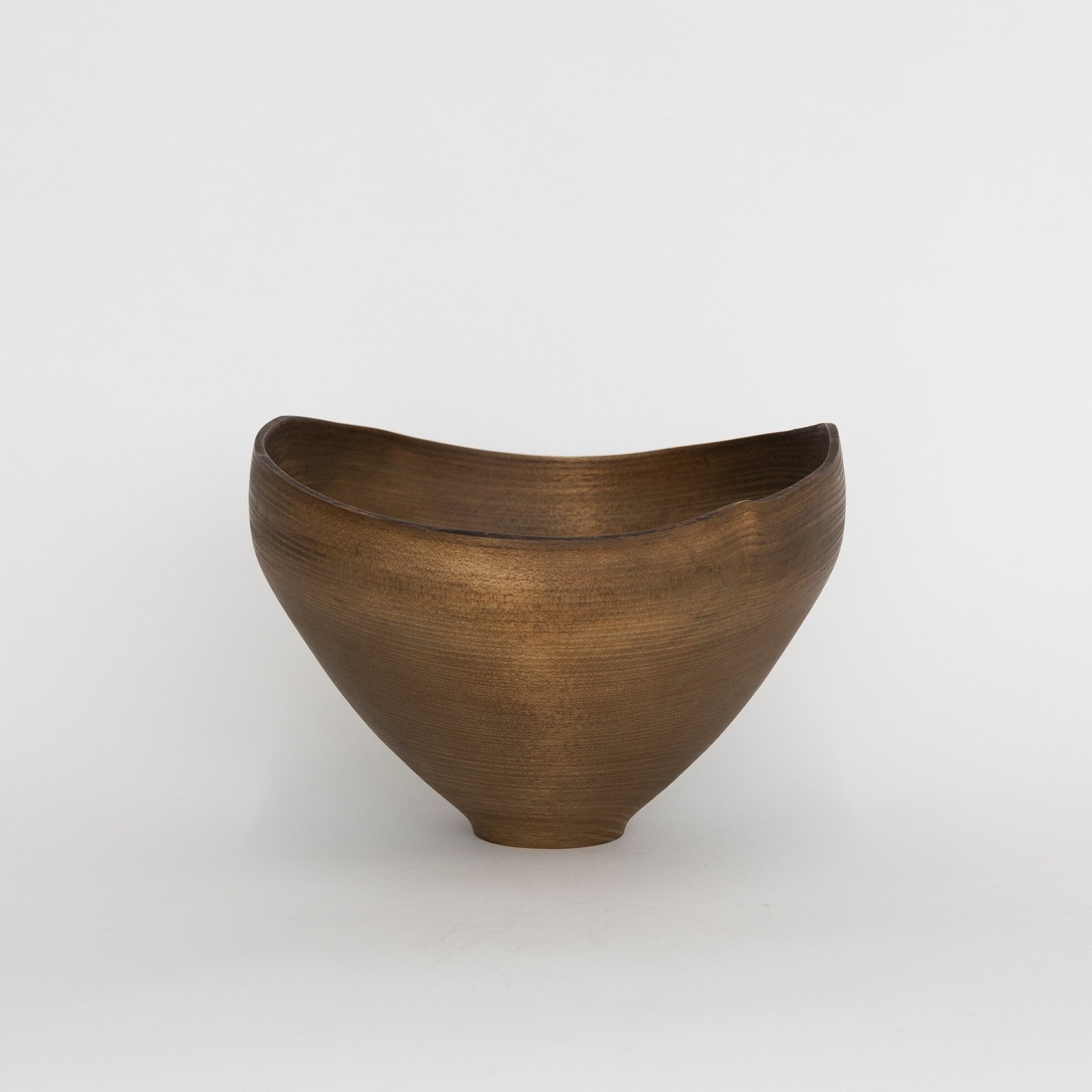 Wooden Bowl Sculpture by Kenji Usuda (2022) – Medium
Description:
"Living in the woods, thinking of the woods, creating in the woods"
 is the philosophy of artist Kenji Usuda, who meticulously crafts gorgeous one-of-a-kind woodworks out of lumber sourced from the forested land near his home in Hokkaido. The organic edge and striking grain in Usada's turned wood bowl sculptures celebrate the material's natural origin. Food-safe walnut oil and beeswax protect and add a lustrous shine to the wood's surface.
Measurements:
#1 Maple bowl: 
8.5" L x 8" W x 5" H
#2 Oak bowl:
8.25" L x 8" W x 6.5" H
#3 Nire bowl: 
8.5" L x 8.75" W x 6" H
#4 Birch bowl: 
– 
7.25" L 6.75" W x 5.5" H
#5 Nire bowl: 
9.25" L x 10" W x 6" H
#6 Nire bowl: 
8.5" L x 8.5" W x 6" H
#7 Nire bowl:
10.5" L x 10" W x 5.25" H
#8 Yanagi bowl: 
10" L x 10" H x 5.5" H
History: 
Master woodworker and artist Kenji Usuda lives in Shimokawa, a small town with a population of 3,000 in the northern part of Hokkaido. 90% of Shimokawa is forest. The different species of wood he sources in this region are selected because they have bends and knots, imperfections which make them unsuitable for furniture, but unique as works of art.
Materials:
1 – Maple
2 – Oak
3 – Nire (a tree native to Japan)

4 - Birch
5 – Nire (a tree native to Japan)
6 – Nire (a tree native to Japan)
7 – Nire (a tree native to Japan)
8 – Yanagi
Variation: 
Each wooden bowl sculpture is unique.  Due to the natural material, you will see the wood change color and patina over time.  The bowl you select is the exact bowl you will receive.
Care Instructions:
Hand-wash with minimal detergent only if necessary. Dry immediately and thoroughly. Condition with walnut oil and beeswax. Never wash with anything abrasive.  The wooden bowl sculptures are not microwave or dishwasher-safe.  The bowl is food safe, but any strong color food or acidic food may discolor the bowl permanently.    
This is an art piece and all sales are FINAL
Share