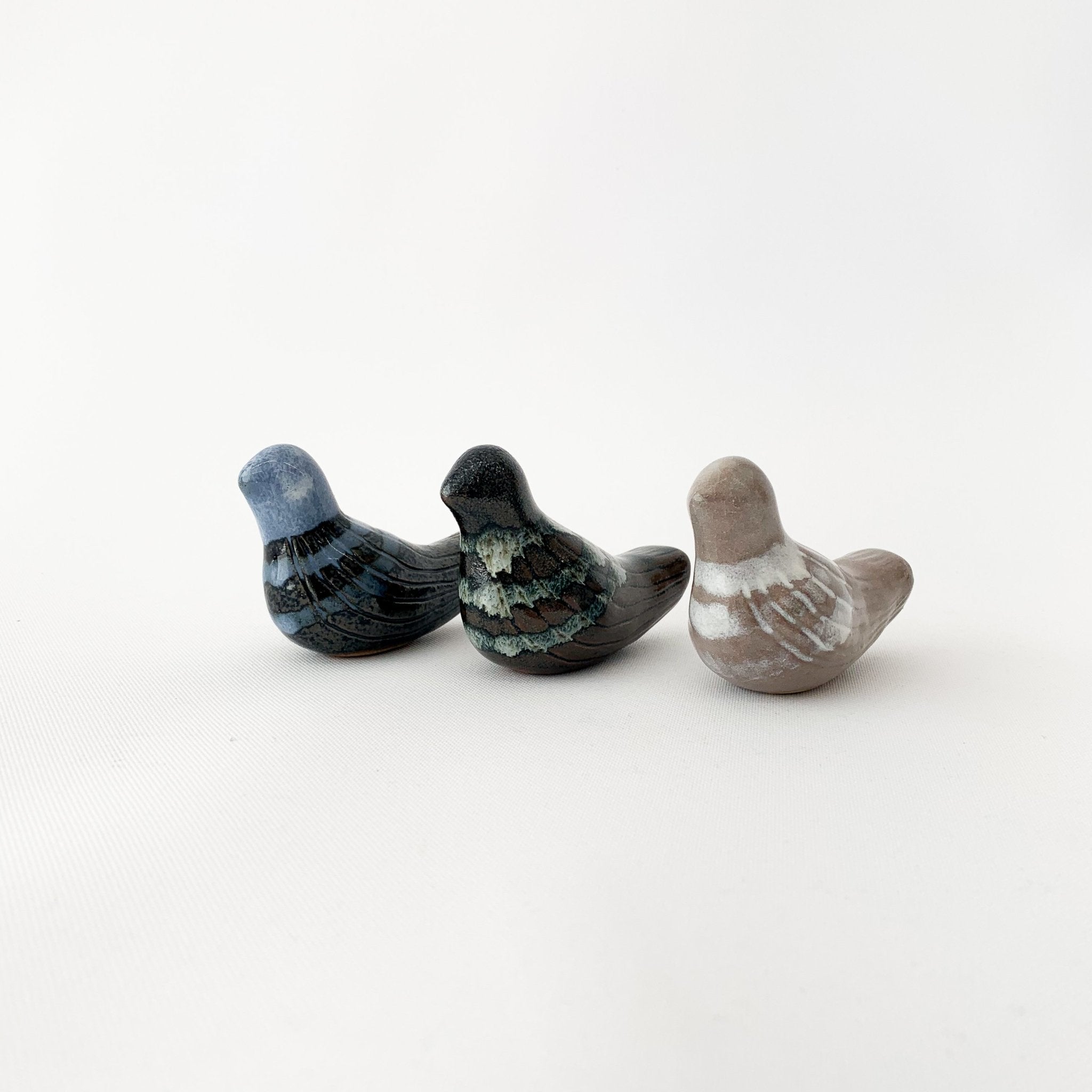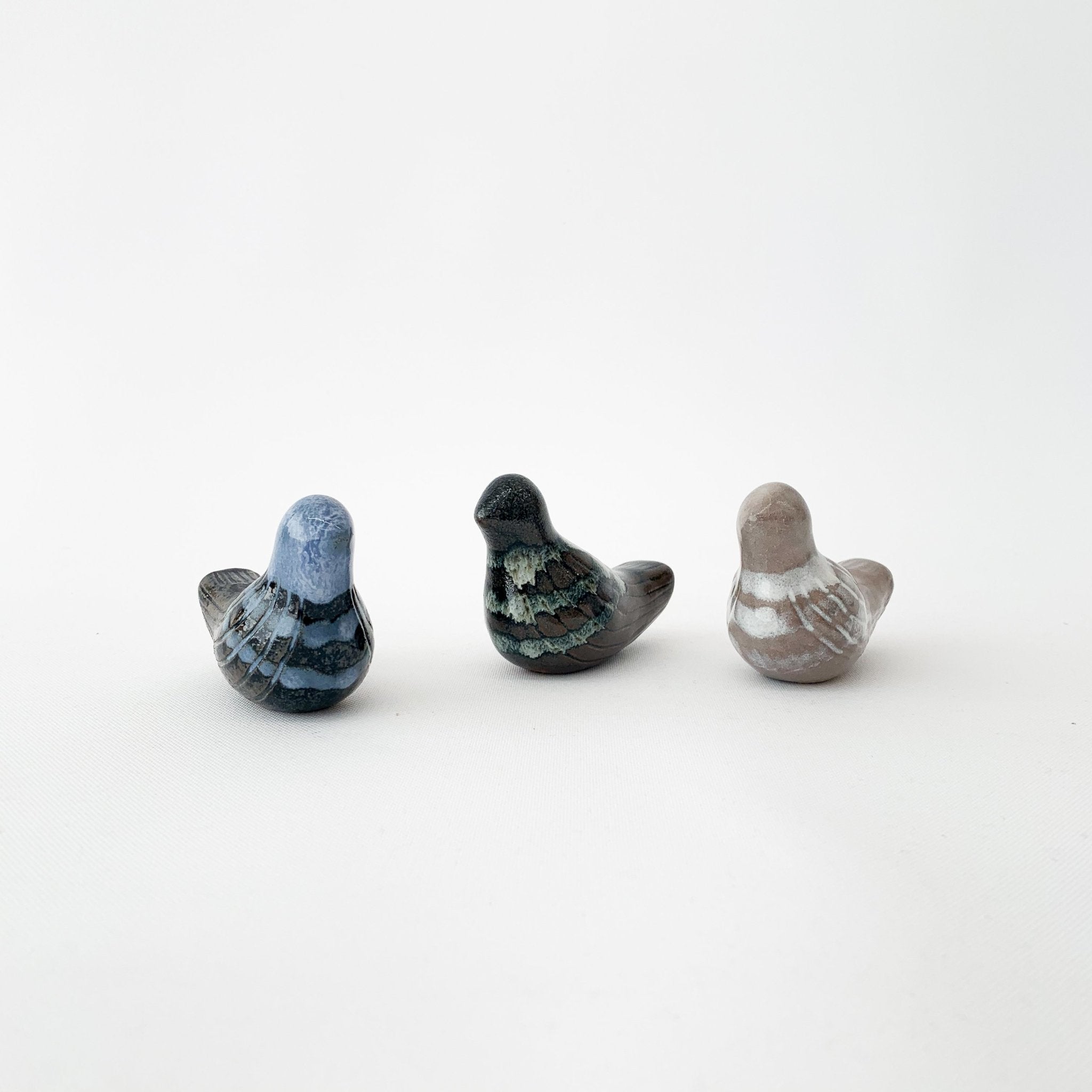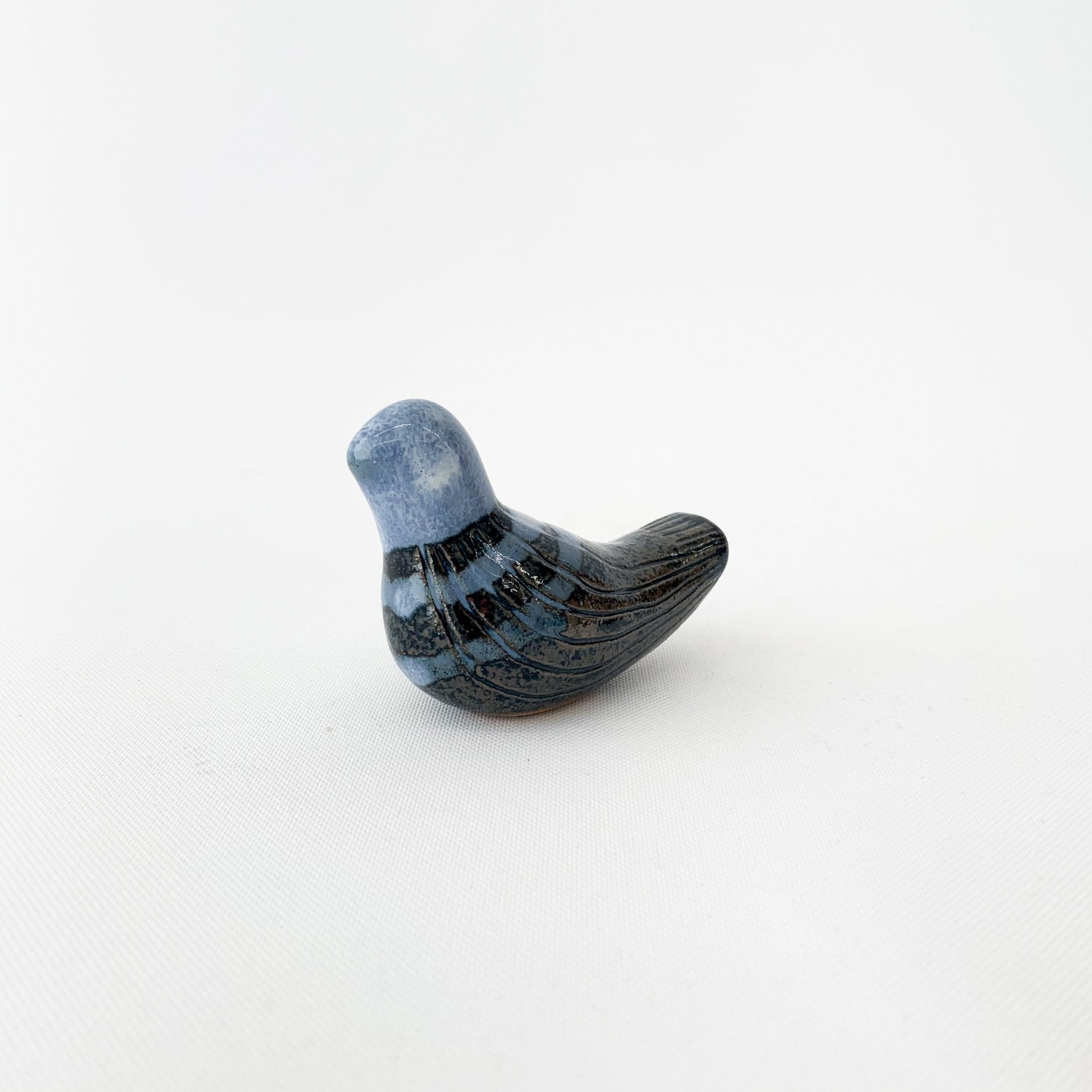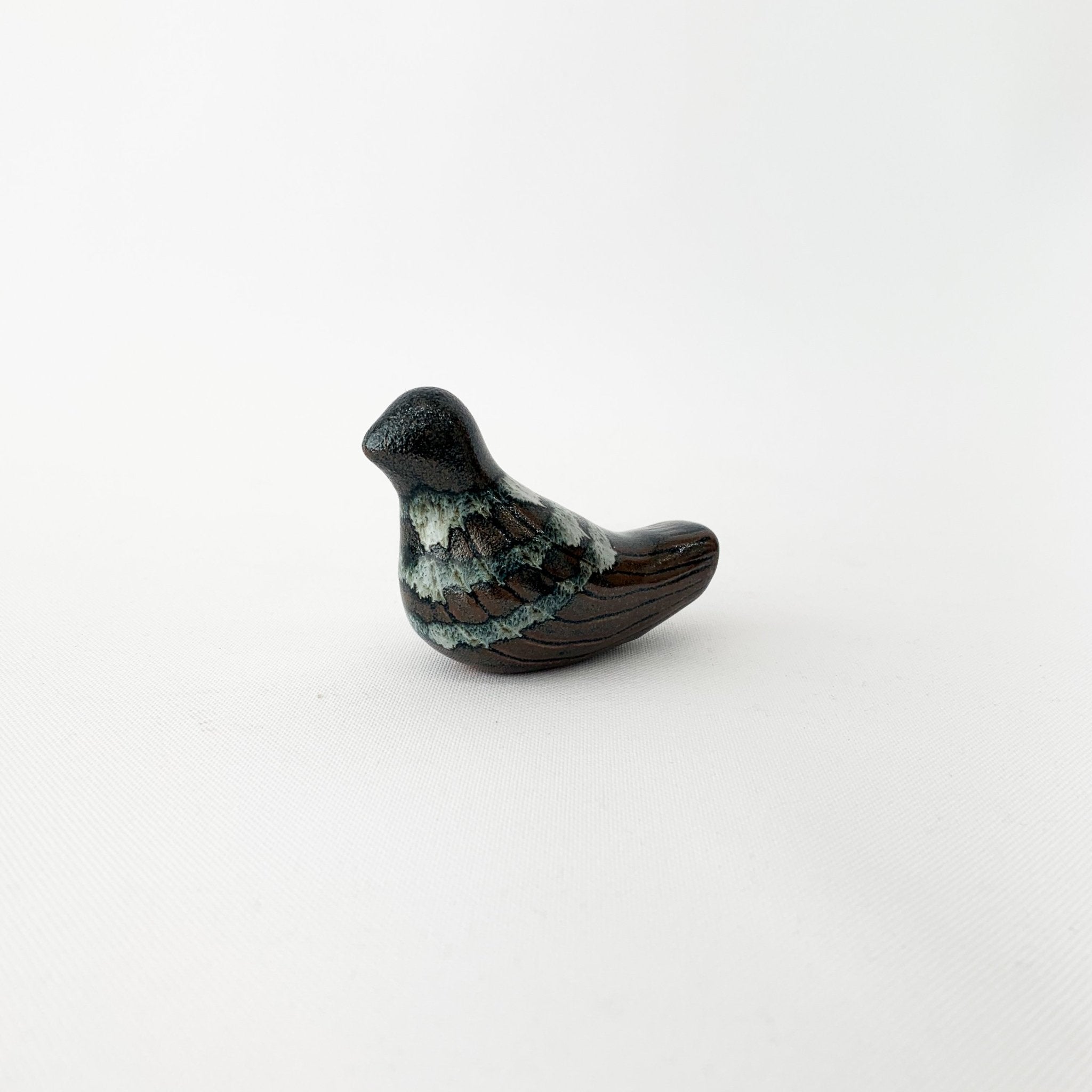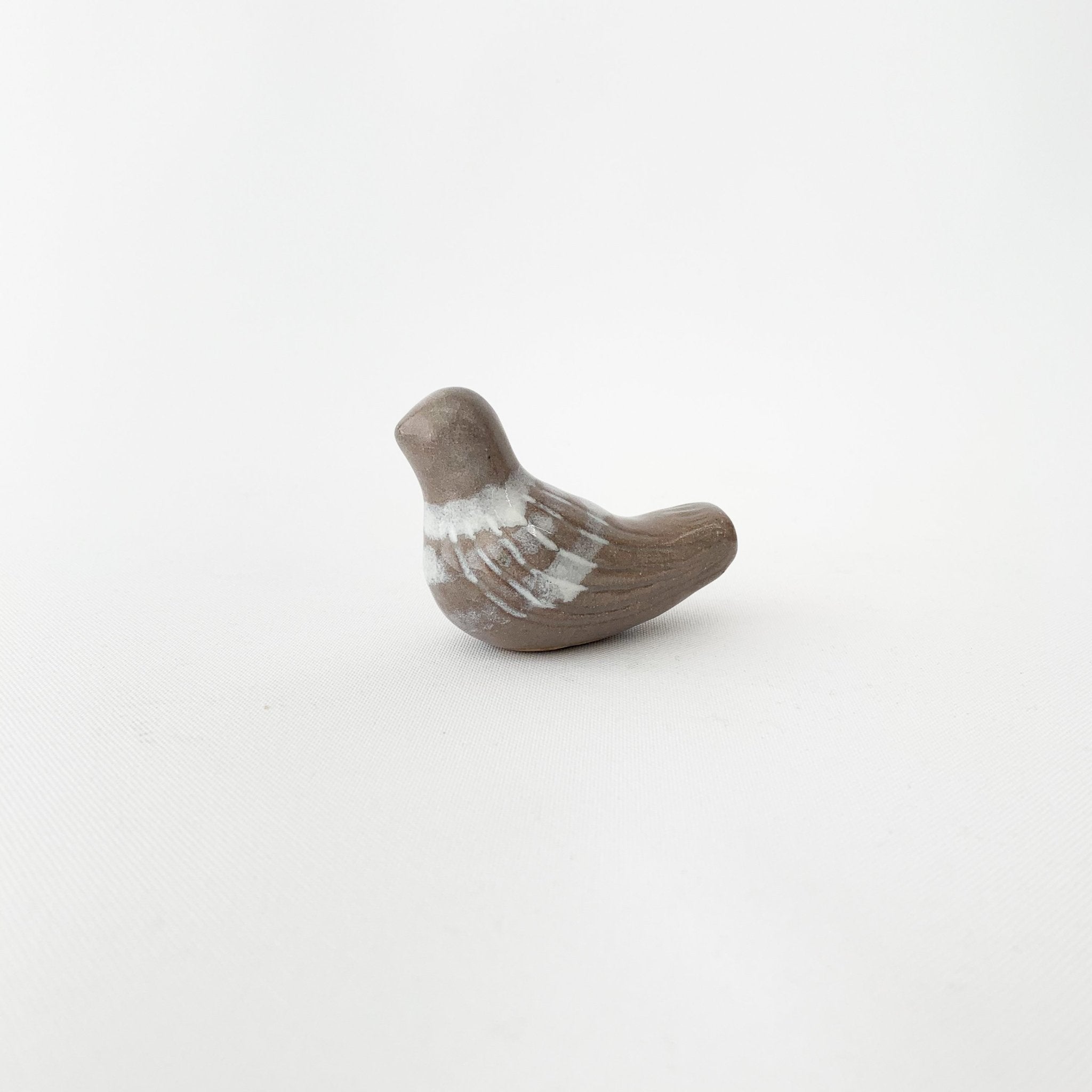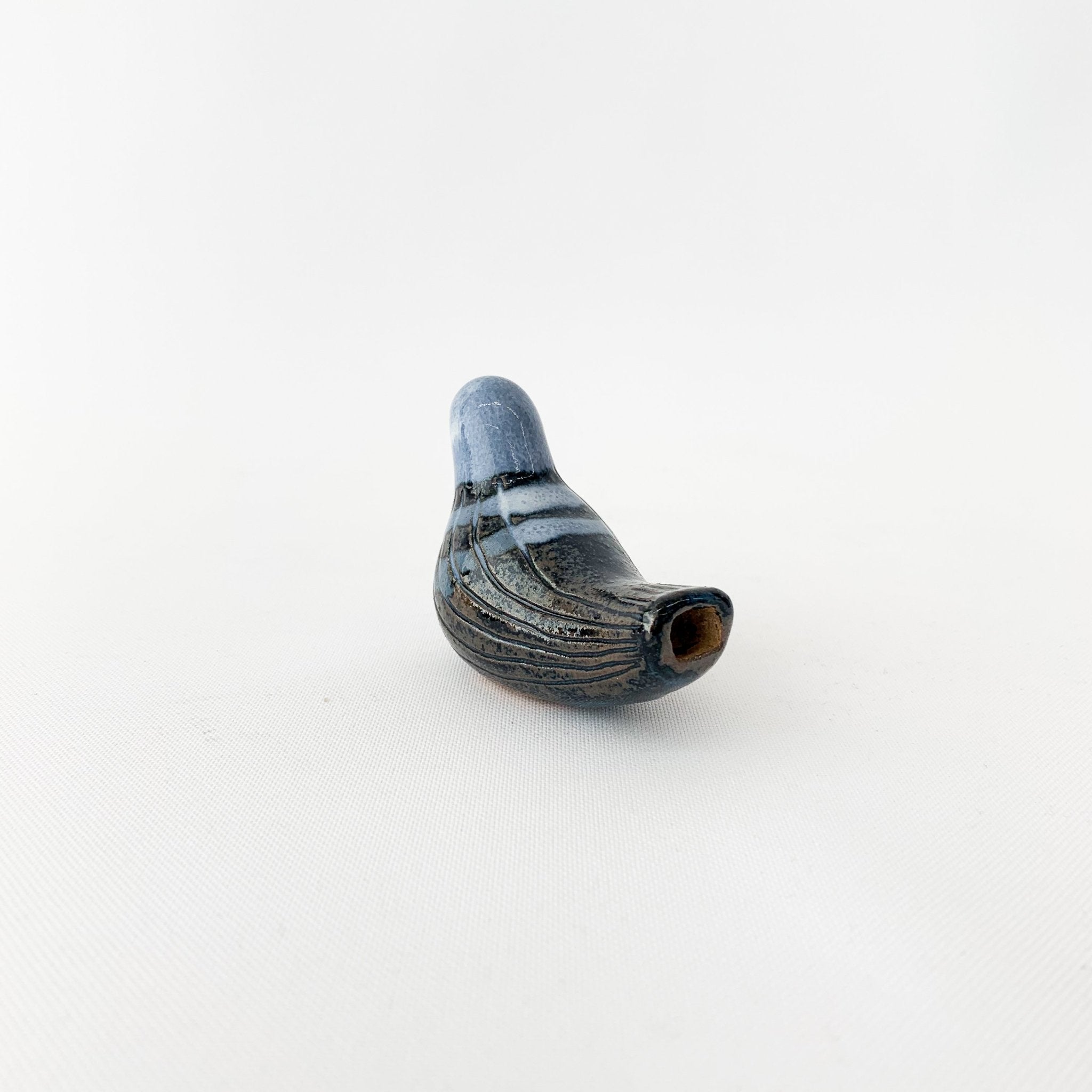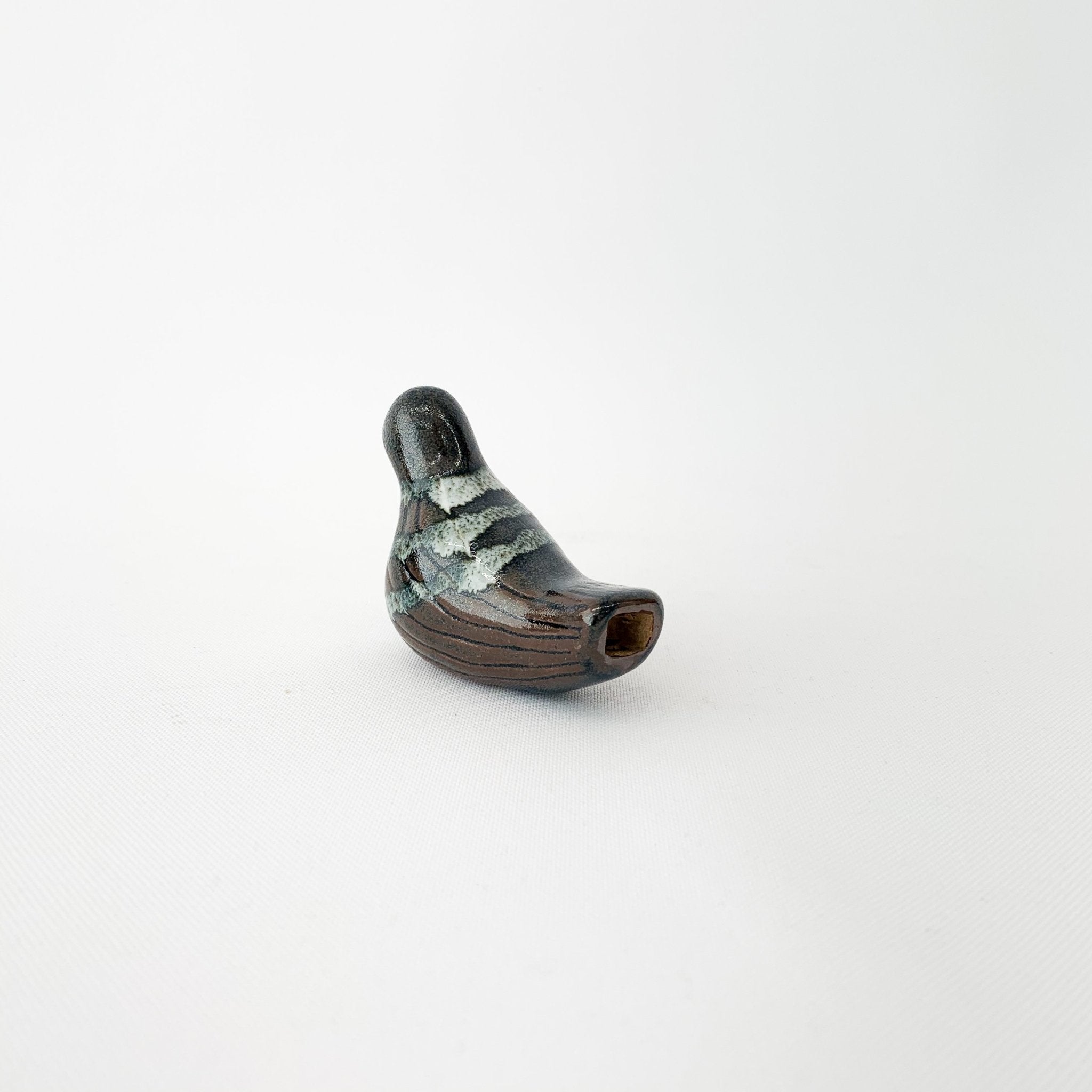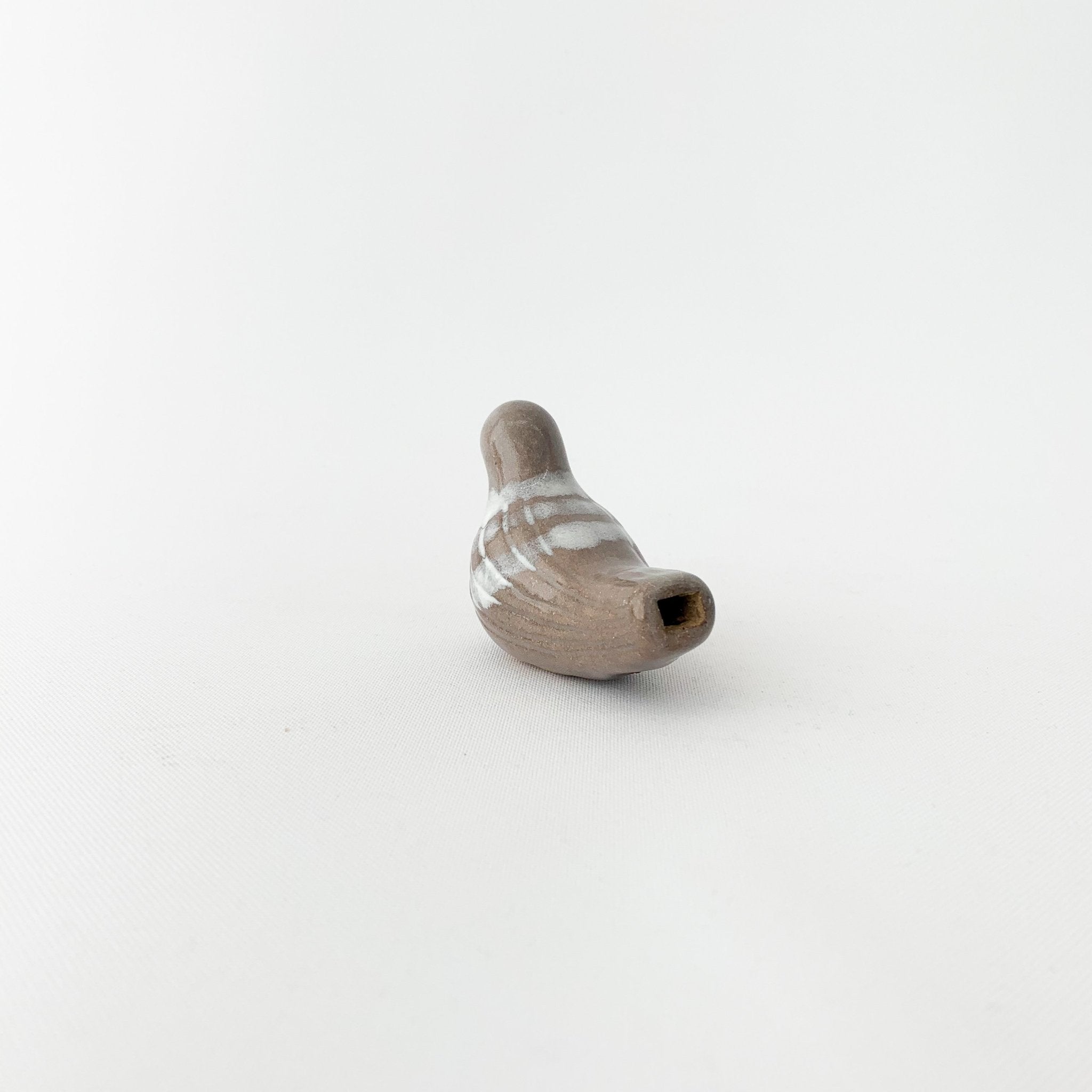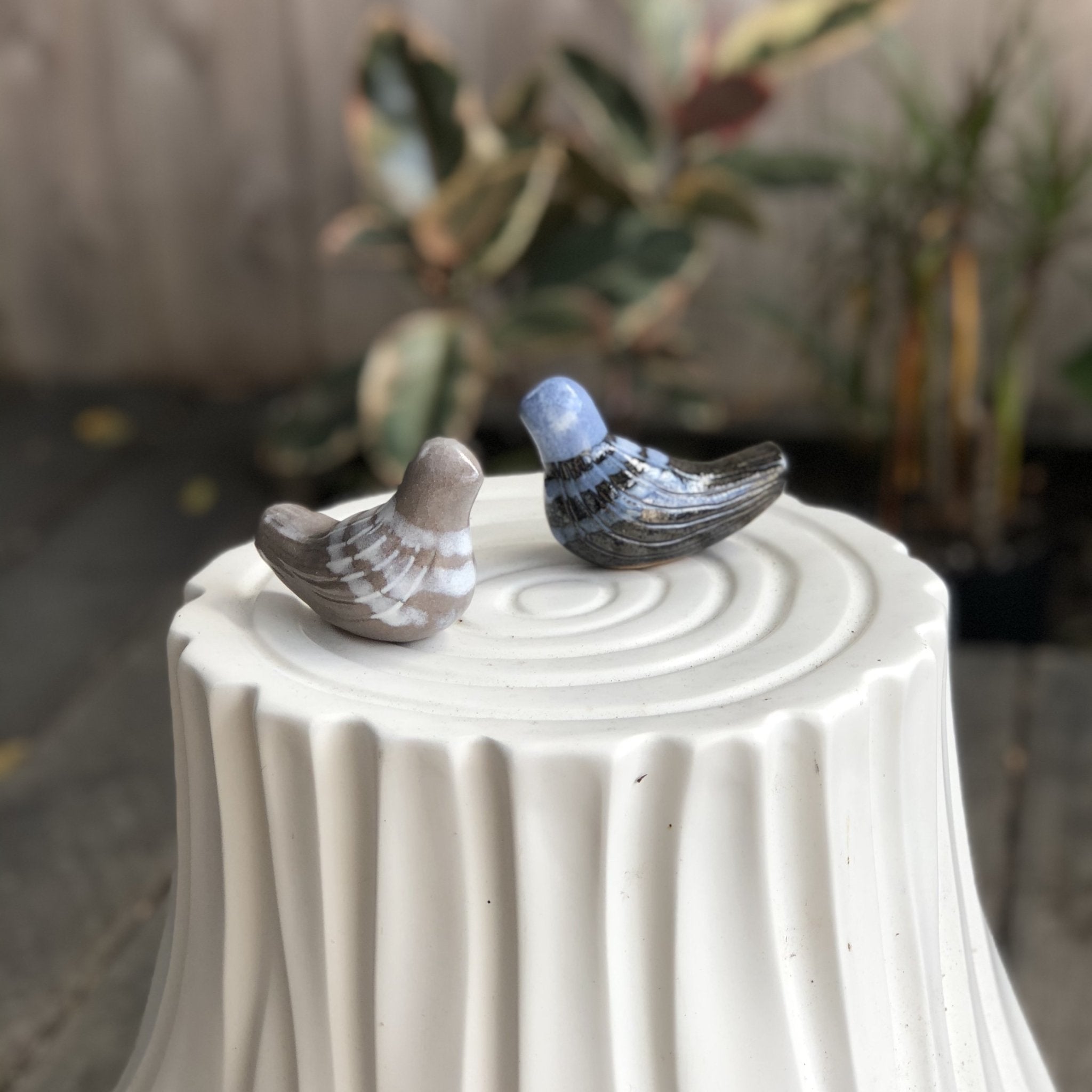 Description:
This charming bird whistle is the result of a creative collaboration between 2 well known kilns: Tsuguru-yaki and Shitakawara-yaki.  Tsuguru-yaki, known for its high-heat firing and texturized pottery, while Shitakawara-yaki, is distinctly known for their trademark clay pigeons. This collaborative whistle makes a coo sound when you blow through its tail, and th
e pattern on the wings of this bird is typical of the Tsugaru-yaki pattern, and is inspired by sea cucumber skin.  Although this bird whistle is a symbol of traditional Japanese craft, it also has a similar appearance to Scandinavian design. The plump and rounded shape is pleasing and its rustic appearance can be lovely decorative addition to your room. 

 
Variation:
Each bird is handmade so there is variation in shape, form and even "sound".  There is also variation in the glaze so the bird you receive may not be exactly the same pattern as the bird shown in the photo. You can visit this Video to listen to the sound :) 
History:
Made in Aomori, Japan by Tsuguru-yaki in collaboration with neighboring kiln, Shimokawara-yaki.
Measurement:
3.25'' L x 1.75'' x 2.5'' H
Size and shape fit comfortably in the palm.
 
Materials:
Ceramic
Care Instructions:
Dust and wipe as needed.  Not dishwasher safe.
FINAL SALE due to this product being a whistle.
Share